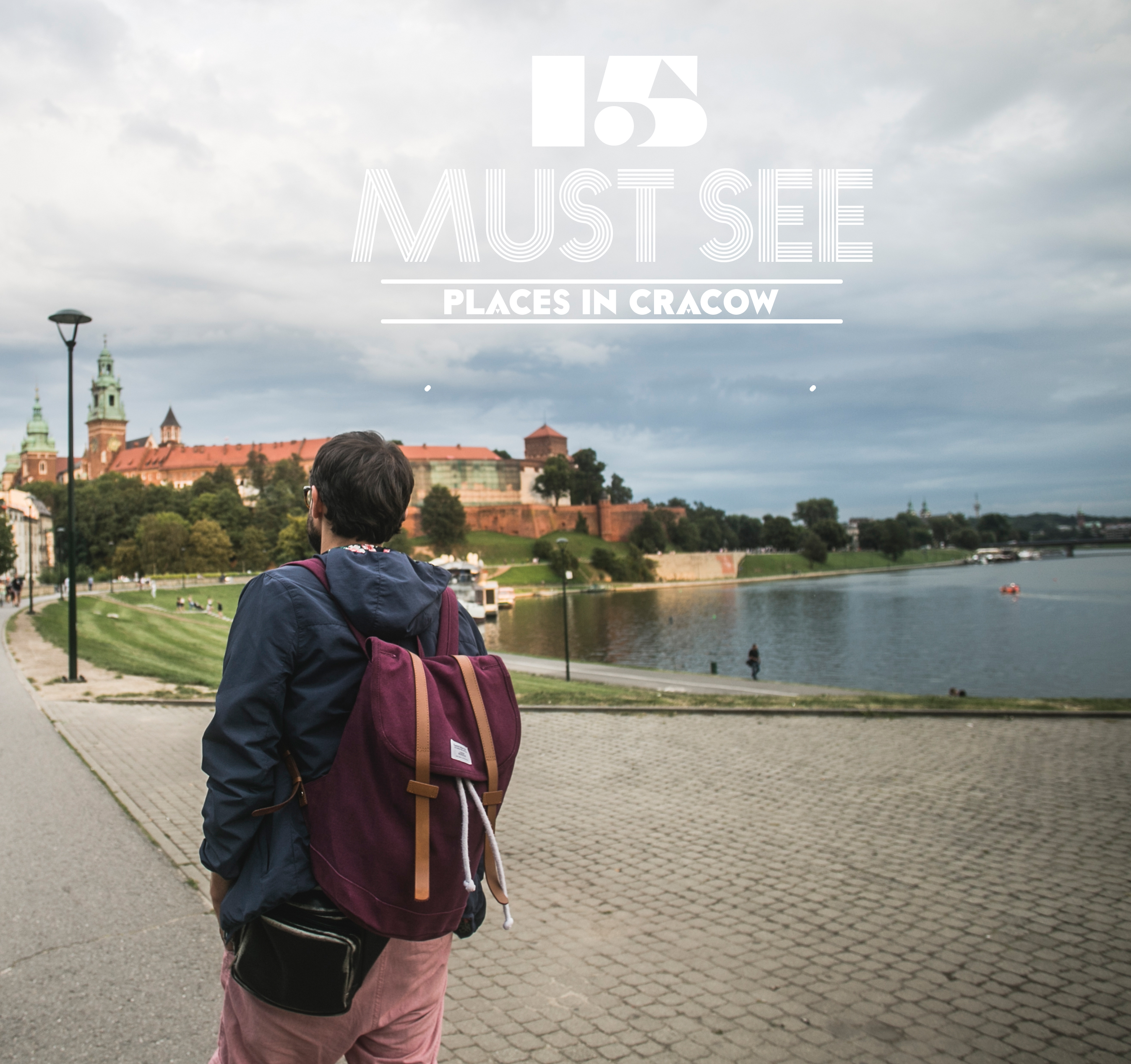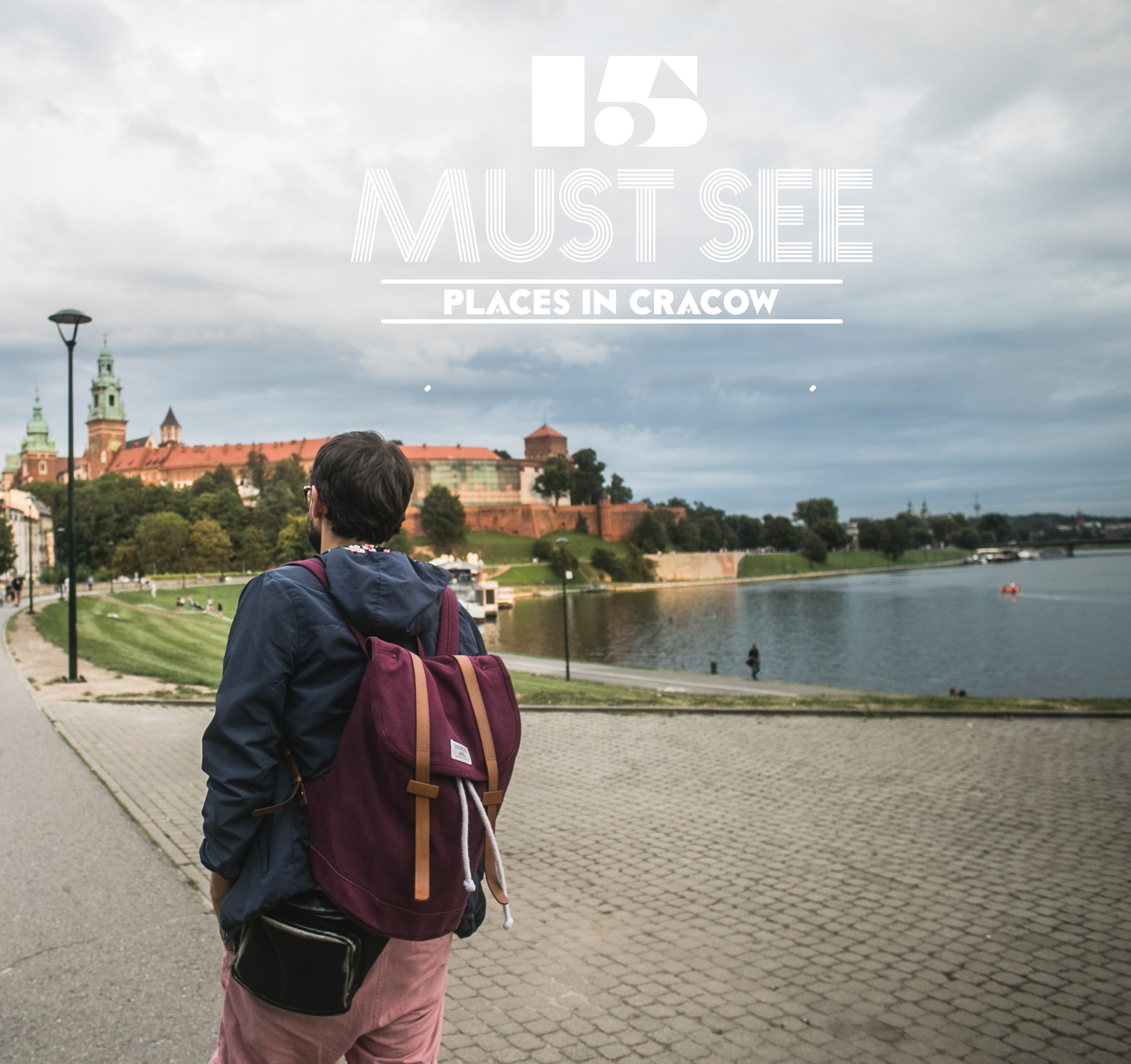 There's no other place like Cracow. It's my beloved city. One, I keep coming back to. I could flood you with the list of monuments and travel guide's must-sees, like Old Town Square, Kanonicza street, chess tables near the Vistula river, stroll down the river to finally sit down and relax next to Collegium Novum or Slowacki's Theatre. These are all great, trust me. But there's much more to discover. Especially if you want to get the taste of modern Cracow's spirit. A city to taste french cuisine or not-so-obvious vegan, dance till dawn in a hip joint, set up your office in a library or drink local liqueur in a museum. And more. This is the Cracow you have to see and fall in eternal love with. Btw, of course there are more than 15 places, because, you know, it's Cracow.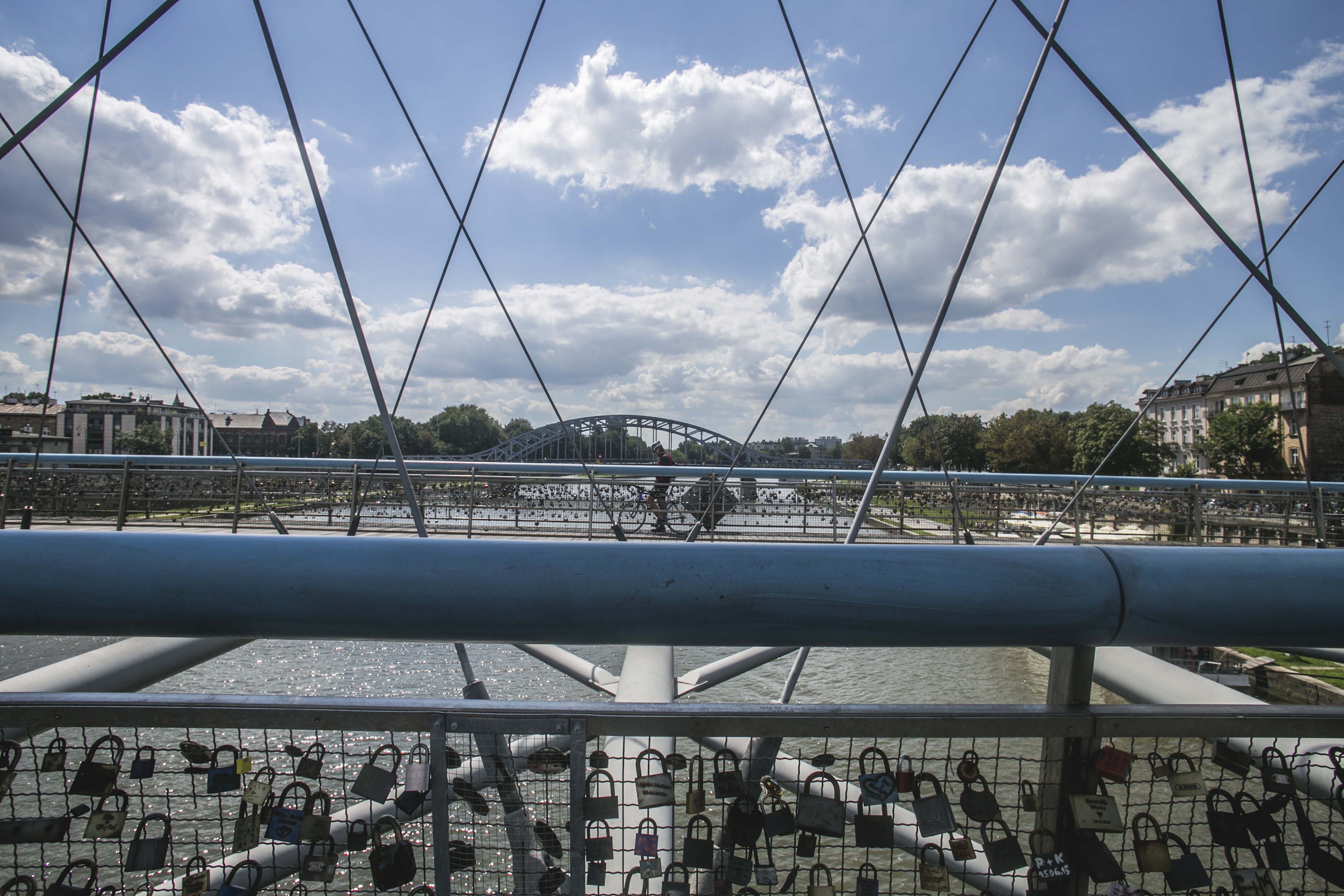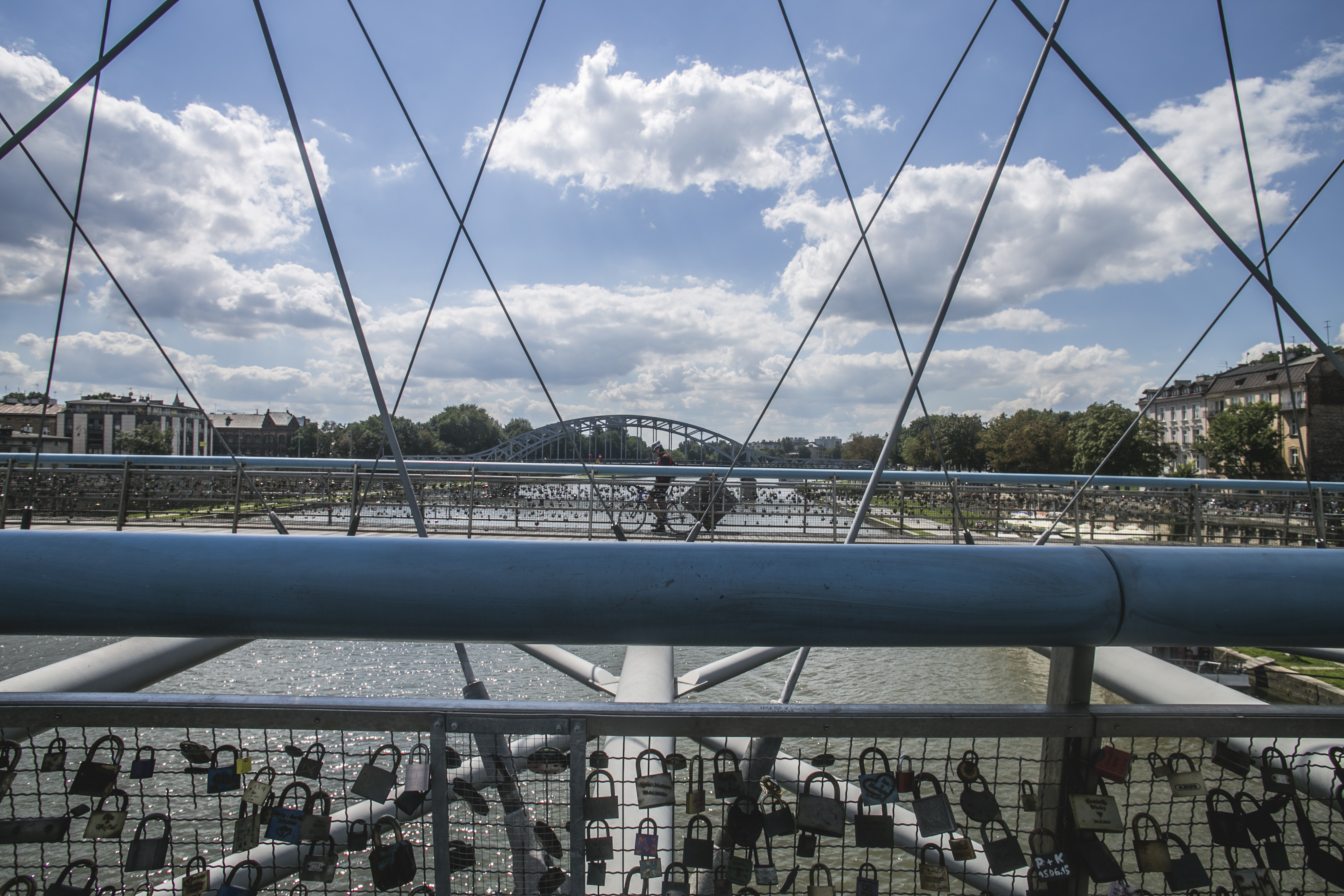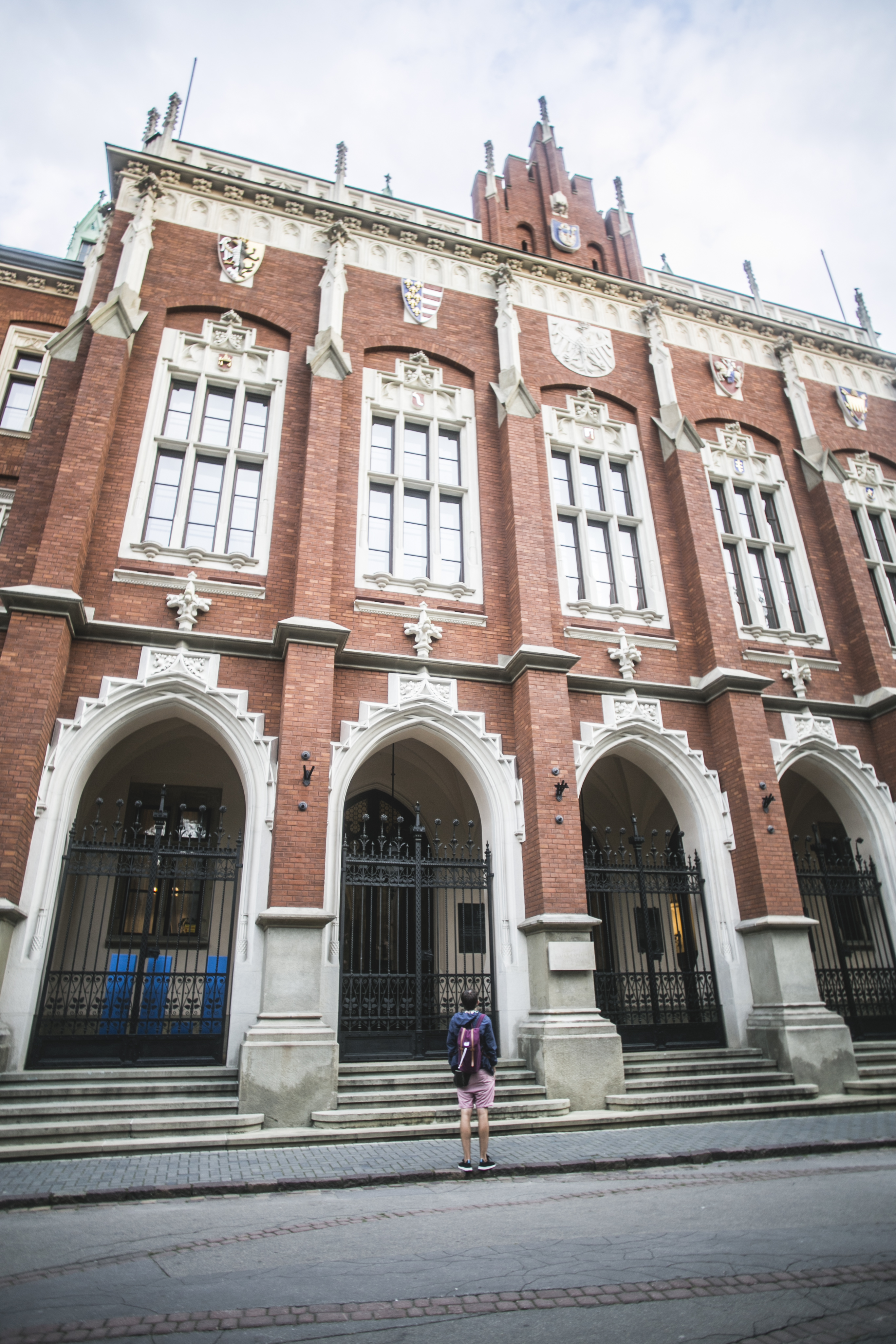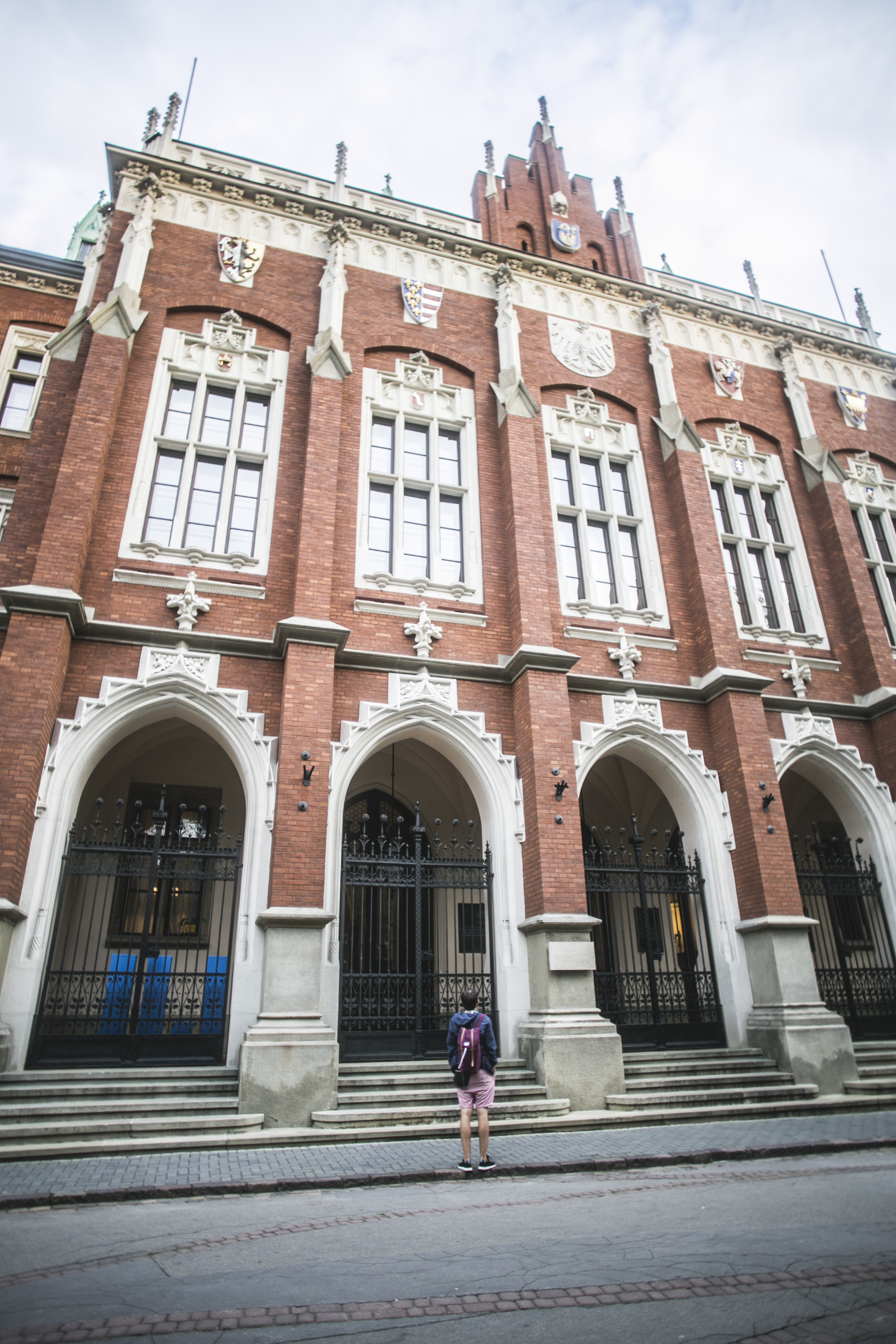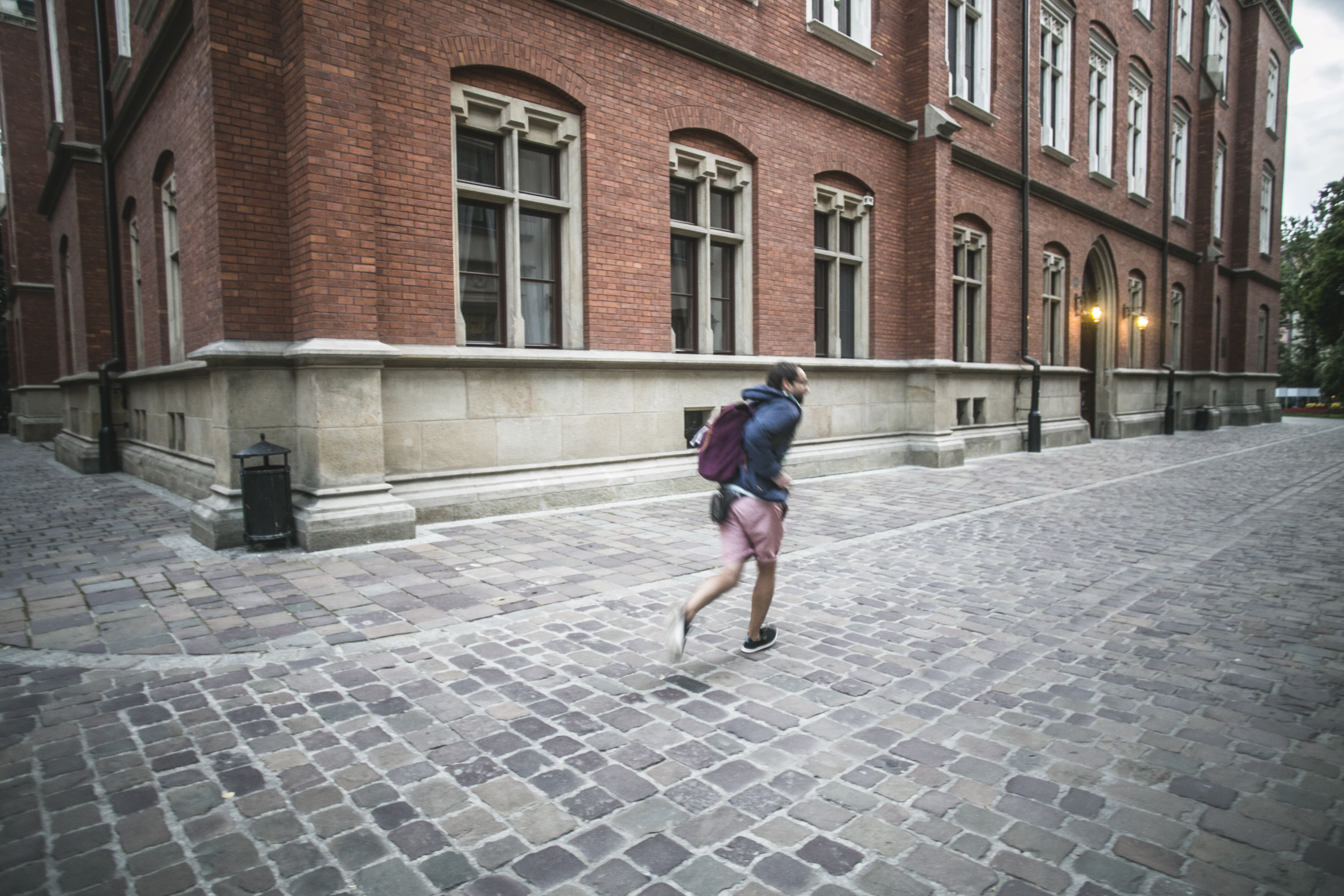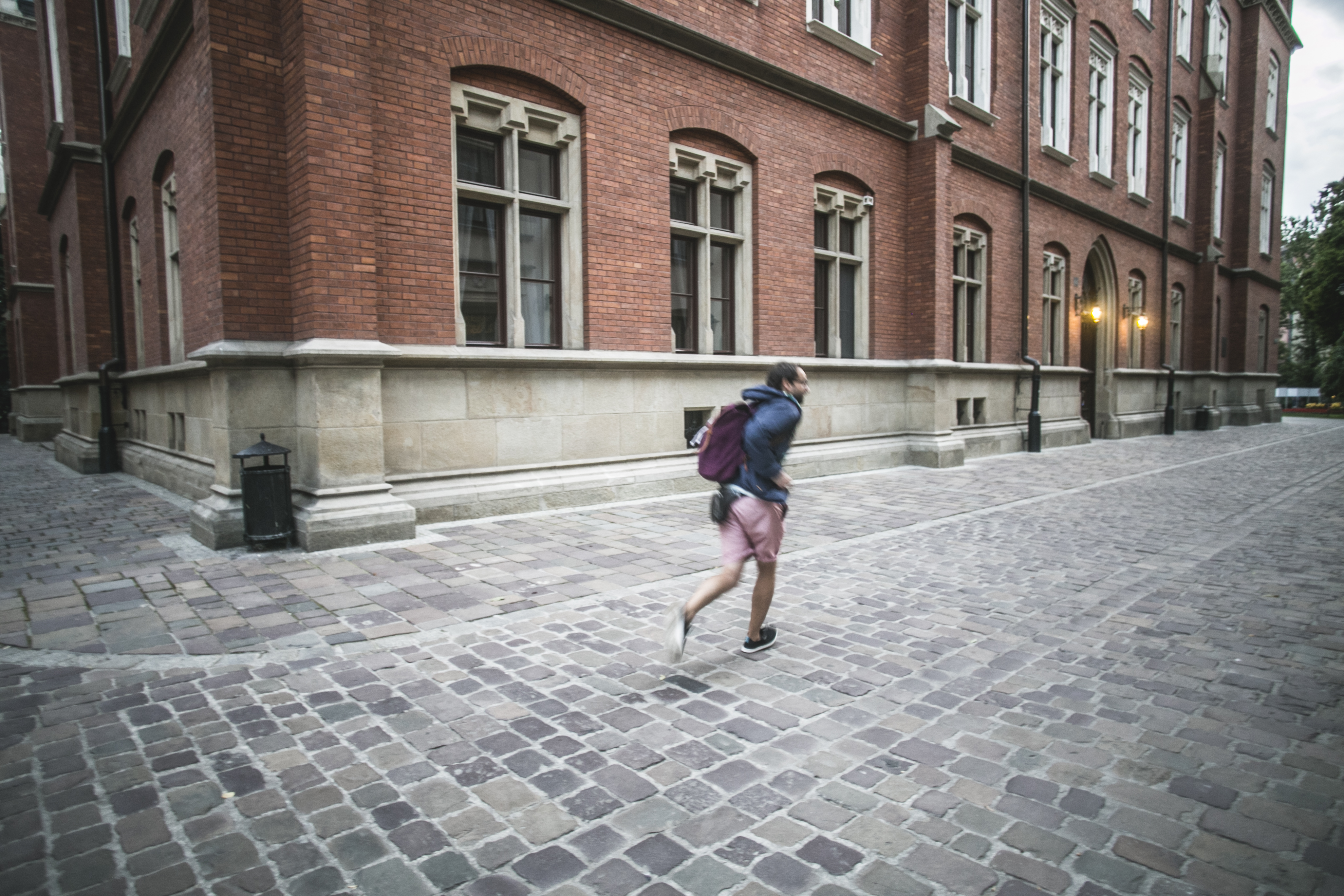 DOLNYCH MŁYNÓW (Dolnych Młynów 10, Kraków)
The place has just opened, but is already making a lot of noise in the city. Old Mill and surrounding factory was turned into a maze of breakfast spots, cafes, fashion boutiques and places to dance. Very modern, very tasty. A place this city needed. Smash hit.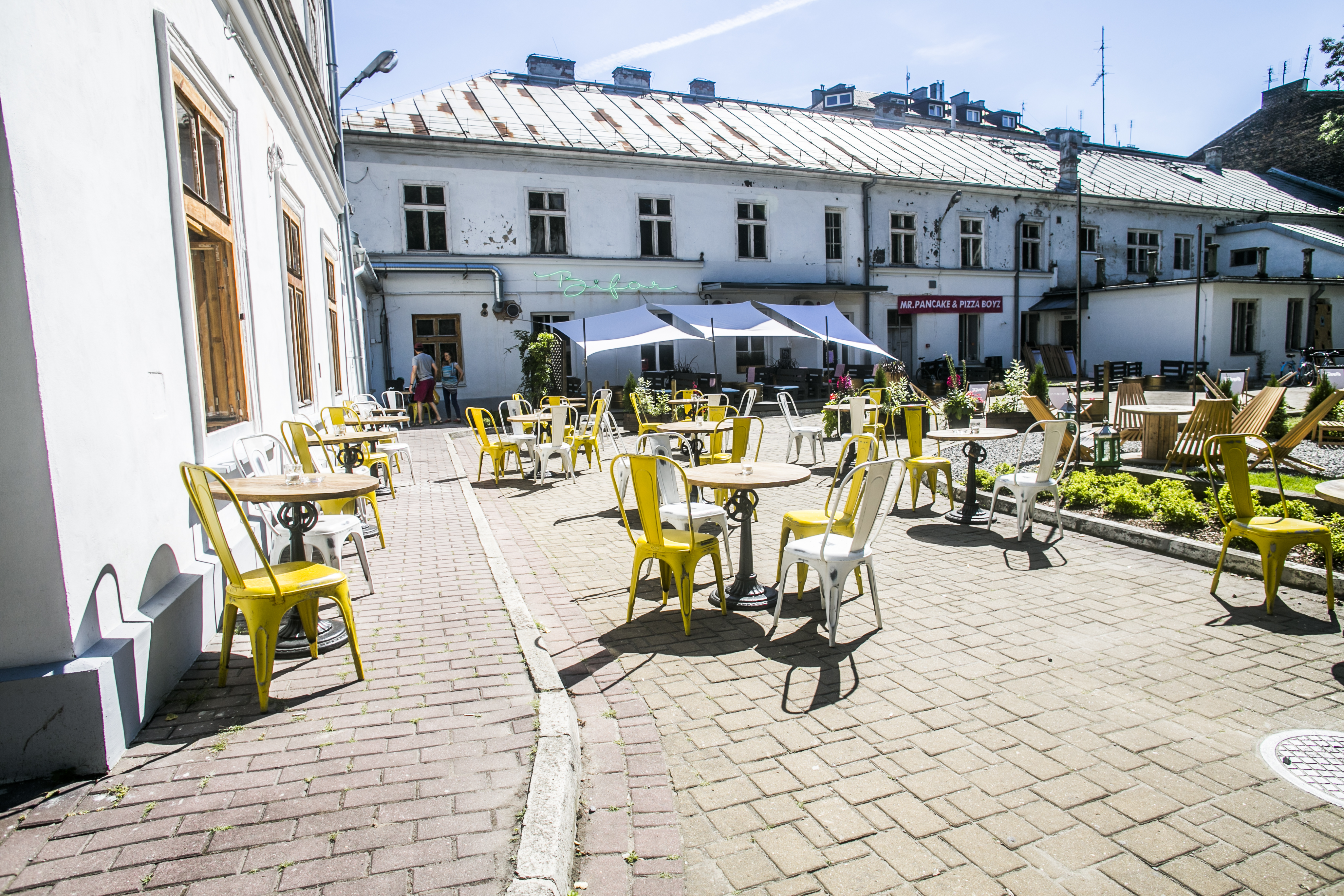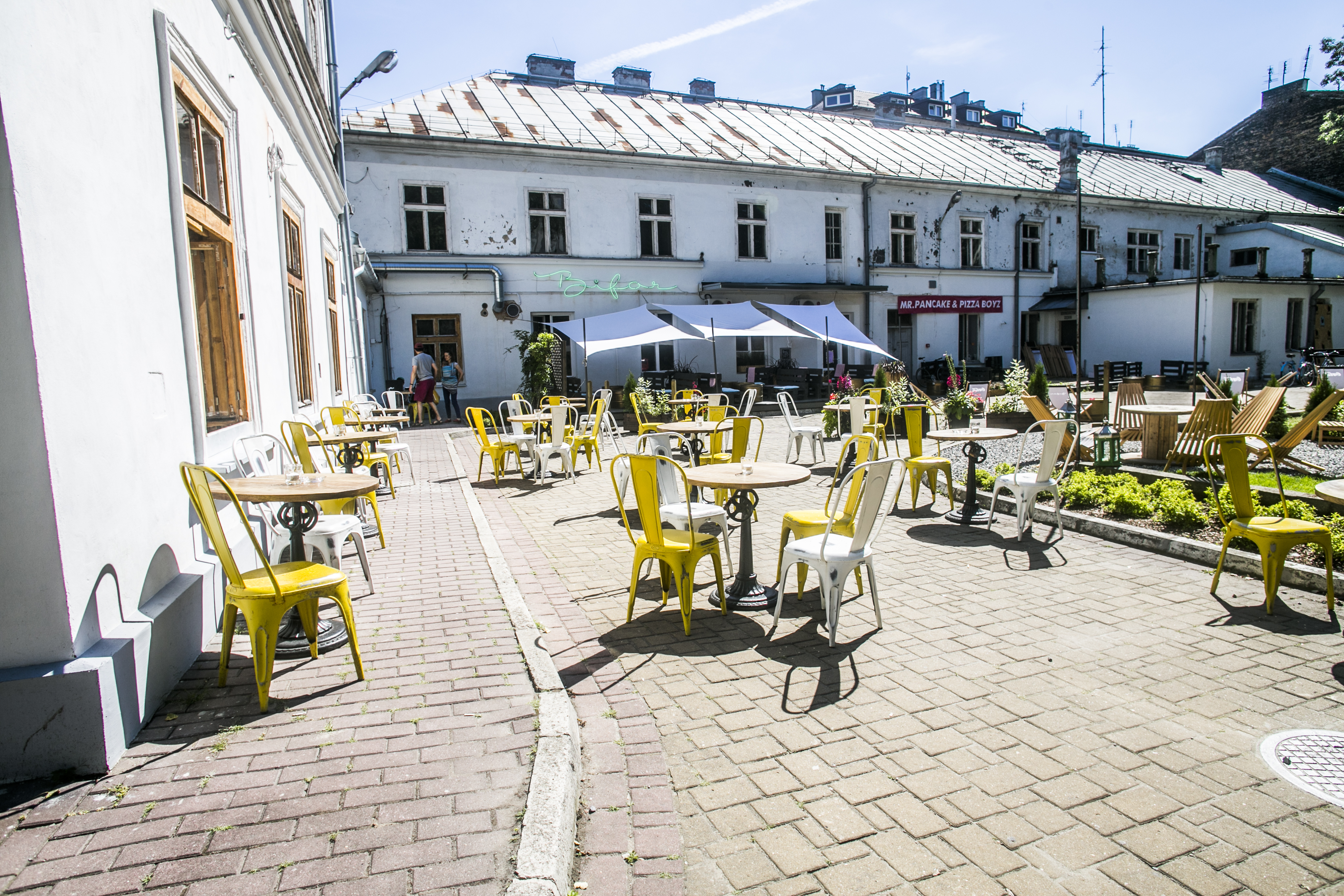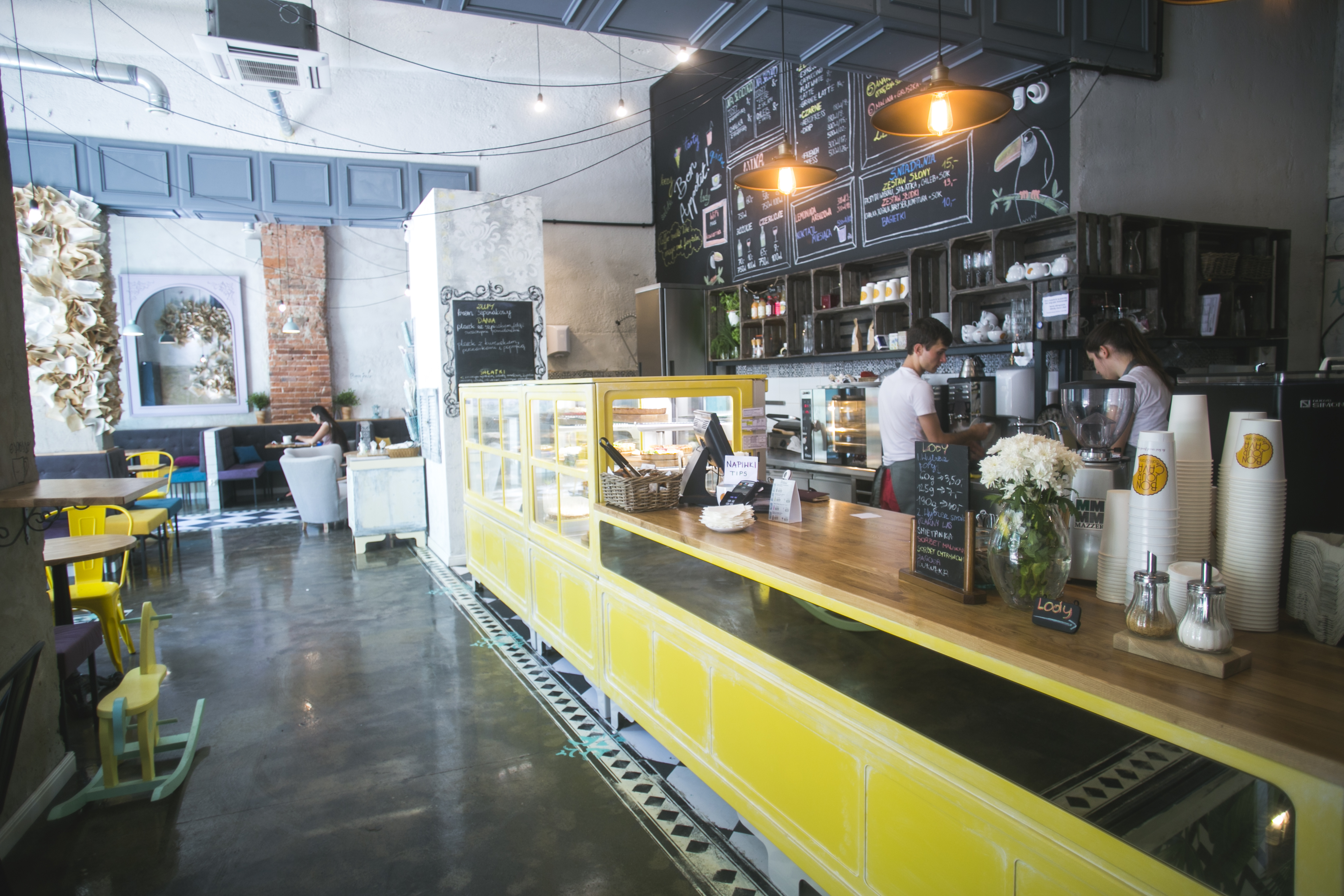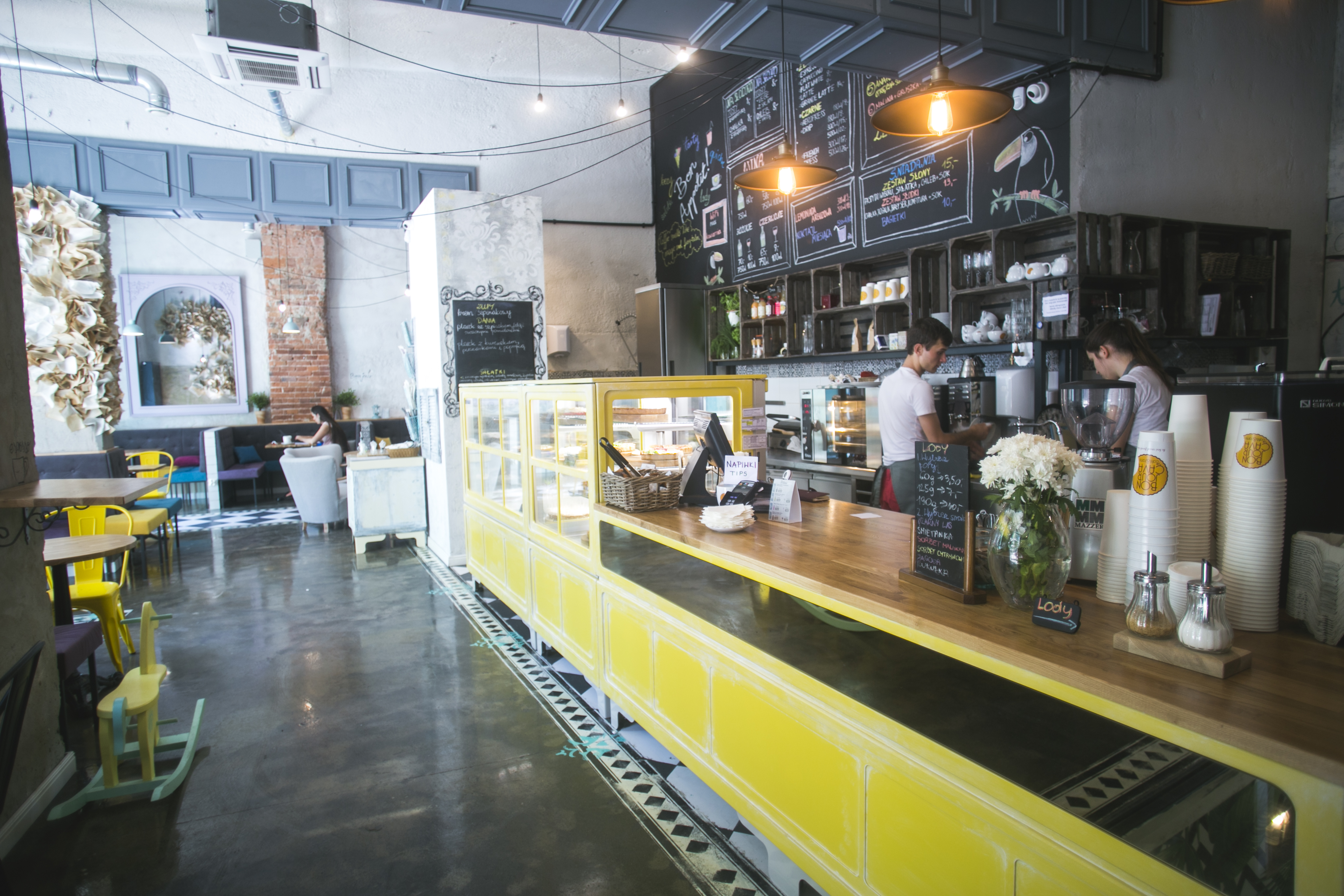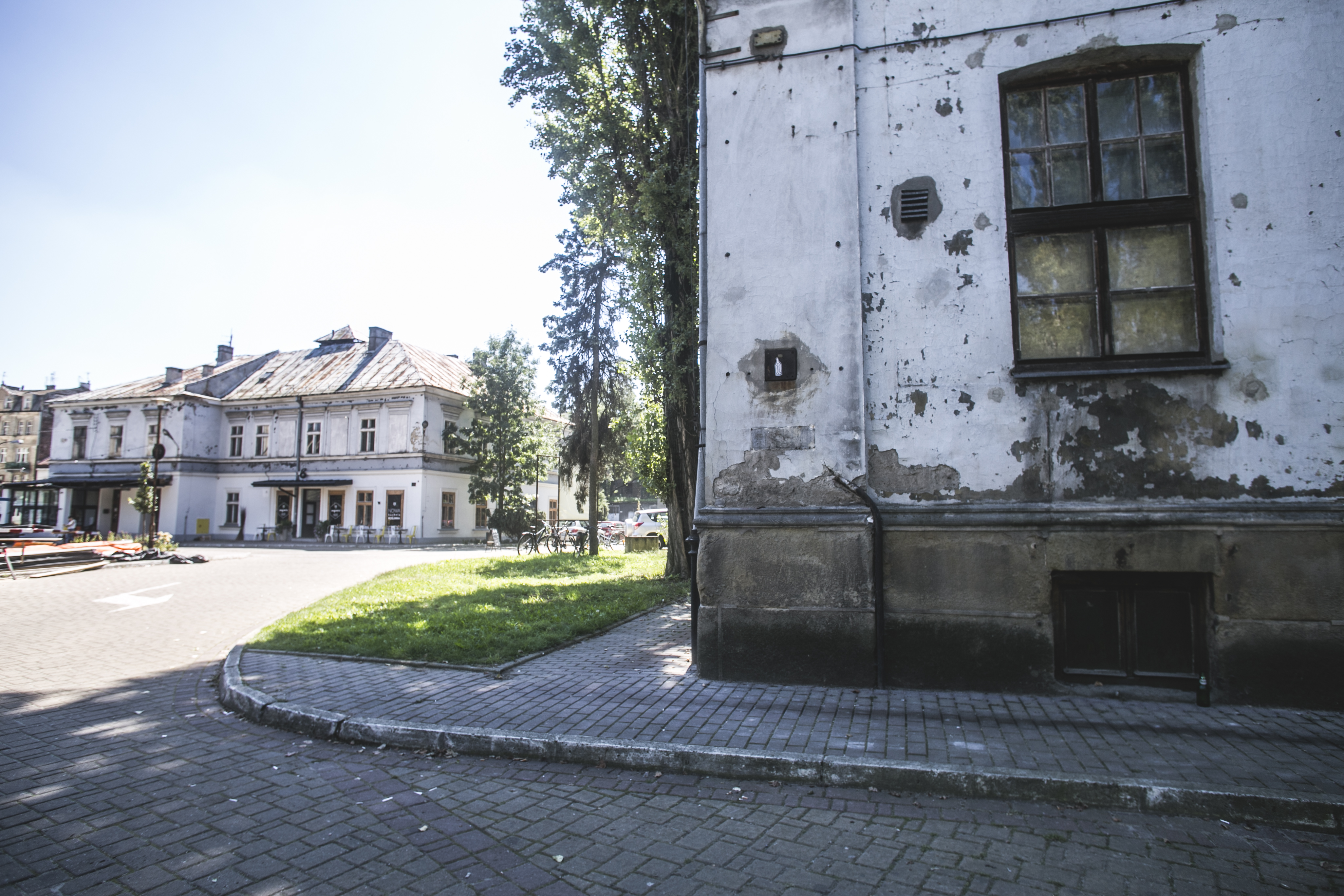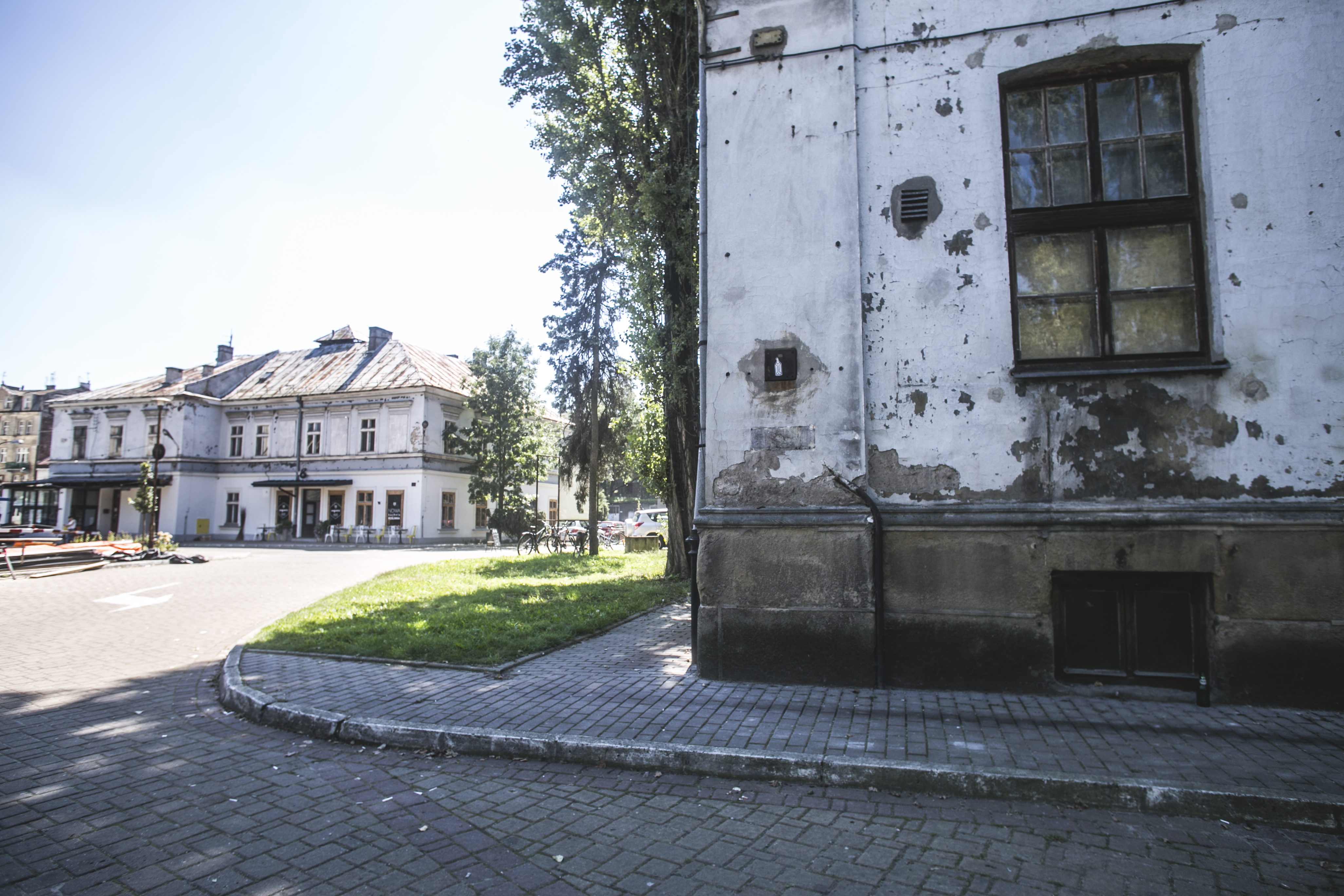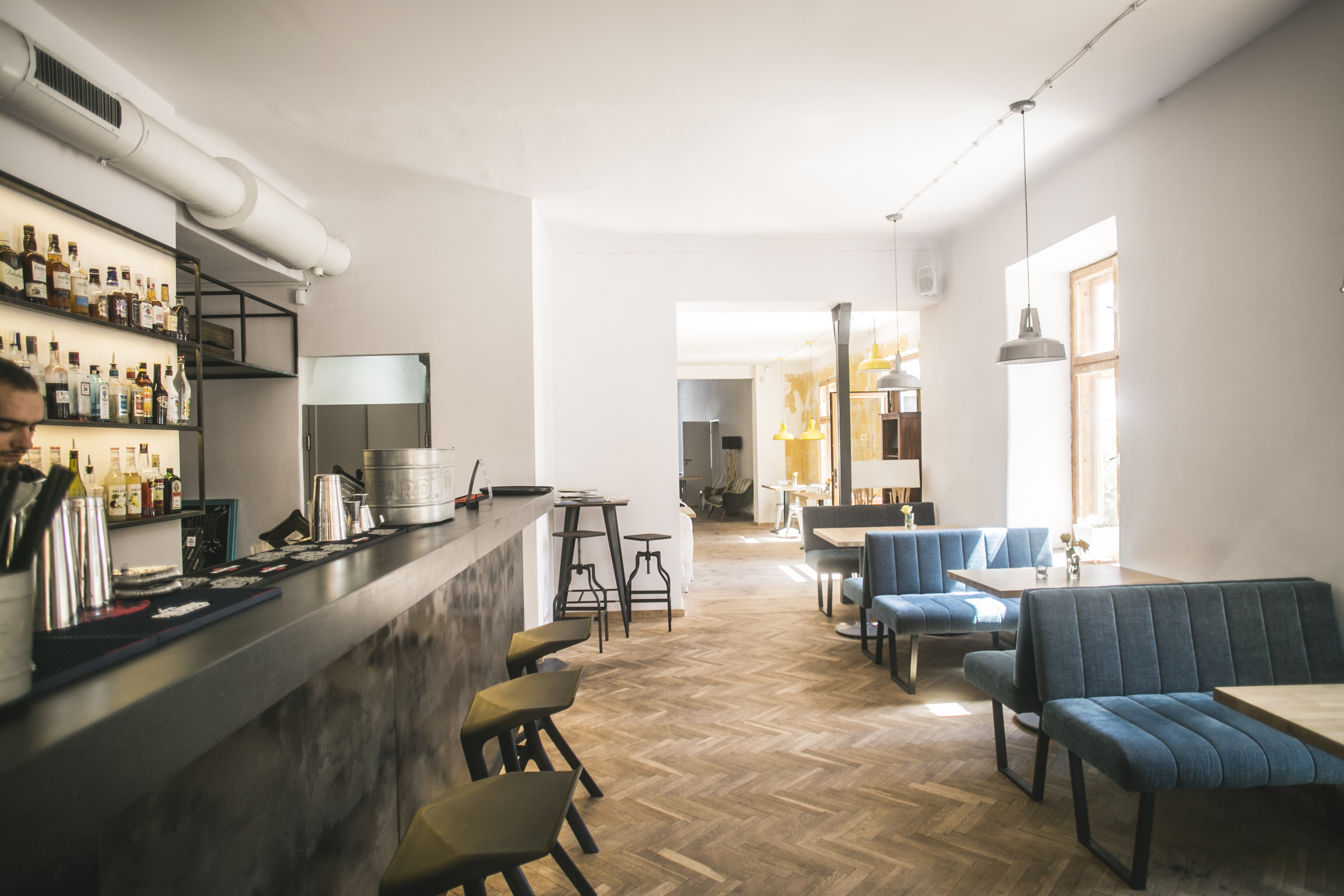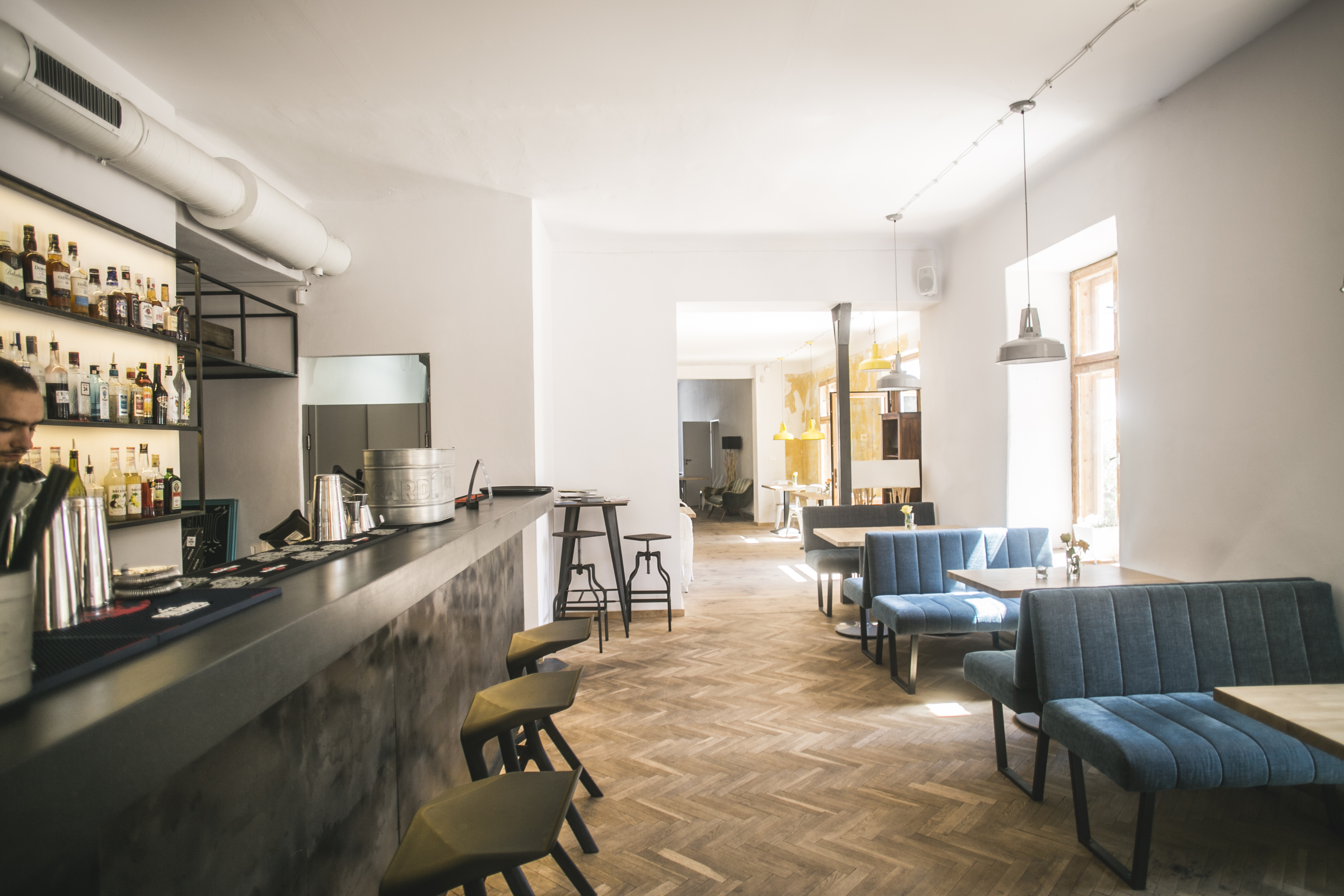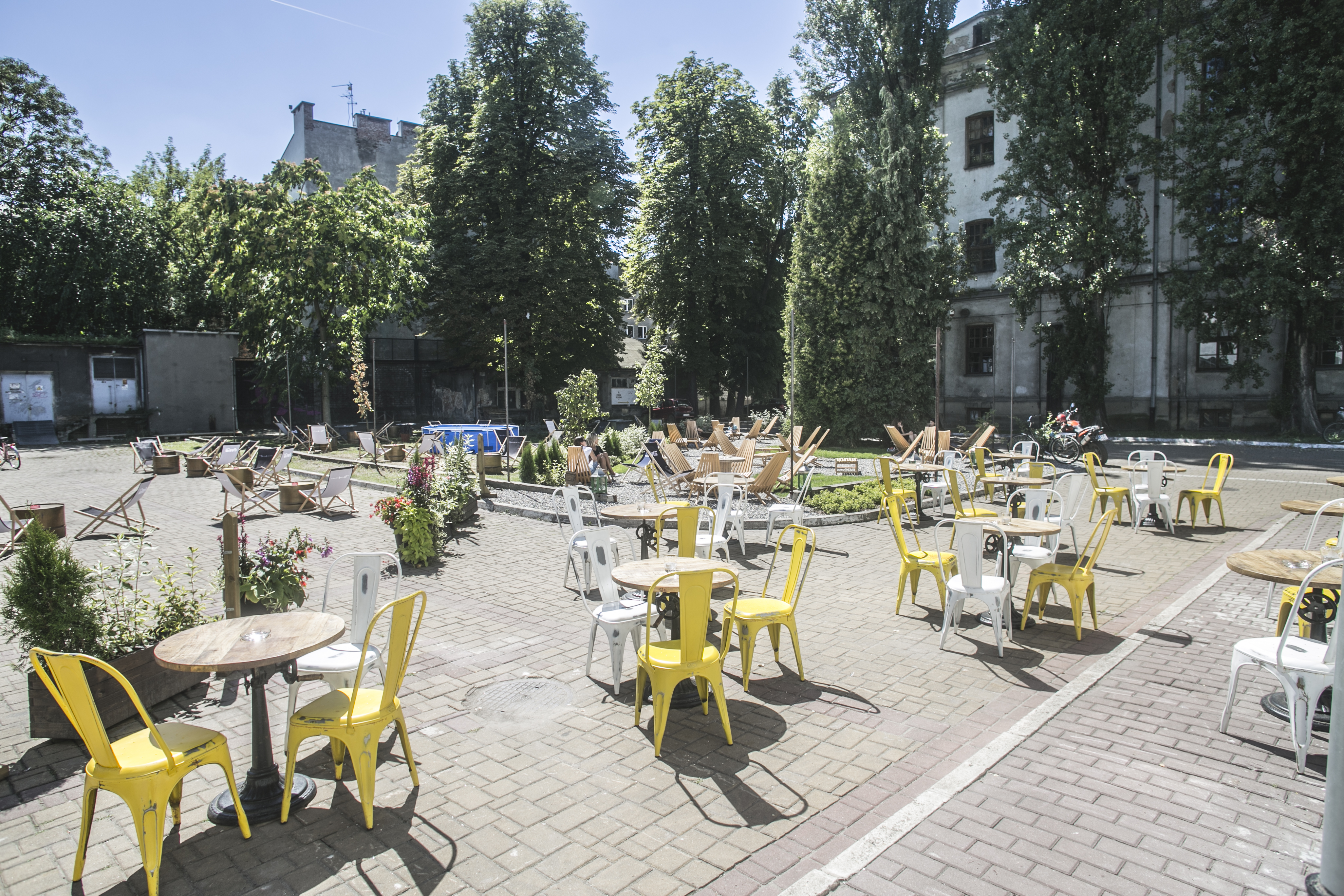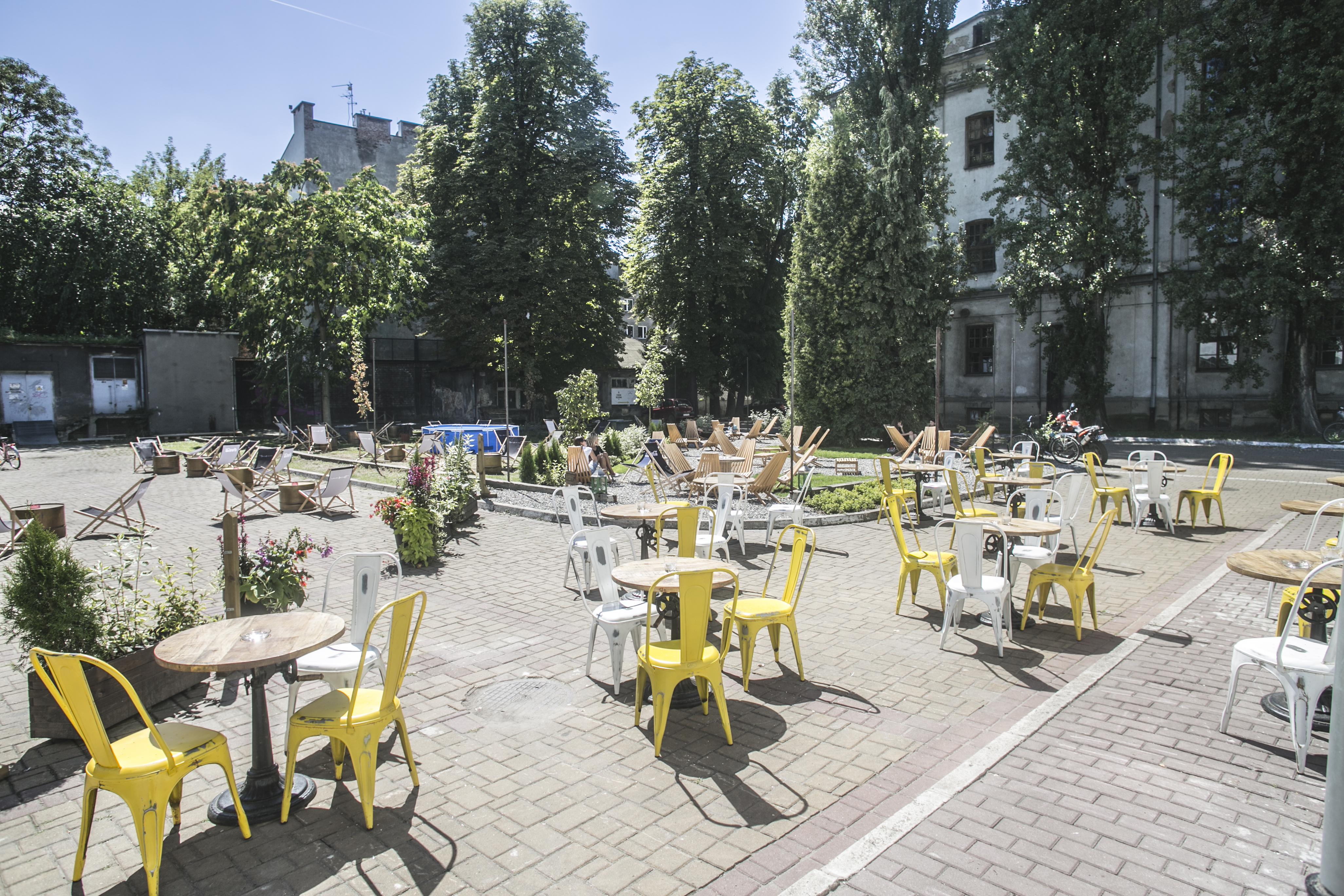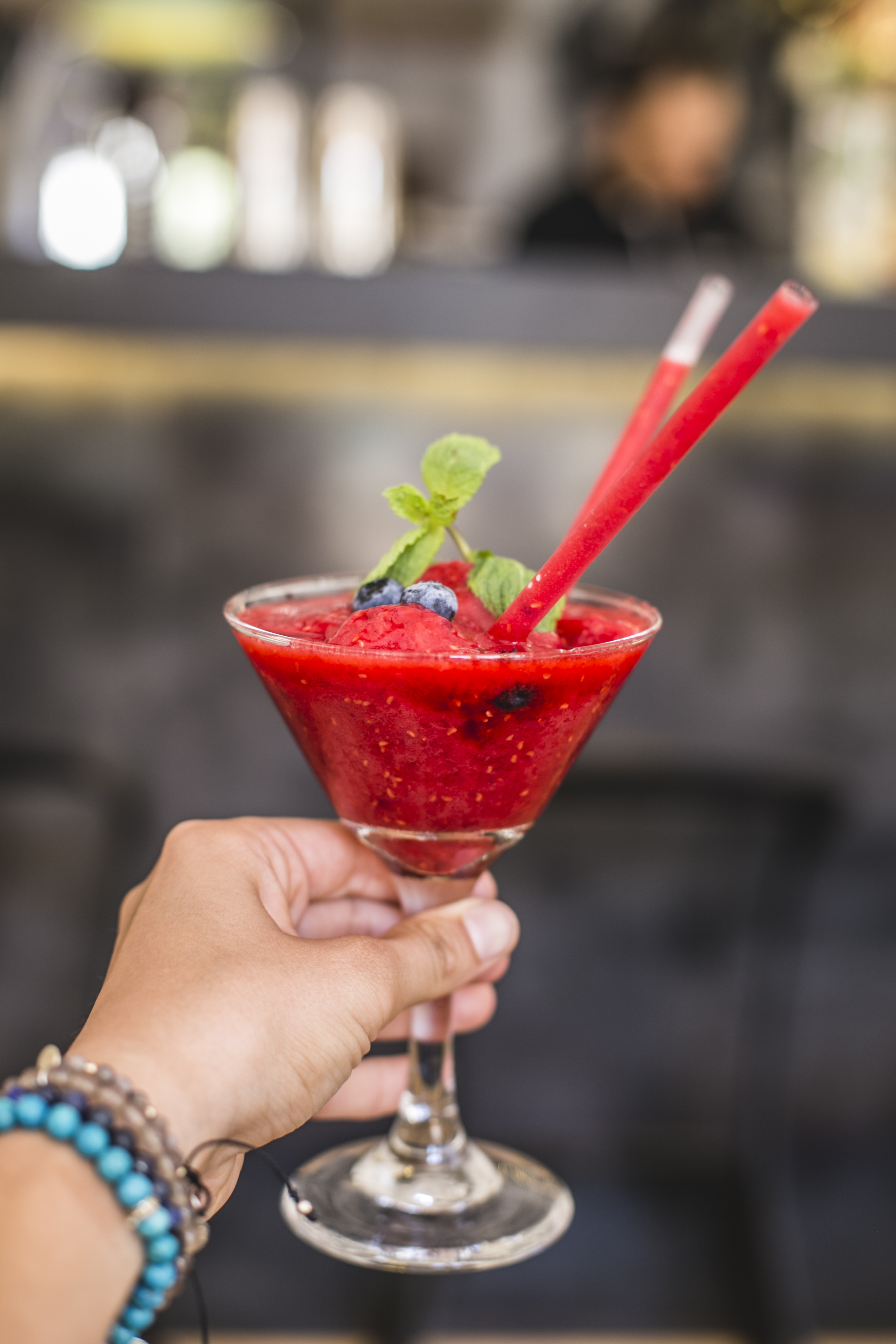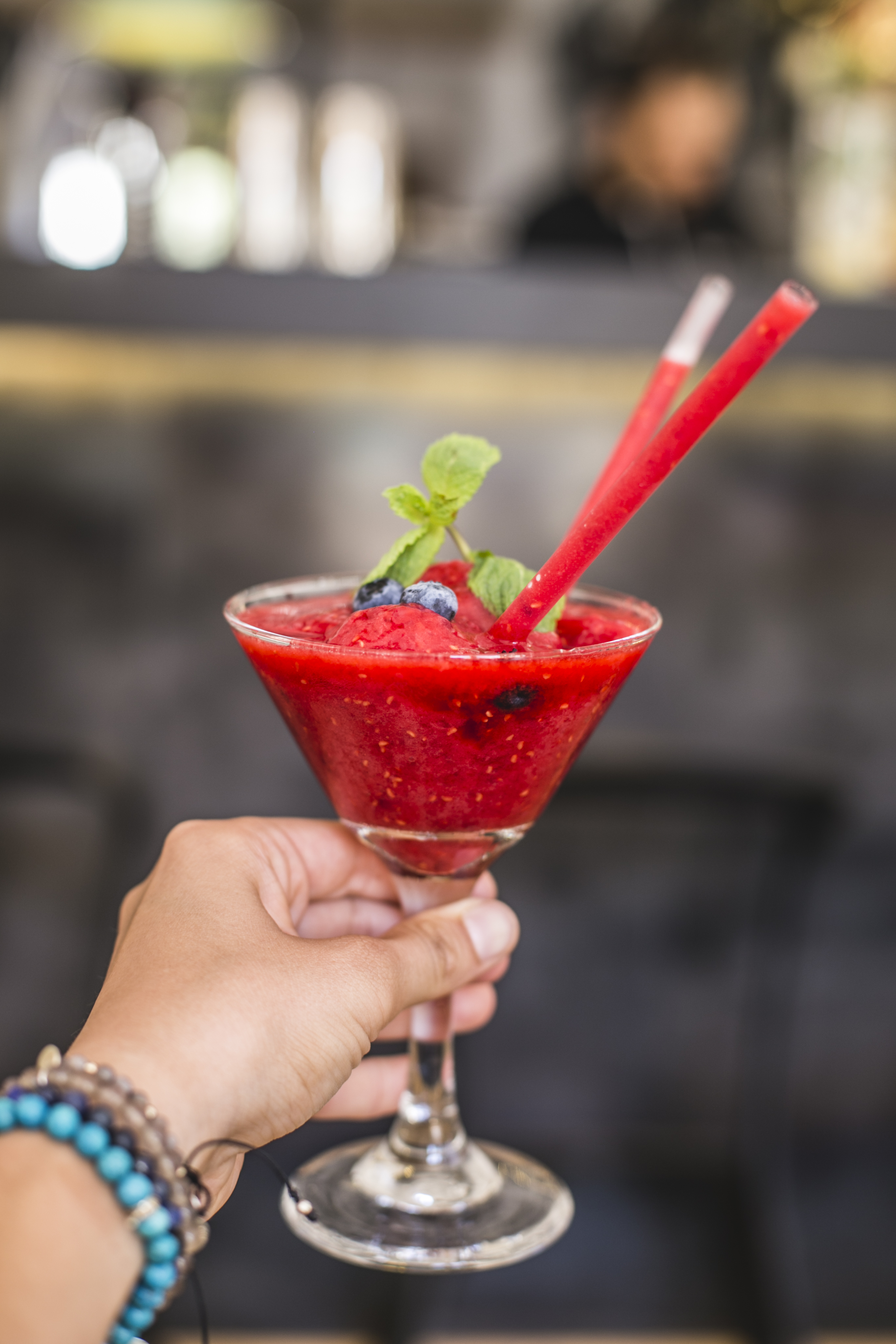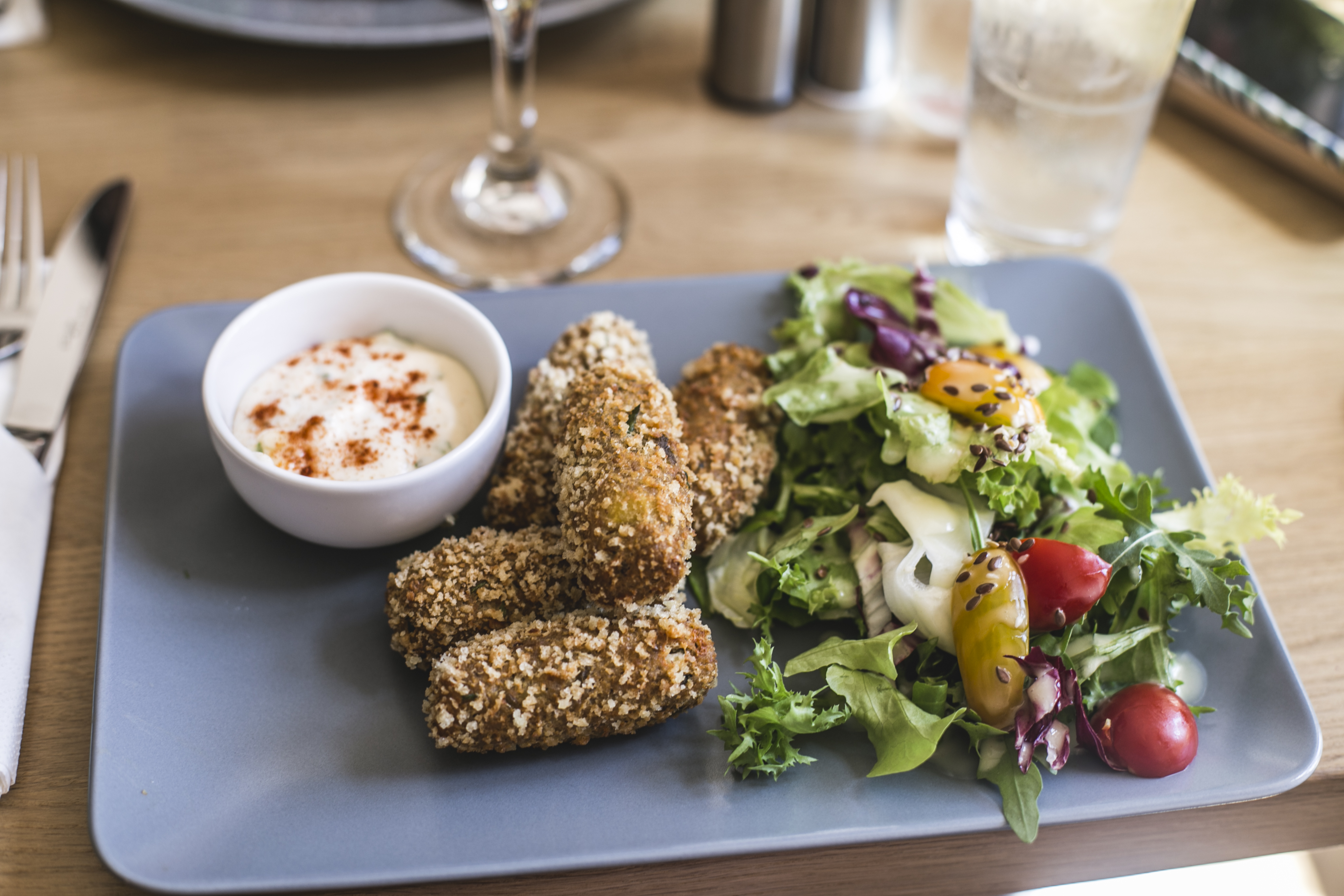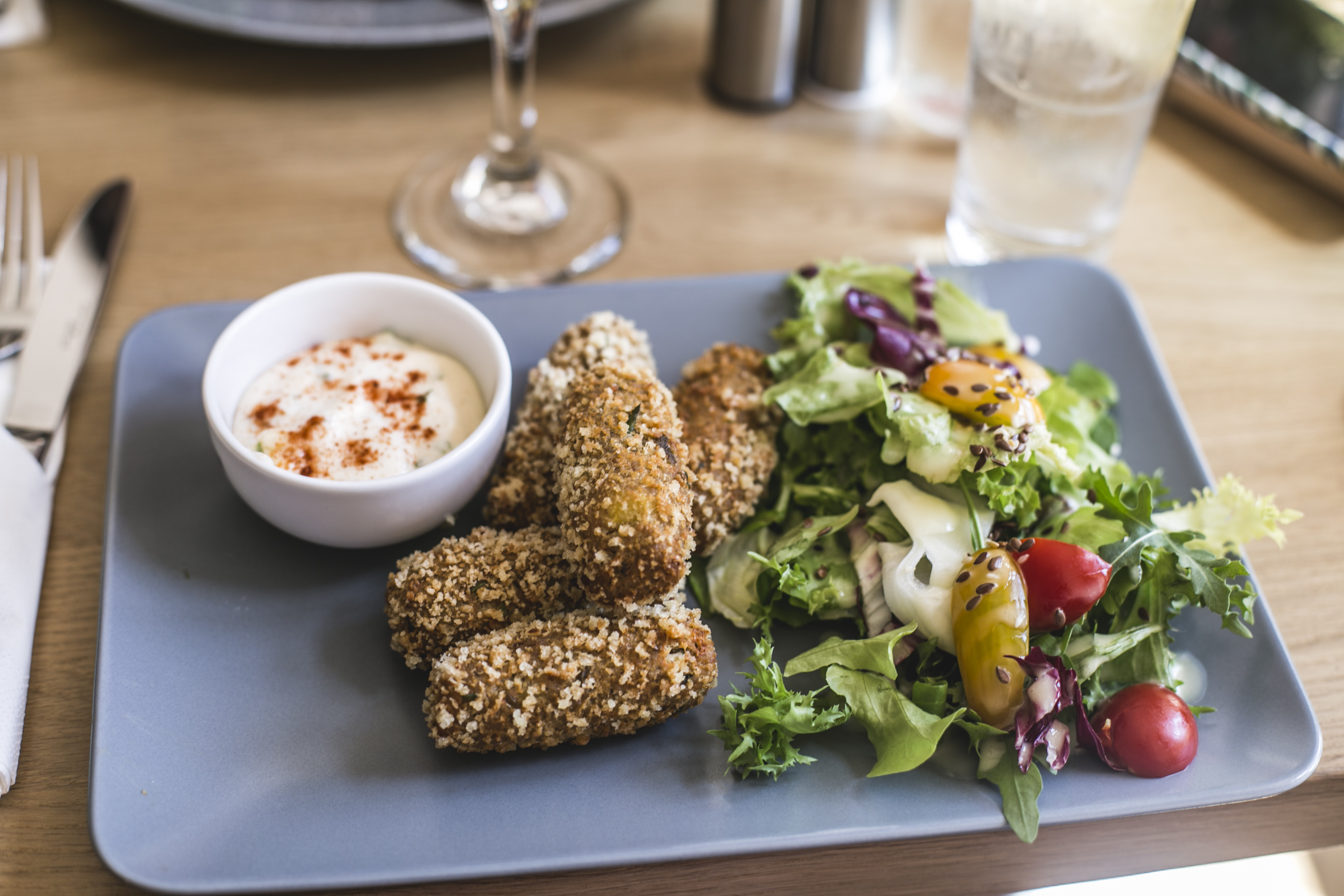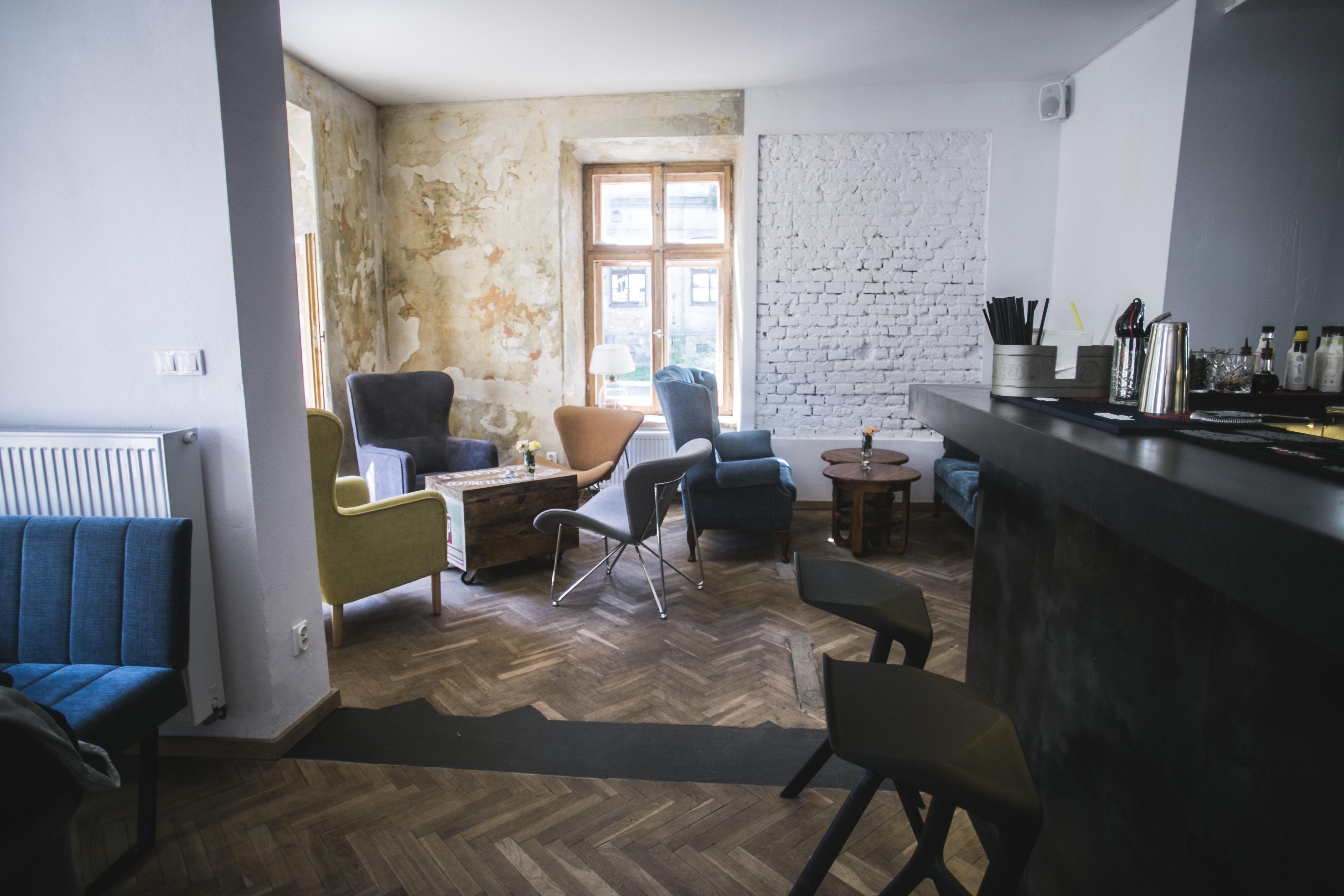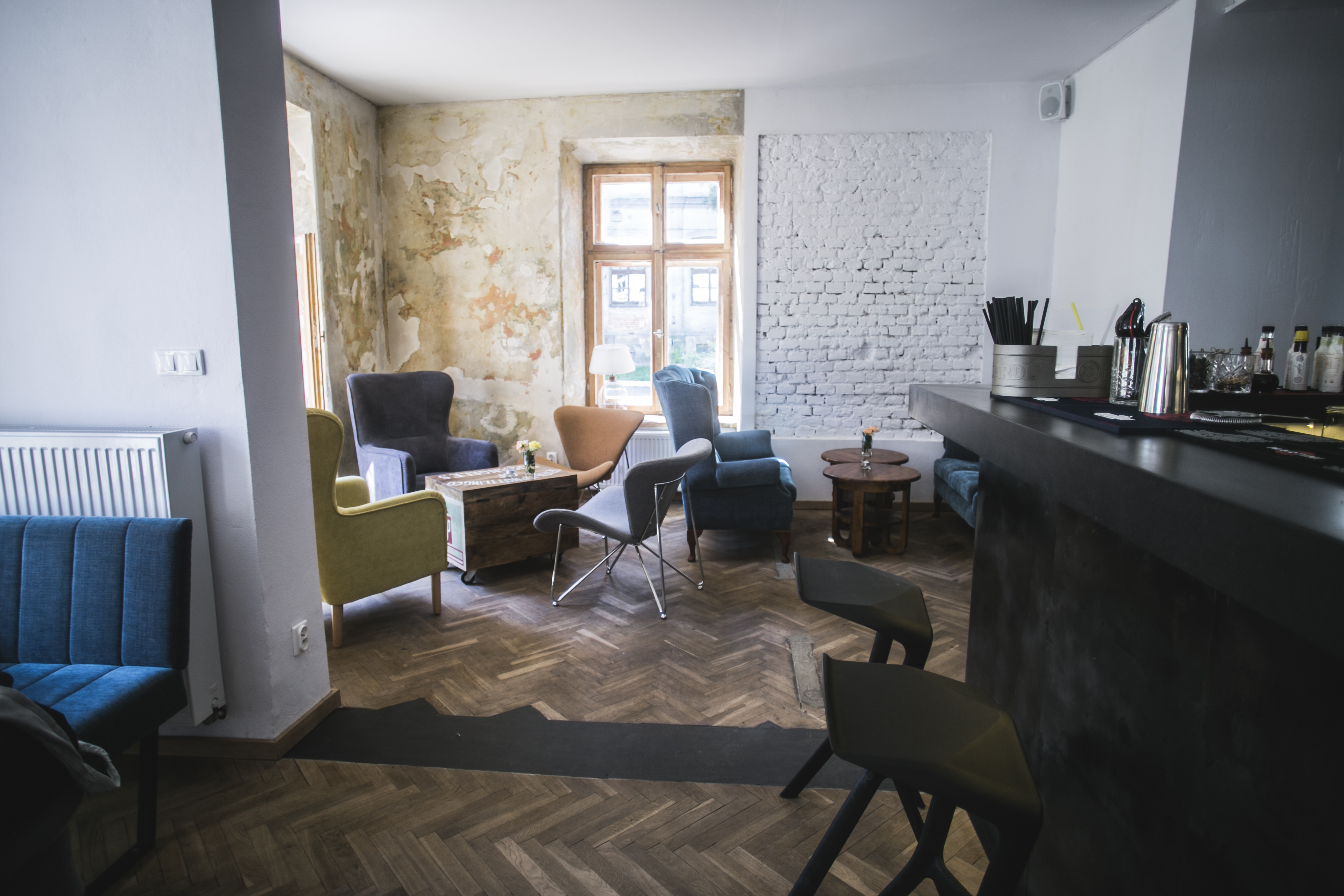 Perfect place to start your day. The vibe is calm and the service very discrete and polite. One of the best places to eat breakfast in Poland! My absolute favourites are eggs florentine and american pancakes. You could hang around for lunch if you like, it's also very good. And if you happen to stay a little longer and looking for a drink, Od Kuchni's older sister, Alchemia, is just a door away.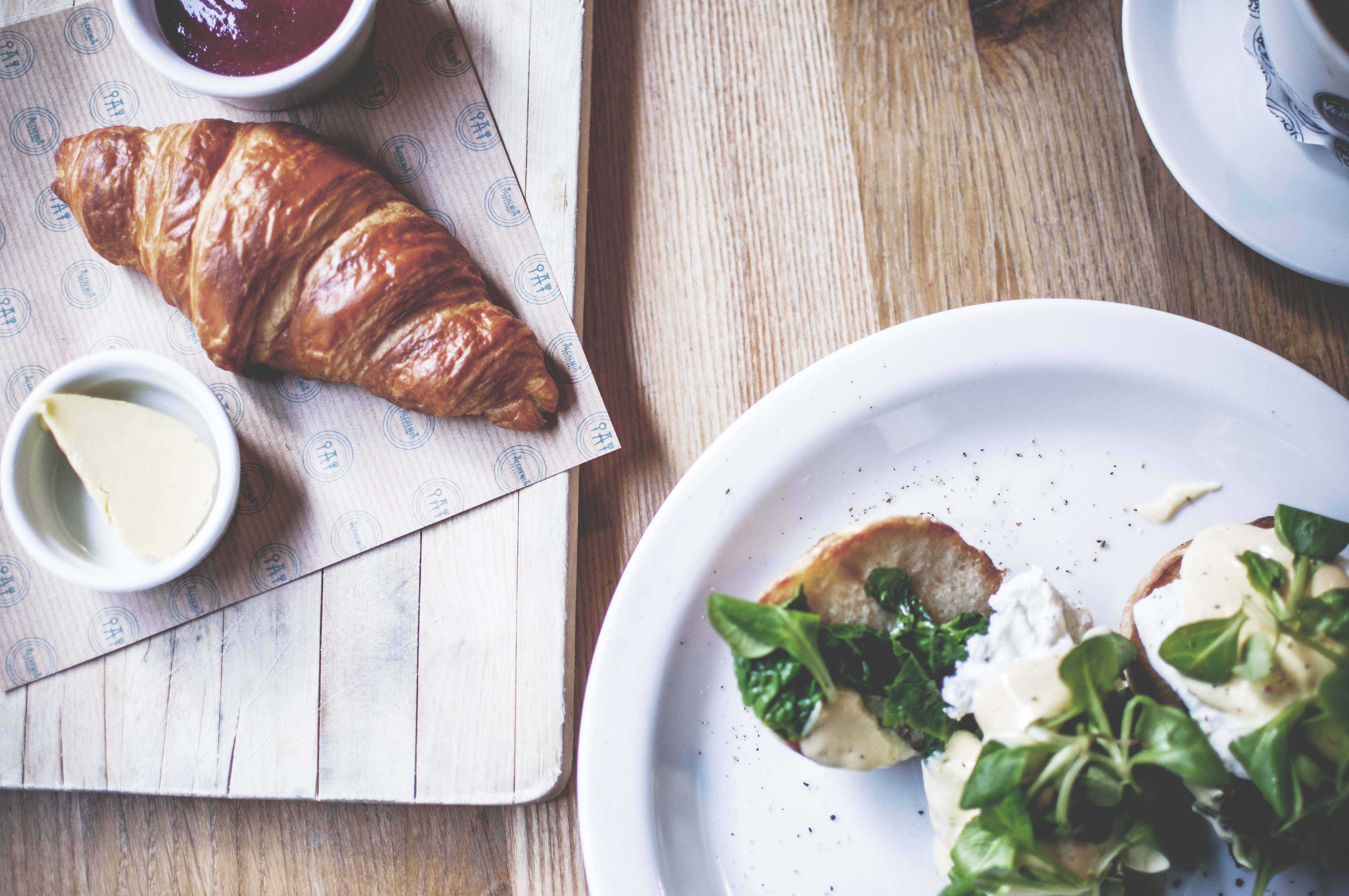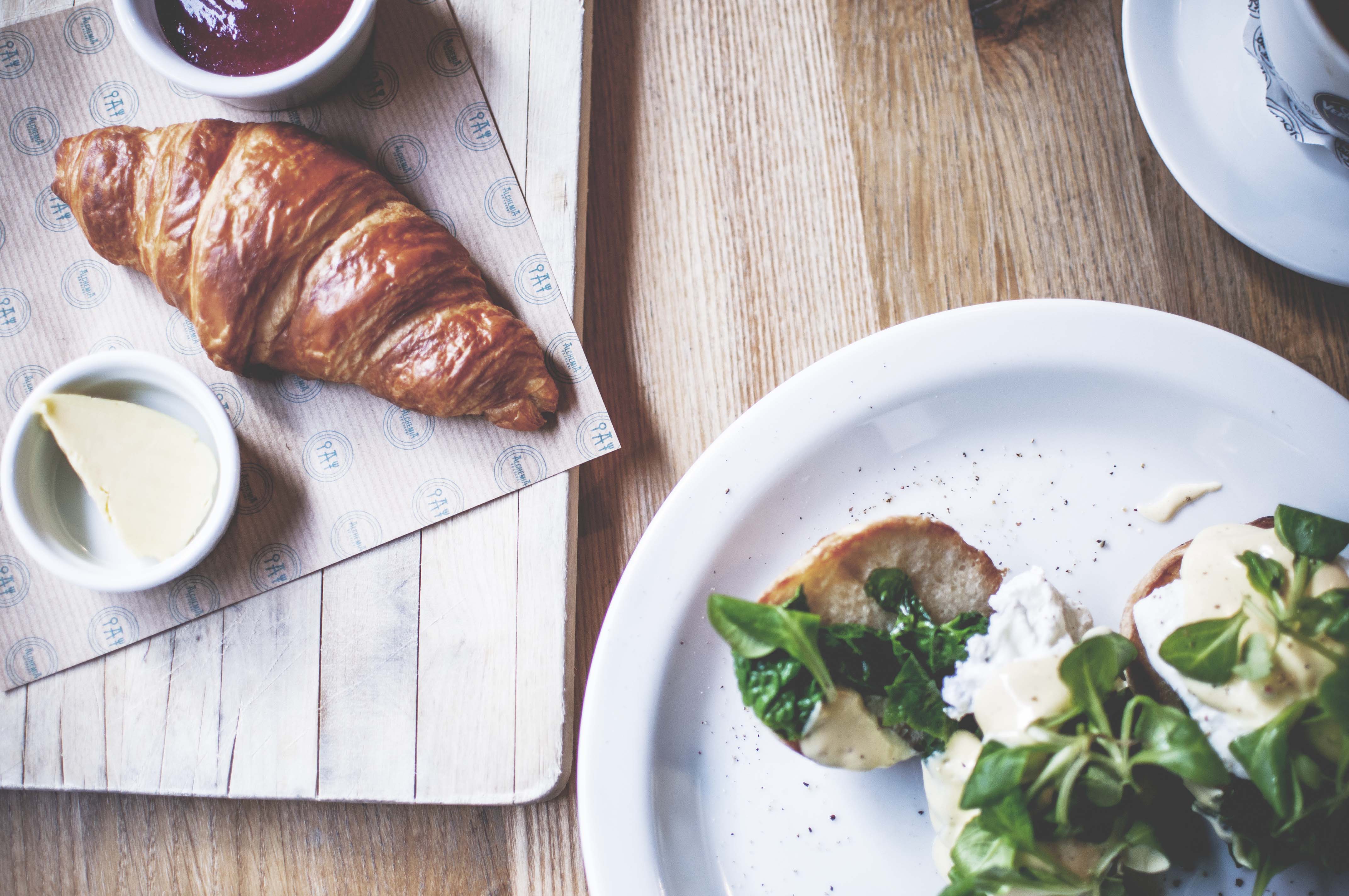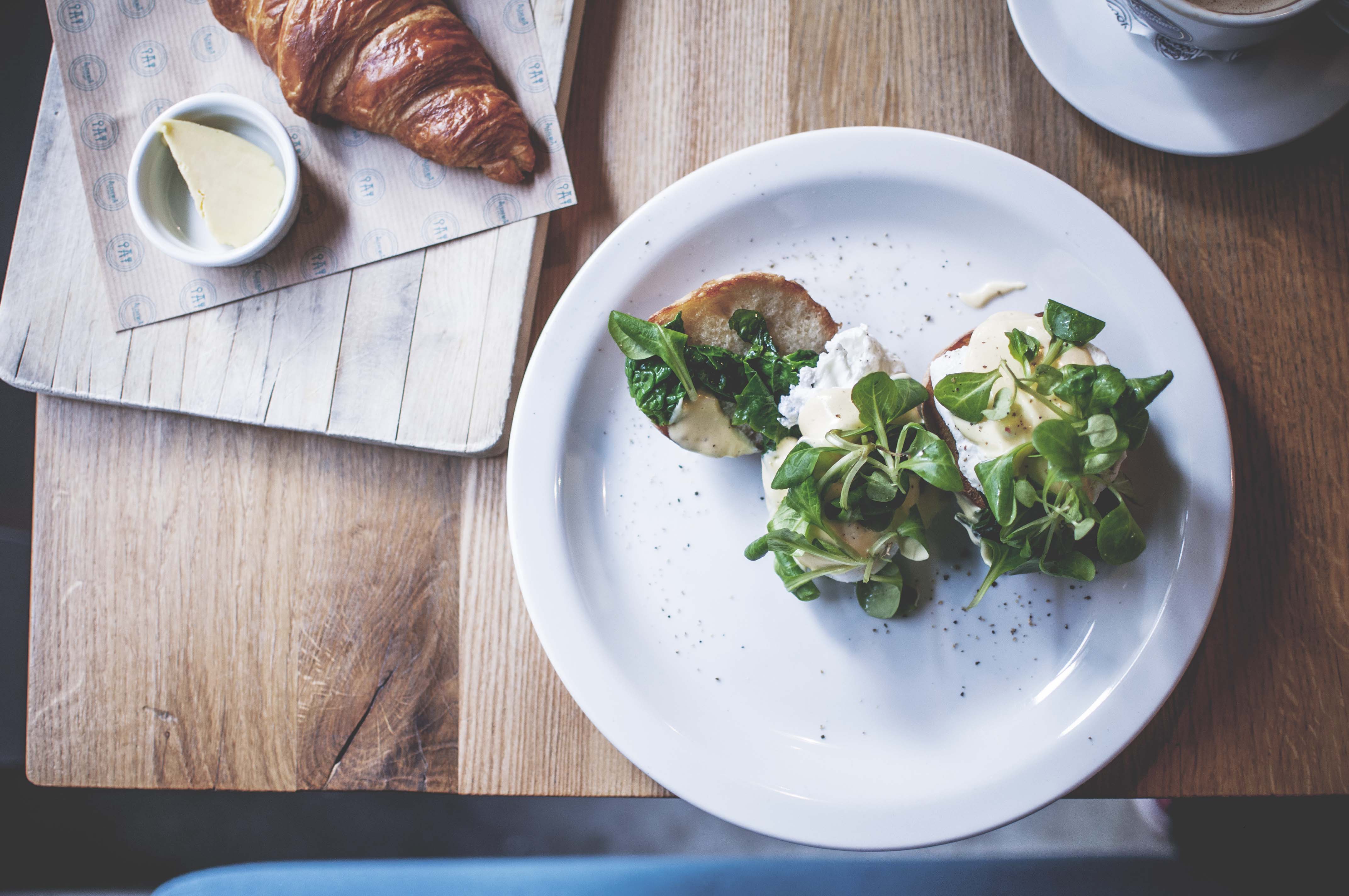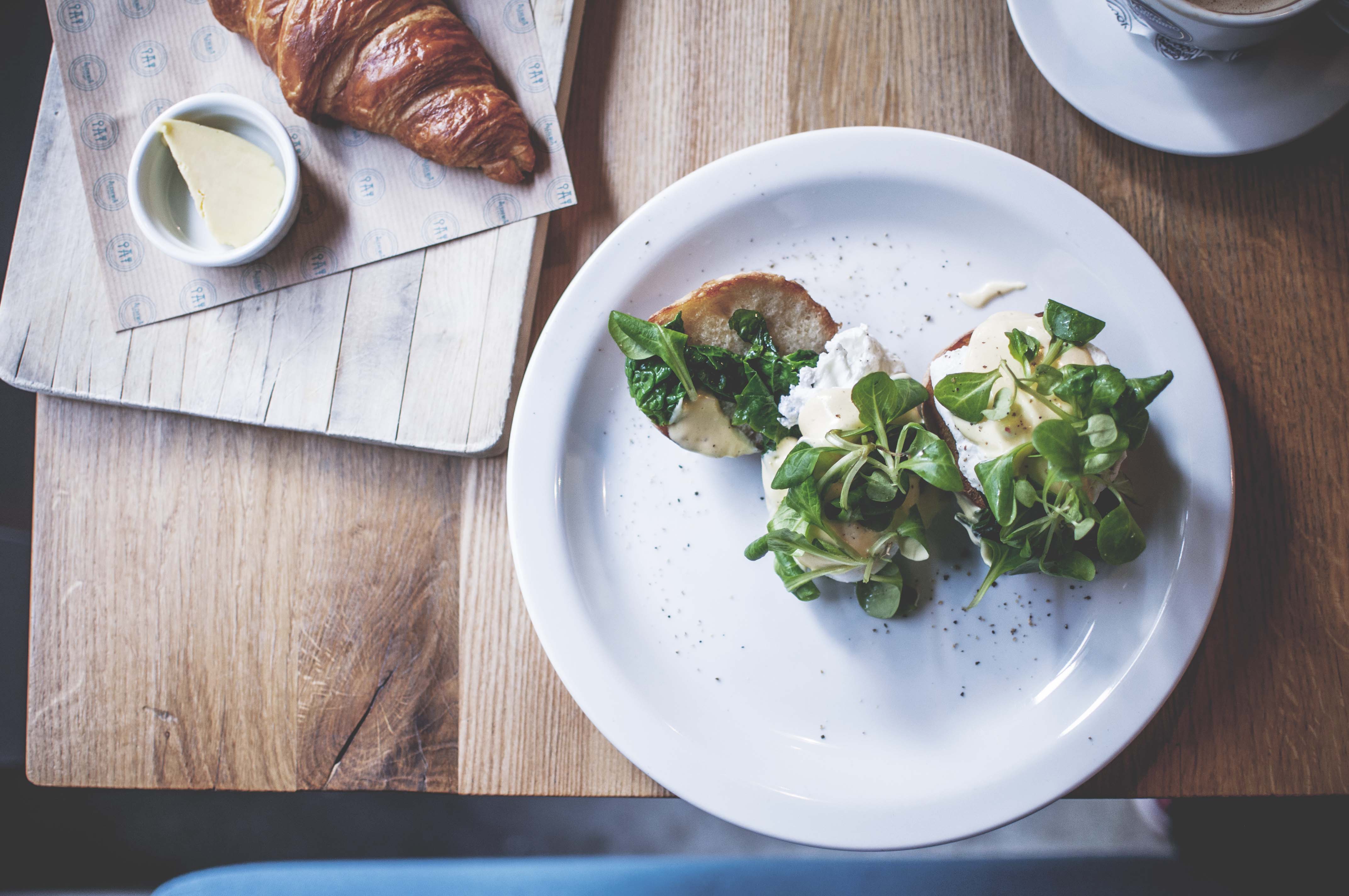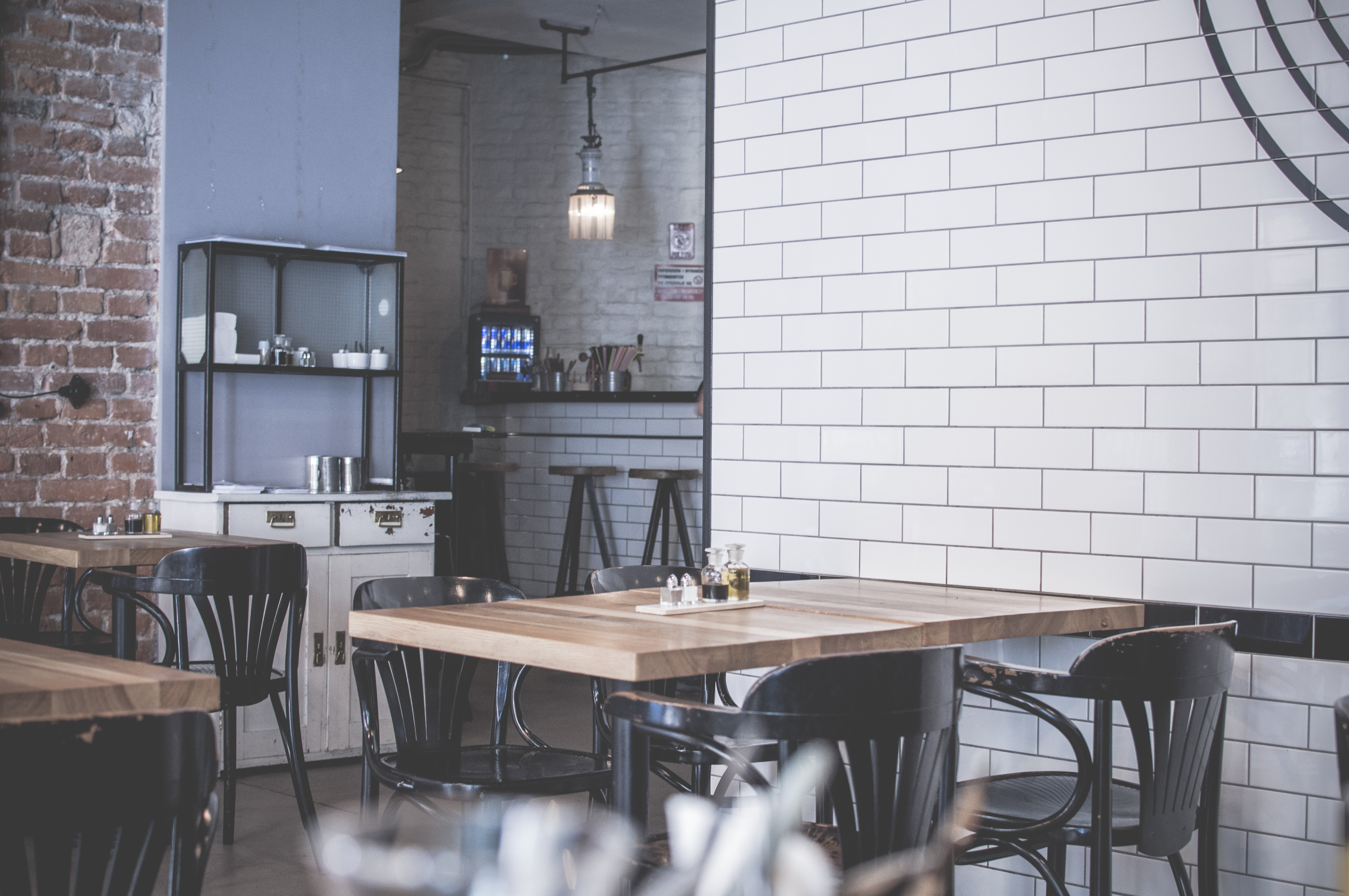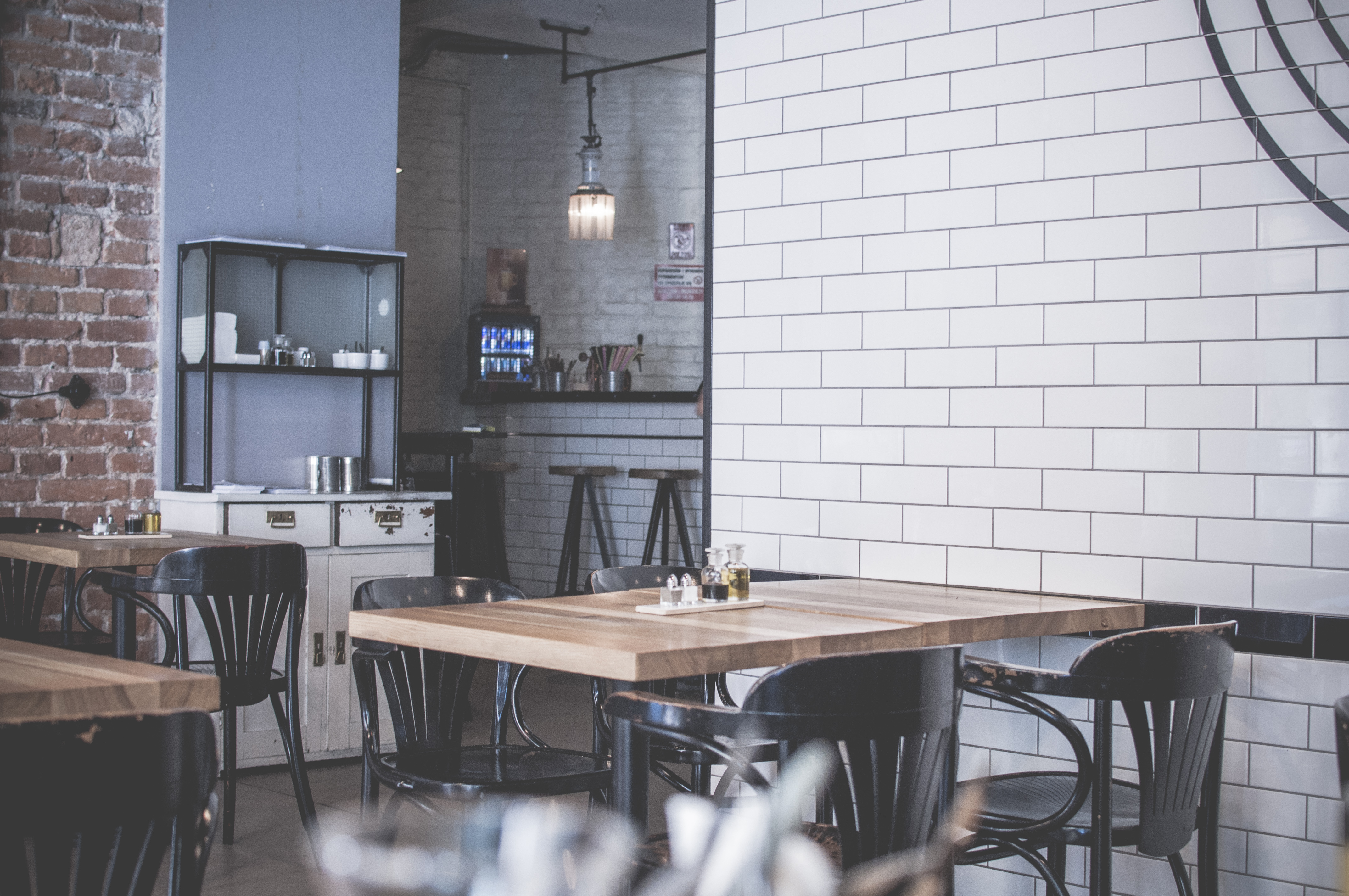 It's been my favourite place for the past 6 months and whenever I'm in Cracow, I go there. Wonderful breakfast and lunches. Great service. There's one girl you practically become friends with over one visit. But the real hit are the drinks. Oh yes! The purple drink served in a spectacular glass, has "a bit of magic" listed in the ingredients and is just divine. The place is enchanting. Top of my list.
This place is a blend of newly opened building of the Library with one of the iconic spots from Old Town. Pauza in Garden is an inspiring and fresh place, where you can drink huge lemonades, enjoy art exhibitions or just sit down for few hours of super fast internet. A big YES!
BUNKIER SZTUKI (Plac Szczepański 3A, Kraków)
Centrally located (near Bagatela and all the monuments) coffee place hidden in the shade of a big orangery. Inspiring interior shared with Bunkier Sztuki Modern Art Gallery (view current exhibitions here). You should definitely try the  Rose Tincture. Its scent will stay with you long after you try one.
BOHO (Krowoderska 22, Kraków)
The most beautiful flower patterns among young fashion designers. In contrary to many greyish brands out there, BOHO is full of colours, great for everyday and every location you visit. One of my fashion secrets. You can also buy BOHO online,
https://www.facebook.com/pages/BOHO/169558193818

MLECZARNIA (Meiselsa 20, Kraków)
Unique atmosphere and a beautiful garden. Great to sit down, contemplate, meet with your best friend. Delicious coffees in enormous cups for long hours of sipping.

PIEKARNIA MOJEGO TATY
Ever wanted to buy a warm loaf of bread at 1AM. This is your place. Small bakery using only natural ingredients, where you can see the bakers working through a small door next to the cash register. Their recipe is said to be few generation old. Taste for yourselves.
Piekarnia Mojego Taty
Adres: Meiselsa 6 Kraków i więcej na stronie
Godziny: dni powszednie 6:00 – 2:00 w nocy, a w niedzielę 19:00- 2:00 w nocy
When you are looking for an out-of-this world french restaurant, but very laid back, with cider and wine, head to Zazie Bistro. My private choice for last meal. Seriously, great menu including parisian pâté, veal gratin, creme brulee, onion soup and lavender lemonade all accompanied by friendly service. On Friday and over weekends, it's safe to book a table in advance.
Hotel Forum was left empty and unwanted for years. Just to become one of the most iconic, vibrant and go-to places in the city. Located by the river, overseeing Wawel castle filled with comfy sitting baskets and beach beds. Great for every time of the day. They serve creative drinks and sodas and thin and tasty pizza. Ideal for a casual friends meetings on a sunny afternoon. Next to it you can also find Forum Mody, fashion spot with a wide selection of polish designers.
https://www.facebook.com/forumprzestrzenie
https://www.facebook.com/forumprzestrzenie
https://www.facebook.com/forumprzestrzenie
https://www.facebook.com/forumprzestrzenie
It's not the first World War II museum I have seen, but by far, the most emotional one. Well designed, modern and very memorable. Great place and a story worth hearing first-hand. Definitely a must.
https://www.facebook.com/FabrykaSchindlera
https://www.facebook.com/FabrykaSchindlera
https://www.facebook.com/FabrykaSchindlera
https://www.facebook.com/FabrykaSchindlera
https://www.facebook.com/FabrykaSchindlera
Part of a bistro chain from Warsaw. Very international with great breakfasts. Smaller on the outside but with spacious interiors. Ones that make you drink bubbles before afternoon.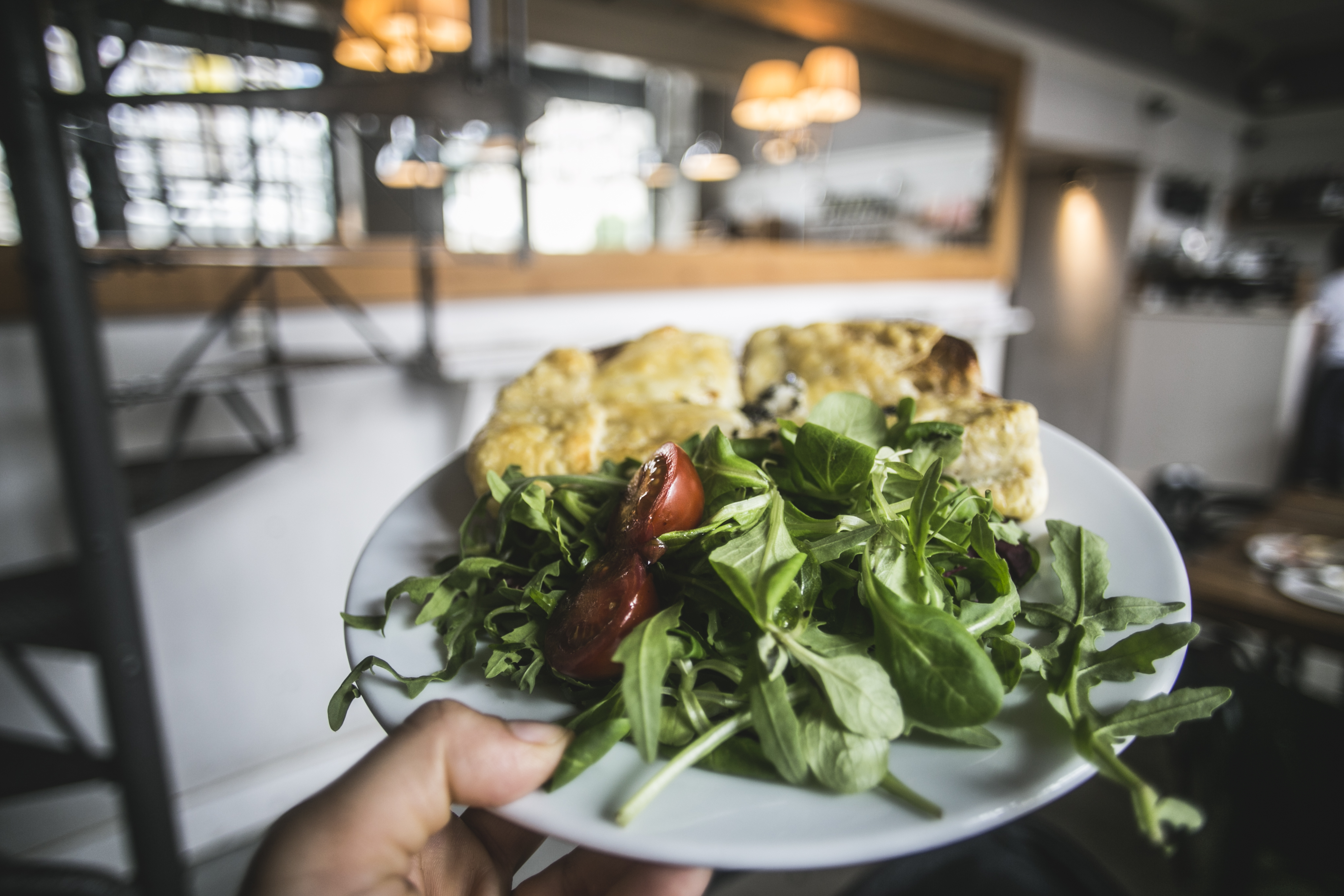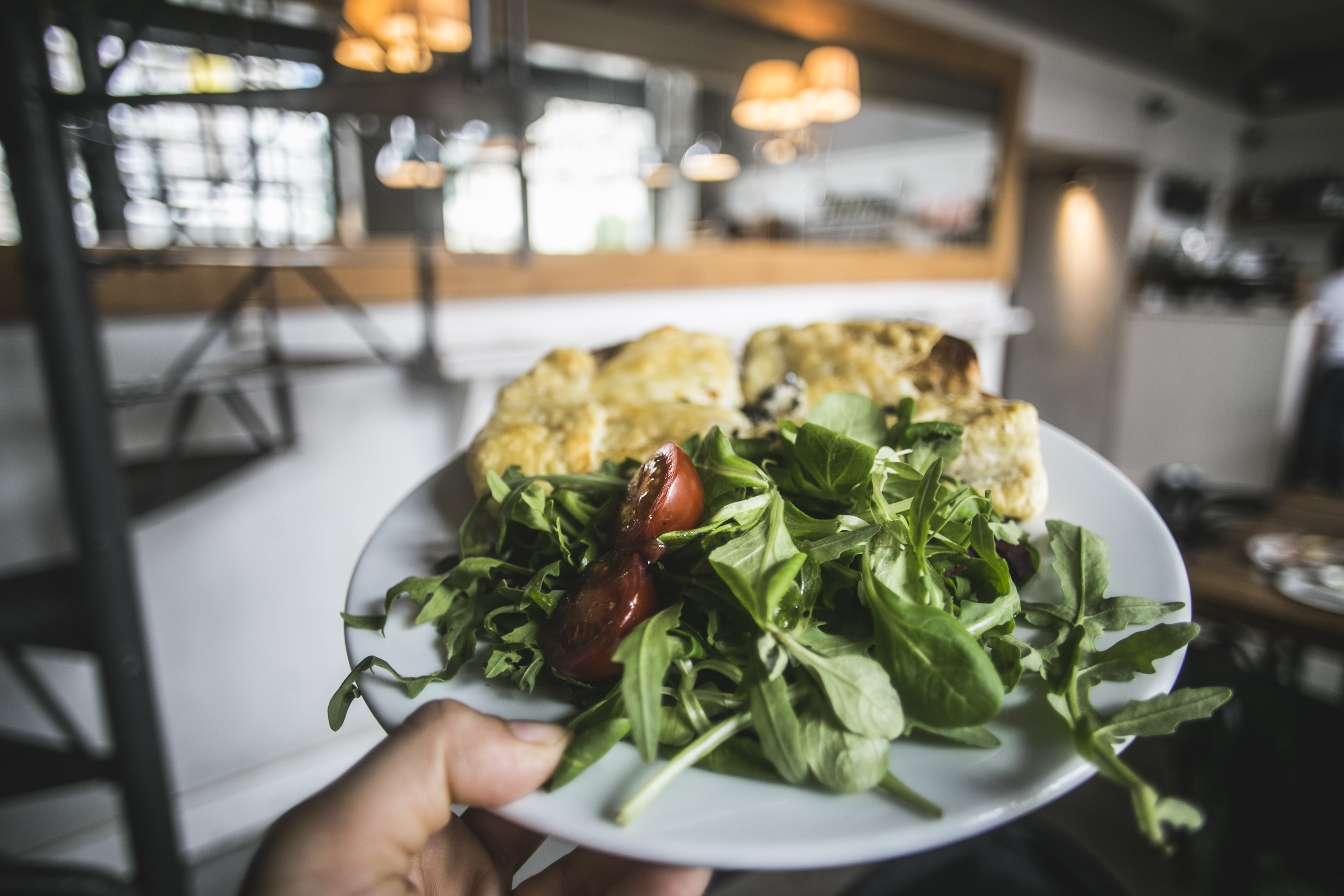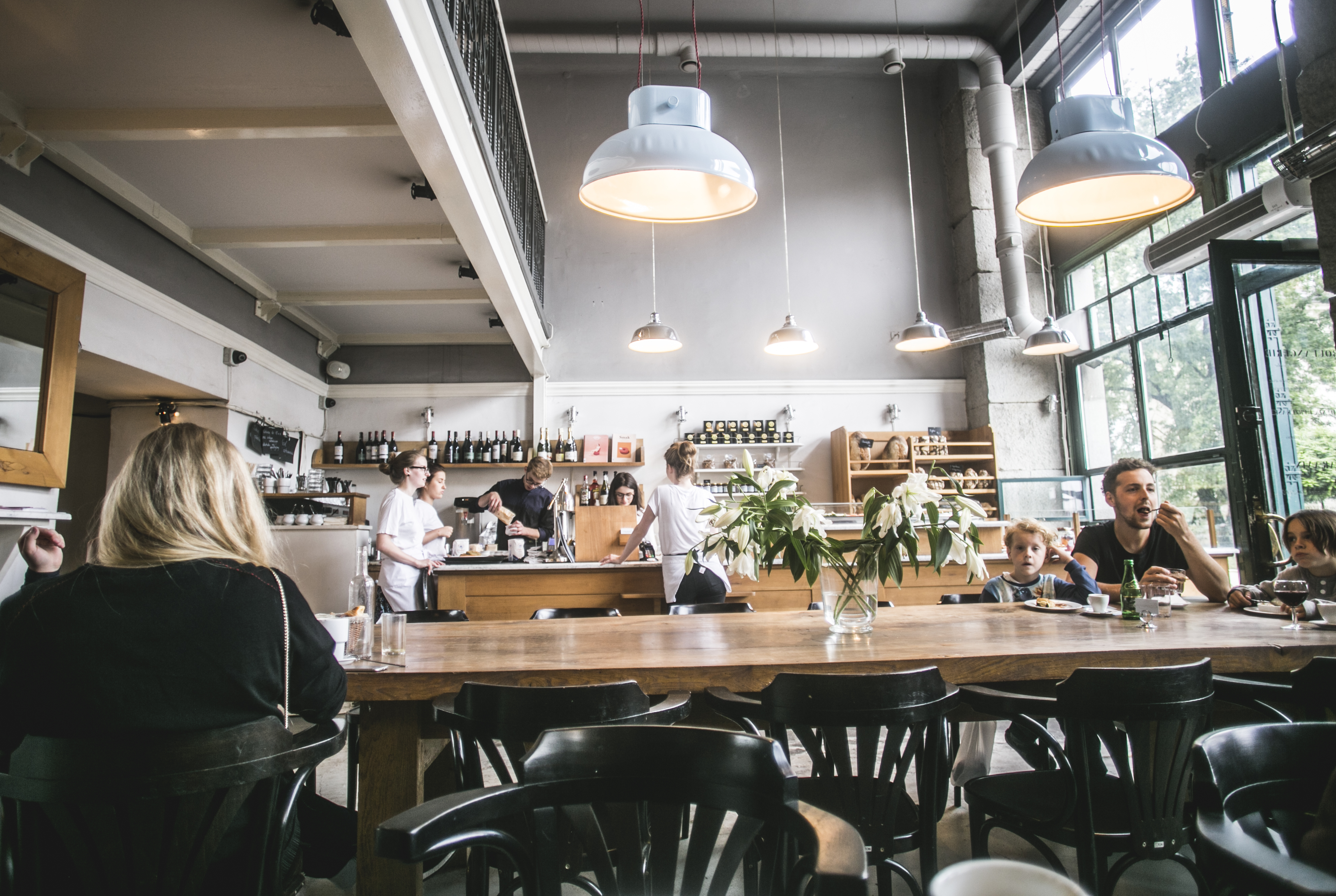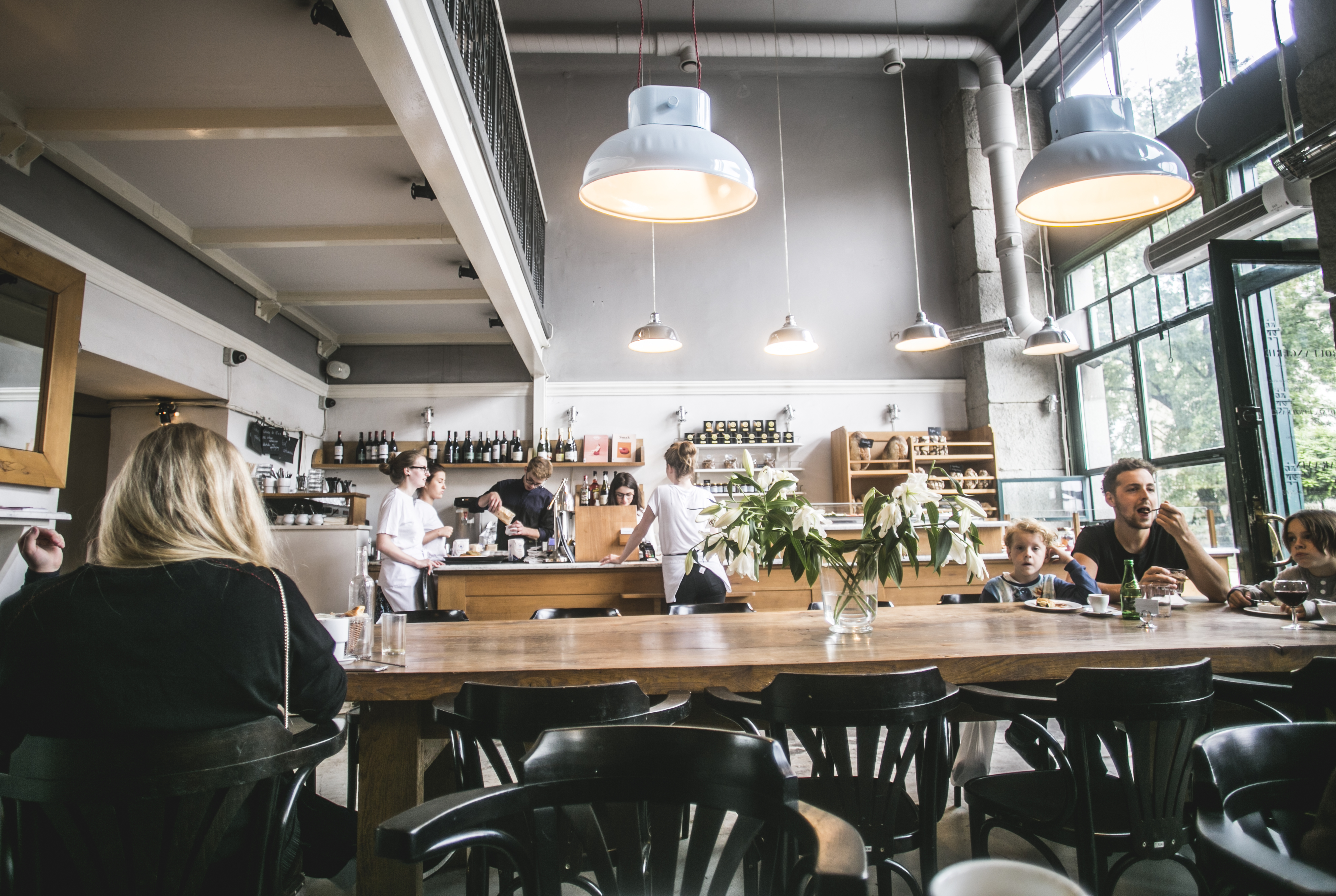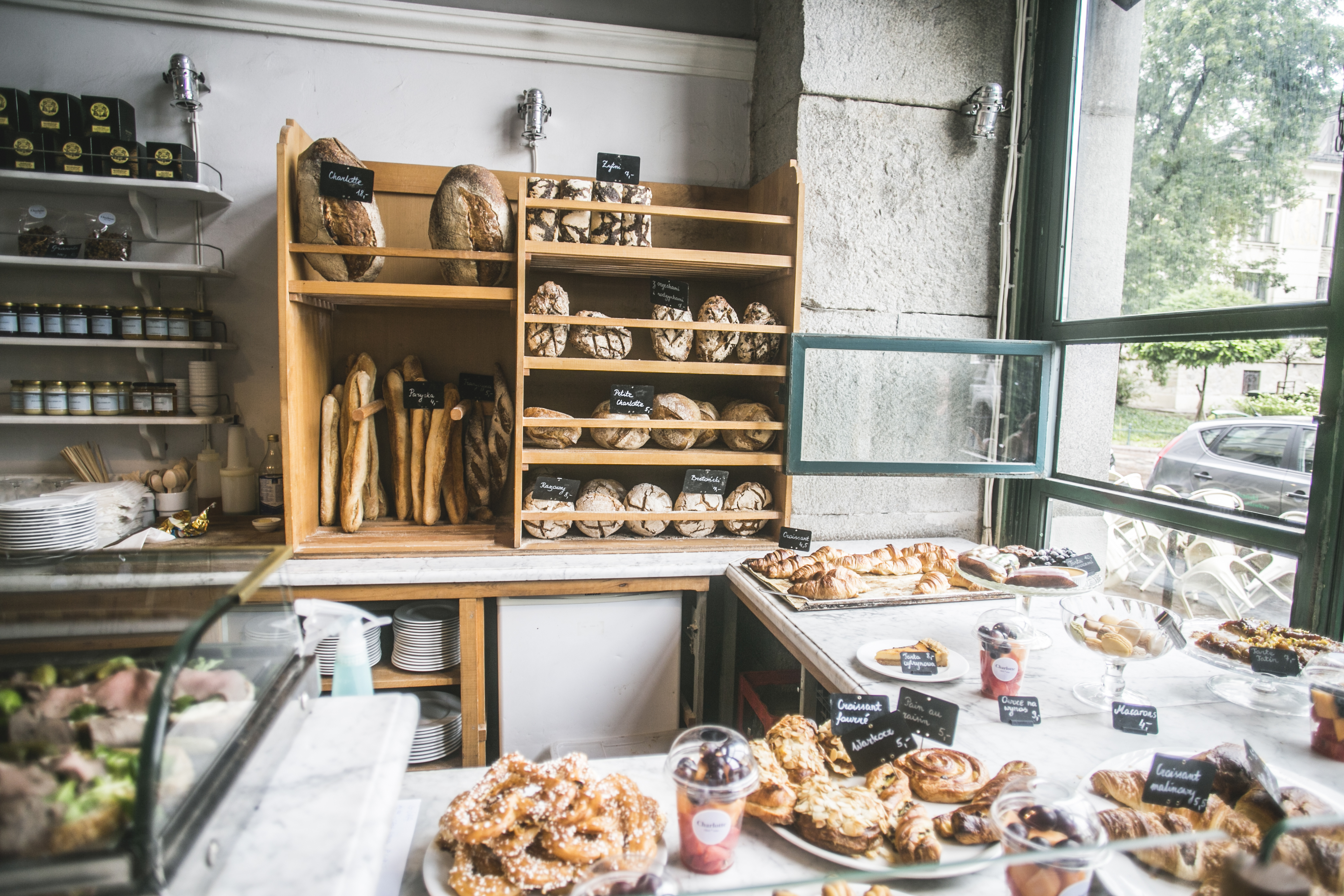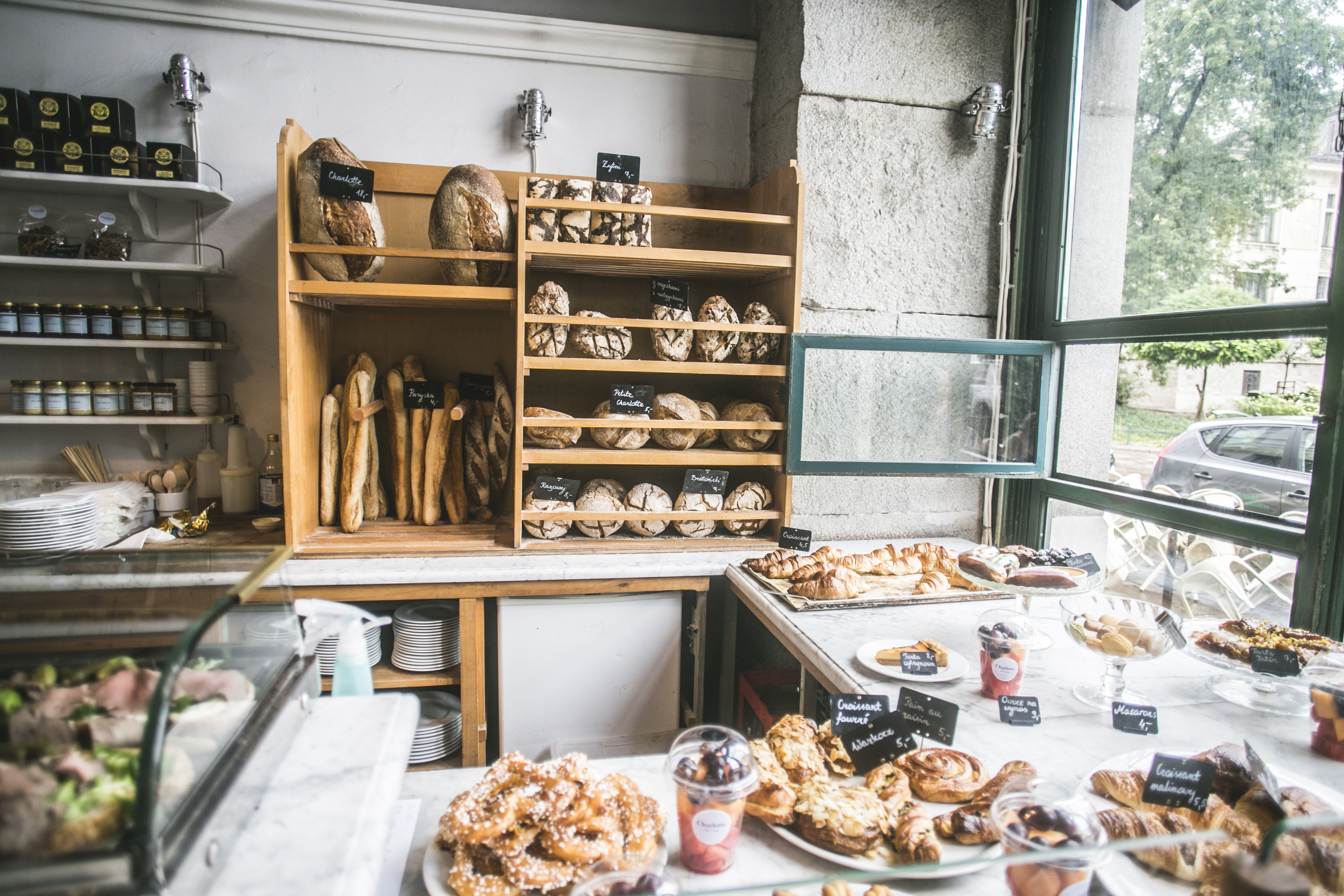 CAFE CAMELOT (Świętego Tomasza 17, Kraków)
Charming place, that keeps getting better over time. Enchanted garden patio and a very cosy interior. Savory menu accompanied by selection of teas, coffees, desserts, wines and liquors. Genuine Krakow spirit.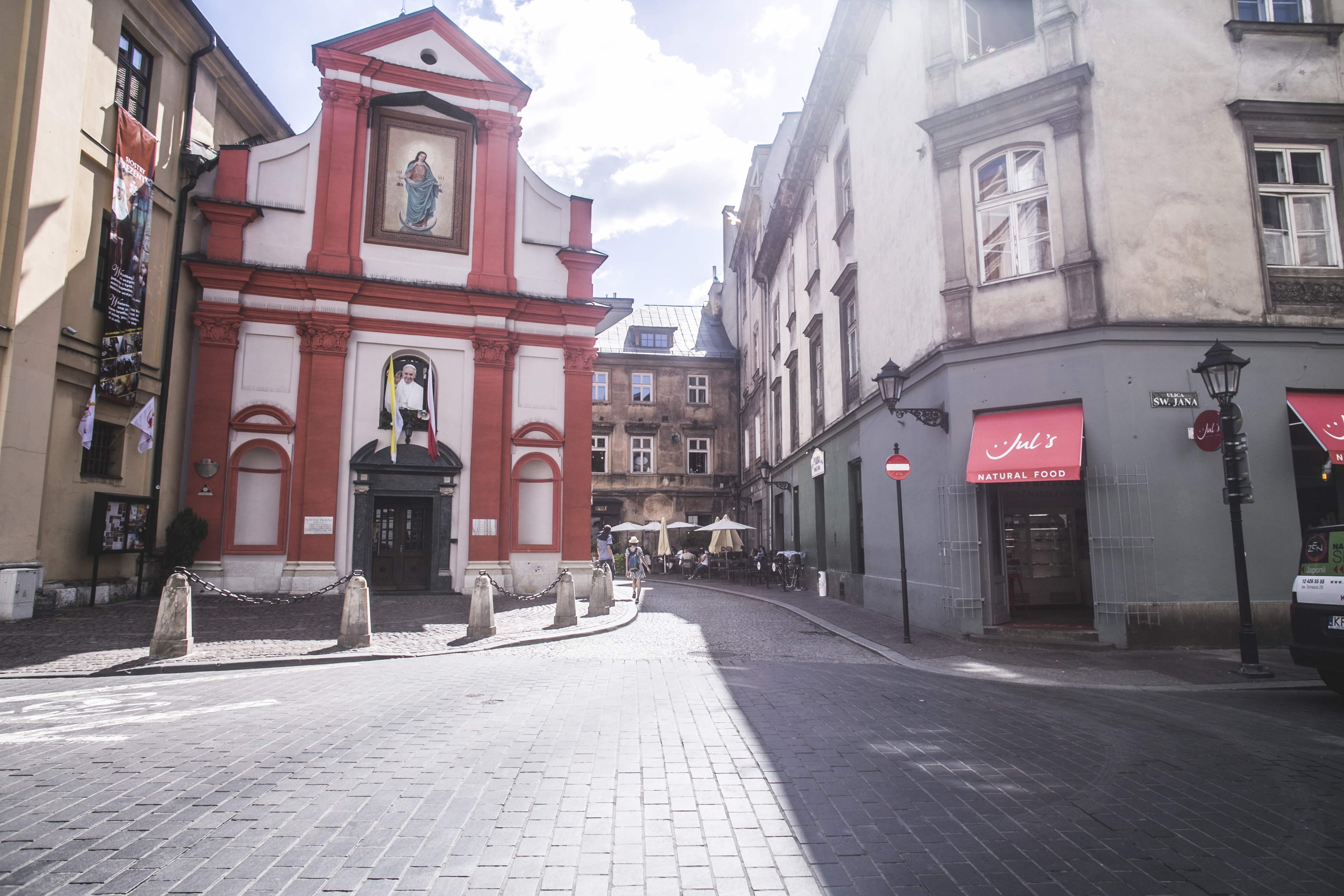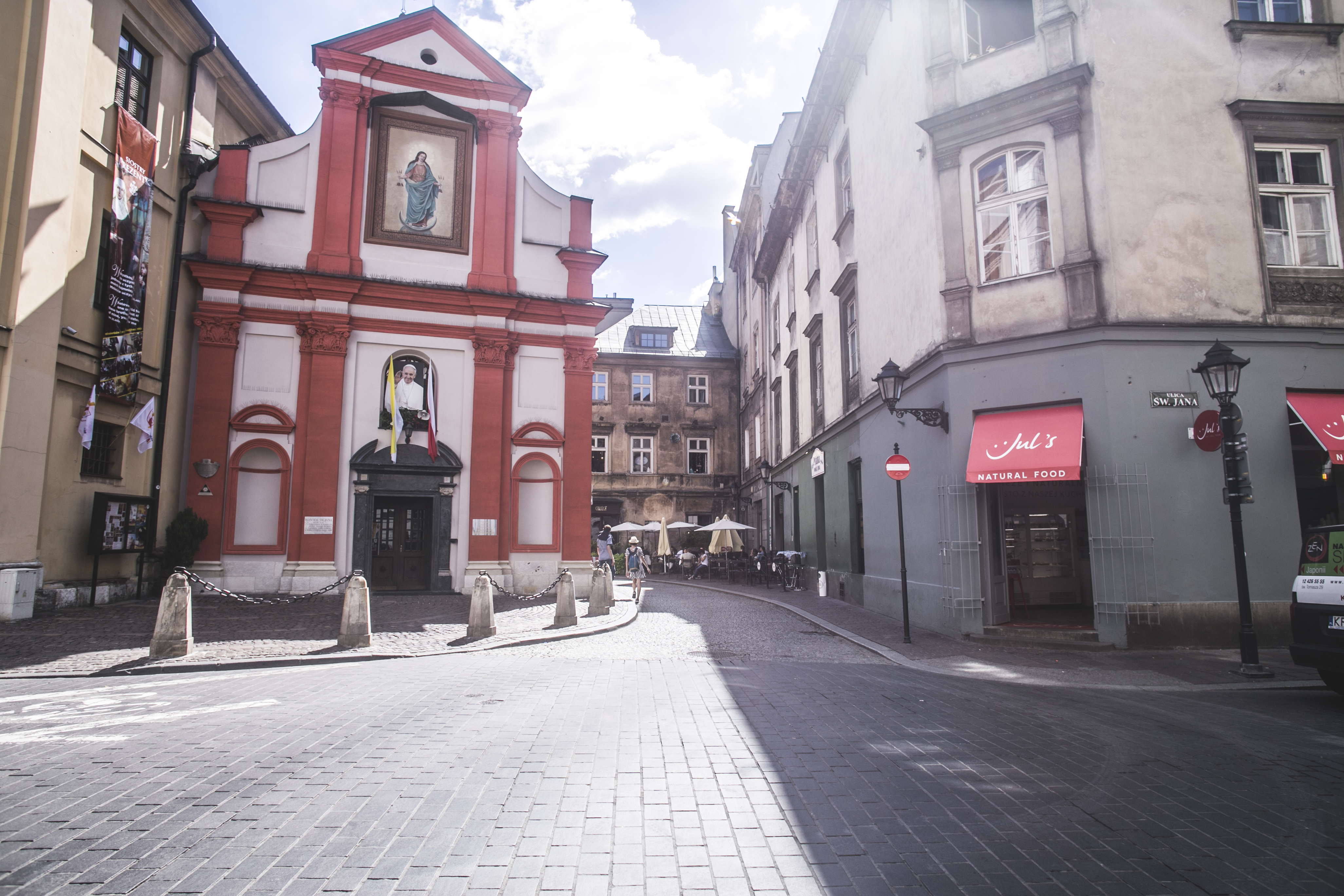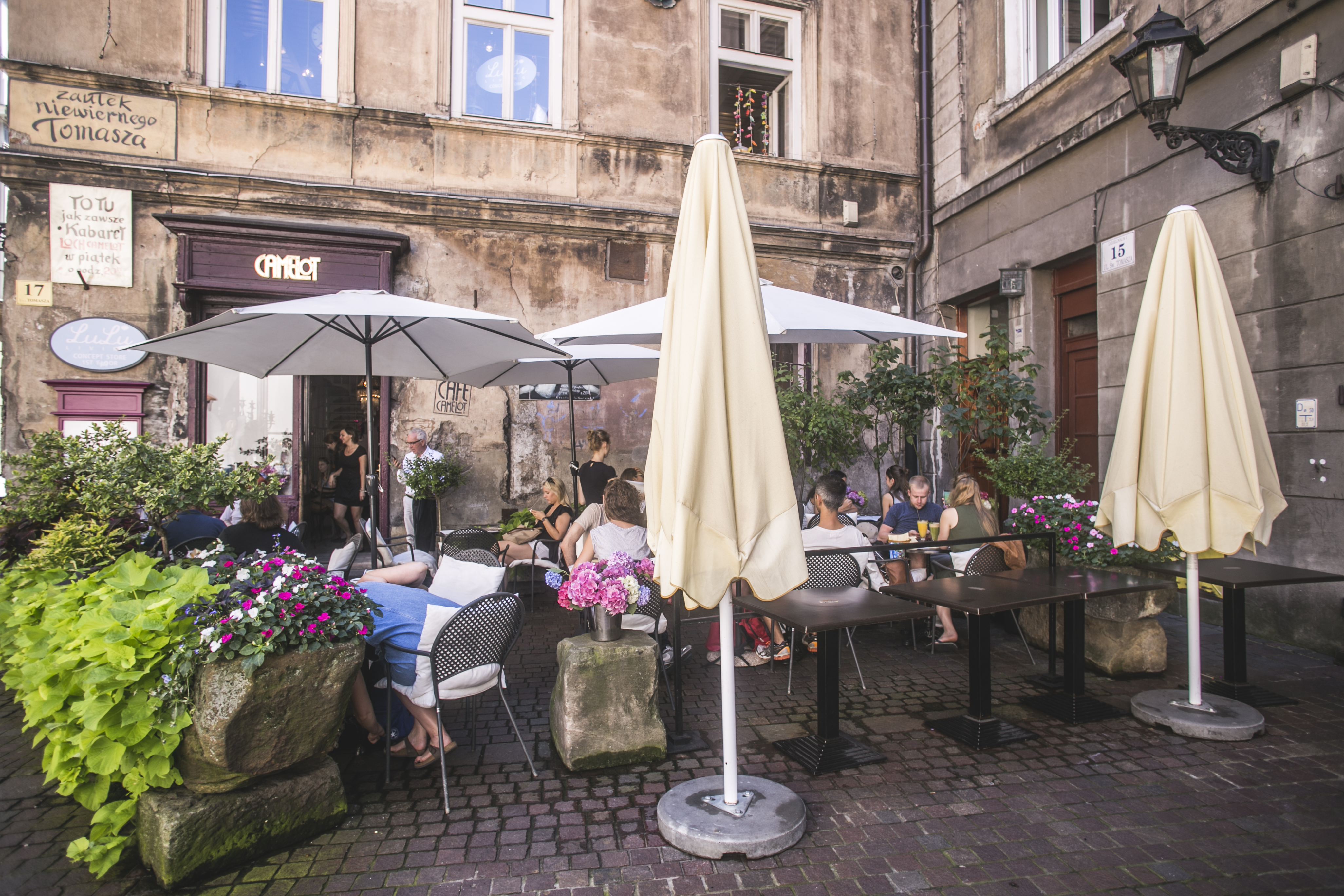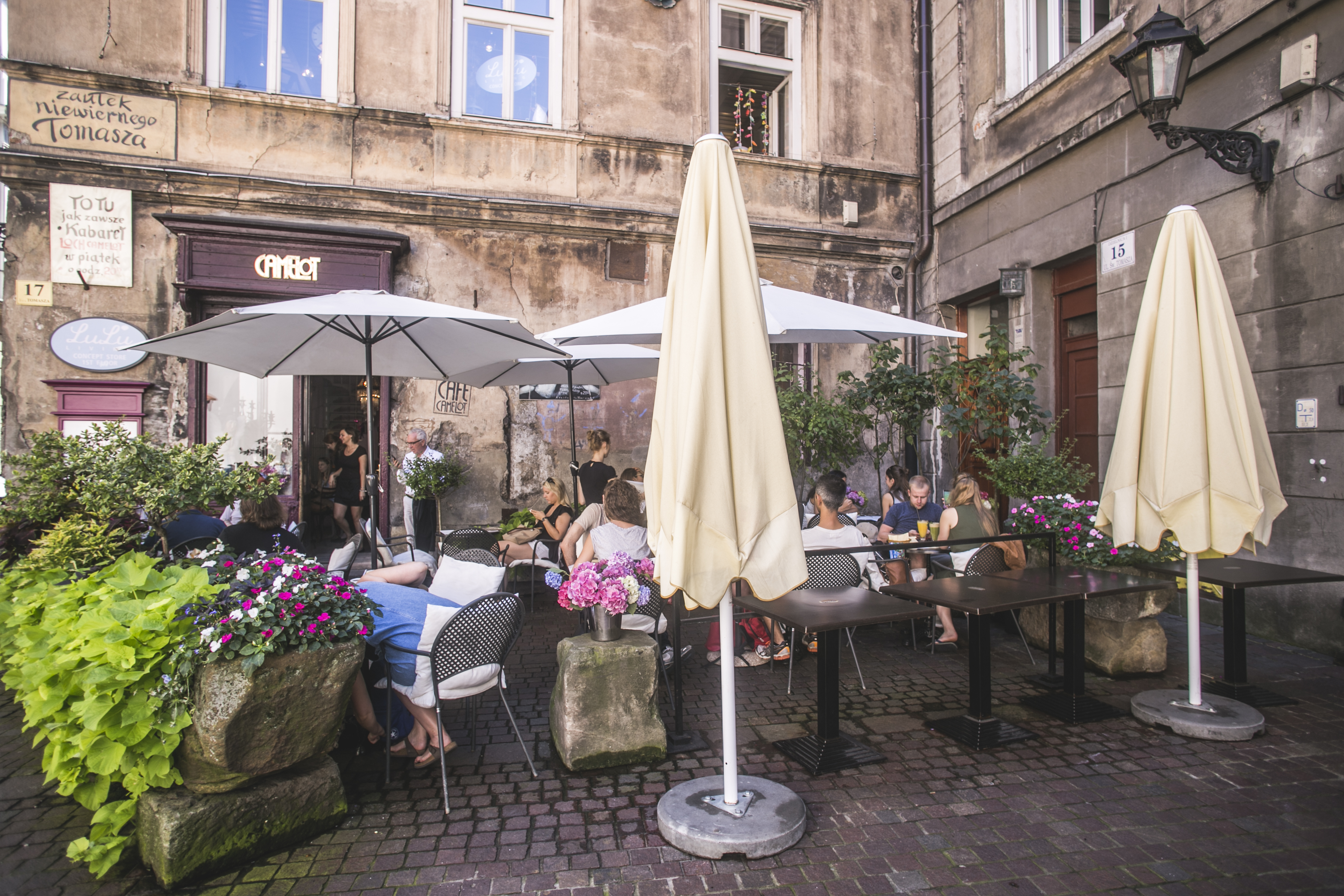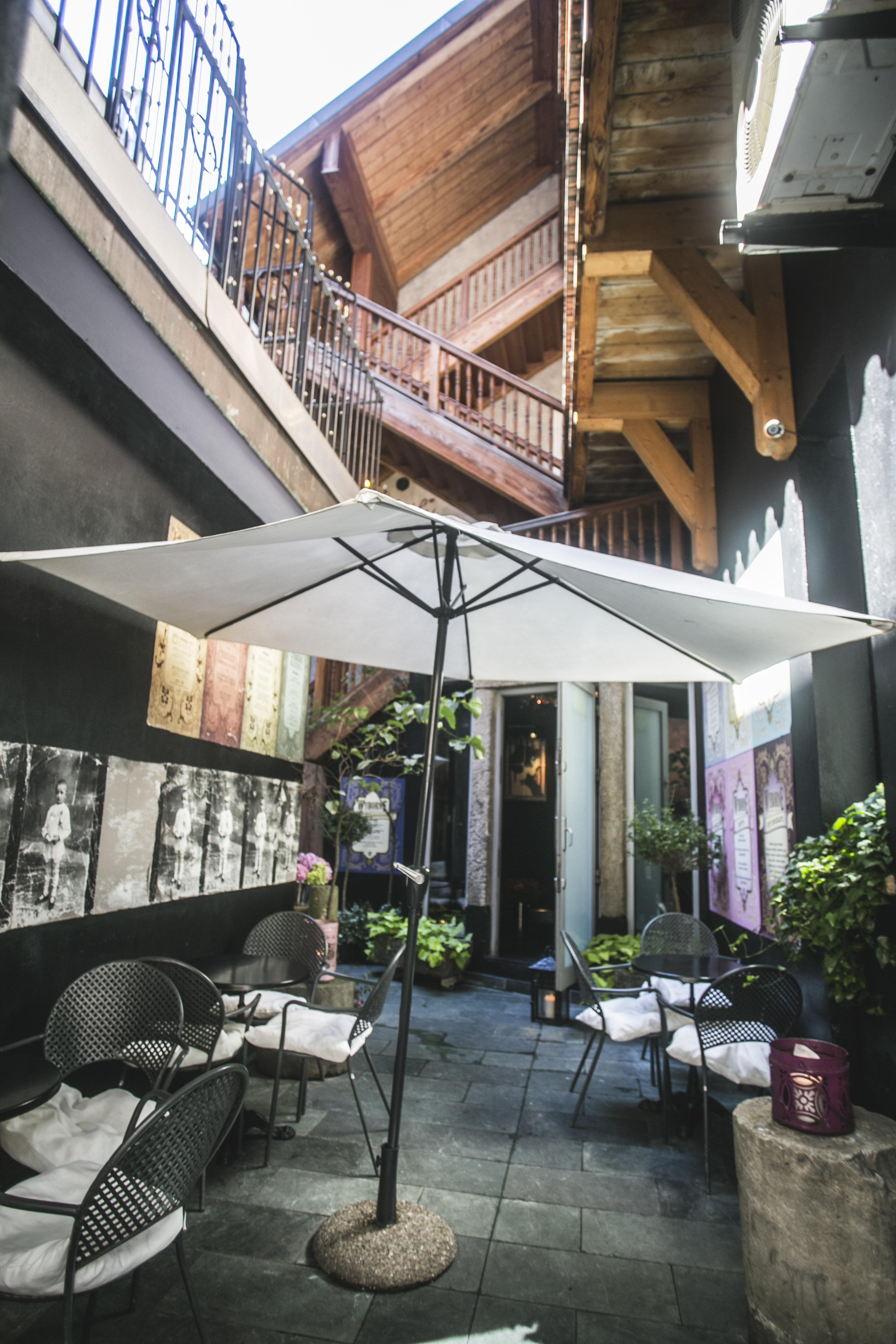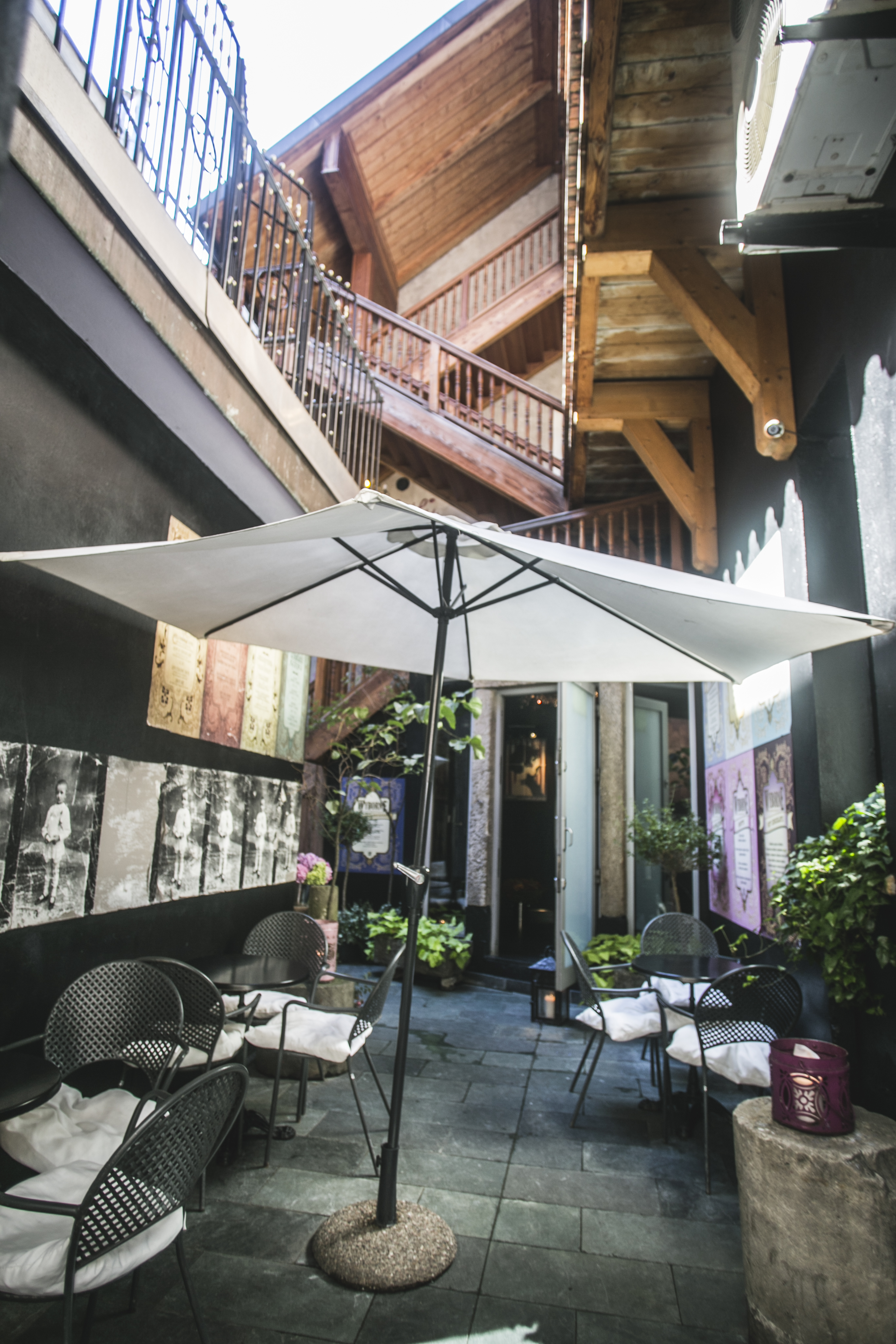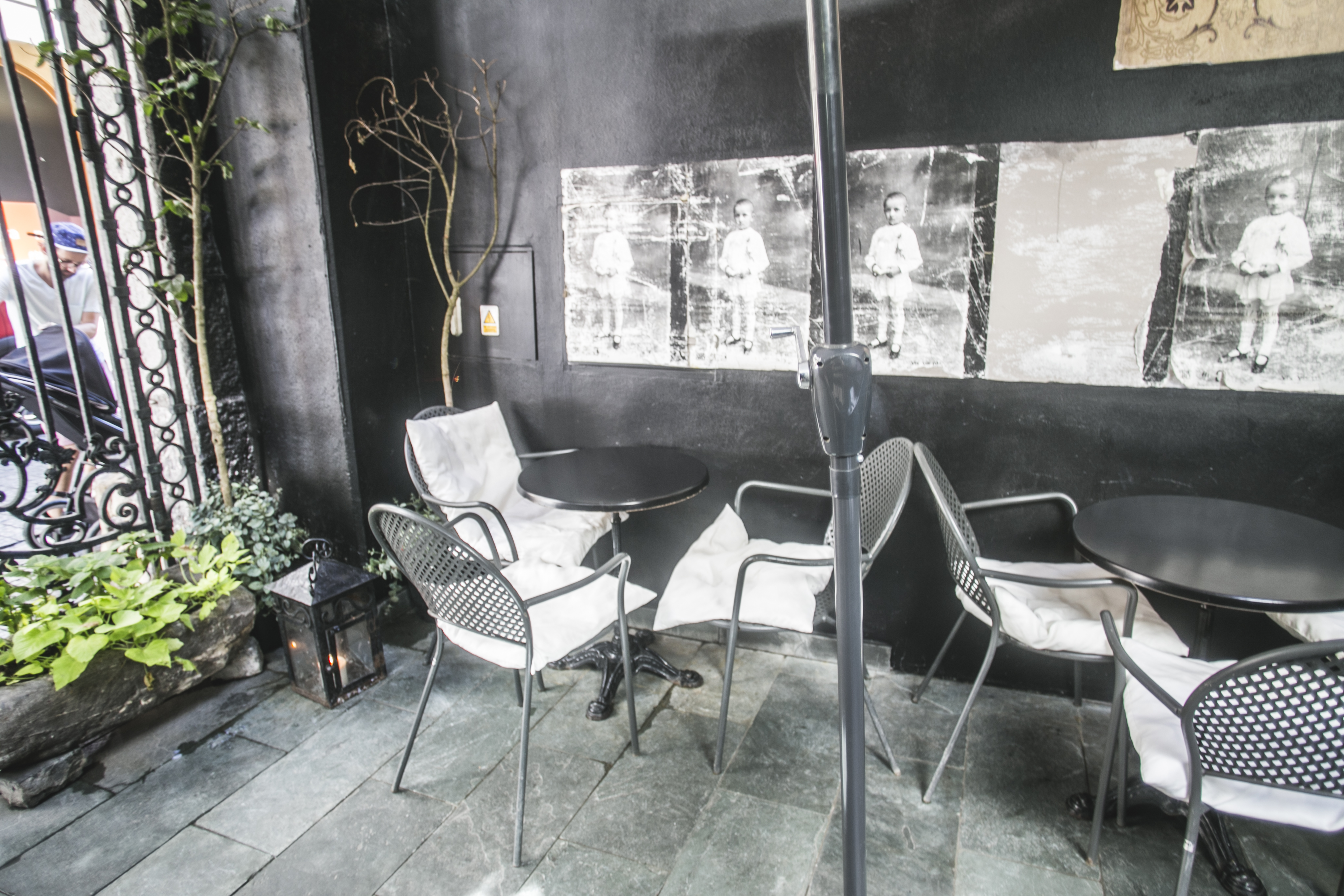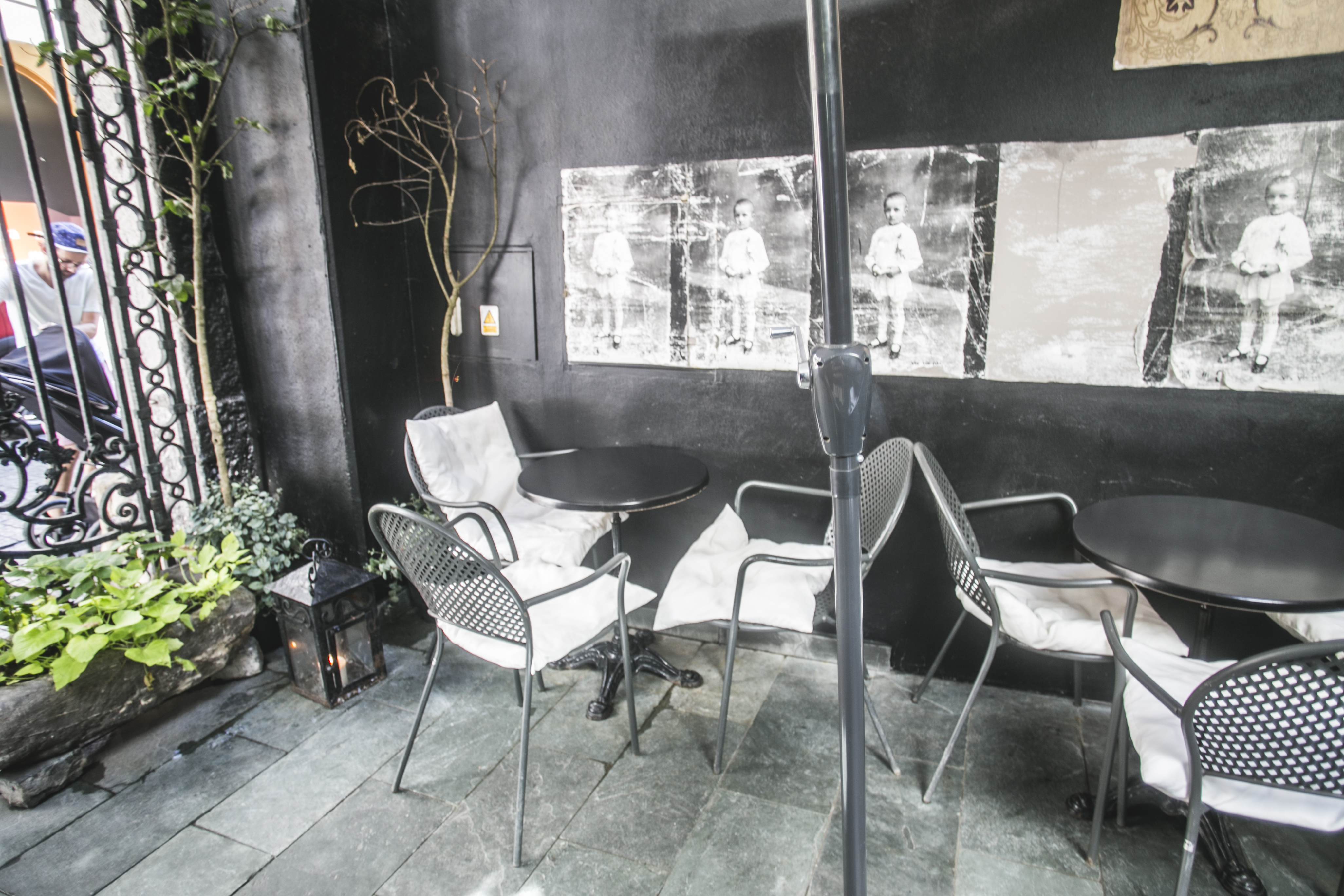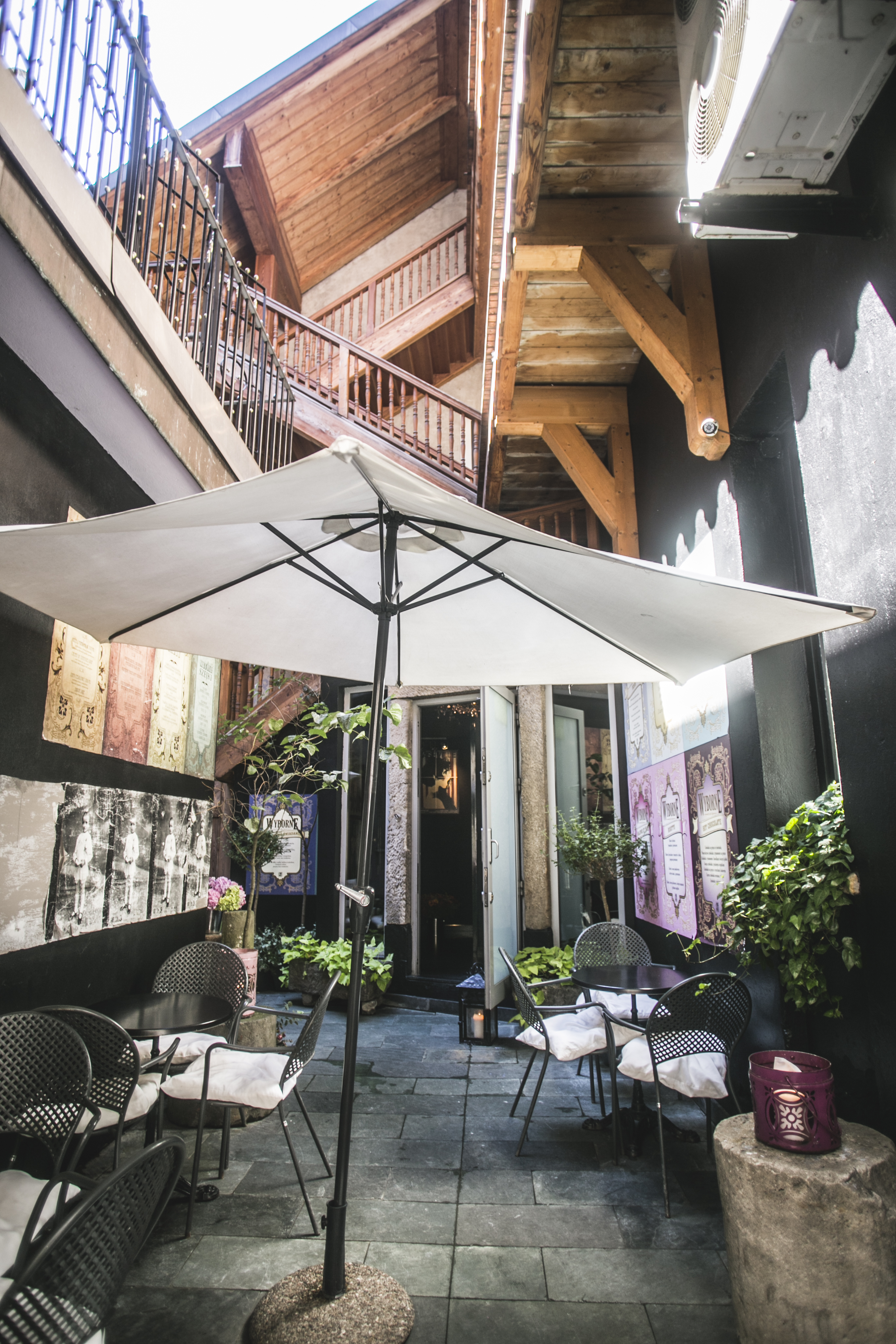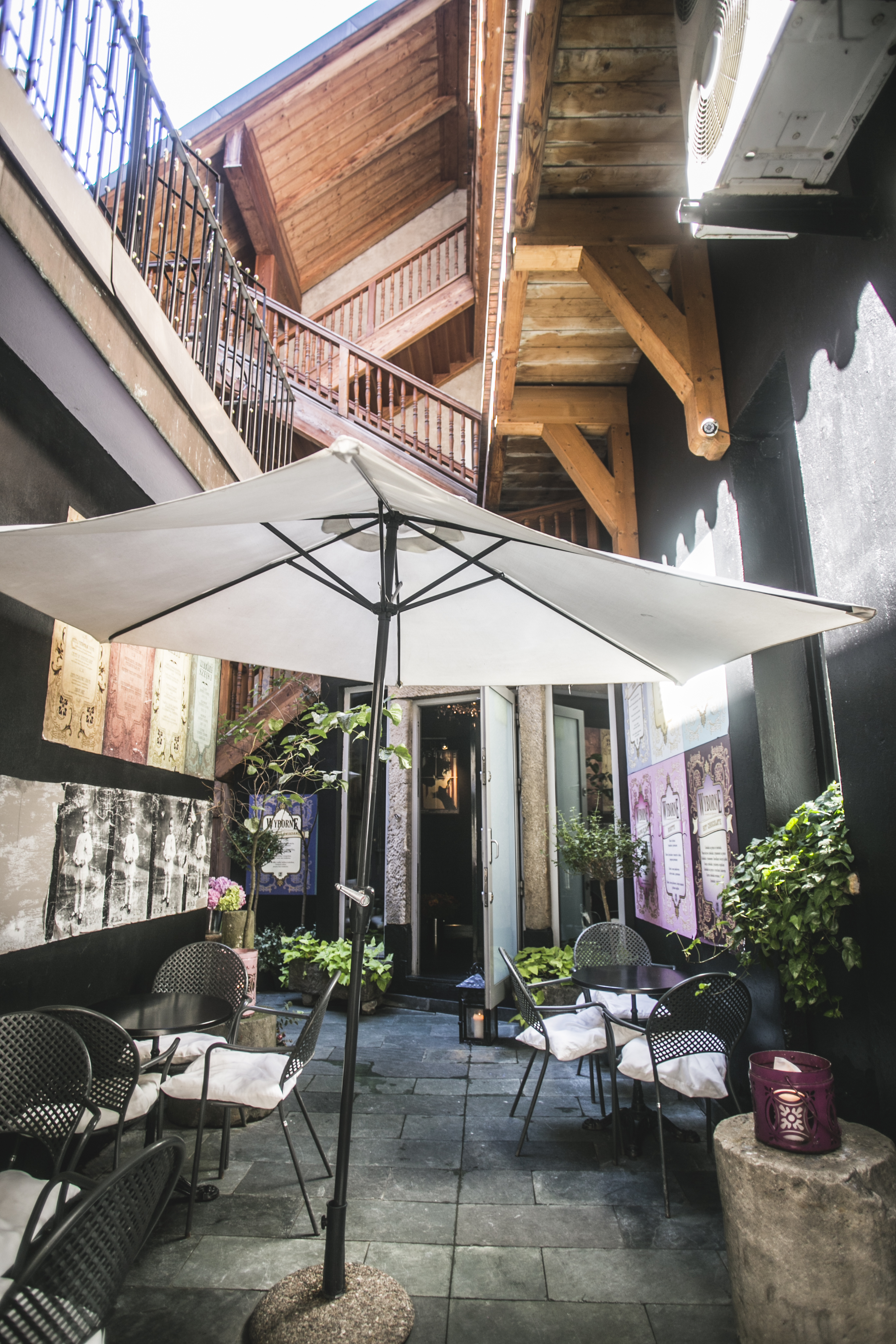 BARKA (Podgórska 16, Kraków)
This is an actual bark. Floating near Jewish district, refurbished, shiny and truly amazing. You can eat, and drink, and have fun looking at Vistula river. There's music and vibe, that can easily transform an evening to an early morning. Something different. Something pleasant.
ED RED (Sławkowska 3, Kraków)
First of all, we love steaks and this place knows how to season them really well. Perfect taste, similar to our memories from Toronto. Each of the steaks can go with a different drink, which the service is happy to assist with. They are very discrete but qualified and helpful. The place is international and stylish but not uptight. One I highly recommend.
There are so many places I like in Cracow, so if you are still hungry here they are:
Ojeju (new cute shop with asian cosmetics)
Ranny Ptaszek (new place for breakfast)
Karakter (really great place with delicious menu)
Nolio (amazing italian kitchen)
Nova Resto Bar (great breakfast)
Moment (great breakfast)
Dynia (great breakfast).