I write a lot about trips and that it is worth travelling. The most beautiful trips are organized and searched for on your own, when we feel as if we were locals in the place, we are visiting. Just for 2 weeks, we are trying to live the life of an Italian town, eat local fruit and vegetables bought at the market or eat fish cooked in the harbor. It's so easy to say: let's go. Well, yes, but the question is: Where? Searching blindly, we may be deeply disappointed with the lack of the atmosphere or a huge number of tourists. Below, I present a few nice destinations to take in Europe (at the seaside or with the access to water). I will try to tell briefly, how to get there easily and if the trip is convenient for a small child (obviously, I'm writing from the point of view of a mother of a 9-month old baby, who don't know what the needs of older children are) and what is so specific about the visited place. Unfortunately, I don't have beautiful pictures from each place listed, but I will try to illustrate their uniqueness the best I can. When we think about accommodation, we choose airbnb.com. In another entry, you will find tips, how to search for beautiful flats on this website.

A trip with a baby 
Since we have Teo, I choose the convenient variants of trips, which involve a moderate flight distance and a convenient access from the airport. I don't want to travel by train, then by bus and finally by taxi with some baggage, a pram and a cot. Although, it is possible for me. In other words, when I stress a place is convenient to travel with a toddler, I consider the following:
– easy and convenient connection to the chosen destination
– moderate climate (you should go in May/October to the places with a terrible heat in the season)
– comfort of the place, for example, a beach or walking areas
I think that you can go everywhere with a baby, especially in Europe. Well, I have one friend, who has taken her 6-month daughter for a month to Thailand and another friend, who has flown to New York with a 4-month baby and with a 6-month baby to Miami. That's why I draw my attention only to transport connections and weather. I know, people will comment: "There are too many stairs" or "The beach is rocky" or "There are no children's chair", but I don't mind. So, my recommendations are not of the kind: "There is an entertainment corner in each cafeteria, a baby-changing room or a nanny, because then, we would have to buy all-inclusive holidays. I recommend places, which are beautiful, no matter if you have a baby or not. Our and our baby's comfort on holidays depends on how we pack our baggage and what flat we choose to live in.


Cinque Terre
I have a great sentiment to these 5 towns and to the whole Liguria too. We've been there on our first holidays with Kuba. I discovered Cinque Terre together with my sister, when she was in Erasmus exchange program. We were travelling by crowded train to La Spezia with some kids sitting on our laps, when suddenly we saw the view of Riomaggiore. Rocks, darkness and there it was: one of the most beautiful views in my life. Since that moment, I've visited Cinque Terre regularly and I have always enjoyed its landscape. I checked the prices a few days ago and I noticed this region became very expensive, however, I think it's still worth going. If you like rocky and wild beaches, you should find accommodation in Riomaggiore, but if you are looking for a gentle coast choose Vernazza and Monterosso al Mare. If not Cinque Terre, but still Liguria then you should check Lerici.
HOW TO GET THERE?
You can go to Pisa or Bergamo by plane and then take the train to La Spezia and then to Cinque Terre. You won't enter the towns by car, because of the entry ban.
FOR WHOM?
Due to the access, it is not a good destination for a travel with little children, but it would be perfect for a couple!
Manarola
Riomaggiore
Lerici
Lago di Garda
It is a surprisingly modern "version" of Italy. Our personal favorite was the lake. We even extended our honeymoon to stay in Sirmione for a few days. It's such a fantastic region, because it is close to Poland, has a very pleasant climate in the summer and it isn't still a very touristic place. There is a lot of vineyards, which produce excellent and refreshing wines. Apart from beaches, you will enjoy mountain views and gorgeous towns. I remember the vicinity of the cities, such as Verona or Venice and long promenades along the lake, which encourage running, walking or cycling. The best towns for accommodation are: Limone, Salo, Sirmione, Peschiera del Garda, Riva del Garda, Bardolino, Malcesine. At airbnb.com, near these towns, you will easily find finely finished houses with a lake or mountain view, a swimming pool and a garden. My big article about every city on Lago di Garda is here.
HOW TO GET THERE?
If you are not afraid of travelling by car, then it is the best means of transport over Lago di Garda. You can visit Verona and Venice on your way. It's worth visiting the towns located over Garda. Also, you can get there by plane, flying to Bergamo or Verona and then renting the car or going by train.
FOR WHOM?
It's a great destination for travelling with children, even with small kids, if you choose to travel by car. It's a brilliant option for groups of friends, because you can find big houses to rent over Garda.
Sirmione
Sirmione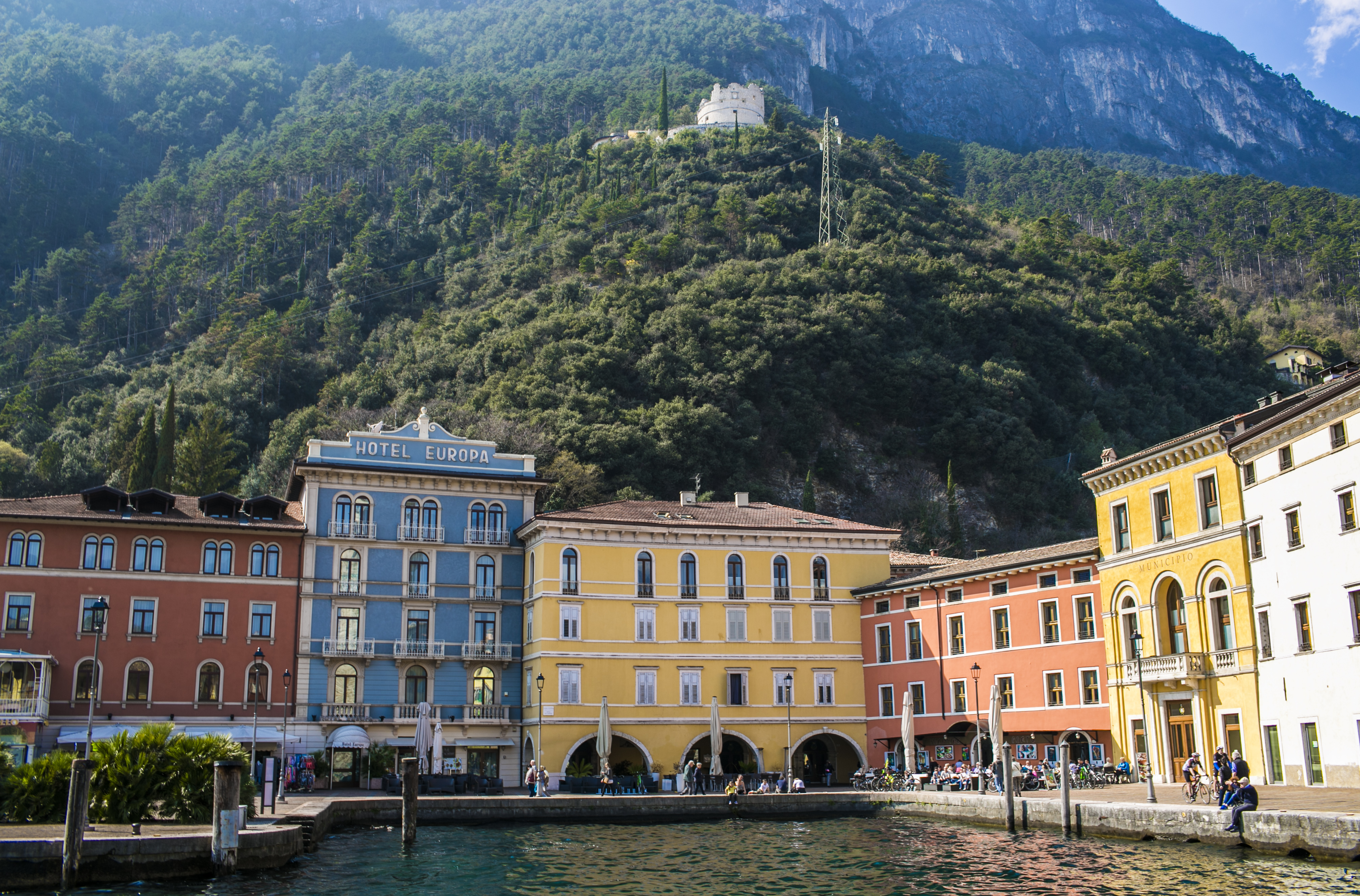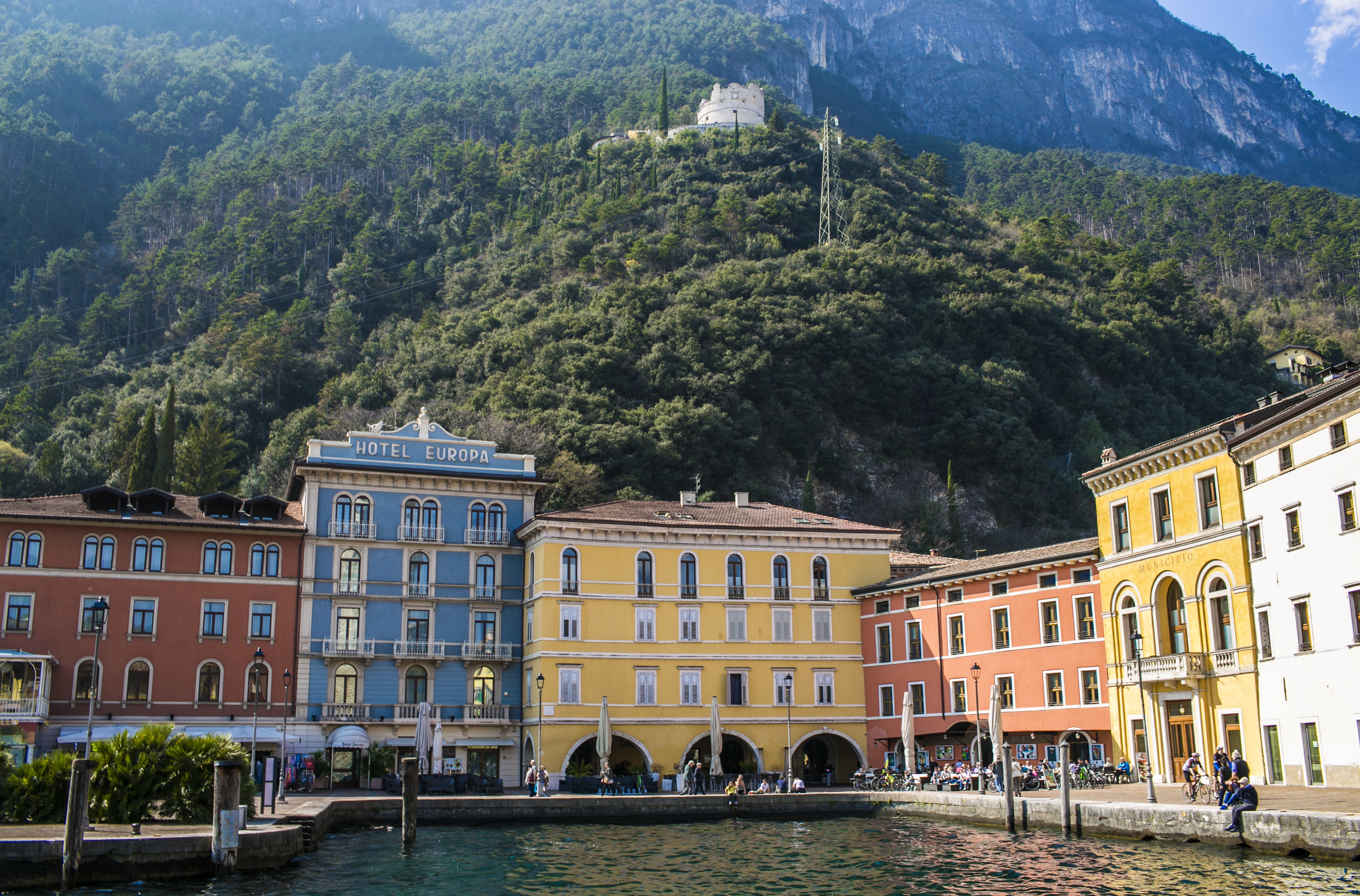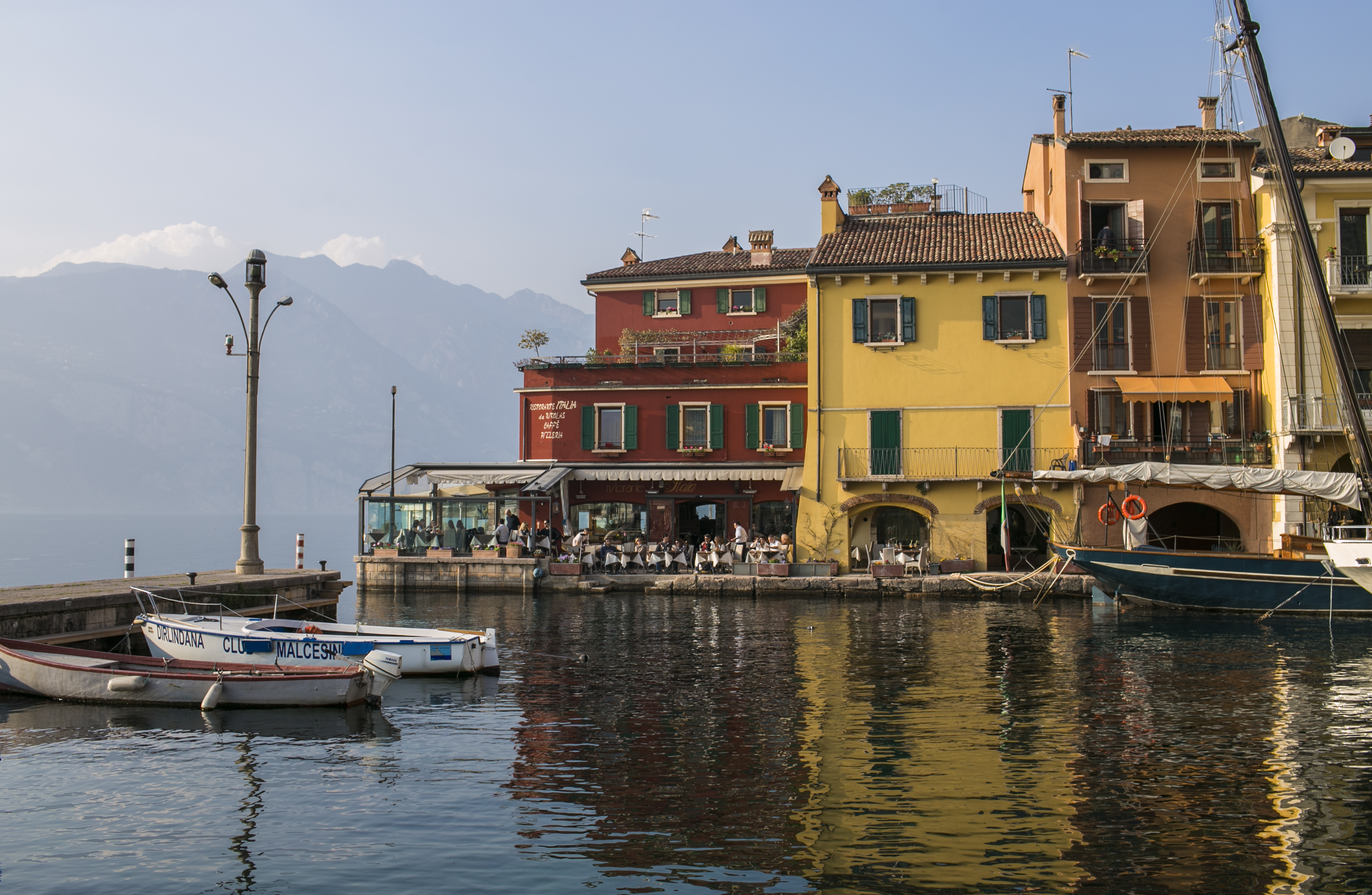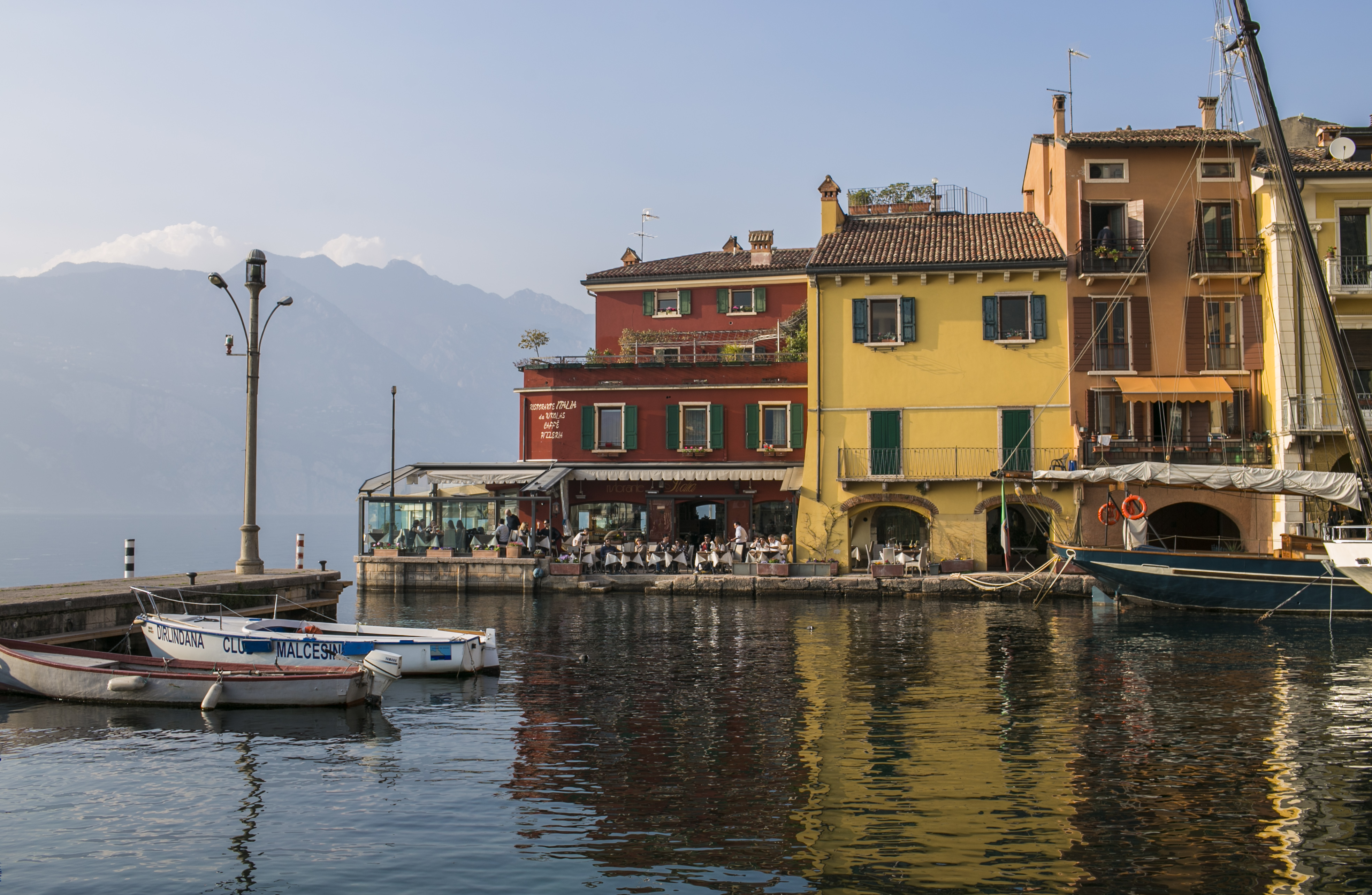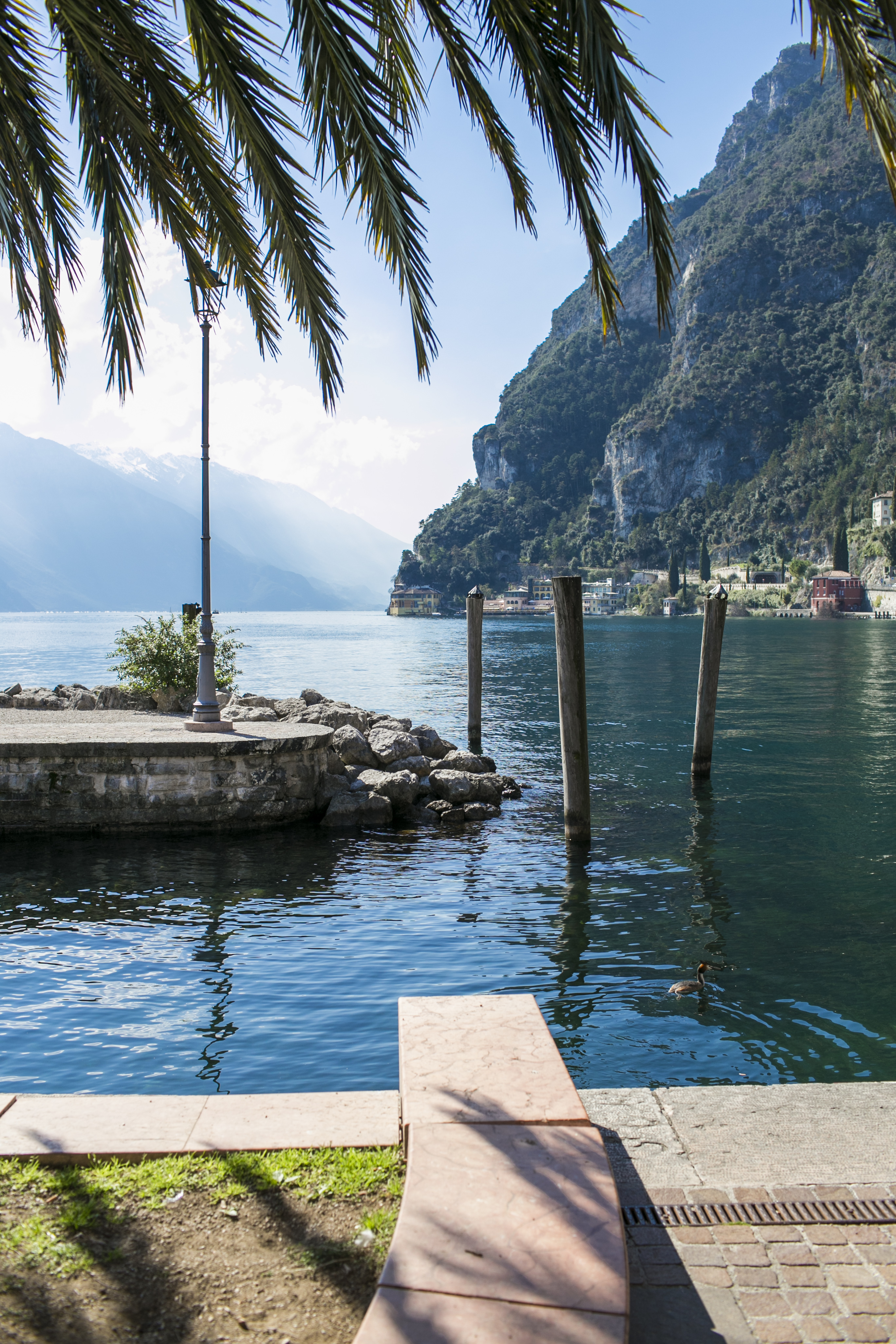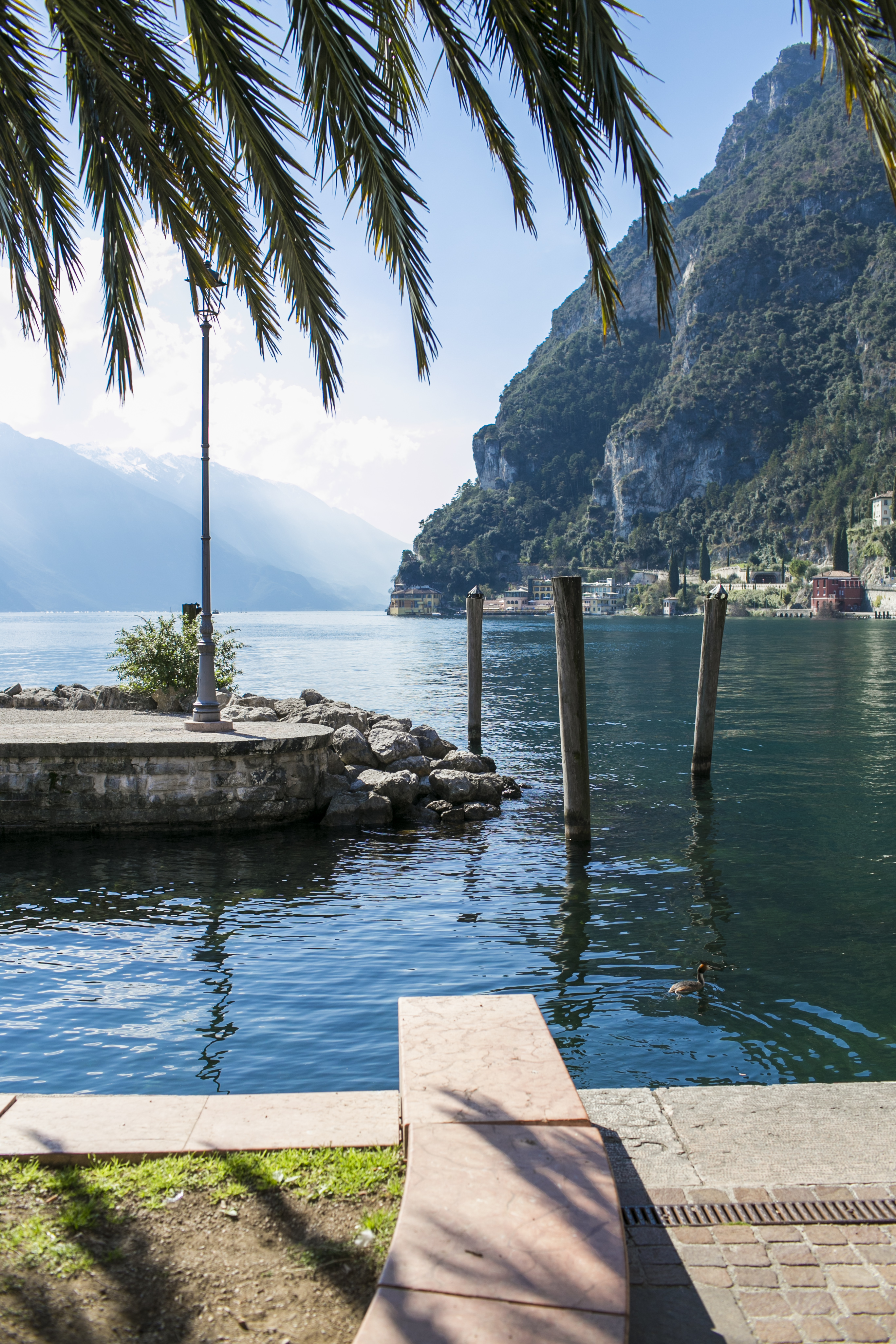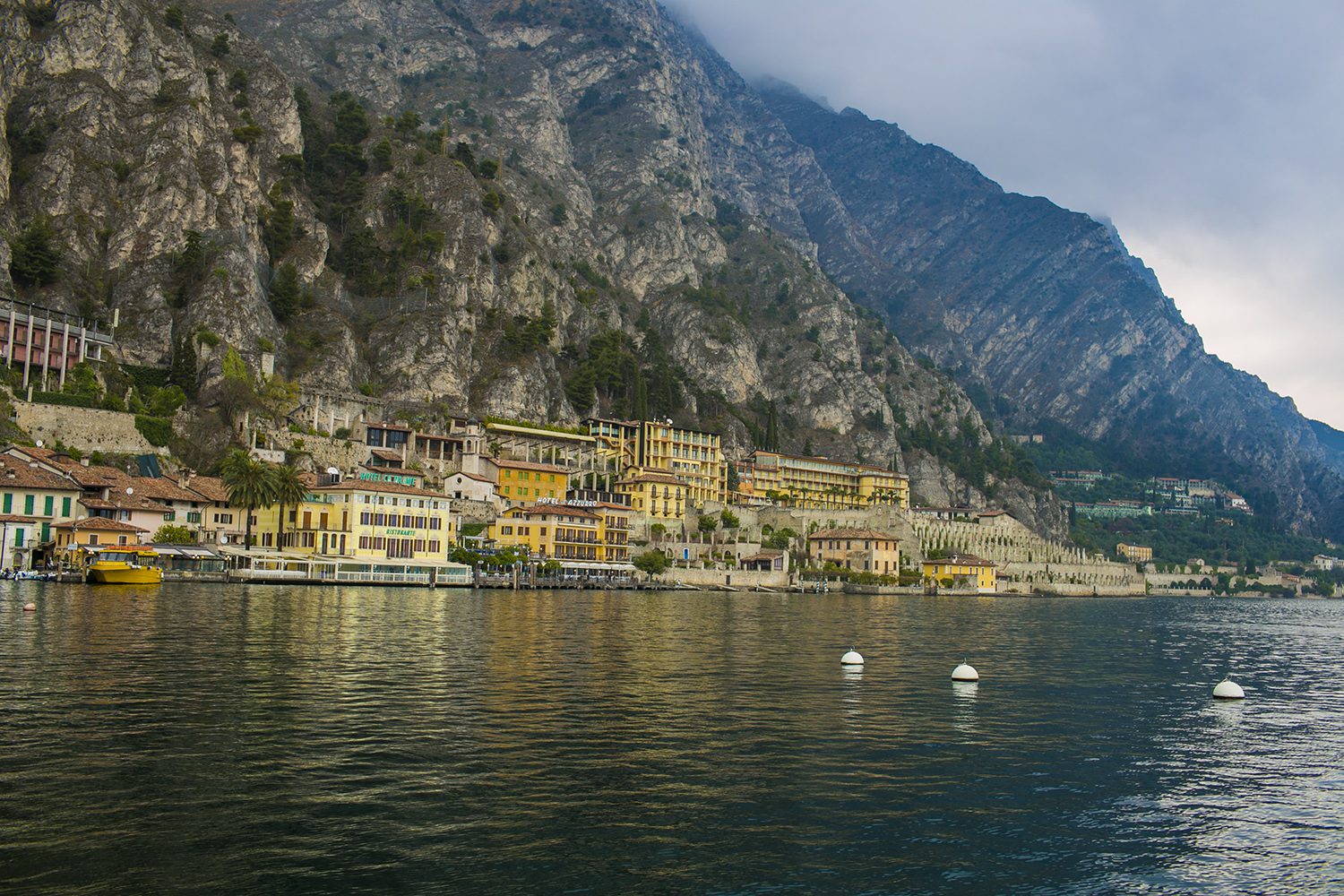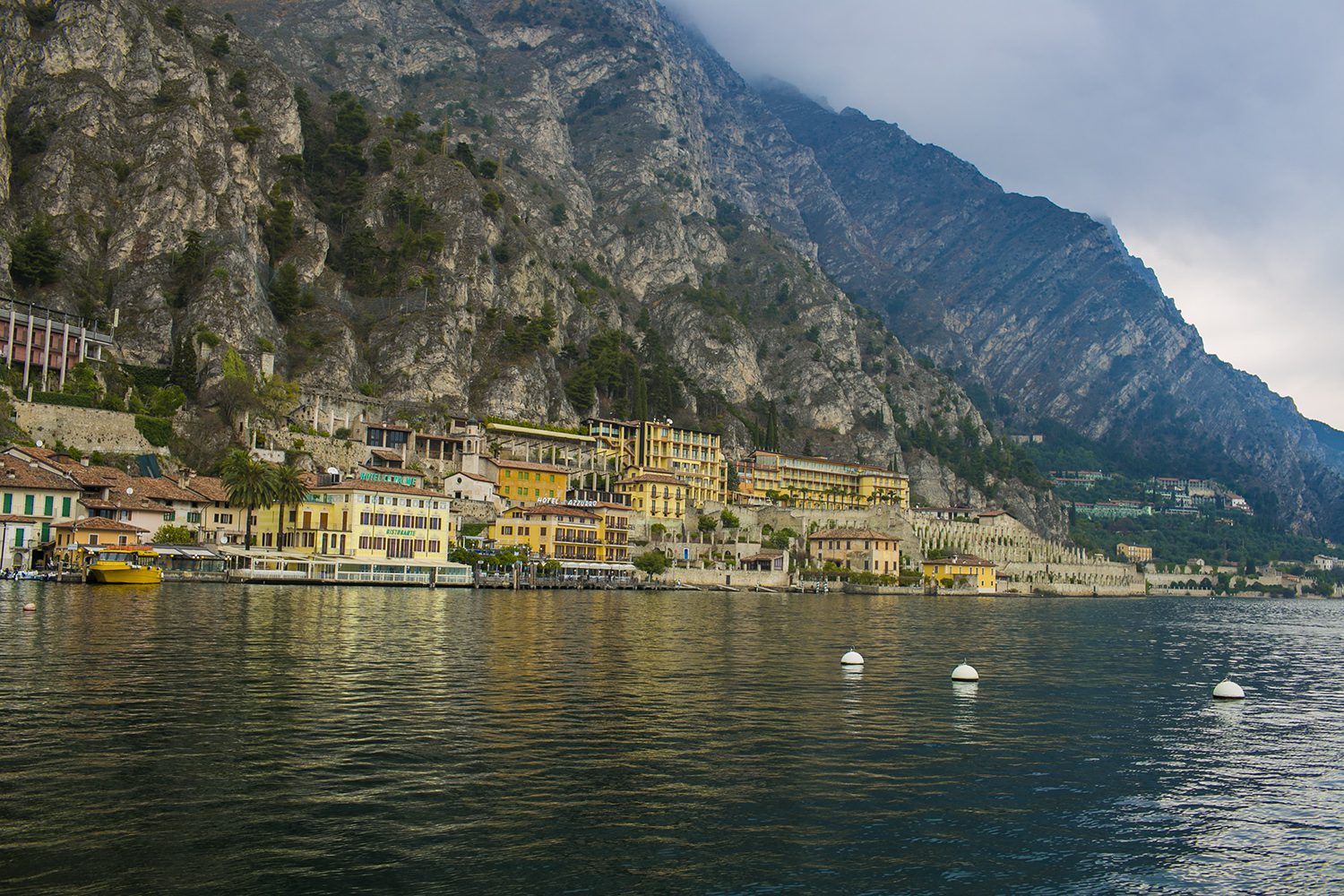 The Amalfi Coast
After Cinque Terre, it has the second most beautiful Italian views. It is a place of numerous advertising campaigns and movies. It has incredible views. You should look for a room with a view, because it's an unforgettable feeling to wake up in the morning and see panoramas like these in the pictures below. The Amalfi Coast has nice, small and sandy beaches. If you go there in May or in June, you will have them just for yourself. The best towns in the region are: Sorrento, Amalfi, Positano, Praiano and Furore.
HOW TO GET THERE?
You can to go to Naples or Rome by plane. The Amalfi Coast is in the South of Italy, so it would be quite far to go there by car. Then, you either rent a car, because you can enter each town or you go by train to Sorrento or Salerno and then you take a bus to the chosen town.
FOR WHOM?
I recommend these lovely and beautiful towns to everyone. But depending on how big your baggage is, you should choose a transport that suits you best..
Sicily
It's a wonderful region, because it's warm while the rest of Europe is still wearing jackets. It has beautiful beaches, great views and this little Italian mess, which gives Sicily a lot of charm. Generally, I have a very soft spot for Italy, so I love each town, view or pasta very much. In Sicily, it's worth looking for accommodation in Taormina, Cefalù, Sciacca, Marsala and Favignana.
HOW TO GET THERE?
Go by plane to Trapani or Catania and then rent a car.
FOR WHOM?
It's a great place for everybody. A perfect place for holidays with a child, especially in "untypical" months, such as May/October, because it's still warm. Two of my friends have chosen Sicily for their first trip with a child. It's great for couples and friends too.
Tuscany
It is a great region, but for me a bit overrated. You'll find more about it here. I strongly recommend Chianti and Grosseto. The Region of Chianti is known for the excellent tastings of original Chianti wine with a rooster. You should be prepared for driving by car a lot. The Region of Grosseto is closer to the sea, that's why it is more pleasant in the summer. It's worth looking for accommodation in the whole region, not only in its towns. However, if you want to stay in a town, you should consider Castiglione della Pescaia or Ortobello.
HOW TO GET THERE?
You can go there by car, which is very useful in this region. It might be the only option if you want to go sightseeing or to go on tastings. However, if plane is the only option, then you can go to Pisa or Florence and rent a car or travel by train. The trains in Italy are very comfortable, but they don't go everywhere. Worth keeping in mind when choosing accommodation.
FOR WHOM?
It's a great place for everybody, but especially for multi-generational families or large groups of friends, because it is possible to rent whole houses with a swimming pool.
Castiglione della Pescaia źródło
Castiglione della Pescaia 
źródło
region Chianti
region Chianti


Barcelona
It's an excellent, modern, creative, beautiful city with delicious food and a wonderful beach. In Barcelona, you will find everything you want. It is my personal favorite among holiday destinations, because you can lie on the beach, eat delicious food in cafeterias scattered around the city, shop in very creative shops all day long and have fun till morning. In this city, you will find everything. When it comes to accommodation, my favorites are: La Barceloneta, then Gracia and El Born.
HOW TO GET THERE?
Plane is your best bet. Almost every Polish airline offers flights to Barcelona. Take a taxi or a bus from the airport.
FOR WHOM?
It's an excellent option for a trip with a child. The flight is relatively short and you can easily order a taxi with a child seat or you can take a city bus and after 30 minutes you are in the flat. How convenient! Obviously, Barcelona is excellent for couples and groups of friends.
Costa Brava
Wybrzeże niedaleko Barcelony, słynie z pięknych plaż i klimatycznych miasteczek. Ale tu trzeba uważać na miejscowości popularne wśród biur podróży, bo wtedy betonowe wieżowce na plaży murowane. Dlatego polecam szukać noclegu wśród jednej z pięknych miejscowości, takich jak Sitges (sami wybraliśmy to miejsce, prześliczne miasteczko tylko 27 km od lotniska), Tarragona (piękna plaża i niesamowite ruiny, piękne miejsce), Tossa de Mar (malownicze widoki), L'Escala, Cadaques (ukochane miasto Dalego).
HOW TO GET THERE?
You can get there by plane first to Barcelona and then you can either rent a car (if you plan to explore the area) or if the town is close, you can negotiate with a taxi driver, or you can go by train. The towns at the seaside are very well-communicated.
FOR WHOM?
It's an excellent option for a trip with a child, because the flight is relatively short, then you can easily order a taxi with a child seat or you can catch a train. Great for couples and friends. How relaxing and beautiful these towns are.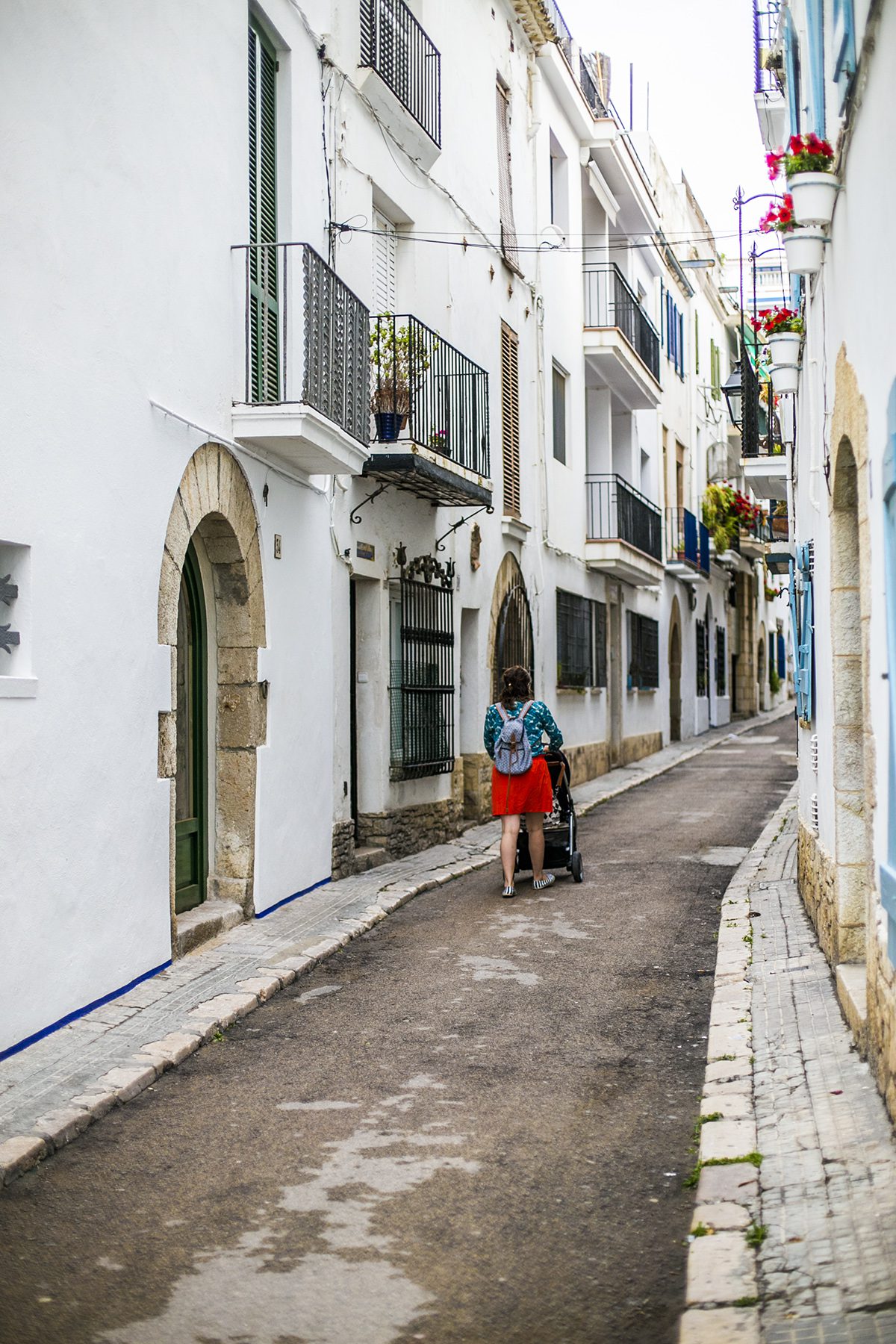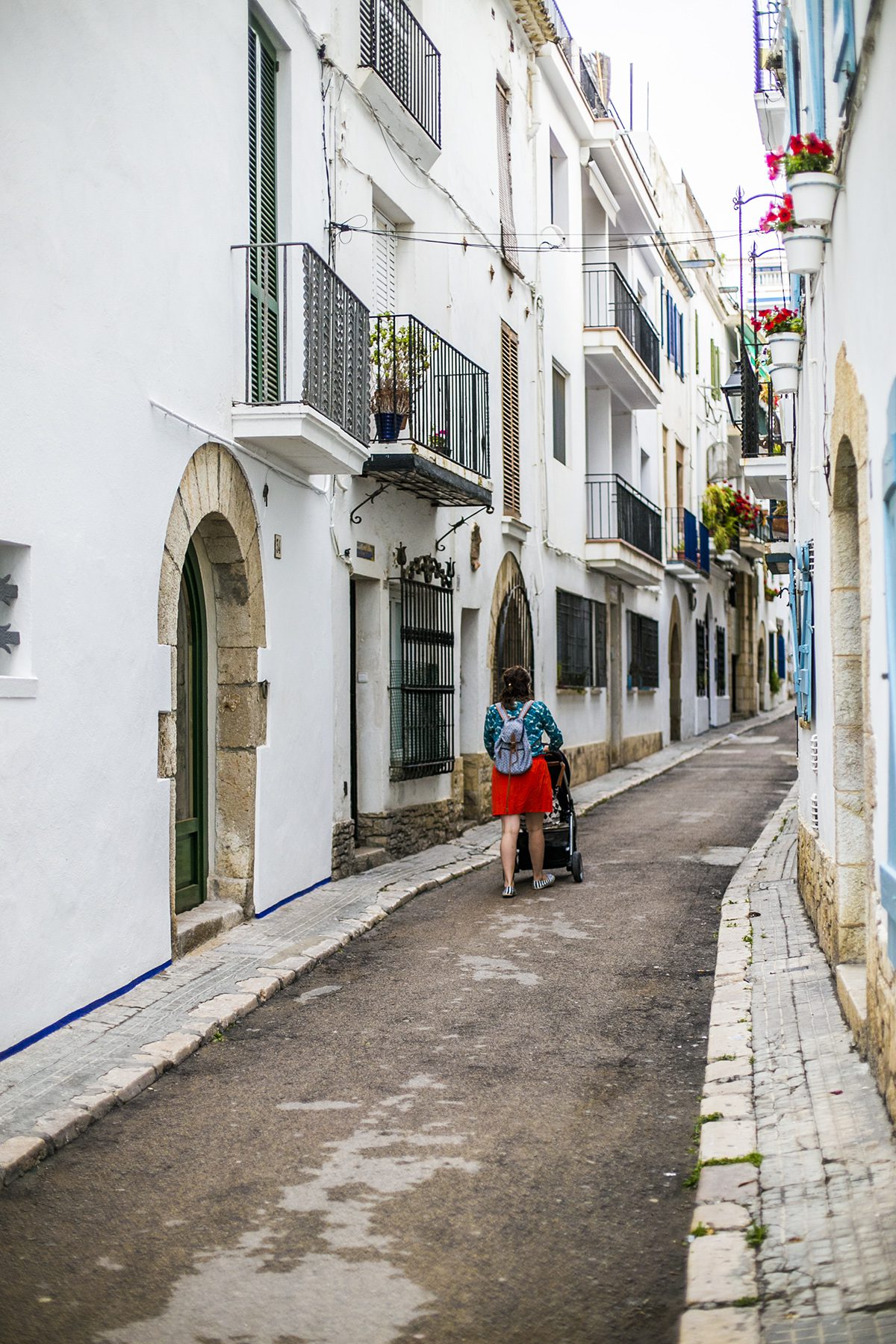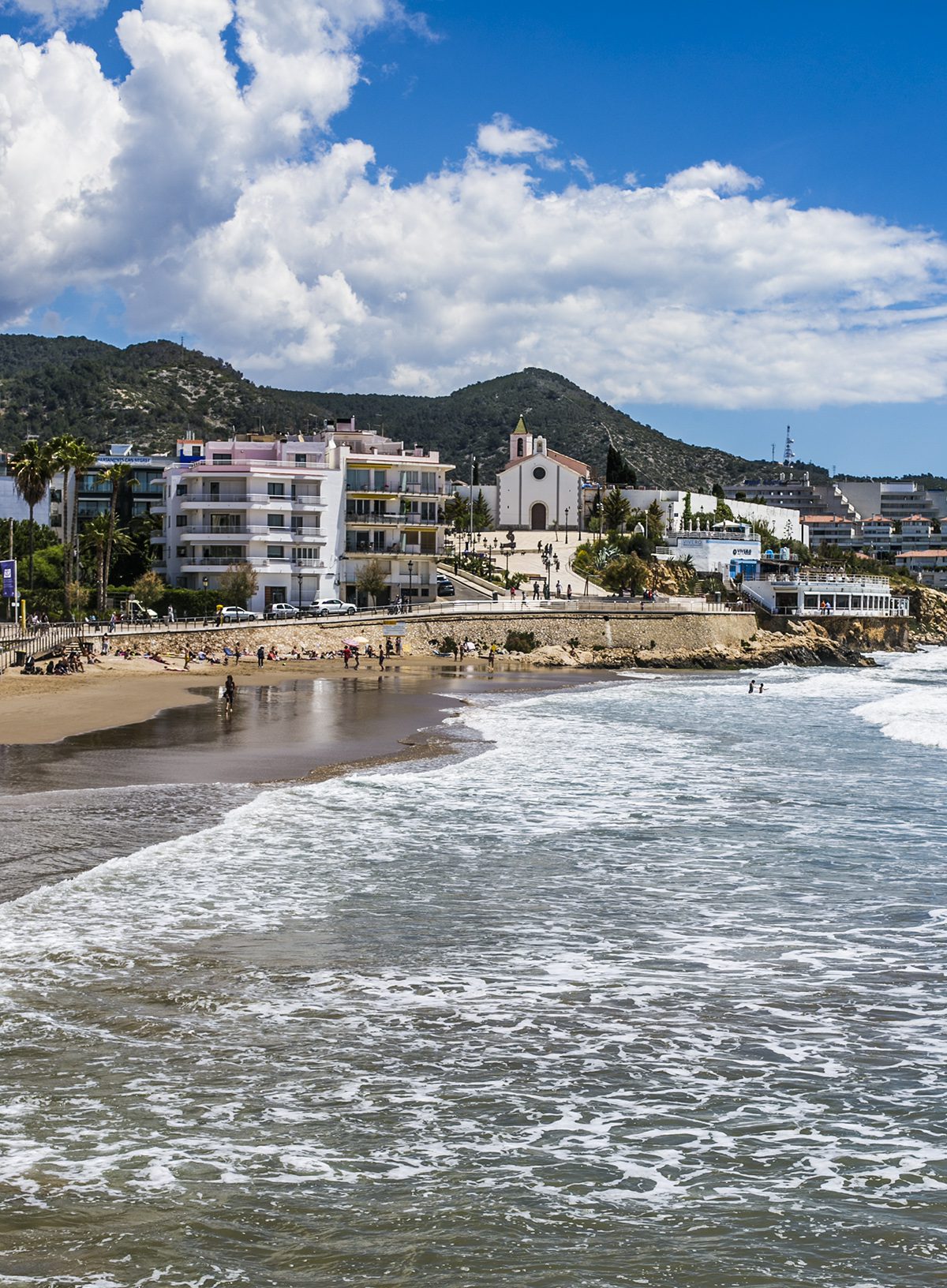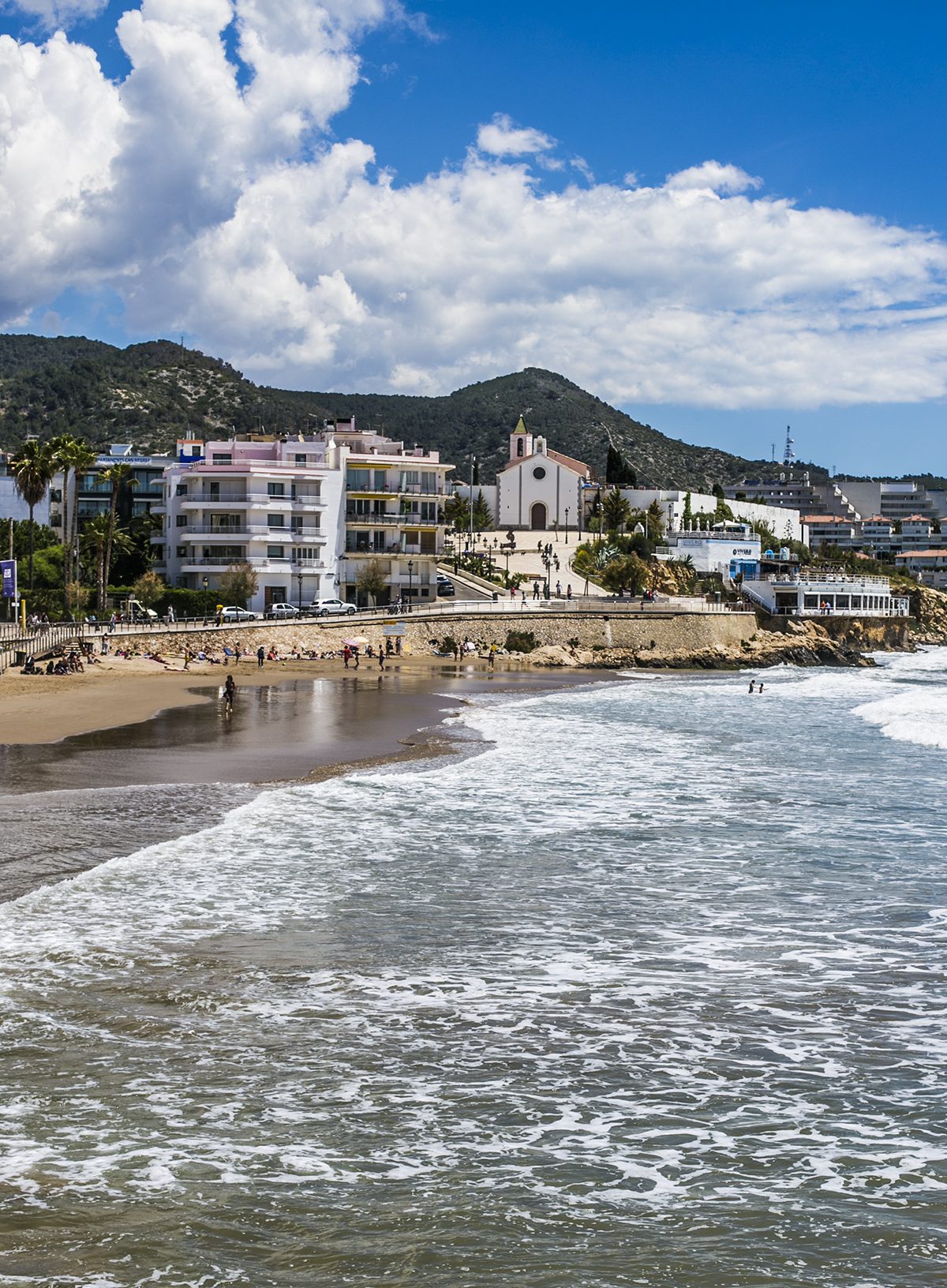 Sitges
Andalucia
It's an incredible southern region of Spain. Here the beauty of the Spanish architecture meets Arab influences. Andalusia has an excellent cuisine, sun and picturesque towns. The towns worth visiting are Cadiz (it has become famous due to surfing), Malaga,  Tarifa (famous for surfing) Nerja, Ronda, Mijas, Estepona. As for the cities without access to the sea/ocean it's worth going to Sevilla. It is the only region, where we haven't yet been. However, my friends have explored it well and so have I, when I was considering it for this year's holidays.
HOW TO GET THERE?
The best option is a flight to Malaga or Faro in Portugal. Then it's better to rent a car, which is cheap there.
FOR WHOM?
It's suitable for couples and friends. For children it's better outside the season, because holidays can be extremely hot. But anyway, what are sun umbrellas and siesta for?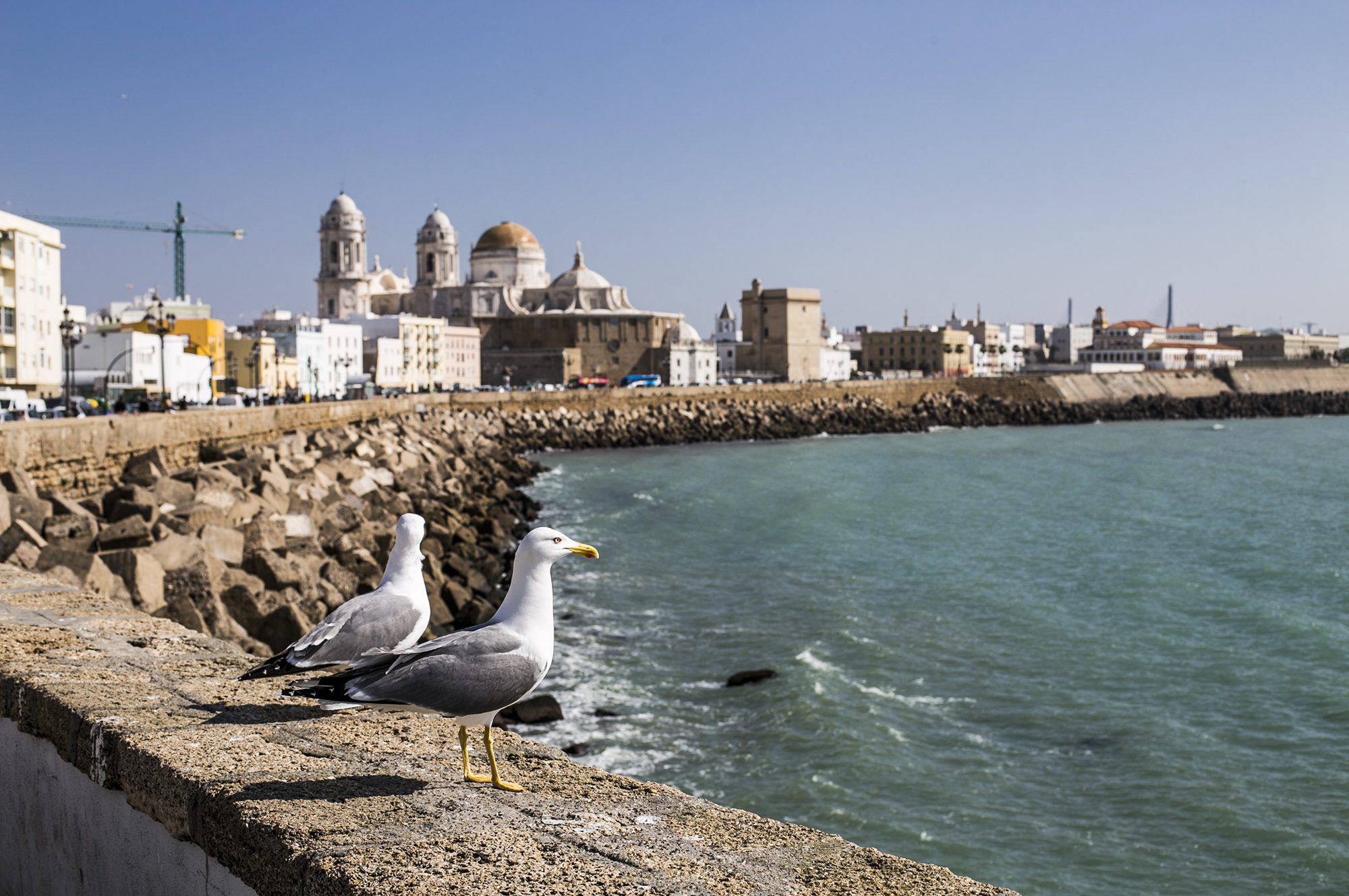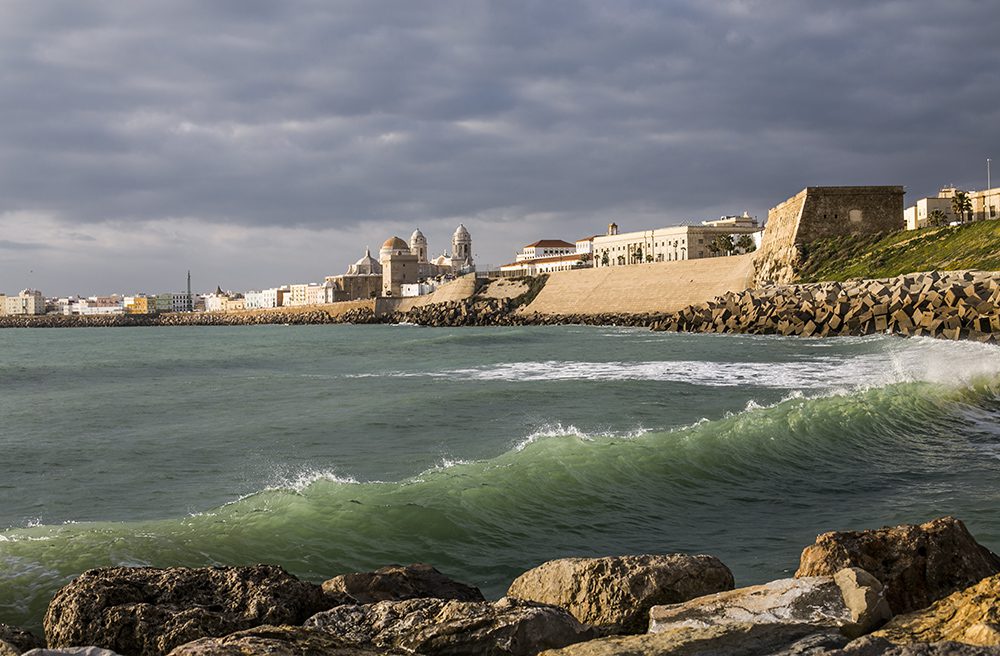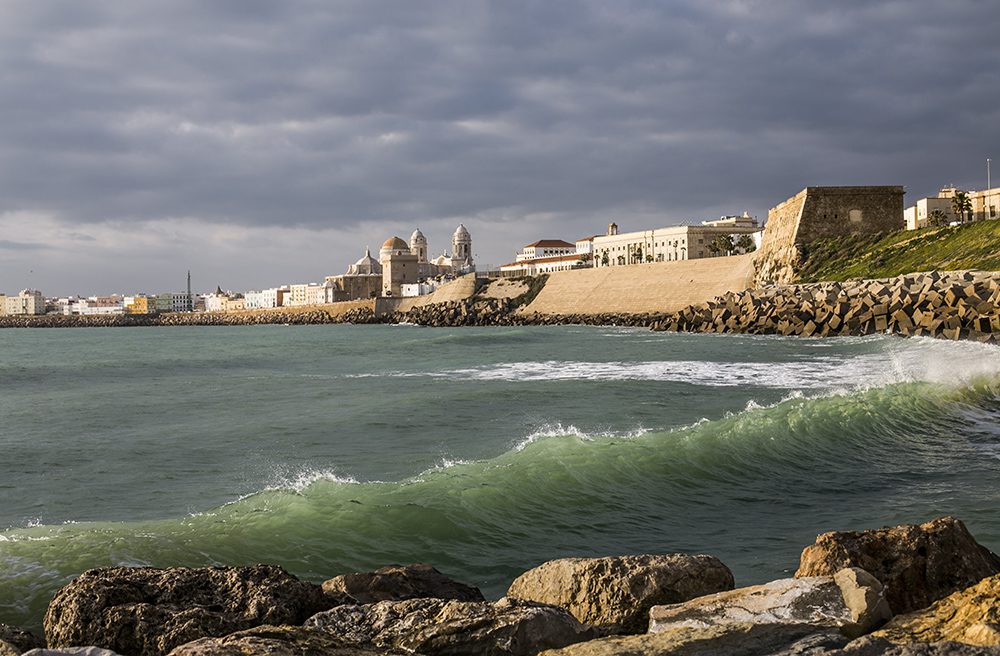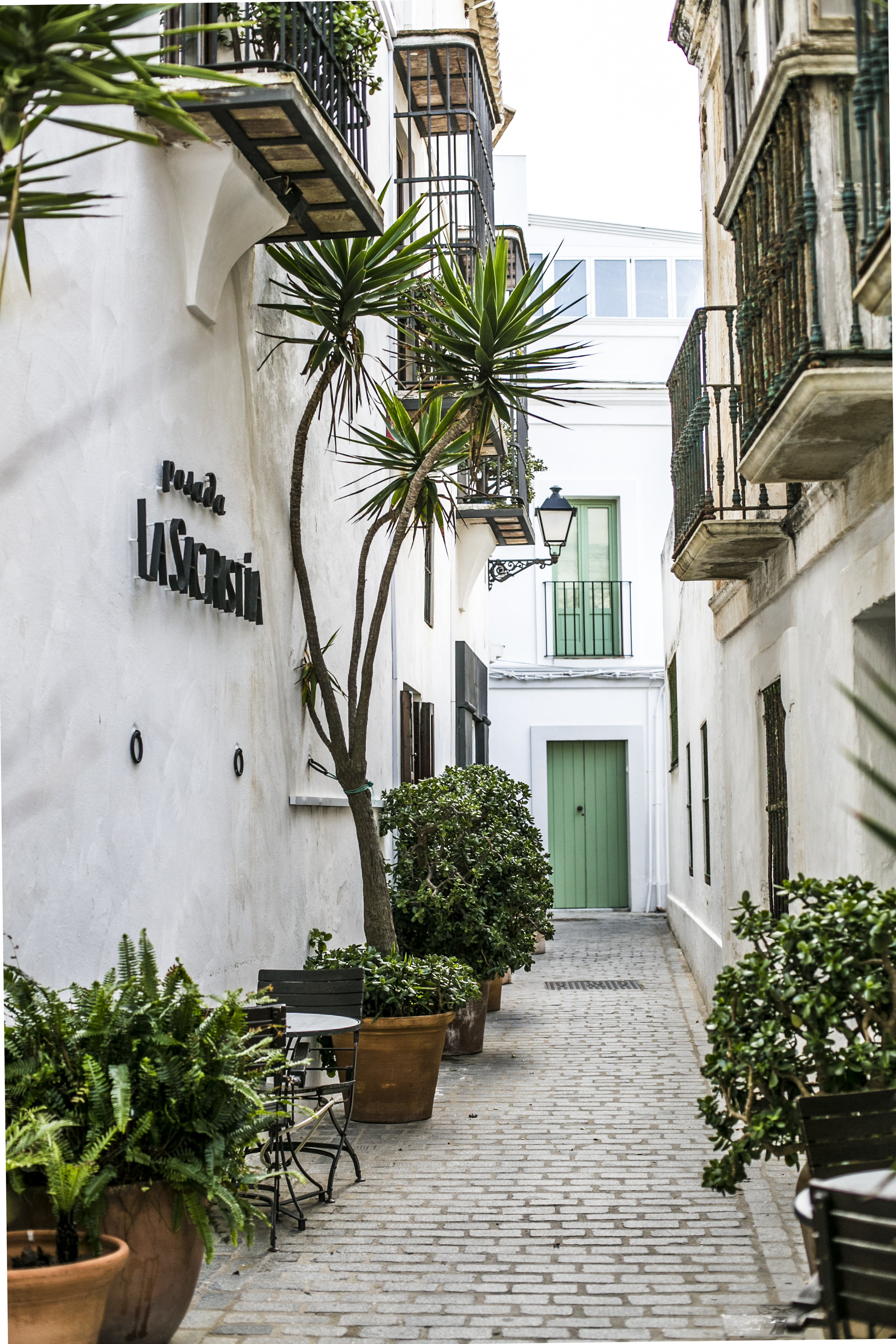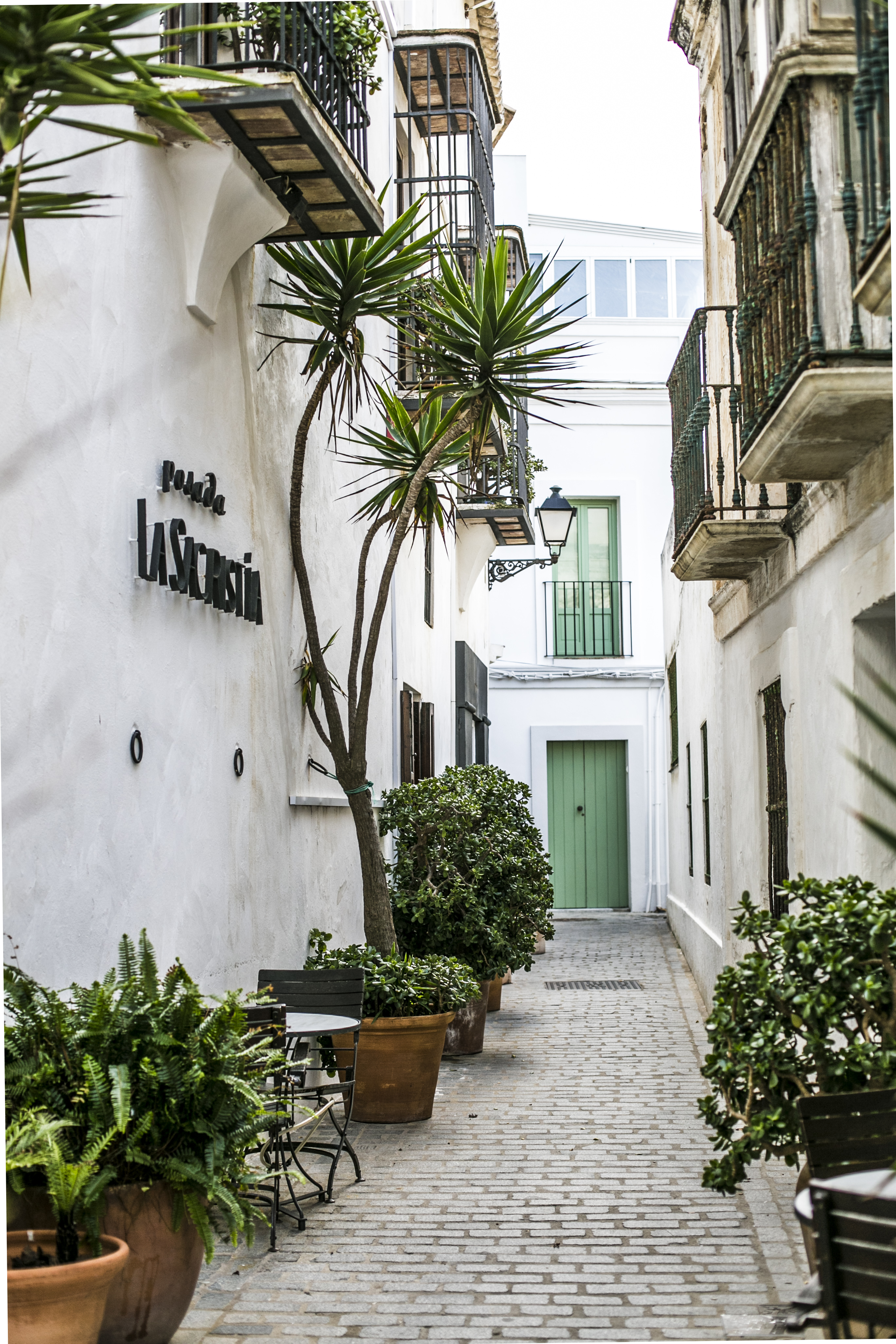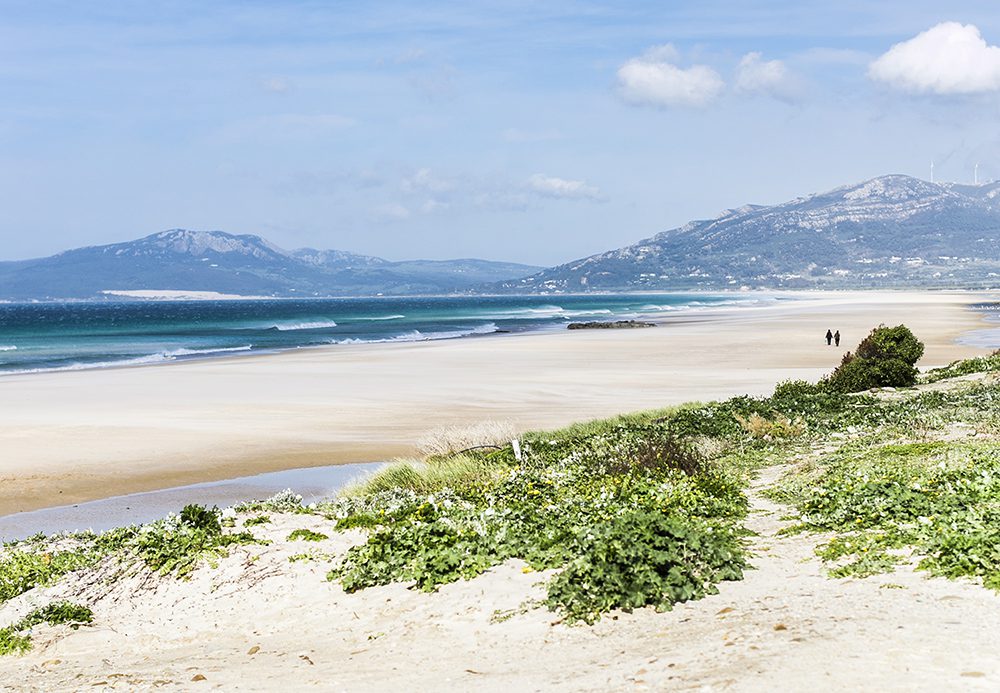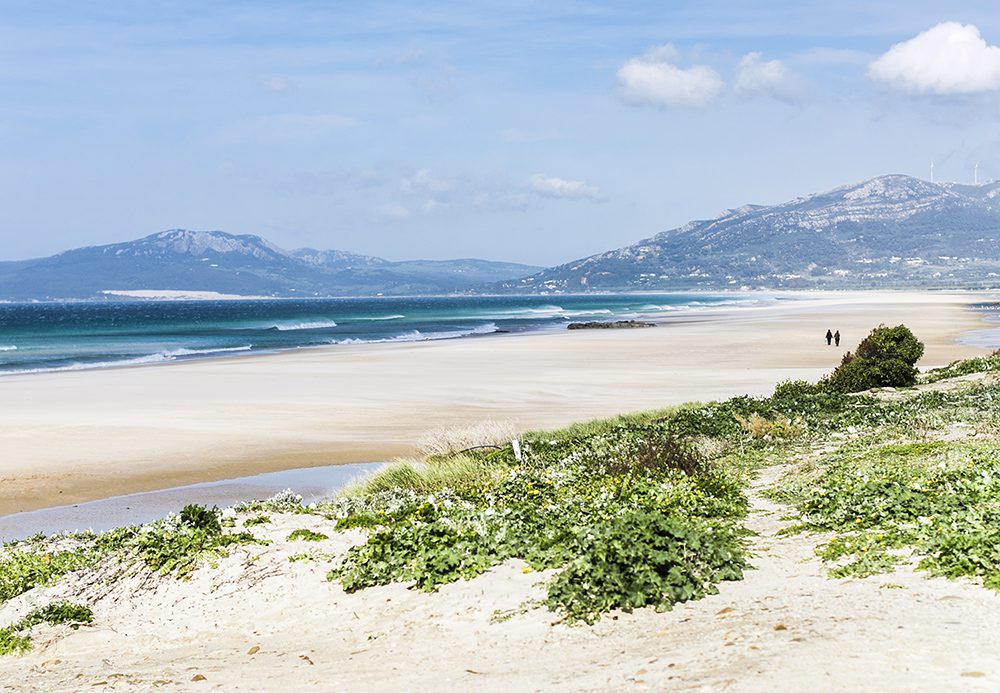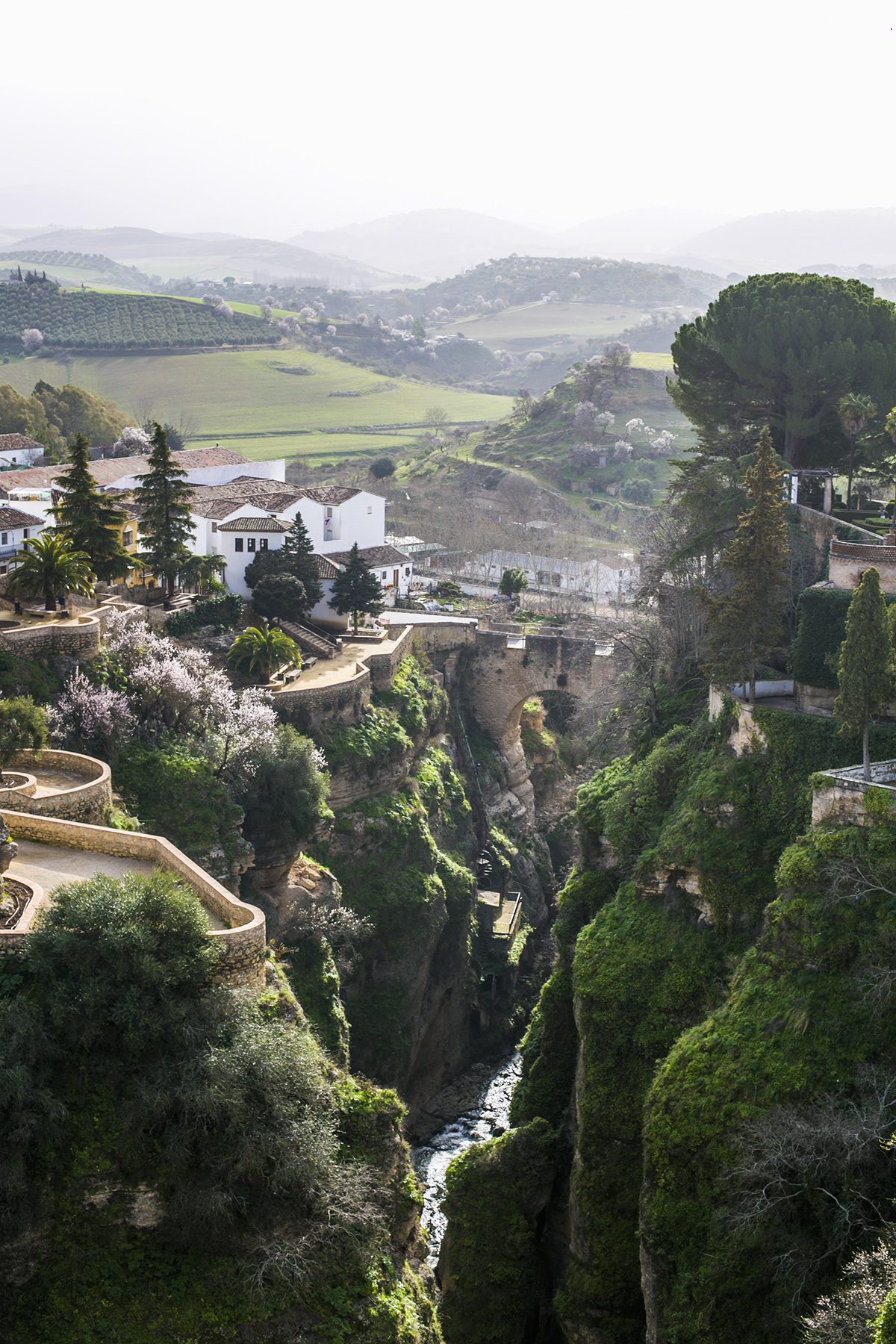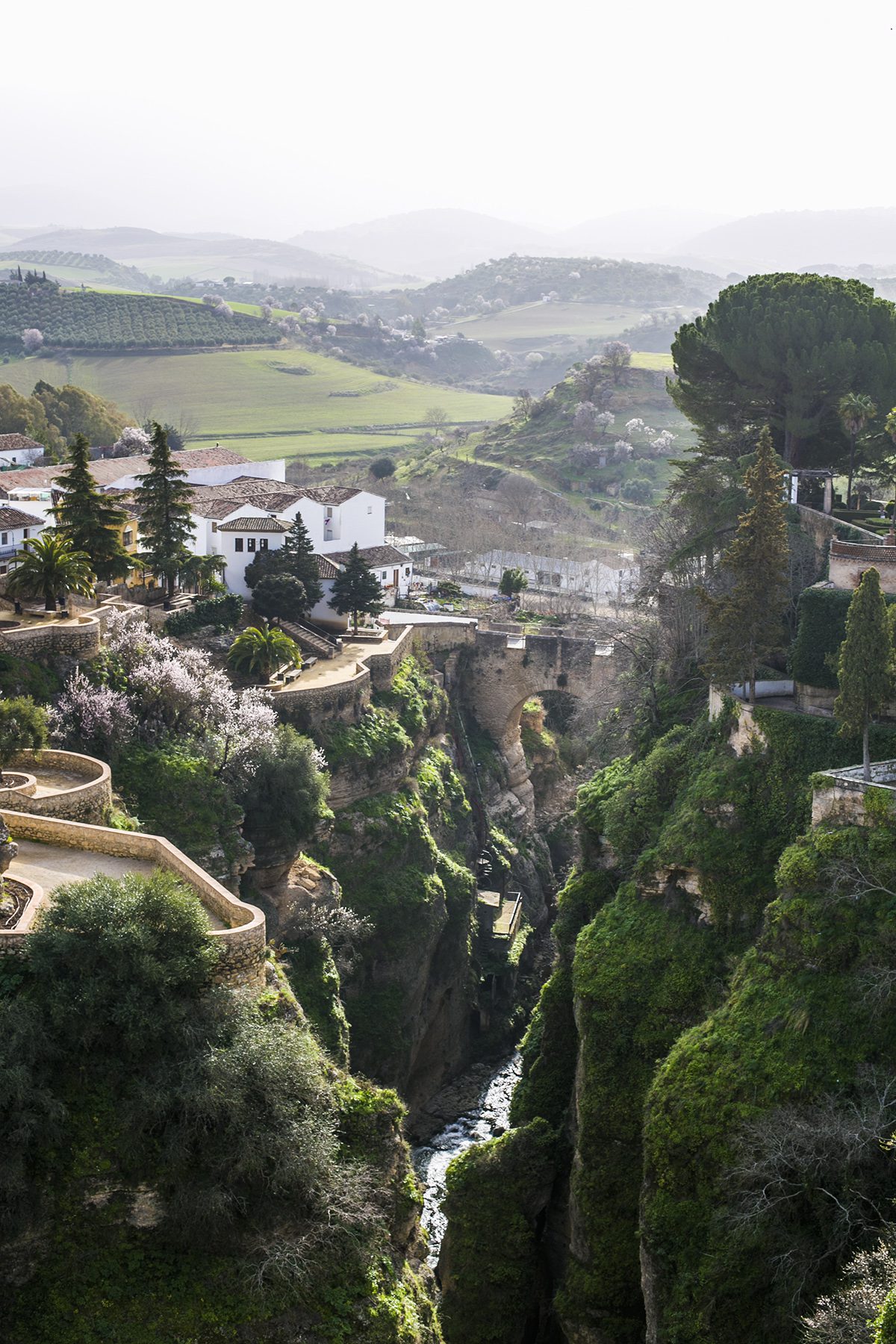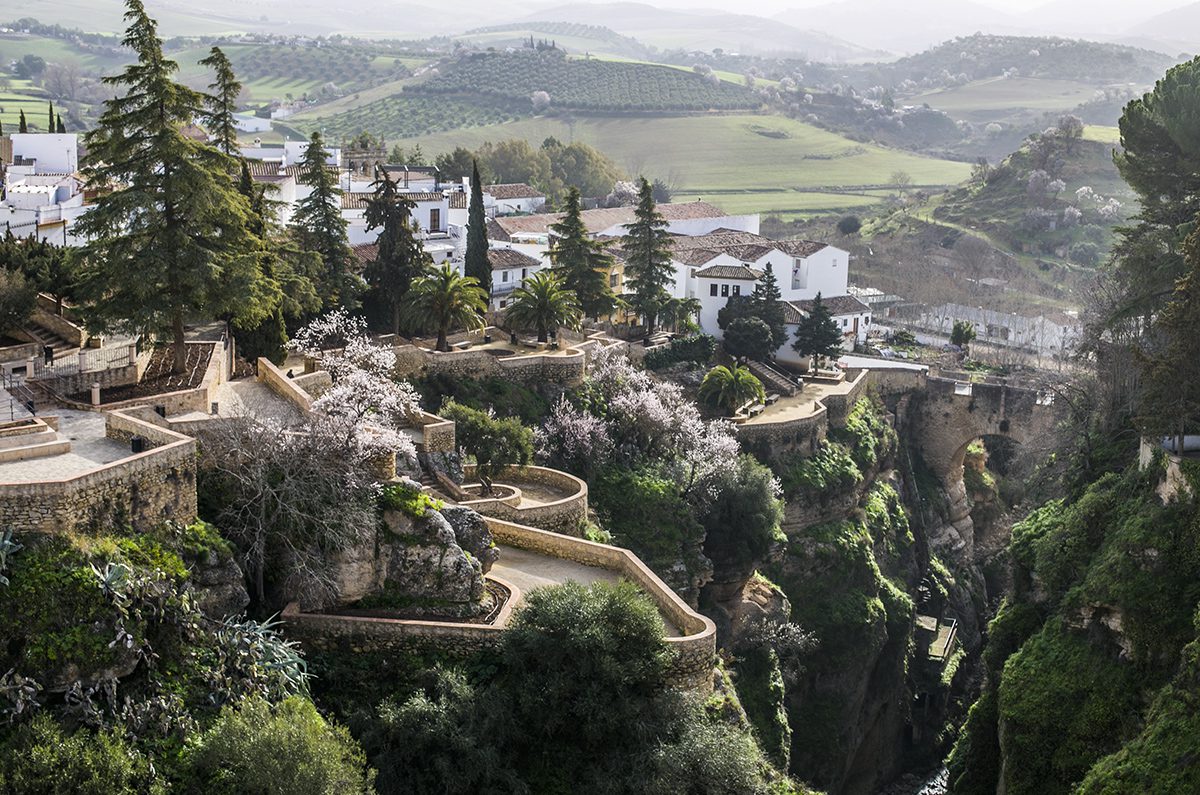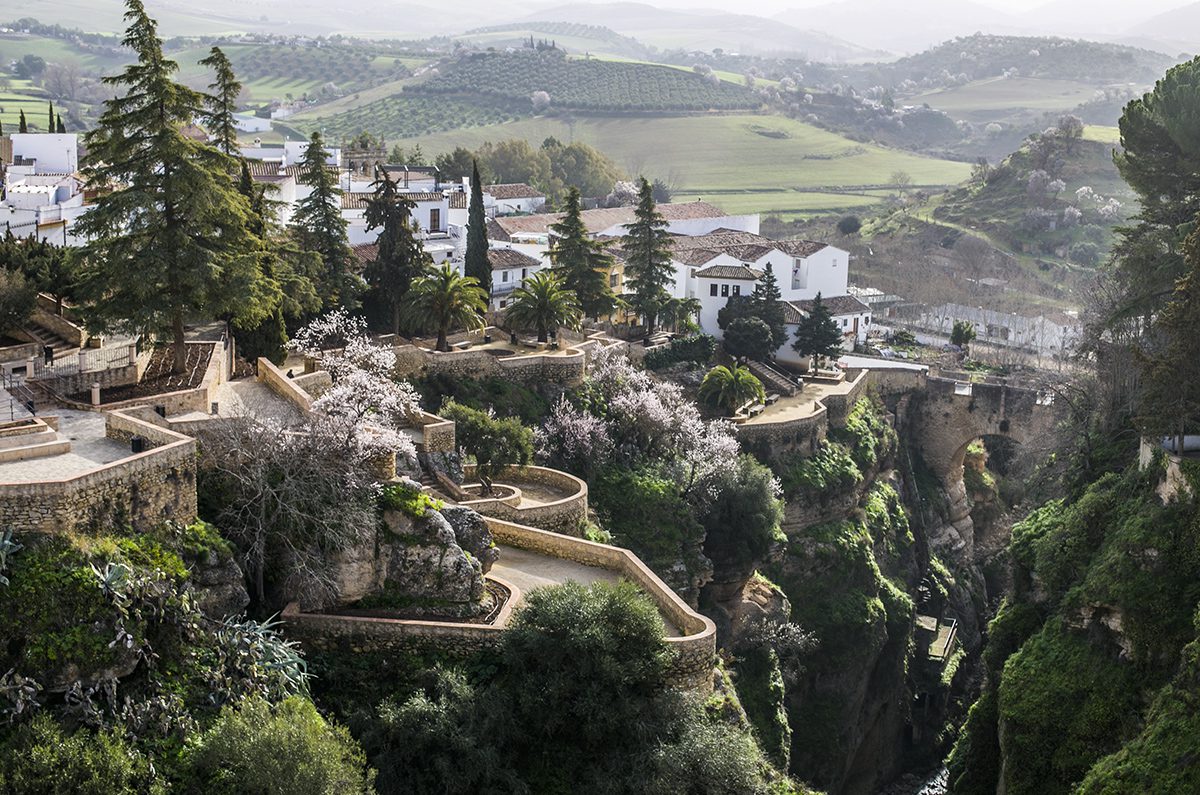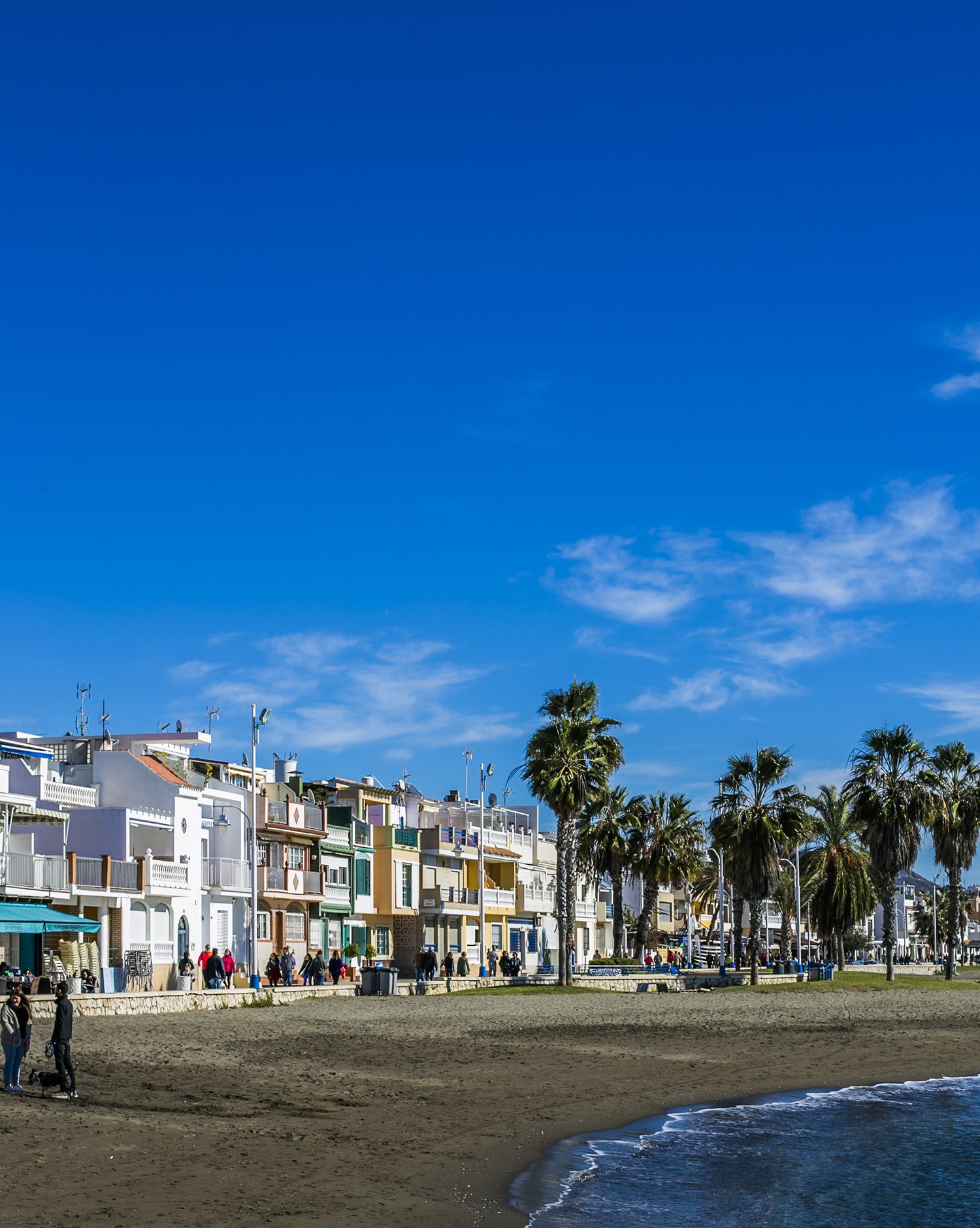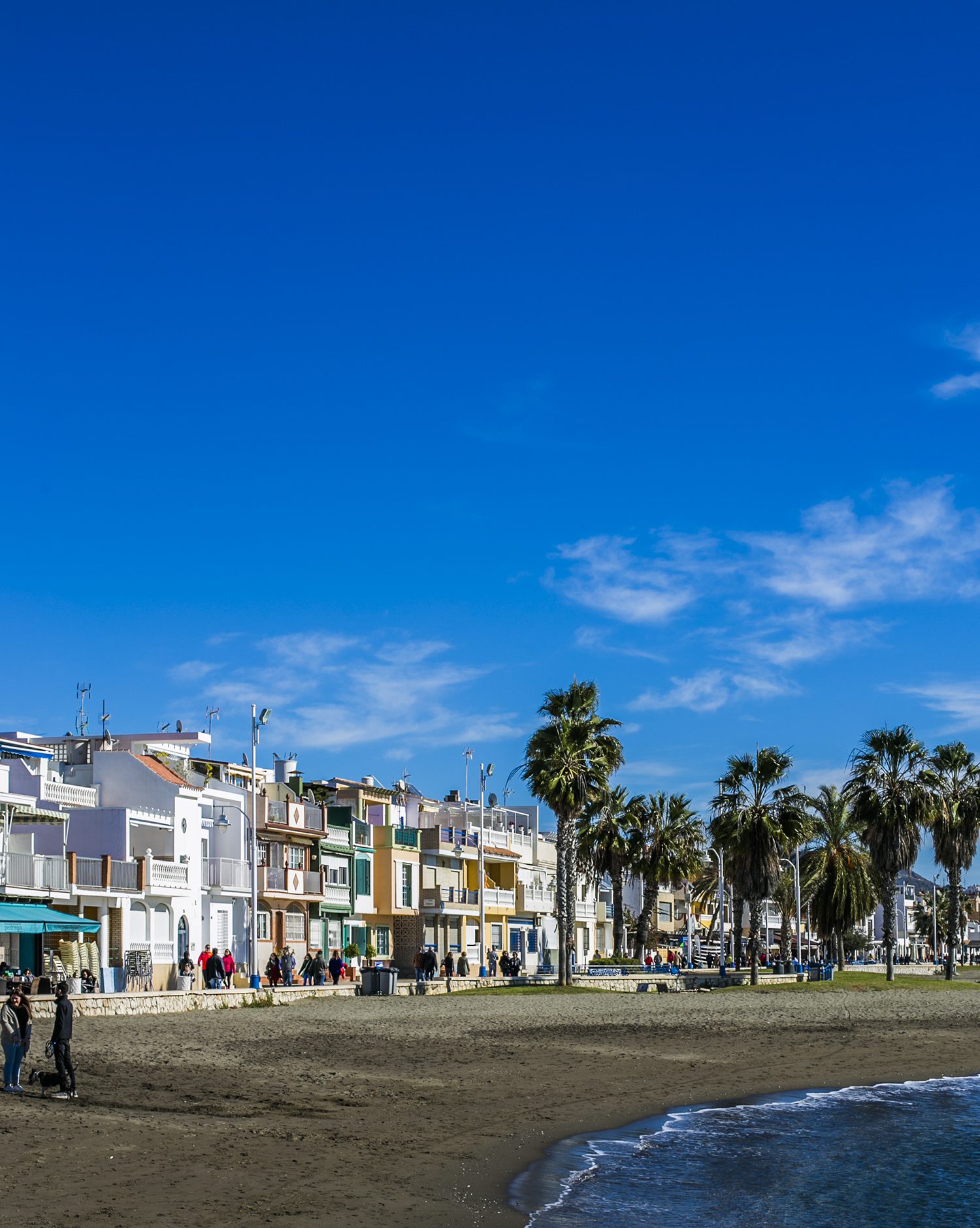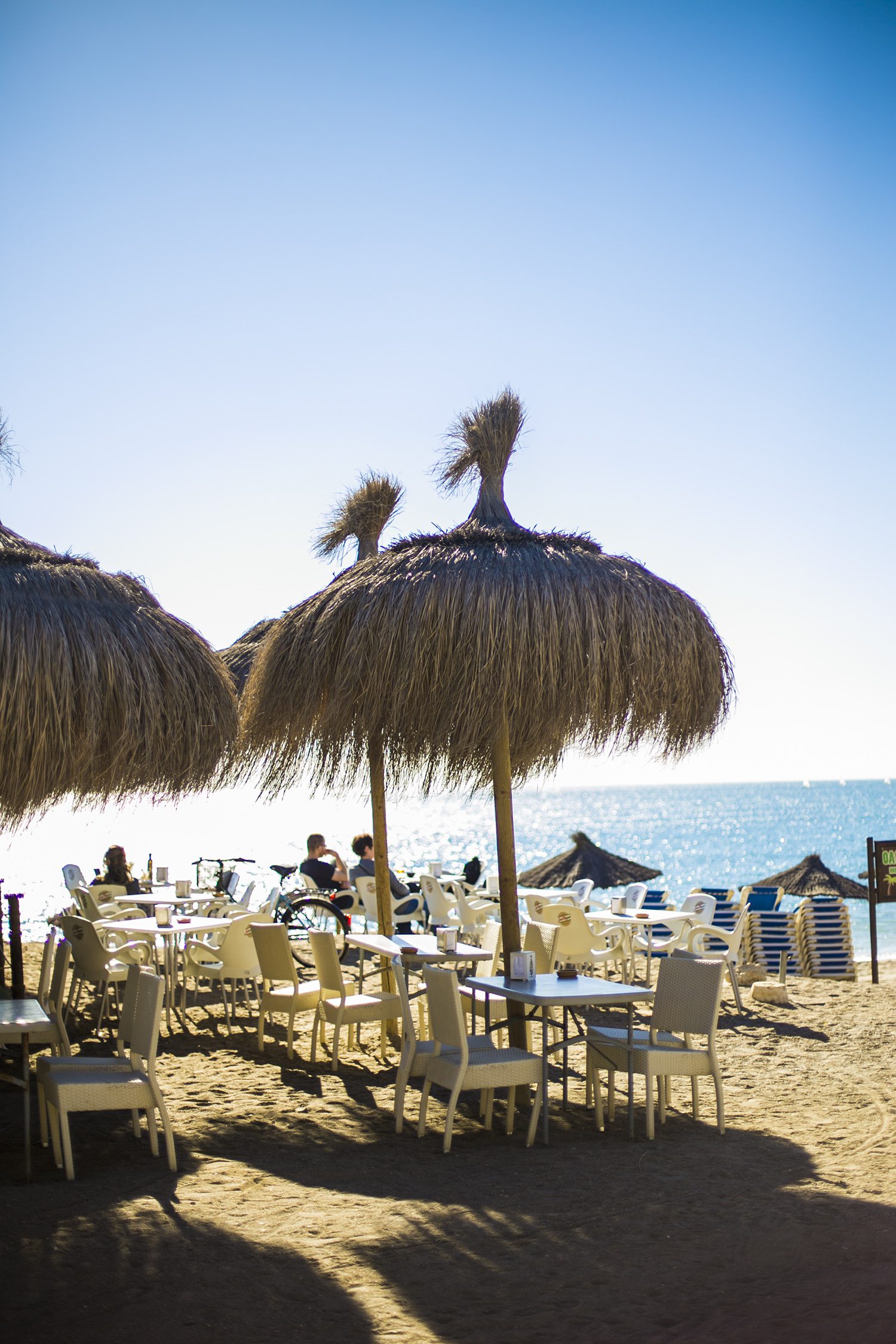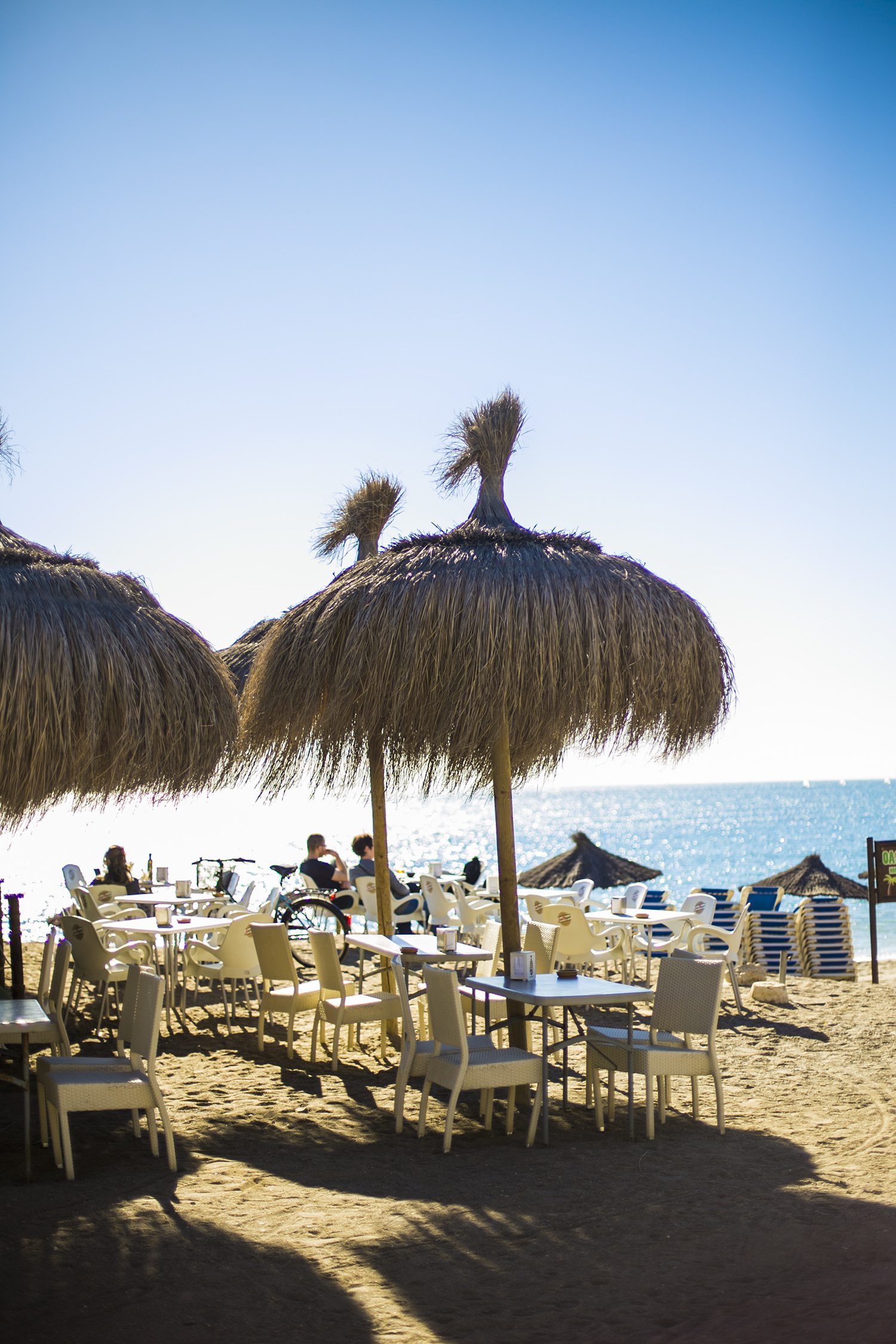 Malaga

The Canary Islands

It's a very convenient place with a perfect climate having the spring 25°C all year long. I like the Islands, because you can go surfing, enjoy the sun and beach all year long. The only disadvantage is the wind. It can be really strong sometimes and the weather can be cold then. As for the Islands, I've visited nearly all of them. My worst experience was with a travel office and my best experience was, when I travelled to the Islands alone. You'd better go there on your own. As for the places. I recommend looking for towns with windsurfing schools, because you will be sure the place is cool. You need to be careful not to land in all-inclusive resort. Whatever you like, but for me it's a nightmare. On Gran Canaria I recommend Las Palmas. You will find more details here. Be careful about the weather, because it's cold outside the season. It's warm on the South of the Island, but it is dominated by resorts such as Maspalomas or Puerto de Mogan (I can't deny that the streets of Puerto de Mogan have a lot of charm, but there are too many grandads in hats – it's too much for my nerves). Perhaps you know some nice places in the South of Gran Canaria? As for Fuerteventura it is a very calm option, great Island, especially Corralejo. Do you know other great spots? Lanzarote has its calm, quiet atmosphere. We've been there with an organized trip and the Island itself is lovely, but I haven't come across any interesting place so far, so I'm still looking.
HOW TO GET THERE?
You can go there by plane. After 5-hour flight with Ryanair, you land in an almost all year long paradise.
FOR WHOM?
It's a great option for everyone.


The French Riviera
It's a place, people are dreaming about, even if they don't travel at all. The name itself sounds excellent. The French Riviera. Indeed, it is beautiful, but not the typical places. I've discovered great places, which I recommend. Not only the views are beautiful, but also mules are the most delicious and the French are sometimes nice and there's everything you want in the French Riviera. Nice alone has lots of charms (it's good to look for accommodation either near the Promenade or the Old Town or the Harbor). I love Villefranche sur mer (beautiful and atmospheric), but my personal favorite was Mentona near the French border and Cagnes sur Mer. I was really disappointed by Monaco and Monte Carlo, which are such concrete jungles. It wasn't for me and I didn't cry with happiness, when I saw them, because everyone should like Monaco. Oh, no! Anyway, I was positively surprised by Cannes, where I lived for a week and Saint Tropez. But such holidays are for those, who want to splurge. But even then, it's not worth doing, because Mentona, for example, is even more beautiful.
HOW TO GET THERE?
You can go by plane to Nice and if you stay there, you can take a bus or taxi. You can go to the towns in the district by train, bus or taxi. I don't know the current cost of renting a car , but it was expensive. Also, you can decide to go there with your own car.
Dla kogo?
Nice alone is a great place to travel with a baby, because it is close to the airport and has a lot of places for walking. Generally, it's a very nice city.

Provence
I love this region and I don't associate it with lavender at all, but with relaxation, beautiful beaches and great cuisine: these huge bowls of seafood you can buy in harbors and have them served with chilled rose. Oh, my God!!!! Among the coastal towns, I recommend: Cassis, Montpellier and Sete.
HOW TO GET THERE?
You can get to Montpellier or Marseille by plane, but you shouldn't stay long in Marseille, because it's not a safe city.
FOR WHOM?
For everyone.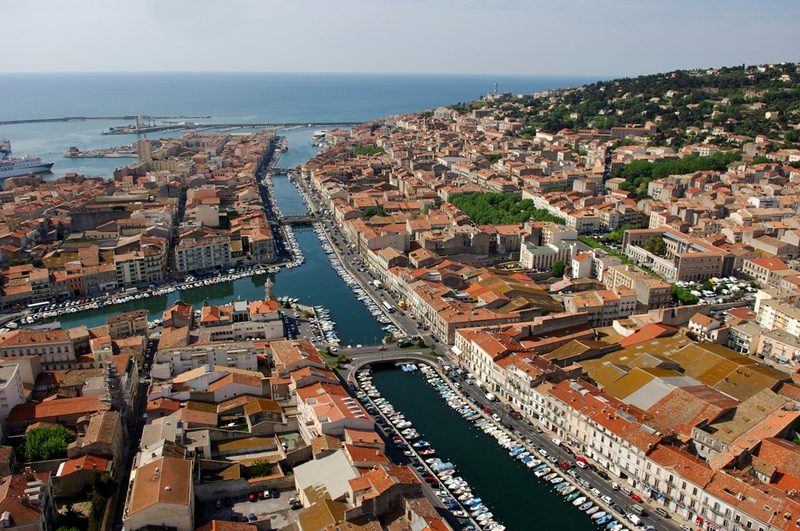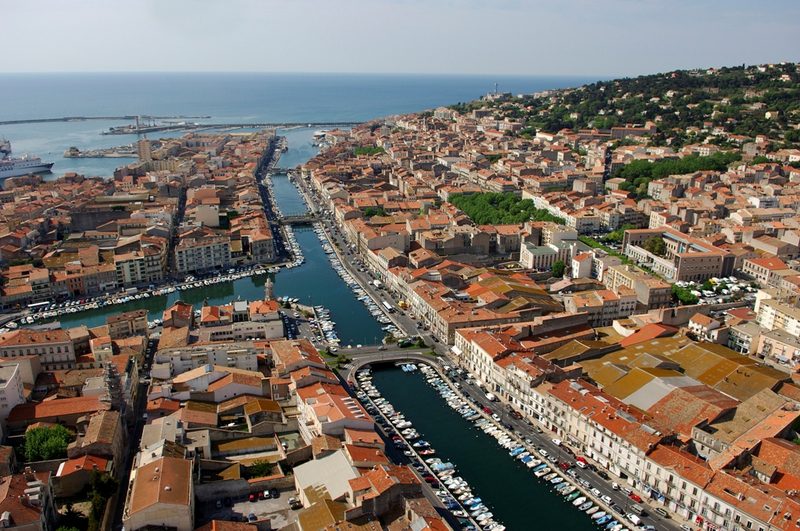 Sete 

 źródło


Lisbon and surroundings
I love Portugal and if I found the tickets, this would be this year's trip for sure. We are struck by its cuisine, because Kuba eats steaks and I eat seafood. Moreover, it is a very creative and inspiring place, full of interesting people, unconventional cafeterias and shops with excellent desserts. Let's not forget about the white porto and vinho verde. All of this makes for a perfect holiday destination. As for the cities, Lisbon alone (I love Bairro Alto) is great, but a bit hilly. So it's not suitable for strollers, as you can get exhausted. However, right next to Lisbon, there is Cascais, Sintra and Nazare (surfing) and in the South, you will find Sesimbra and many more towns.
HOW TO GET THERE?
You can go there by plane, there is a lot of flights from Poland. Then, if you want to go to Cascais, you can go there by train or you can go by bus to Sesimbra and Nazare. Another good and inexpensive option in Lisbon is renting a car.
FOR WHOM?
It's a place for everyone. It's worth remembering that a flight takes about 4 hours and Lisbon alone may not be a good option with a stroller.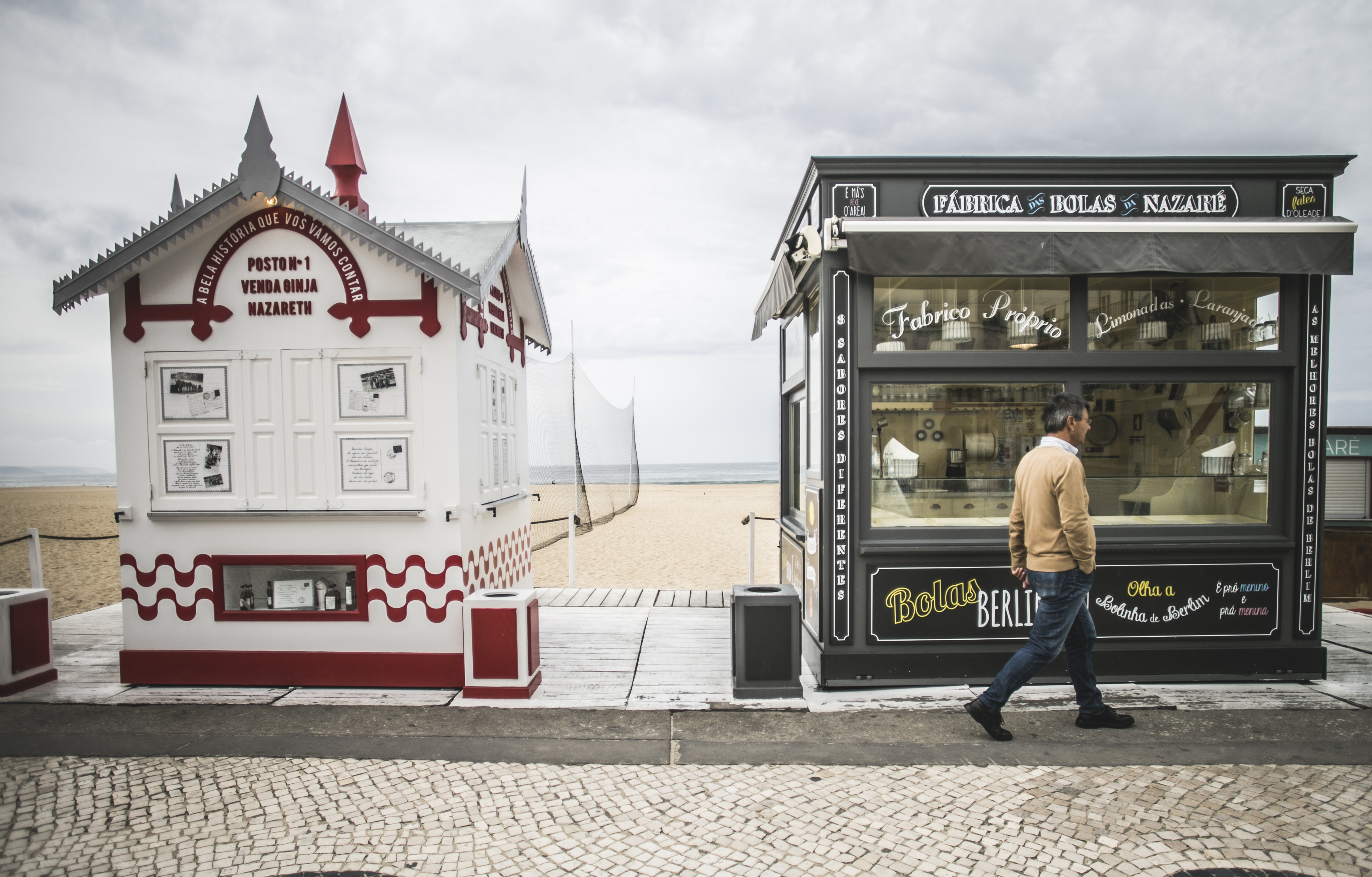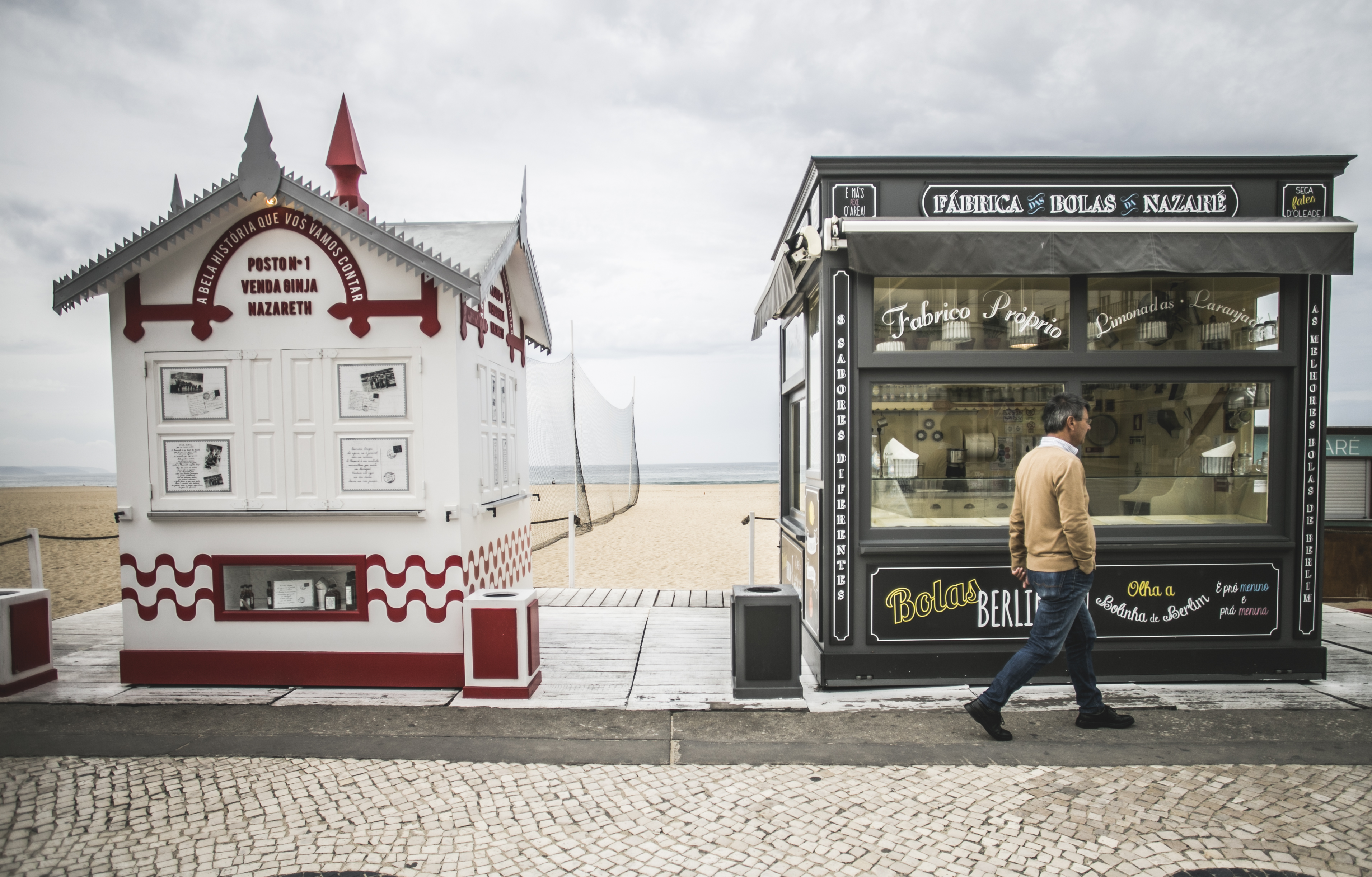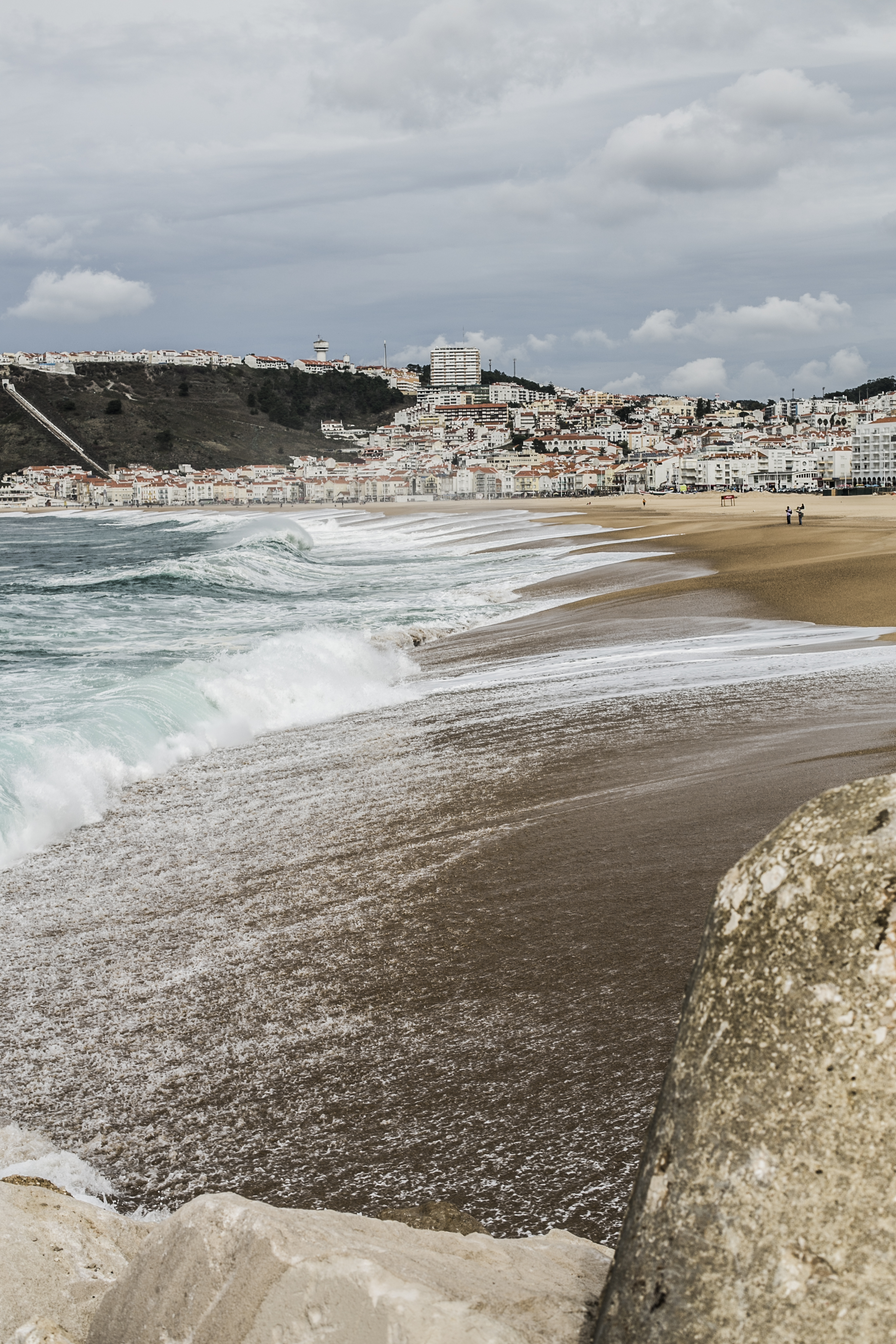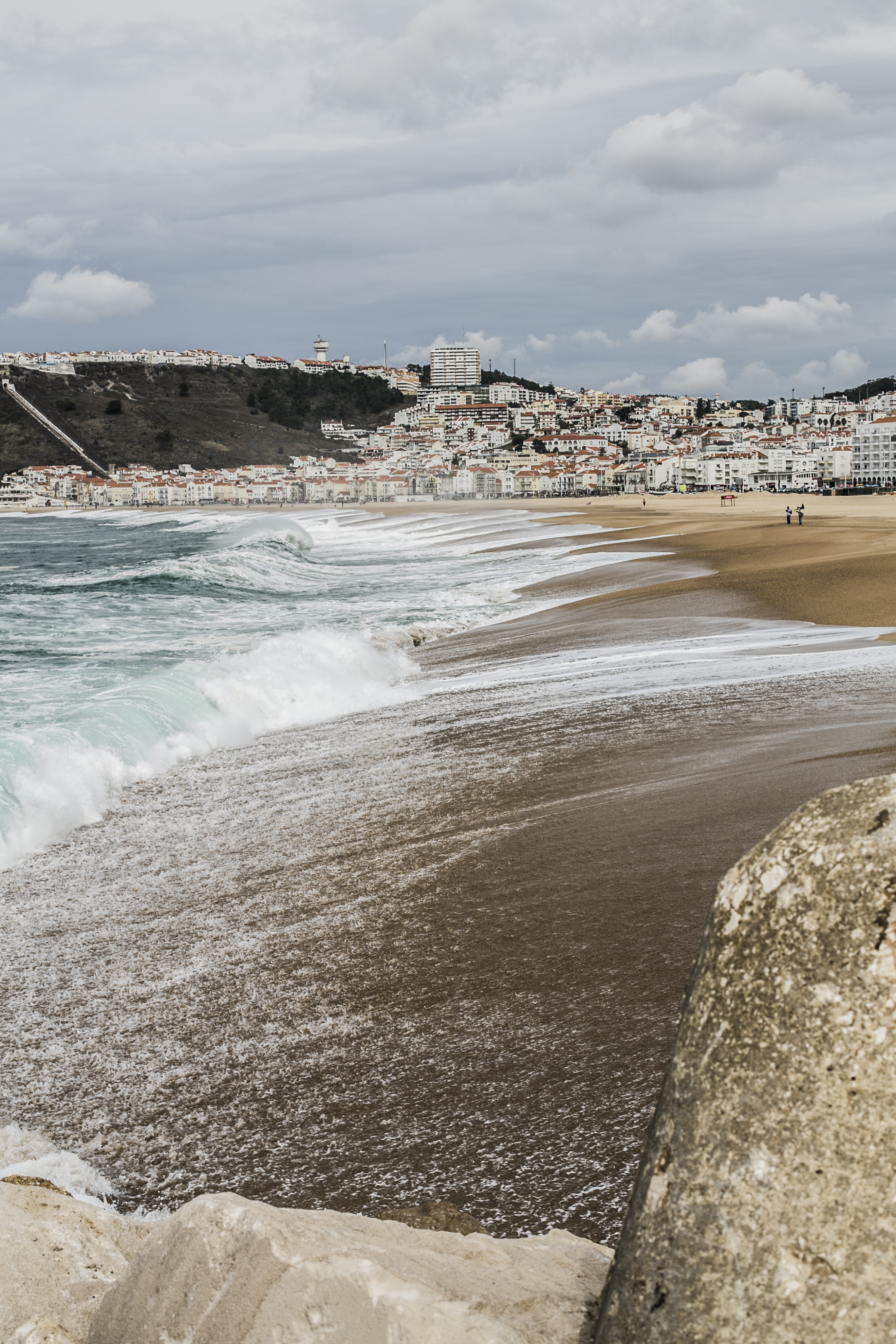 Nazare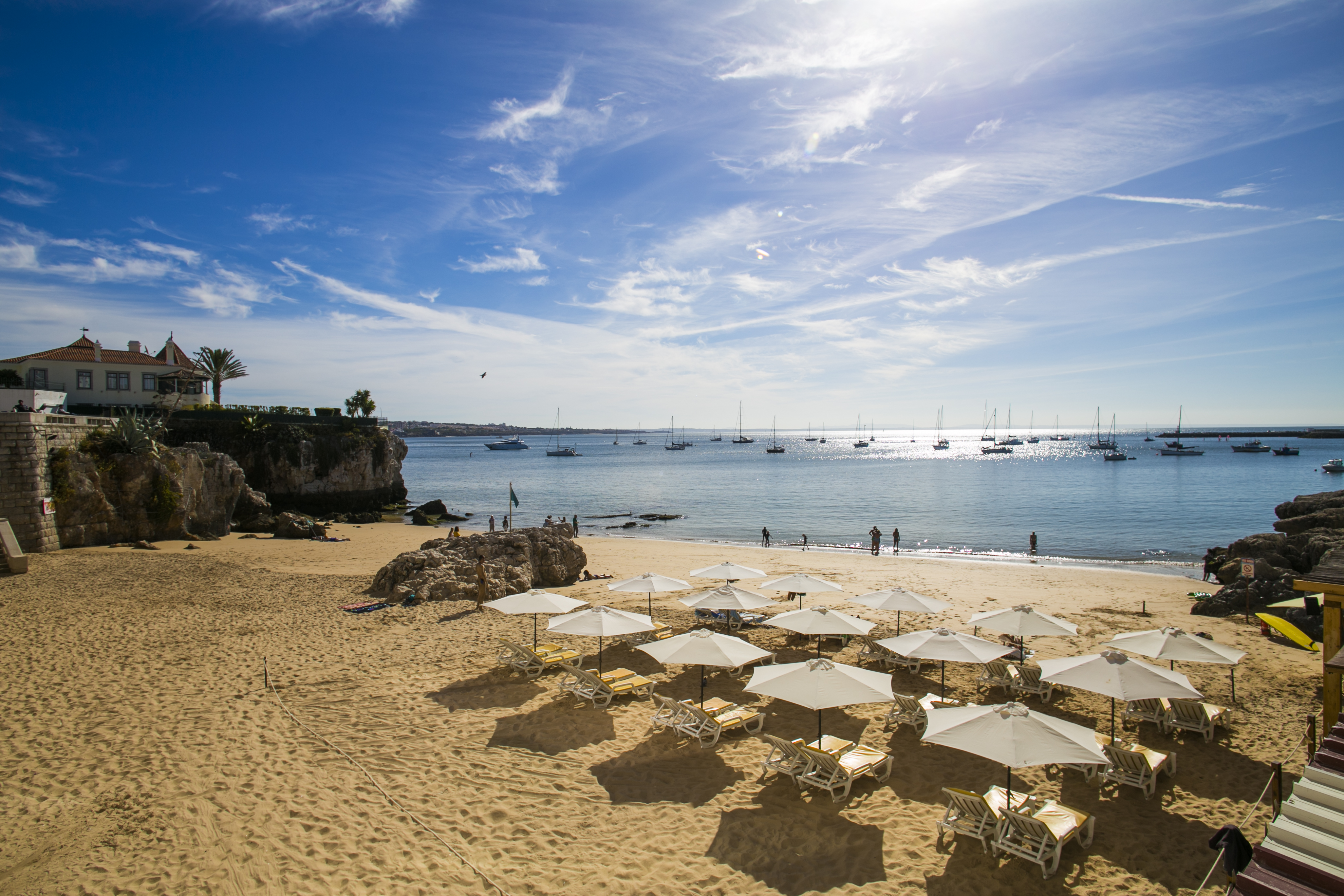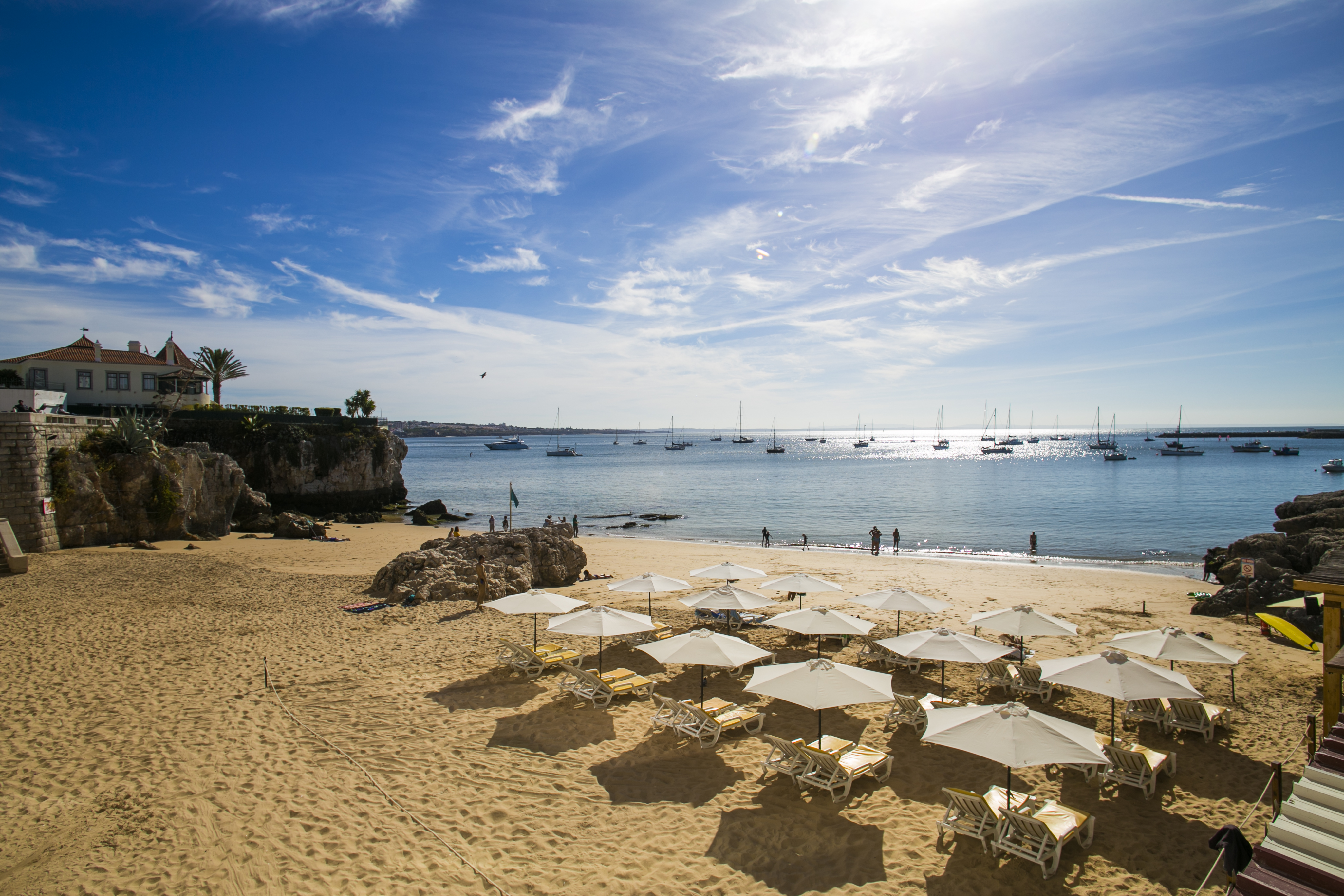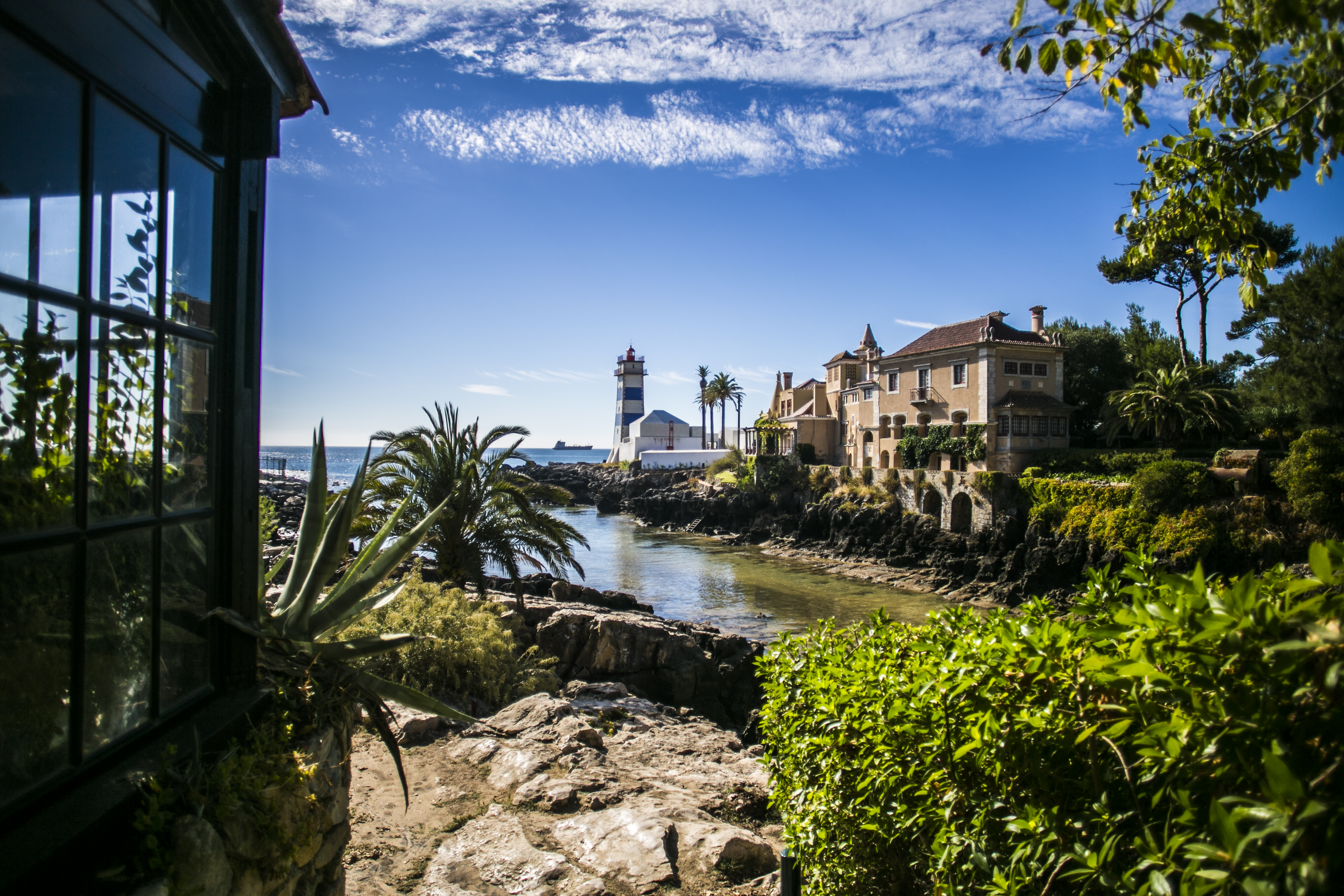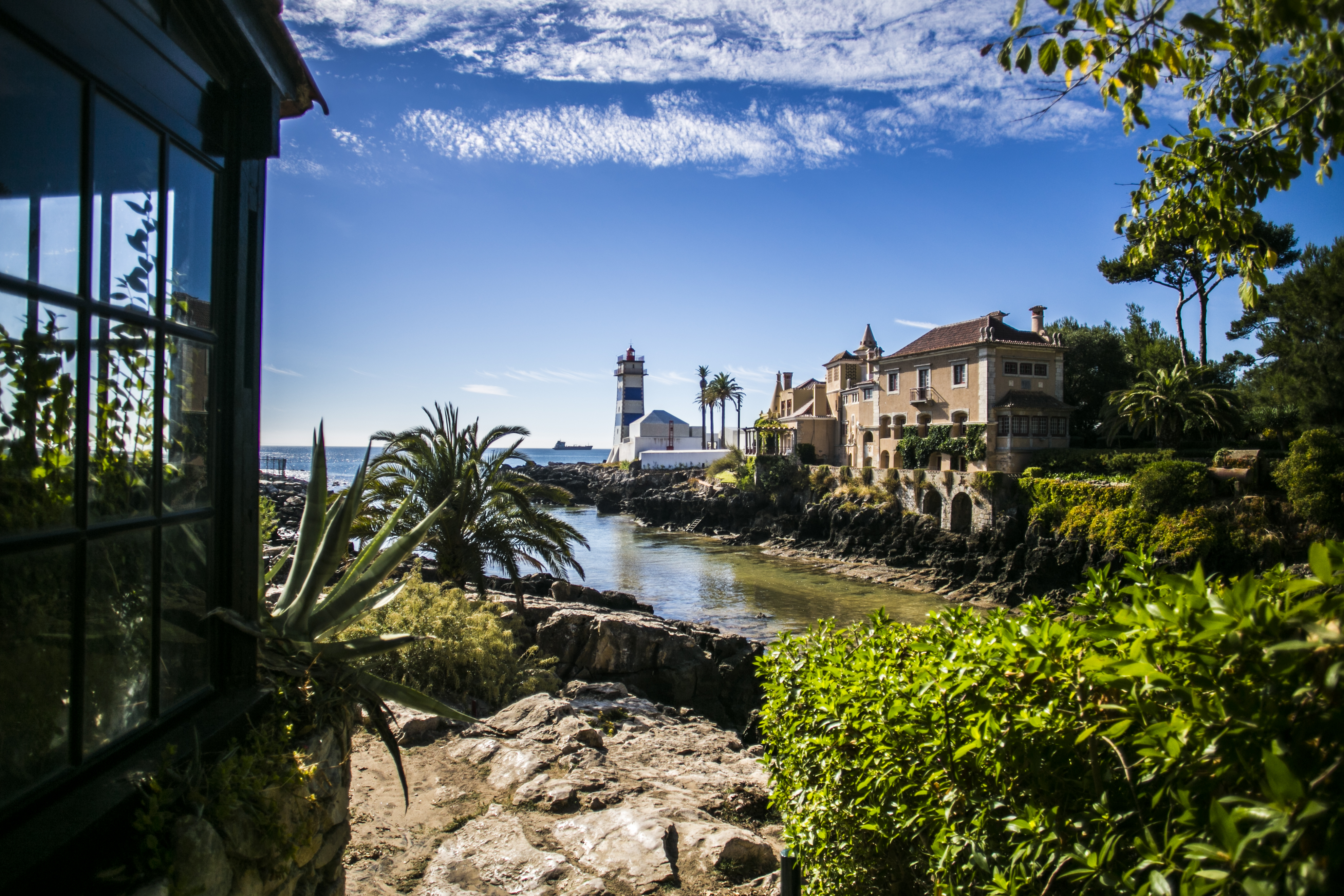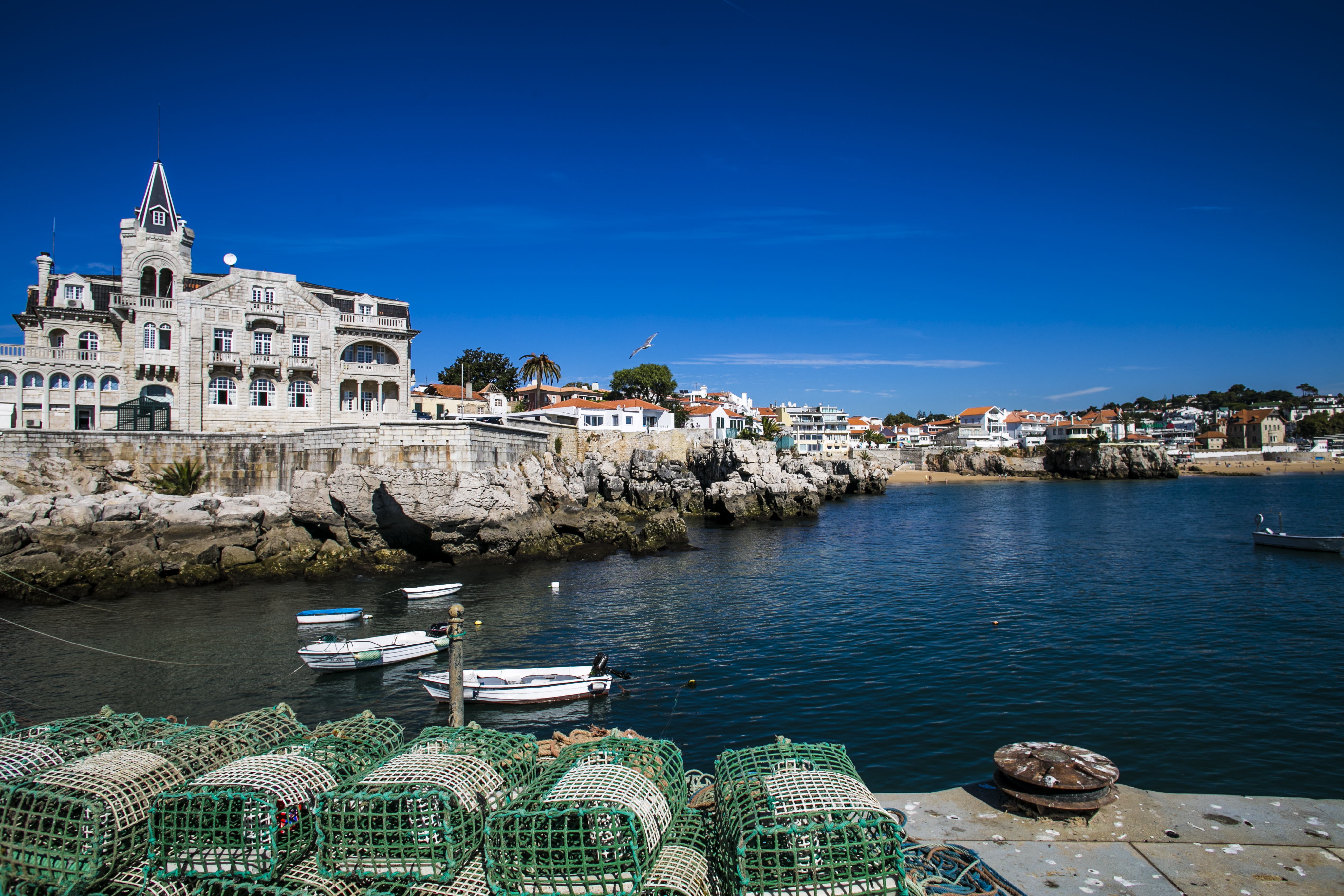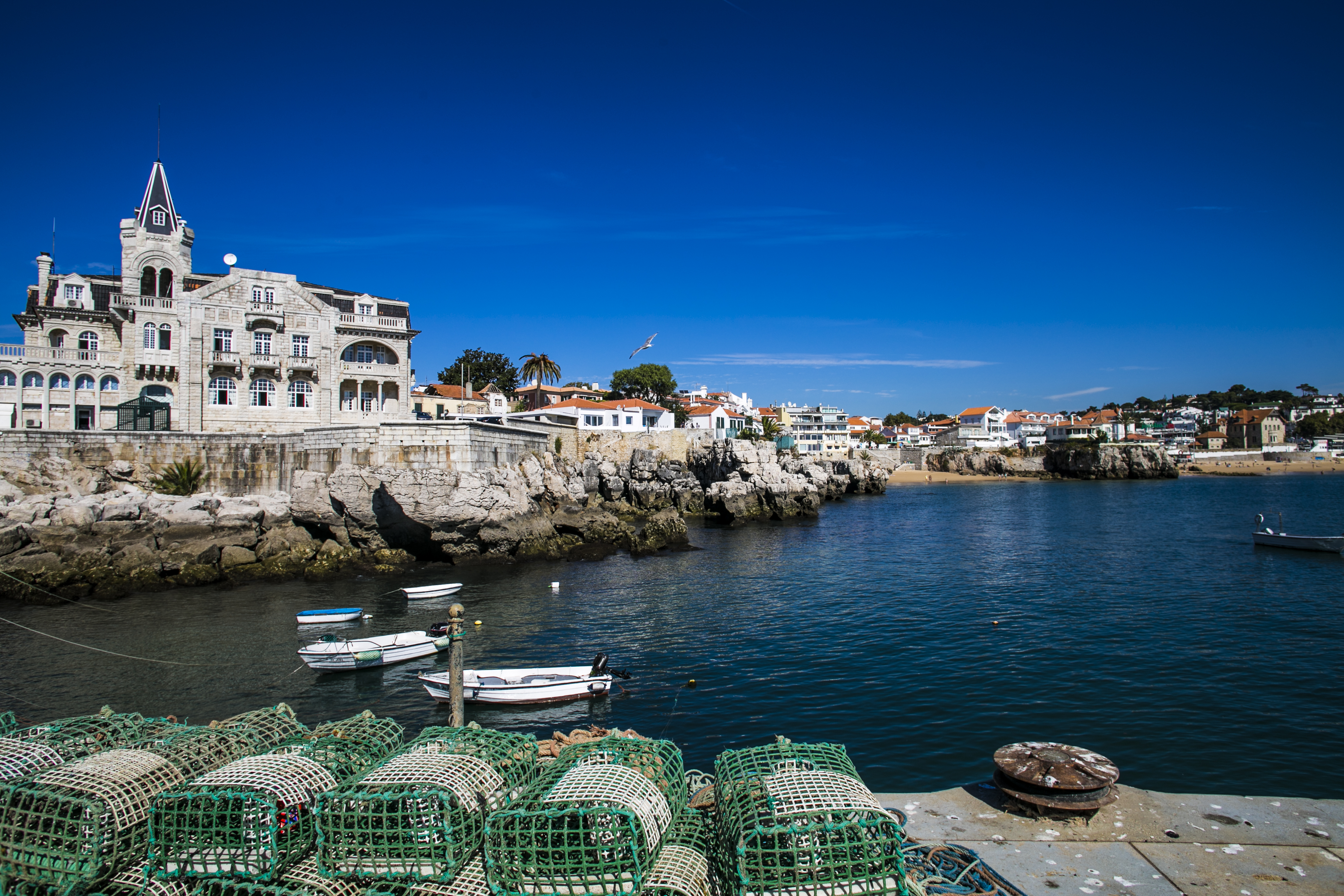 Cascais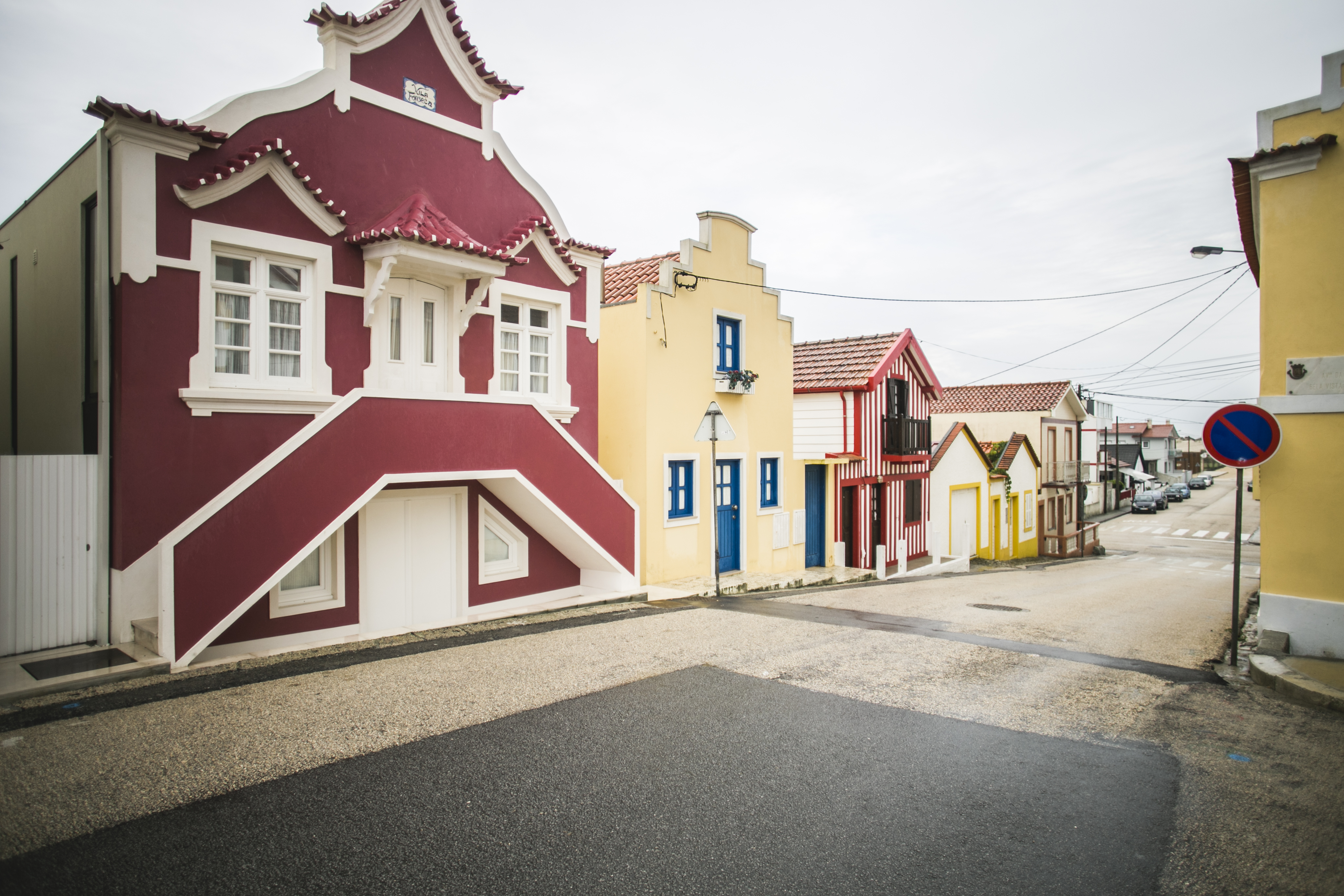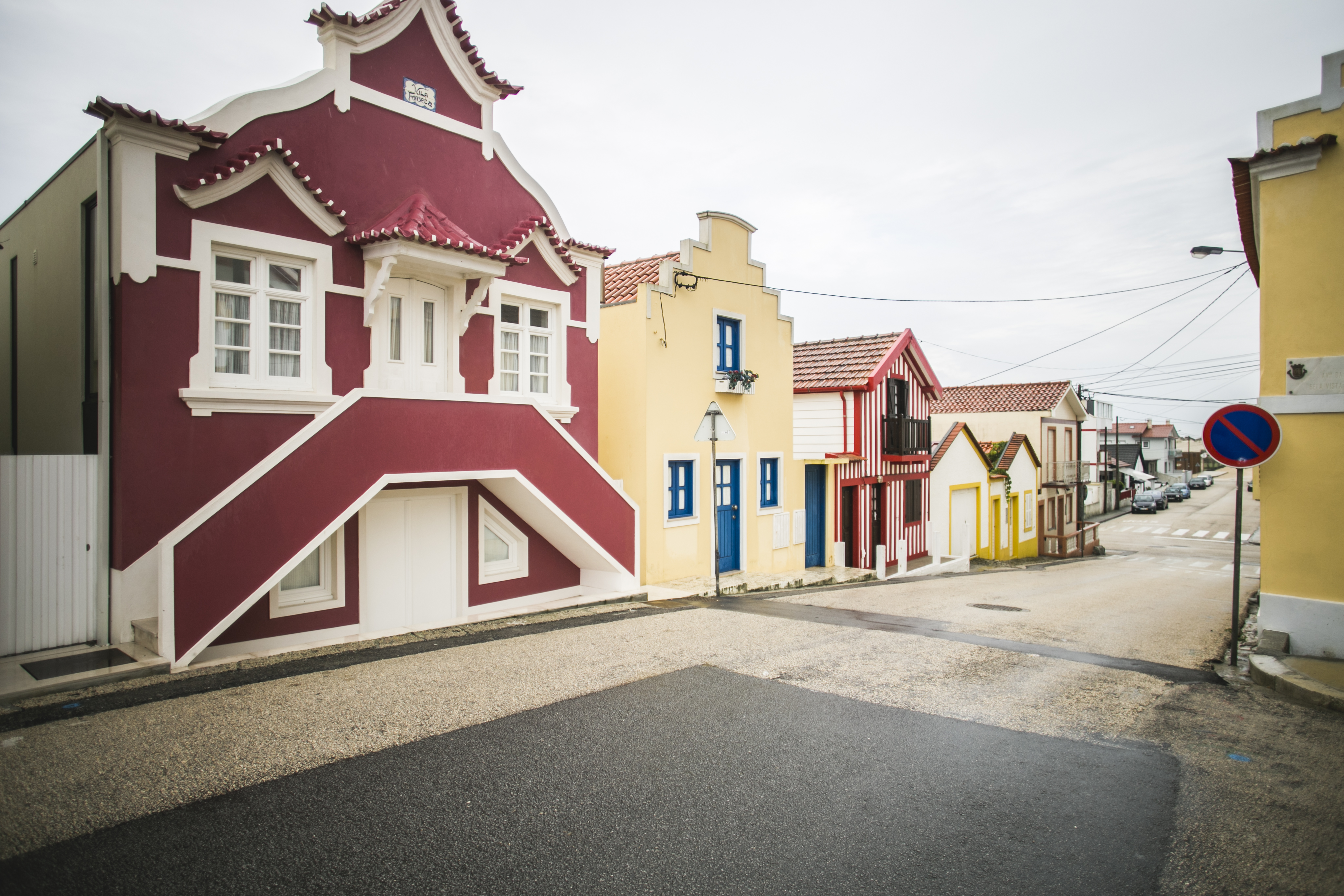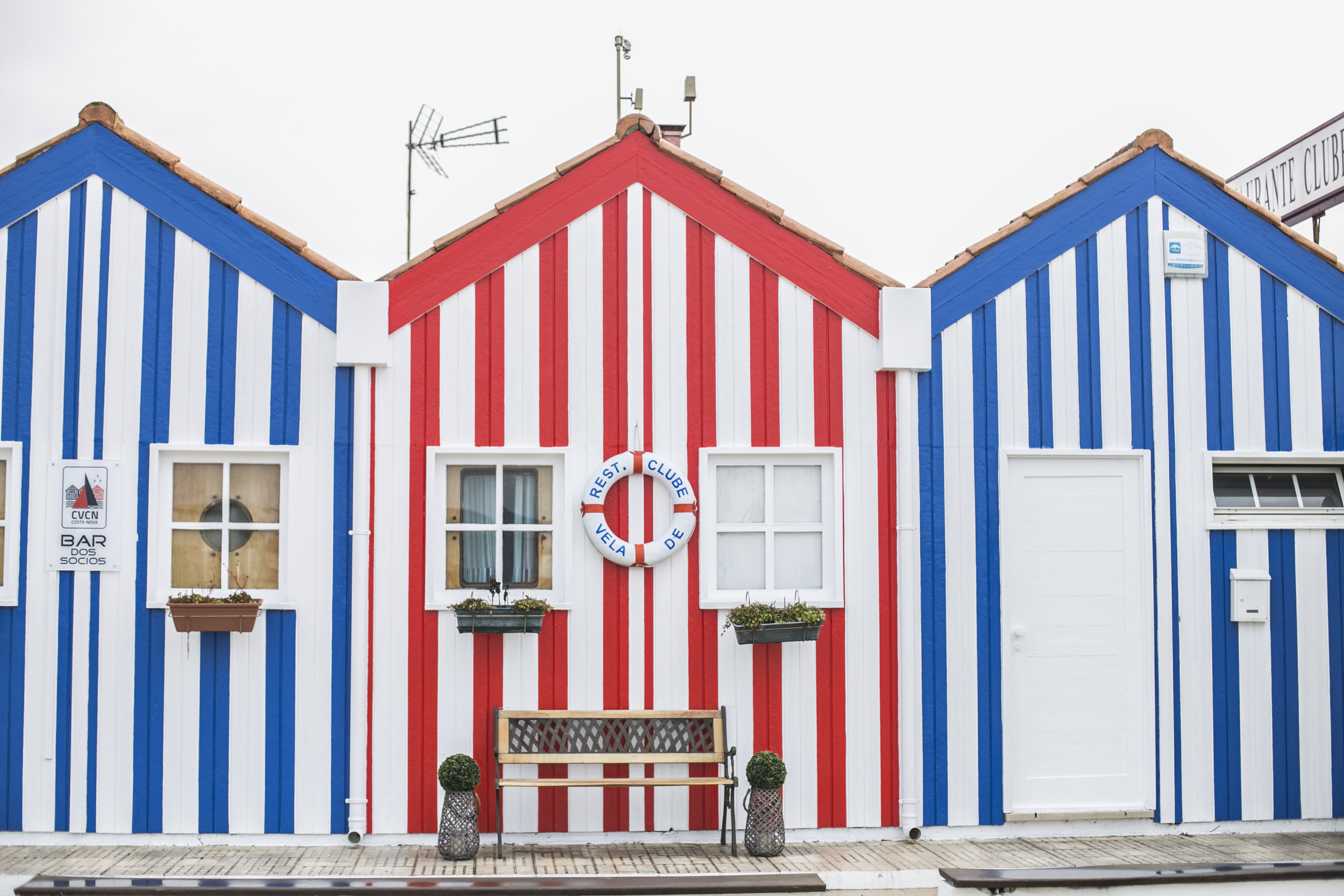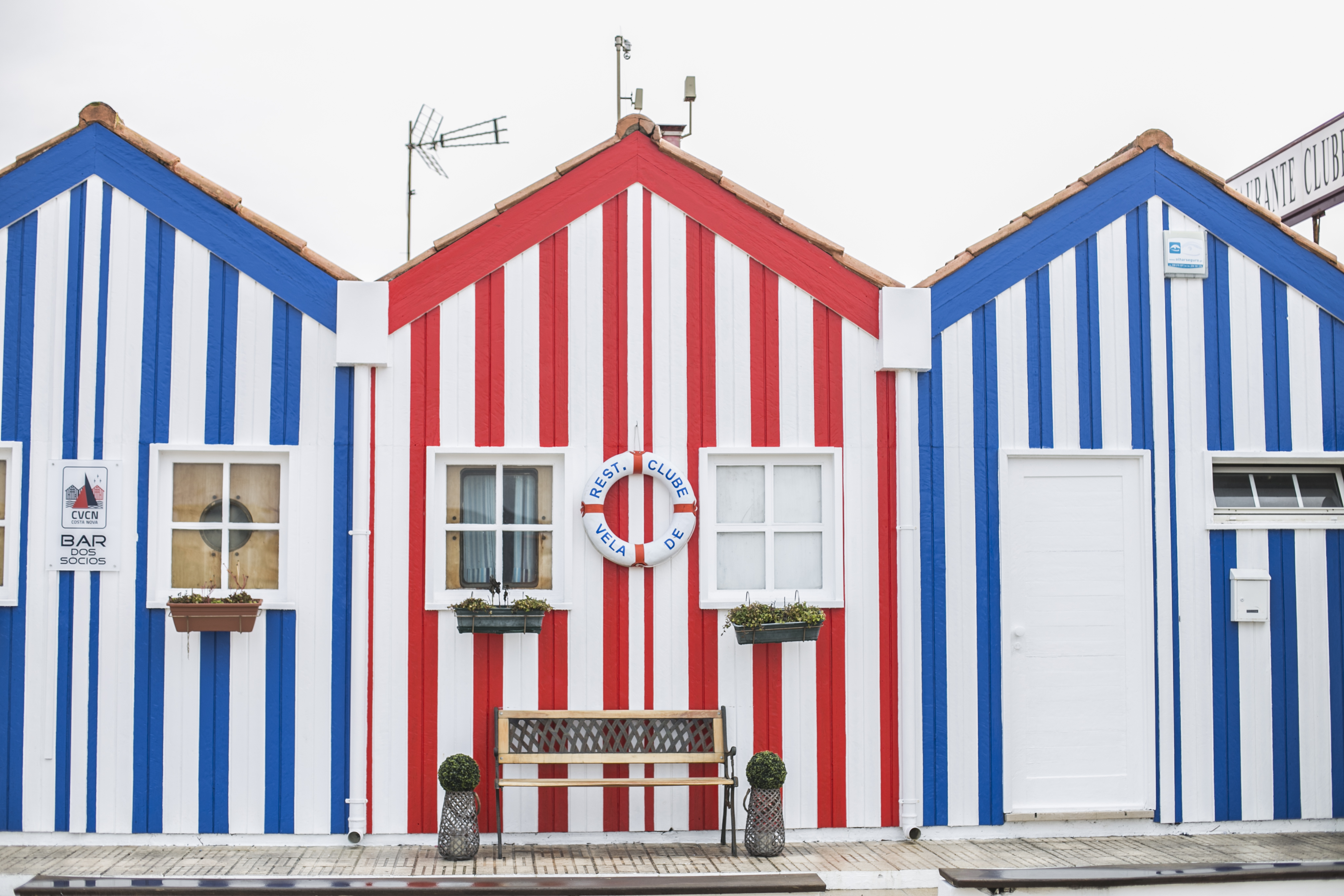 Costa Nova
Sesimbra
Lizbona
Lizbona
Lizbona
Obviously, these are not all places in the presented countries, but these are all places, I've been to, got to know and checked. Do you have your own cities and towns like these? In the nearest future, I plan to visit Sardinia, Malta, Basque Country (because I really like San Sebastian) and Normandy.