Kazimierz is a part of Krakow which can easily take your breath away. I actually visit Krakow so often mainly because of Kazimierz. I'm not even sure how to approach the topic of Kazimierz and I'm really worried that anything I type will sound like a cliché. It's just so unbelievably interesting. The history, the peculiar atmosphere of this place, the iconic Jewish Culture Festival. What an amazing adventure for all of your senses just to be there! Kazimierz has always played an important, crucial I would say, role in Polish history.
However, I still remember the year 2000 when apart from appreciating the historical places there wasn't much, well…to do. With time new restaurants appeared, new cool spots and hotels. Kazimierz which has been affected by its history so strongly has suddenly become a place where young adults met and celebrated life.
These days Kazimierz is the place to be for artists, interesting projects and delicious meals at fine restaurants. Tourists love Kazimierz now. I'm glad that it has become one of the most iconic and interesting places in Krakow.
I will take you on an adventure. I'll show you modern, delicious and beautiful Kazimierz. When you're visiting Krakow, make sure you spend most of your time in Kazimierz – I bet you will fall in love with the place.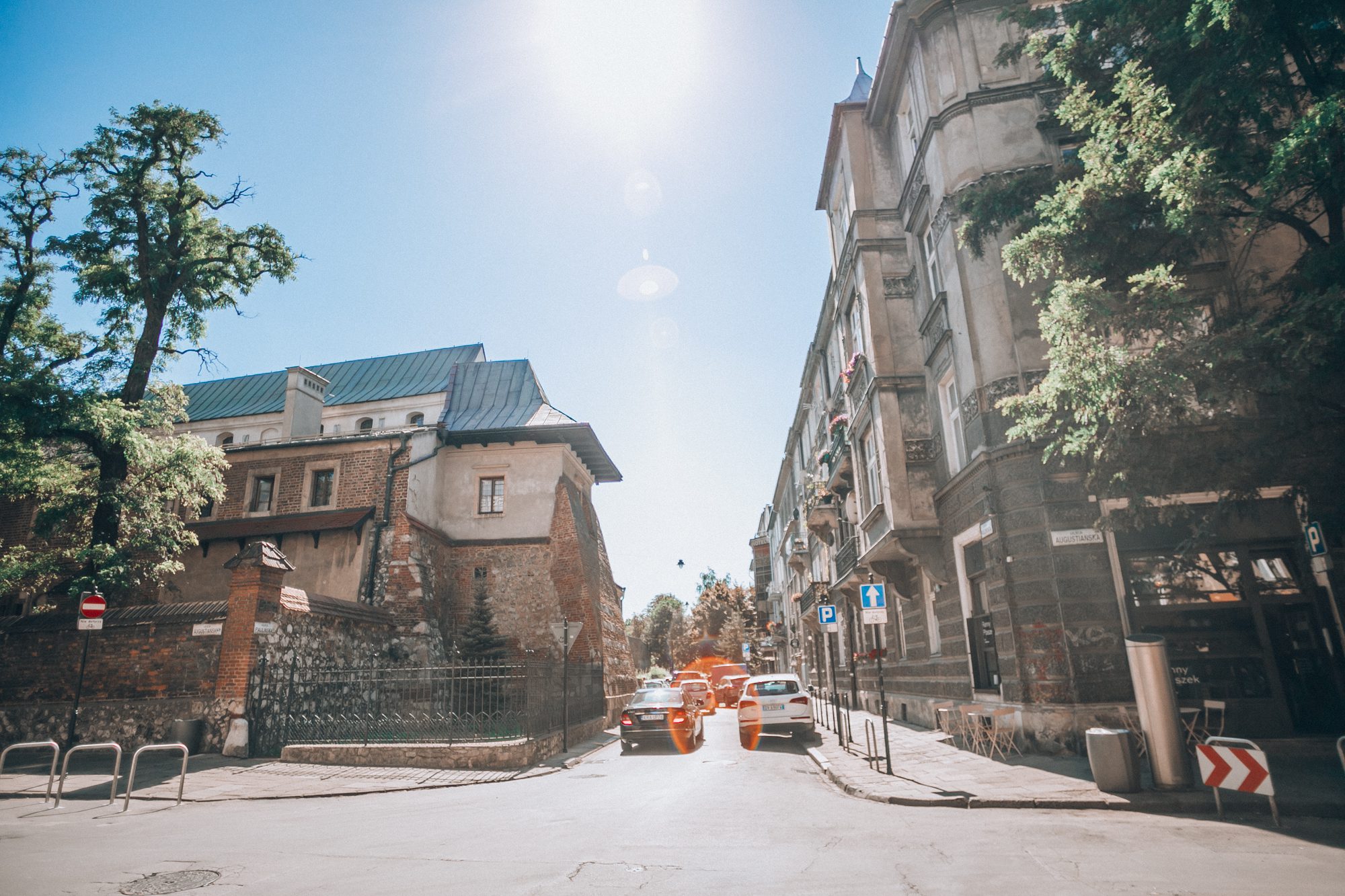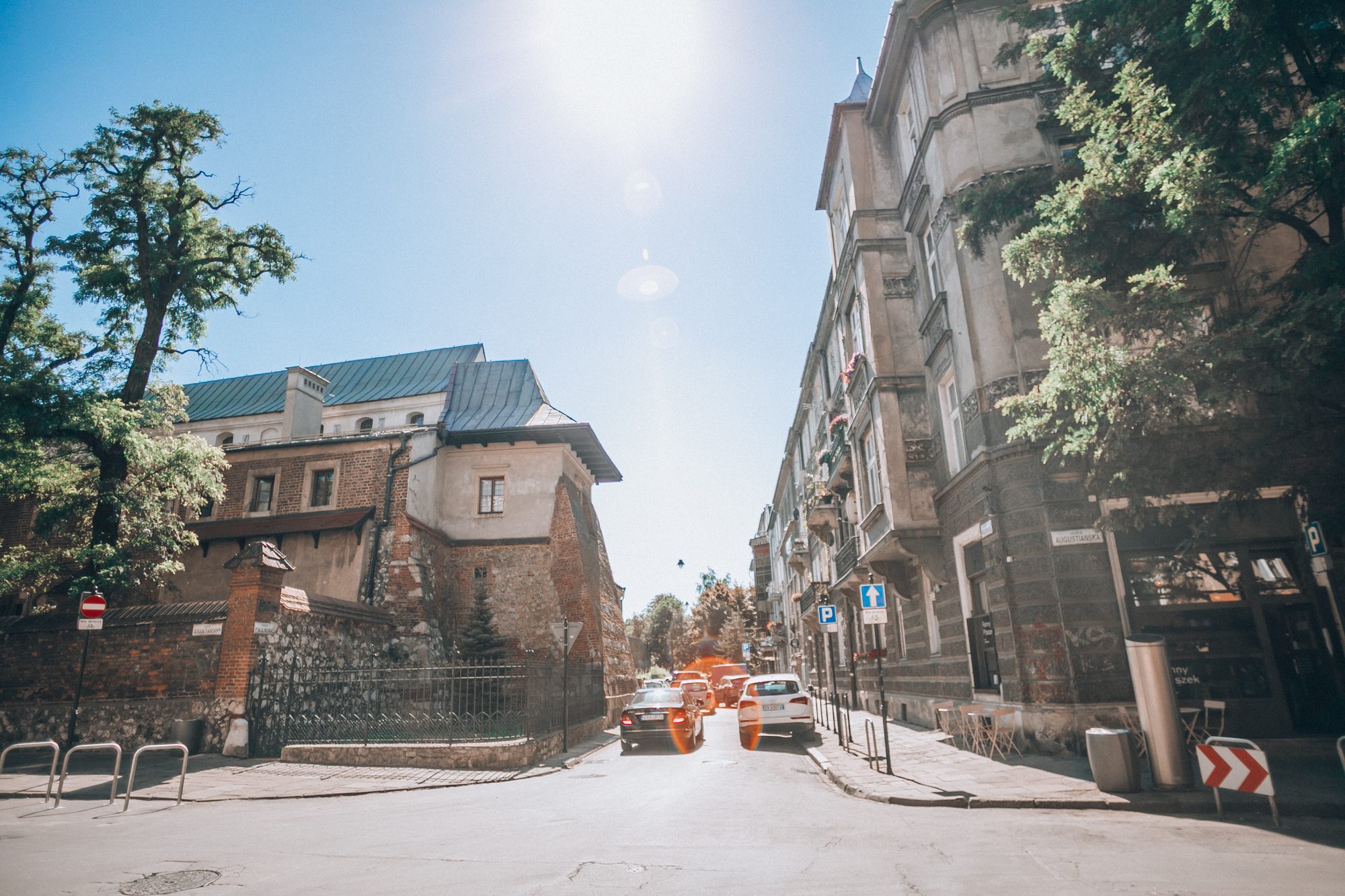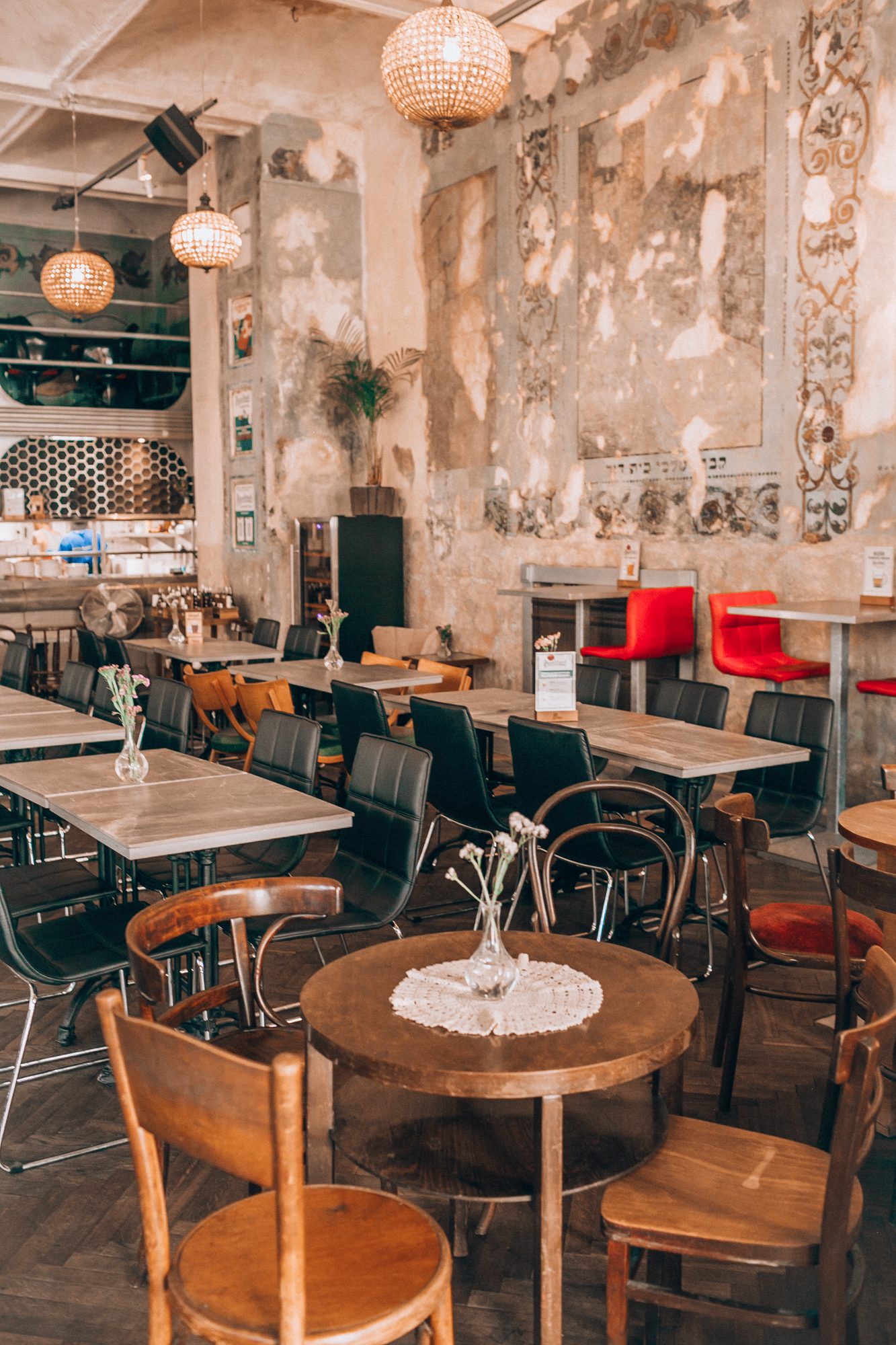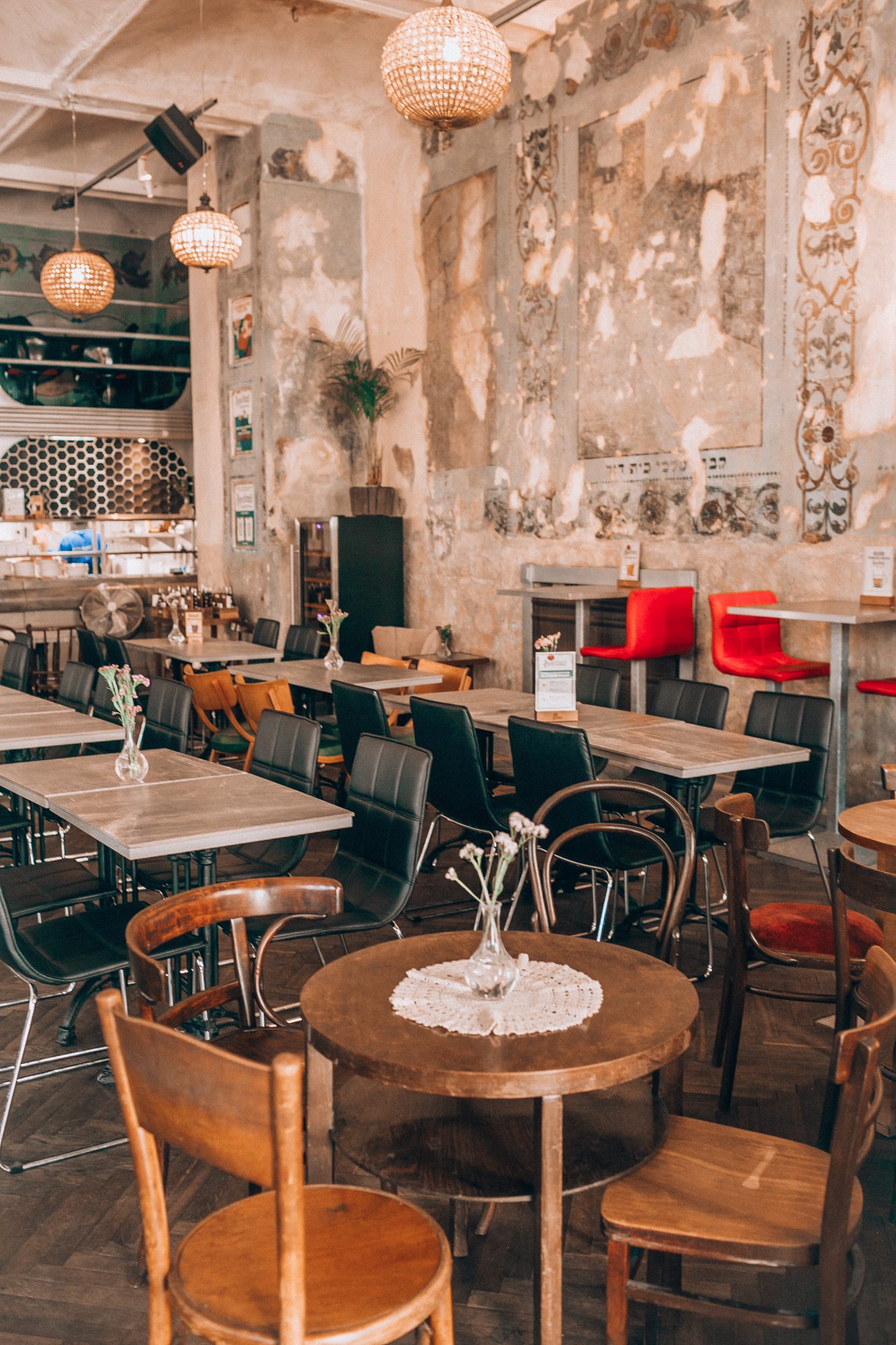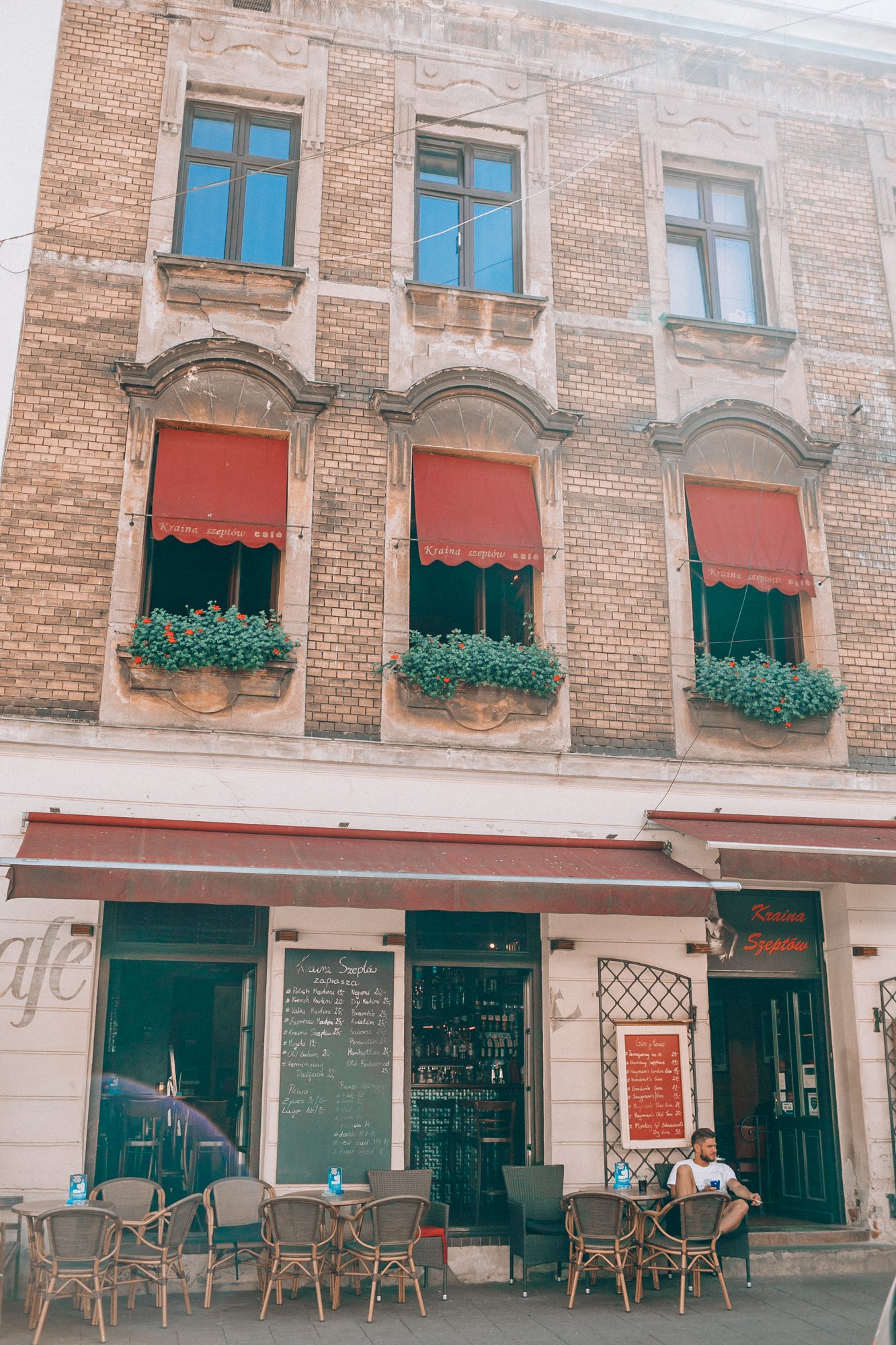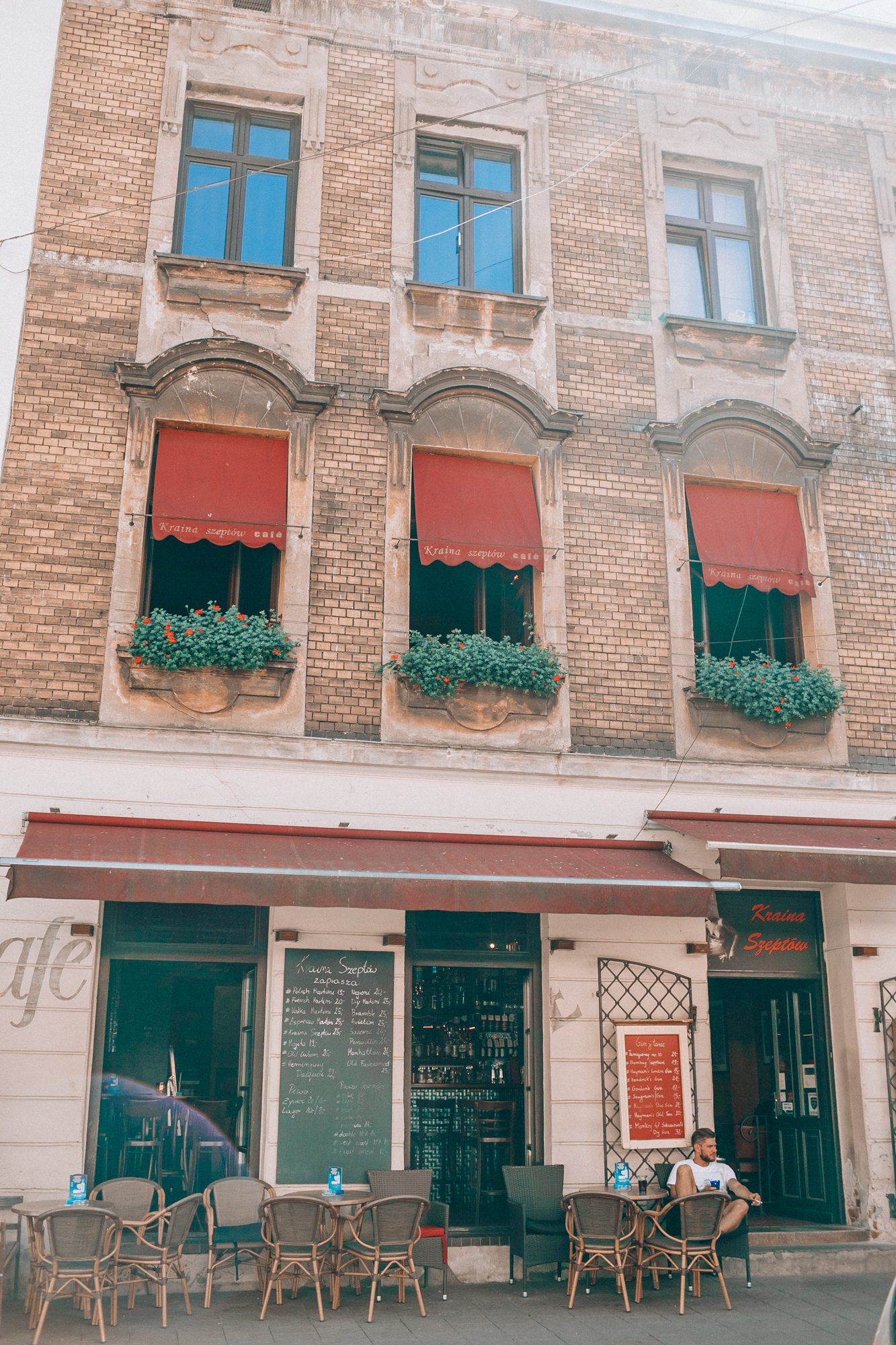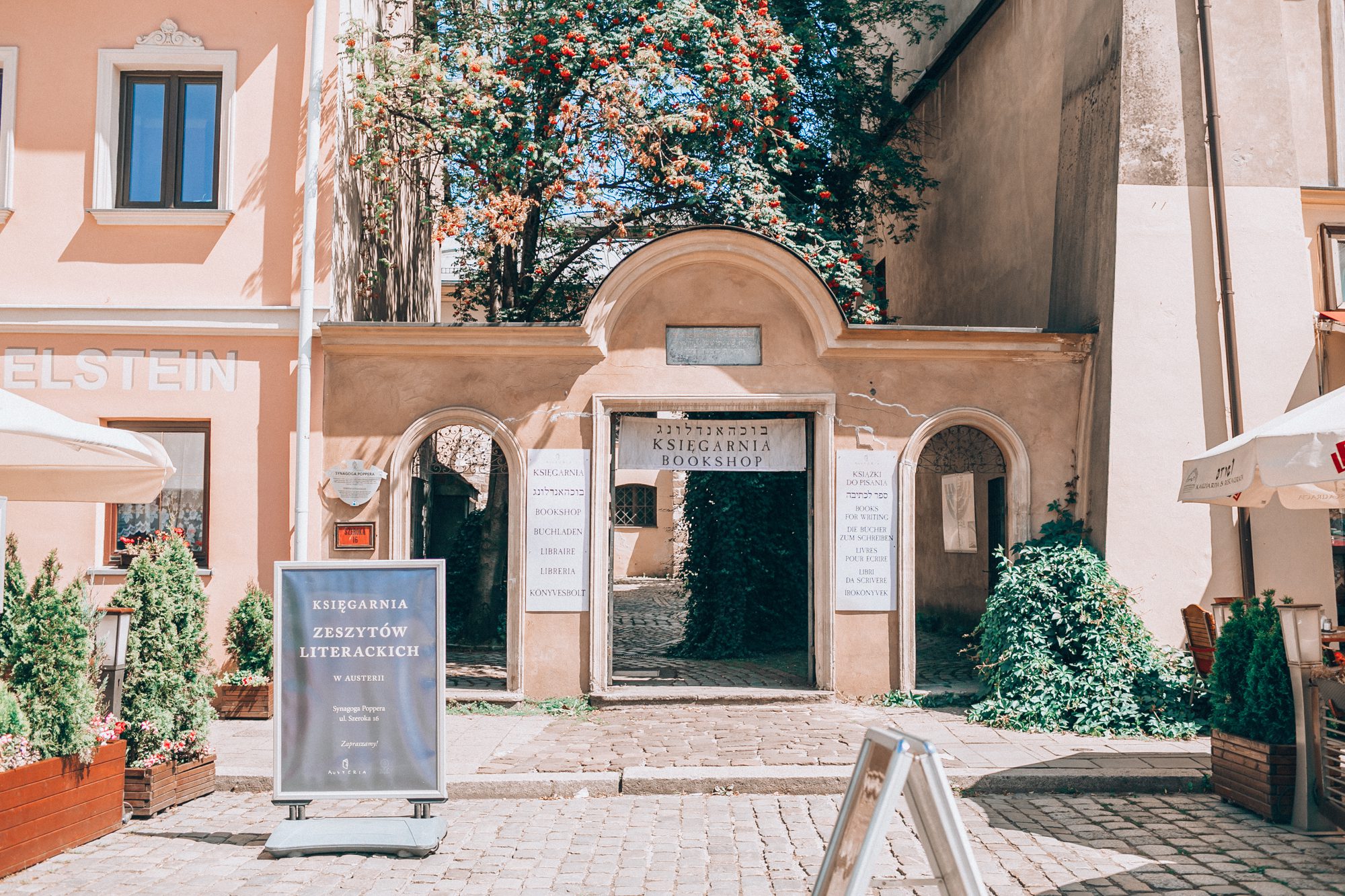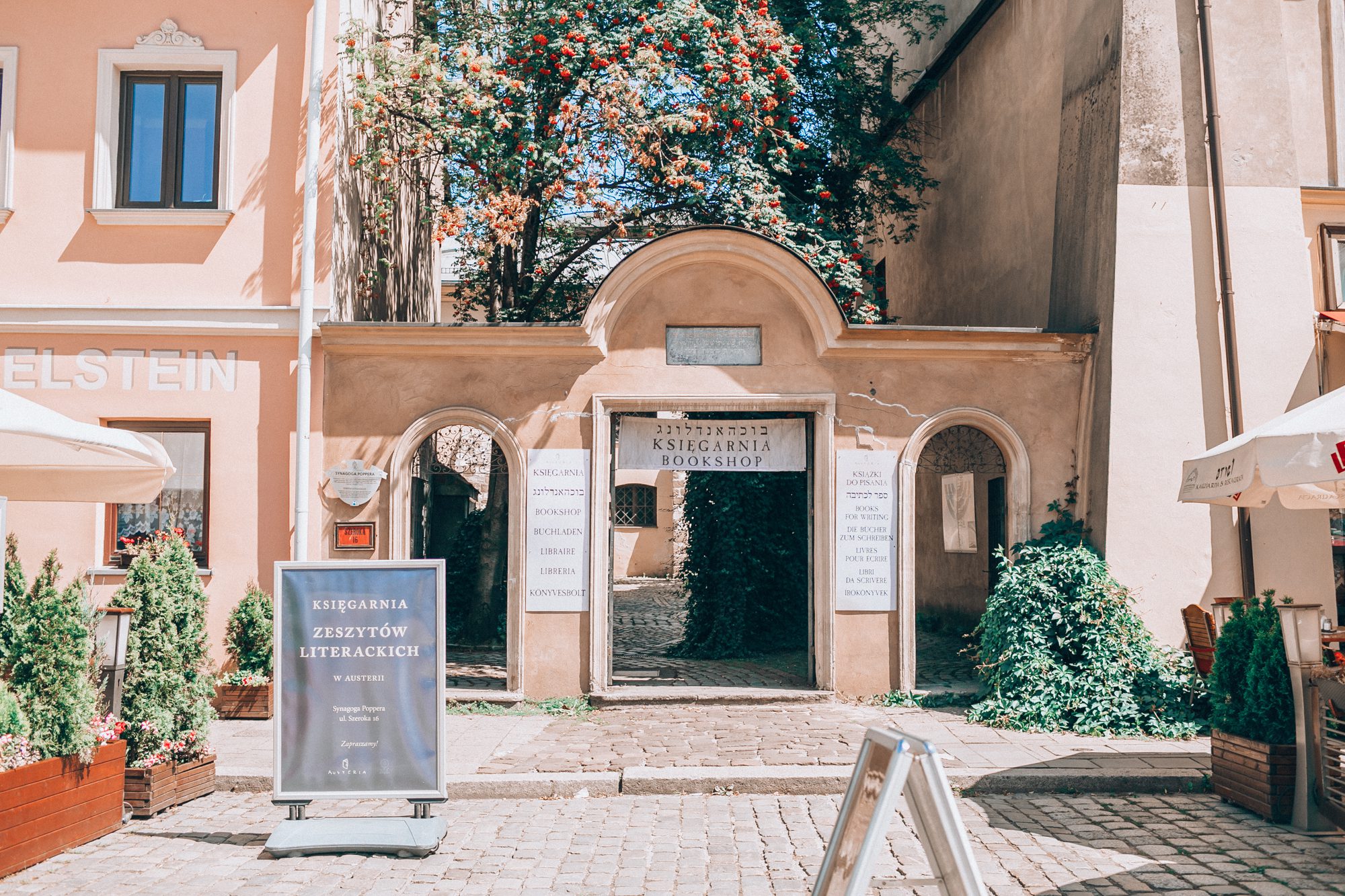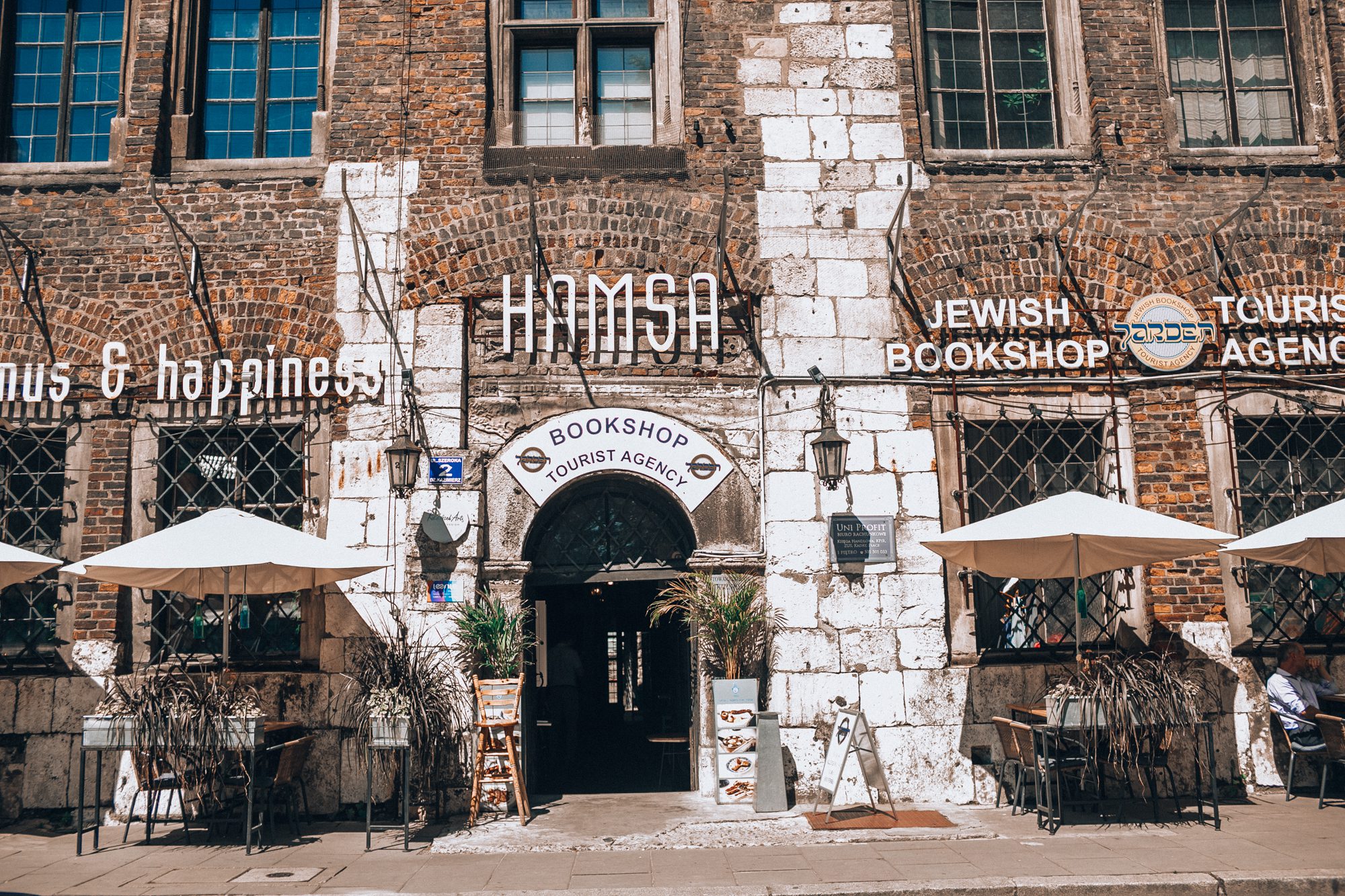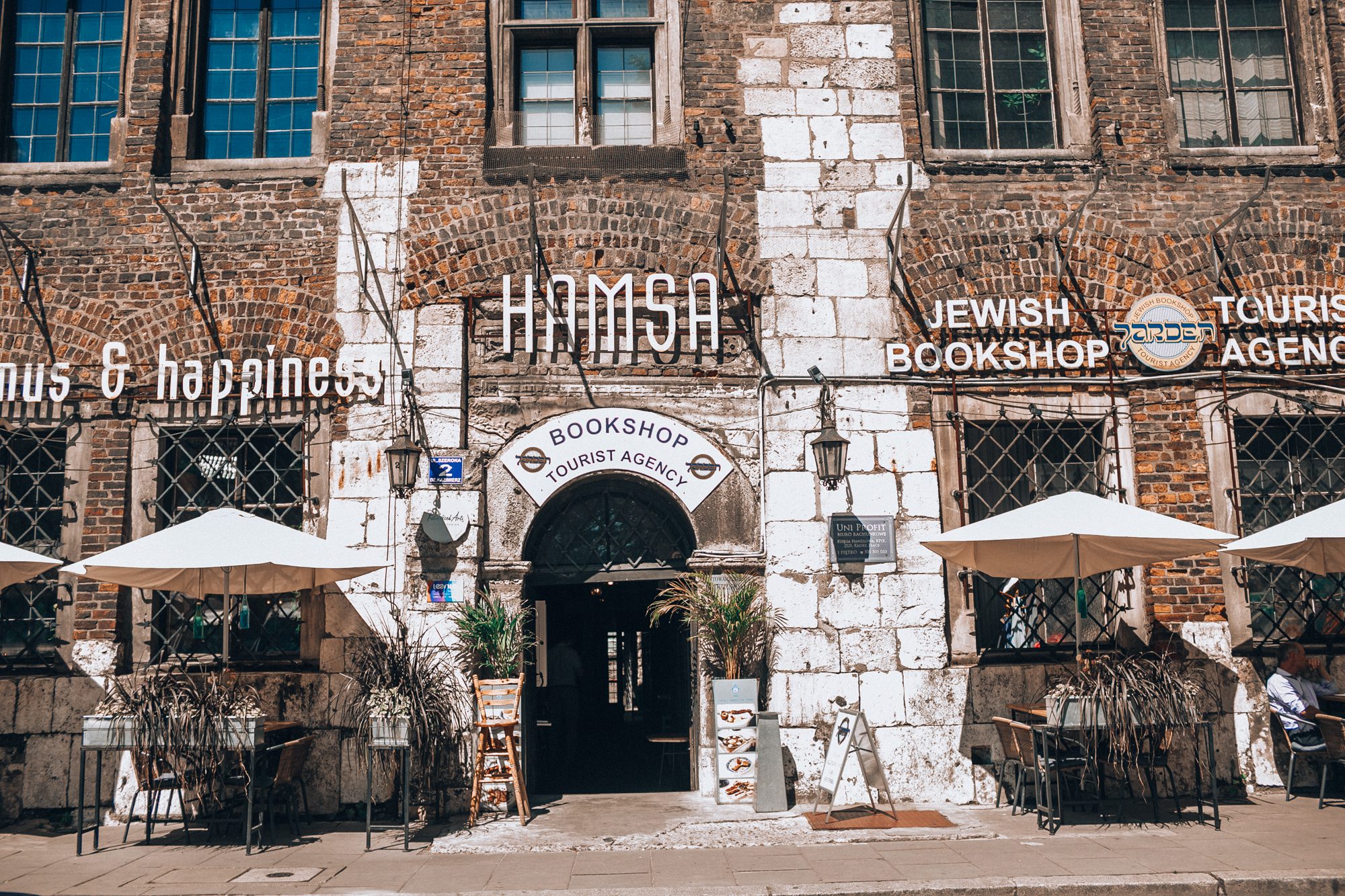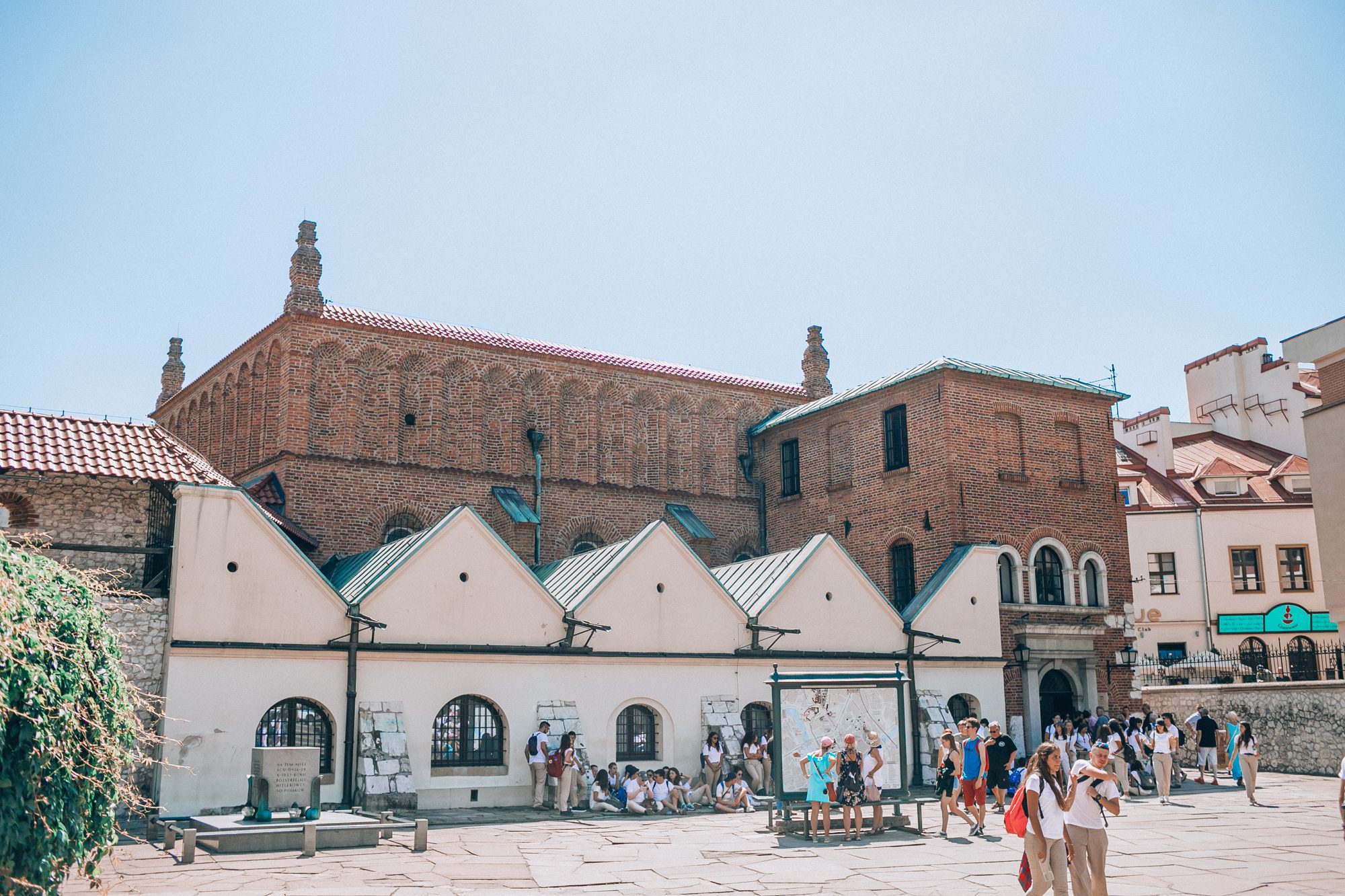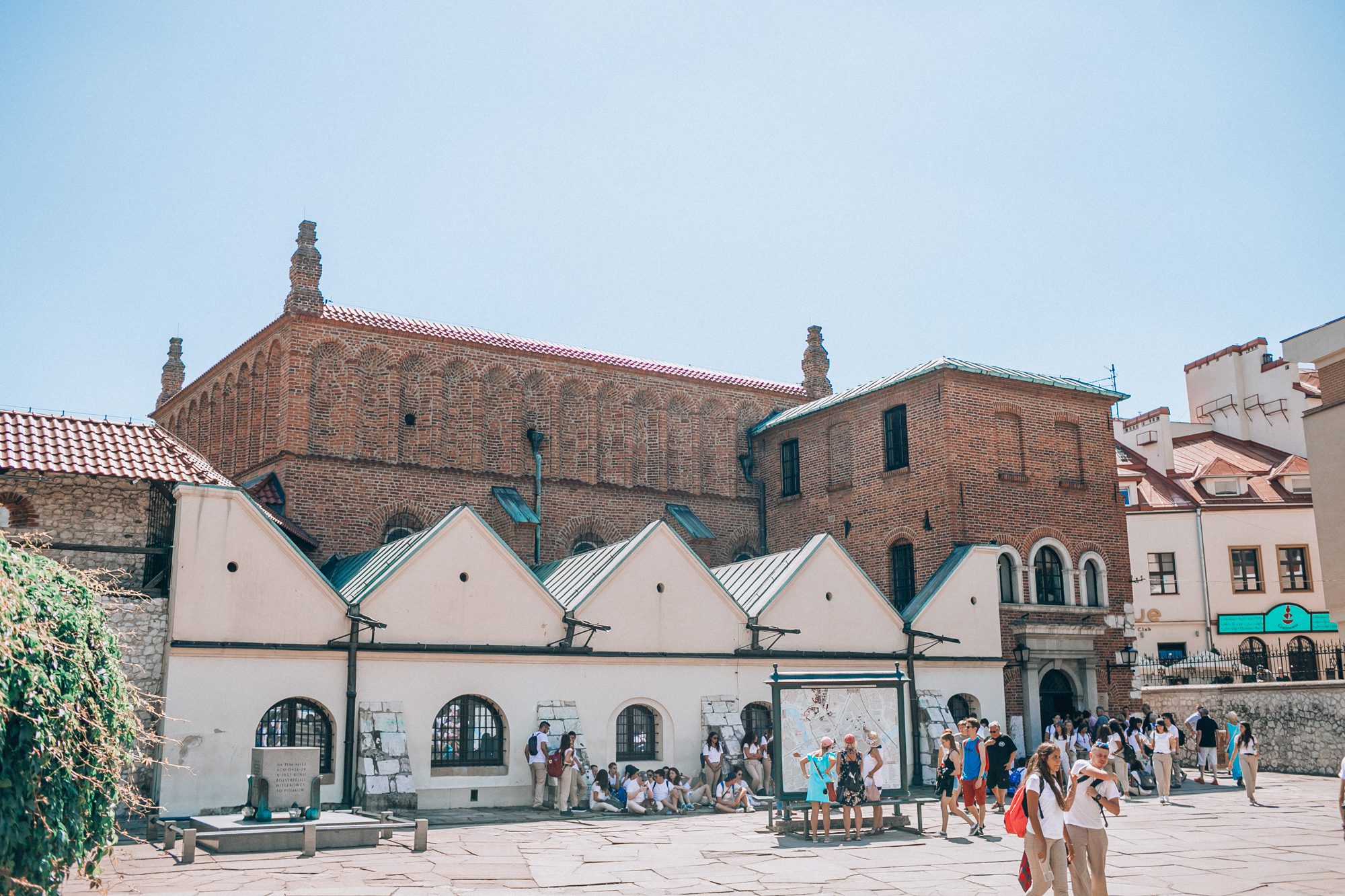 An ideal place to have breakfast. Pink interior, interesting menu and delicious coffee. The venue is really small and so don't get too impatient if you can't get a table quickly. It's really worth visiting!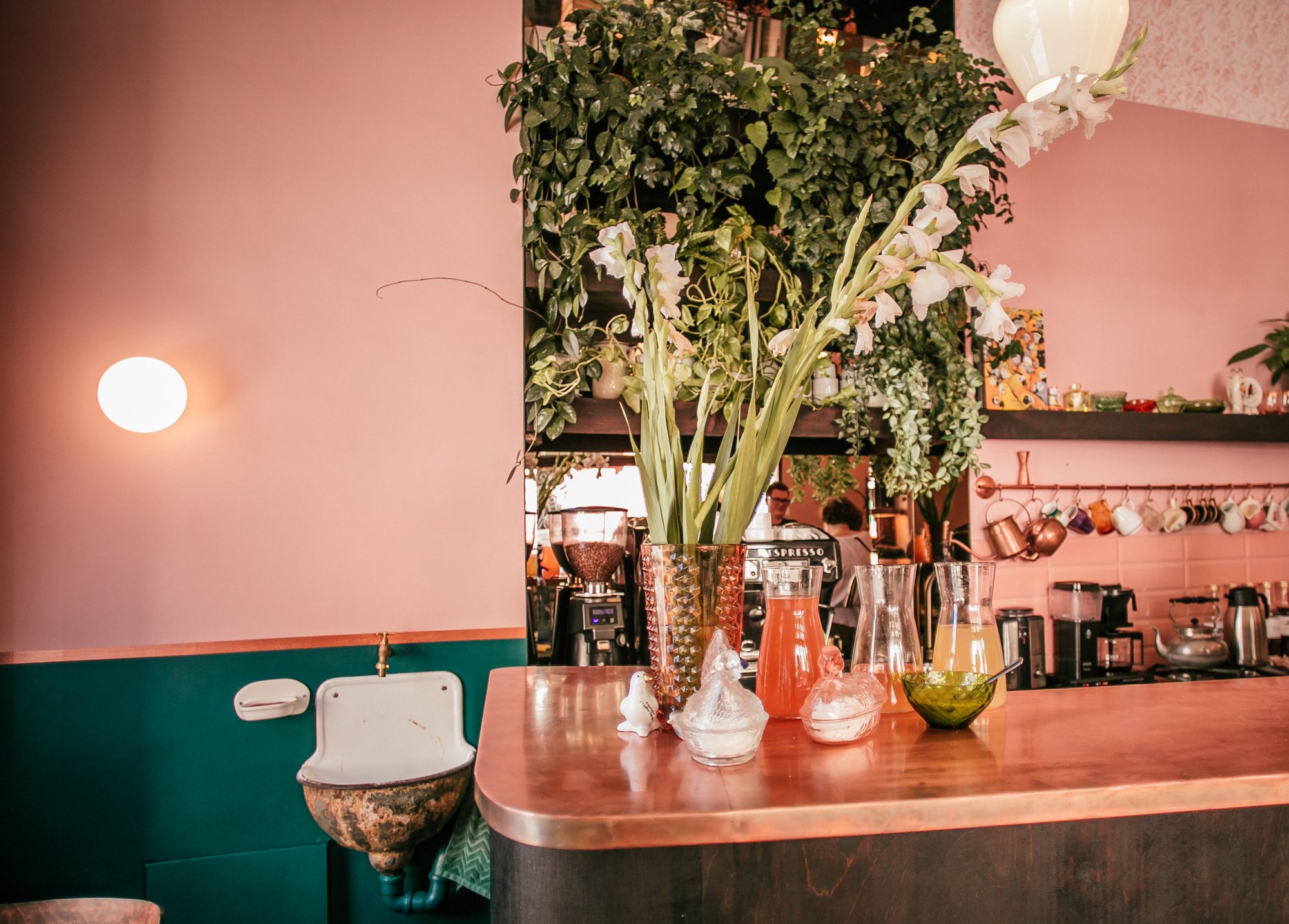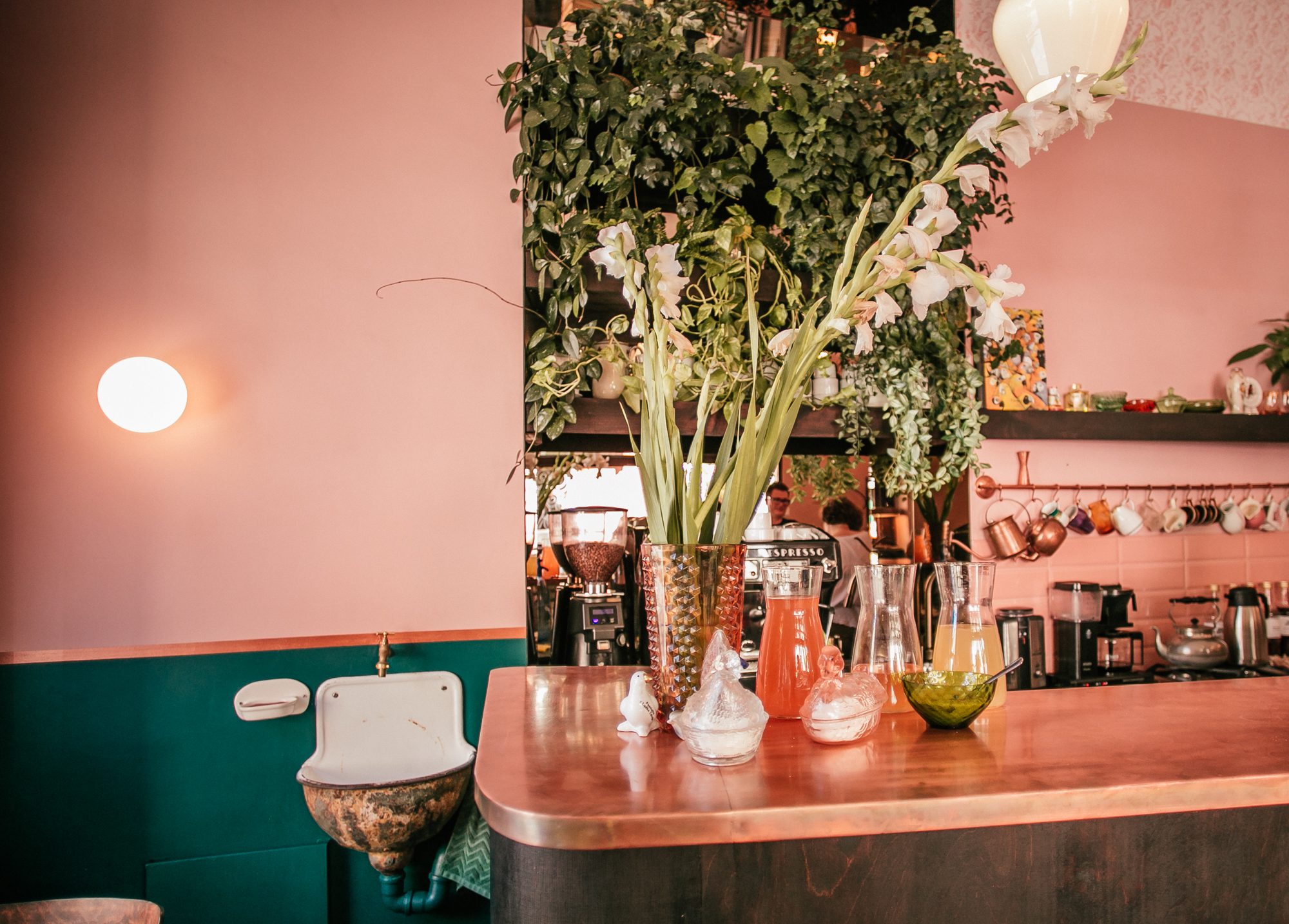 This place also belongs to the owners of Ranny Ptaszek (Early Bird). It's as small as the former, with excellent cuisine, but specialising in…hummus! You won't find better hummus anywhere else!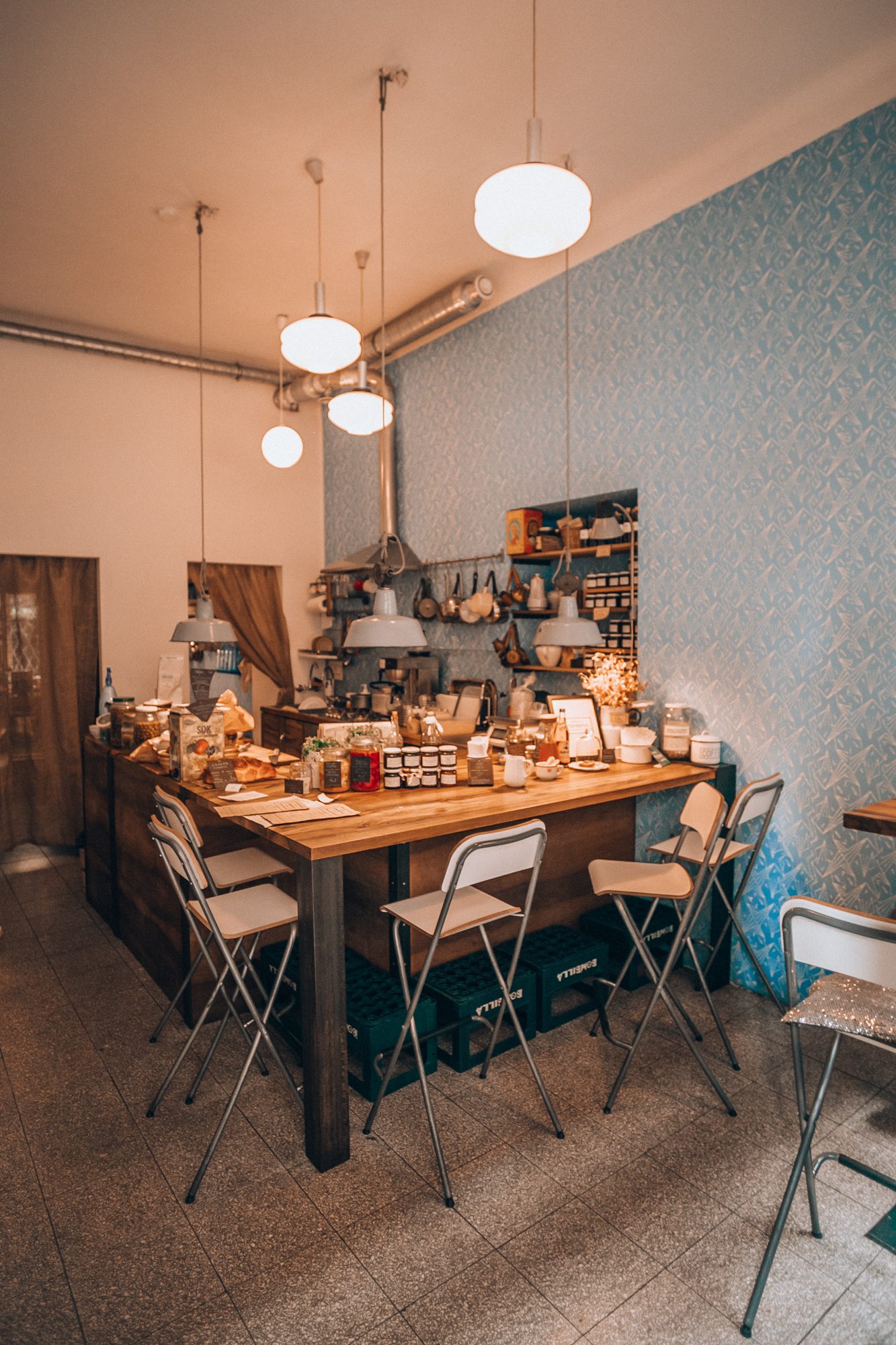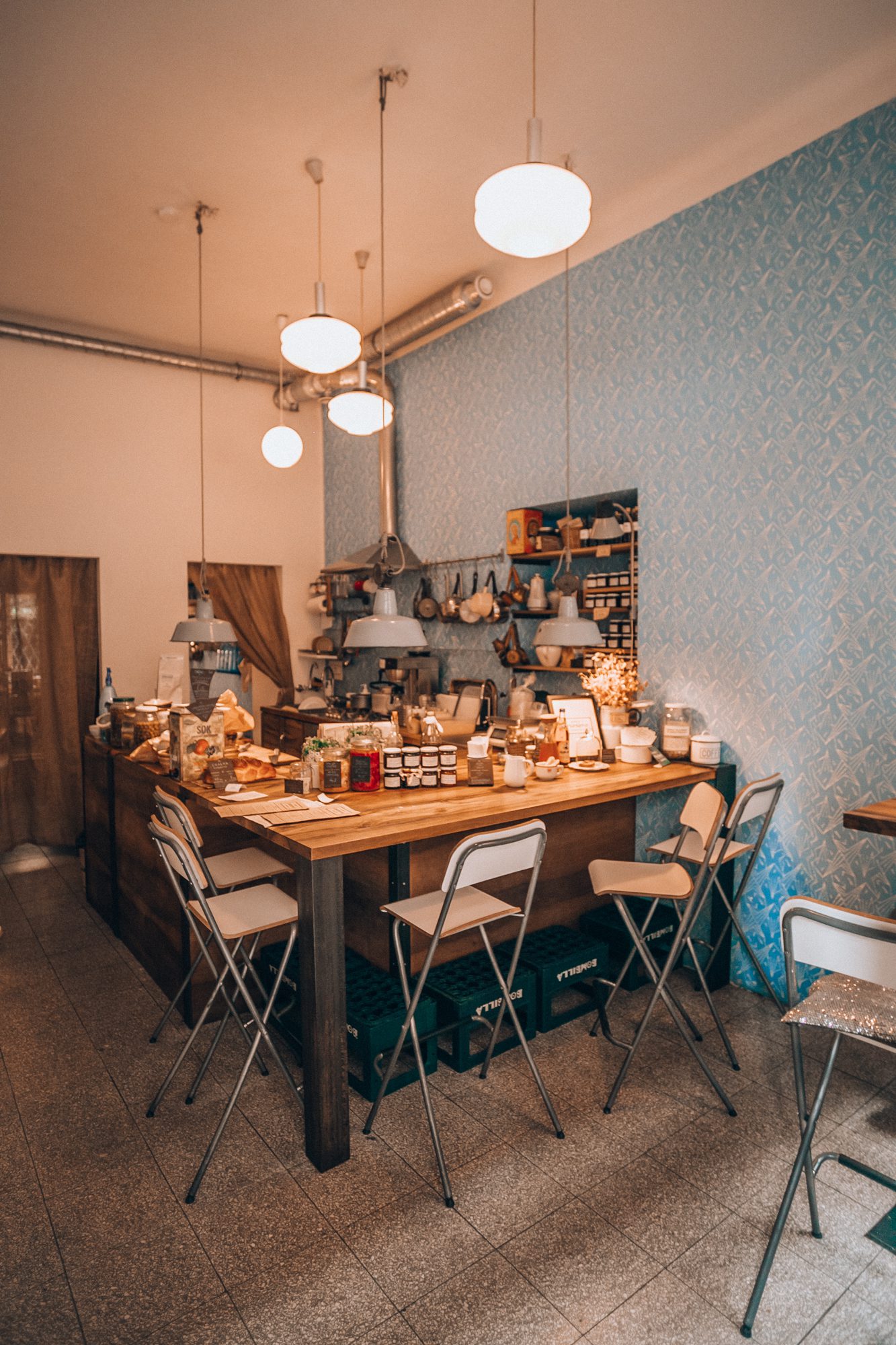 OJEJU (Miodowa 9, Kraków)
This is an amazing shop with Asian beauty products and natural Polish cosmetics. You can fulfil all of your makeup dreams in this one spot. Customer service is excellent and the interior sooo beautiful!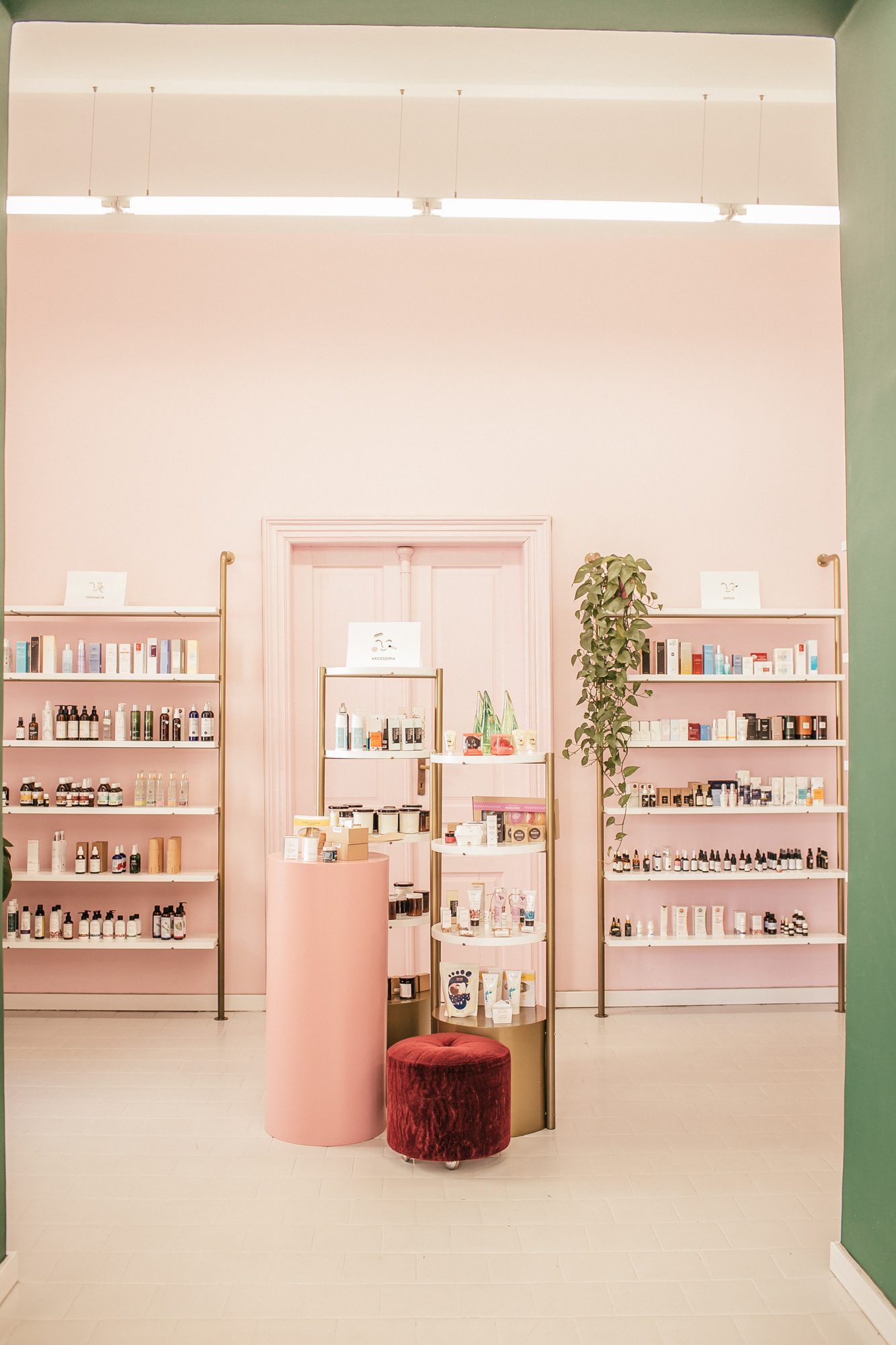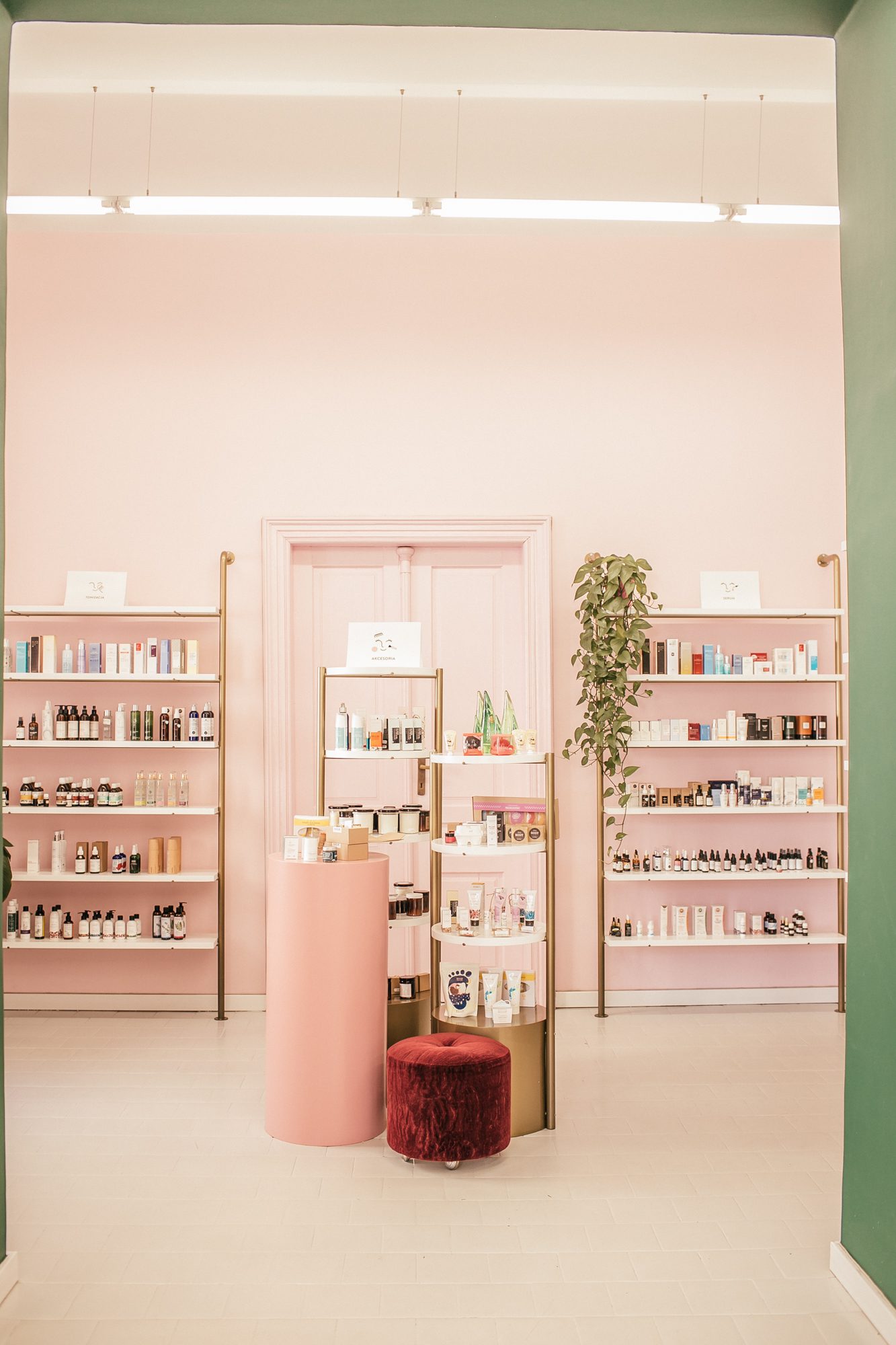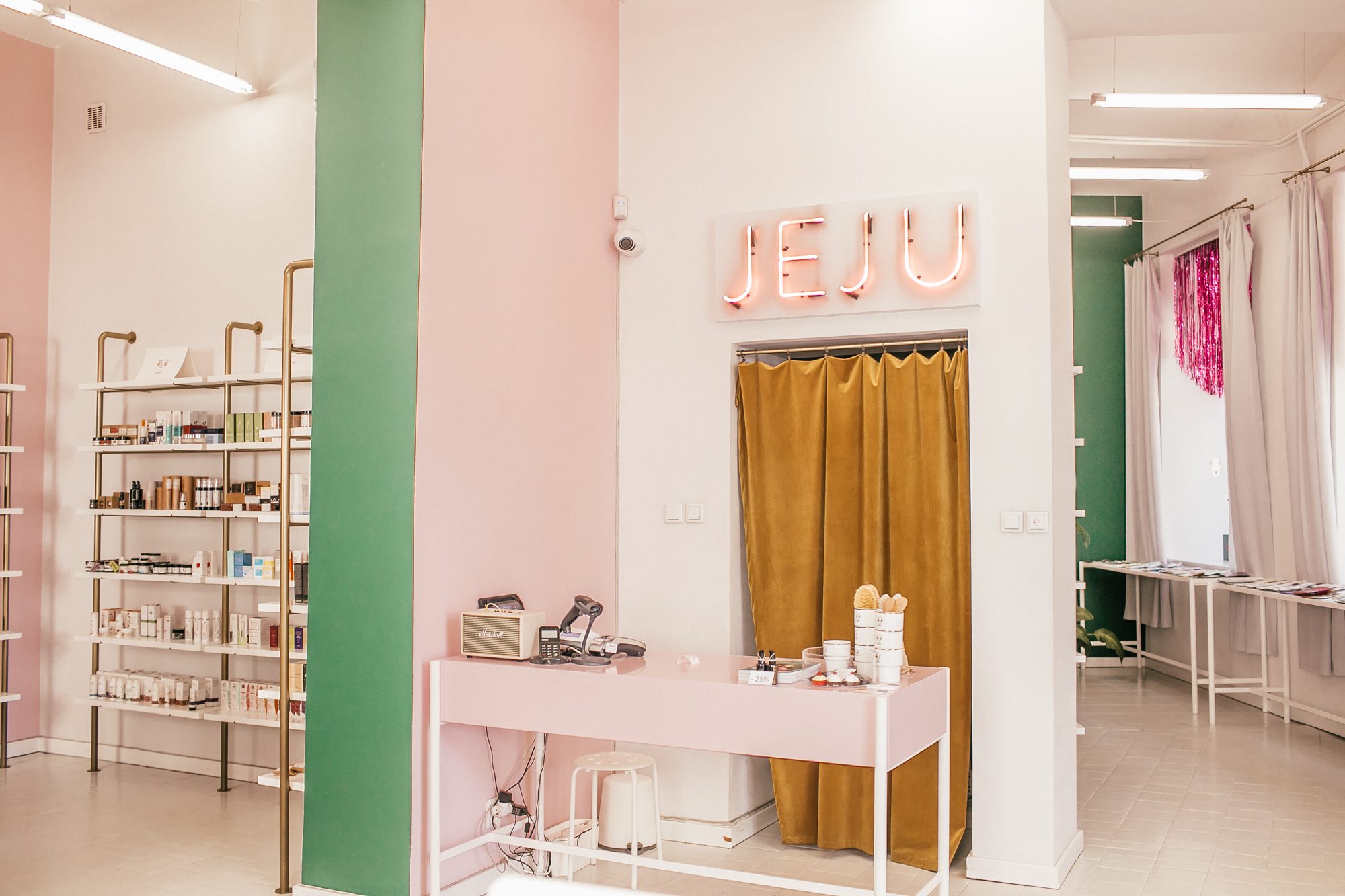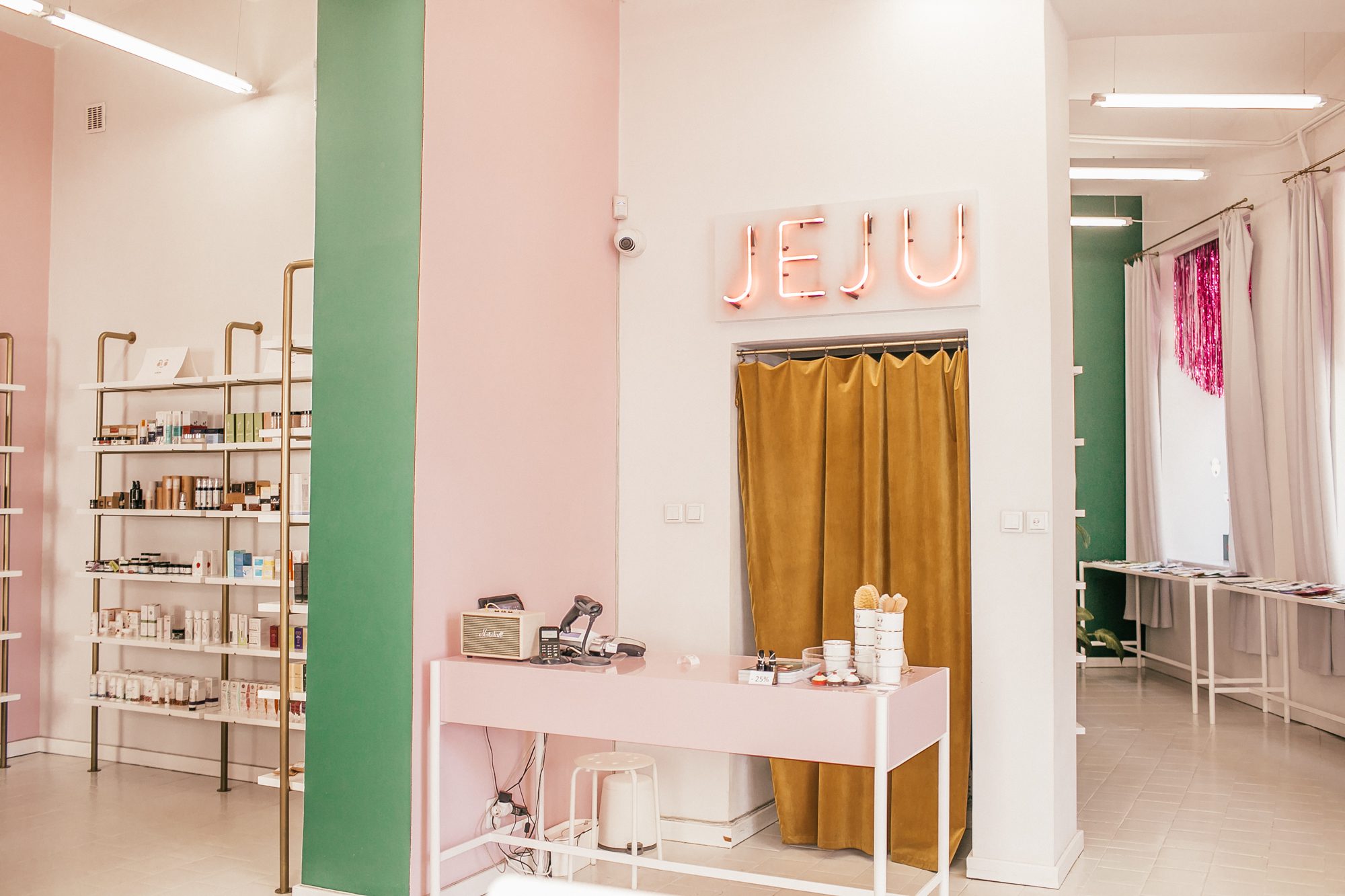 SZYLDY NA SZEROKIEJ
When you're walking across Miodowa Street in the direction of Szeroka Street, you will be transported back in time. Suddenly you're in Kazimierz 100 years ago and it's not just because of the vintage shopfront signs (which add so much charm to the old façade!), but mainly because of the eerie aura around synagogues.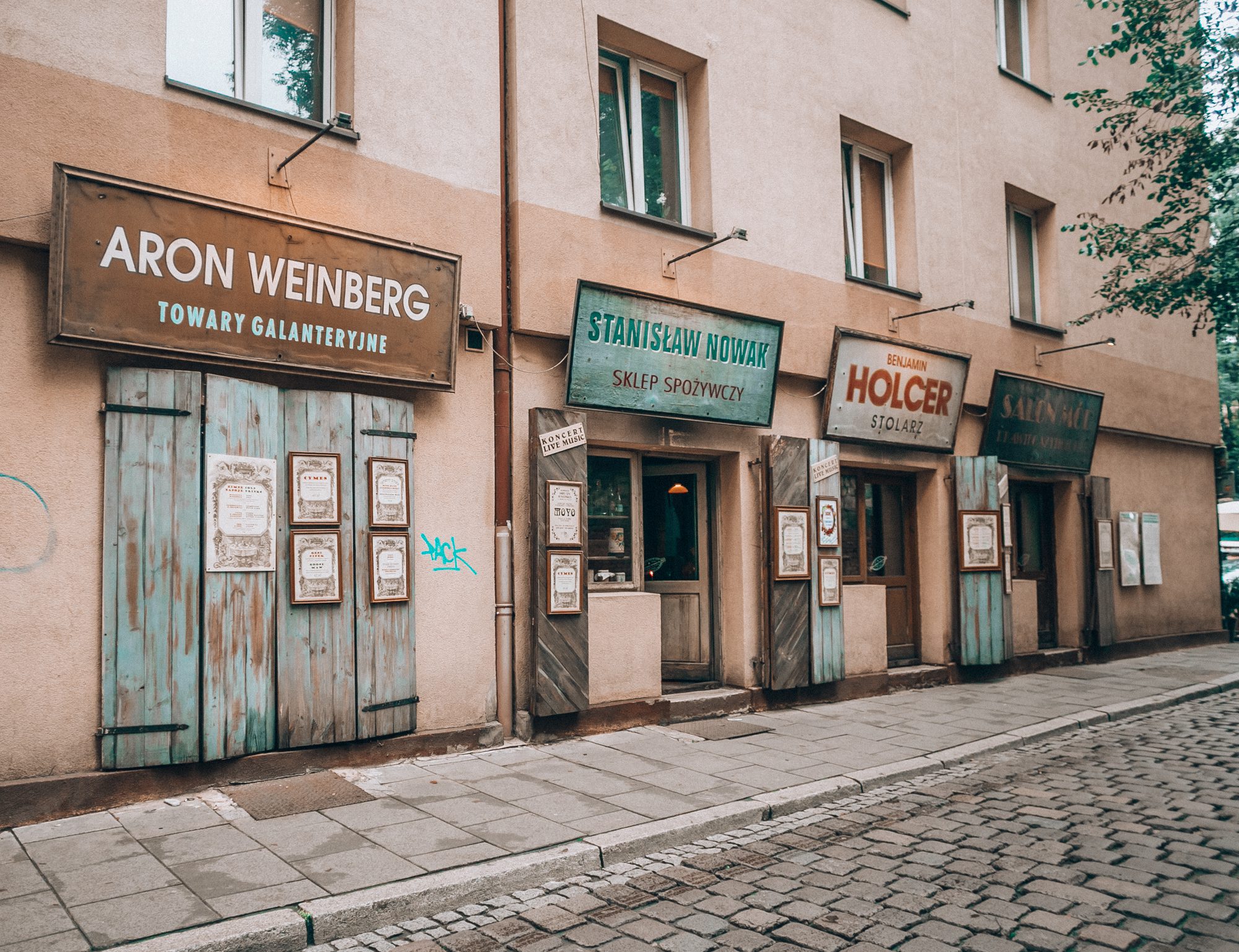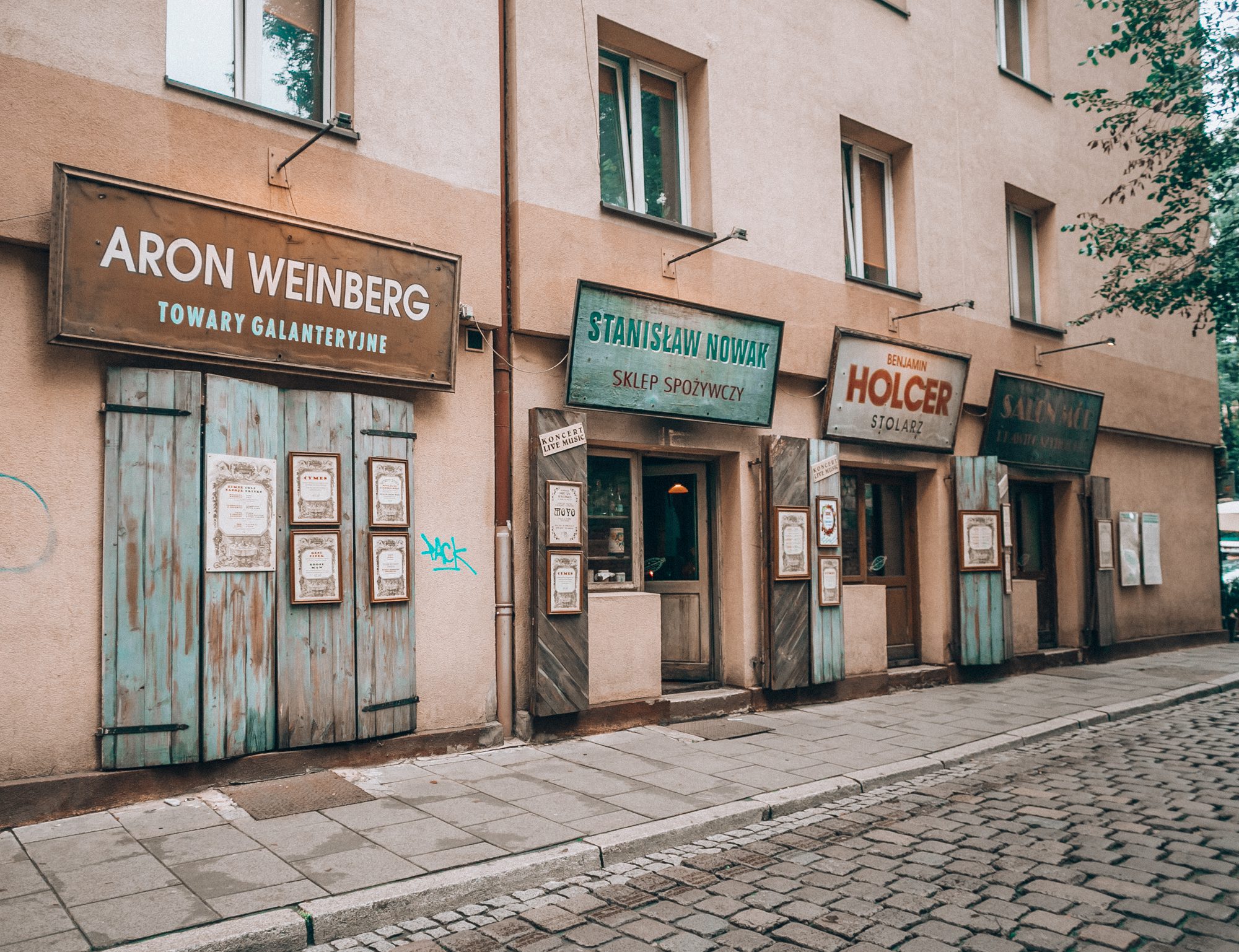 ALCHEMIA (Estery 5, Kraków)
An iconic place at Plac Nowy. Homely design with a vintage vibe. Concerts. Lovely tables outside of the venue placed in front of it in summer. And…amazing cuisine in 'Alchemia od kuchni' (Alchemia's sister so to say).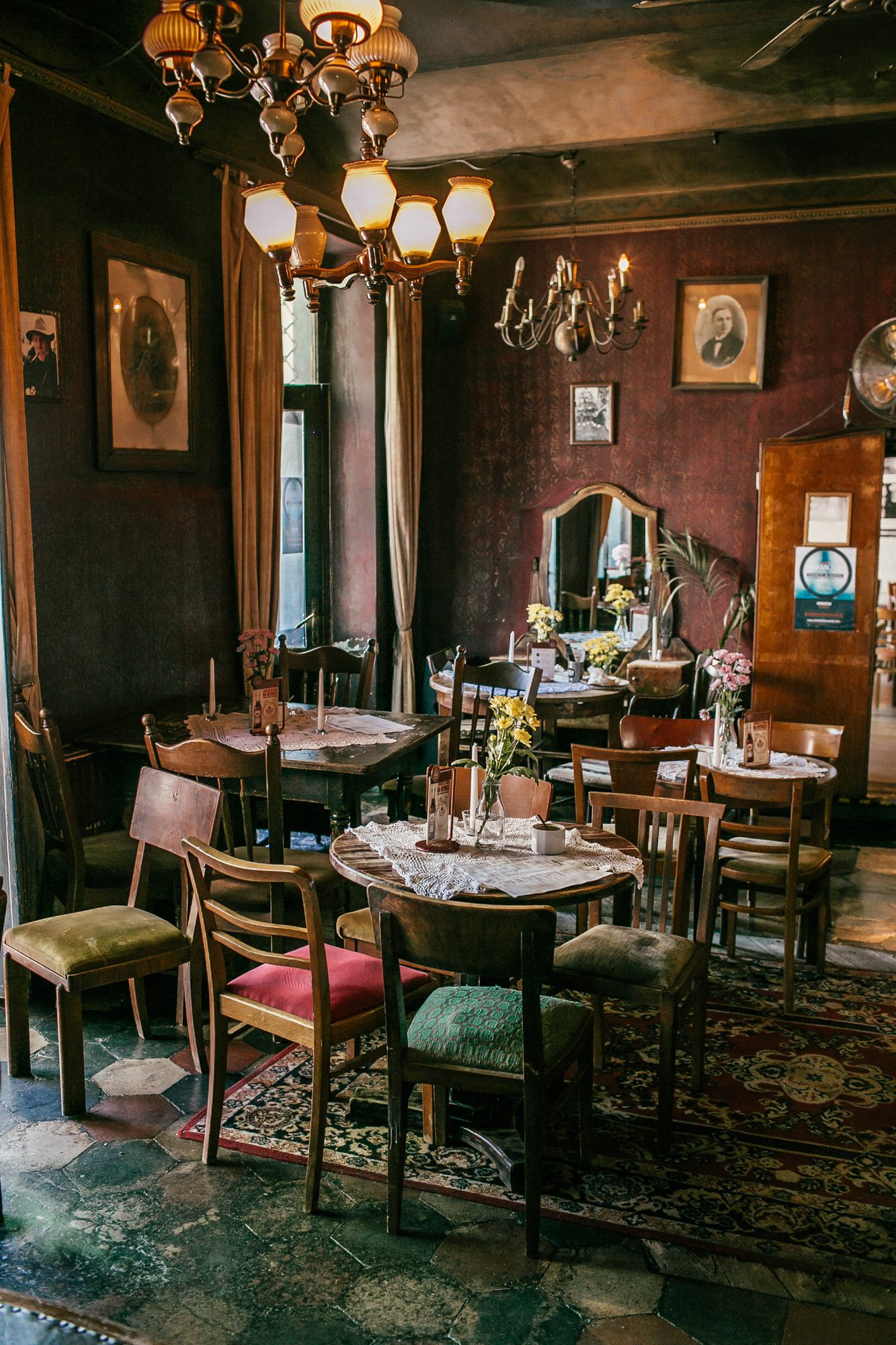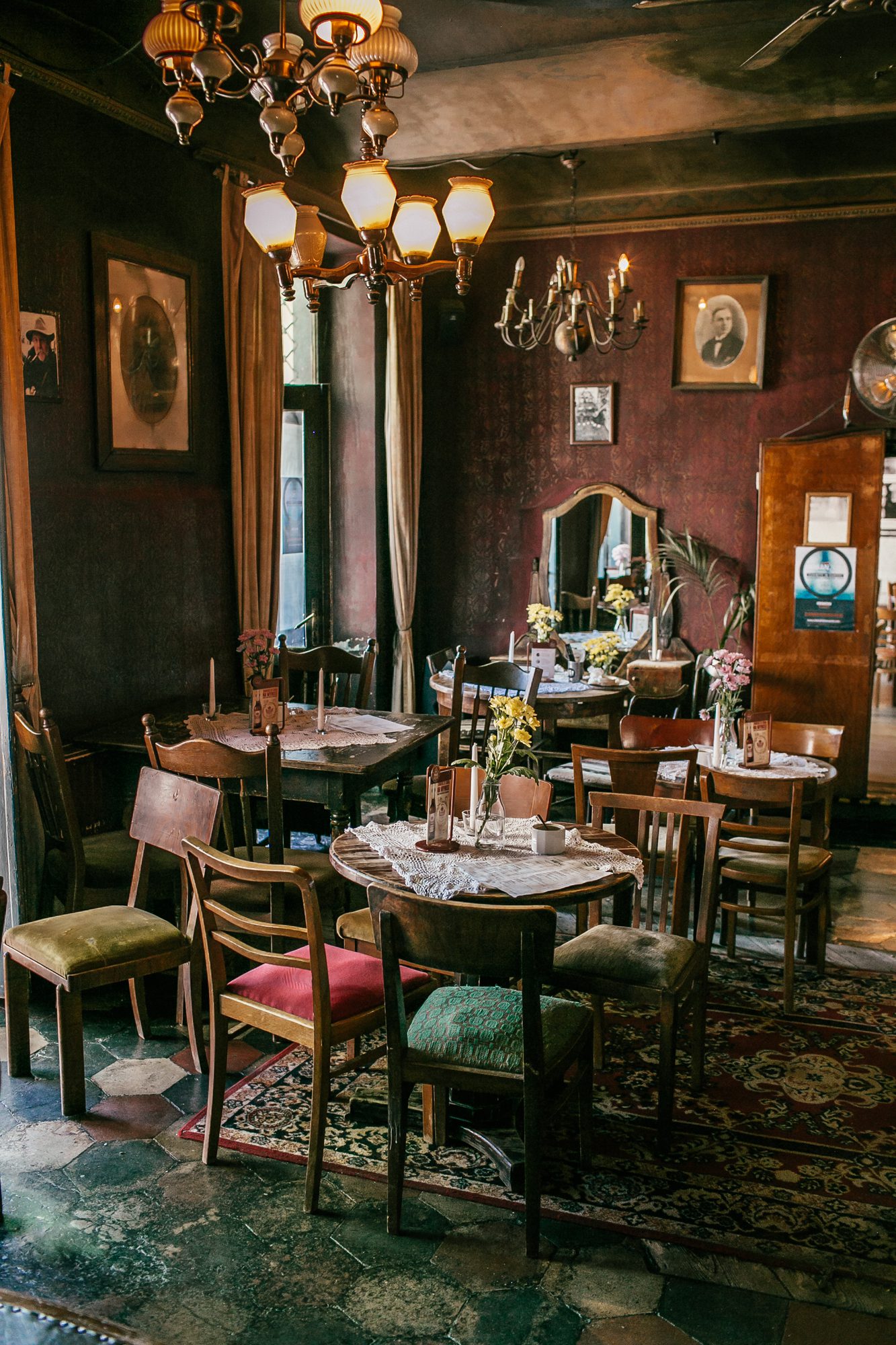 MLECZARNIA (Meiselsa 20, Kraków)
One of the cutest coffee places in Krakow. A design out of a history book, black and white pictures on the walls. Marvellous atmosphere and a lovely outside space hidden under trees.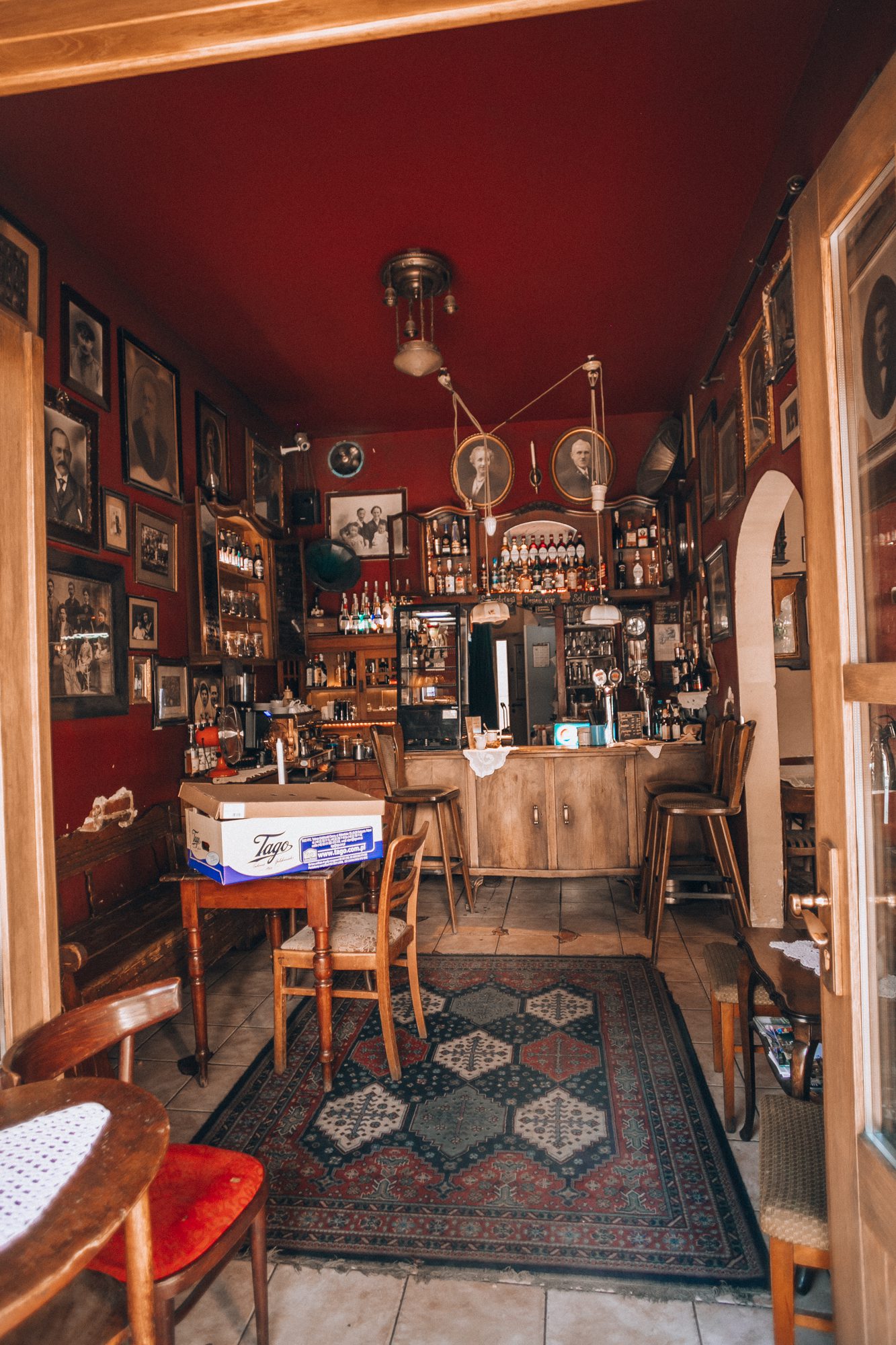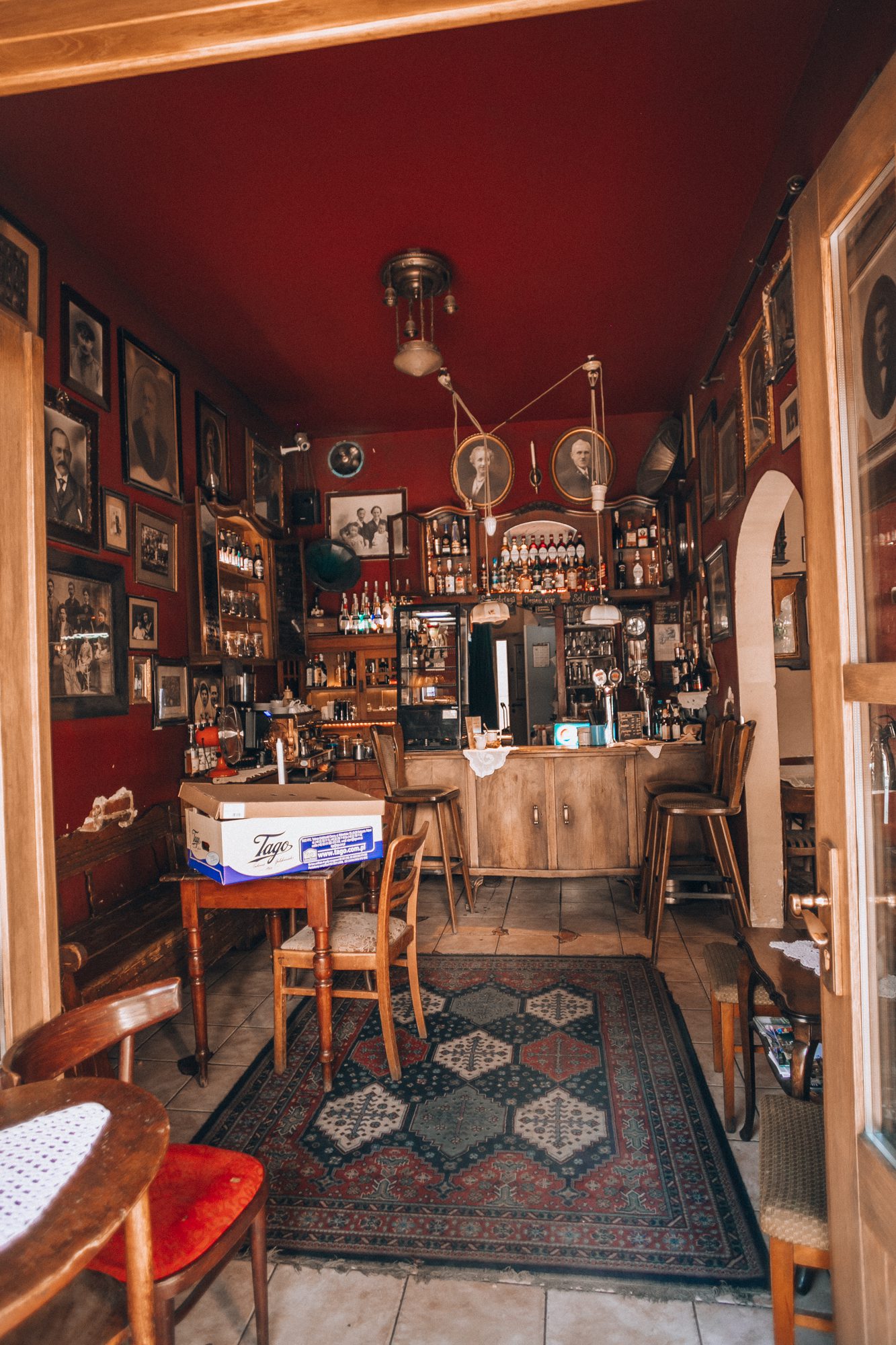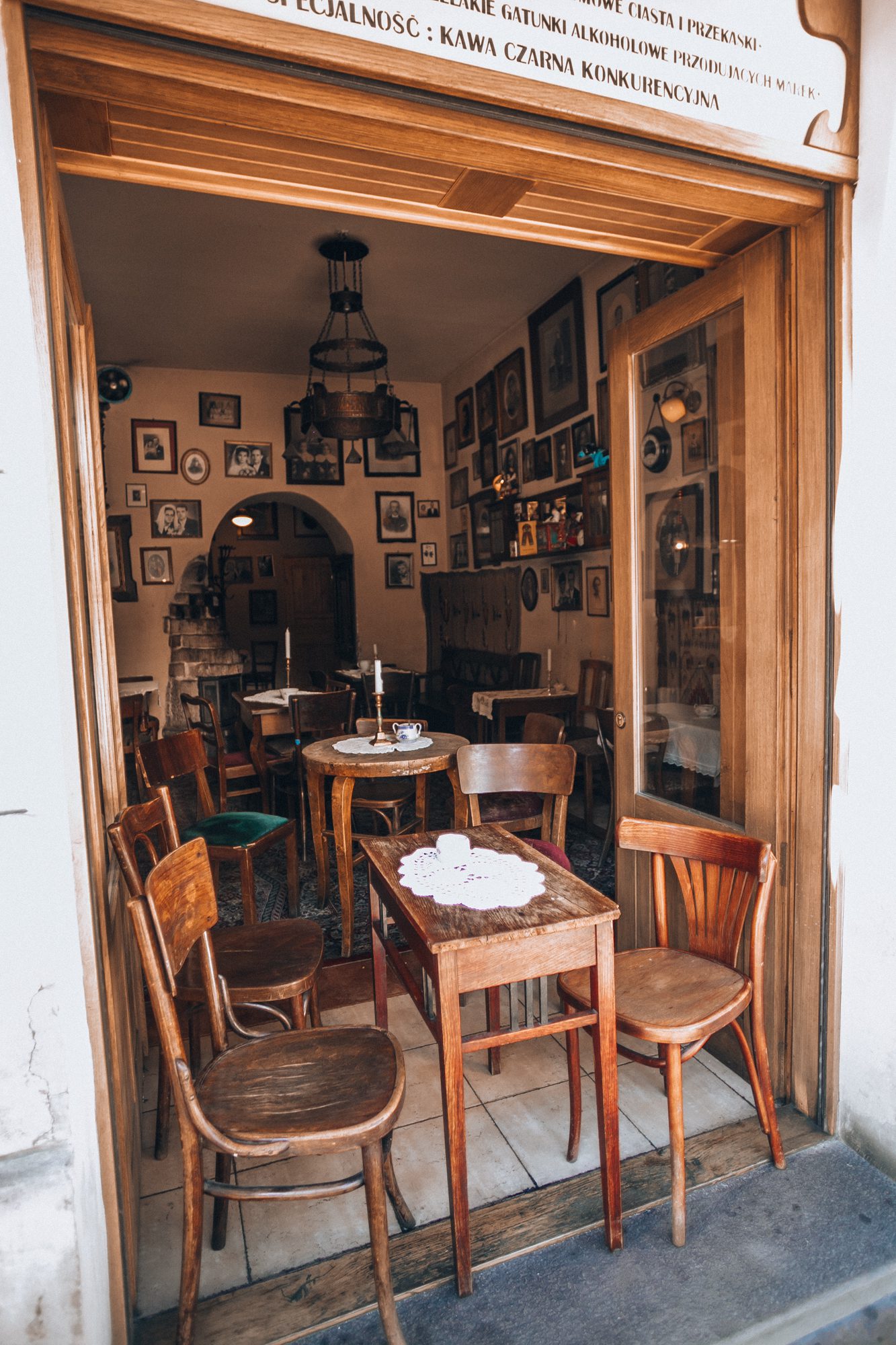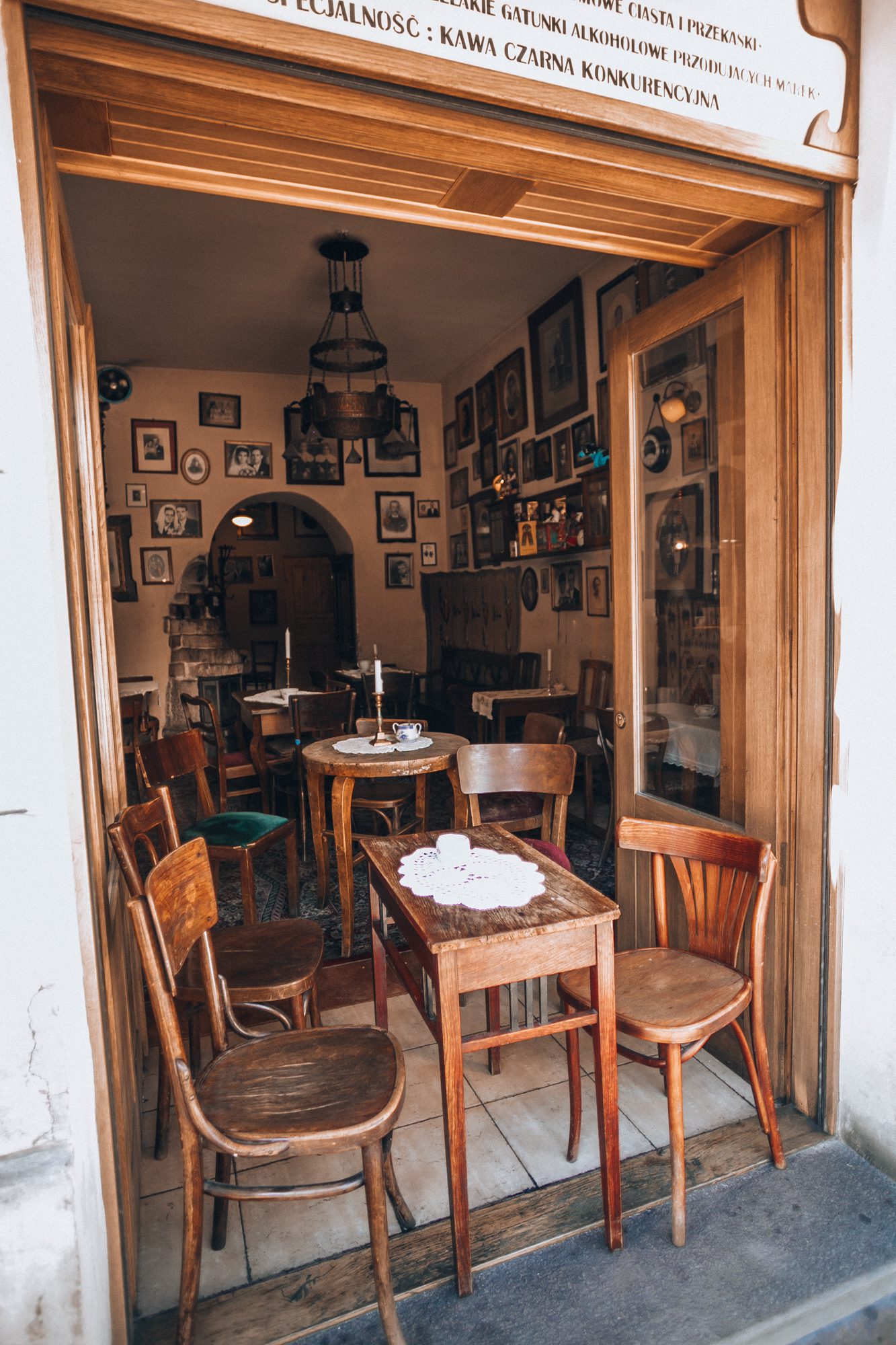 If you ever want freshly baked bread at 2 am that's not a problem at all. Piekarnia Mojego Taty will offer you delicious breads, rolls and confectionery any time. The bakers follow old recipes creating the best bread in Krakow. Don't say no to sweet rolls with delicious fillings! (They're called 'drozdzowka' – 'dz' pronounced as 'j'). Generally speaking you won't be able to resist gluten!
Renovated furniture from the 50s and 60s. A wide choice of chairs, sofas, bookshelves, unbelievably beautiful lamps. It's a special place with very special owners. I highly recommend.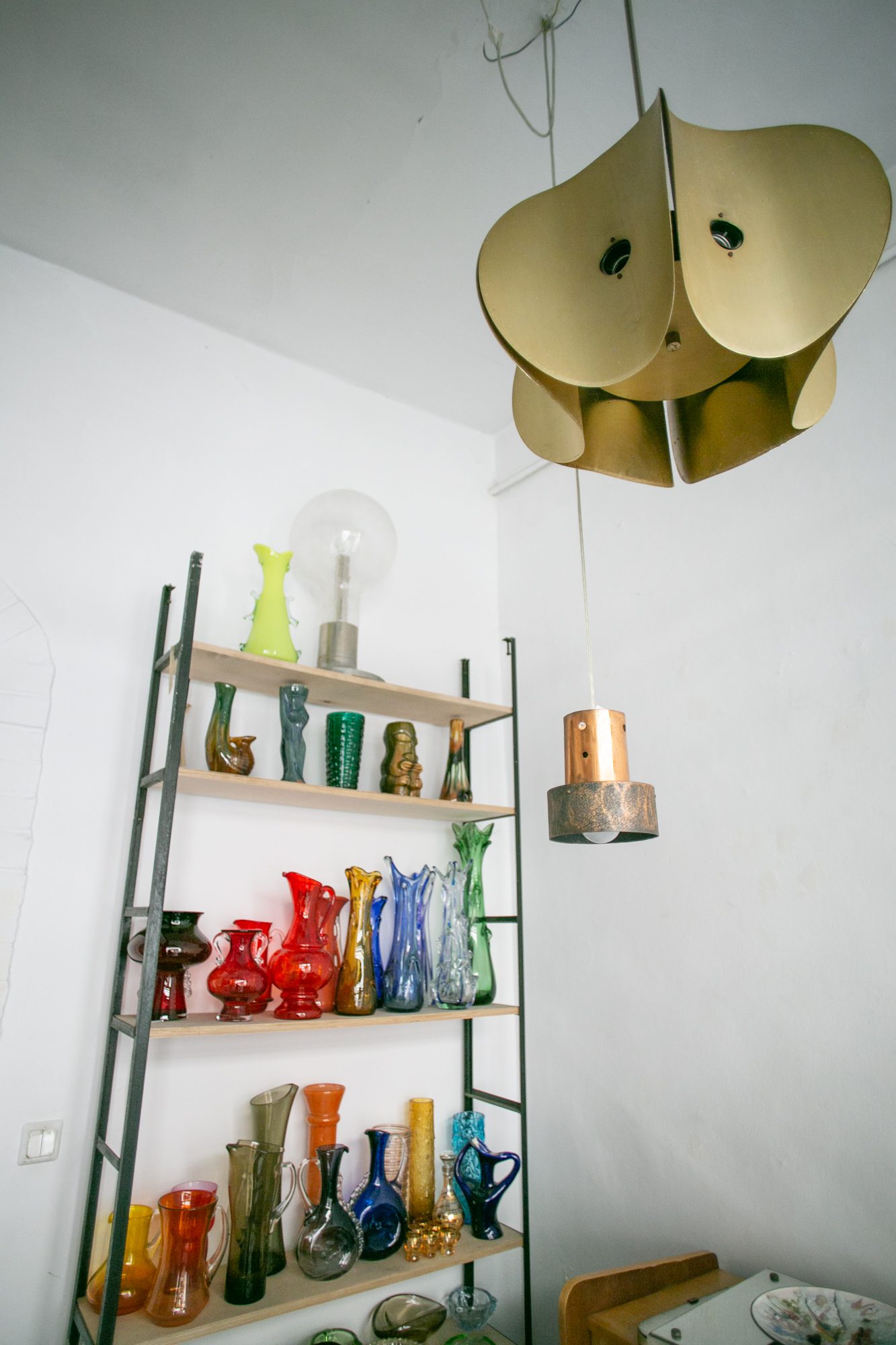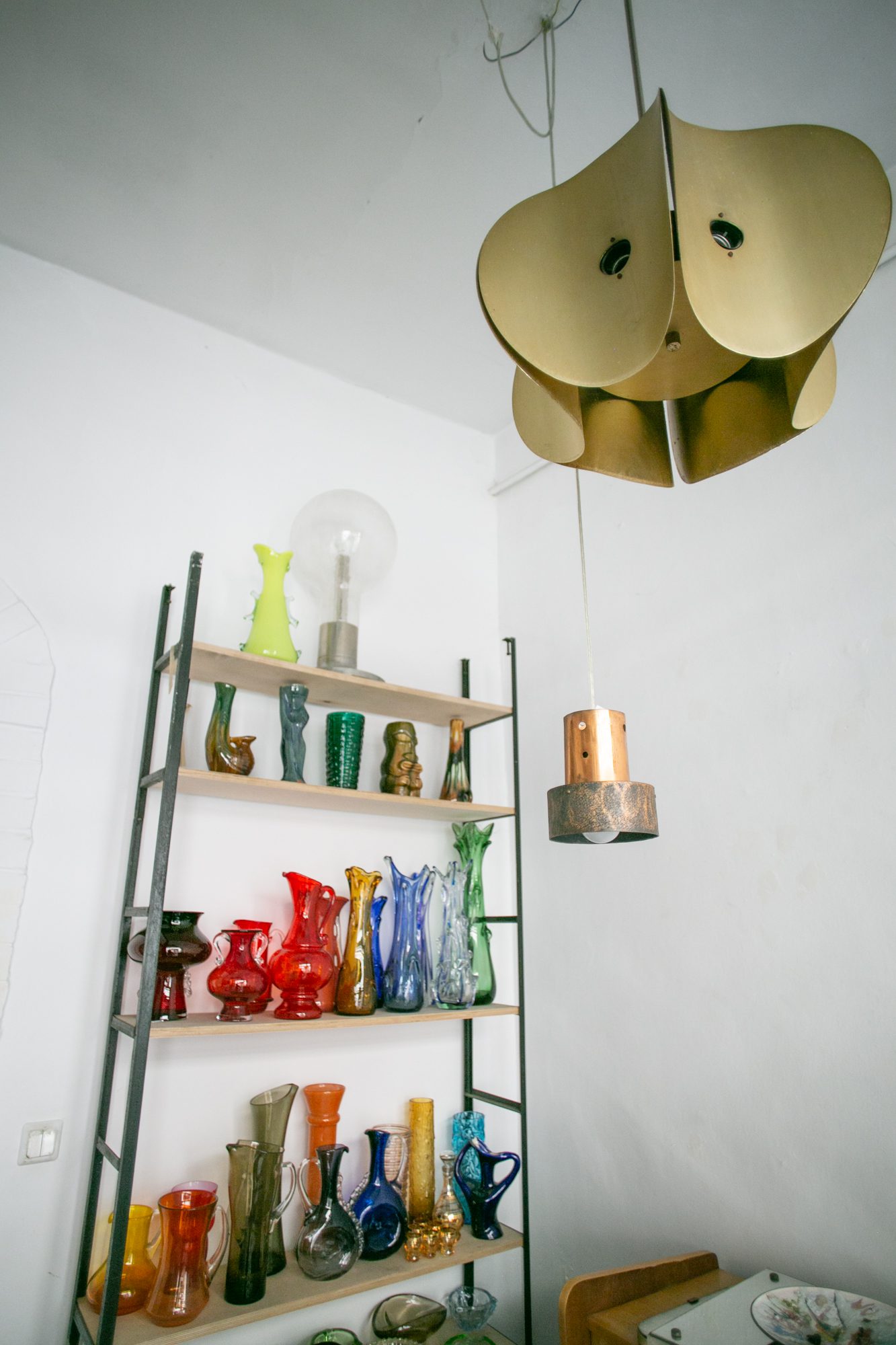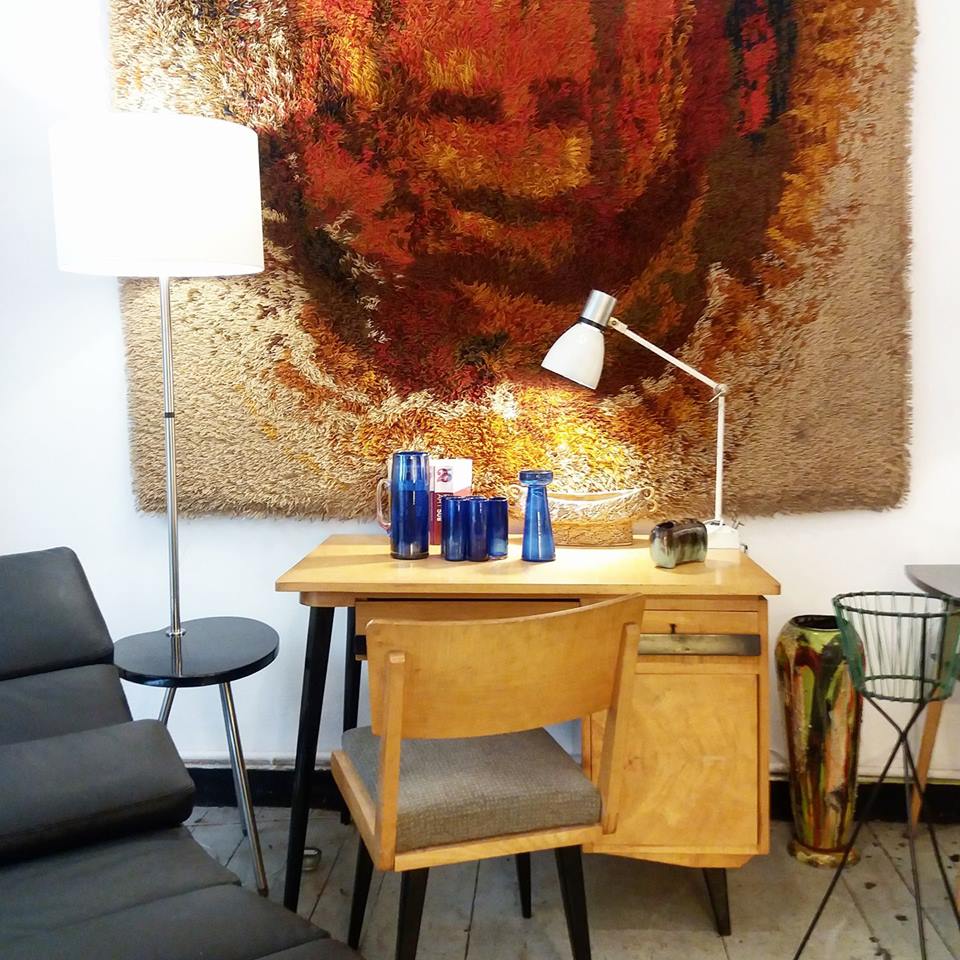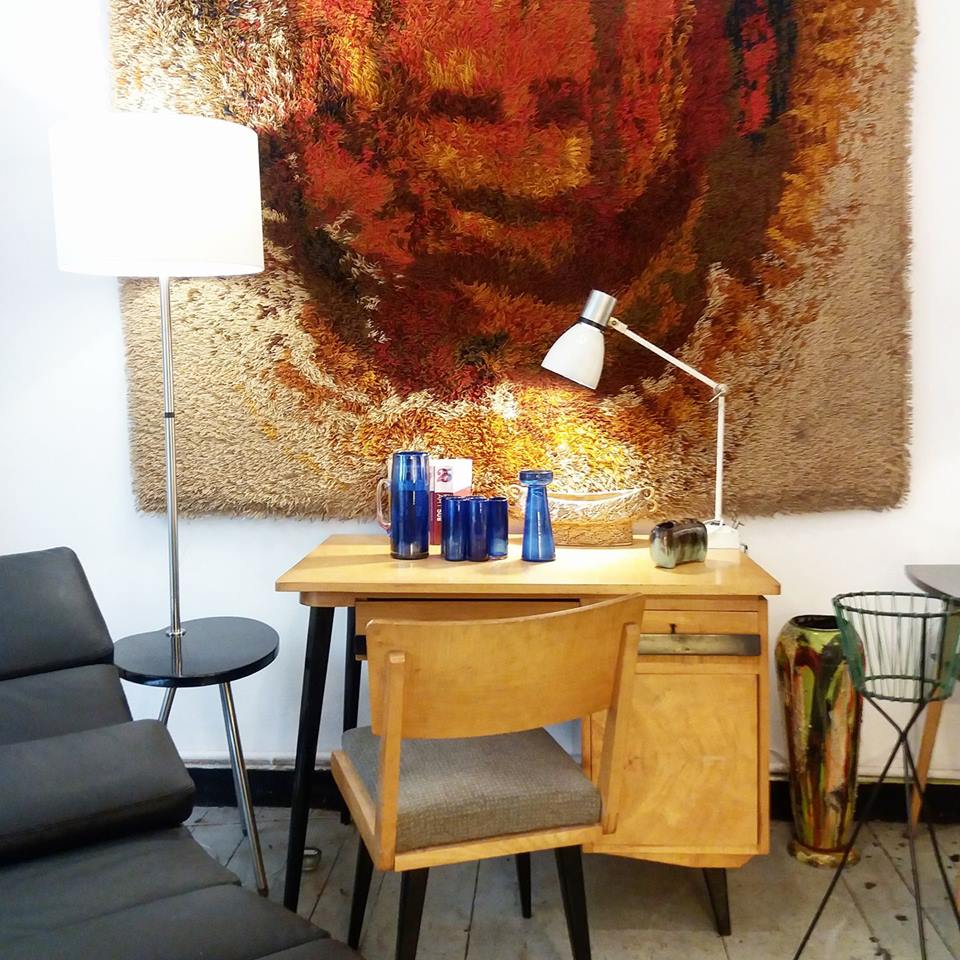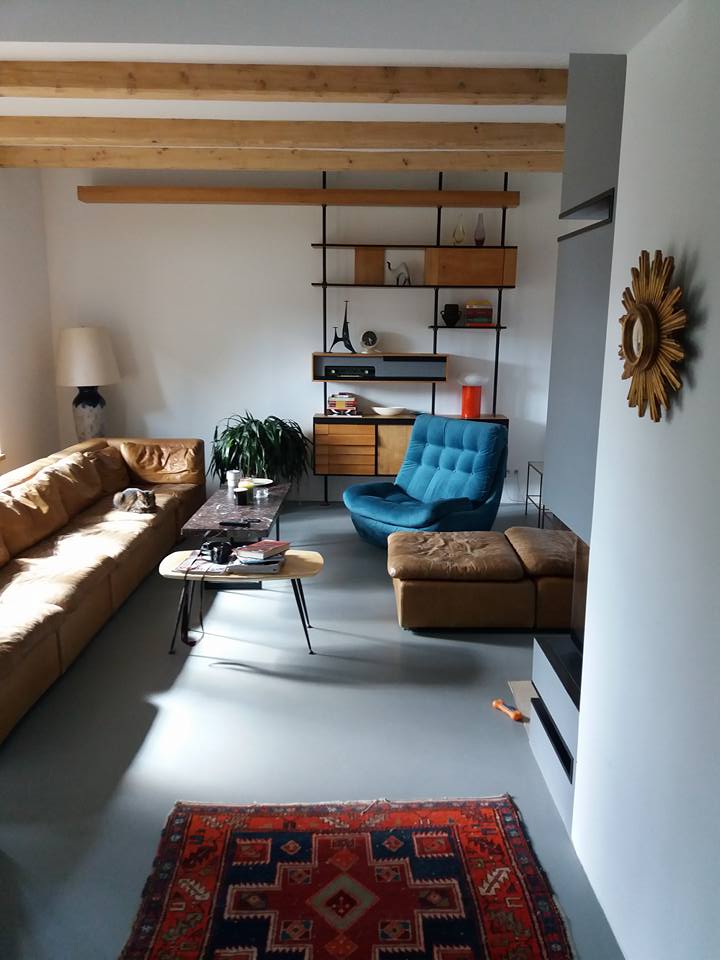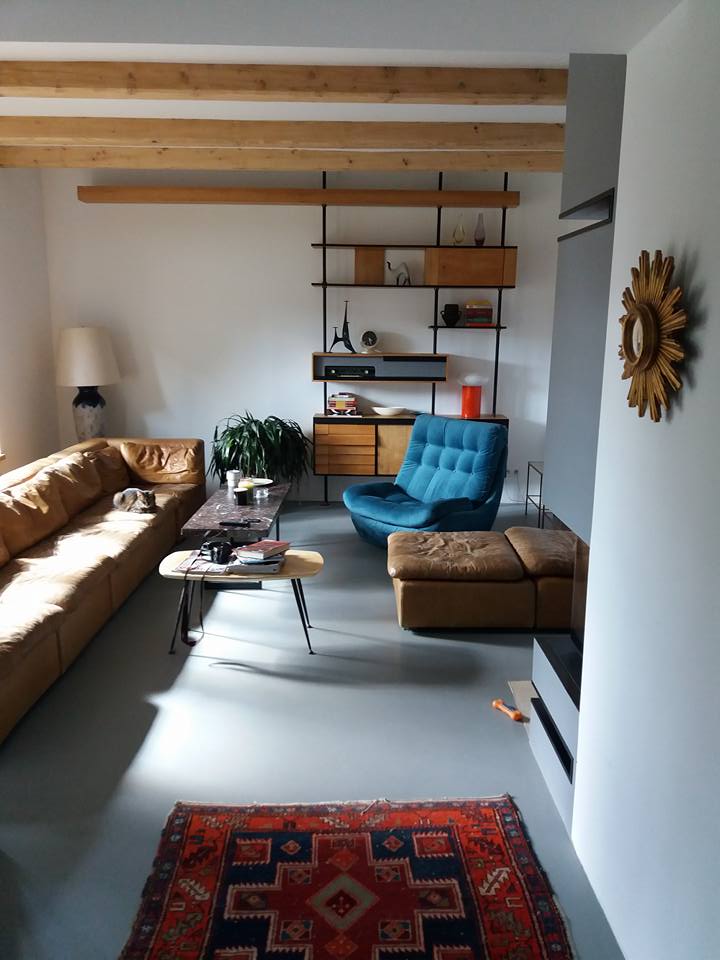 KŁADKA BERNATKA
A foot bridge connecting Kazimierz and Podgorze – the two great districts of Krakow. Great for a walk.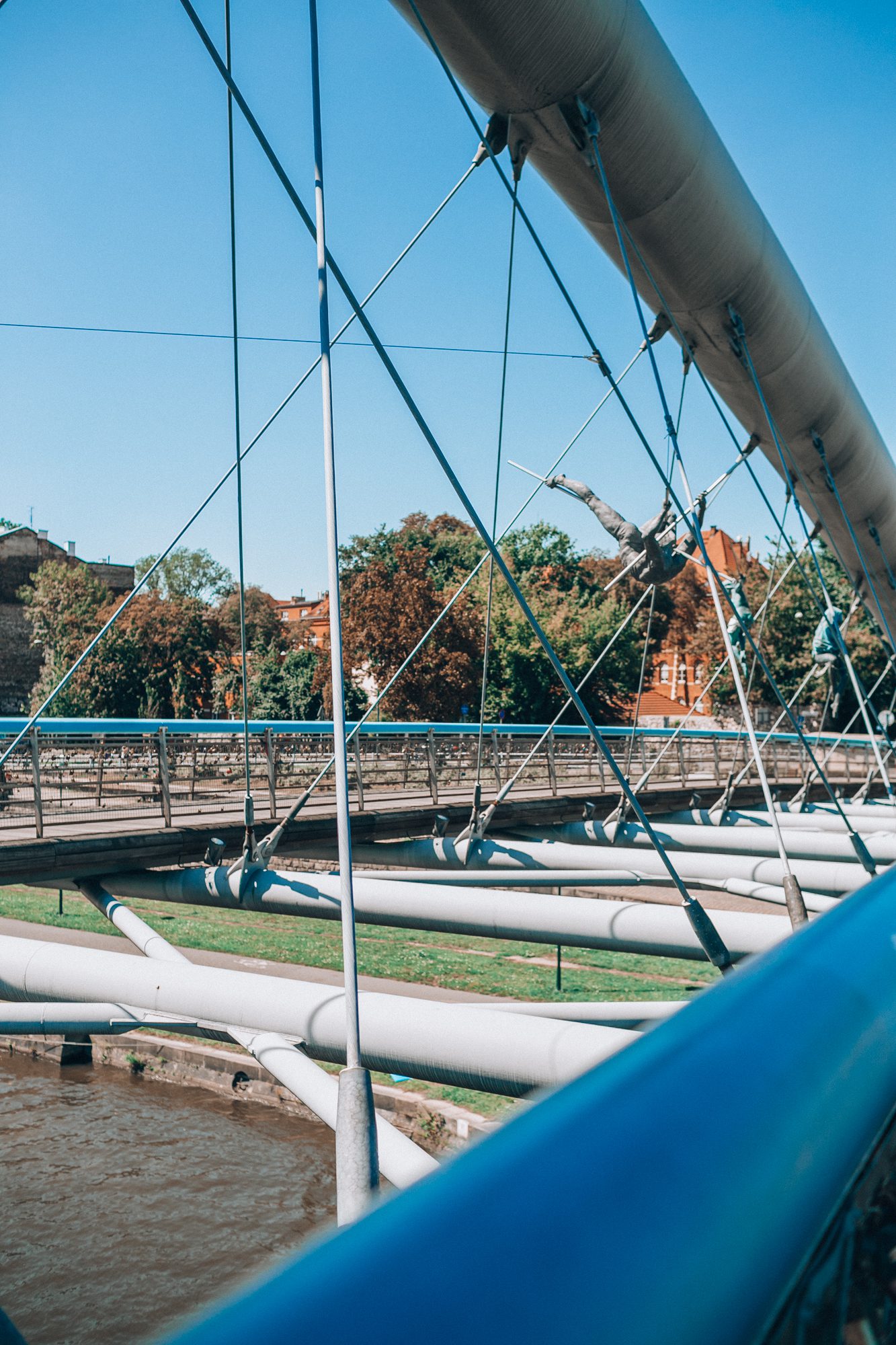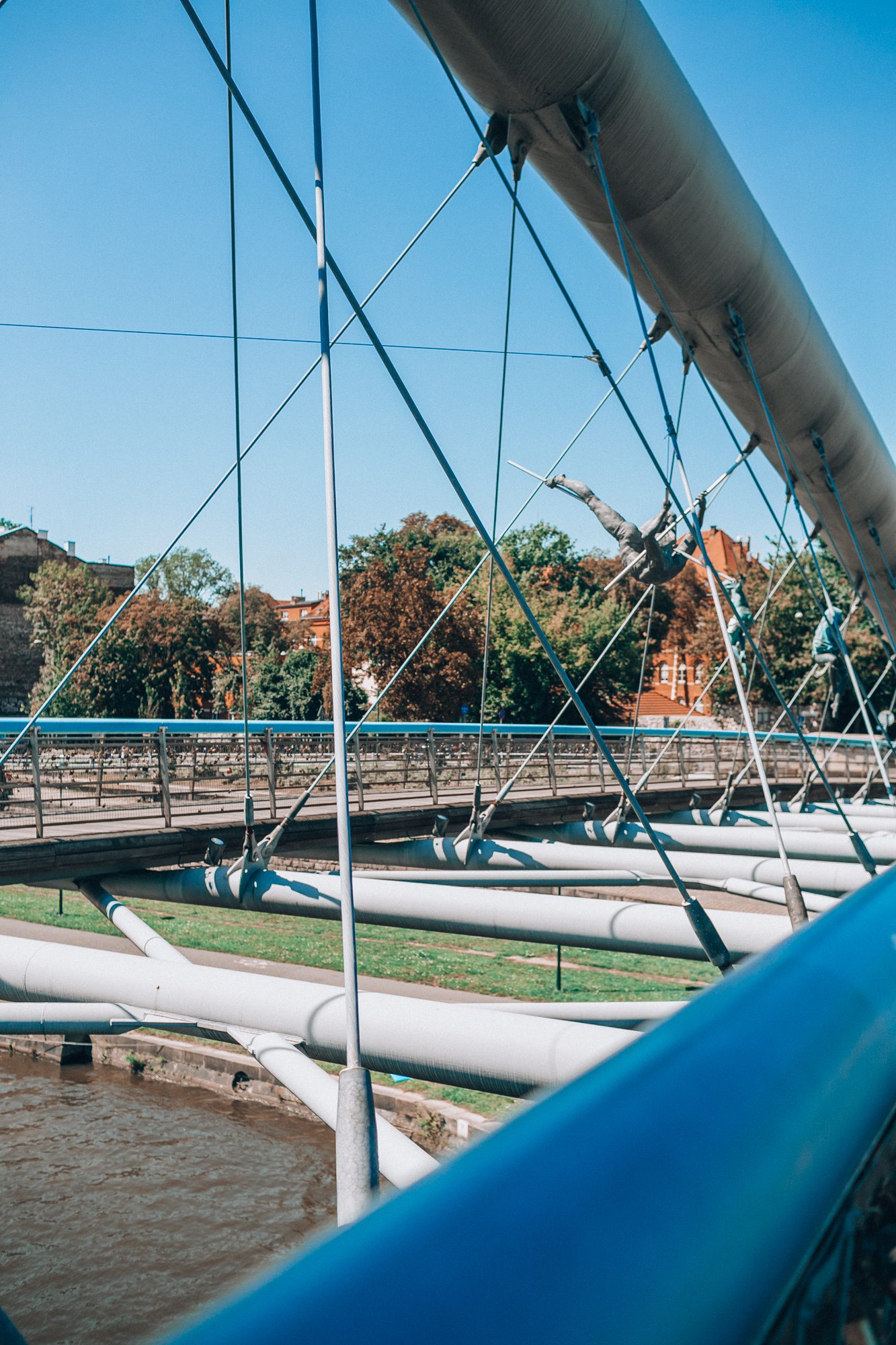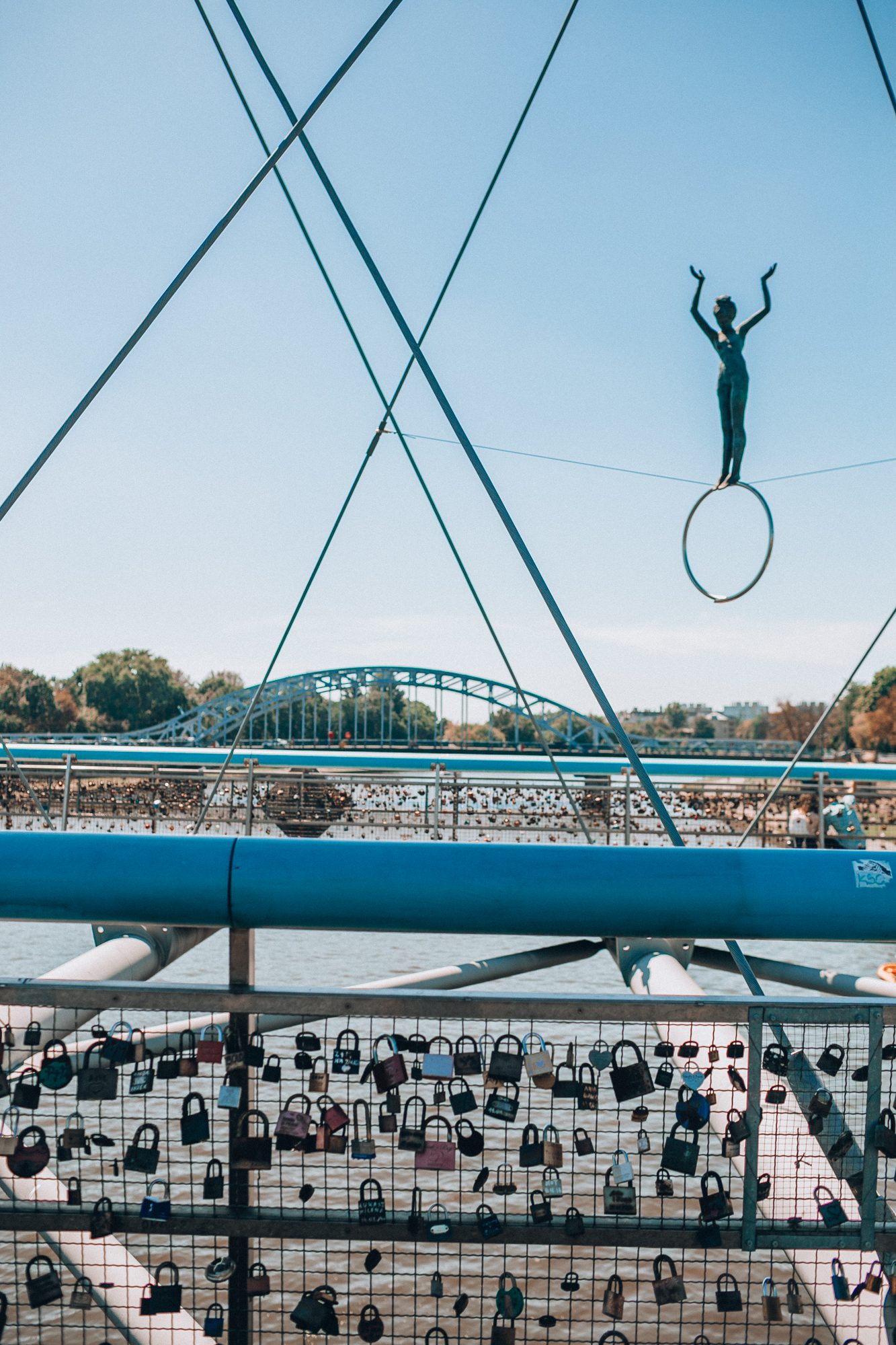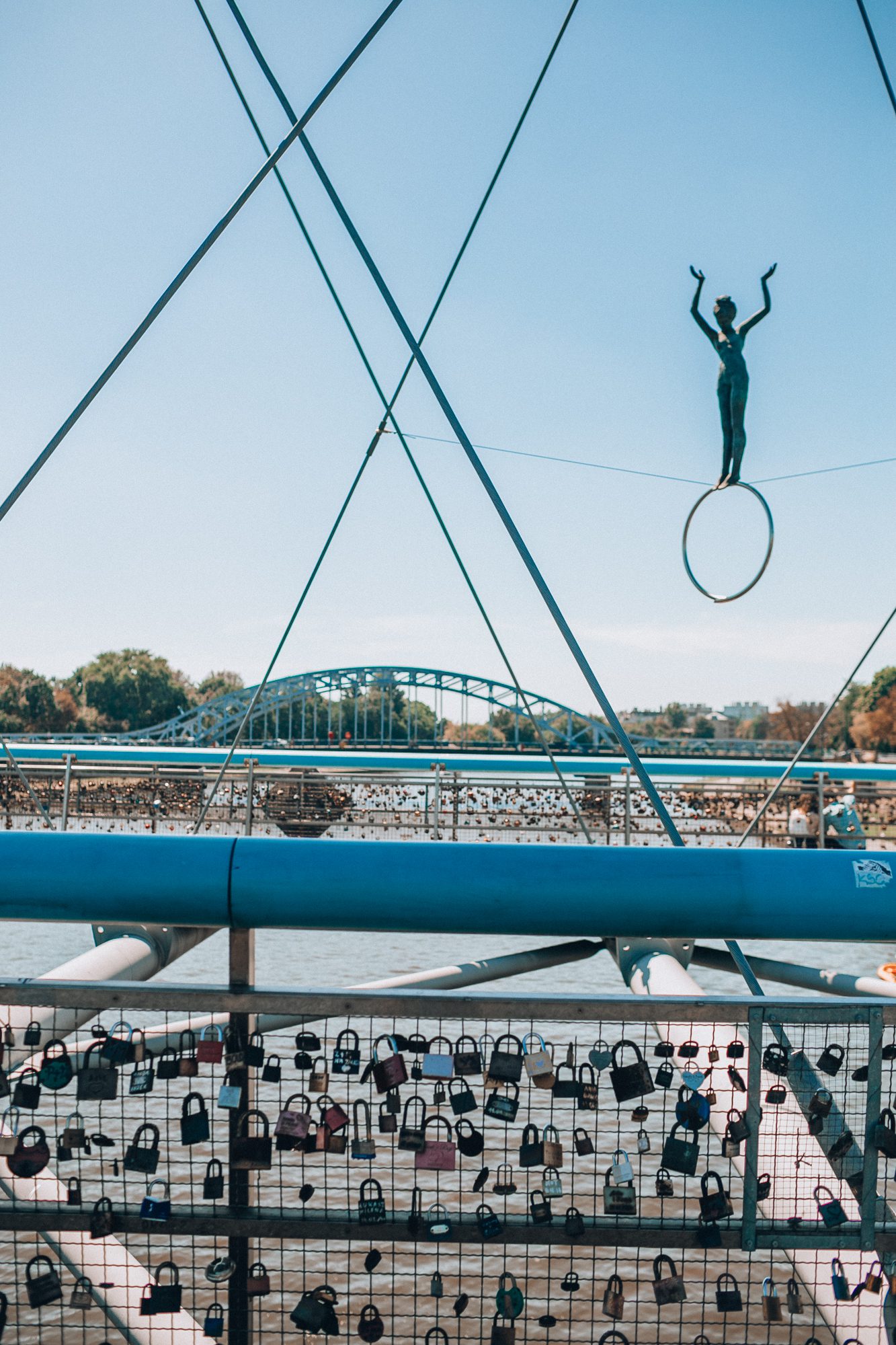 SKWER JUDAH (Wawrzyńca 16, Kraków)
If you love street food, this is the place to be! There's loads of food vans serving chips with gravy (and other stuff too)! Yummy!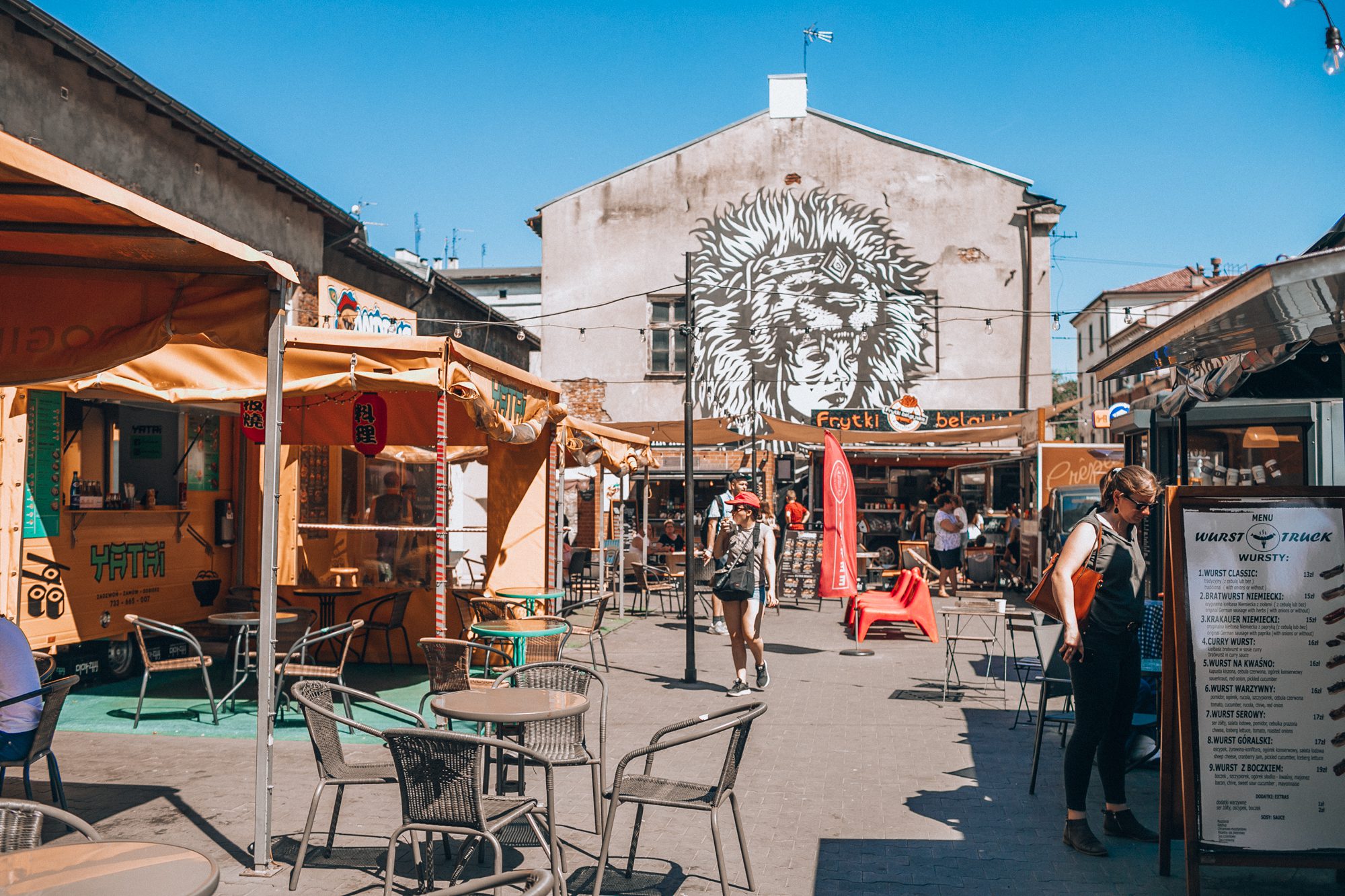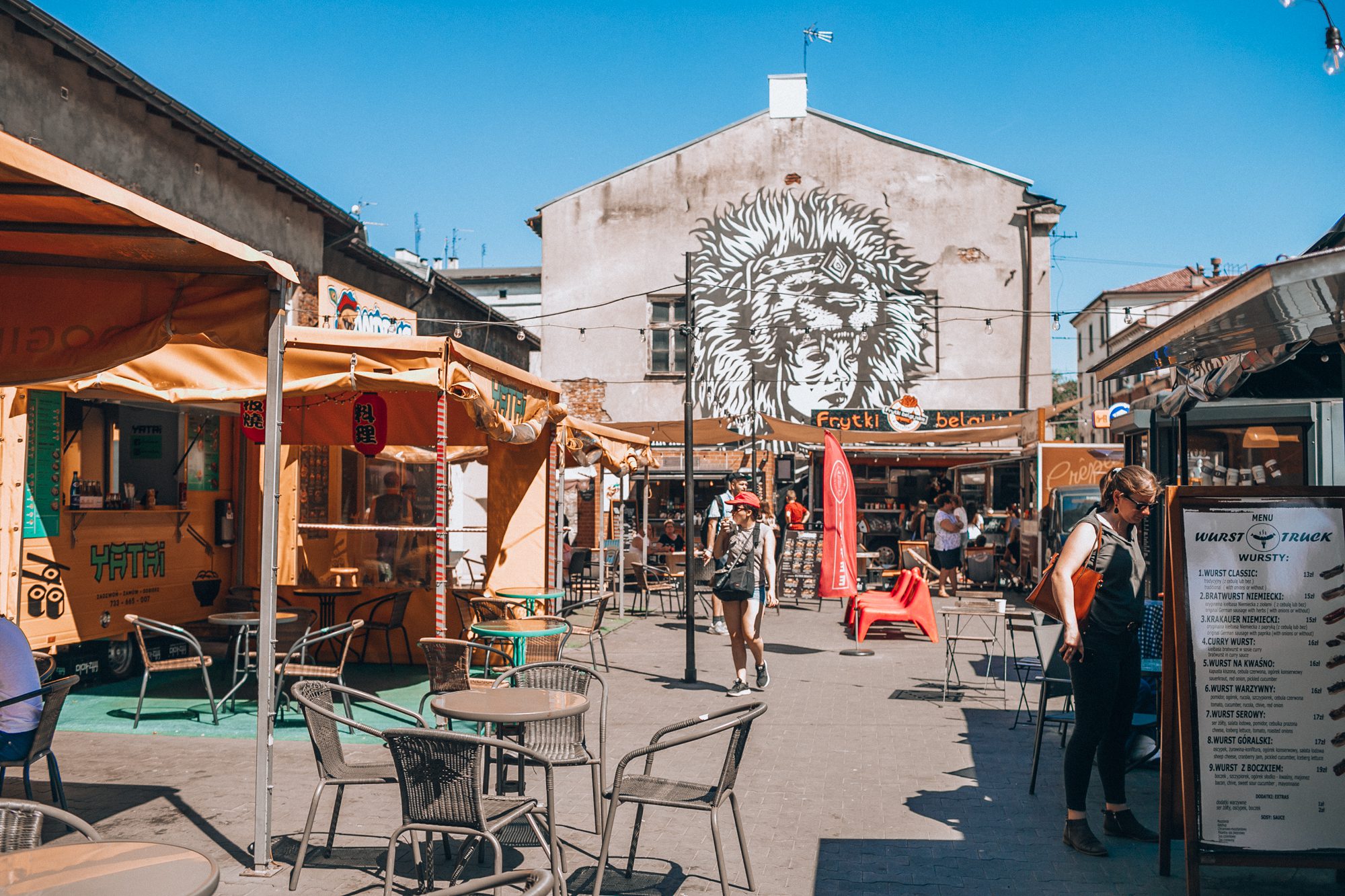 A small bistro serving one of the best French cuisines in Poland. It used to be my favourite place to grab a bite, but it seems to lack the old quality now. Still, the food is tasty and I do visit it regularly. It's worth to book a table in advance.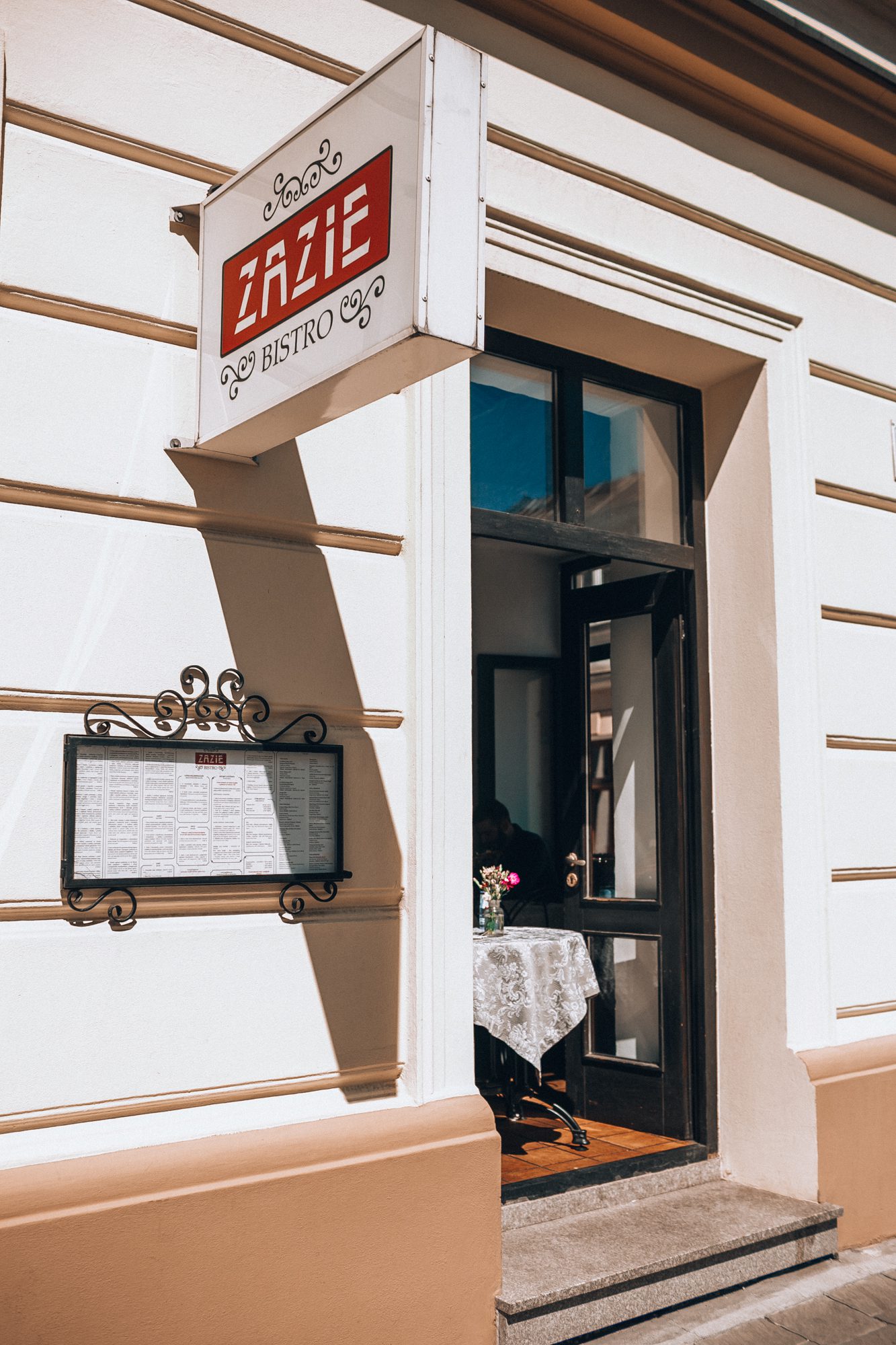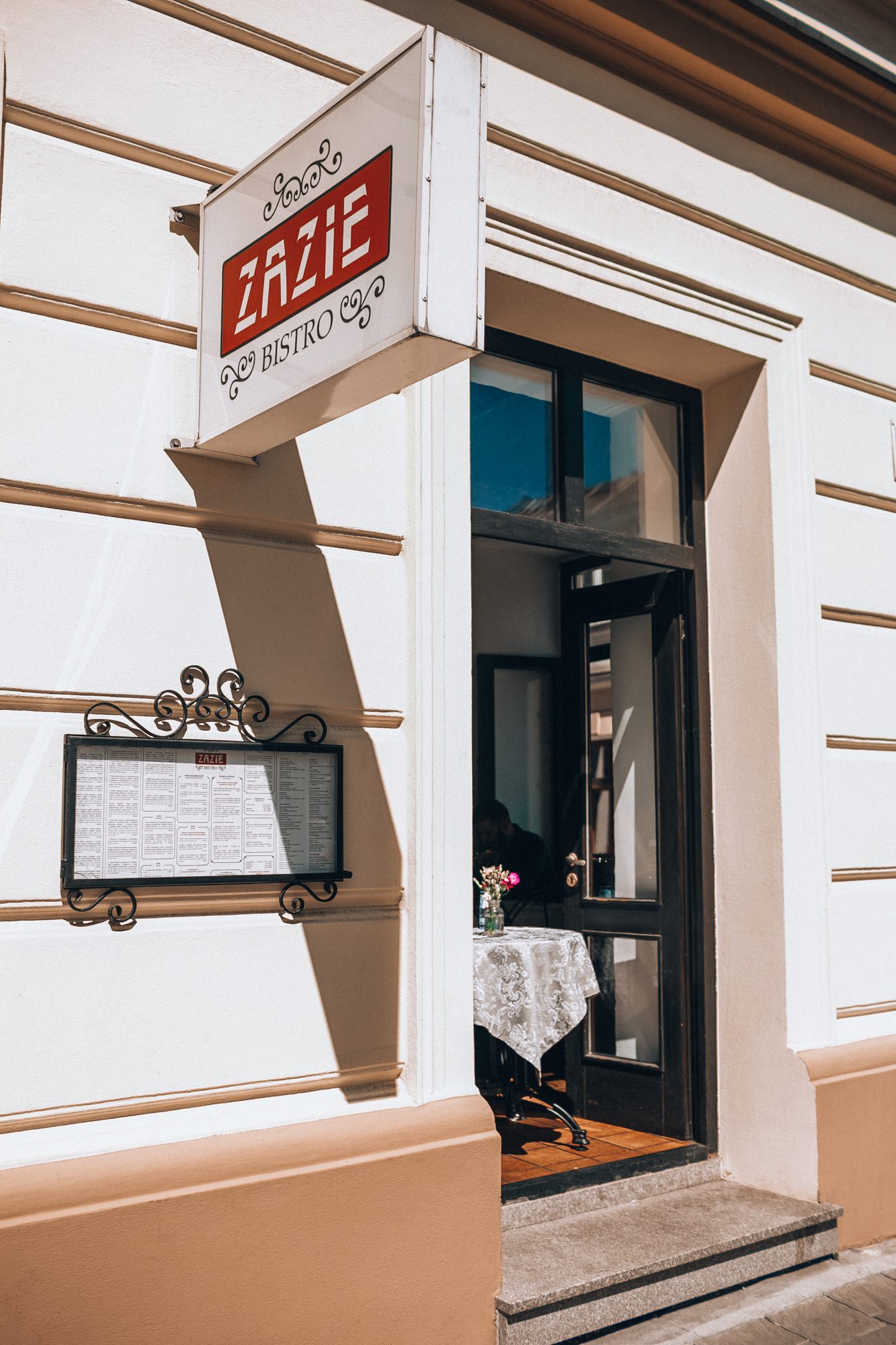 KARAKTER (Brzozowa 17, Kraków)
A great restaurant specialising in Polish cuisine with a twist! A very clever way of approaching the traditional Polish cooking. Fantastic MULE BAR and a great atmosphere. One of my absolute favs.
HEVRE (Meiselsa 18, Kraków)
It's a new one in Krakow. Loads of space. The ground floor and the outside space is destined for food and cocktails. Floor -1 is a club opened during weekends and +1 is a brand new space not earmarked for anything at the moment (I'm excited to see what's coming). The atmosphere is great, Hevre is very spacious and customer service excellent.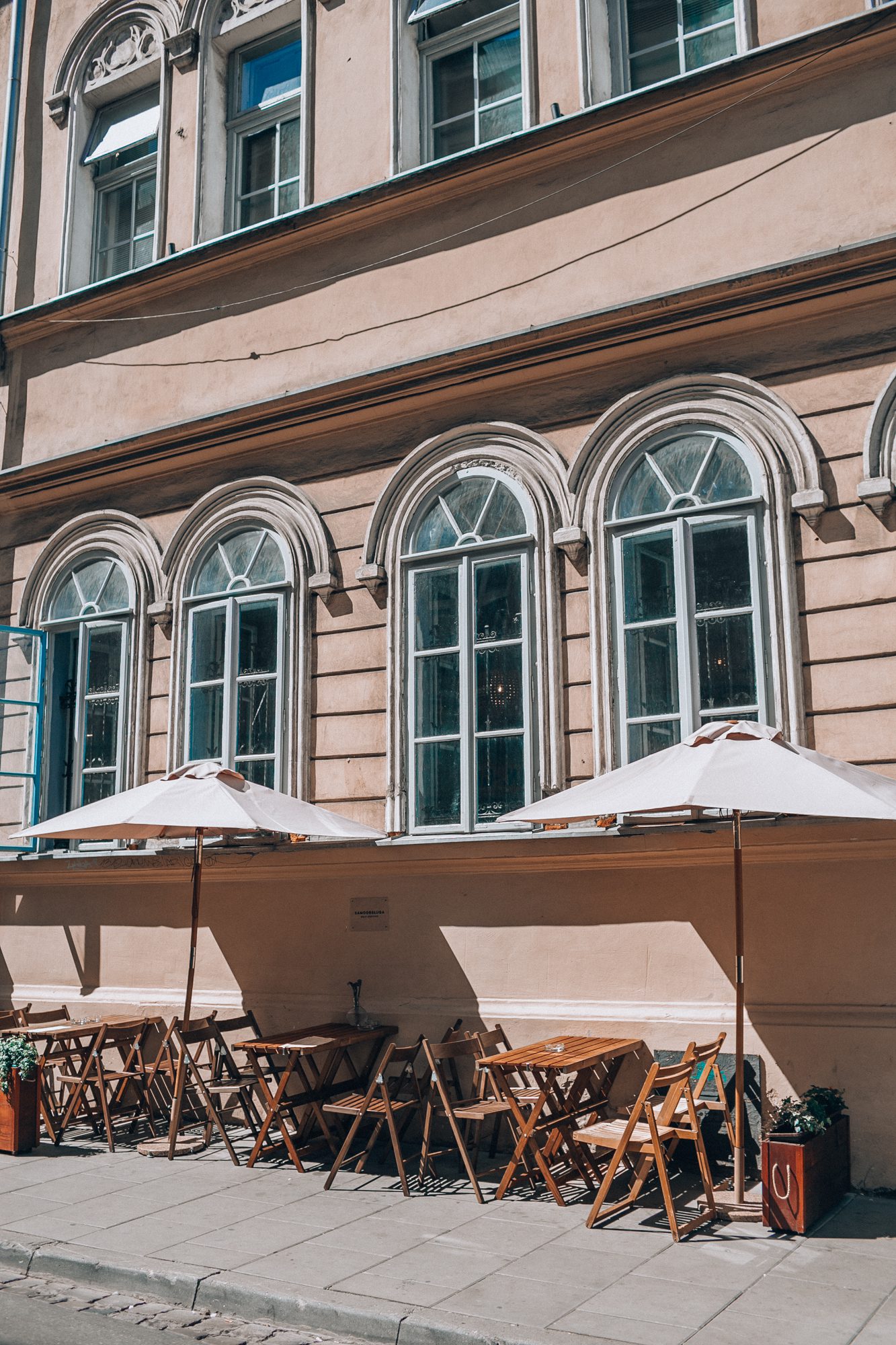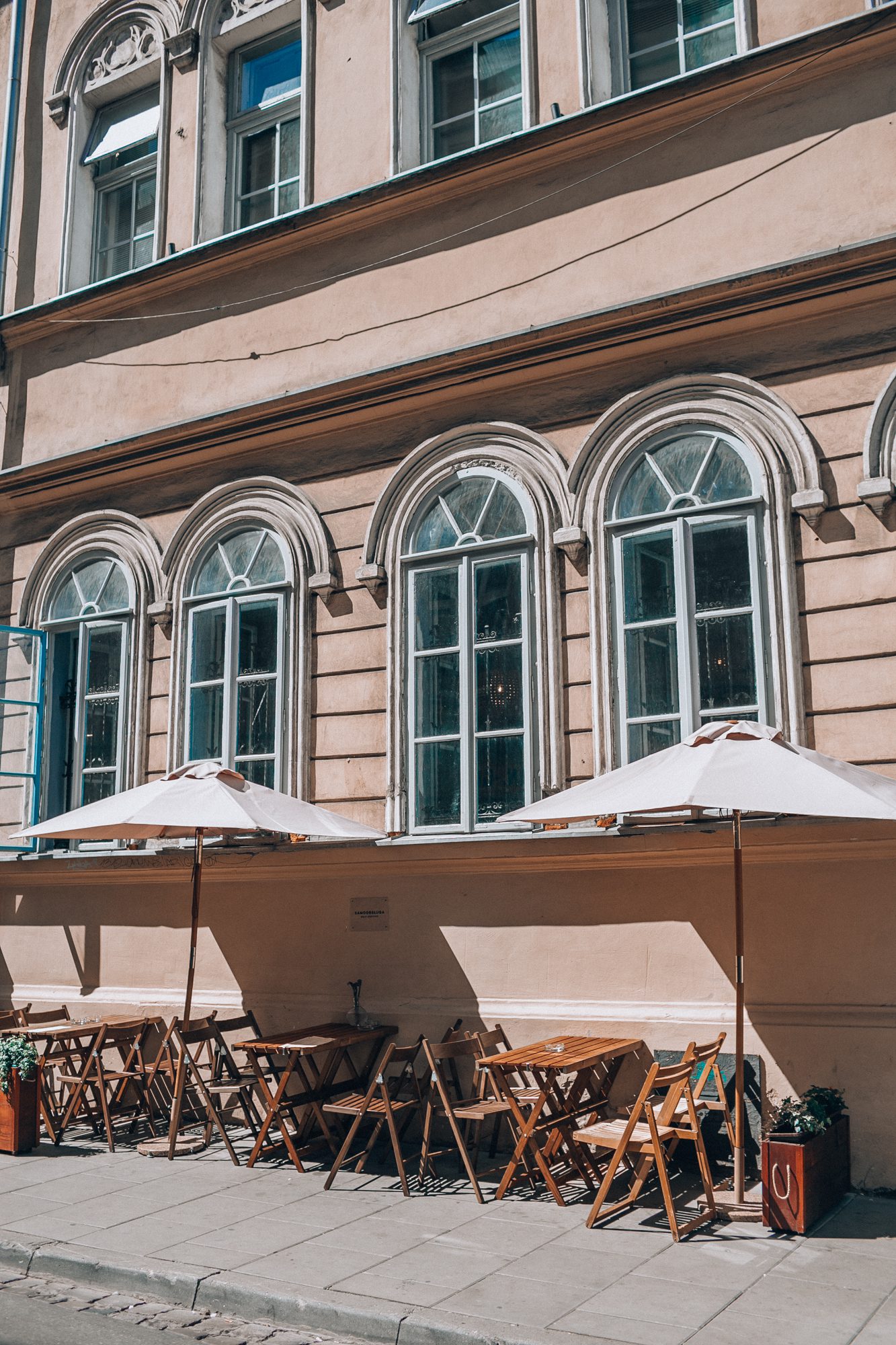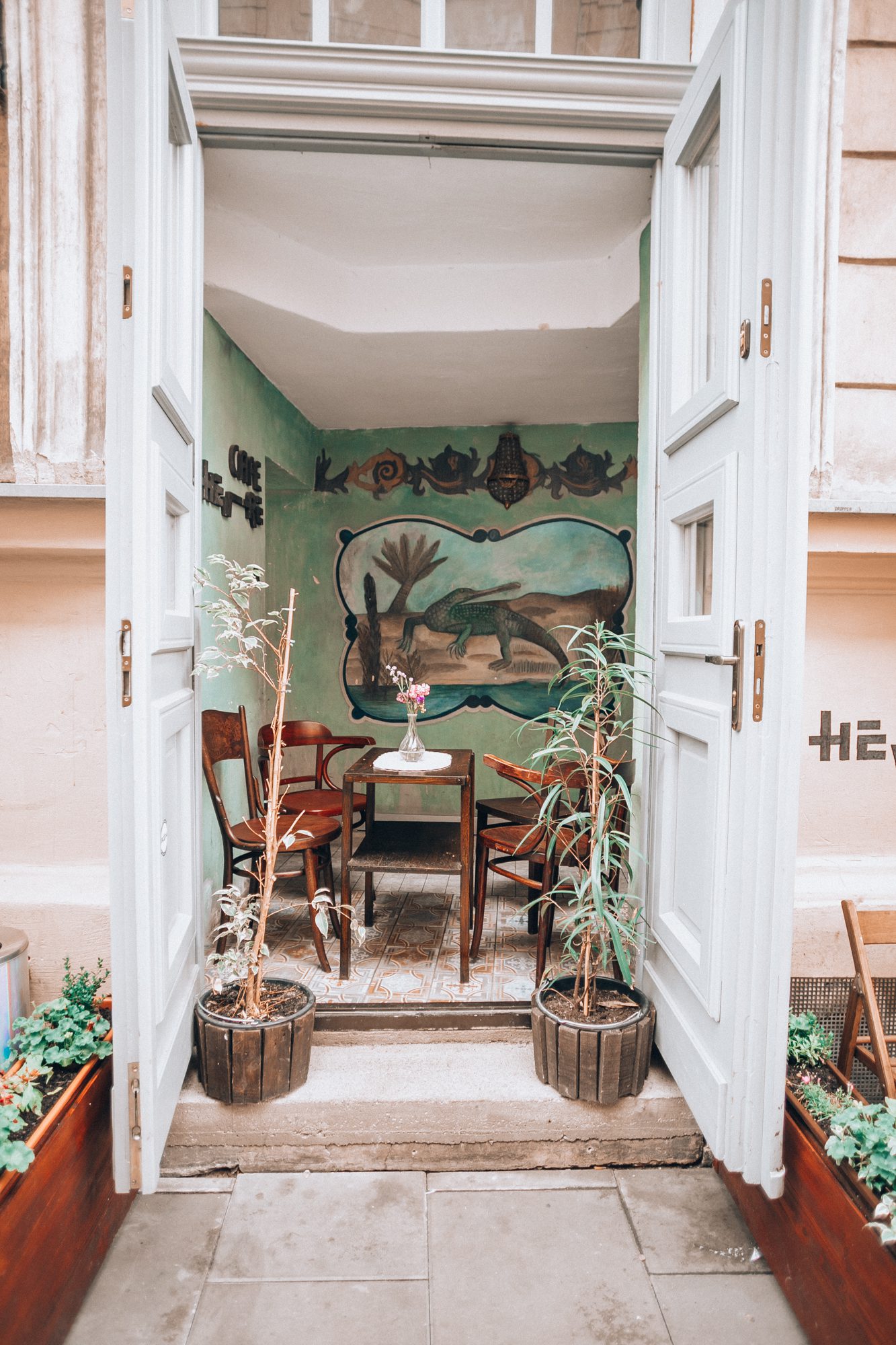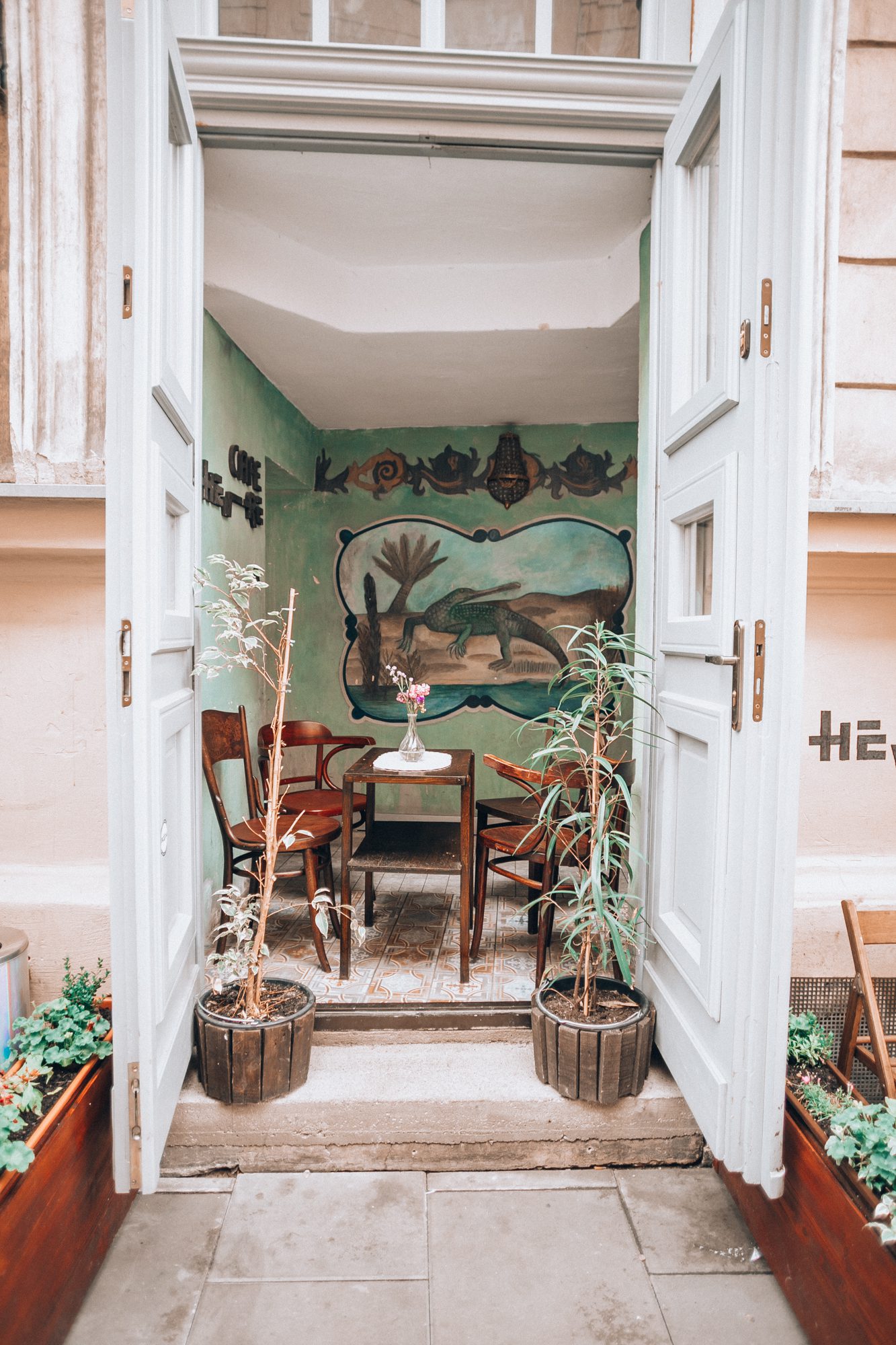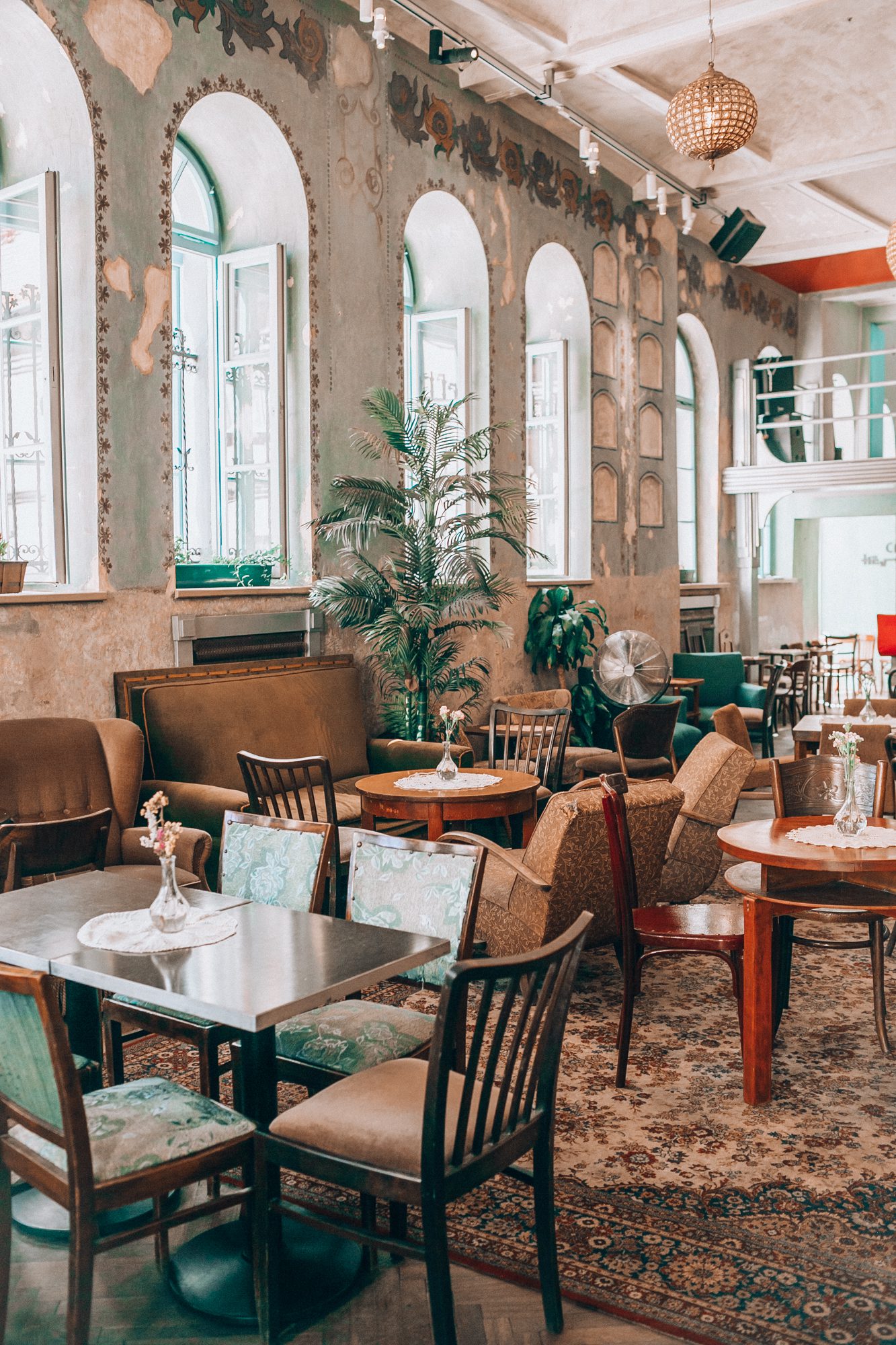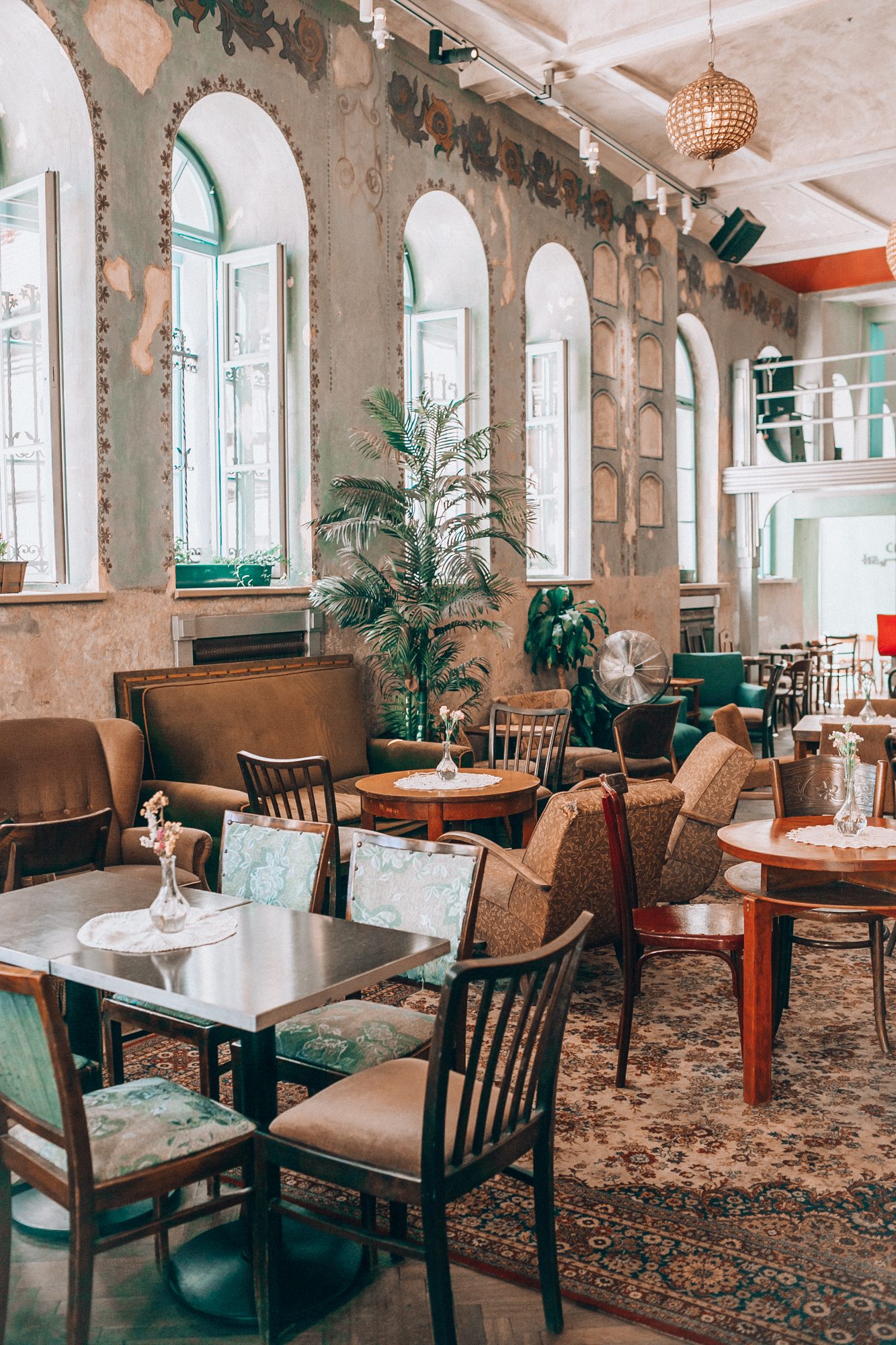 NOLIO (Krakowska 27. Kraków)
Italian cuisine, the best one in Krakow. Delicious, sublime, posh. Nolio is a place for a special night out.
CHEDER (Józefa 36, Kraków)
Cheder is a restaurant under the sponsorship of The Festival of Jewish Culture. It's a place where you can have a fine cup of coffee made in finjan (Israelis use for black coffee making), great mint tea, delicious hummus and tasty food inspired by eastern cuisine. I like this place for it's homely feel especially in autumn.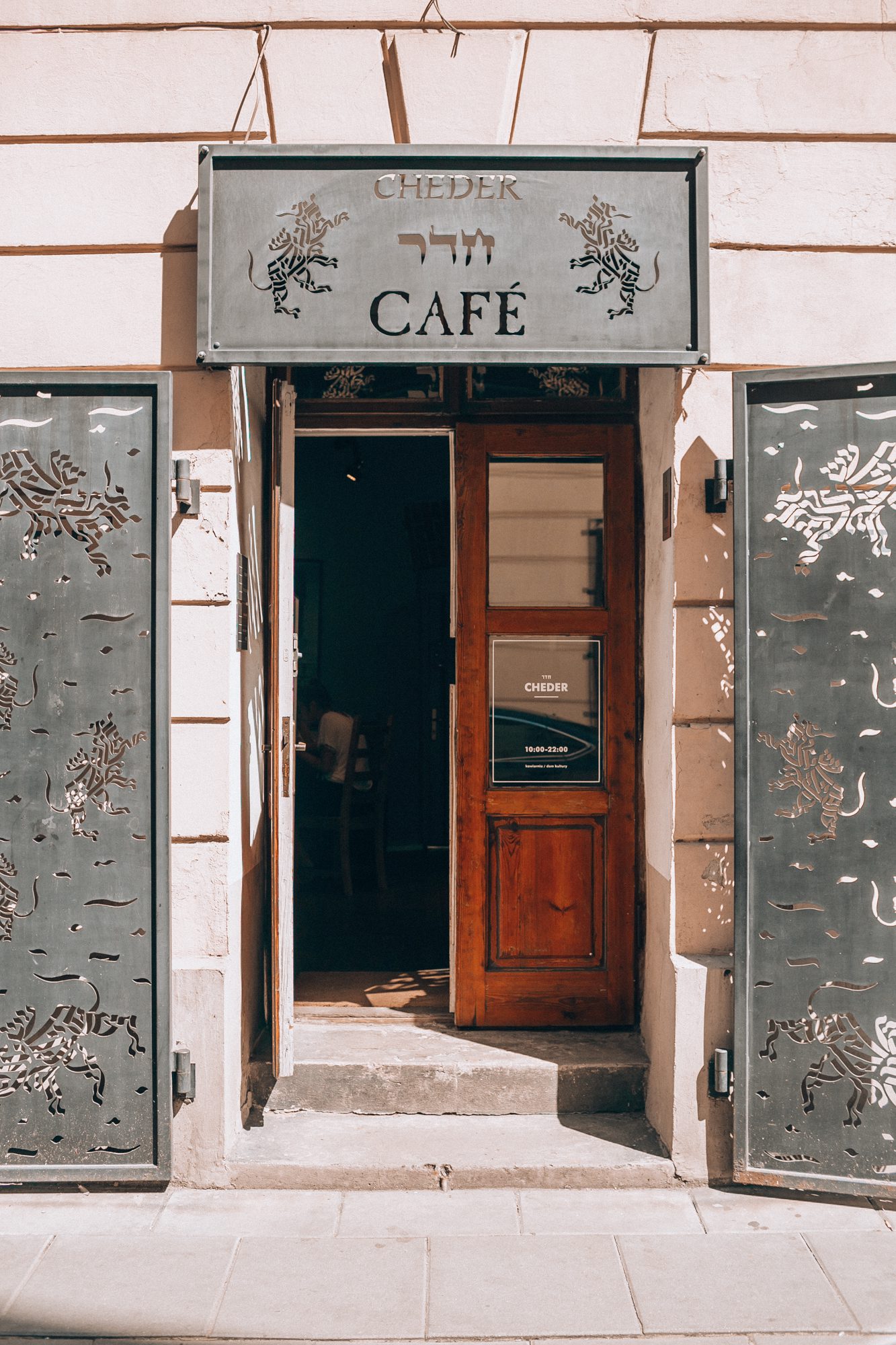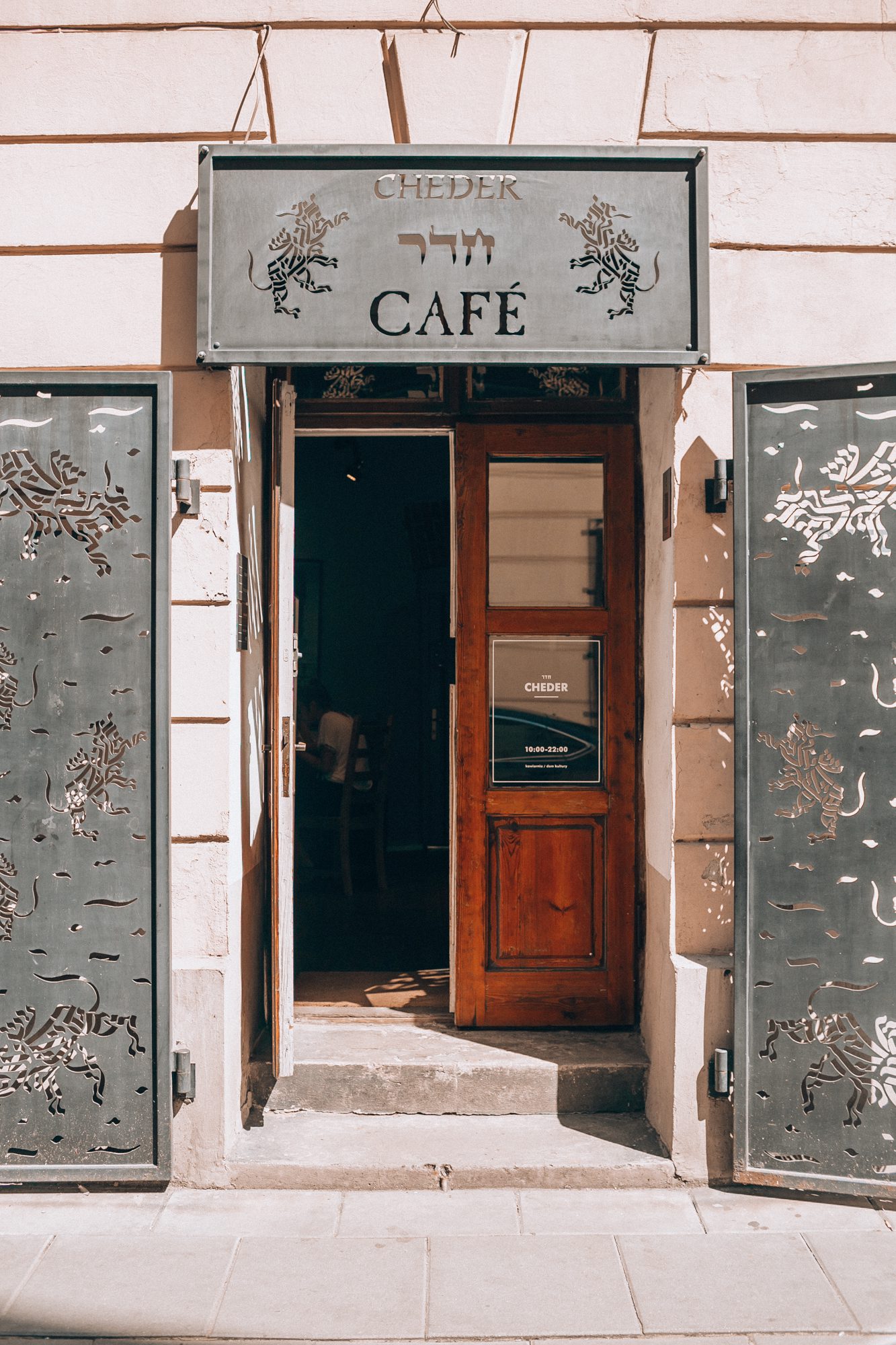 2 OKNA CAFE (Józefa 40, Kraków)
It's a venue with a beautiful beer garden. It's just two 'open windows' serving alcohol and snacks. Historic façade, great atmosphere, definitely worth visiting again.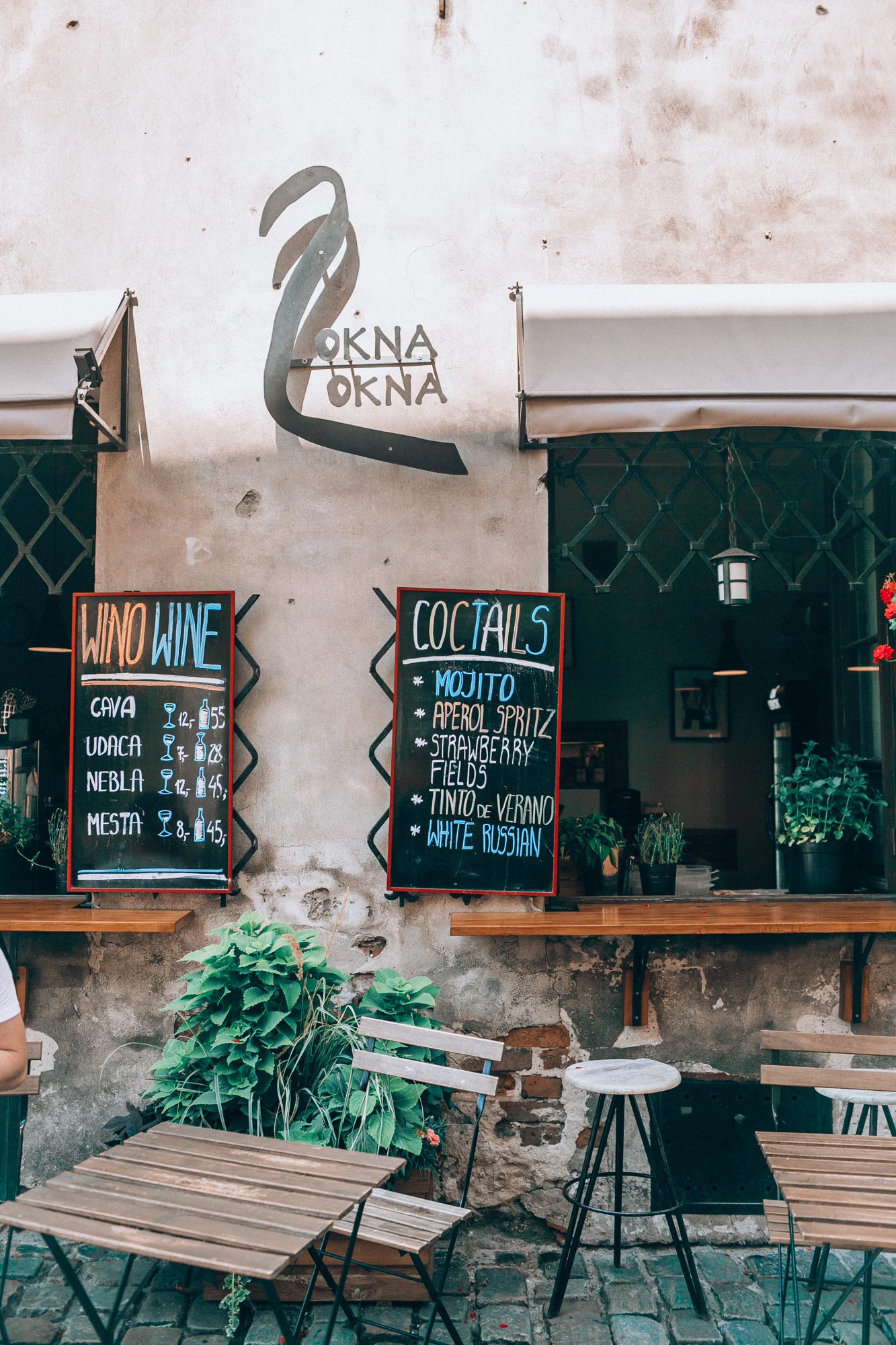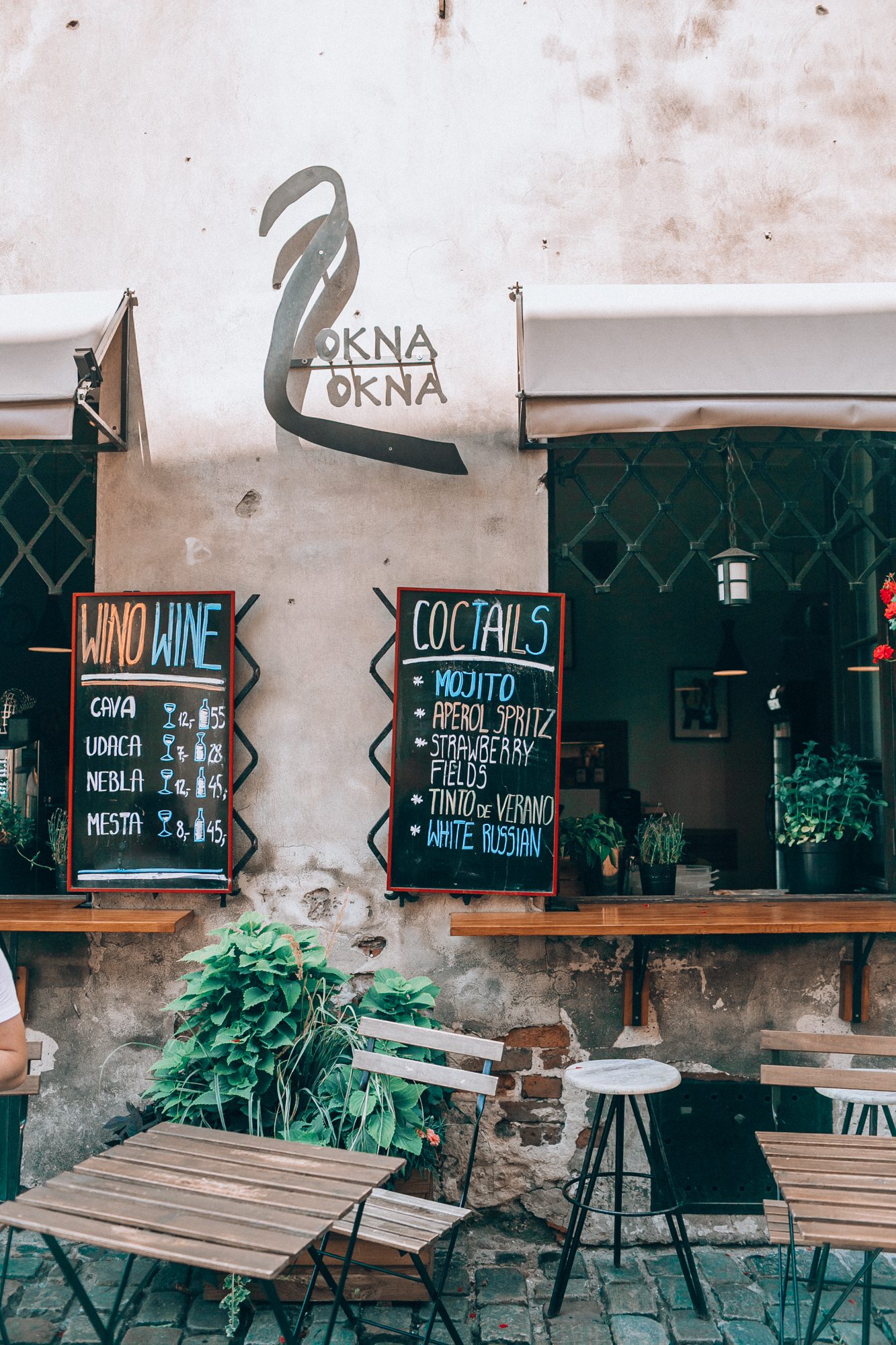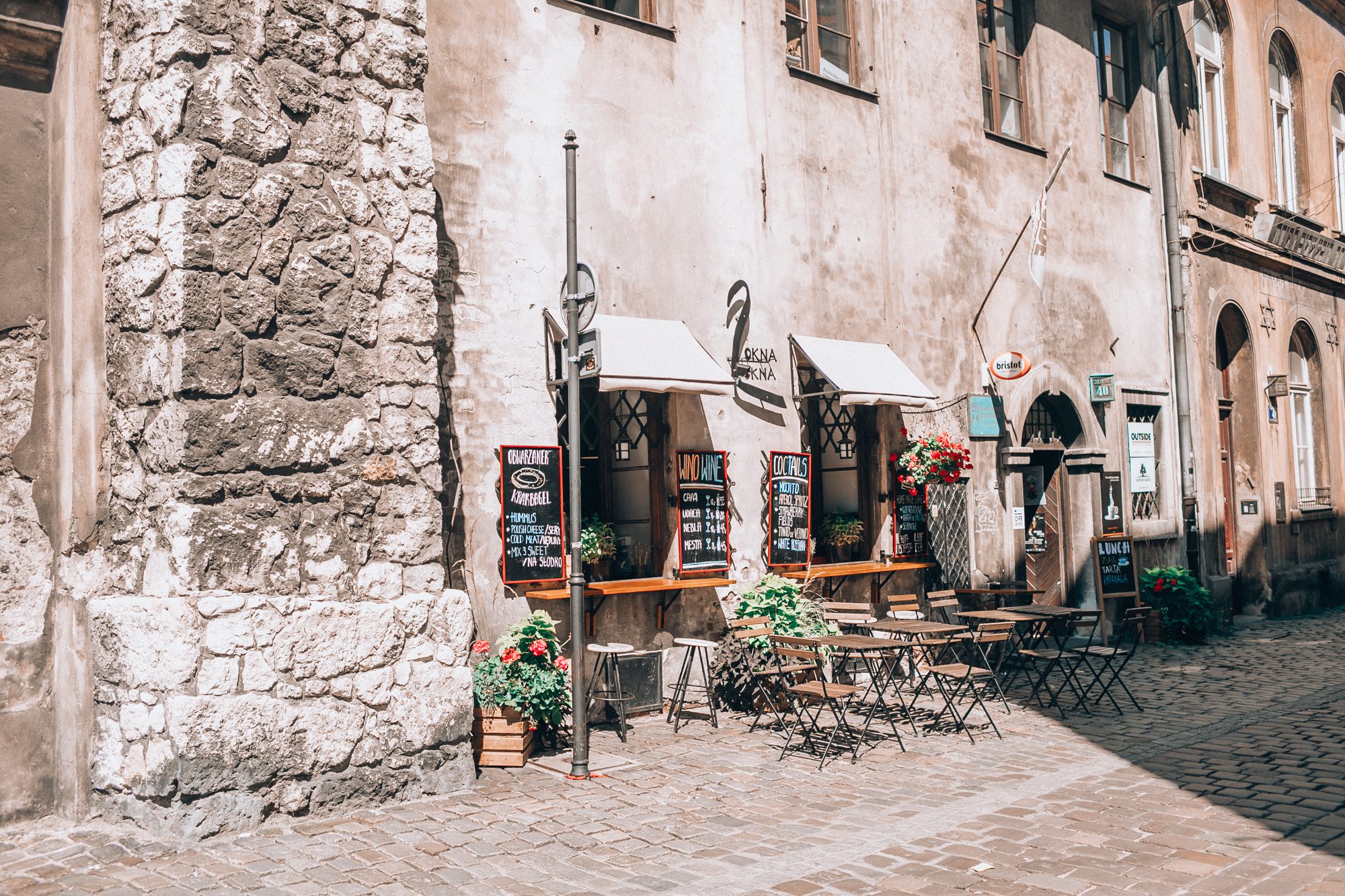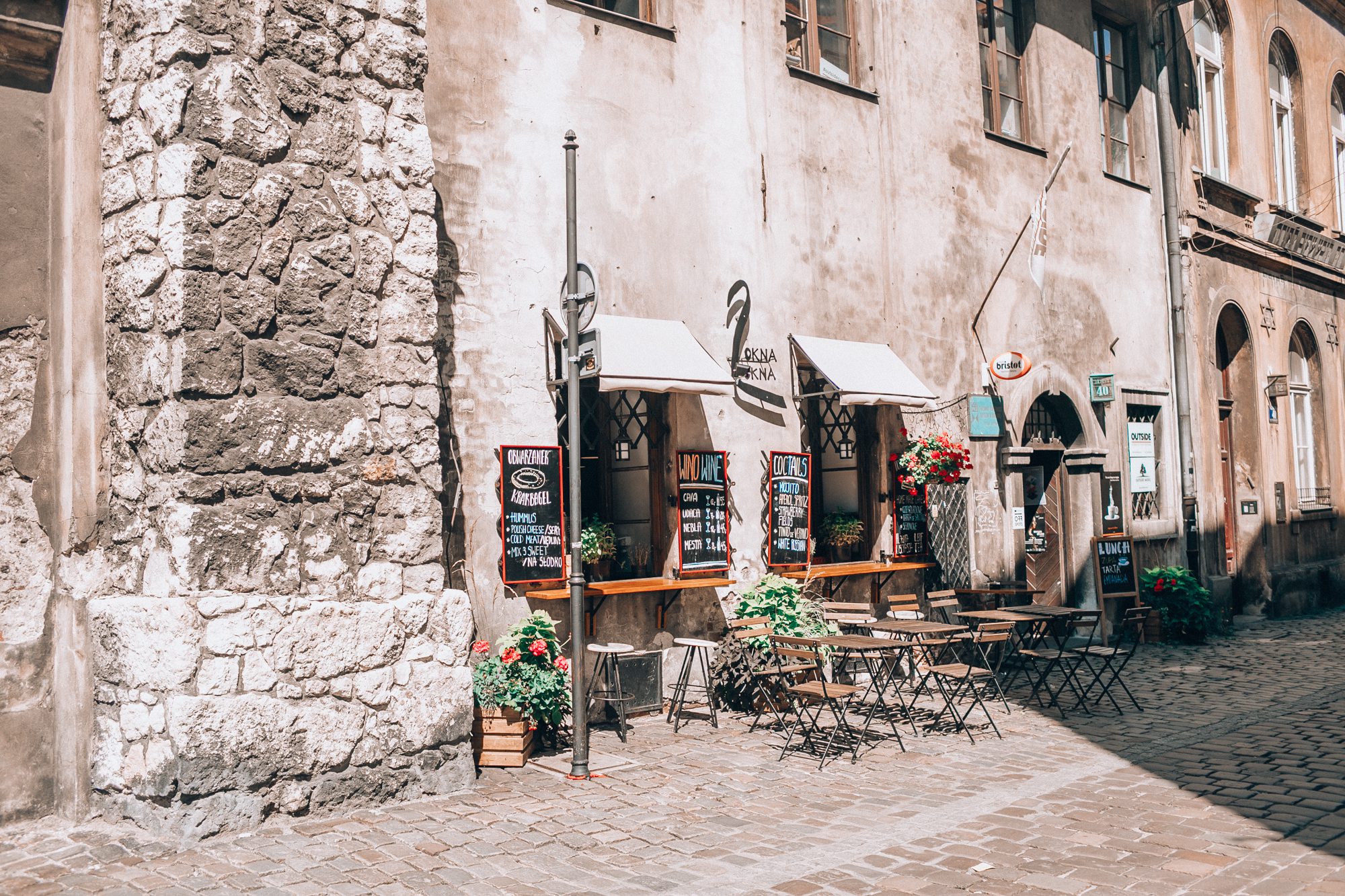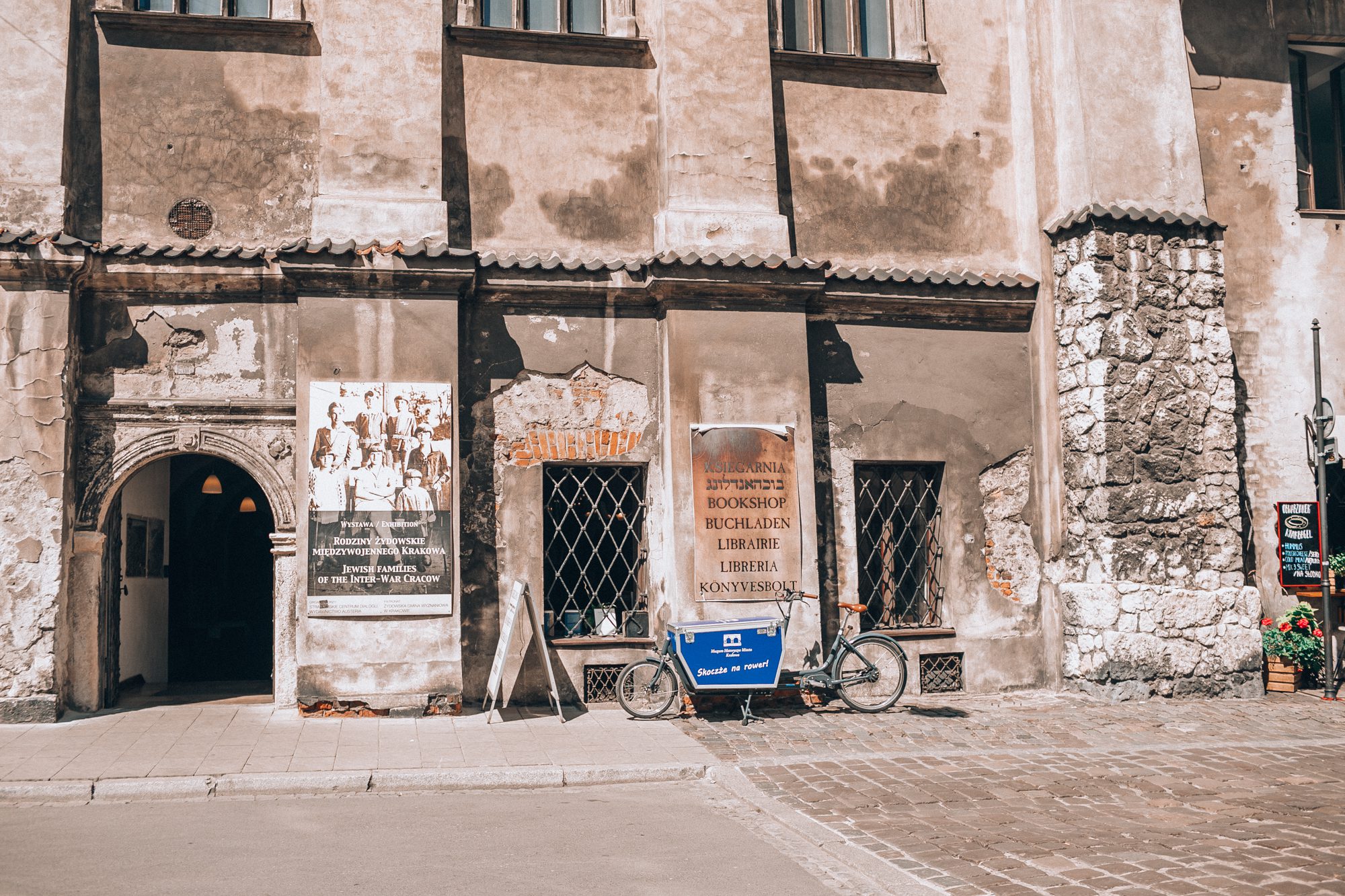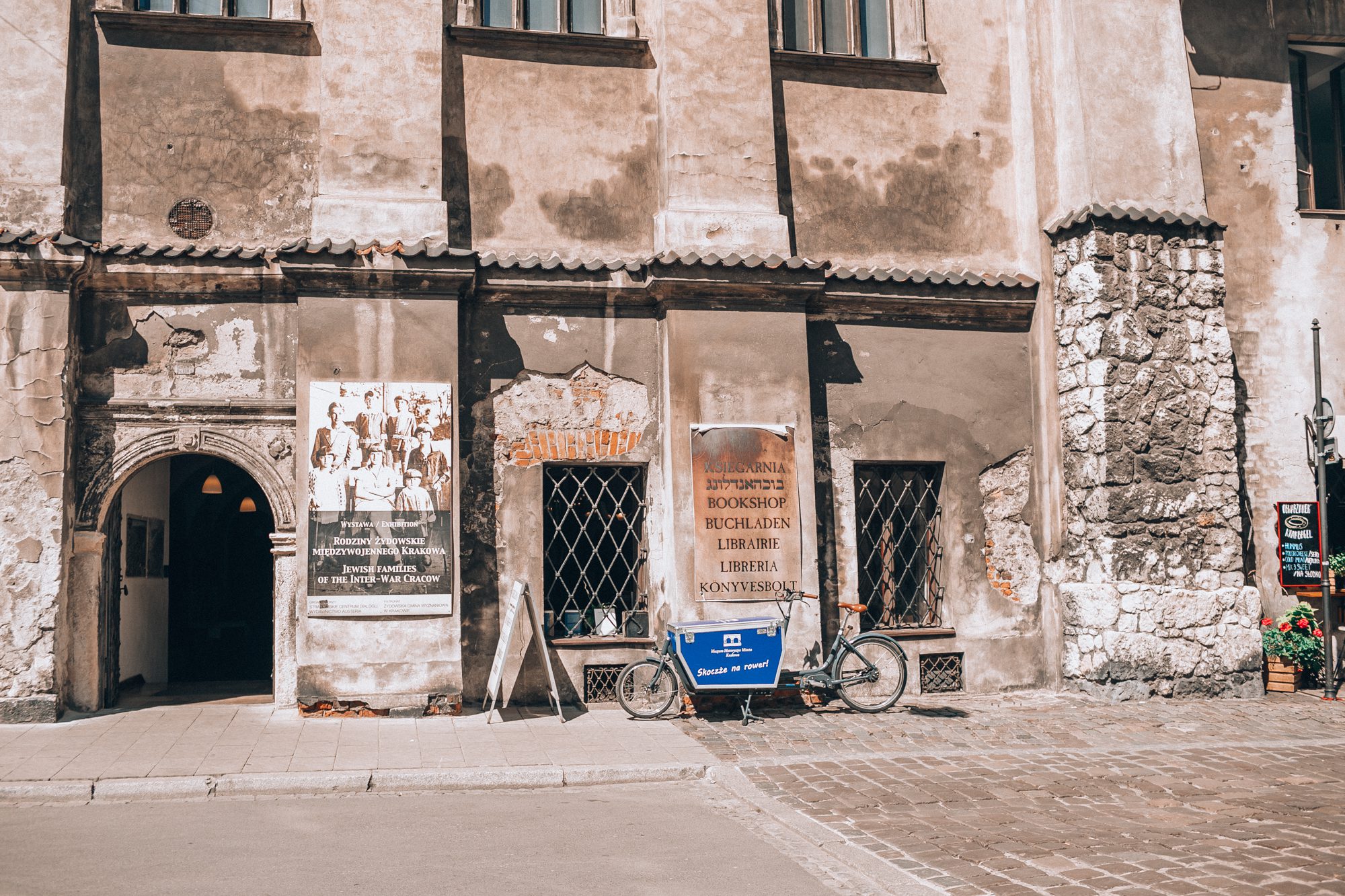 Where to stay in Kazmierz?
It's a brand-new Puro hotel located on Halicka Street. I wasn't initially impressed with the location, but it came out that Halicka Street is so lively and it's just across the centre of Kazimierz. Very convenient. The hotel is stunning. The lobby is gigantic and so cosmopolitan. You can browse albums, newspapers, magazines. There's coffee, teas, internet access.
There are two restaurants in Puro Kazimierz. One of them is mainly a bakery and the other one serves food all day. The rooms are on the small side (Puro's style) but fantastically designed! I'm going to review the hotel in a separate post, but I already know I will be staying there anytime I visit Krakow.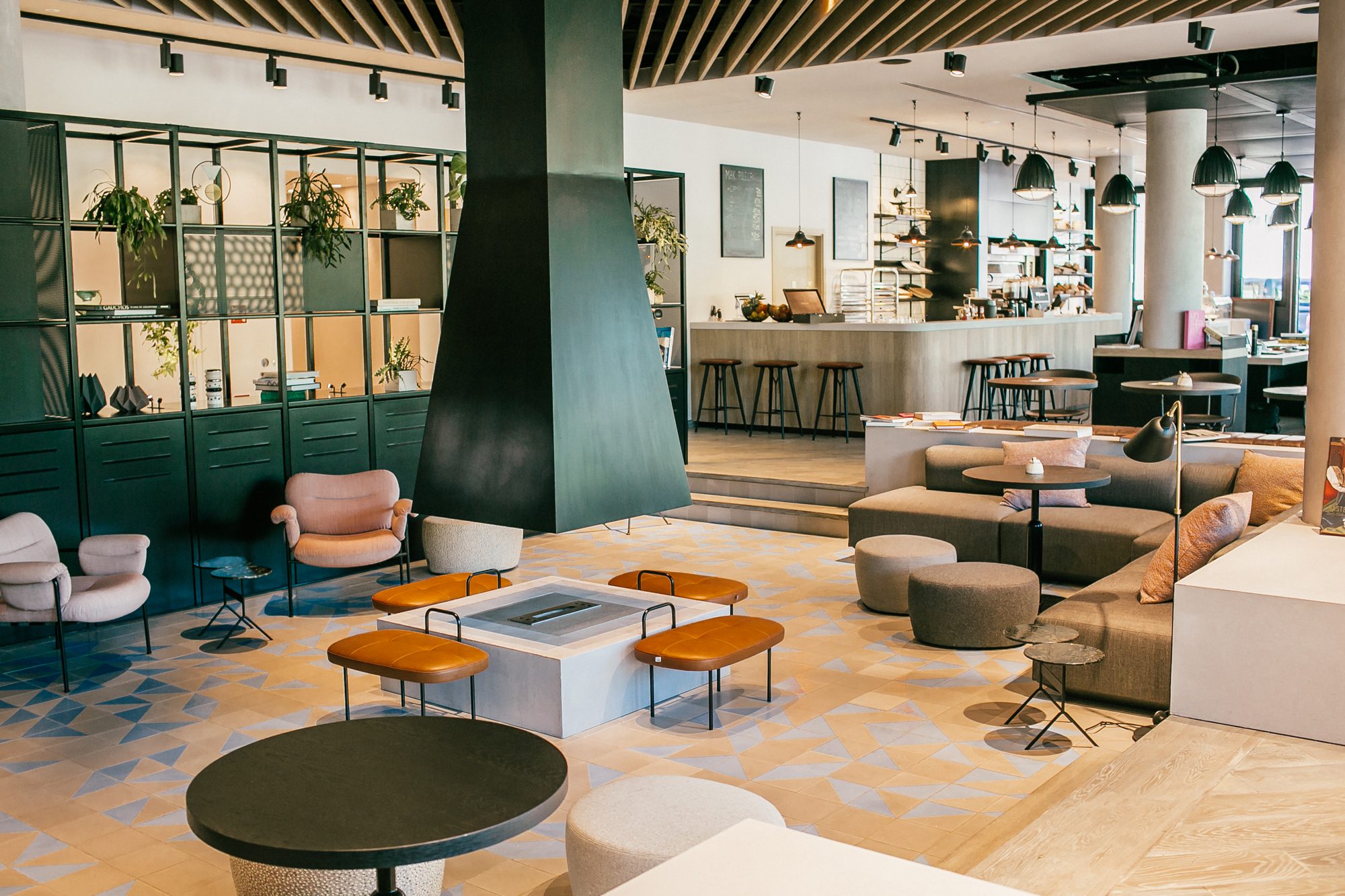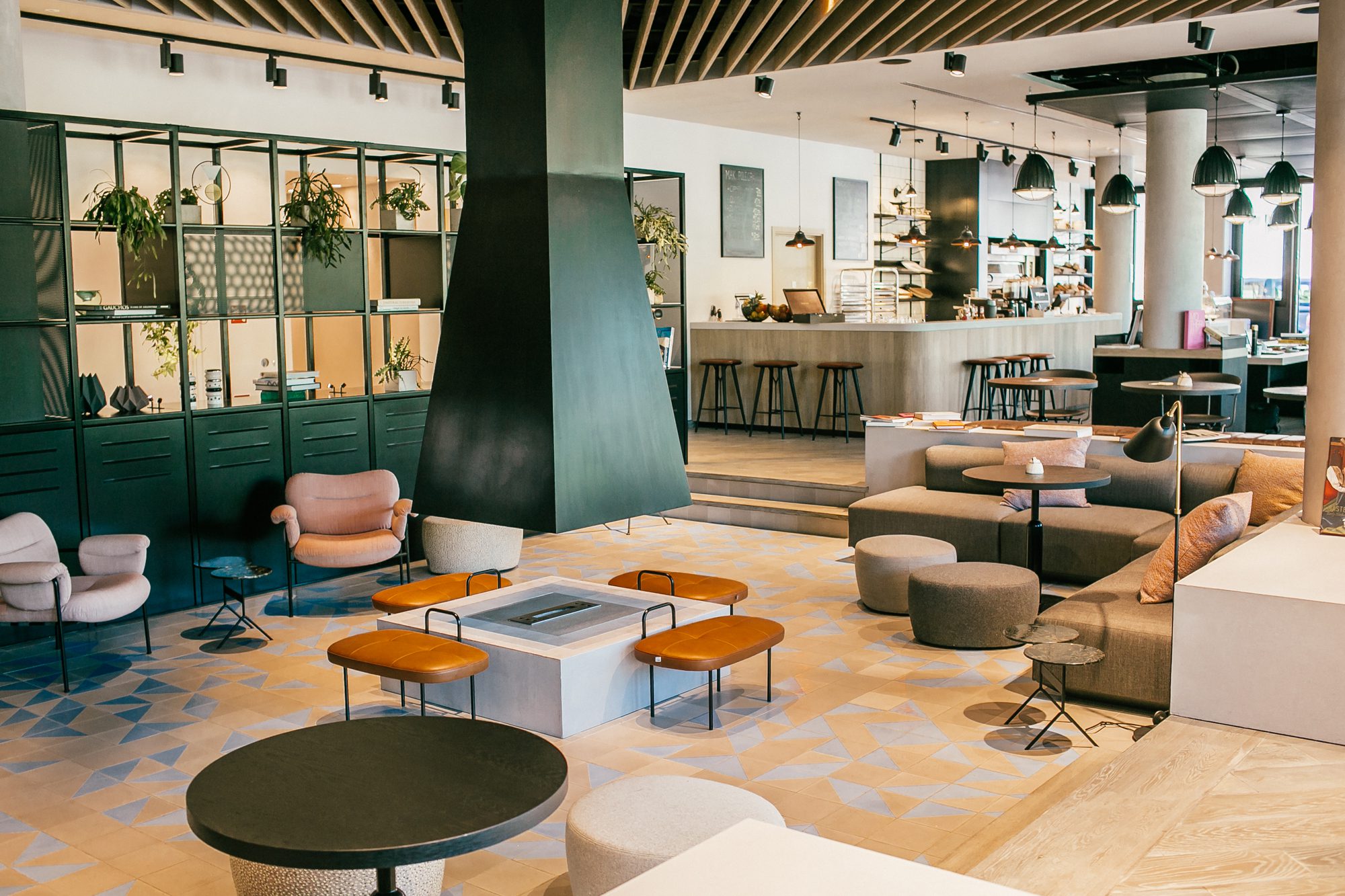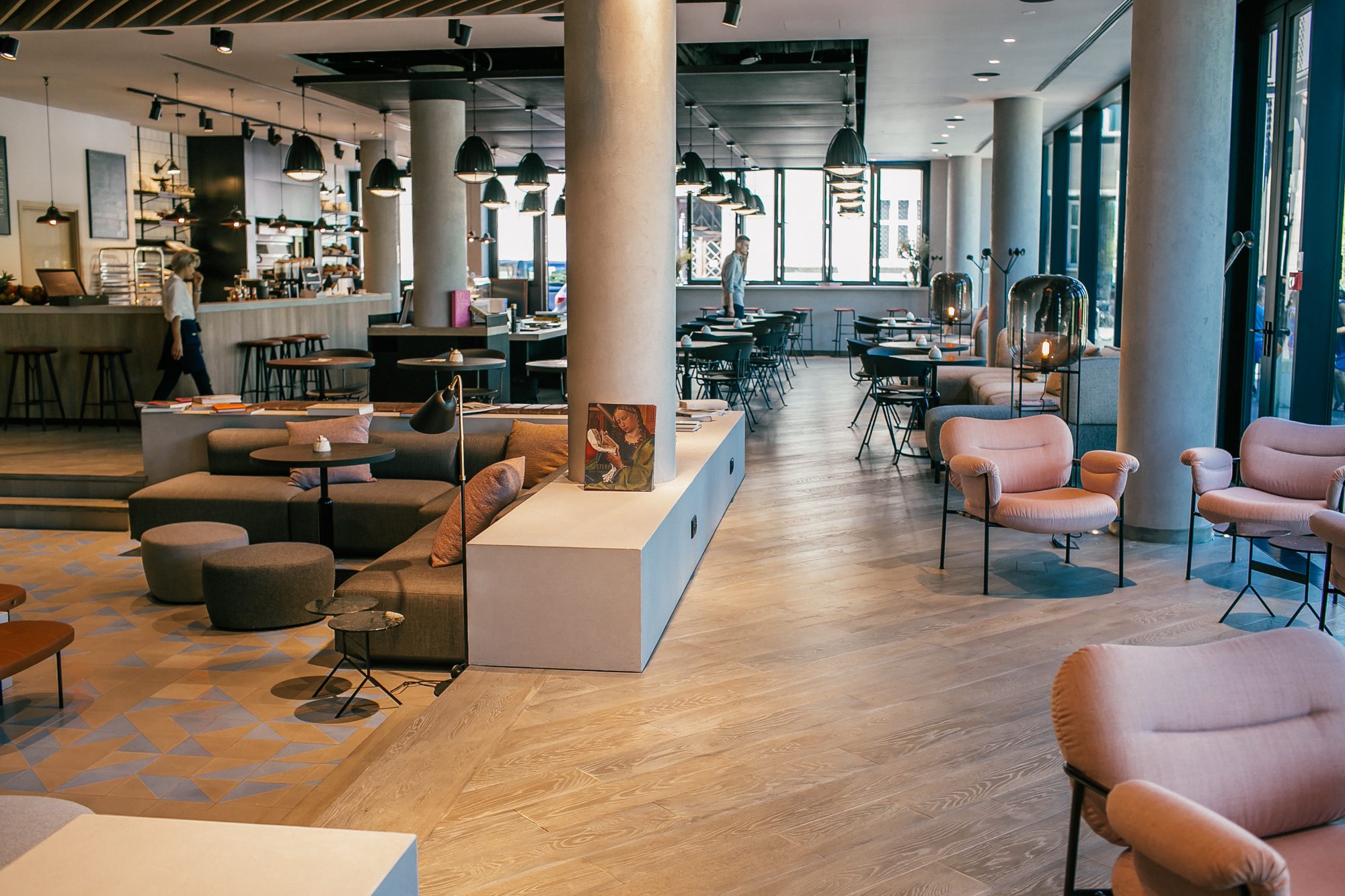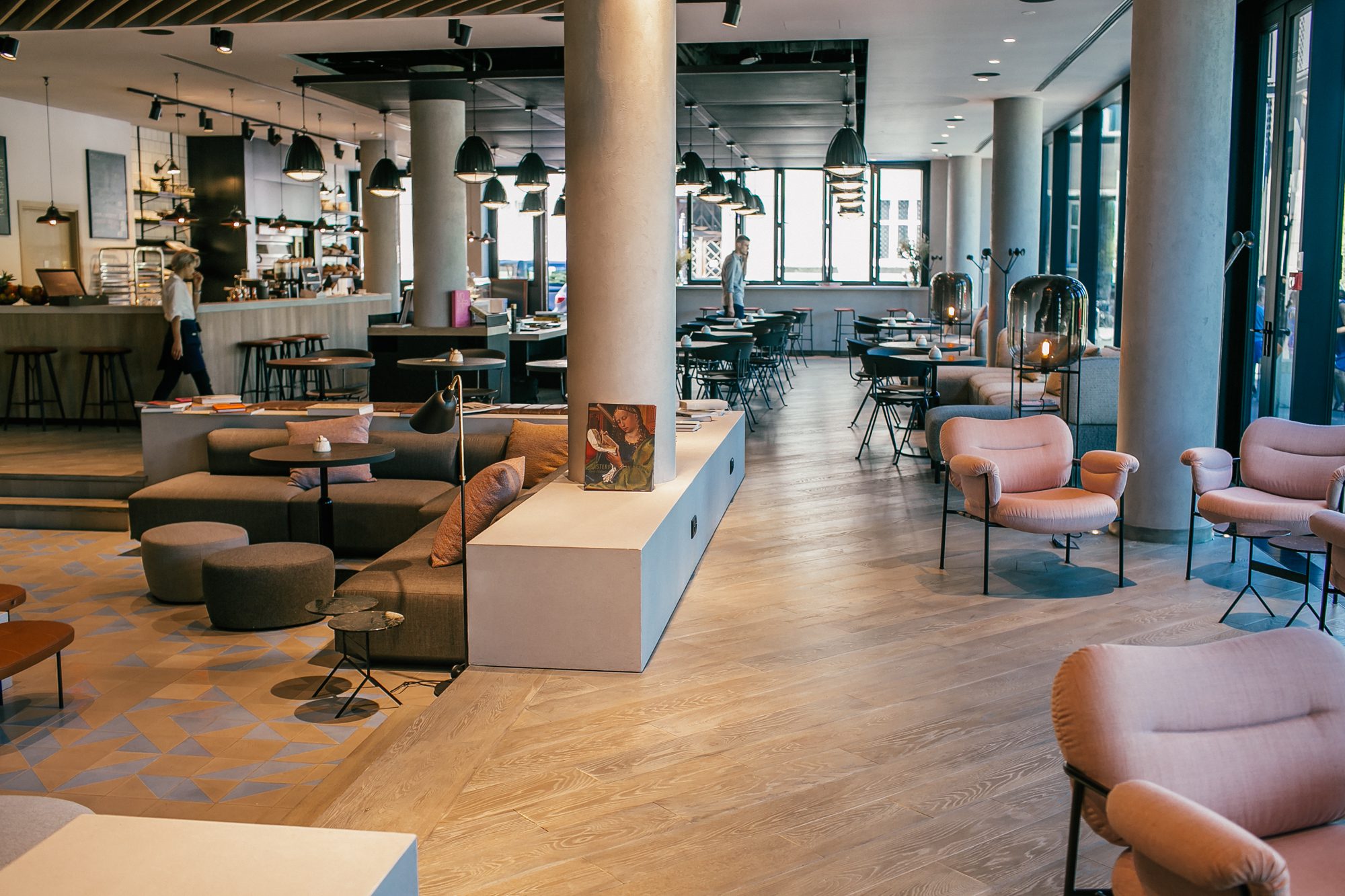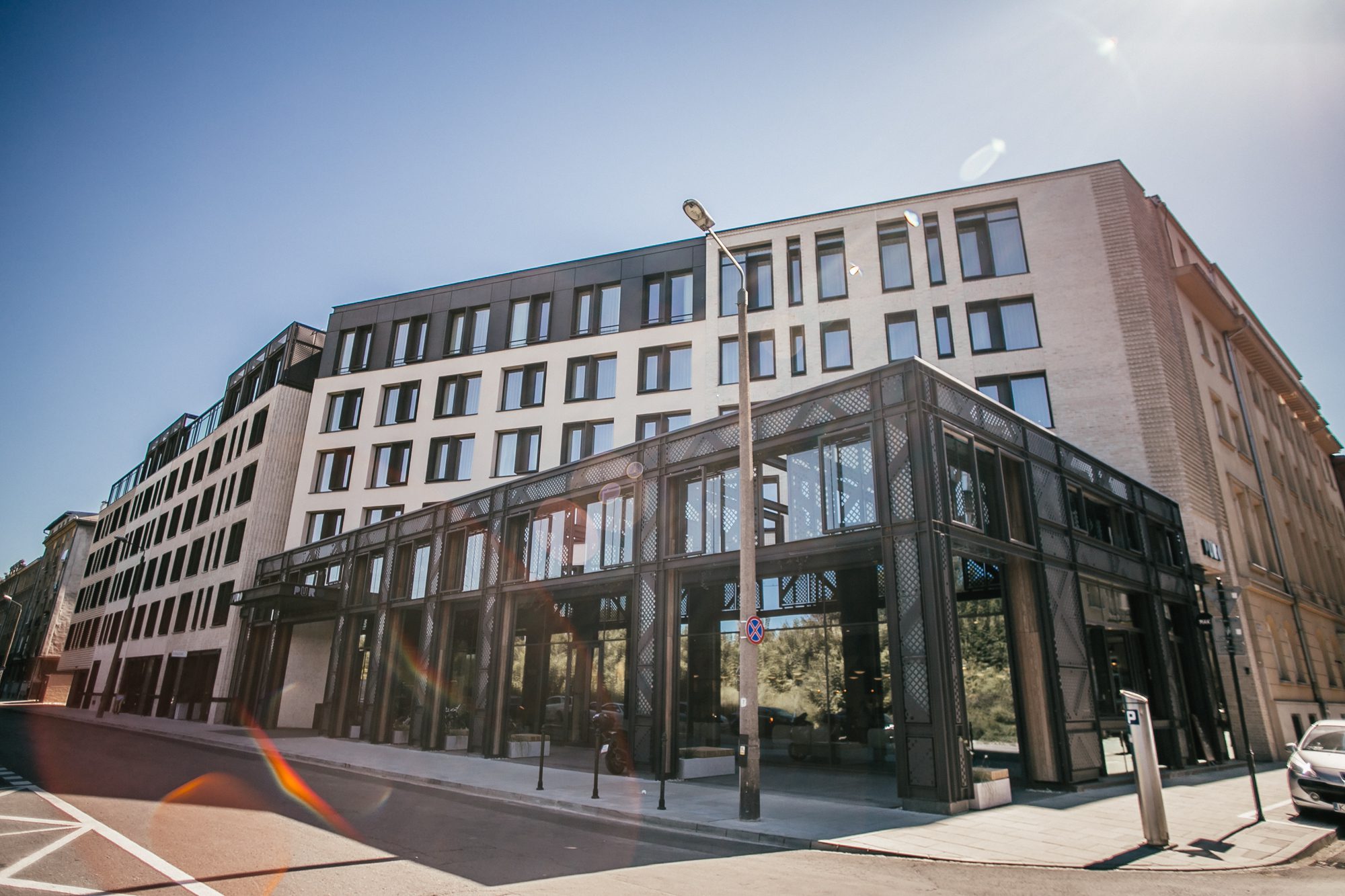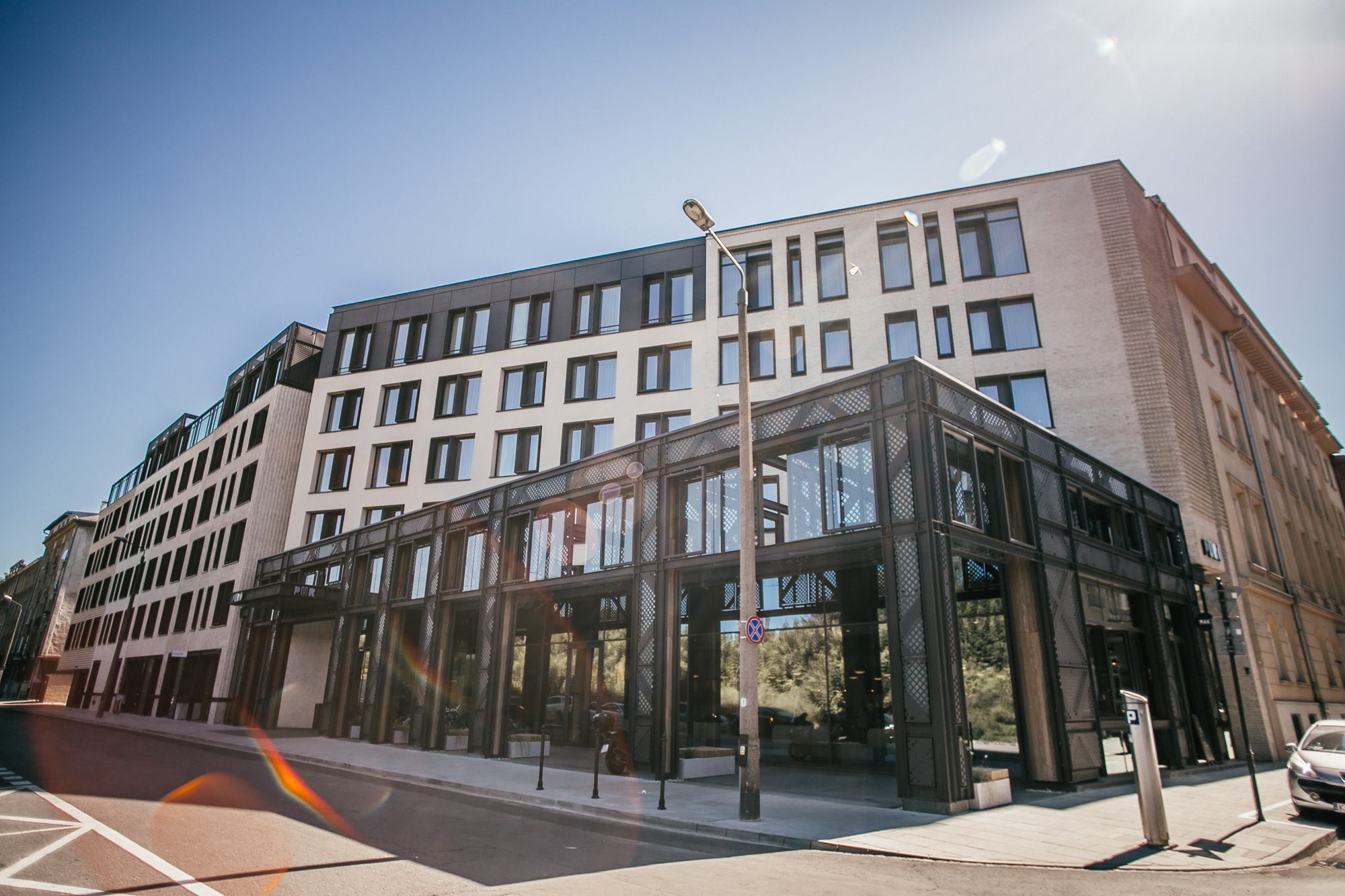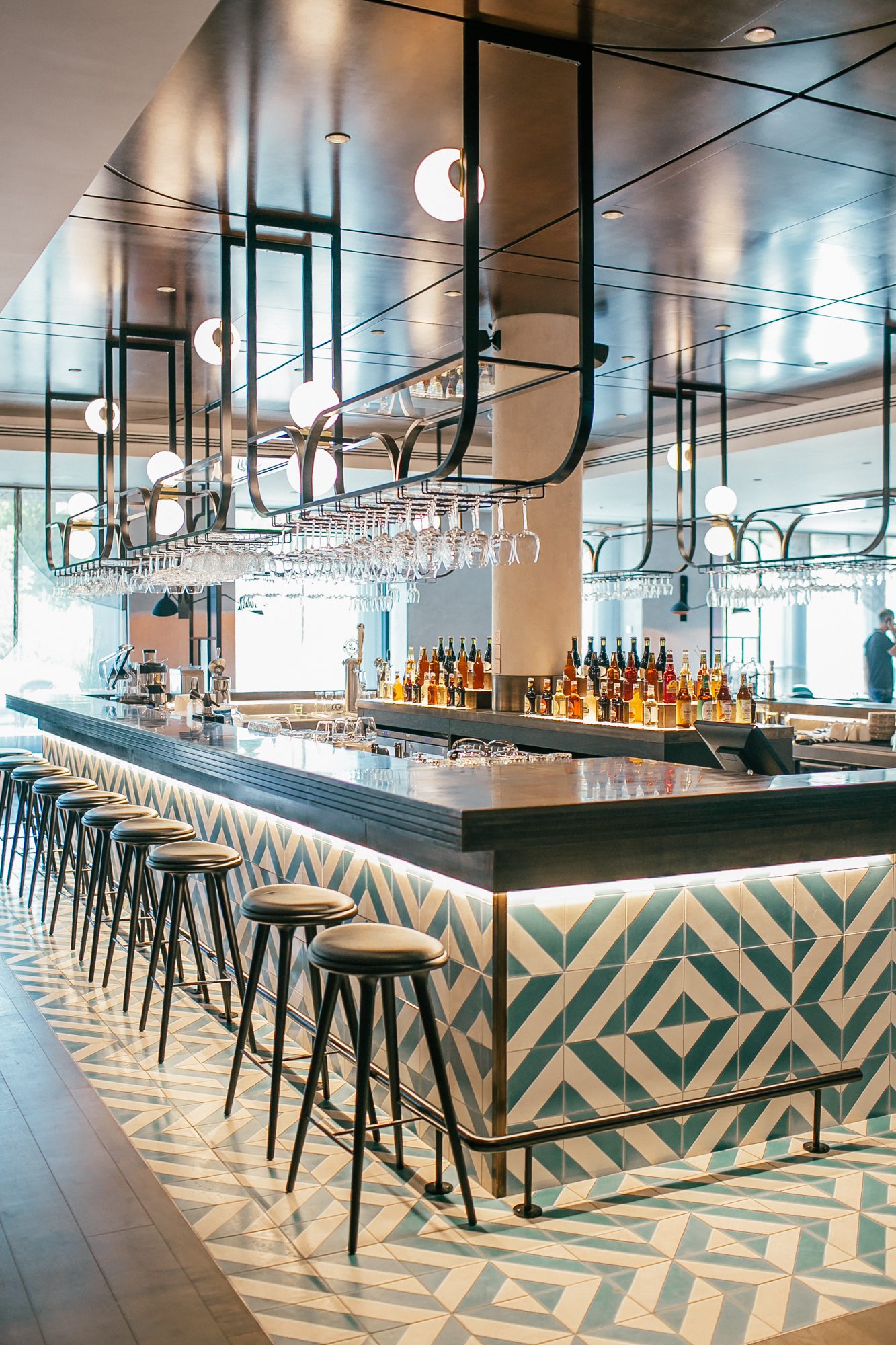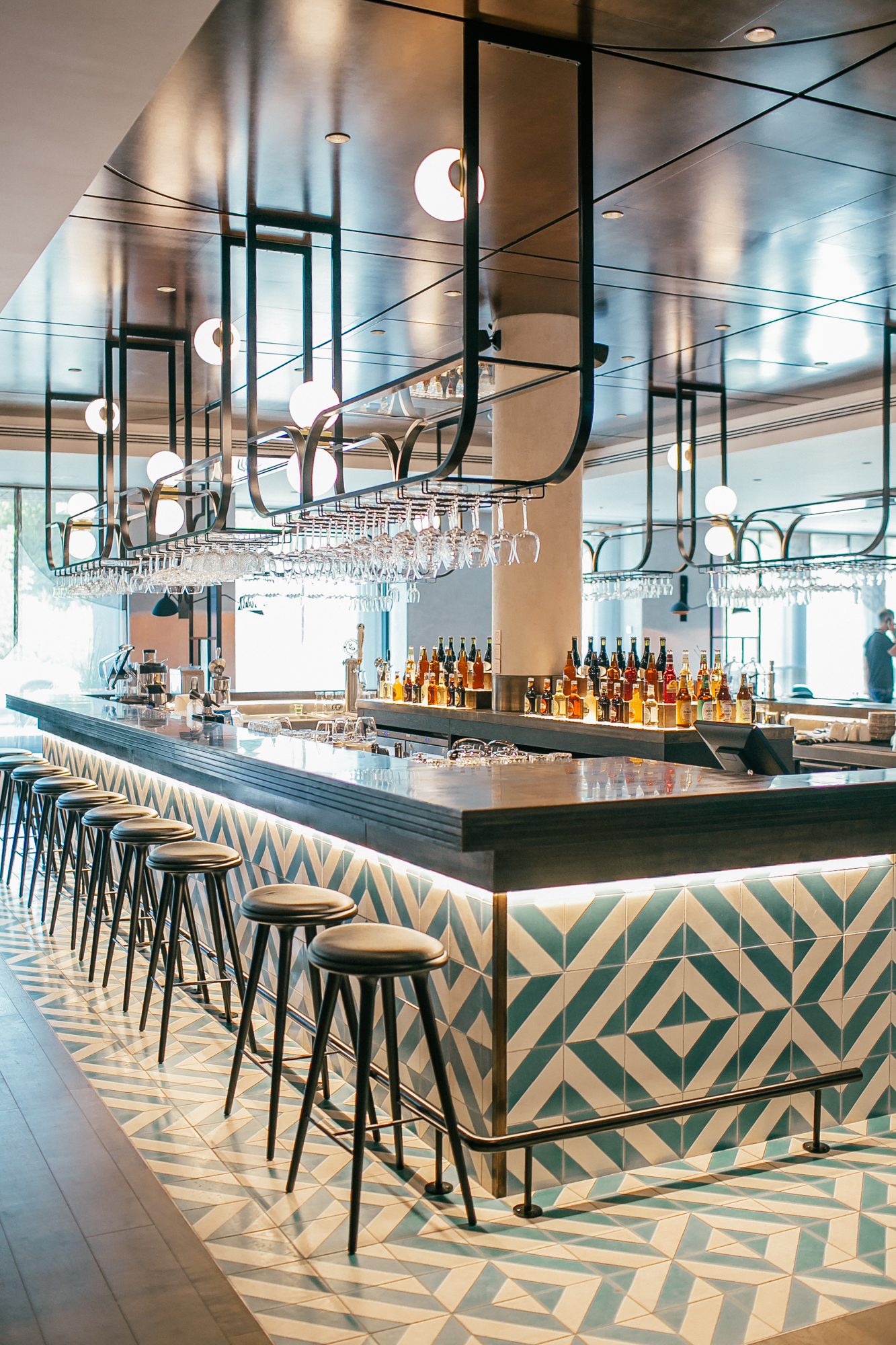 These retro apartments have been my home for all of my trips to Krakow. I love them for their design, for the spacious interiors, for the wonderful owners. If you're planning to visit Krakow with a large group of people, I strongly recommend Apartamenty Miejsce.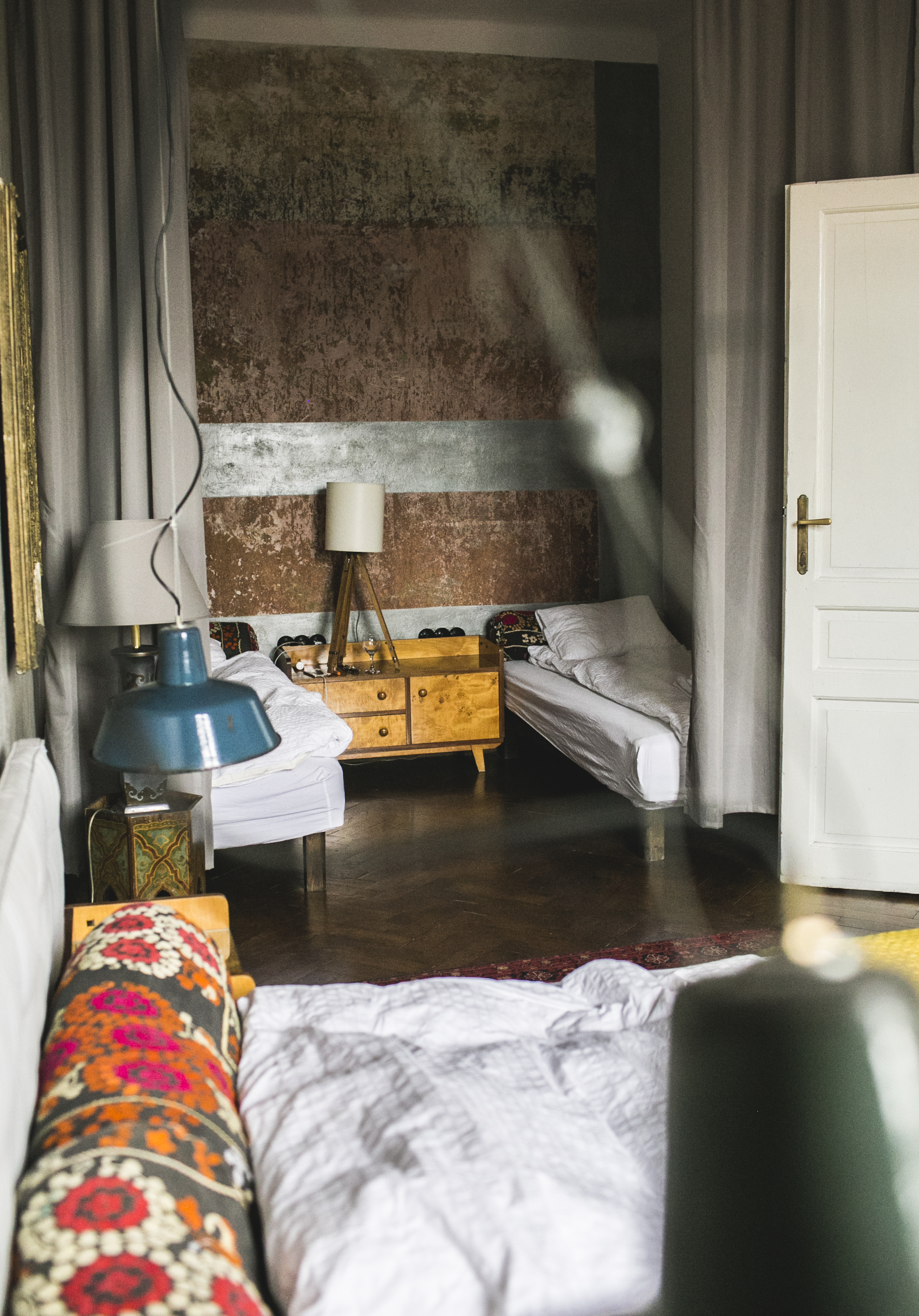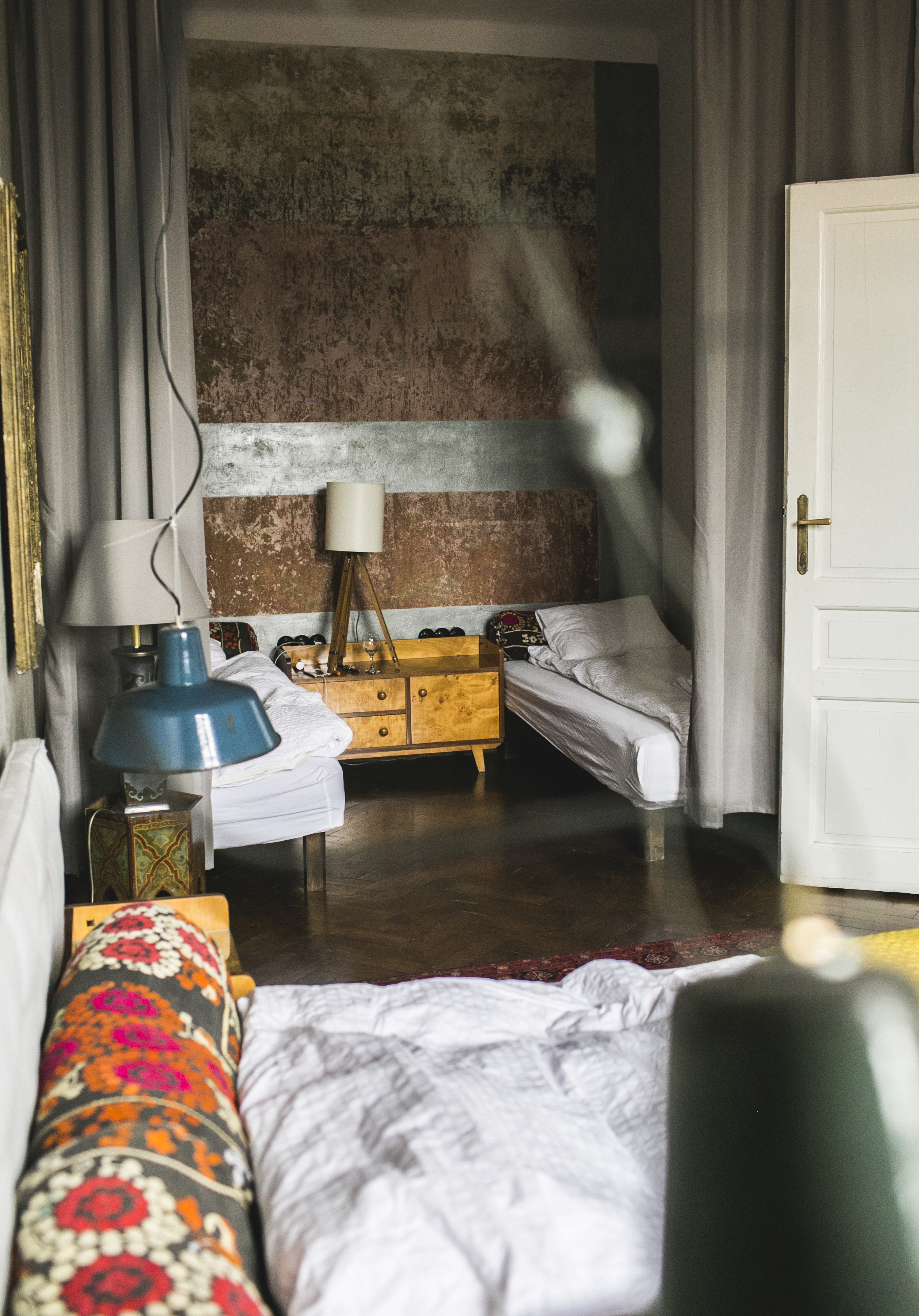 TŁUMACZENIE: Joanna Osmola (osmola.joanna@gmail.com)
Jeśli szukacie świetnej, kreatywnej tłumaczki, to ona:)
Więcej wyjątkowych miejsc oraz 7 przewodników po moich ukochanych miastach znajdziecie w moim premierowym albumie Sztuka Pobytu dostępnym w moim sklepie.