It was supposed to be mini break, a timeout for the mind. And I wanted it to be spontaneous. This time I've chosen Sopot and guess what? It was amazing. I absolutely adore Sopot (one of the Tri-Cities of course, but my absolute fav). It's endless love for me. The love for Sopot is so strong that I often consider relocating.
We found a place to stay in Sopot the day before, it took us about 3 hours to get to Sopot from Warsaw and there we were! I will explain a bit more about the place in another post, but it wasn't anything out of the ordinary just a cosy flat found on booking.com. It was nice enough for me to consider it in a separate post though.
Let's get back to Sopot itself. Where to go if we're visiting it for the weekend? You will most probably spend 80% of the time at the beach (a sure thing), but what is there to do apart from sunbathing? Also, which beach is the best one? I have an idea in mind, a very subjective guide about places to stay, recommendations, advice on where to go with your baby, where to go without your baby, where to eat and chill, but first… let's take a look at my 10 favourite spots. These are the ones I always visit when I'm in Sopot just for a couple of days.
And before we continue: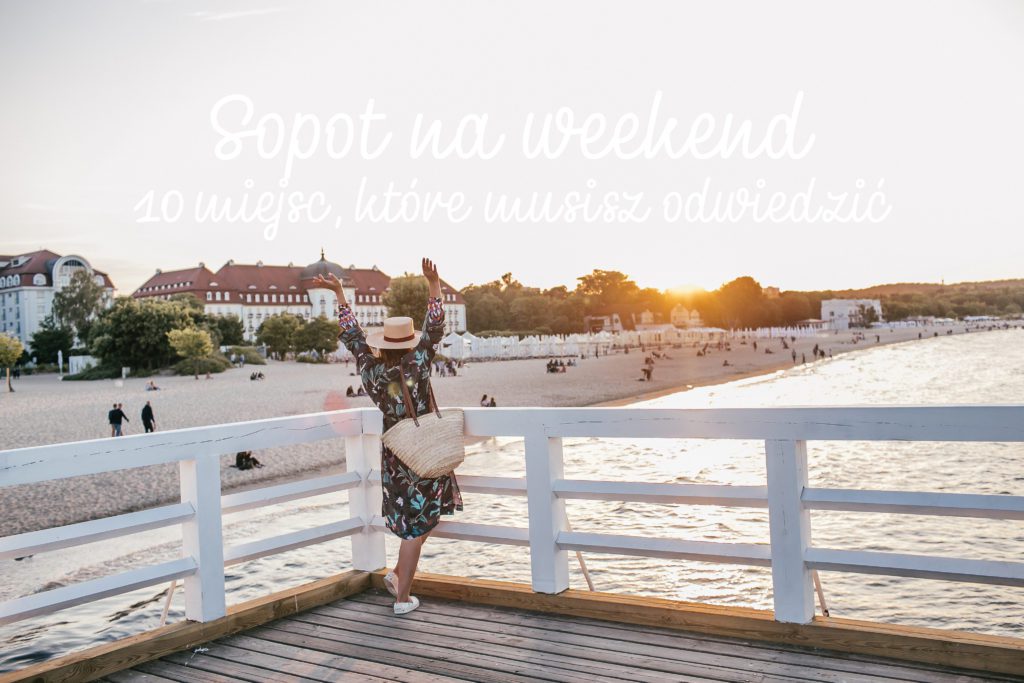 When is the best time to visit Sopot?
Of course, it's best to arrive as far from the holiday season as possible. You want to avoid July and August when Sopot is full of tourists. I do occasionally visit during these months, it's doable (especially if the time you're staying excludes weekends). However, Sopot during winter is a fairy tale. It's full of nostalgia and this specific for Sopot aura.
Who is actually Sopot for?
Sopot will be a great idea for everyone. It's an amazing destination for a romantic weekend for two (especially because of a range of great hotels- details in next post), it's exciting for a friends getaway as it's really fun (clubbing). Sopot is also excellent for a family vacation as most of the restaurants are child friendly and there's loads of play areas for kids on the beach and at the hotels.
How to get to Sopot?
The easiest way to get to Sopot is by car, the motorway makes the journey quicker. Another option is the train (PKP) – it takes 3 hours from Warsaw to get to Sopot. Quick and convenient. The train station is located in the centre of Sopot which makes it really easy to arrive at your hotel.
Where to stay in Sopot?
There's a lot of interesting options for accommodation in Sopot. There's a variety of luxurious hotels like Grand Hotel, Sheraton, Marriott. There's a lot of modern apartments like Anchor Rooms or 'Taras na Fali'. There's also a variety of quality camp sites and flats you can find on Airbnb. I will try my best to include all these in my next post.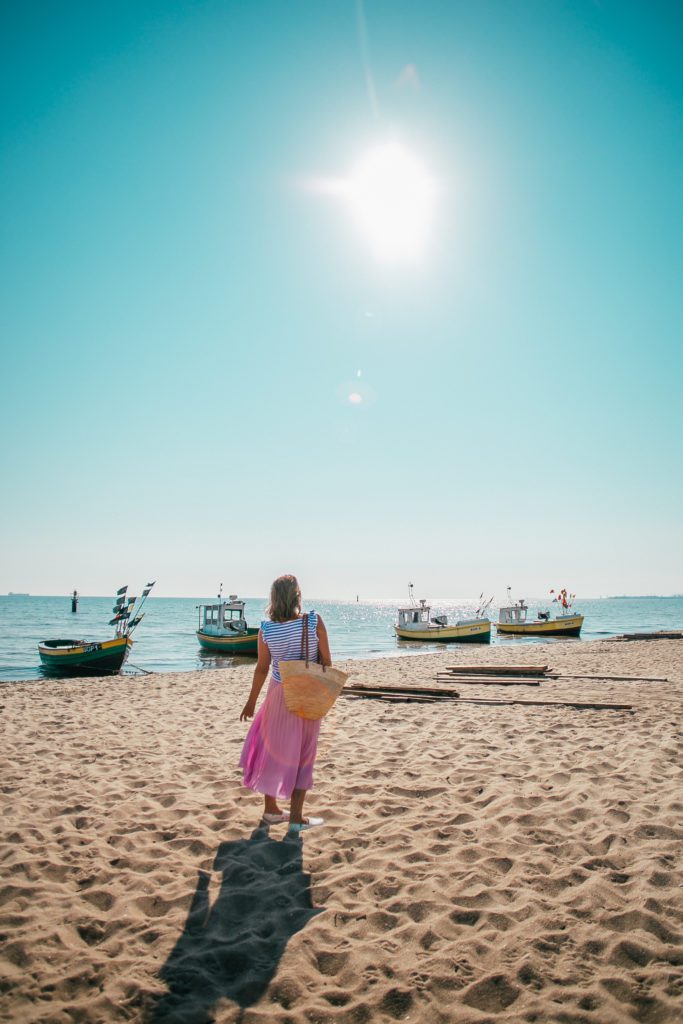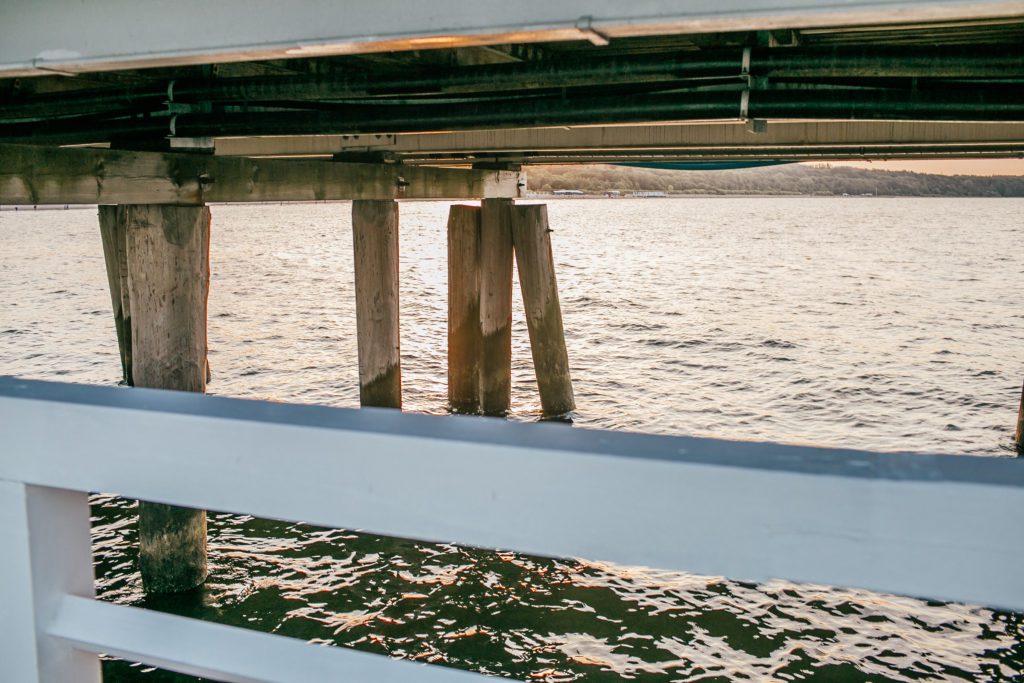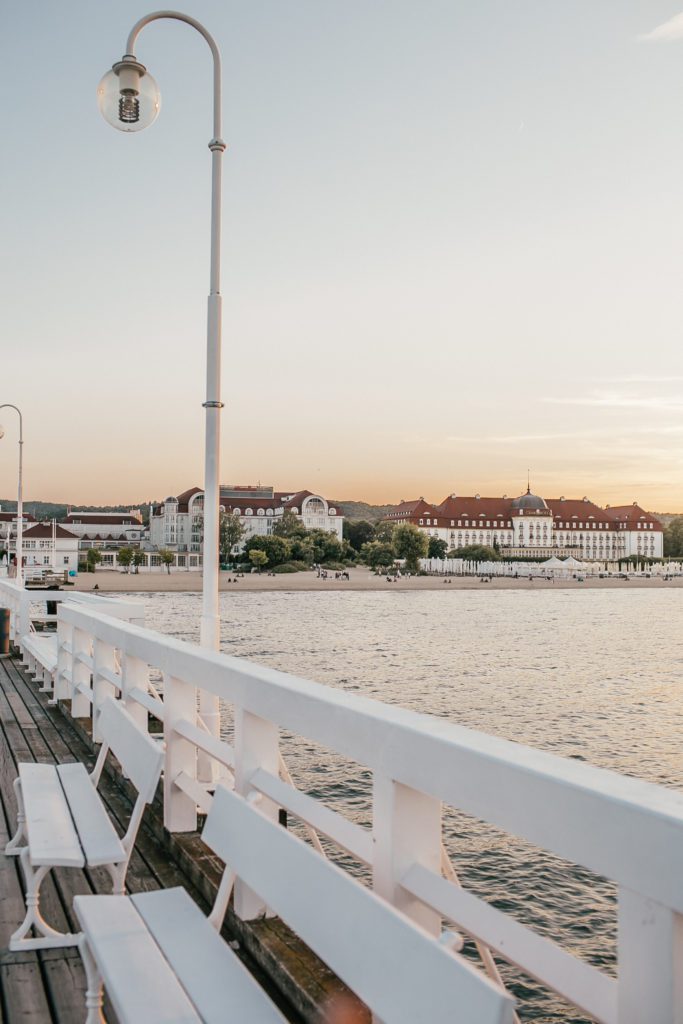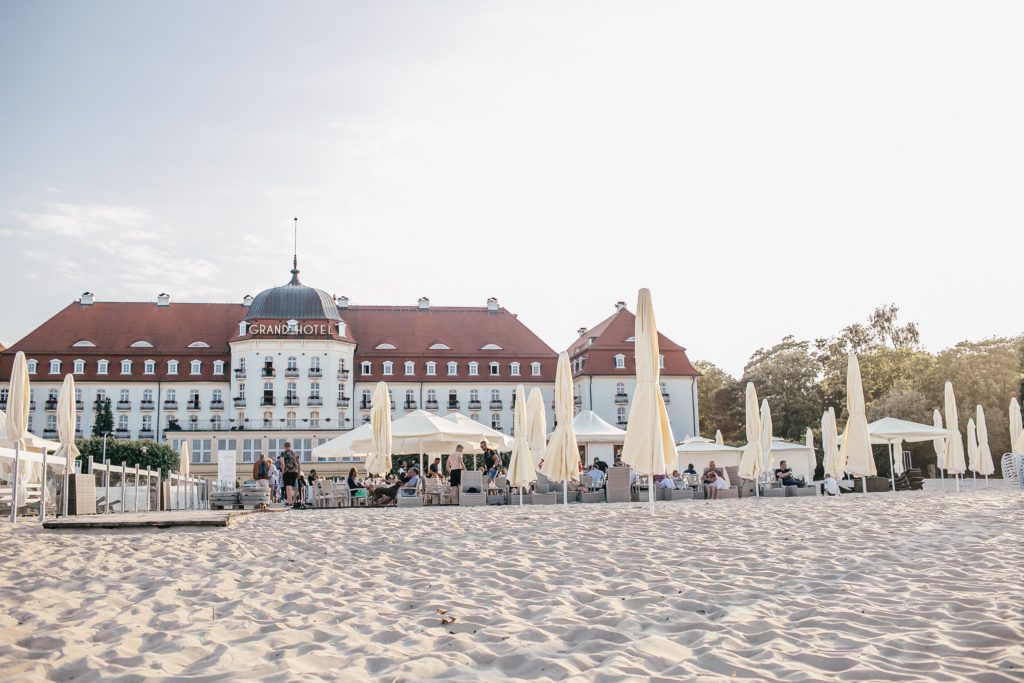 PLAŻA
The Beach
My beloved. Located by the Baltic Sea. Covered in delicate, white sand. The beaches in Sopot are so special because there is so much to do when you're there! There's restaurants hidden behind sand dunes, there's loads of bars, comfortable outdoor beach beds, play areas for kids but also abandoned, beautiful beaches with no tourists. I absolutely love it. I always choose the beach by 'Centrala Rybna' which is a quiet beach close to a gigantic play area and another beach located next to 'Bar Przystan'. The locals always strongly recommend a beach located in the direction of Gdynia and 'dog's beach' in Gdynia itself.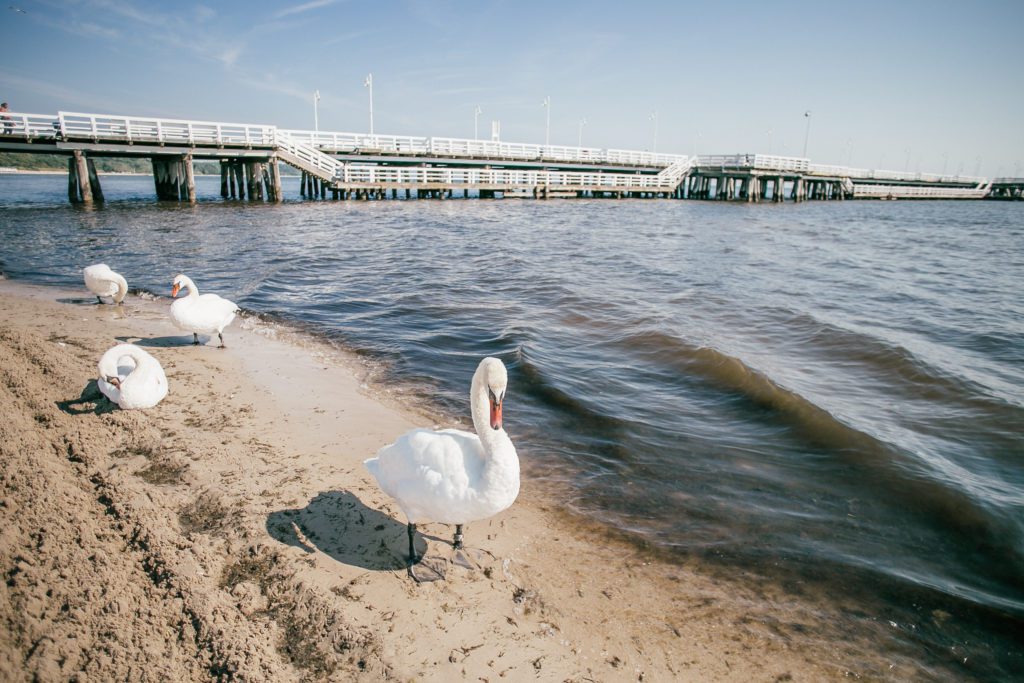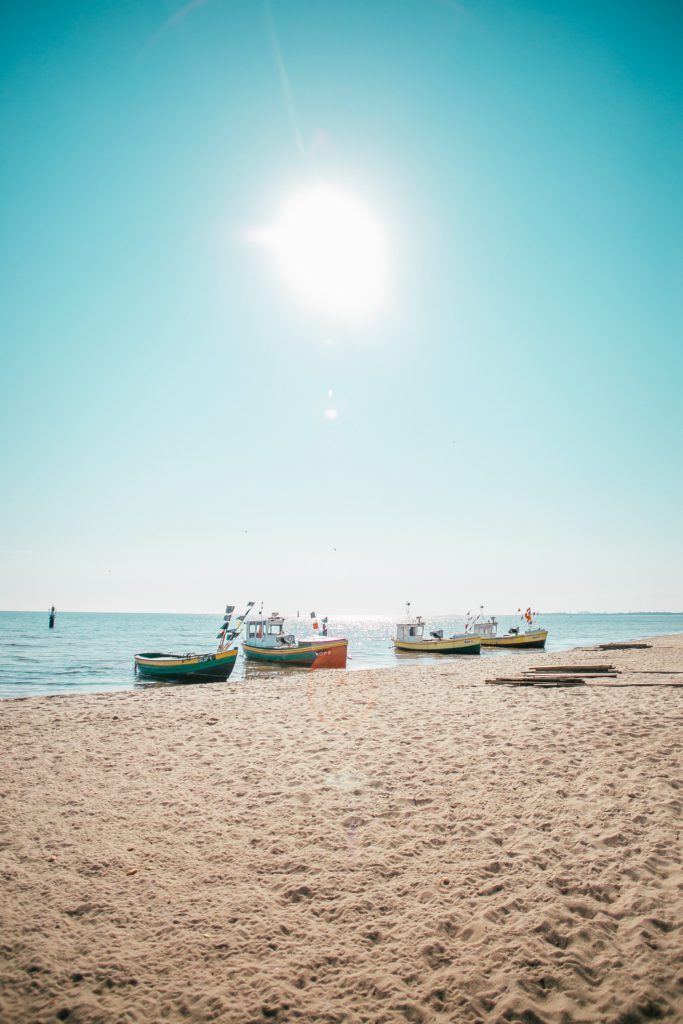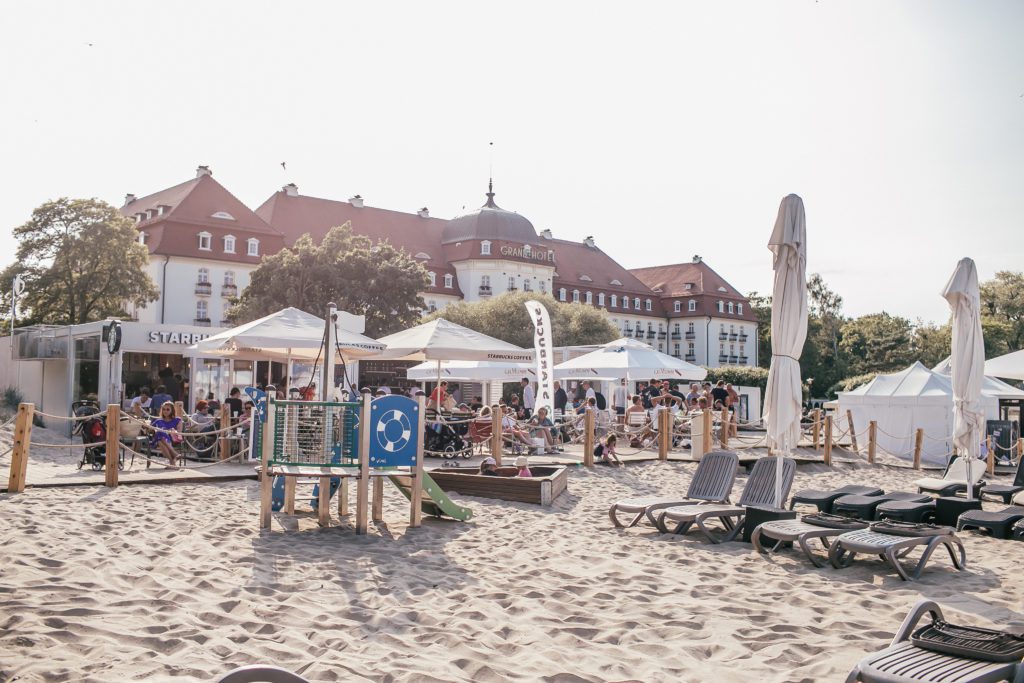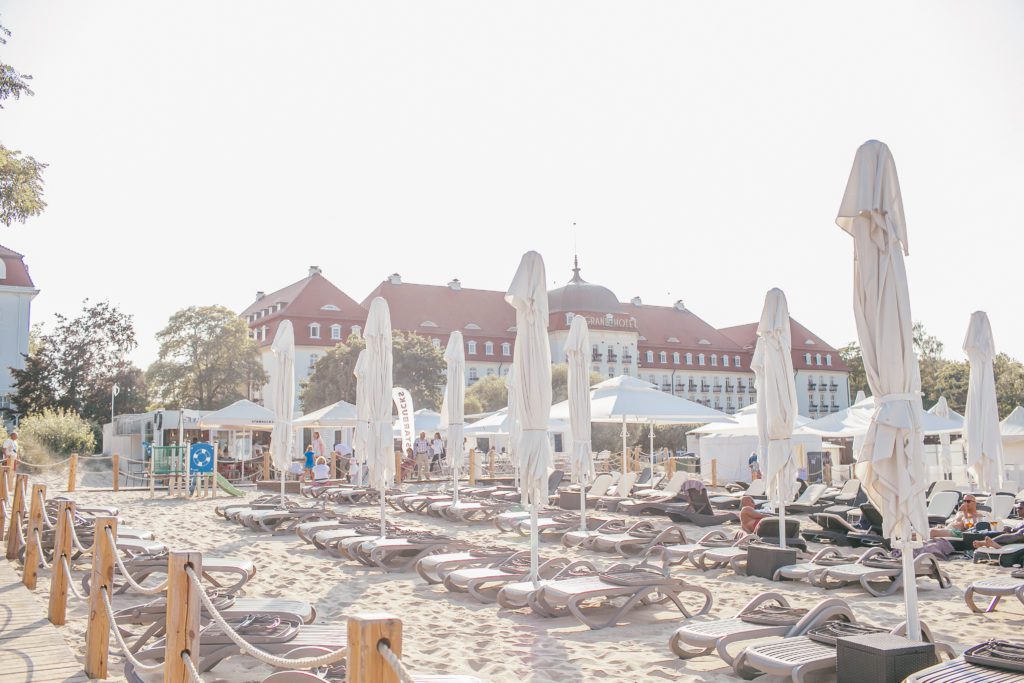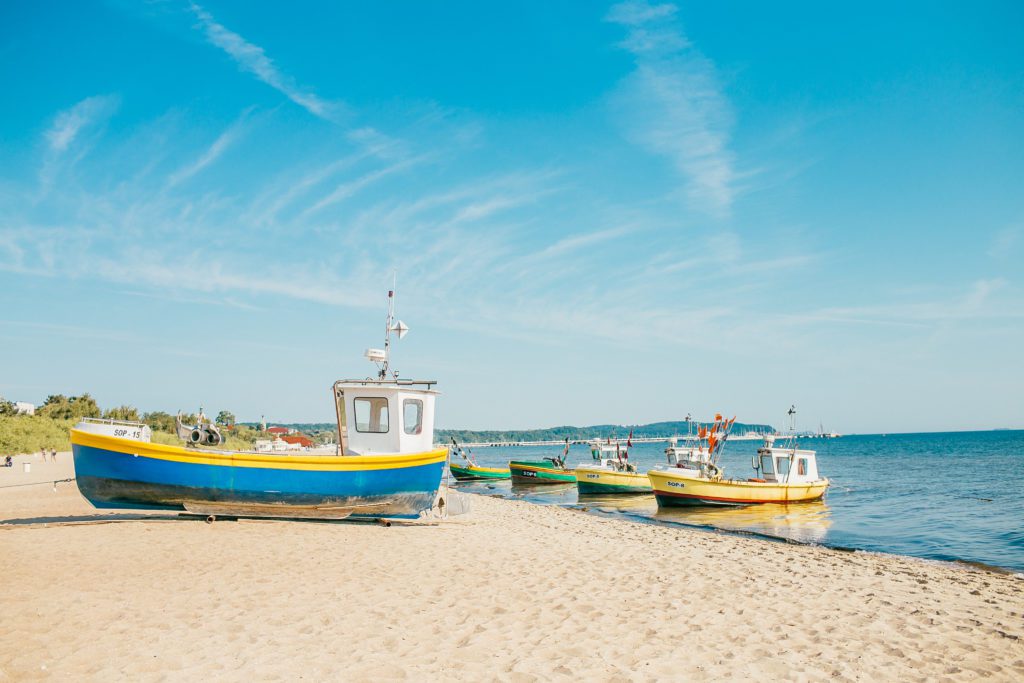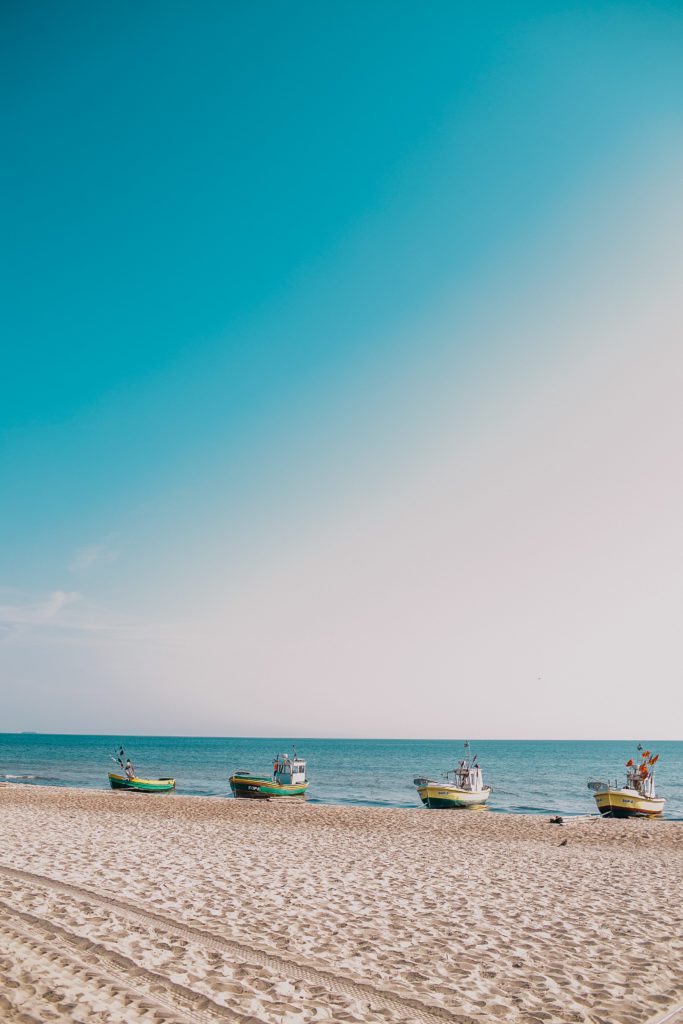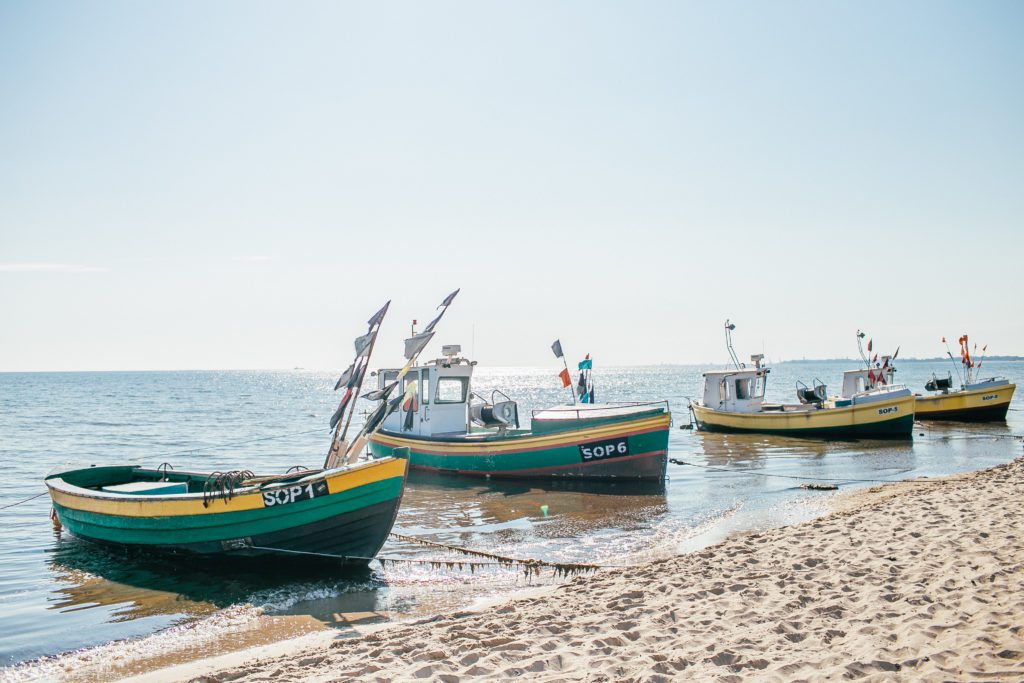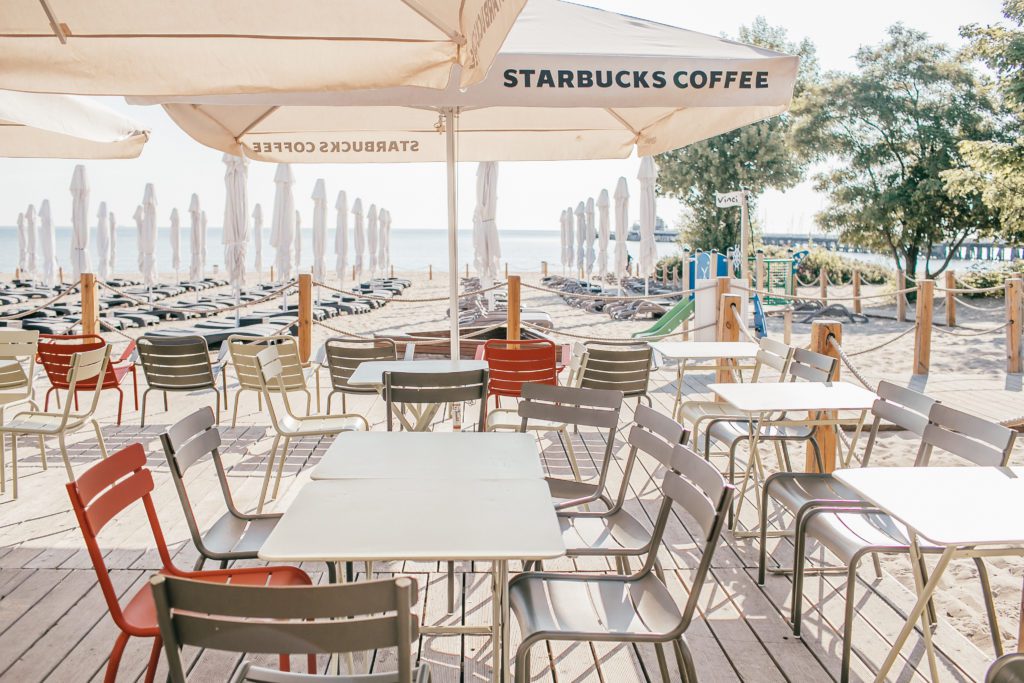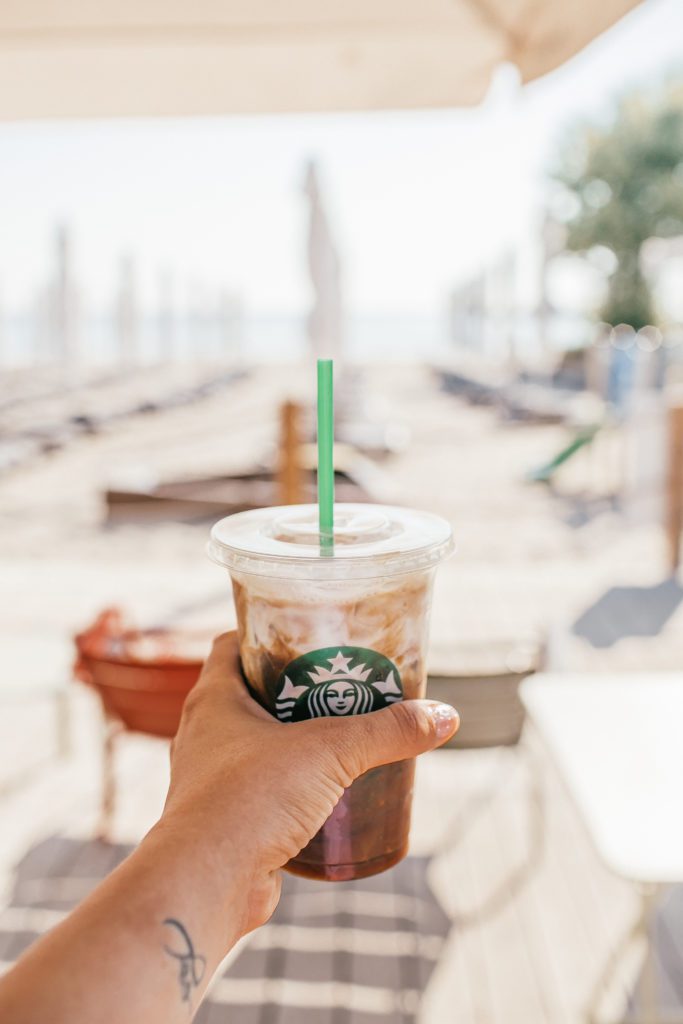 (Aleja Wojska Polskiego 1, Sopot)
I've got mixed feelings when it comes to this spot. On one hand I like the location on the beach and its 'Hamptons' style, I also like the play area, the menu. On another though…the prices and the general feeling of the place are a bit 'meh'.
However, we always go back there to be able to inhale the Baltic air and sit by the sea. These are the best 'activities' ever. I recommend White Marlin for its delicious breakfasts. DO come after the holiday season.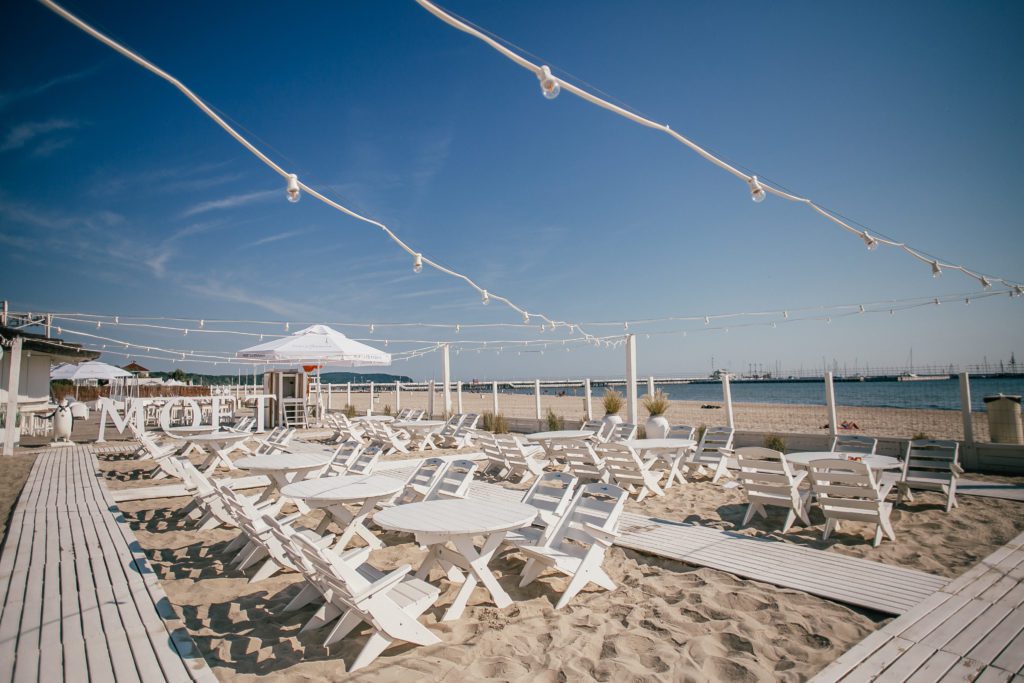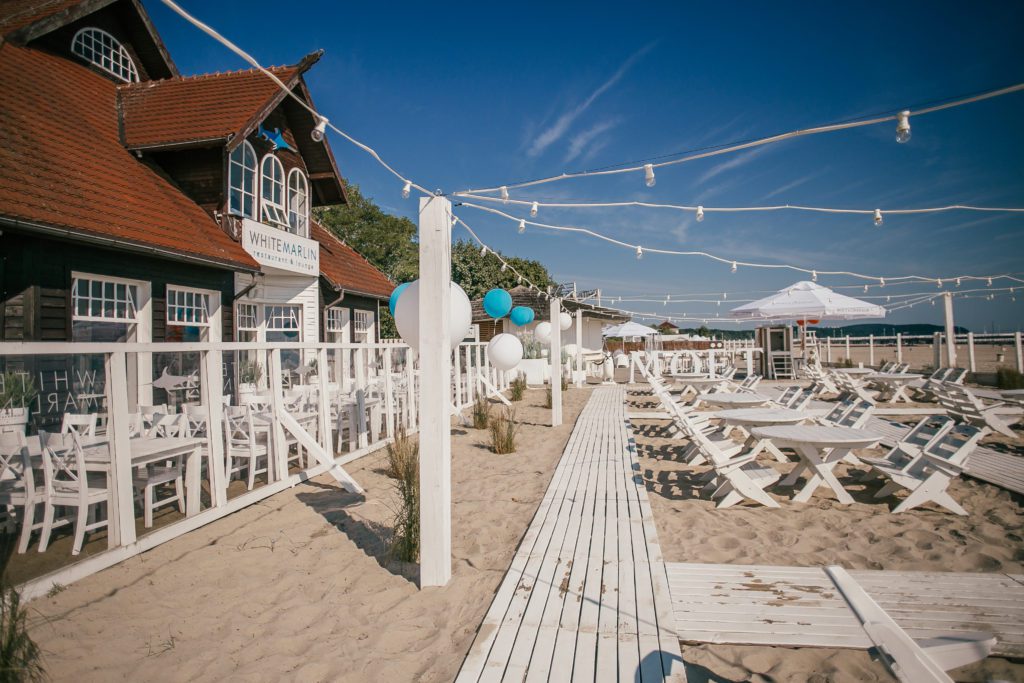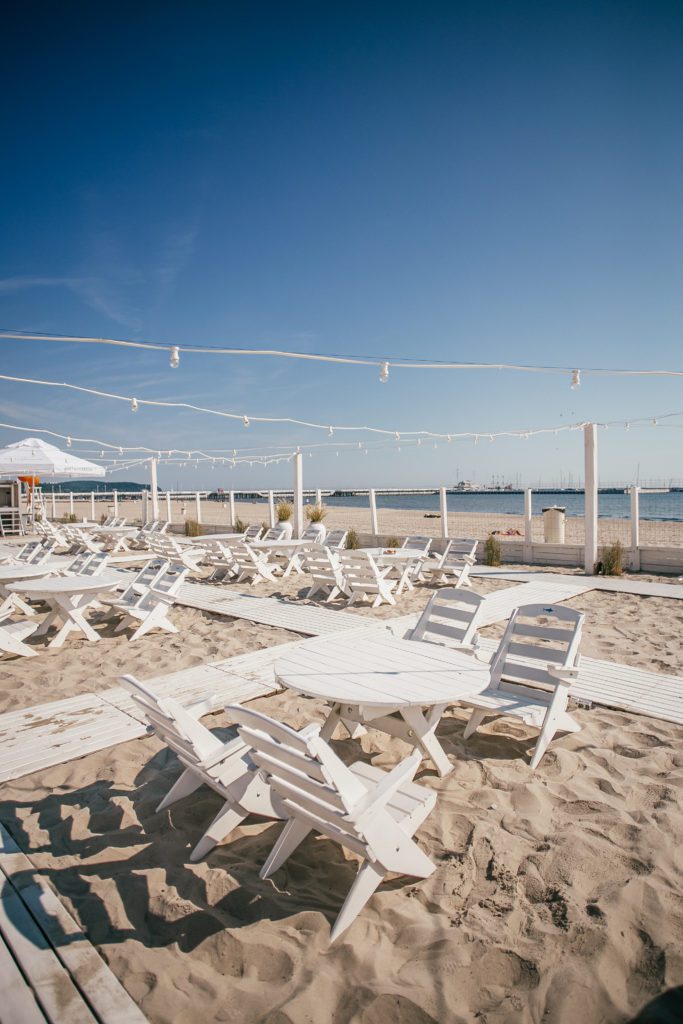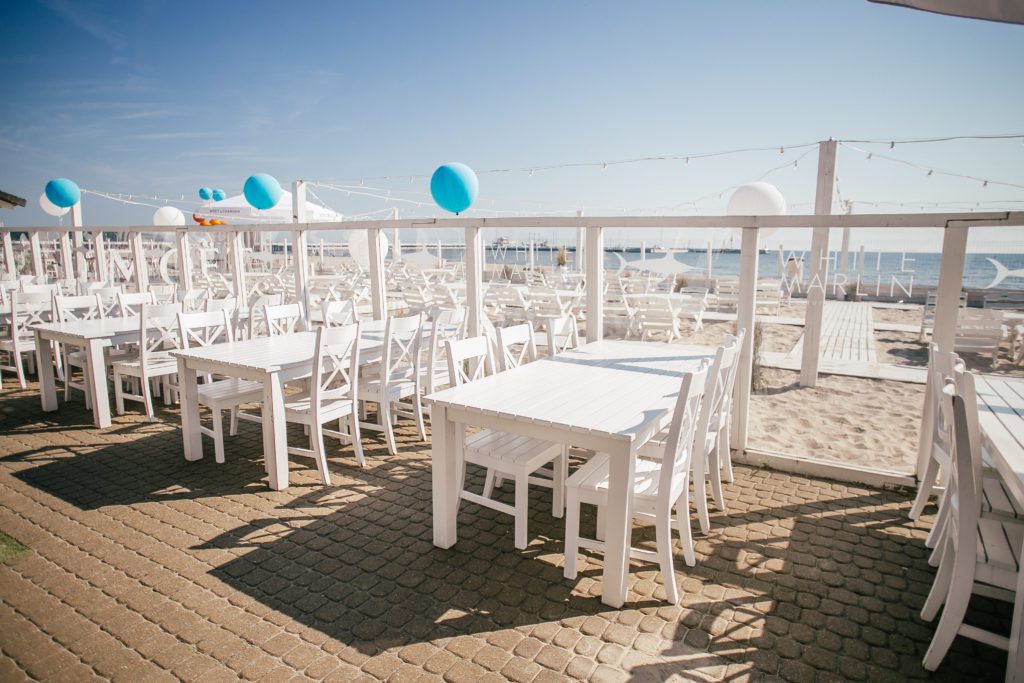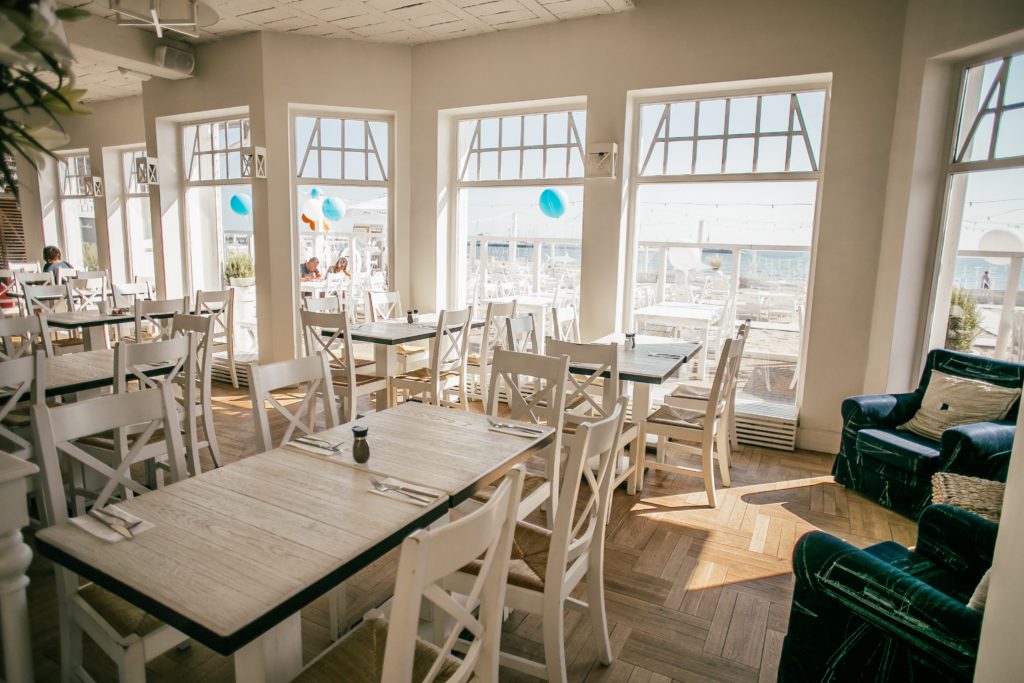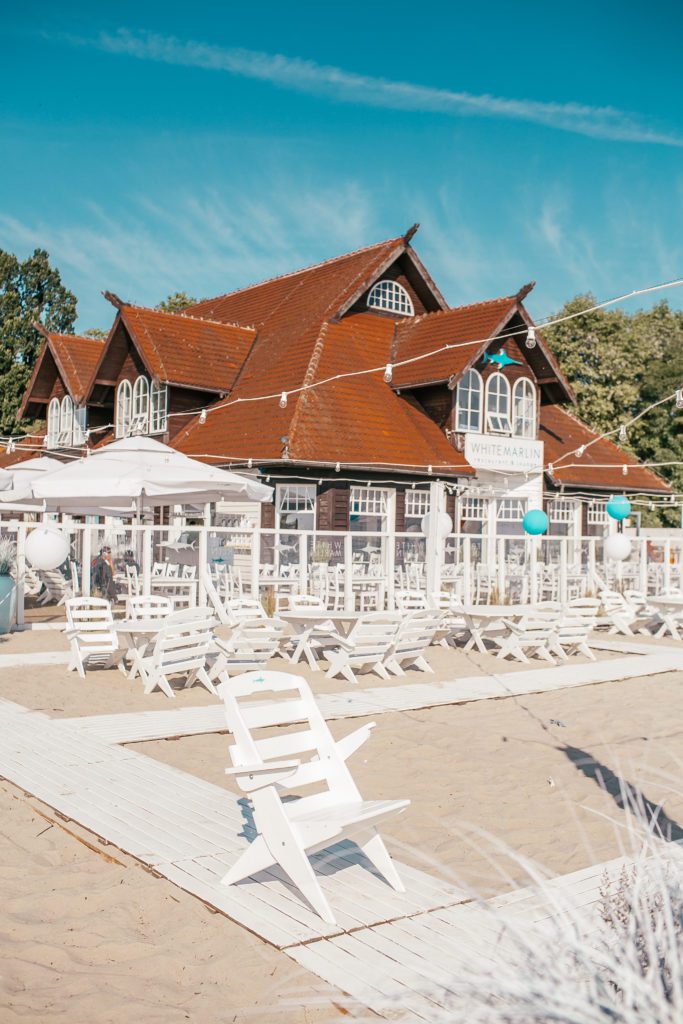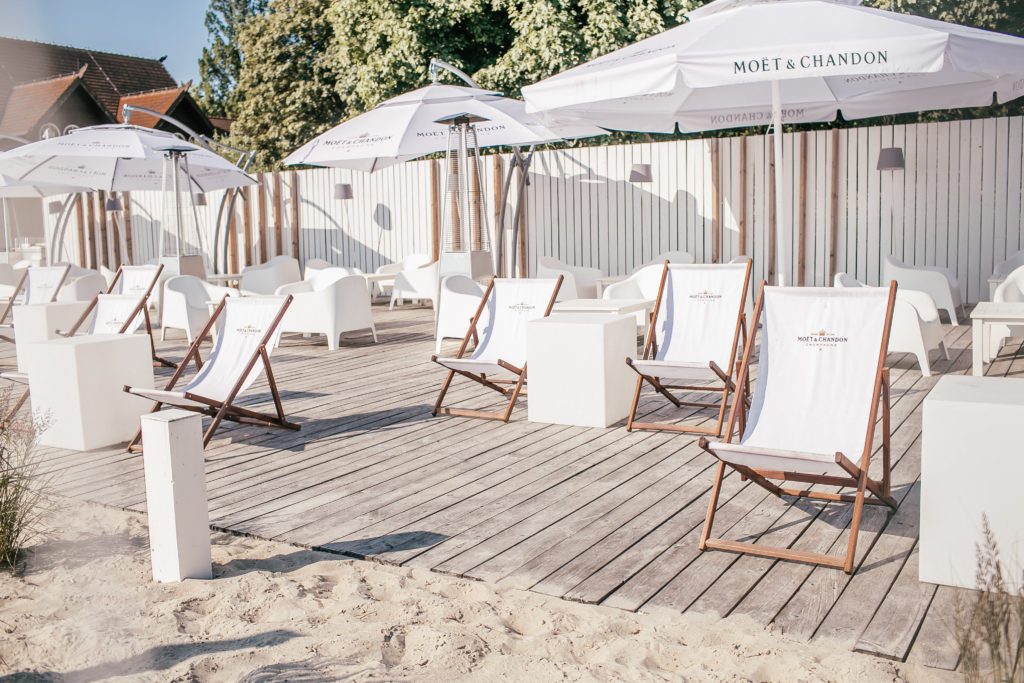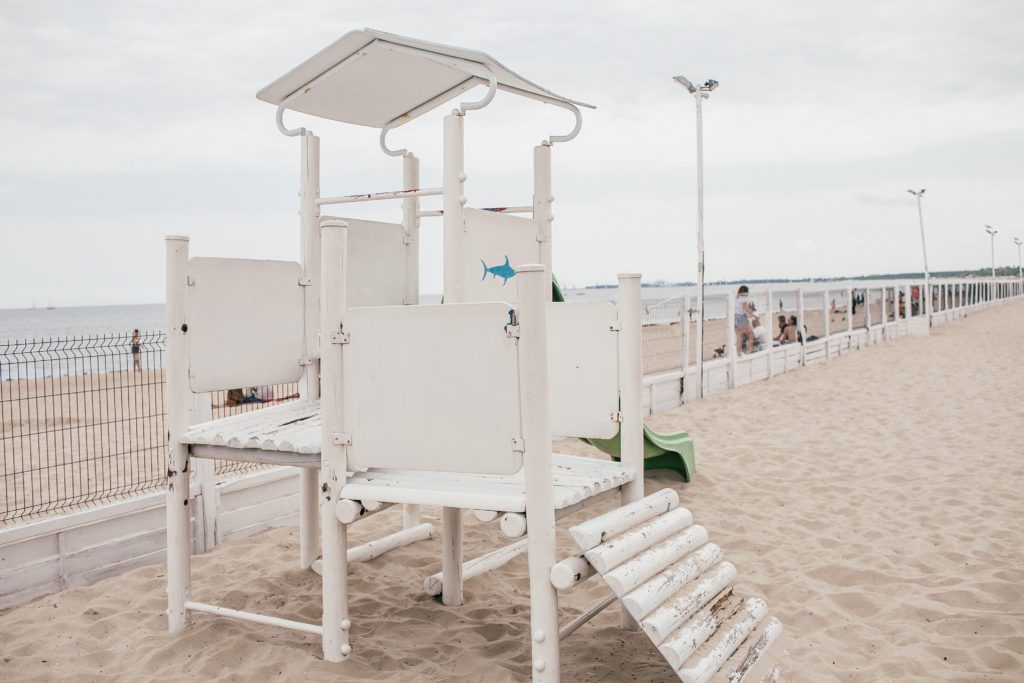 (Dworcowa 7, Sopot)
The most delicious place in the whole of Sopot! It's great for breakfasts, lunches and dinners. It's a total combination of creativity and explosion of taste. The menu is really smart, with a variety of options for absolutely everyone. The portions are hearty and prices not too high. Apart from that, I'm a big fan of the interior design. The service if really smooth and friendly. I wish there were more spots like this one!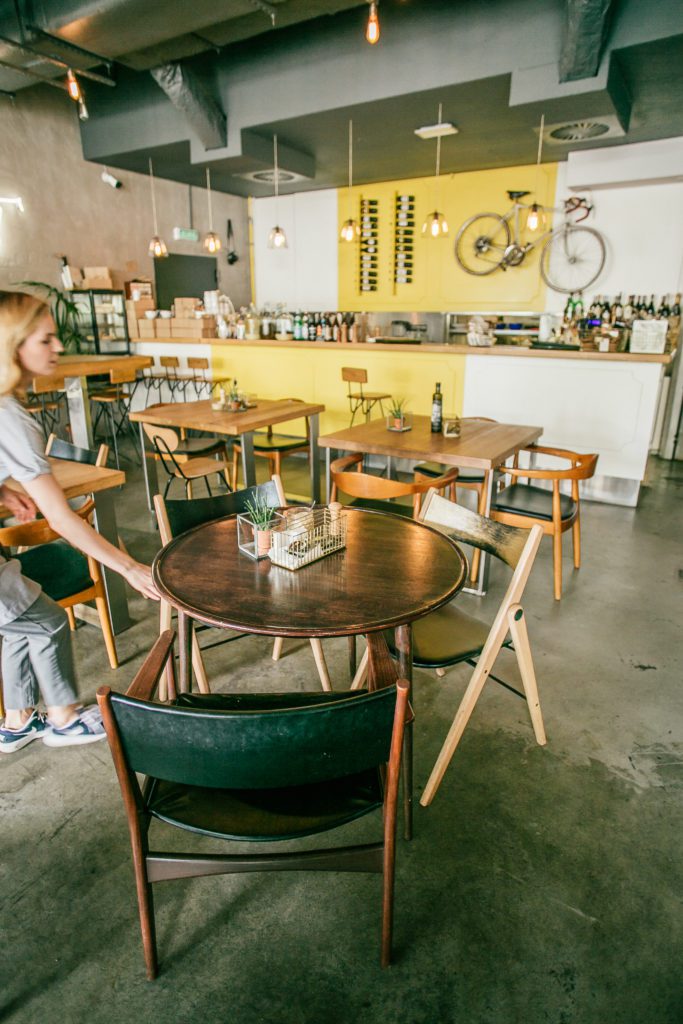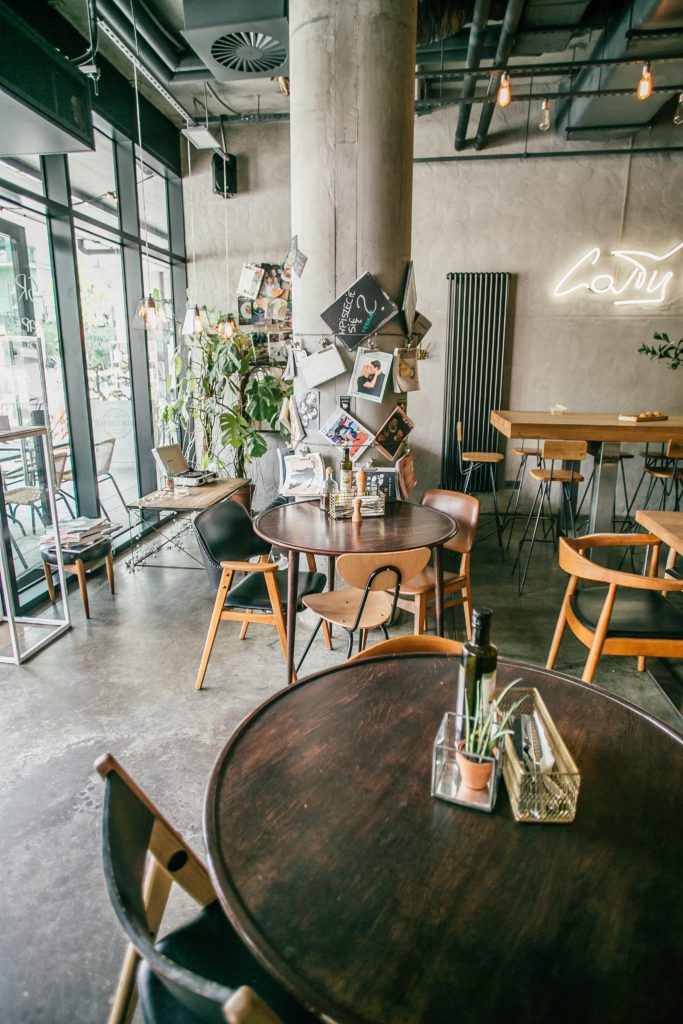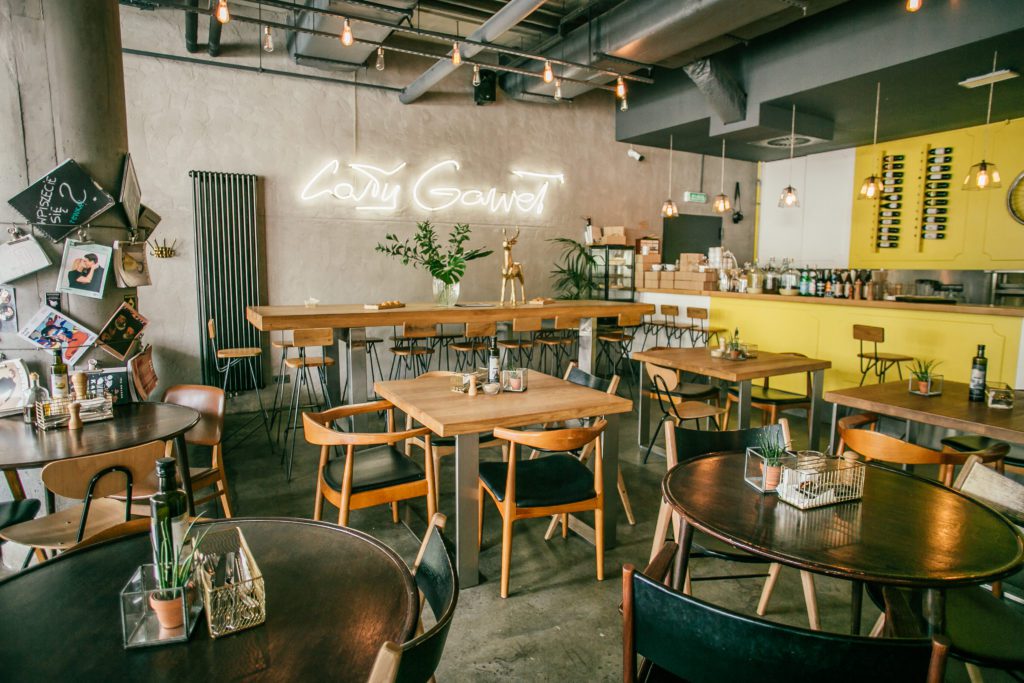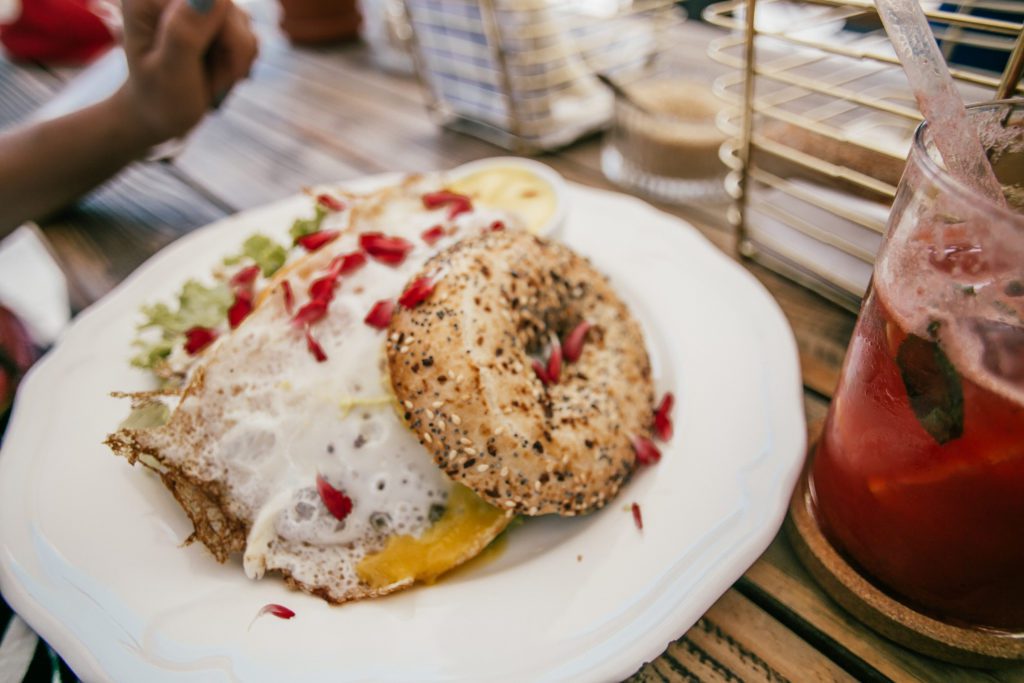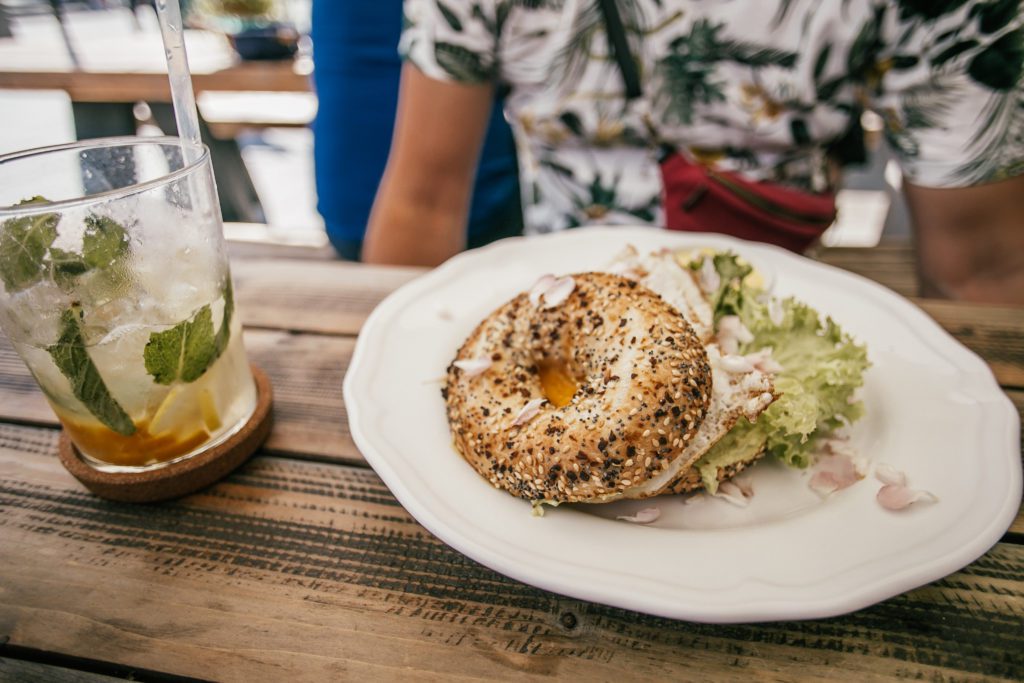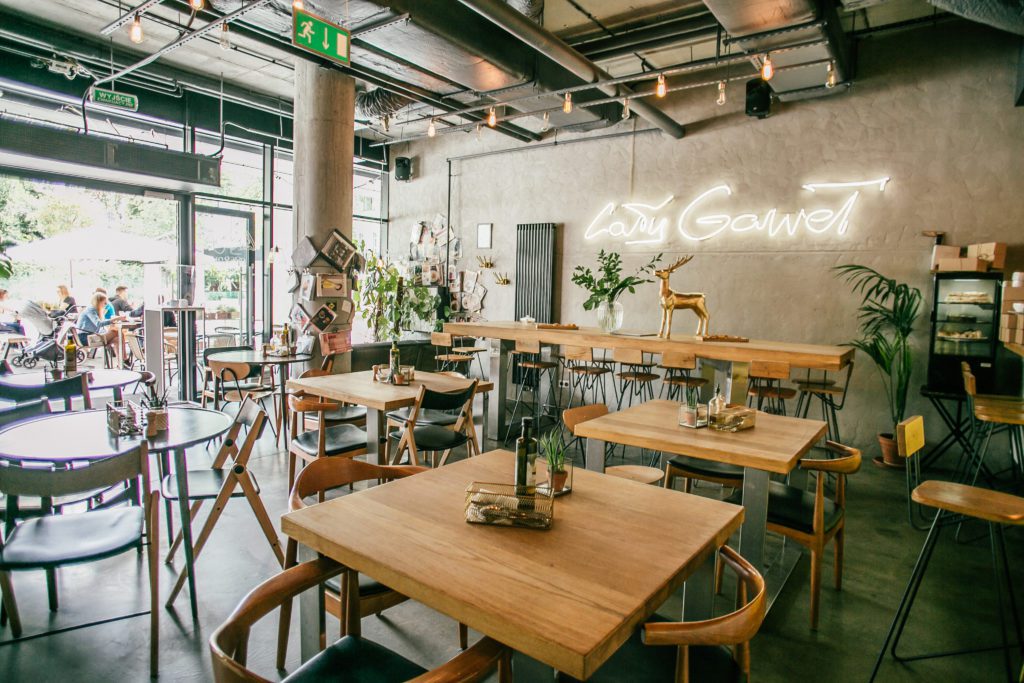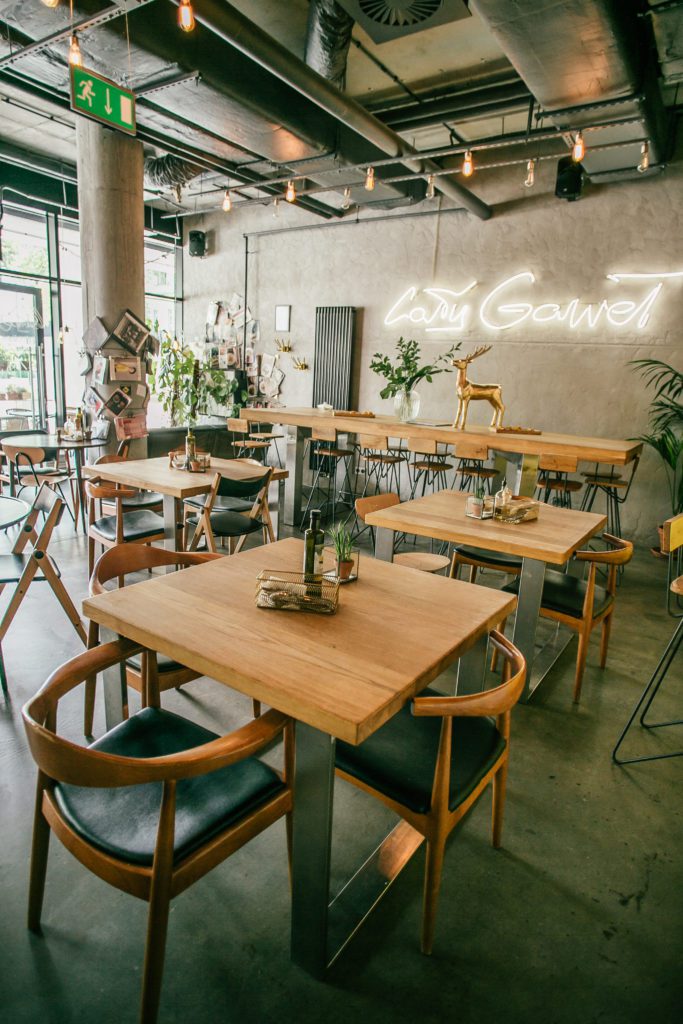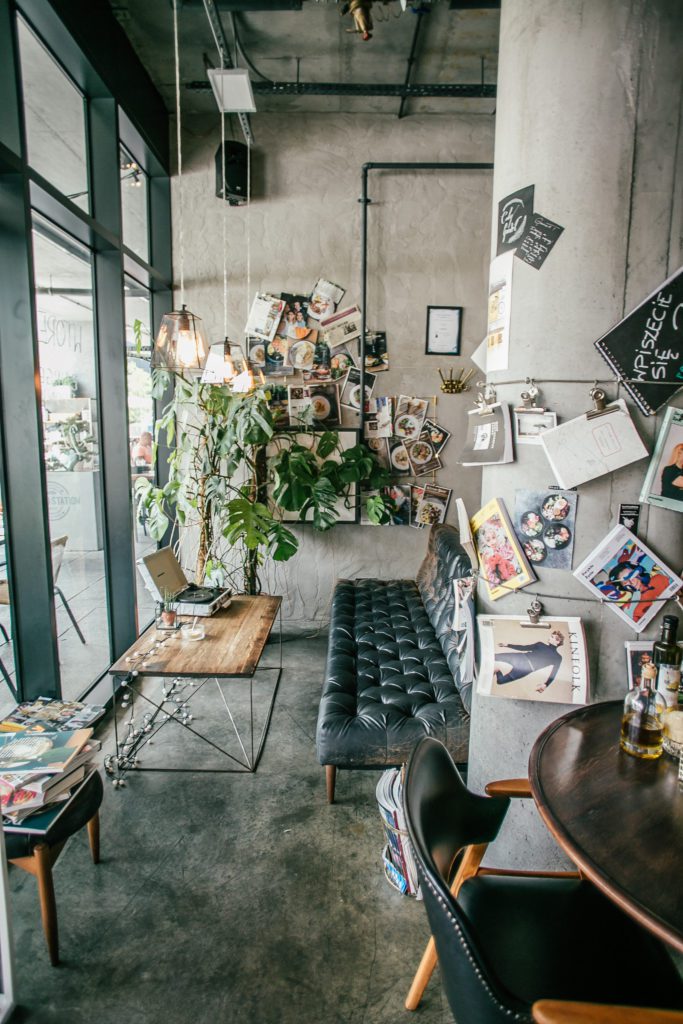 (Haffnera 42, Sopot)
The restaurant is located at one of the streets by the beach. It's just a couple of streets away from all the havoc, in a tranquil neighbourhood. The interior is very creative and well thought. There's a bit of vintage style, a statue of Mary the Virgin, there's even a rocking horse (to me it looked like a labrador. Honestly). I have to say it's an interesting one. Really interesting. You can find extraordinary, third wave coffees there, there's vegan desserts and ice cream. A fabulous atmosphere.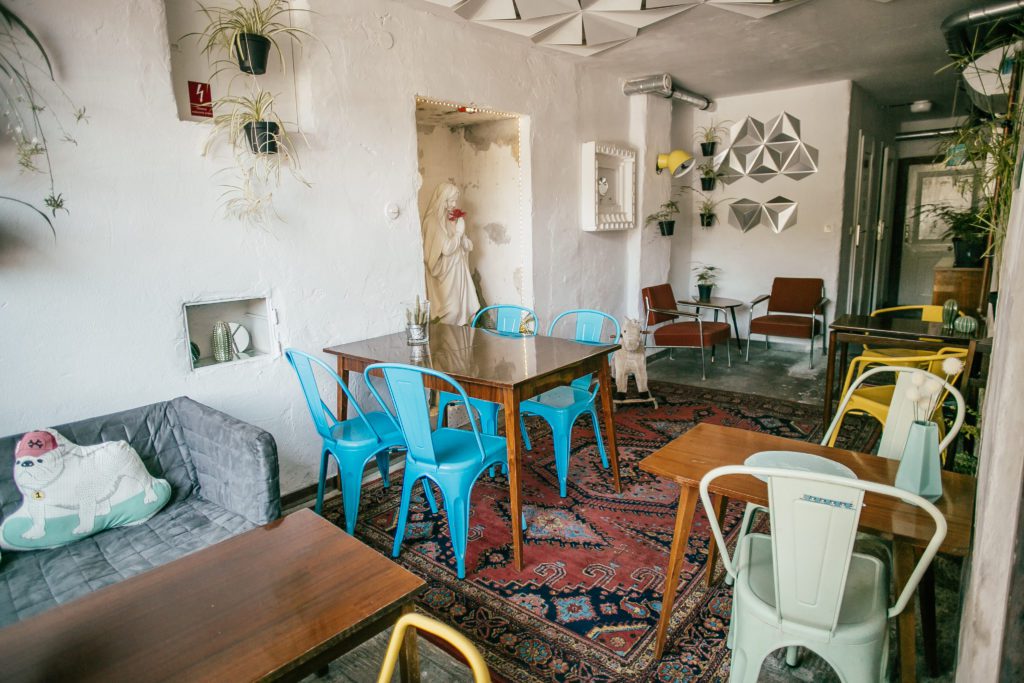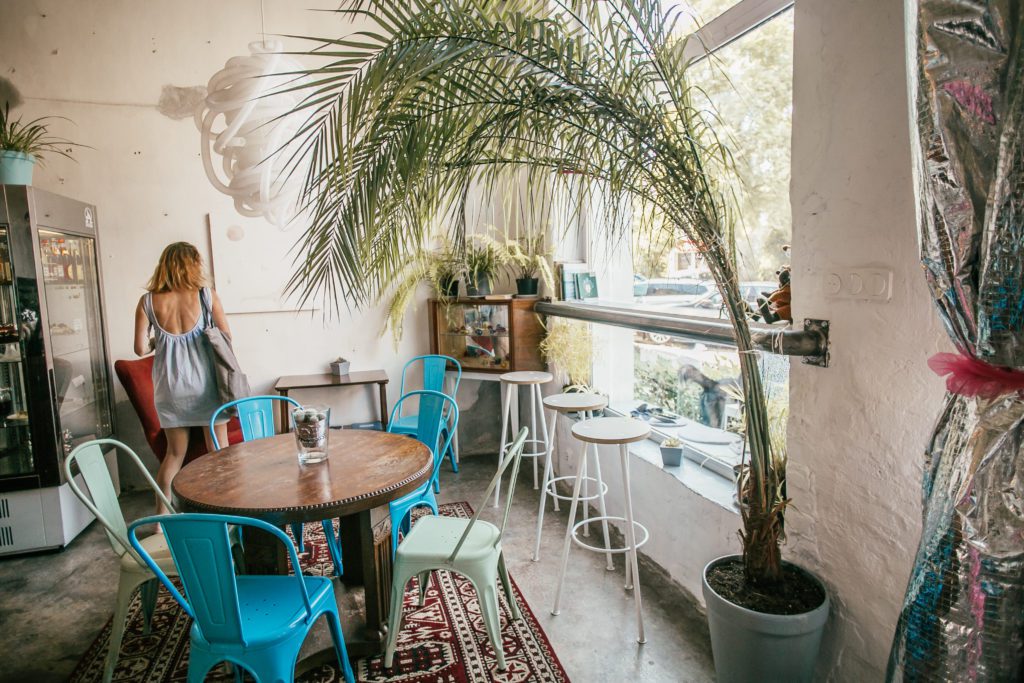 (Bohaterów Monte Cassino 31, Sopot)
A really pleasant coffee place combined with art gallery. It's convenient for families with kids. Great for adults. Fine and creative.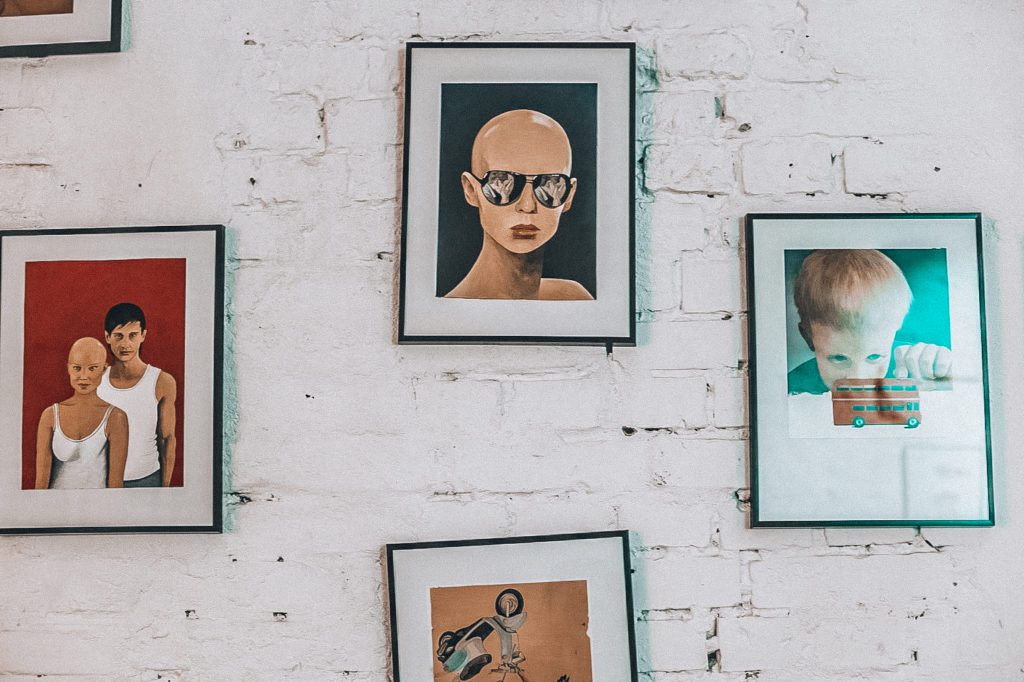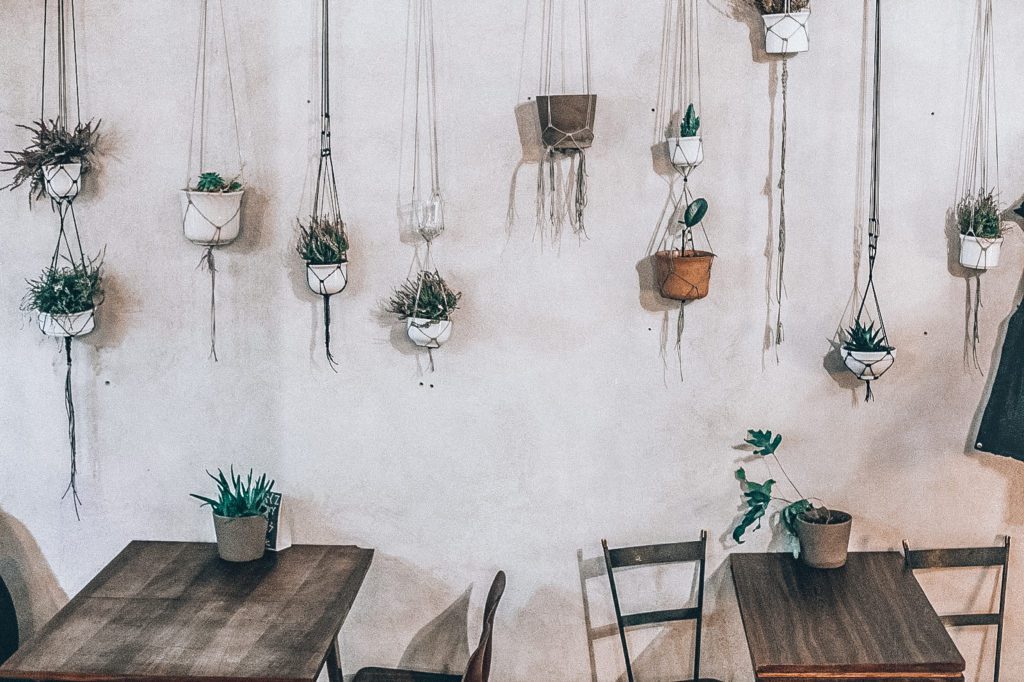 (Aleja Franciszka Mamuszki 17, Sopot)
Located on the beach with sand beneath your feet, with fresh fish and chips you can order by the counter. That's how I like it. That's what we've been looking for. It's a lovely, modern place with an old chip shop vibe, but with an amazing interior and with this special feeling, this 'thing' you can't really name. There's a play area for kids and beautiful sea view. What more can you desire?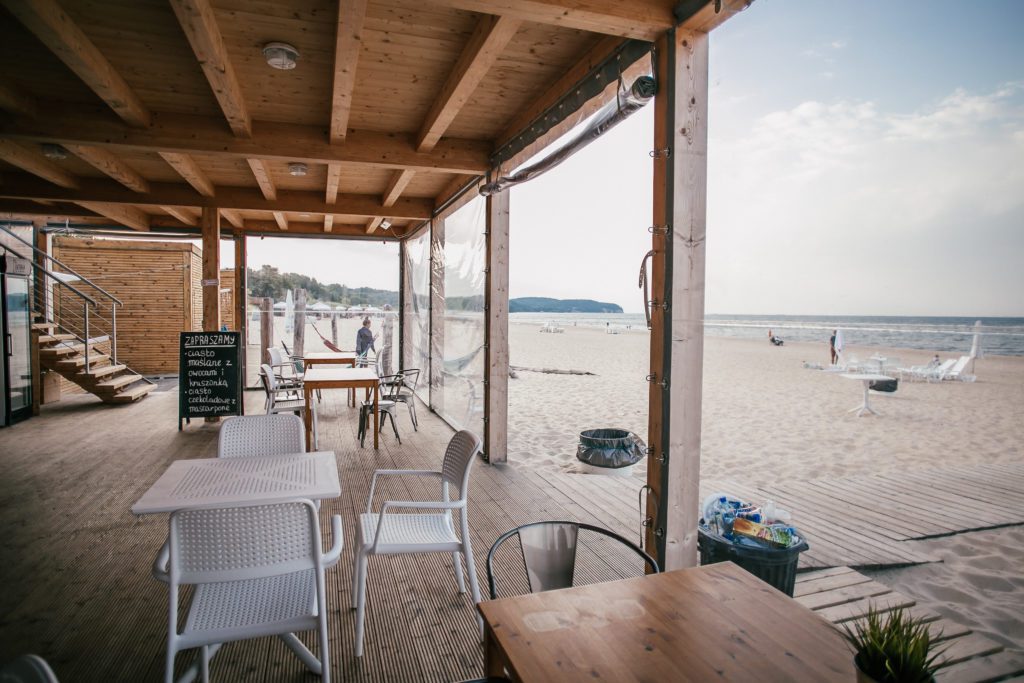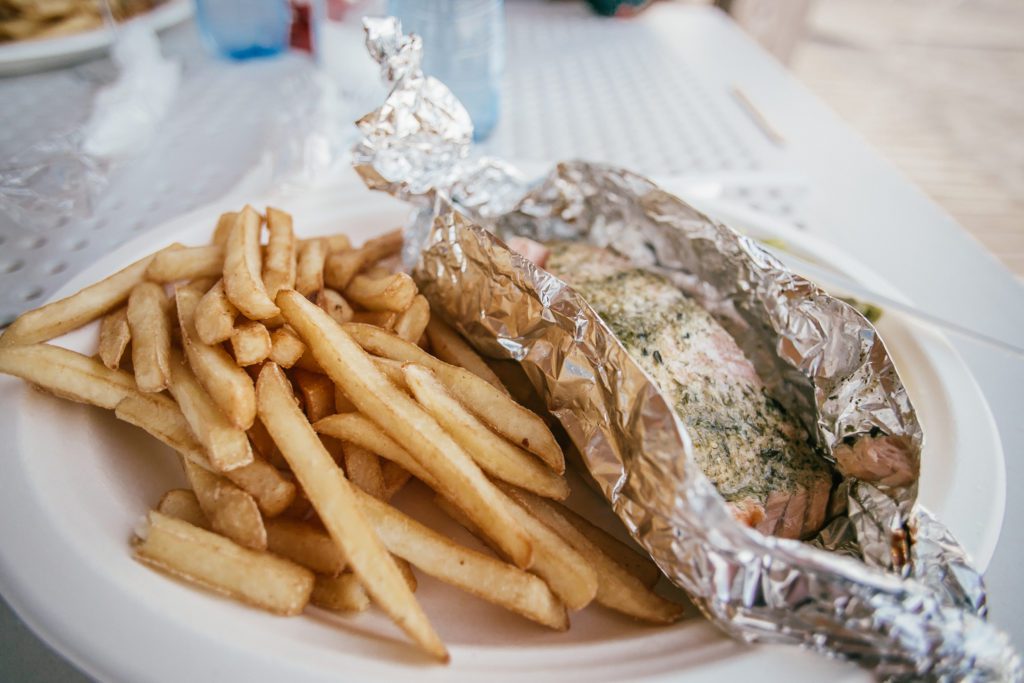 (Aleja Wojska Polskiego 11, Sopot)
It's an iconic spot in Sopot. Get prepared for hours of queuing (literally), but so worth it! An amazing salmon tartar, great fish soup and fair portions of fish. And I mean fresh fish just caught by fishermen. You can see the boats harboured by the beach. It's best to visit Przystan Bar at an unusual time (to avoid the waiting time) or just out of holiday season. Otherwise you will be stuck waiting for your food for ages. You can buy delicious smoked fish in Przystan (beach side). Hot smoked salmon is the queen, we always buy a large portion and take it with us to Warsaw. Yummy.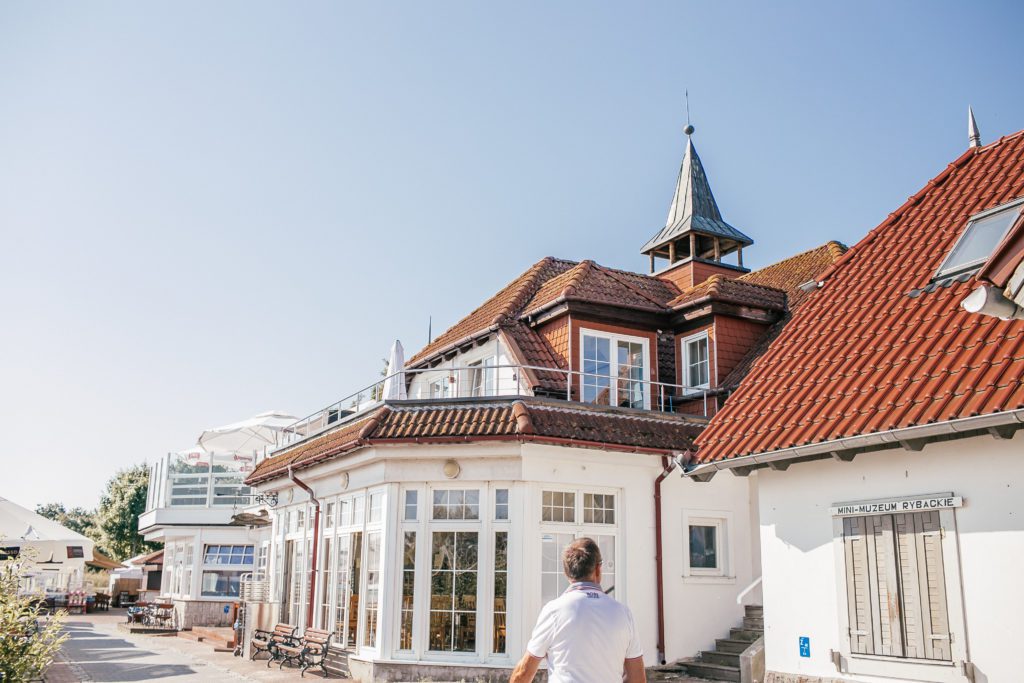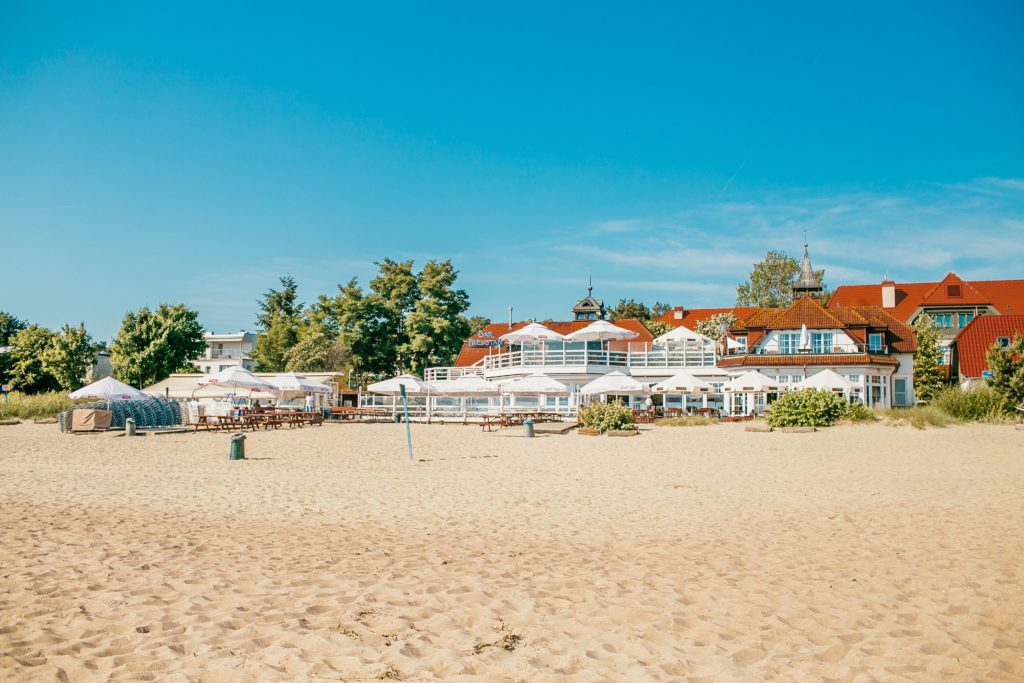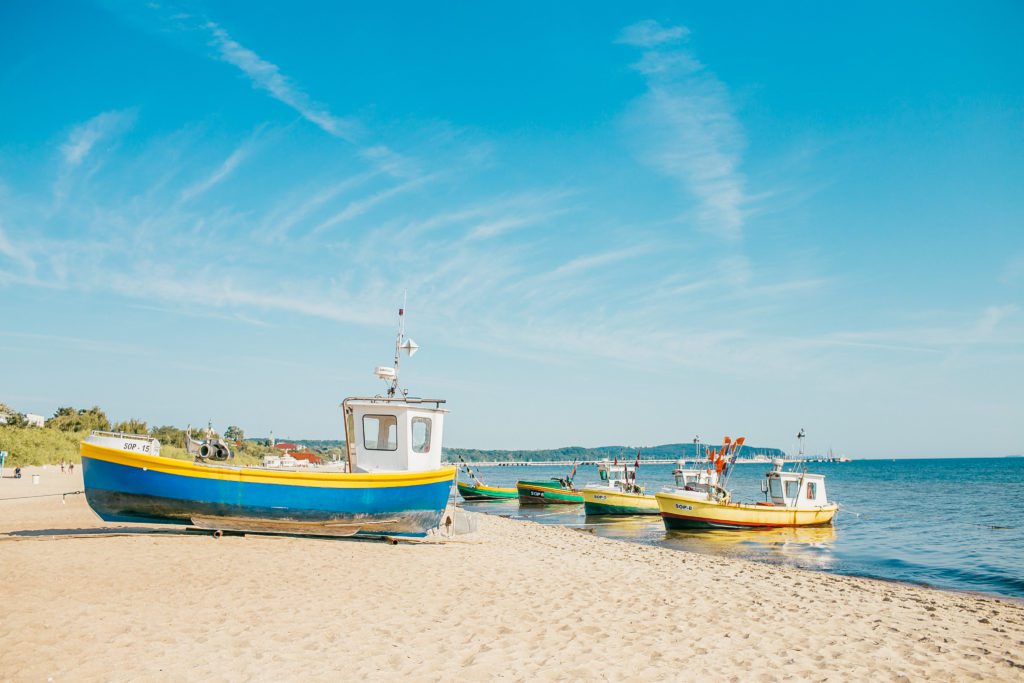 Sopot Pier "MOLO"
I know, I know, such a cliché…But the Sopot Pier is so special. It's the longest one in Poland, it's wooden and absolutely stunning. You can get lost in the view, in the dreamy architecture of Sopot (yes, you can see it from 'The Molo'). Surprisingly, it's not crowded. You will get charged for entering the 'The Molo' (8 zl- chosen months)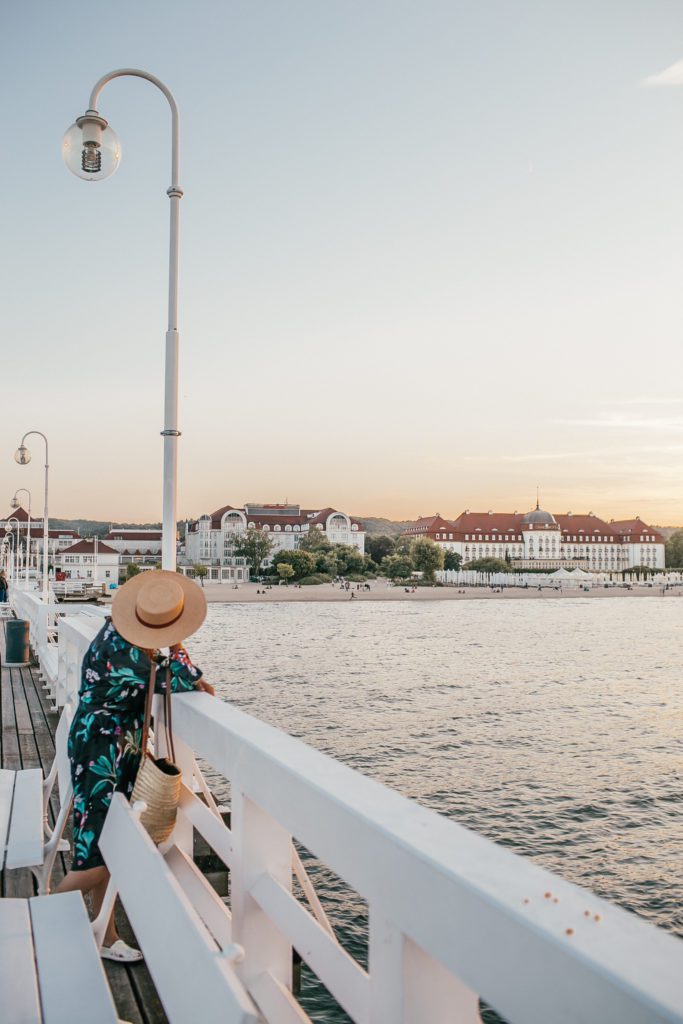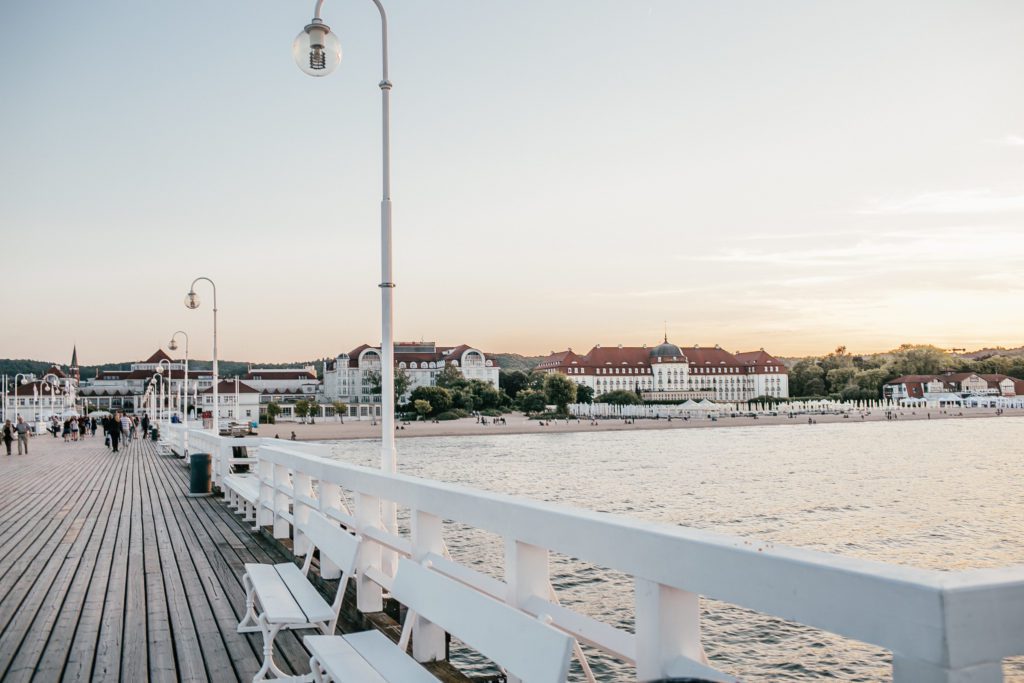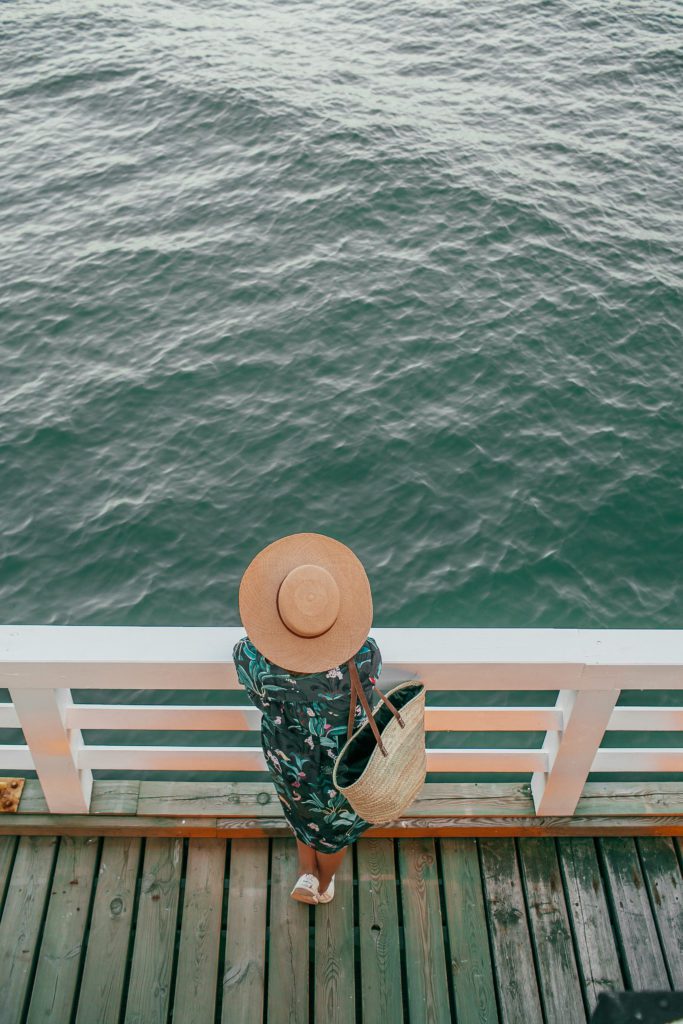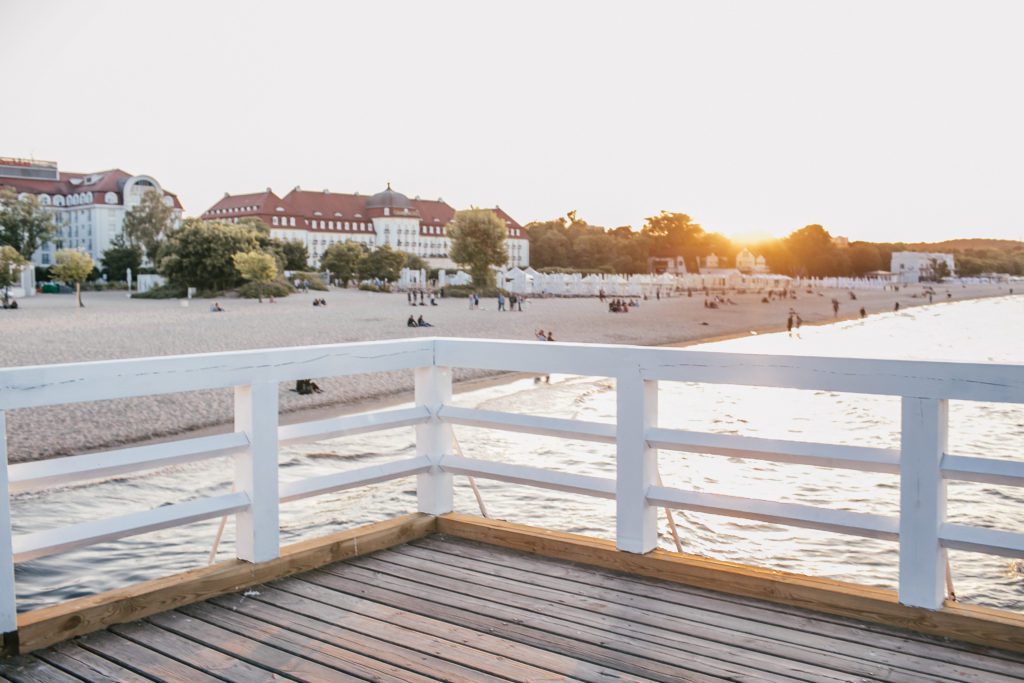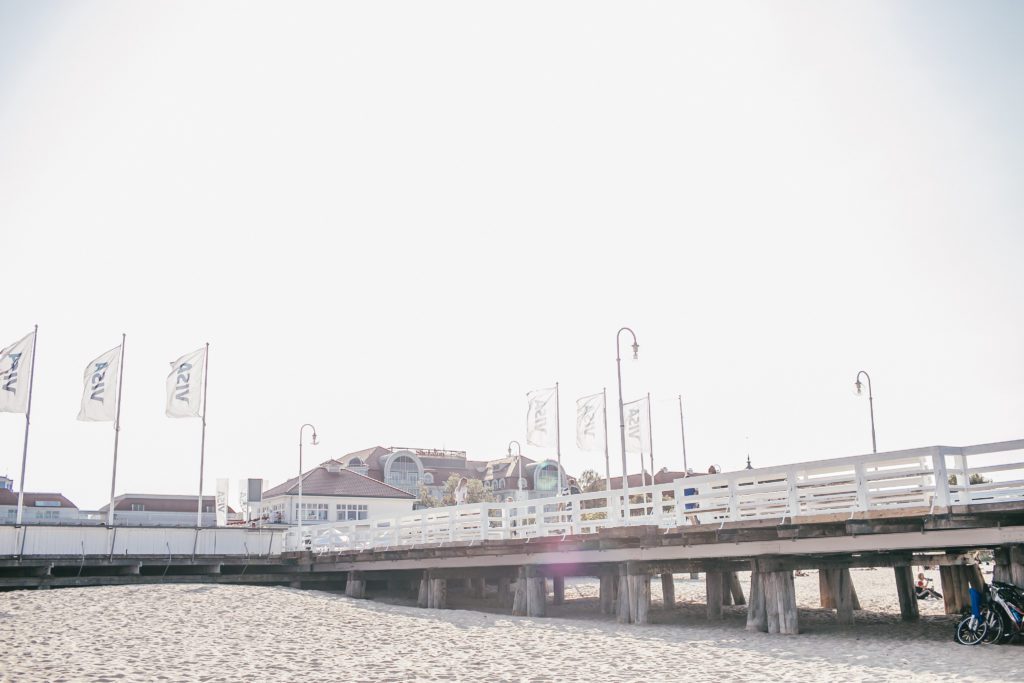 (Ogrodowa 2/1, Sopot)
Yummy ice cream regardless of the fact that Bacio di Caffe ice cream does not taste like proper gelato. They taste just like the most delicious, the truest, homemade ice cream with this great, rich polish taste we all know. They're great!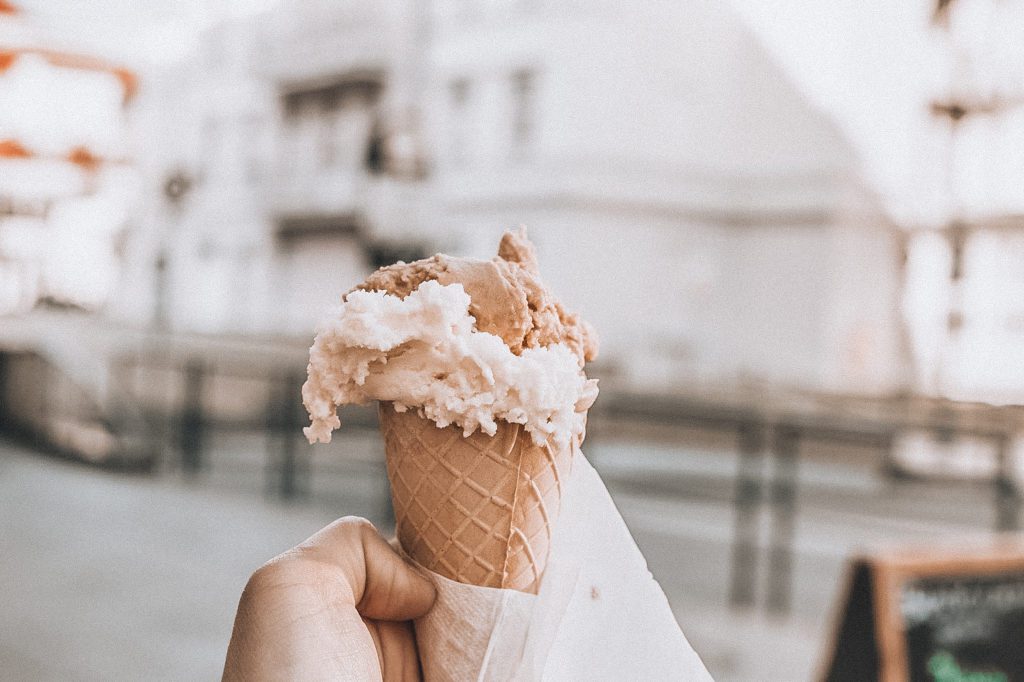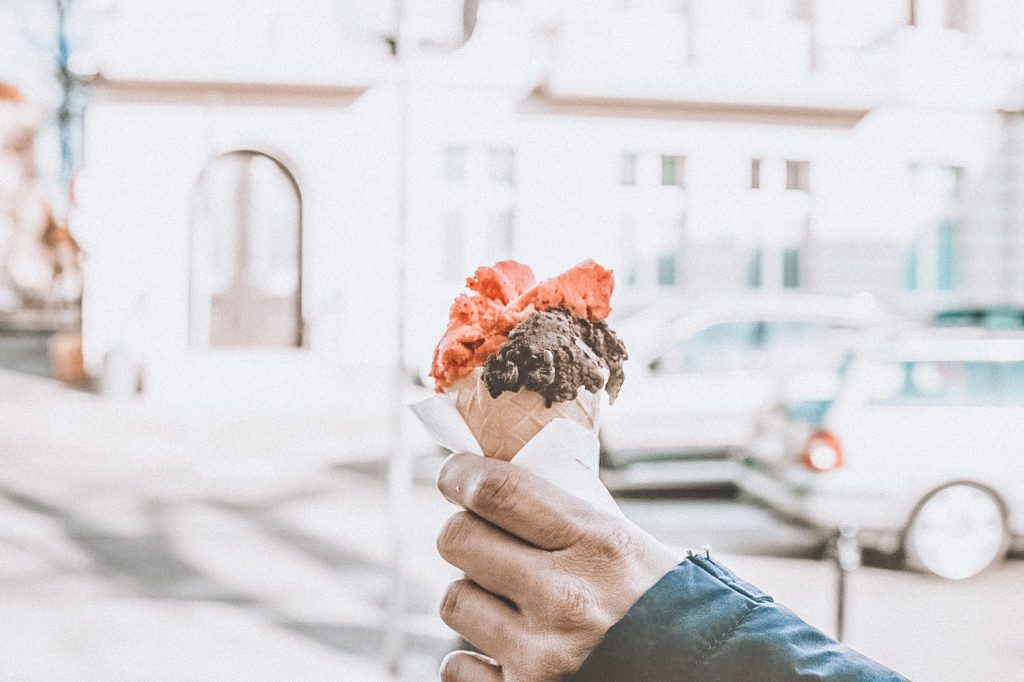 'Get lost' in the streets of Sopot
Sopot is not just a beach. And it's not only the 'Monciak' which I always try to avoid by the way. And I mean avoid fiercely. It's also an amazing, stunning architecture. The houses are beautiful, so beautiful you can't take your eyes off of them. I recommend the 'Haffner' area and the 'Gorny Sopot' which is not as well-known but as breath-taking.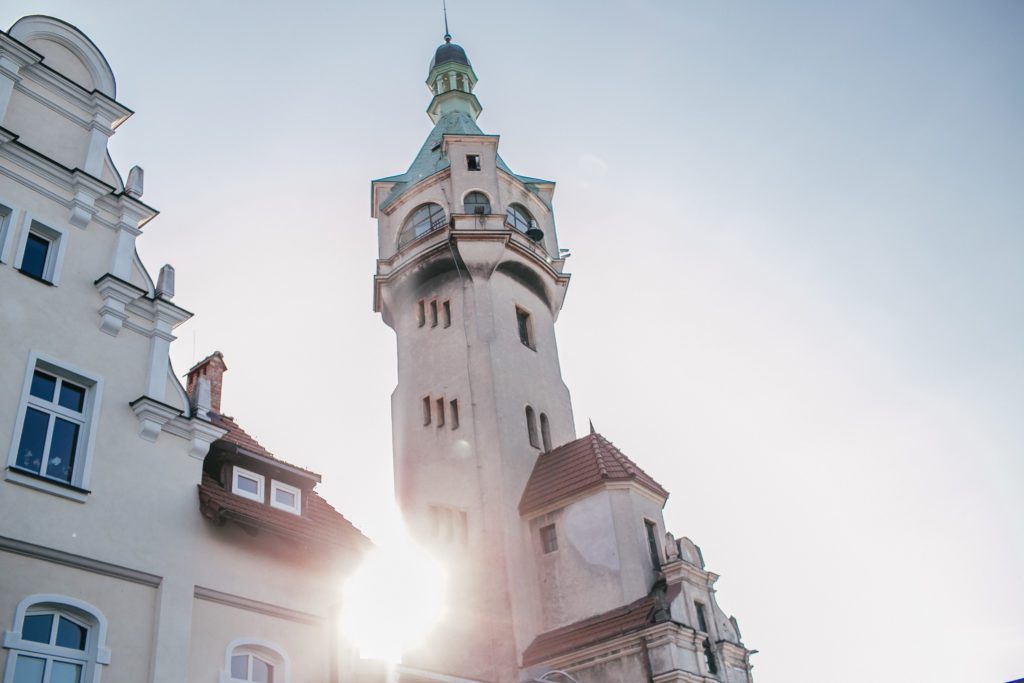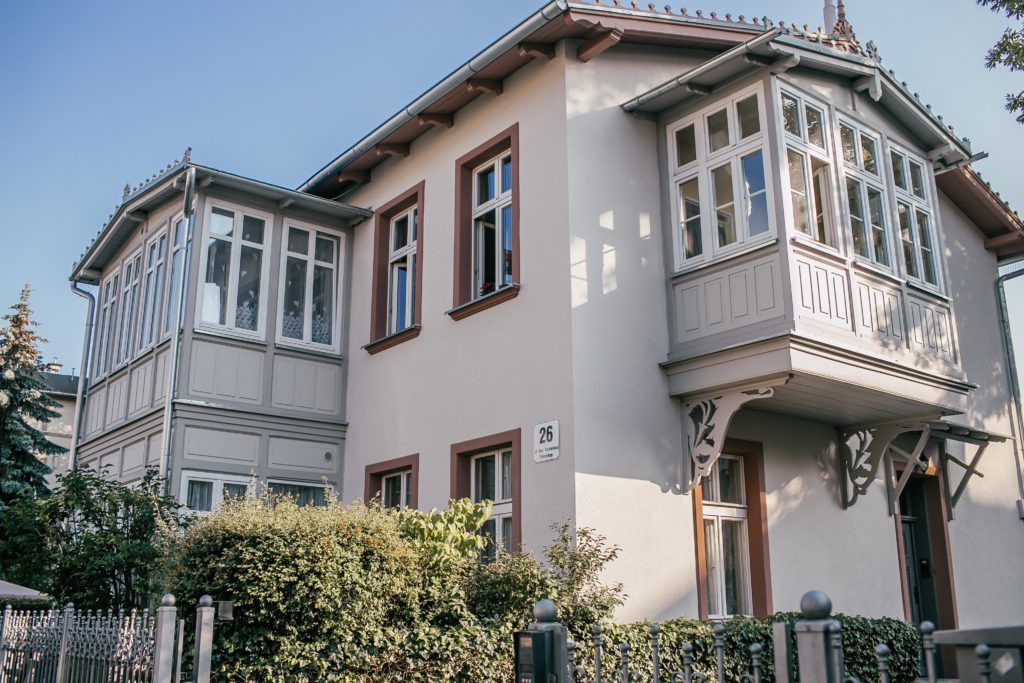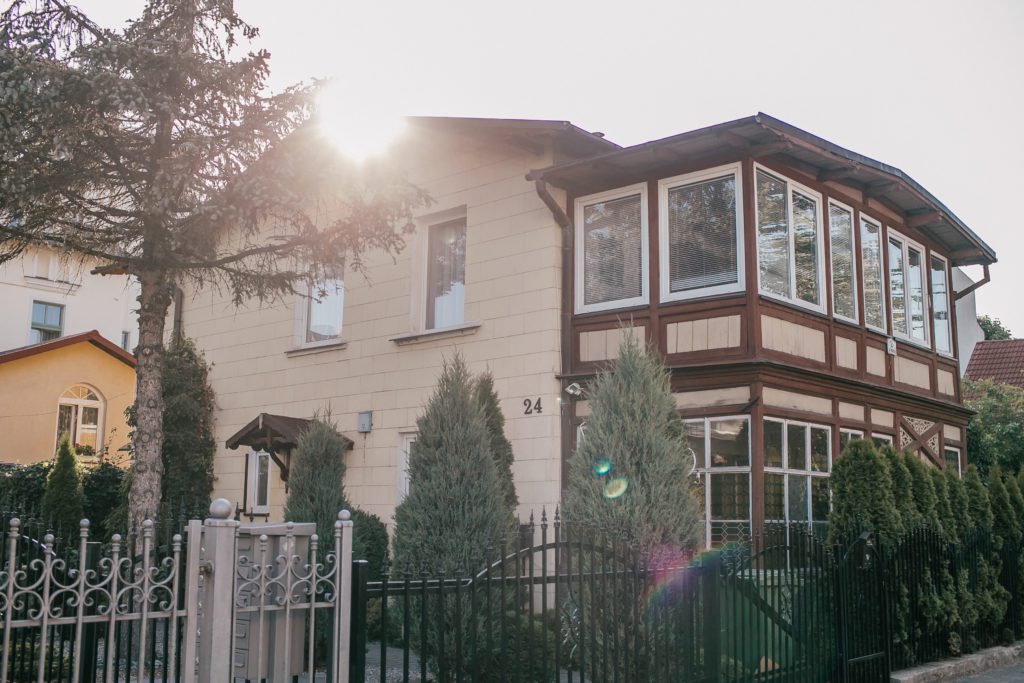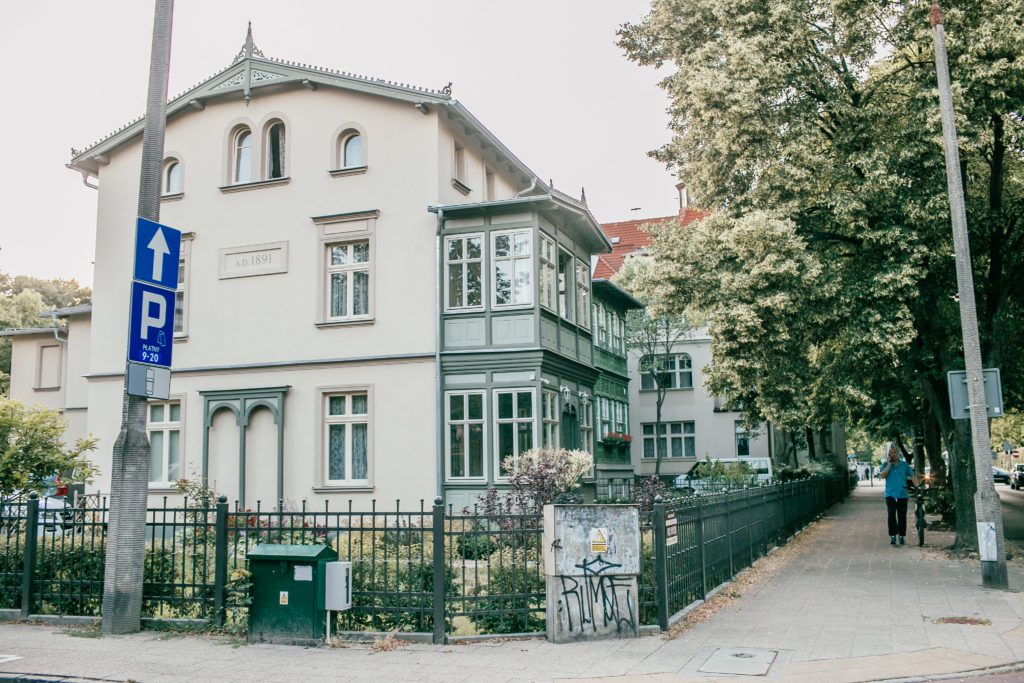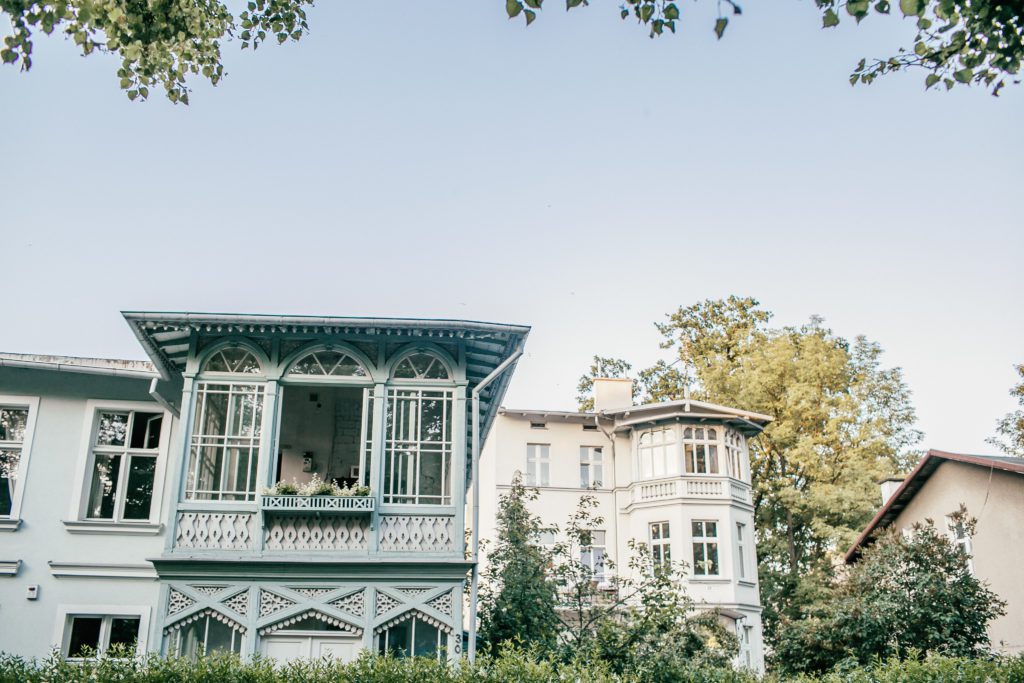 TŁUMACZENIE: Joanna Osmola (osmola.joanna@gmail.com)
Jeśli szukacie świetnej, kreatywnej tłumaczki, to ona:)