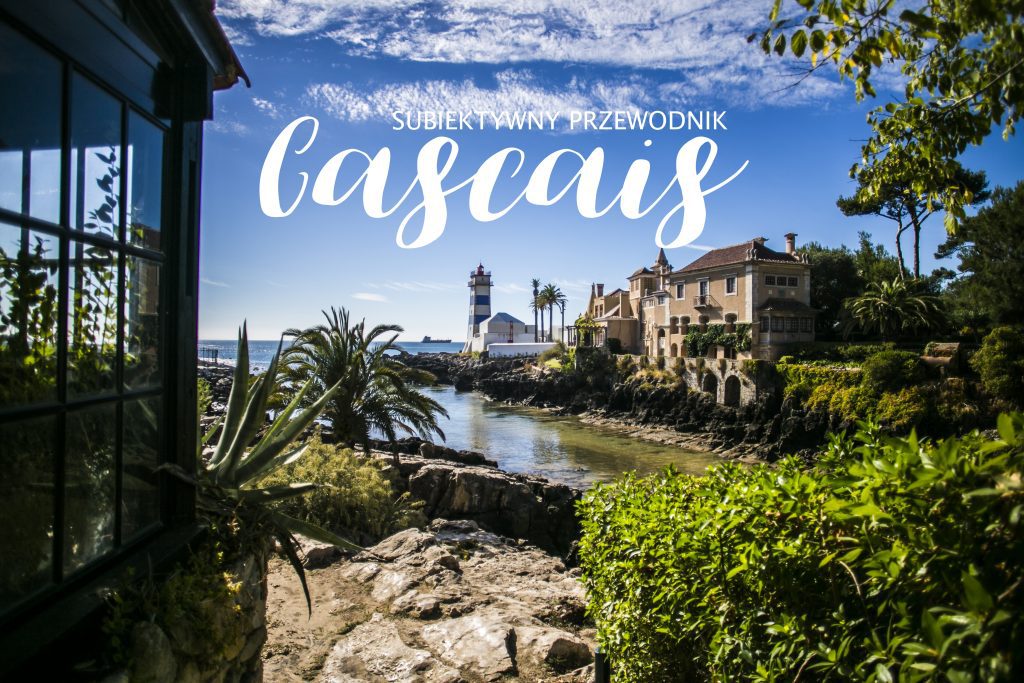 Our stay in Portugal was the best time in our life – that's for sure! Cascais turned out to be a beautiful, atmospheric town and a perfect place to live in. These beaches, this food, these people and these tenement houses! It was a beautiful place. I perfectly got to know the town, that's why today I would like to present my subjective travel guide to you. It is worth choosing Cascais as a destination of a one day trip from Lisbon, but above all, it is a place to stay for a while. A week or even longer would be perfect for a stay because it's a great holiday destination. Cascais is probably the richest place in Portugal, however, it's not the kind of Monaco or Saint Tropez indulged in luxury. It's the most pleasant and lovely town with extraordinary tropical climate. I have fallenin love with it!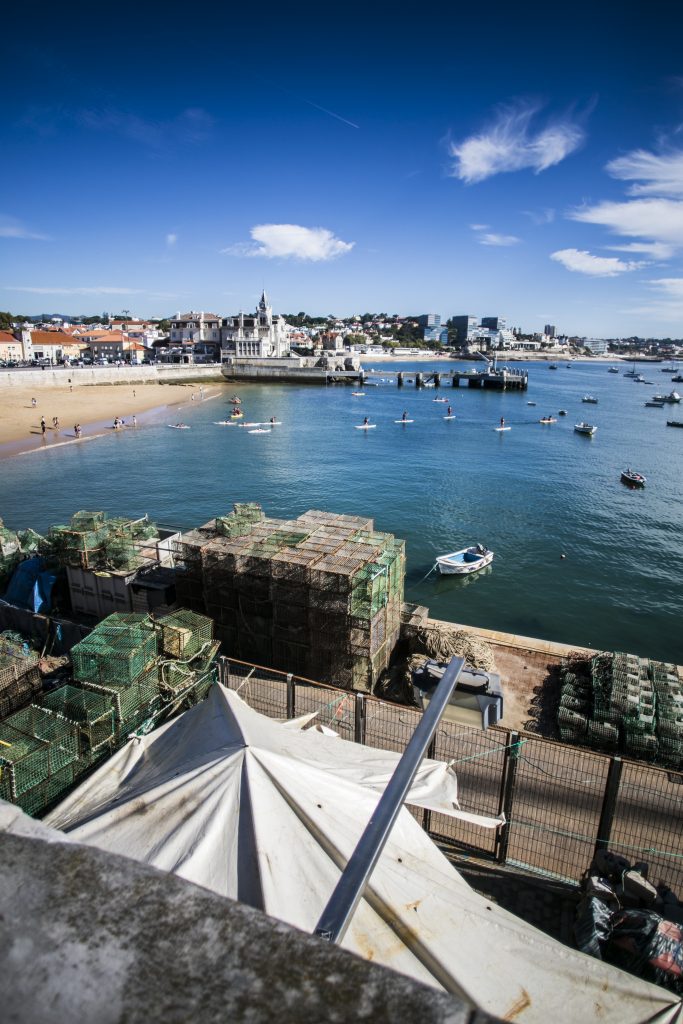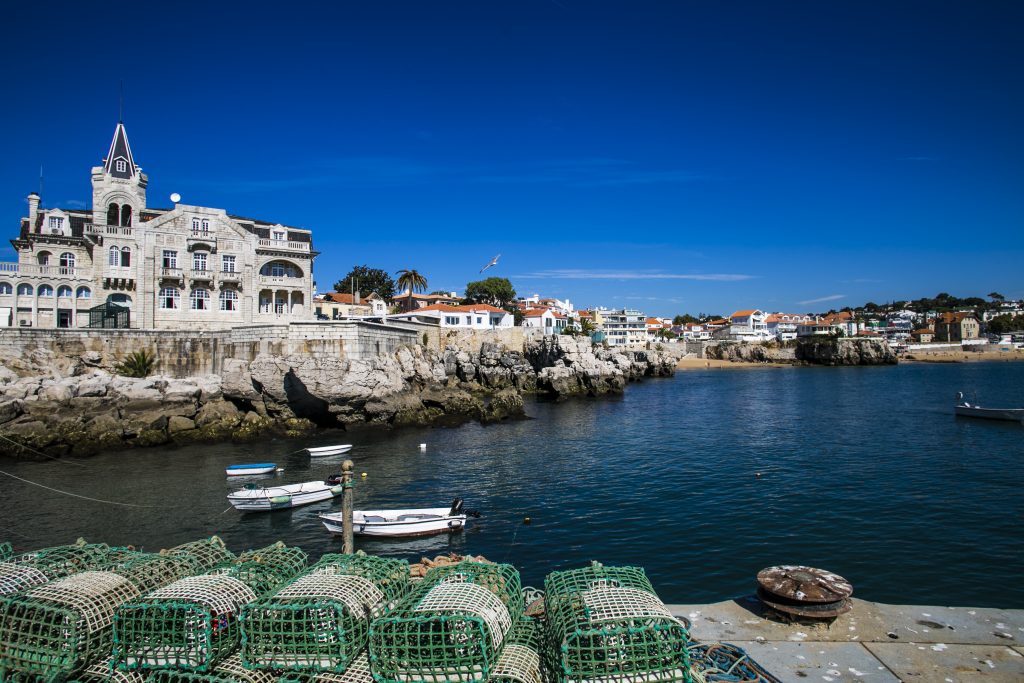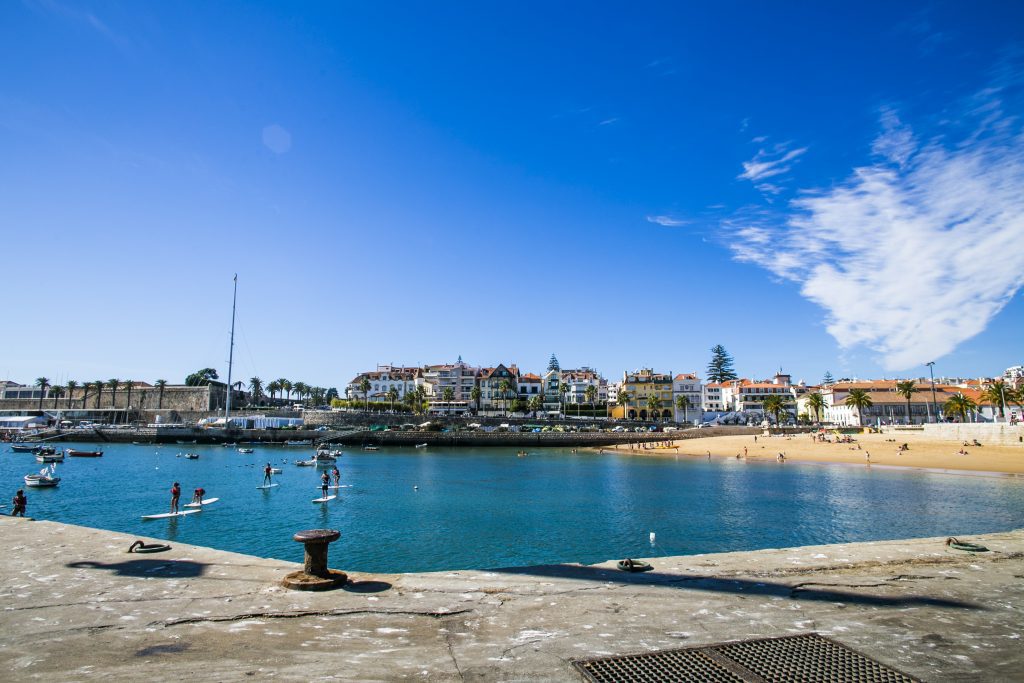 WHERE TO EAT
In Cascais, there are a lot of original restaurants with delicious food. The town gives us the chance to avoid one-time tourist restaurants (although there are many of them), you just need to know where to go. Our favorite place was MERCADO DA VILLA, which is like Time Out Hall, where there are a lot of restaurants, but the tables are shared in the hall, so everyone can sit everywhere and choose something for them from their favorite place. For me an absolute hit was salmon burgers and for Kuba burgers from GUINCHO bar. Inside MERCADO DA VILLA, on the first floor there is even a bigger choice of restaurants, many of which are branches of the famous Lisbon restaurants. Additionally, once a month in Mercado a culinary festival takes place. We came across the autumn festival full of honeys and dried fruit. The Portuguese celebrate beautifully such events by coming with the whole families. I love the Portuguese because of their joy of life! The only negative thing about the Portuguese culinary art and restaurants is the lack of breakfast tradition. Restaurants open not until 10:00 a.m. and a breakfast offer includes only: coffee, toasts and pastel de nata. In Portugal, we really missed breakfasts.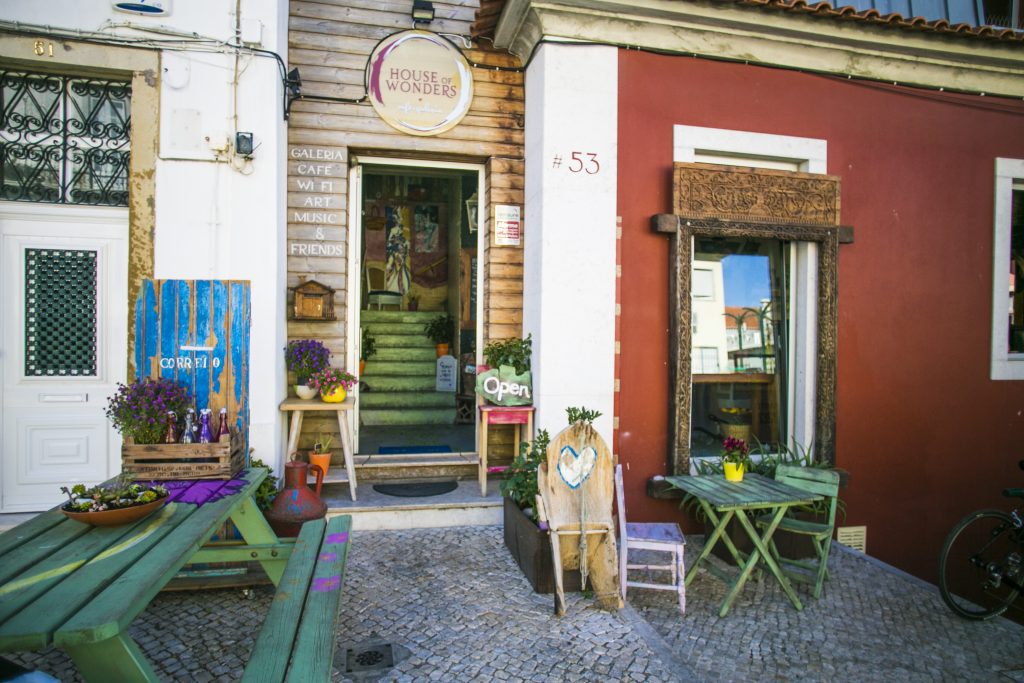 MOULES AND GIN – it's an excellent and atmospheric place offering mules in a variety of sauces and delicious food. It's a cool place.
MARISCO NA PRACA – it's a restaurant in MERCADO SA VILLA offering seafood. You can come to the counter with fresh catches and choose your favorite fish and the way of preparation. However, for me a hit was rice with seafood and lobster – delicious, intense in flavor and with a plenty of the best seafood from deep waters.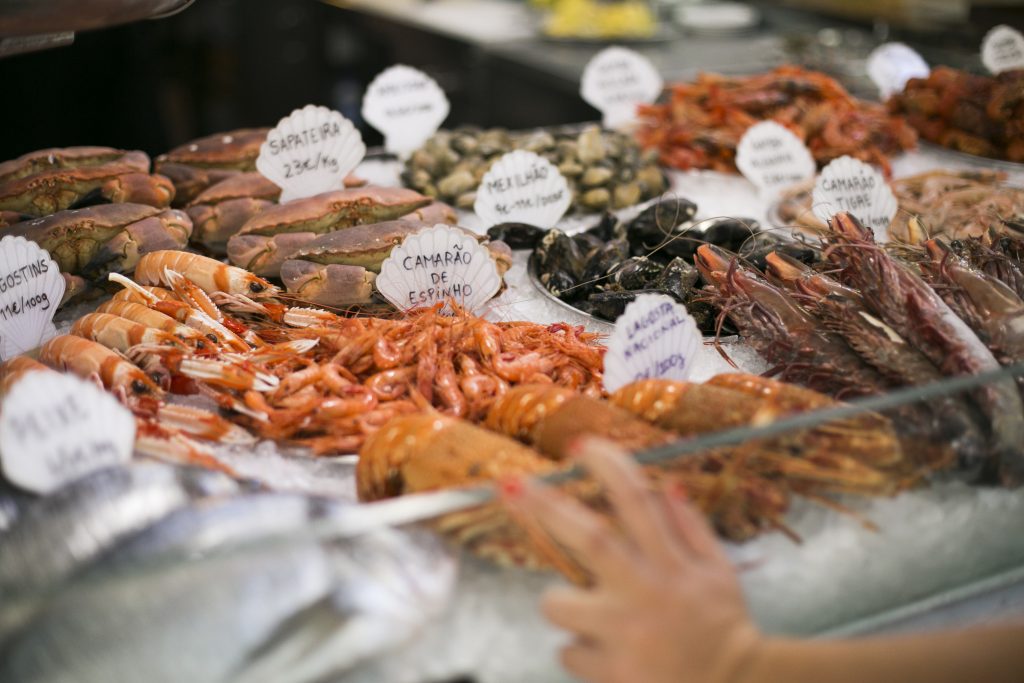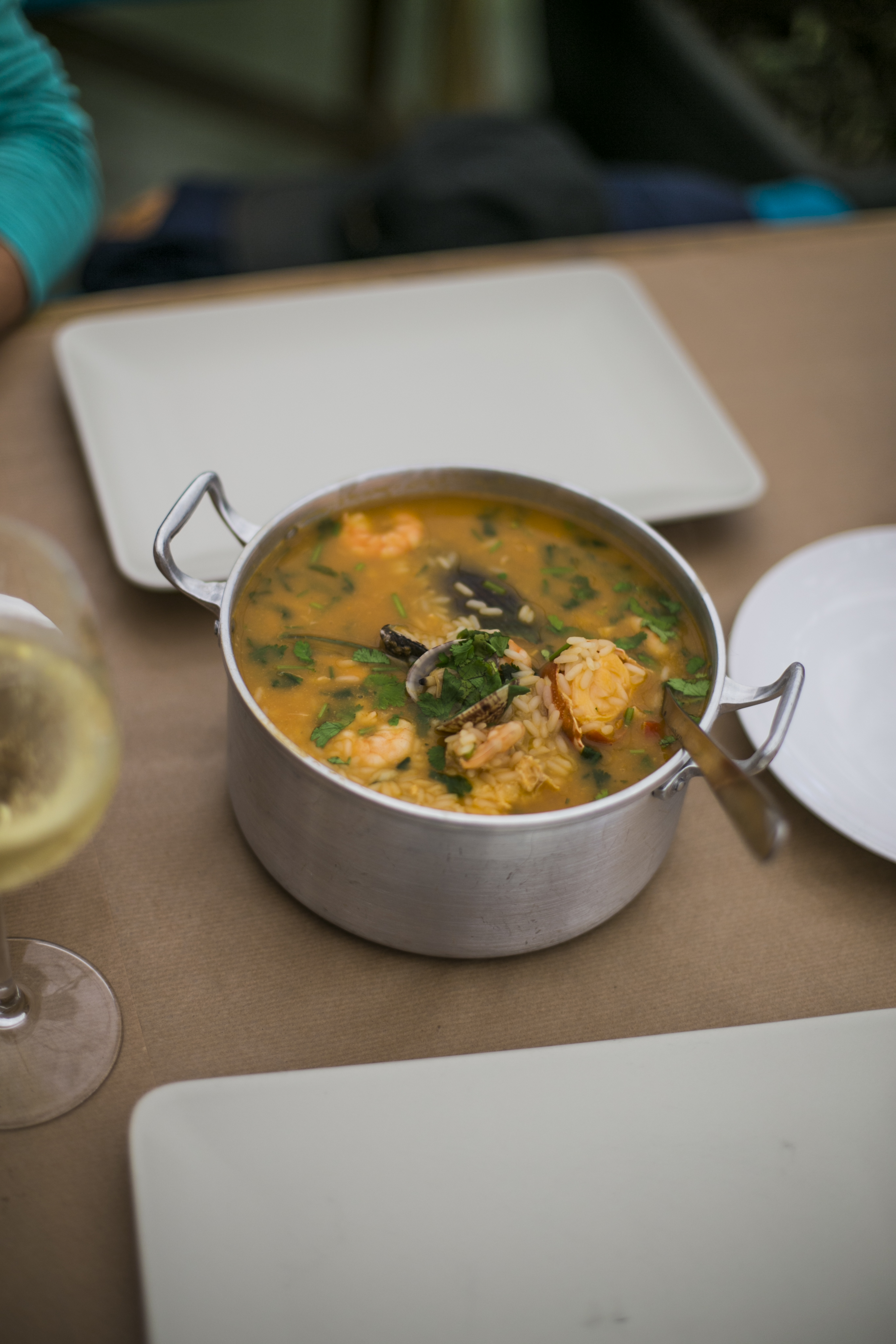 BURGUEZZA – it's a wonderful restaurant with delicious burgers, a modern interior and the friendliest service
HOUSE OF WONDERS– offers vegetarian and vegan cuisine. It has the most beautiful and colorful interior with a great terrace on the roof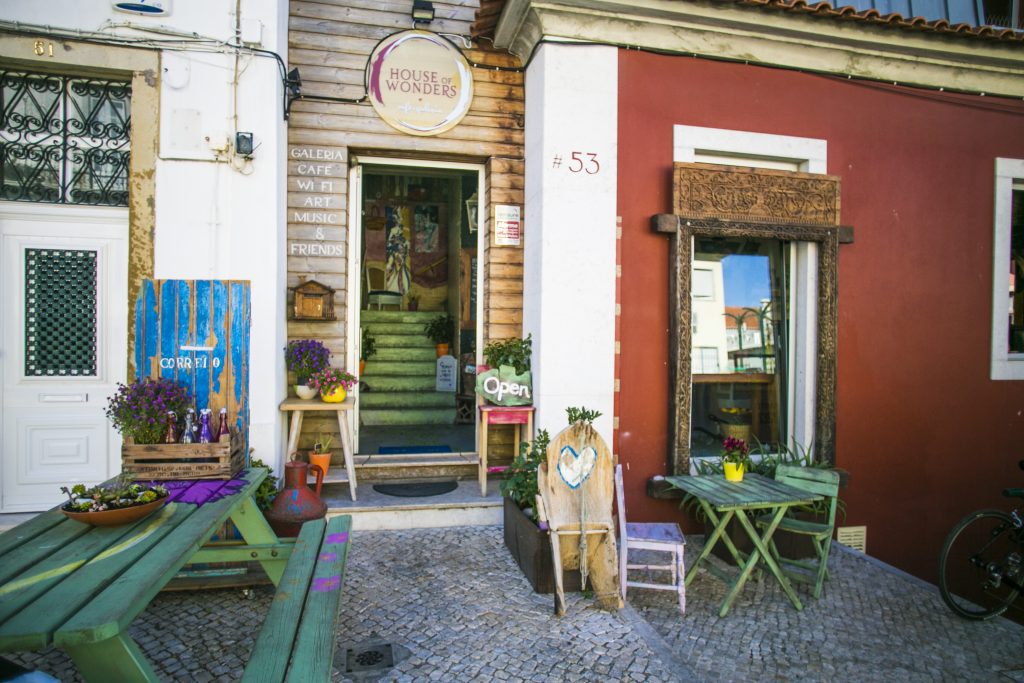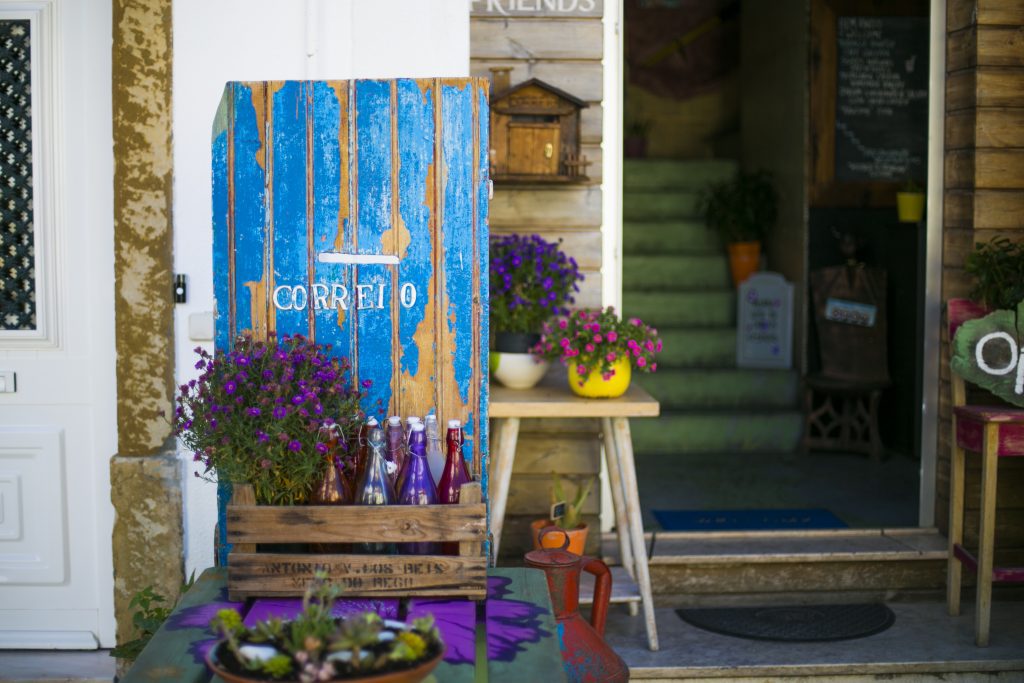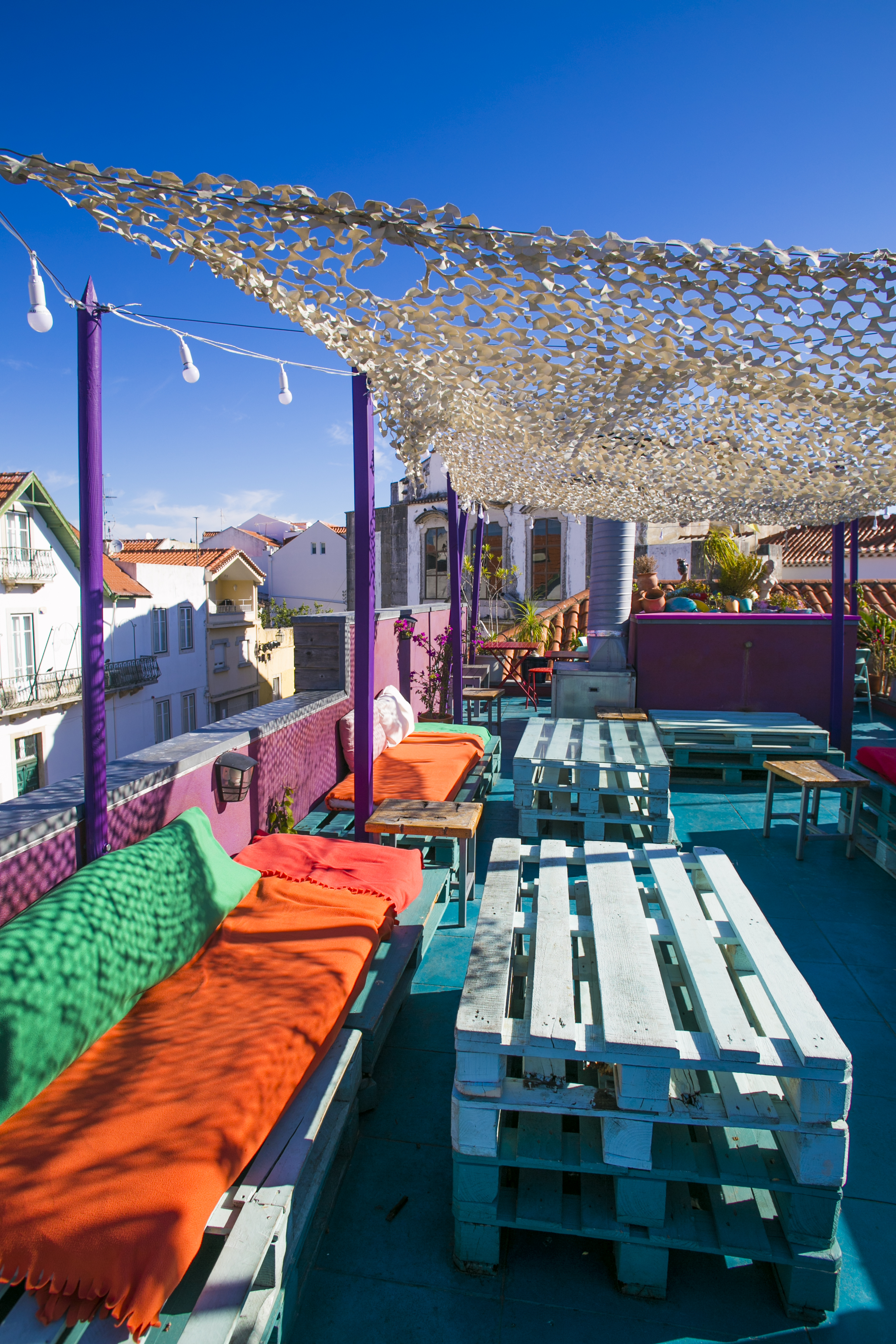 BAIUKA – it's a restaurant on the promenade, which leads to Estroil, run by a turbo unpleasant Englishman. It is, however, worth eating there (because of the Fish, Fish, Fish) and tolerating the sulkies of the staff
GUINCHO BAR -you should come to GUINCHO Beach, the most beautiful beach in the area, with a stunning view and surf atmosphere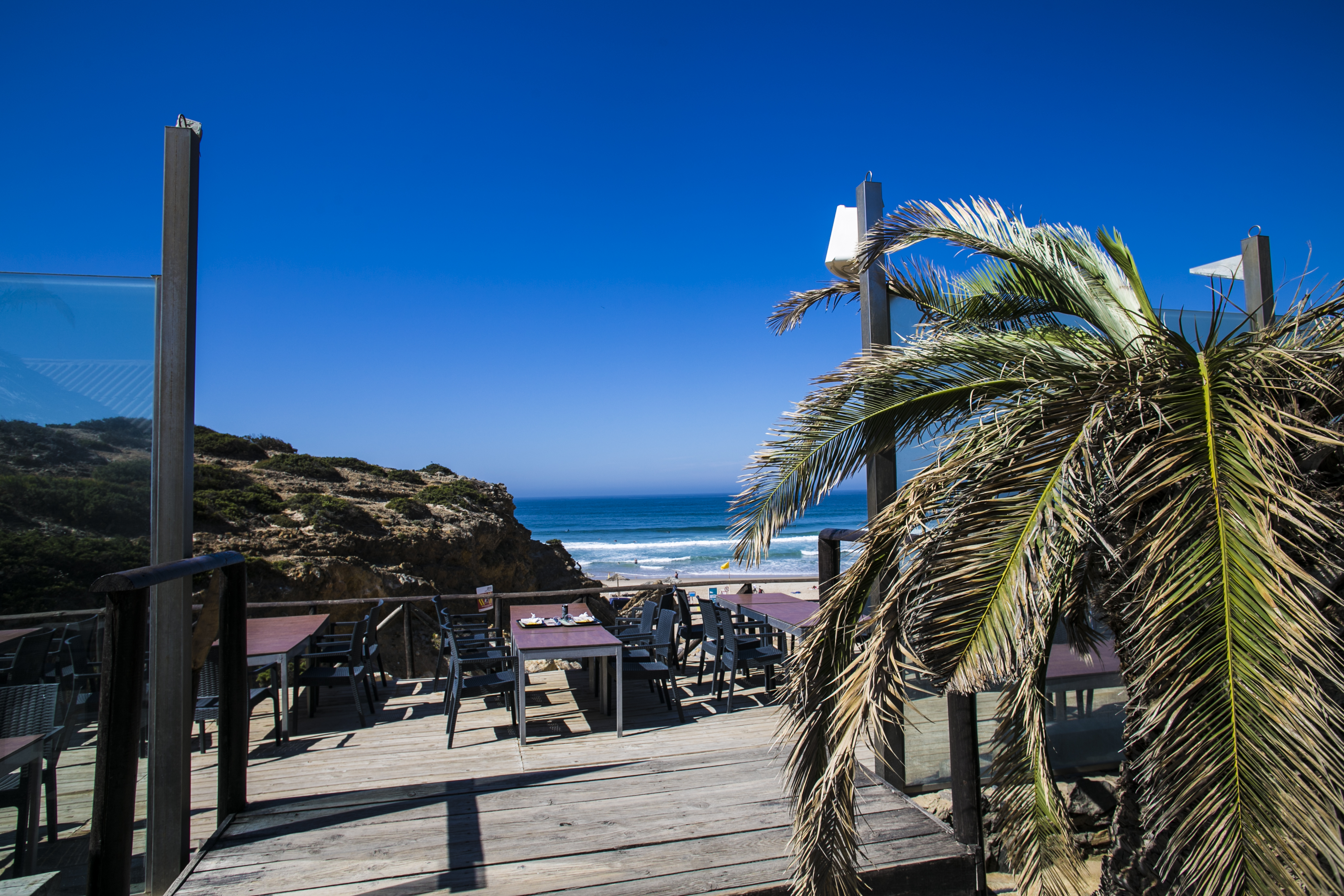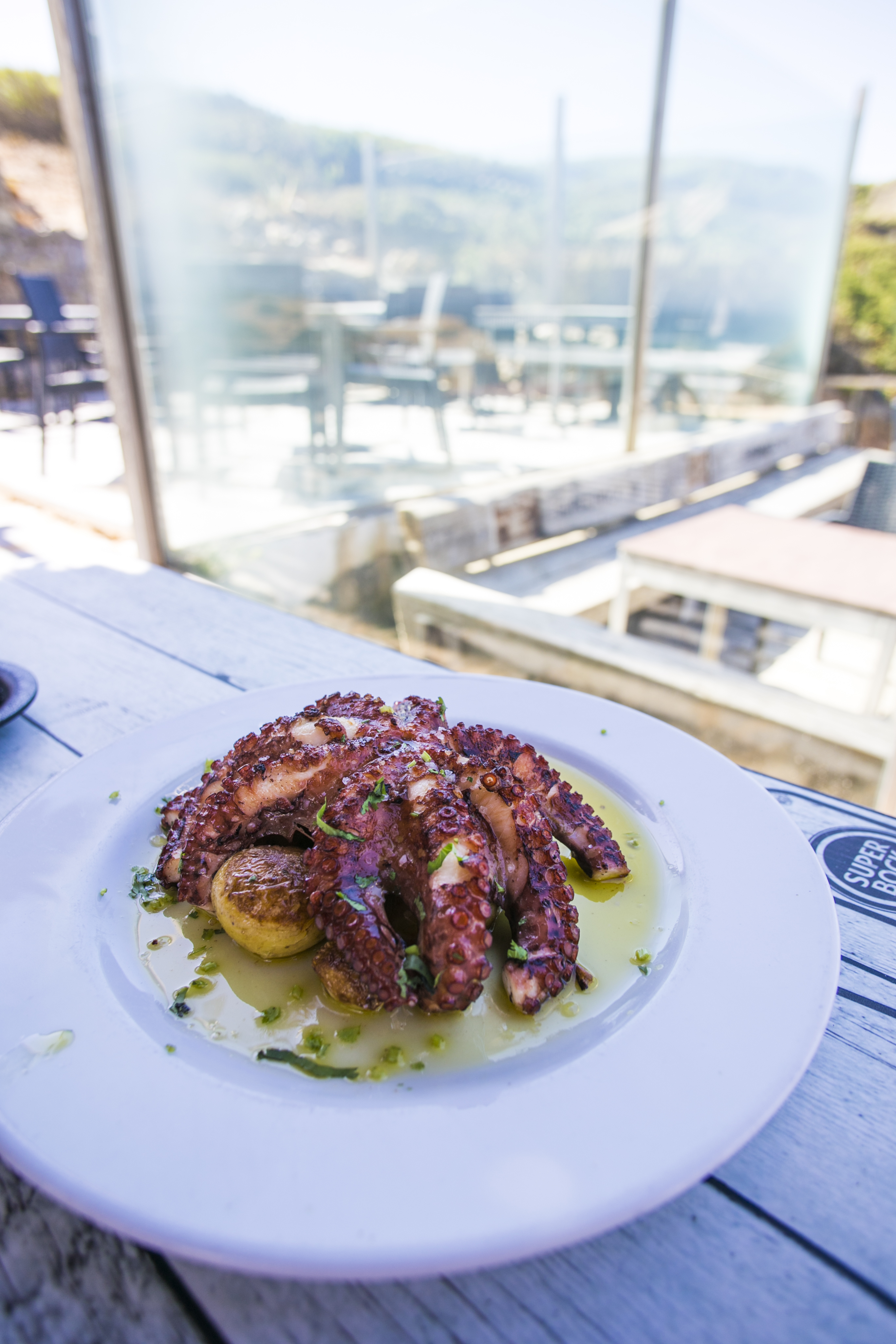 MAR DE INFERNO – it's an expensive and posh place. However, it is worth eating there for the best seafood I've ever eaten in my life.
CUKIERNIA GARRET ESTROIL– – it has the most delicious food in ESTROIL, from Cascais, a 15-minute walk along the promenade. Offers an excellent and fresh confectionery, incredible pastel de nata and a very posh but relaxed atmosphere.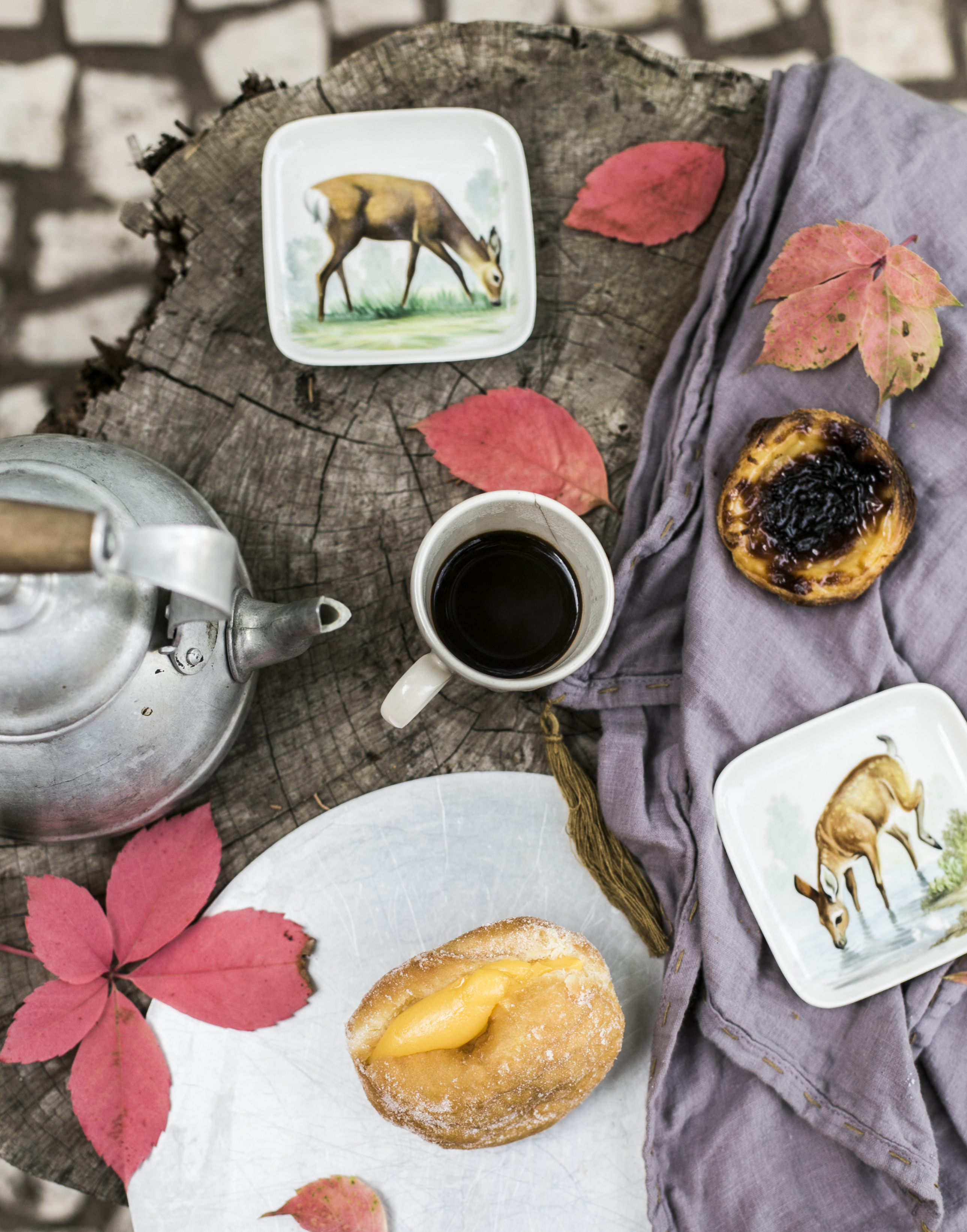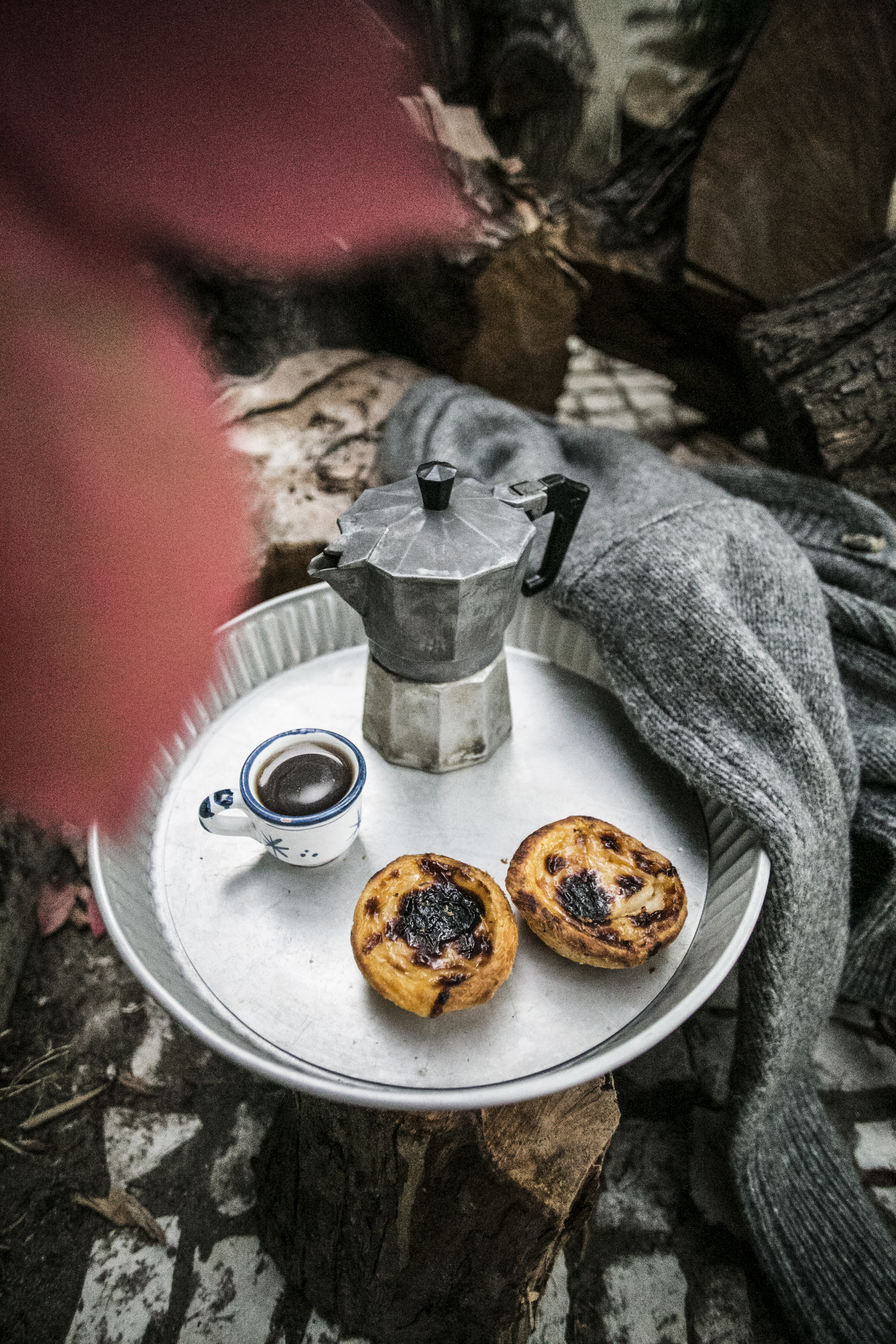 WHAT TO SEE IN CASCAIS?
Cascais is a beautiful town, but if you get to know it better like I did, you discover even more amazing places. Thus, it is worth devoting some time to it.
PROMENADE TO ESTROIL – my beloved promenade along the ocean leads not only to Estroil, but even a bit further. Every morning before work, the crowds of the Portuguese follow it to welcome the day and in the evening to bid farewell to the sun. They do so every day. It is a stunning view and we also started this tradition. It's a wonderful feeling when the sea breeze wakes you up. On the promenade, there are a lot of pubs and cafeterias with a beautiful view. But what surprised me in the first place and what I will remember forever are natural swimming pools, to which steps are leading and when there is enough water in them, the locals and tourists go swimming there. How fantastic is that!!!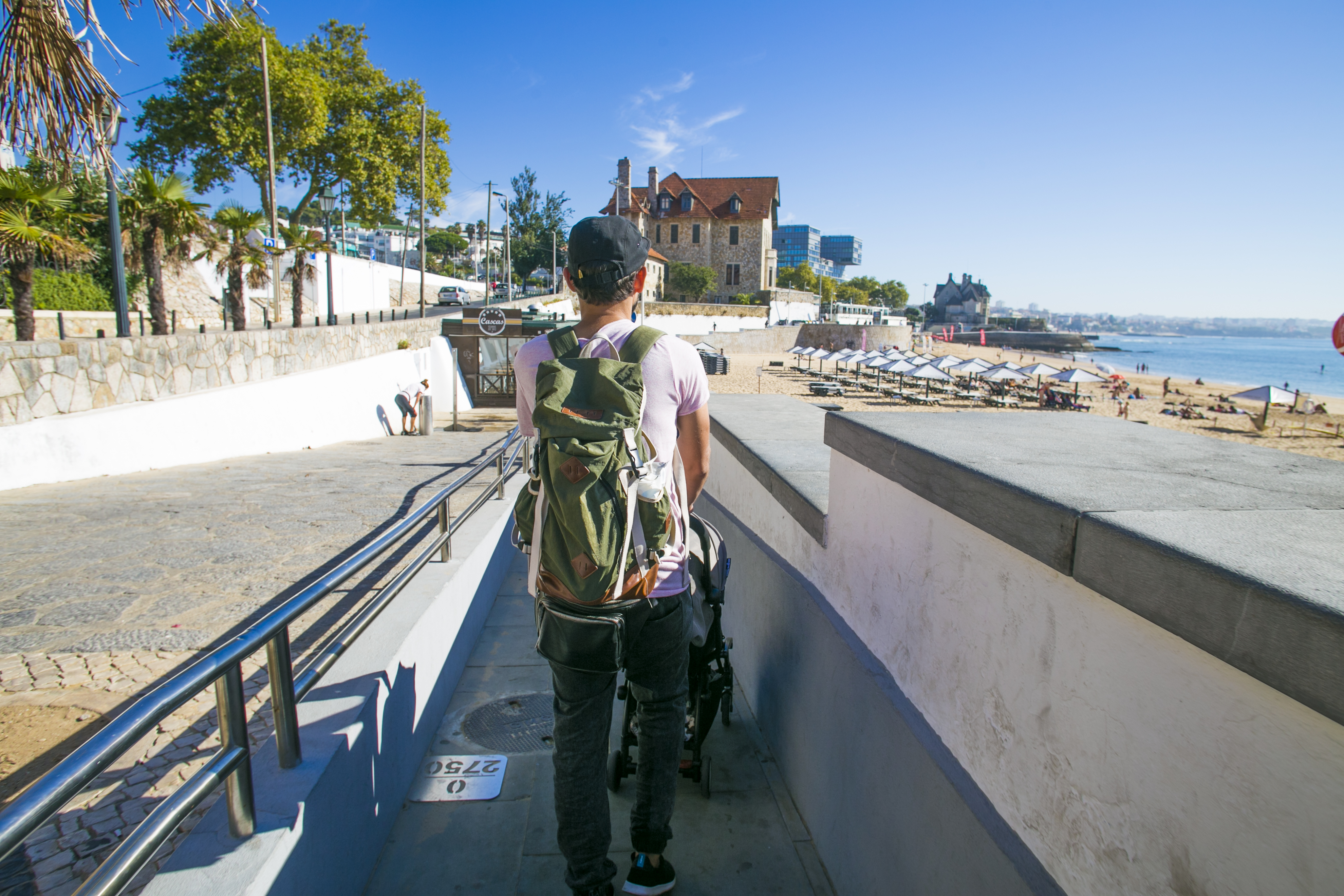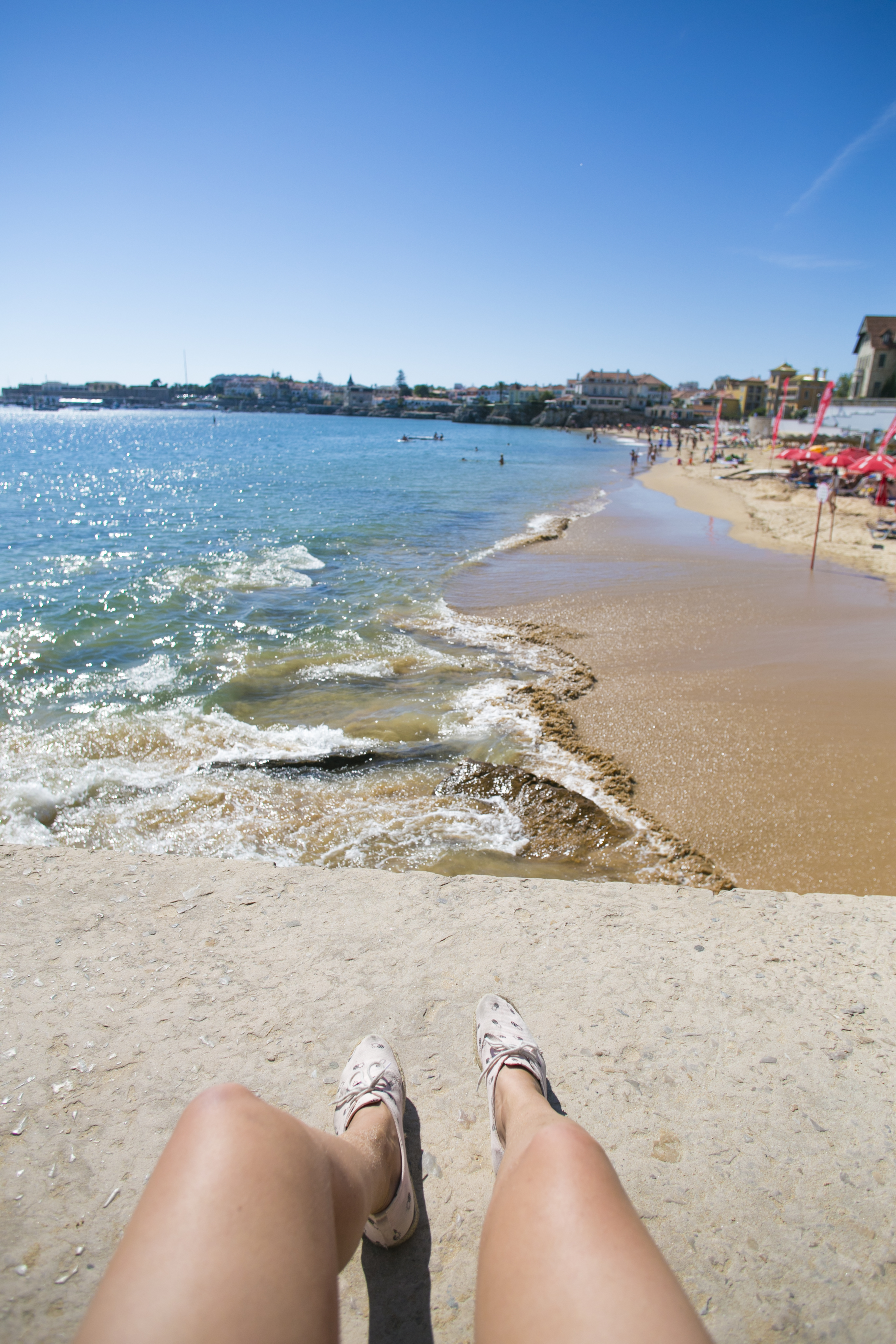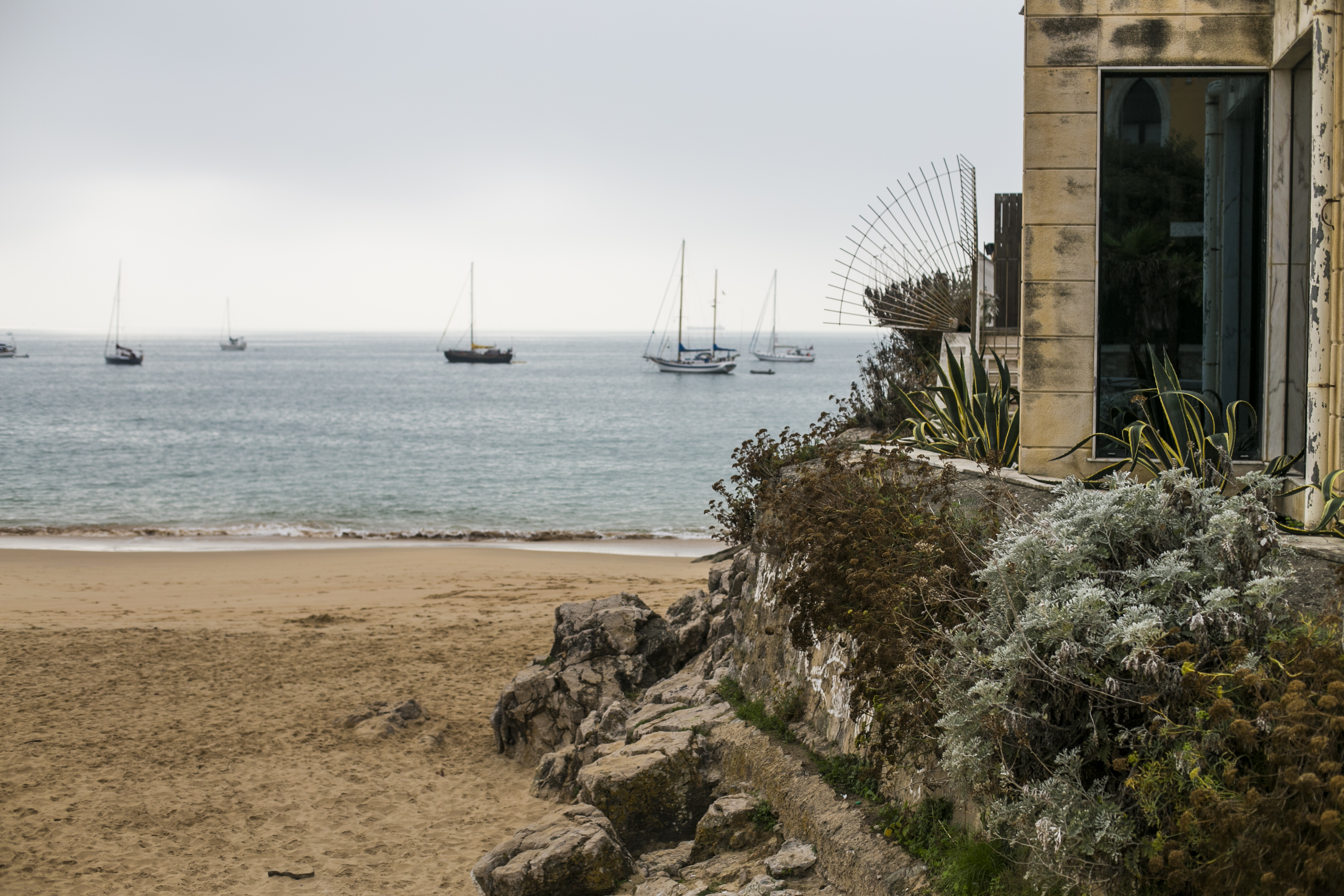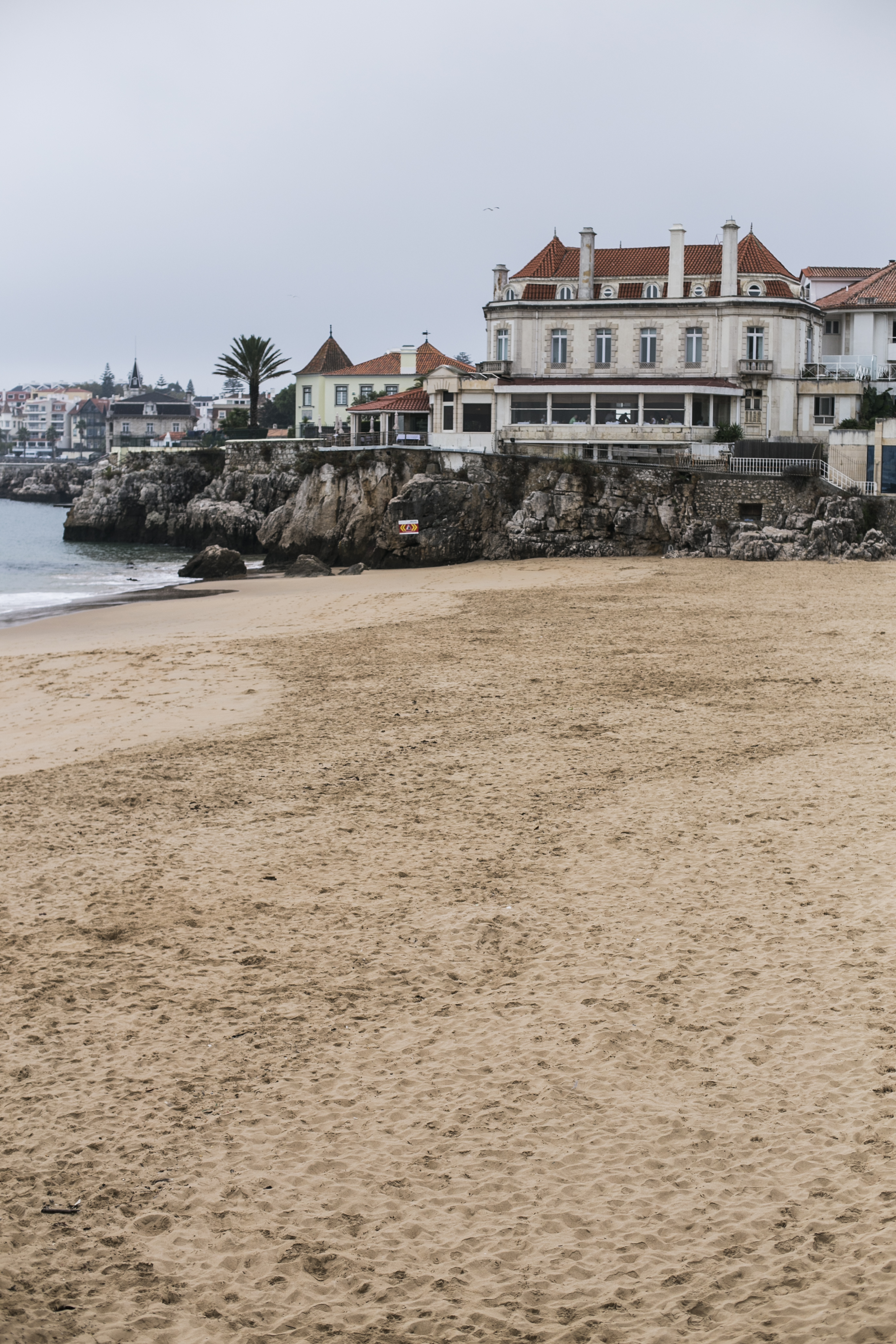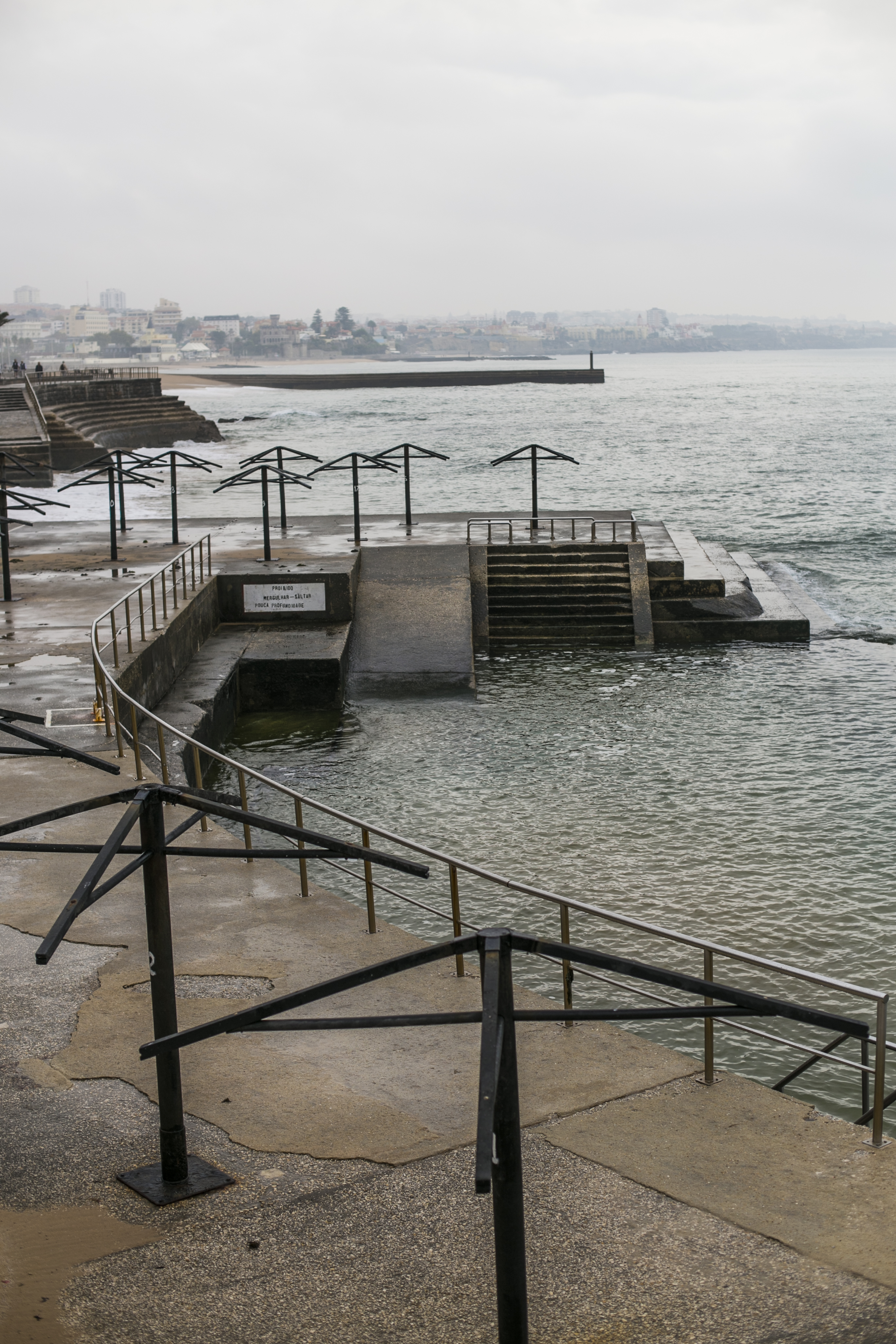 BOCA DA INFERNO – a touristic place. Everyone has already written about it everywhere. It is a sea point, where you can see a really stormy ocean and beautiful rocks. I'm mentioning about it, because it is a great area for a walk. You can rent a bike and ride along the promenade up to Guincho Beach or just enjoy the views on foot. It's really close to Cascais town center, I think about 15 minutes away.
MARECHAL CARMONA PARK – is our place to be in Cascais. It is the most beautiful park, I've ever been to in my life. Apart from a beautiful playground (an awesome playground, where different species of chickens and birds are running freely, which has a beautiful playroom and an area for toddlers and older children as well as a big beautifully cut lawn: Wow!) there are tropical plants, a cafeteria, a water pool, beautiful buildings decorated with Portuguese tiles. So to say: it is magic. You must pop in there!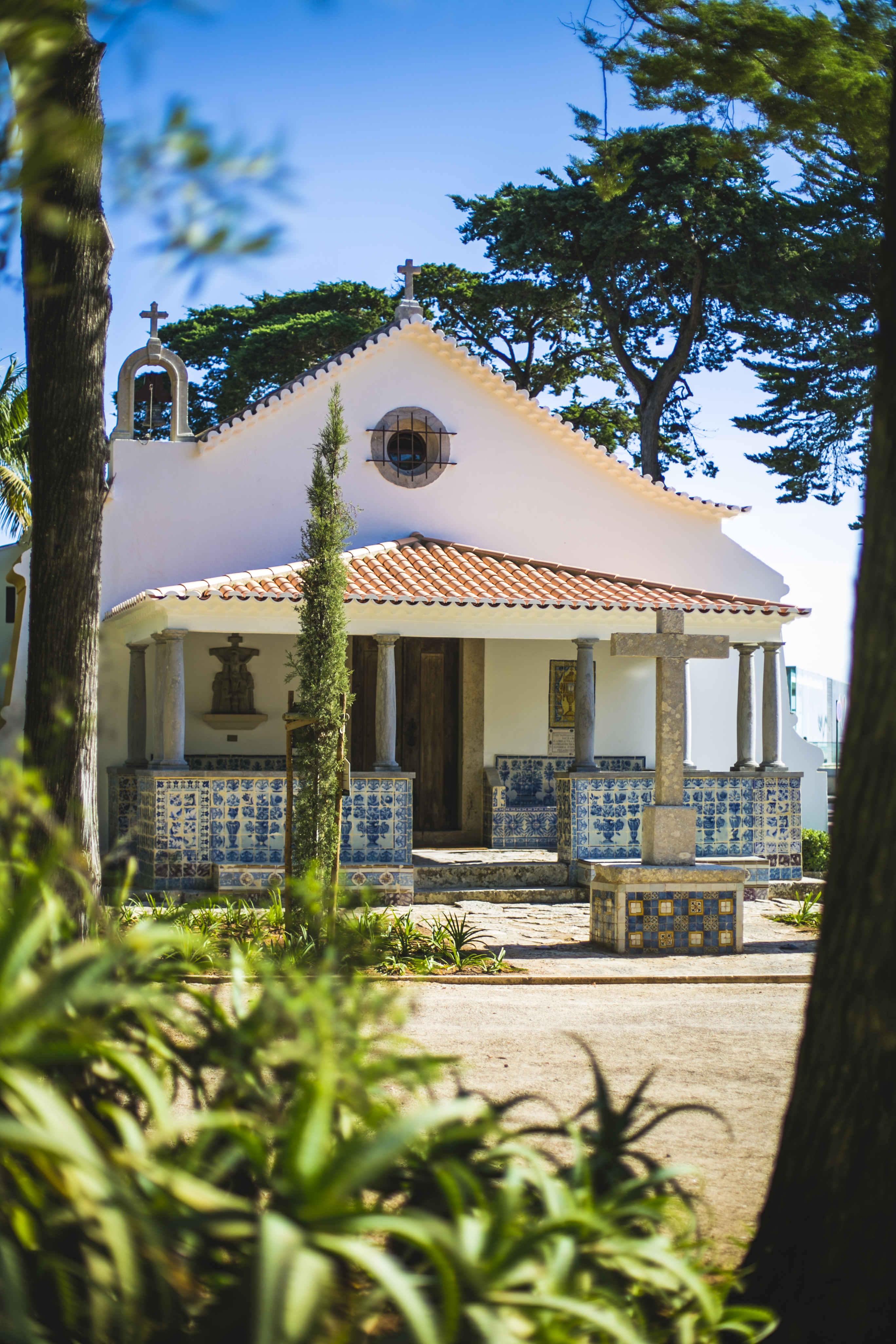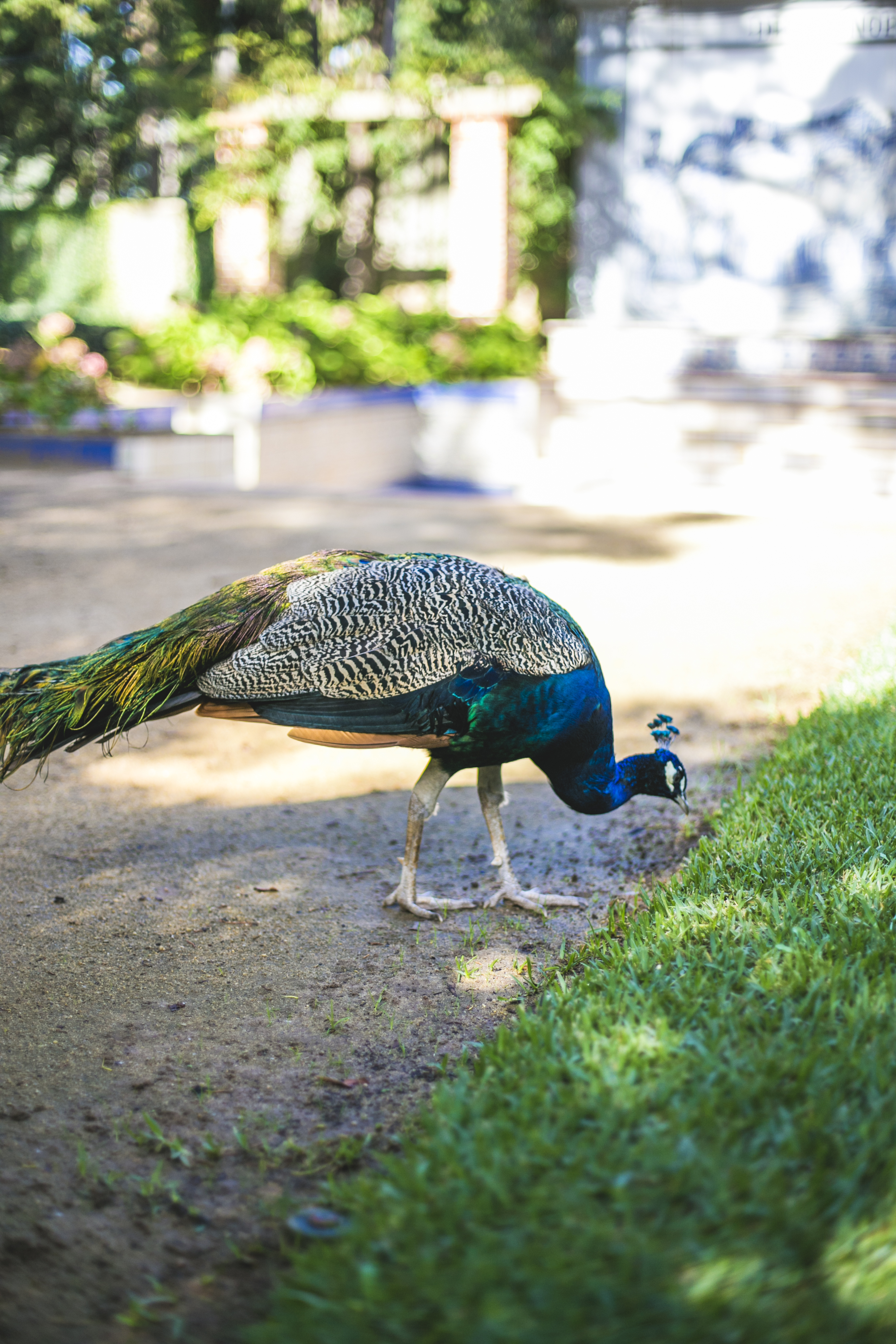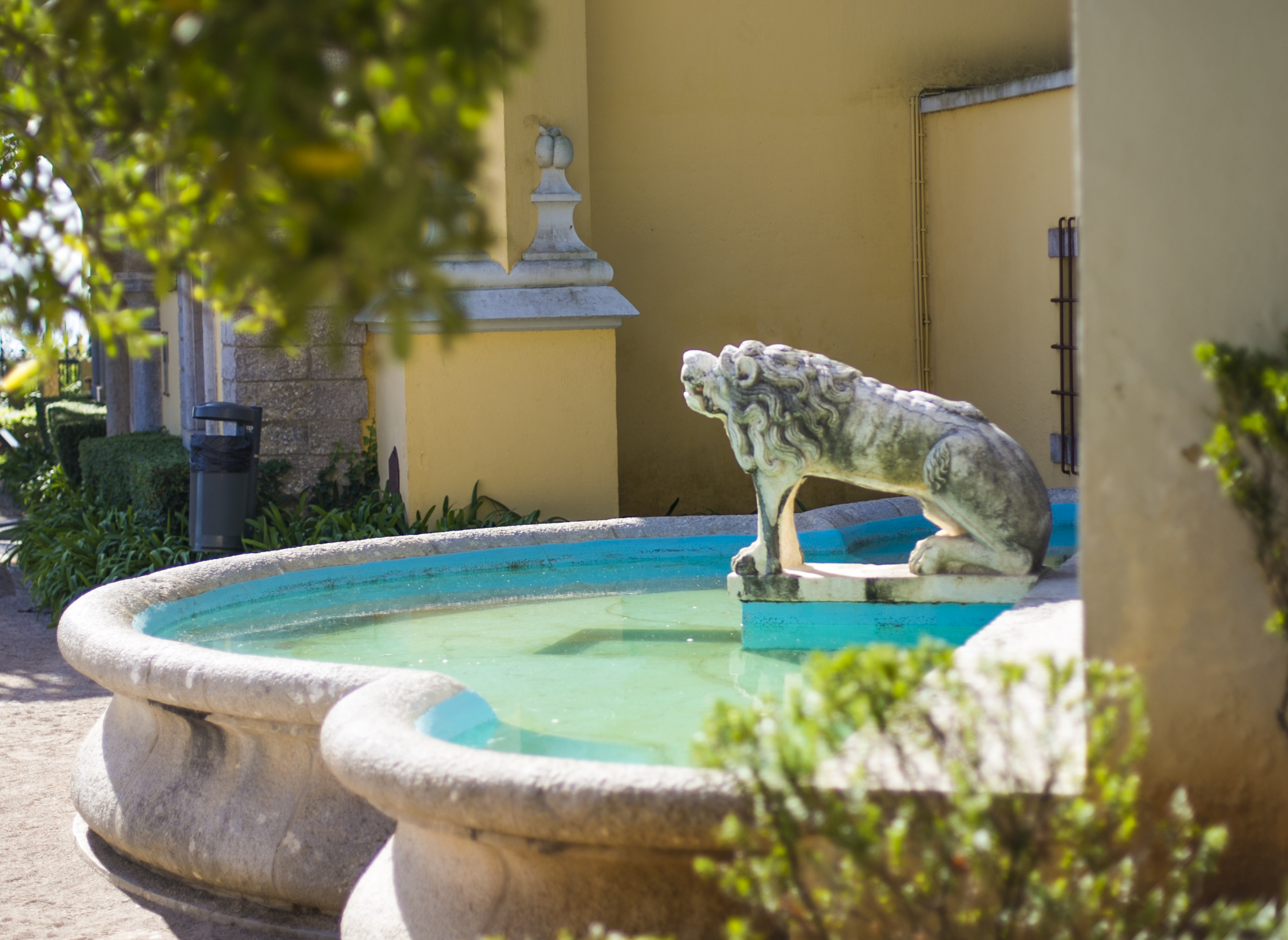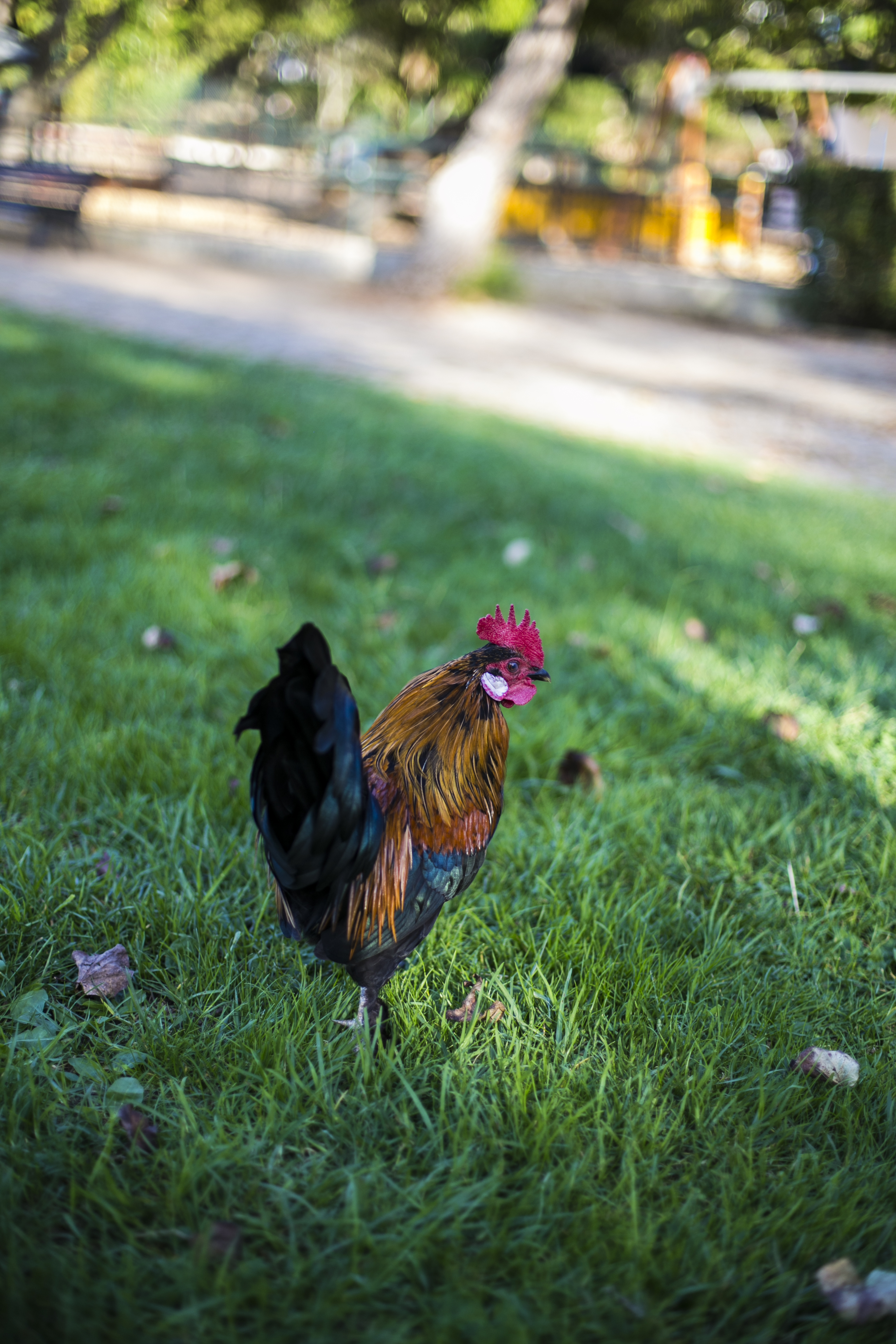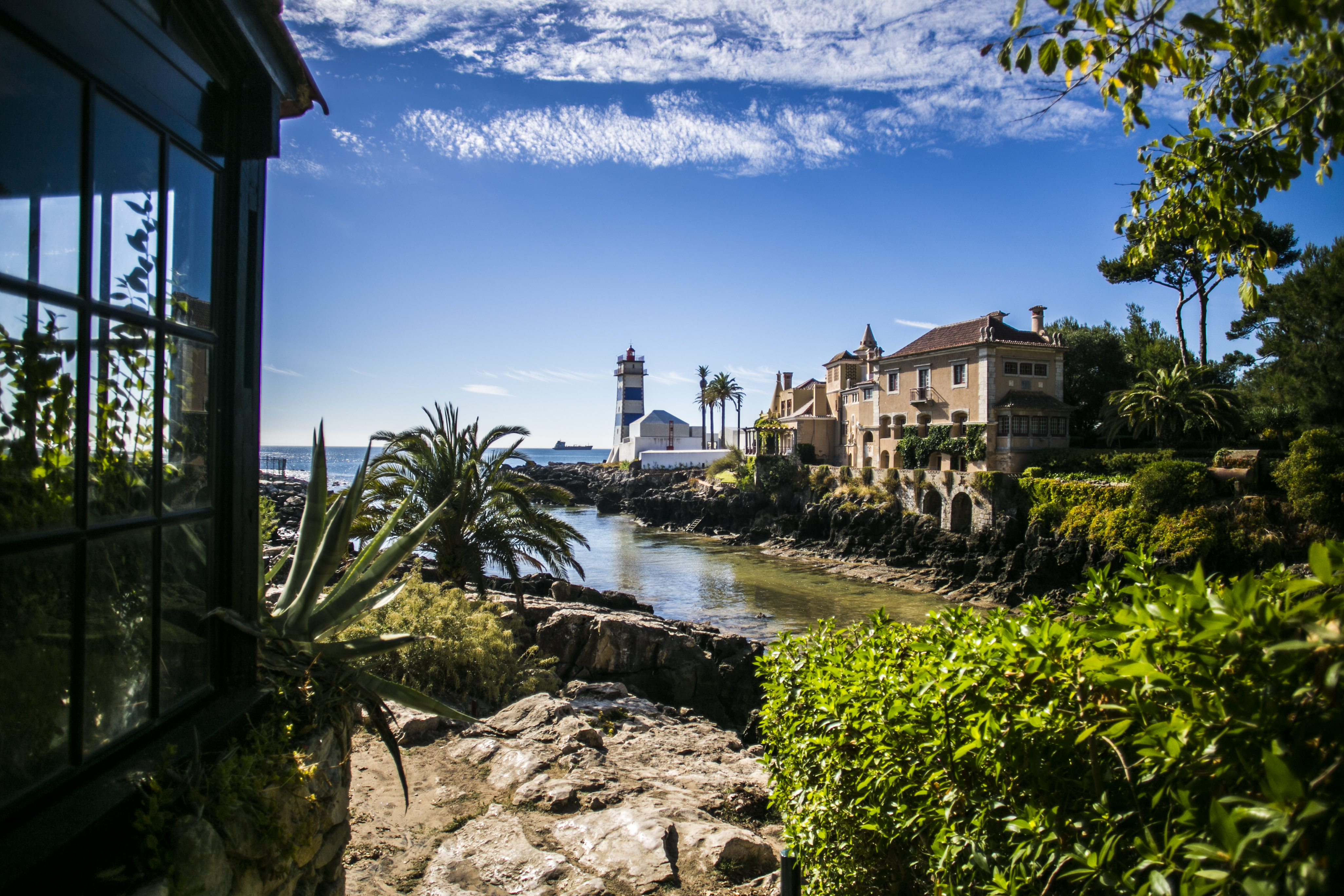 SANTA MARIA LIGHTHOUSE – it's a beautiful lighthouse with a panorama terrace
HIDDEN BEACH – while being in the town, you should go along the tenement houses in the direction of the ocean and go downstairs, then your eyes will see a hidden beach, a very beautiful beach with a bar, views, sunbeds and atmosphere. I won't tell you where it is, go and look for it ?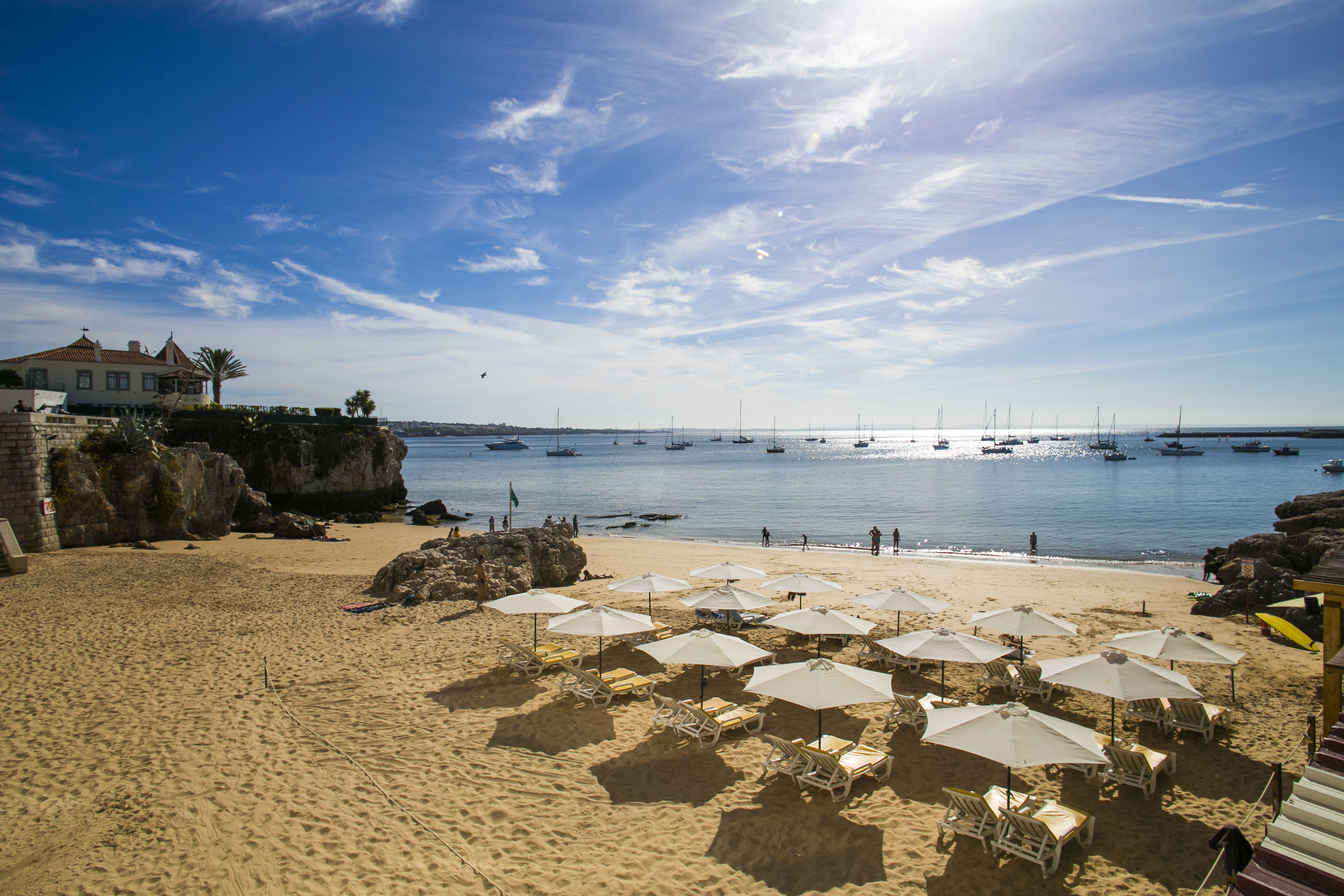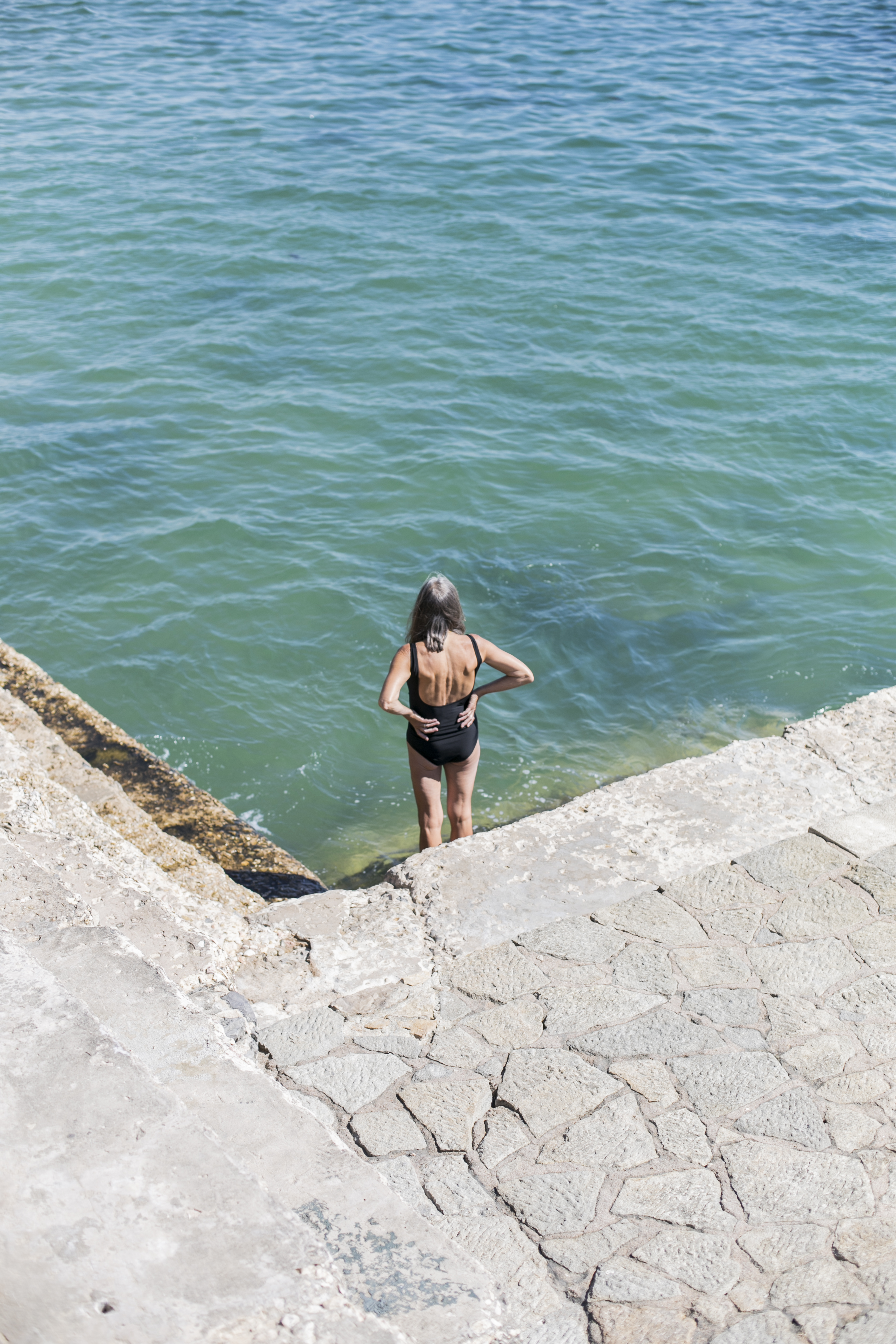 WALKING ALONG THE STREETS OF THE UPPER PART OF THE TOWN – I know that you will easily find the town center of Cascais. The street full of shops and tourists lots of charm and you should go there. However, you should decide to go to the upper part of the town. It has the trendiest cafeterias, the coolest atmosphere and stylish tenement houses. The time flows more lazily there and there are not so many tourists. You should go up and turn into the next street to Burger King, which is Herculano Sreet, and then you can go wherever you want because it is beautiful everywhere.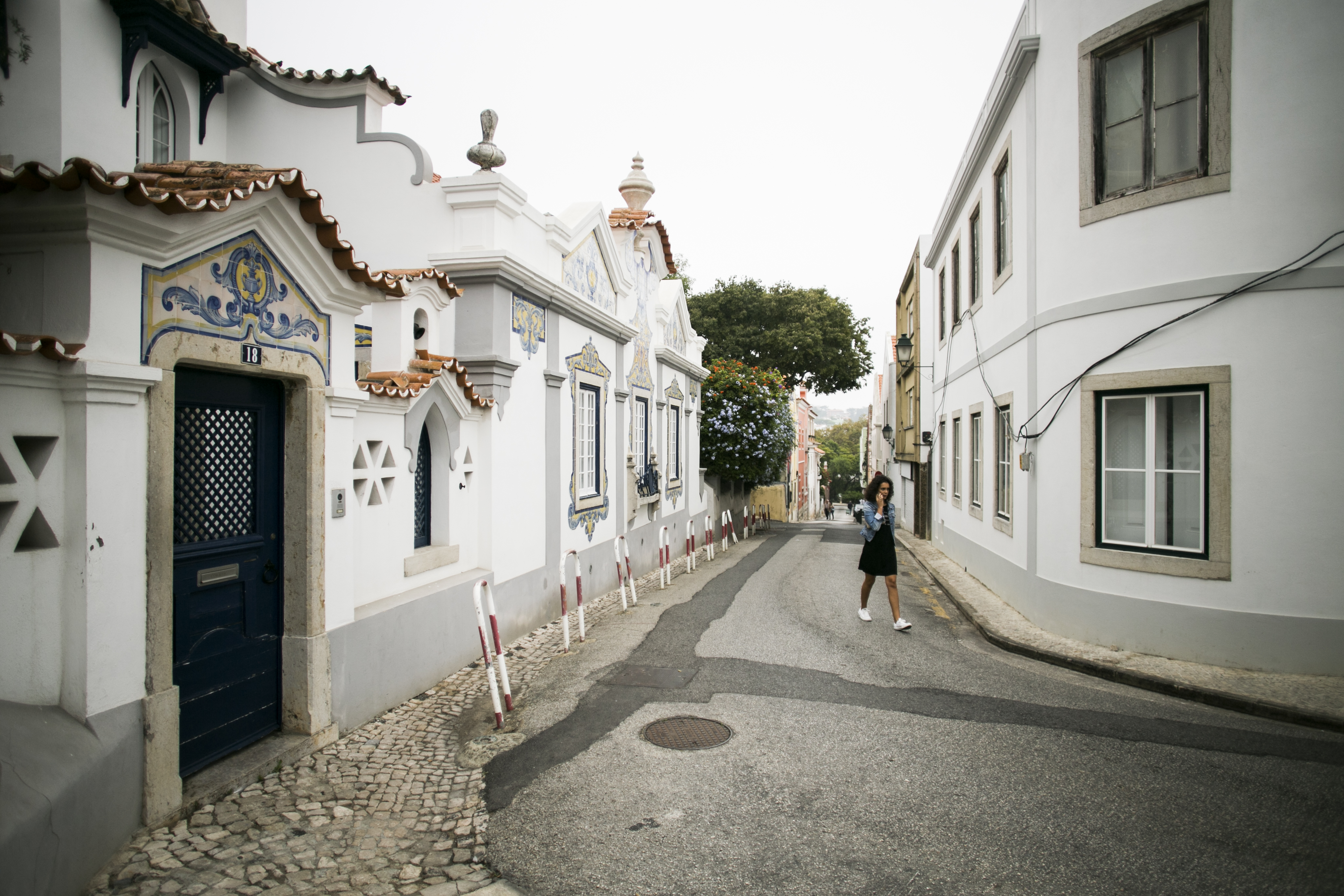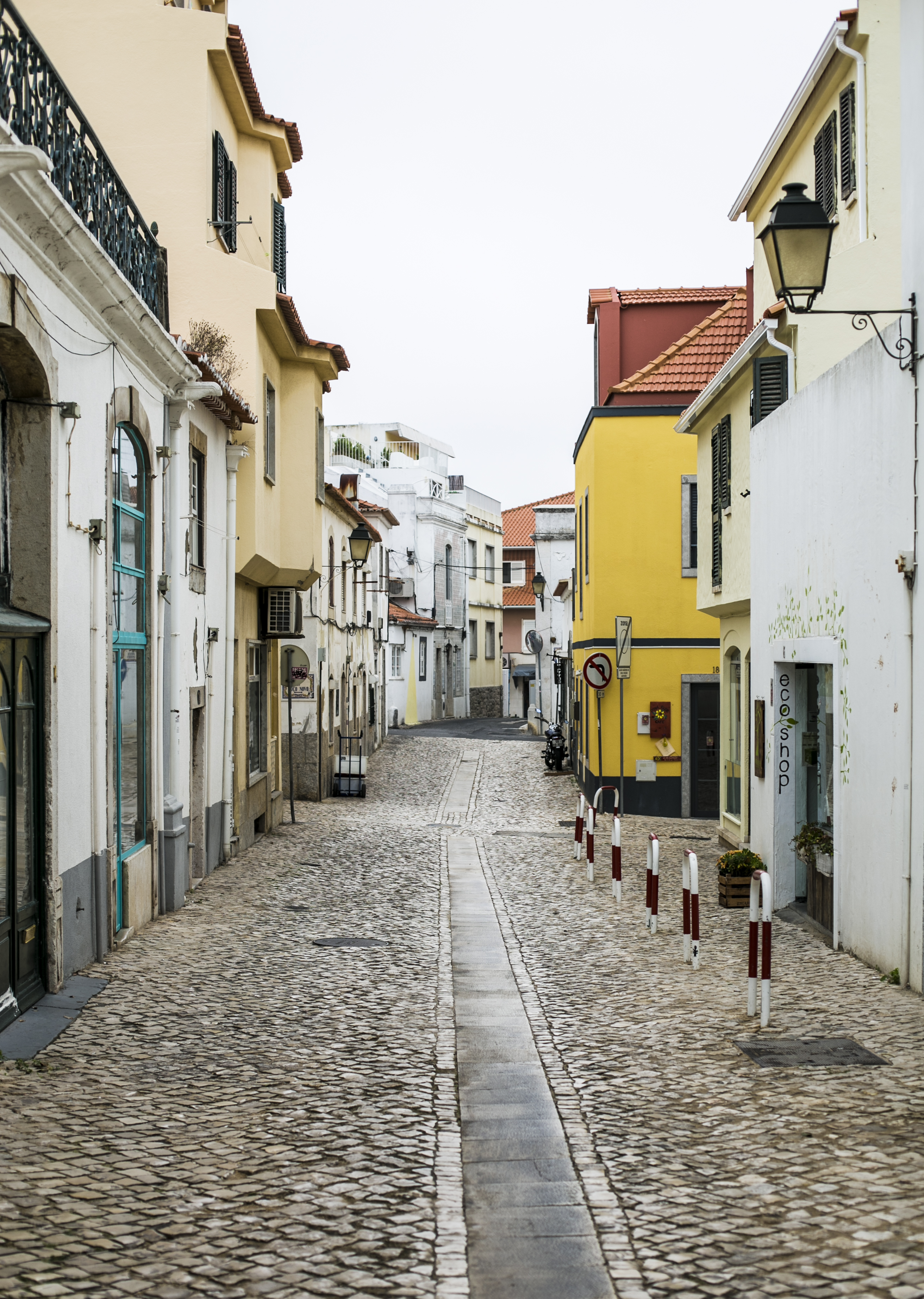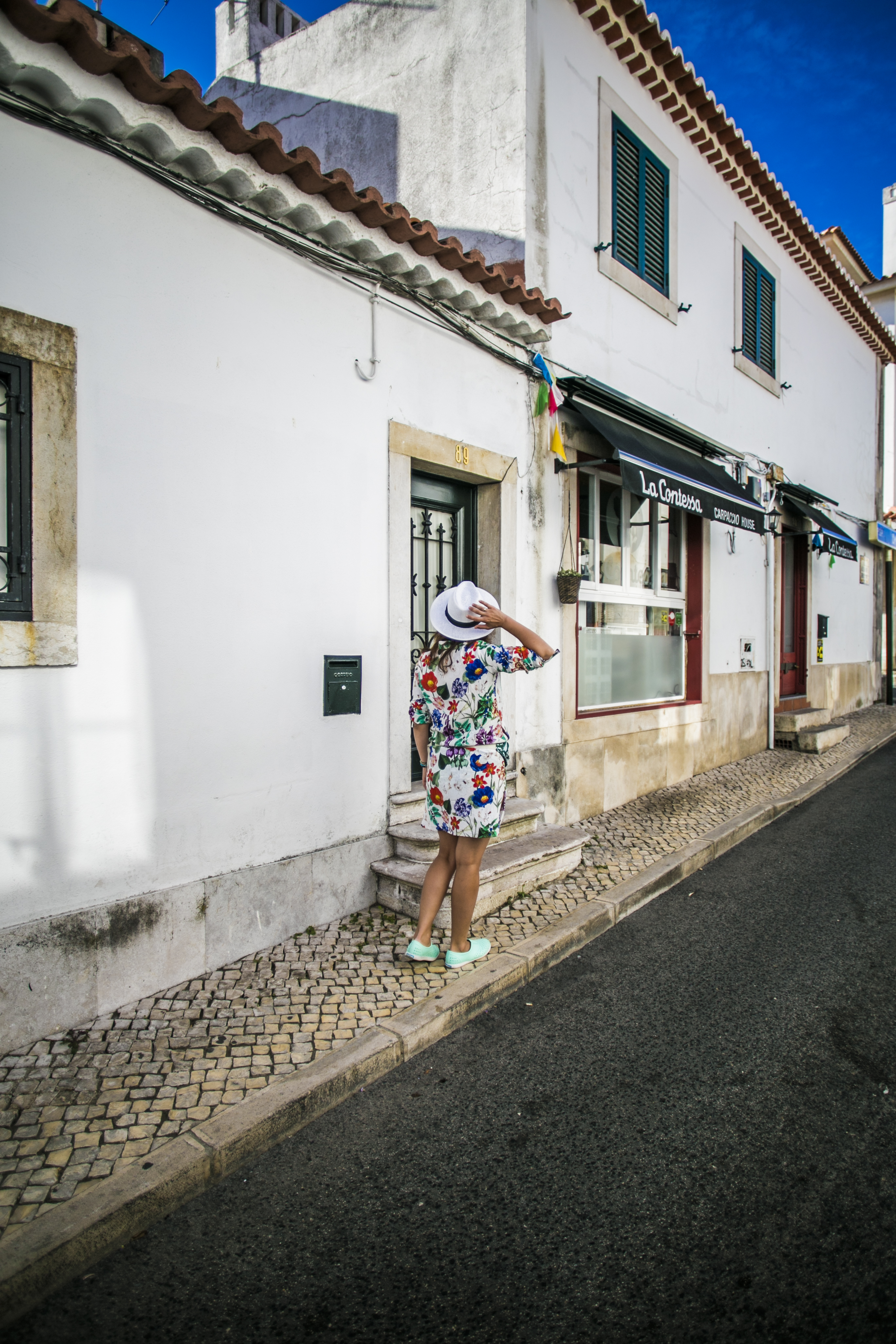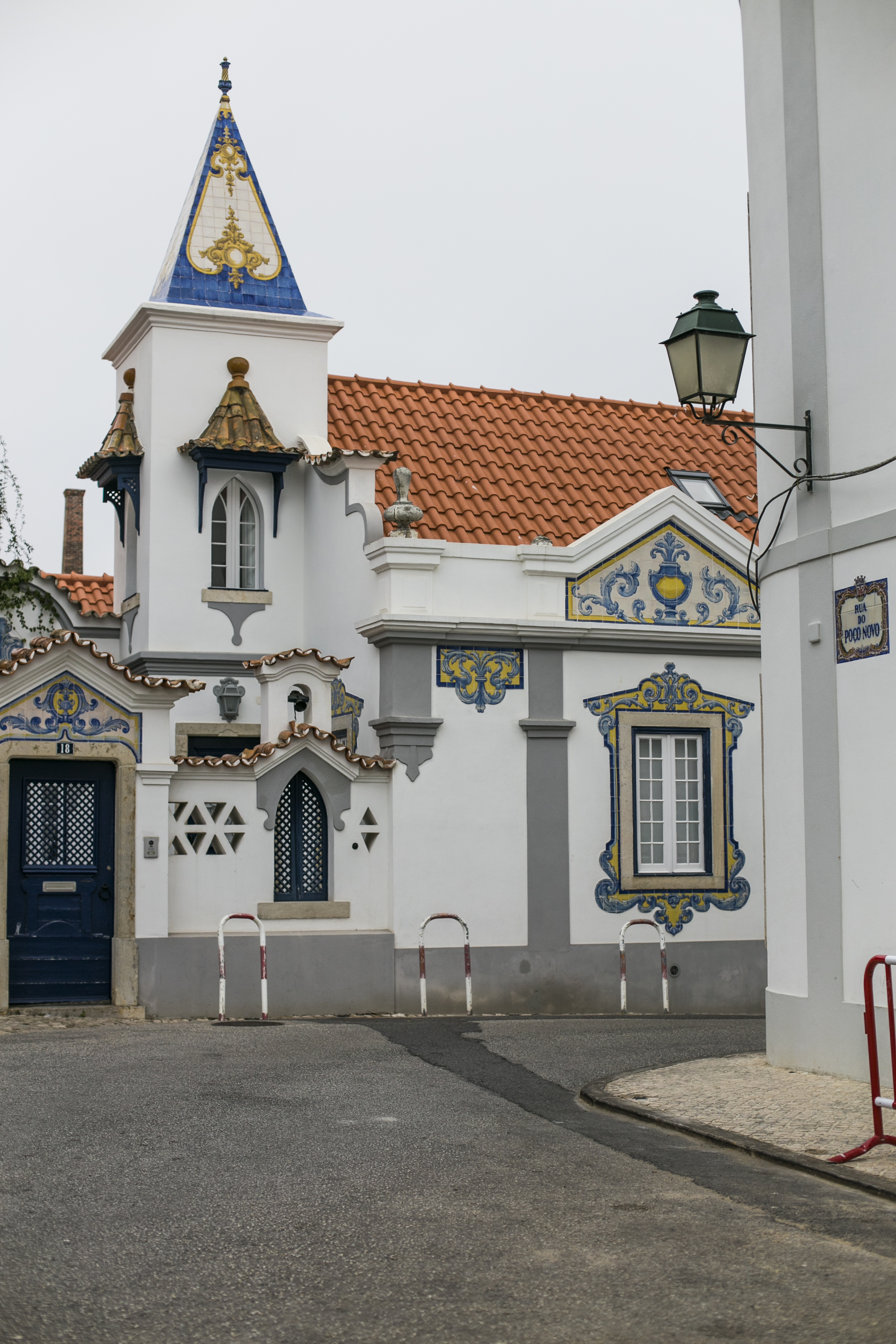 MERCADO DA VILLA- you must visit it, because it offers delicious food, real atmosphere, a market with fruits and vegetables and thematic markets organized every month. More about Mercado, you will find HERE.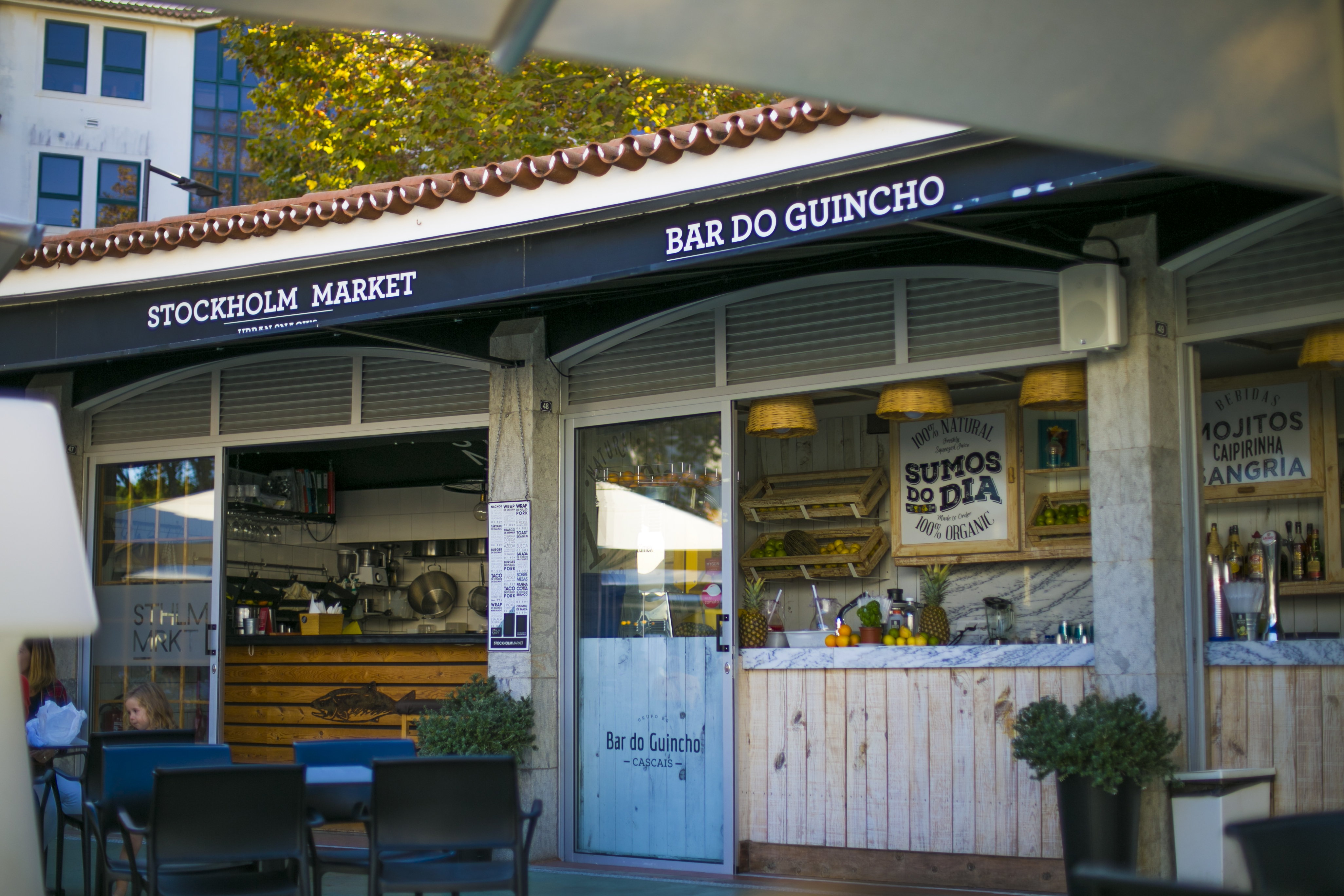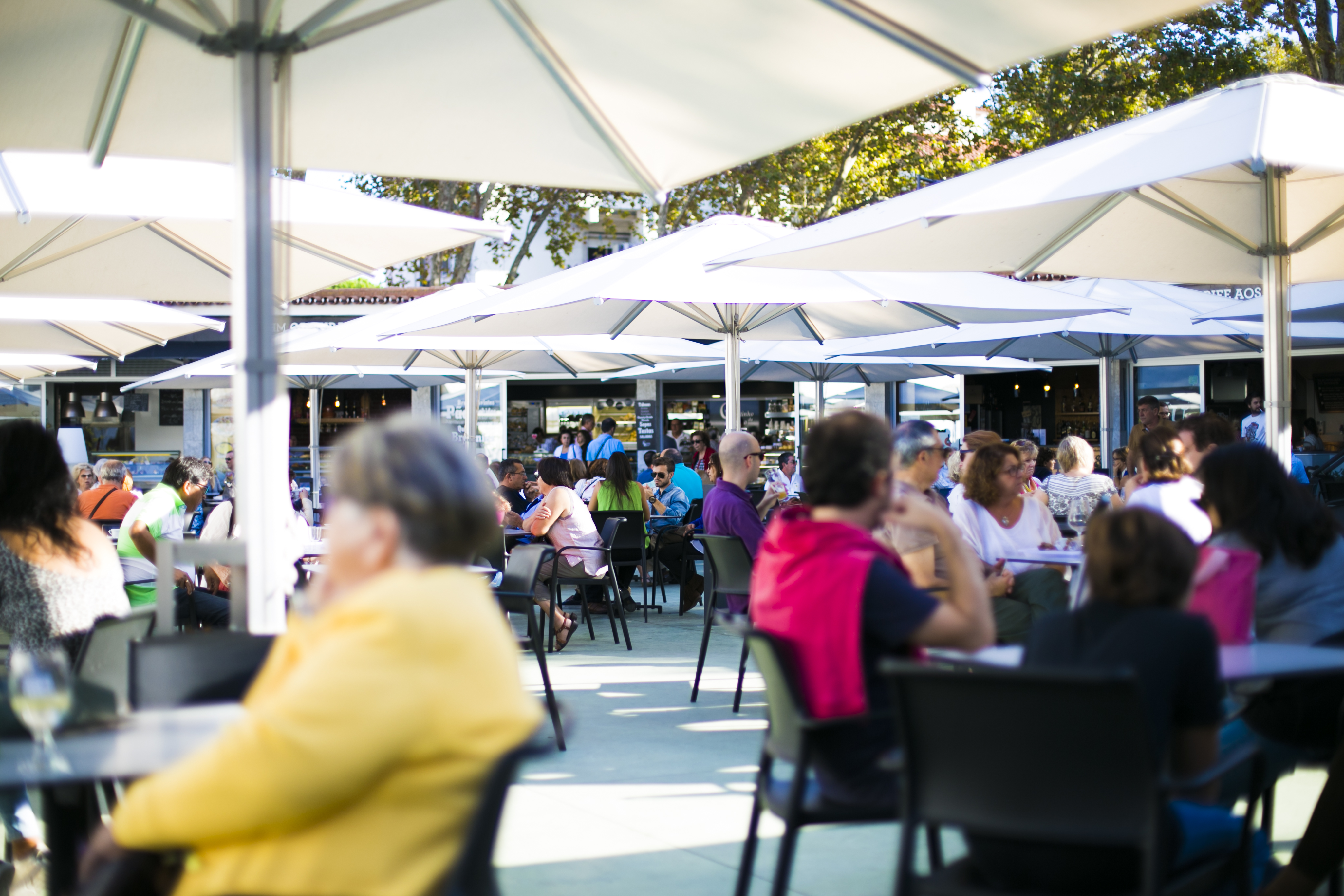 GUINCHO BEACH – it's a beach some distance away from Cascais. You can go there either by bicycle or by car. I've seen there the most beautiful sunset in my life, when in the rays of the sun the surfers were enjoying the Sunset Session. It's worth seeing!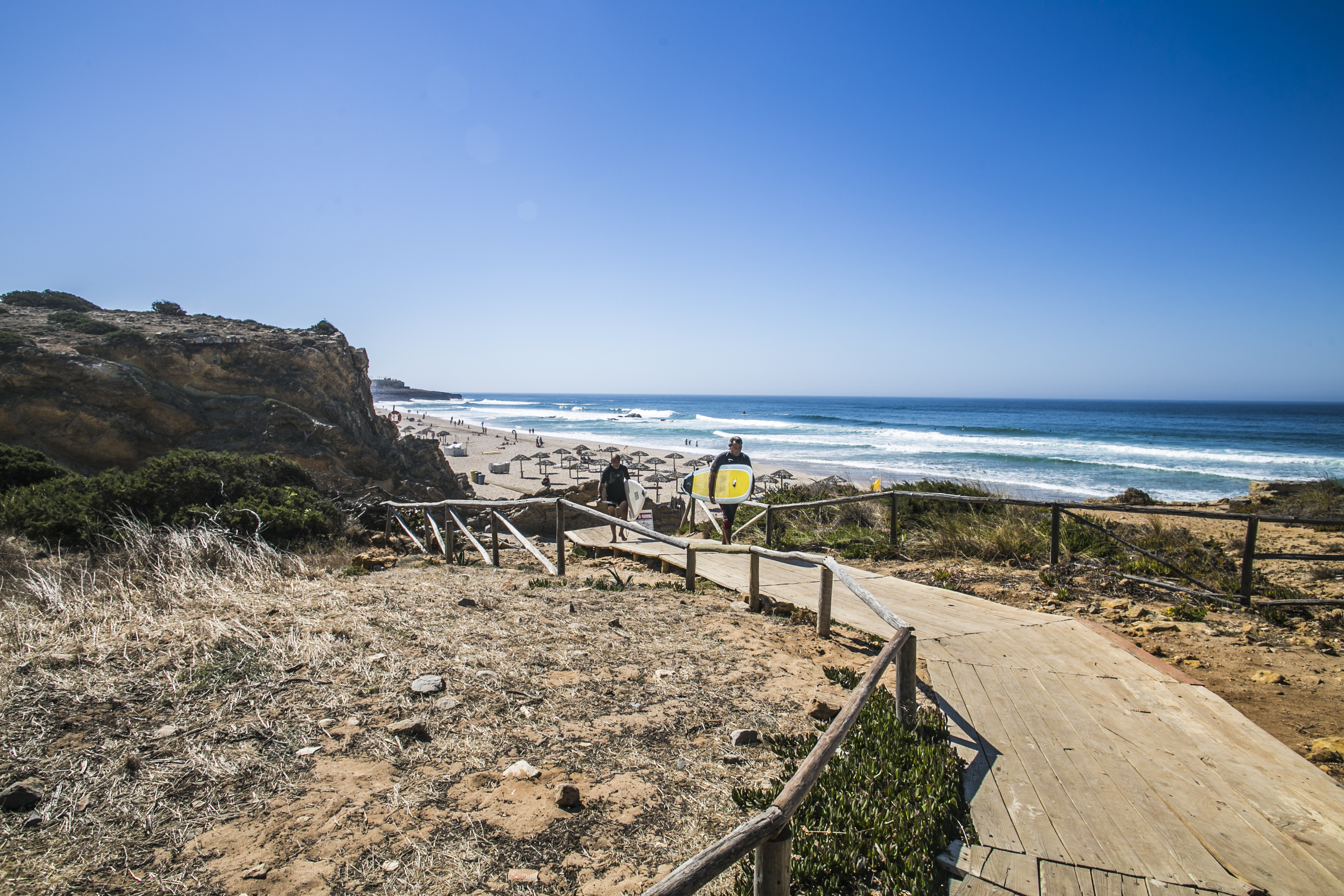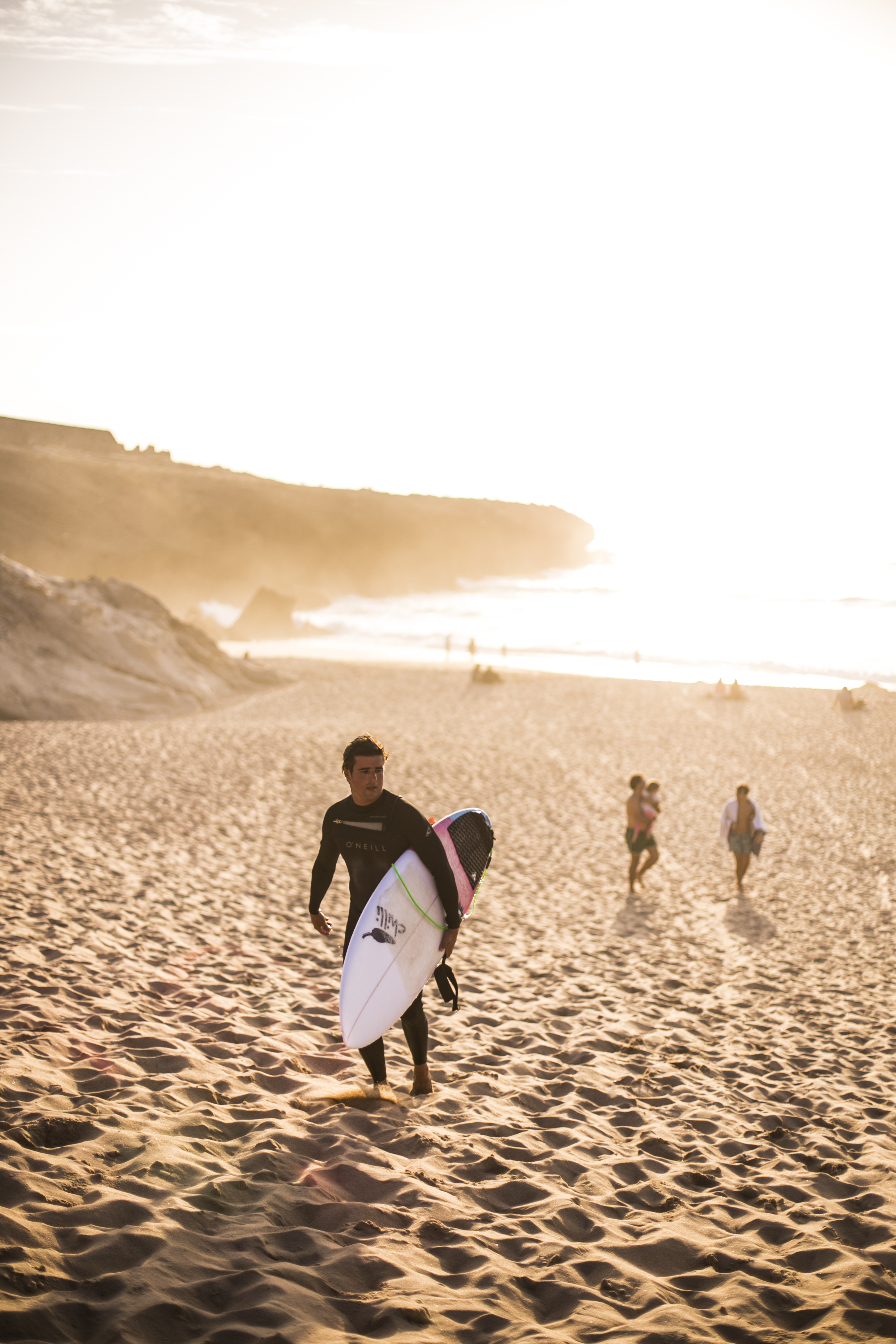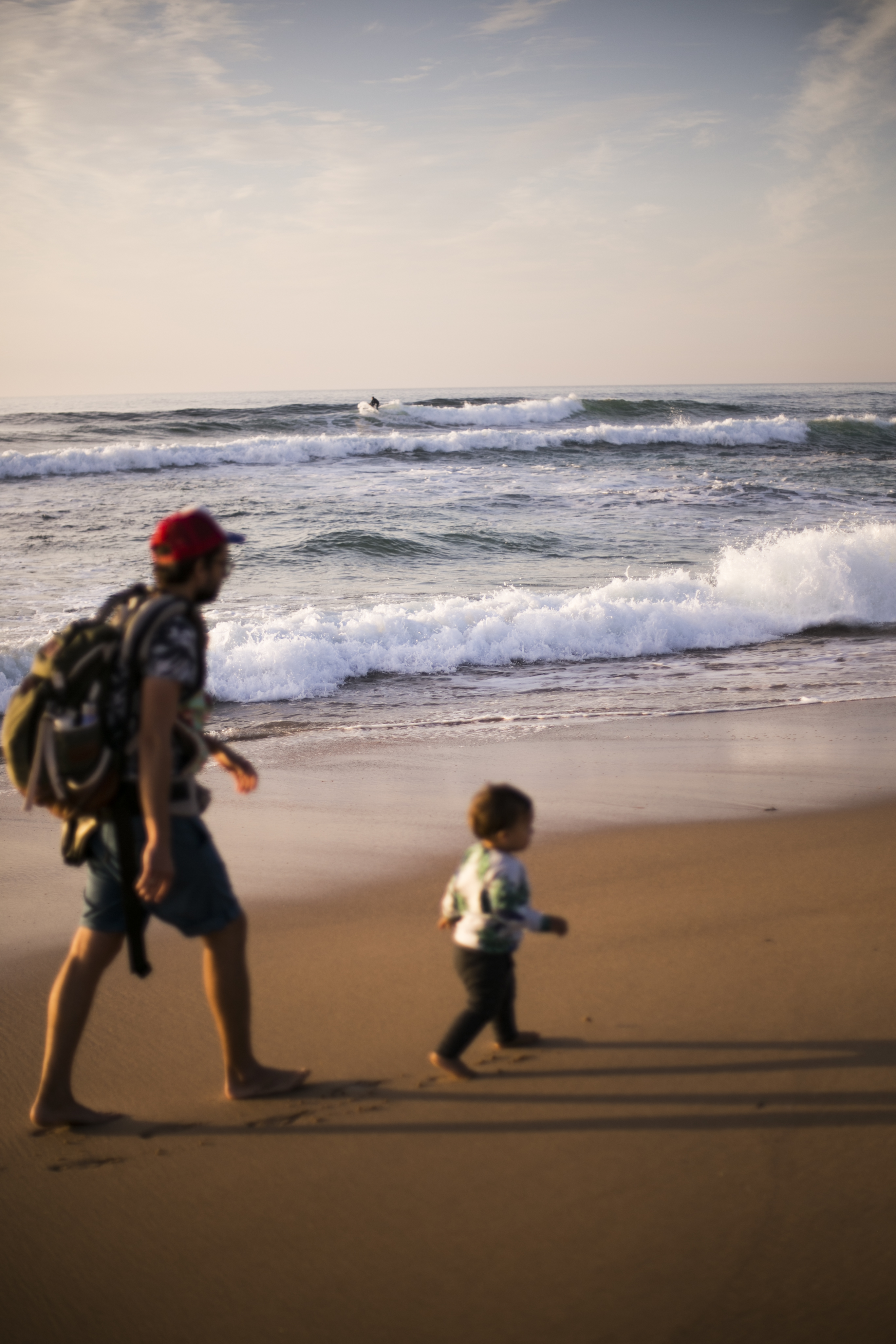 WALKING IN THE TOWN CENTER OF CASCAIS – this town is so great that even classic parts of it, even when crowded are beautiful and interesting