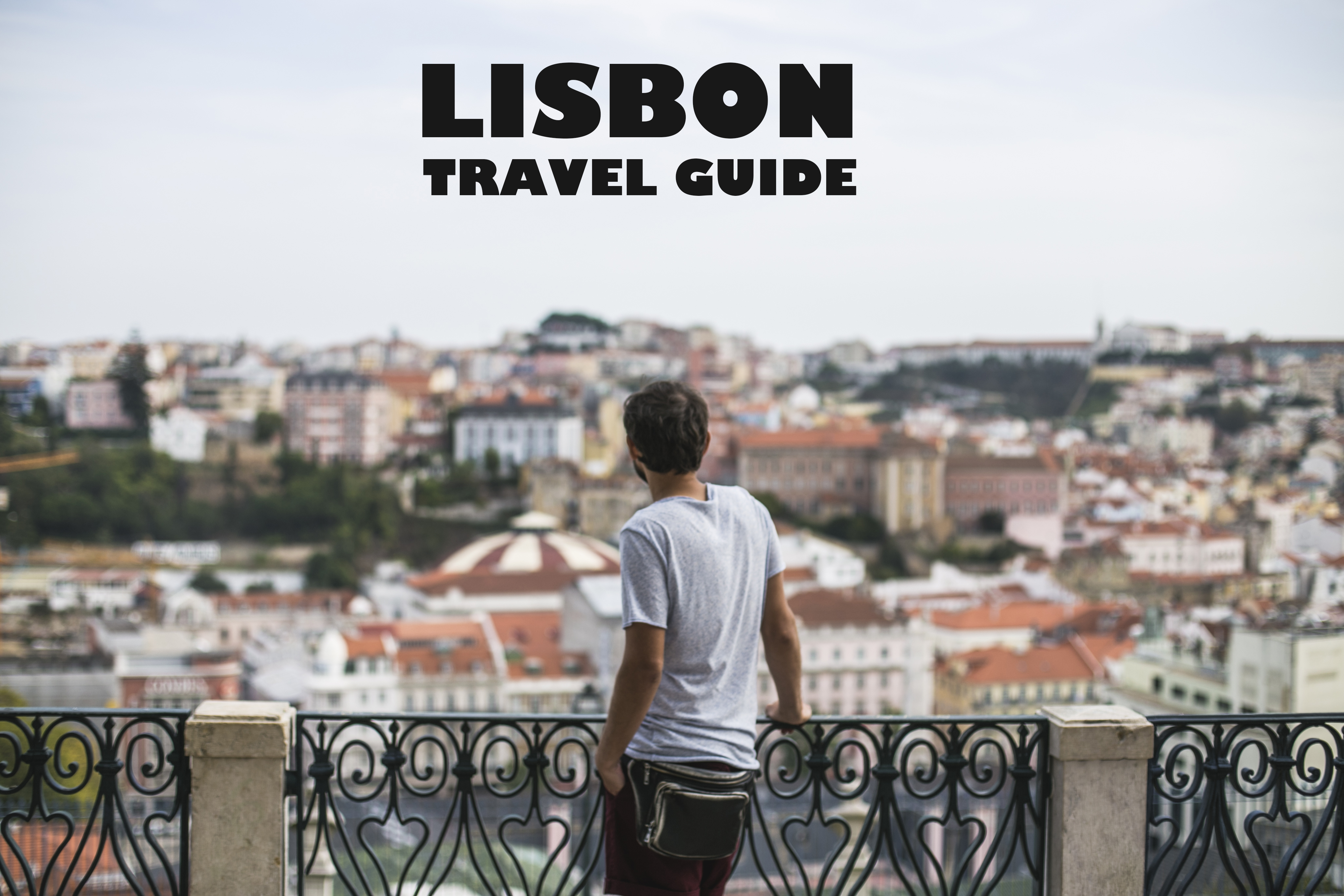 Lisbon is not a city easy to love. It will take some time to discover own places and to find comfortable walking shoes, as the city is located on hills. Also, you will need a lot of patience. We had lived in Portugal for 2 months and we had tried about seven times, before we succeeded. I can say that I like Lisbon. Today, let me introduce to you, this is my subjective Lisbon travel guide. Obviously, there are some sights that everyone needs to visit, but these can be found in each travel guide. However, I will tell you about the food, atmosphere and places, which you would really like to discover to feel the bliss: "Oh, so that's how people live here, I like it." I would like to invite you for a walk through this beautiful and sunny city, which is worth visiting, when there's cold and ugly weather in Poland and you wish to see sun. So, let's start.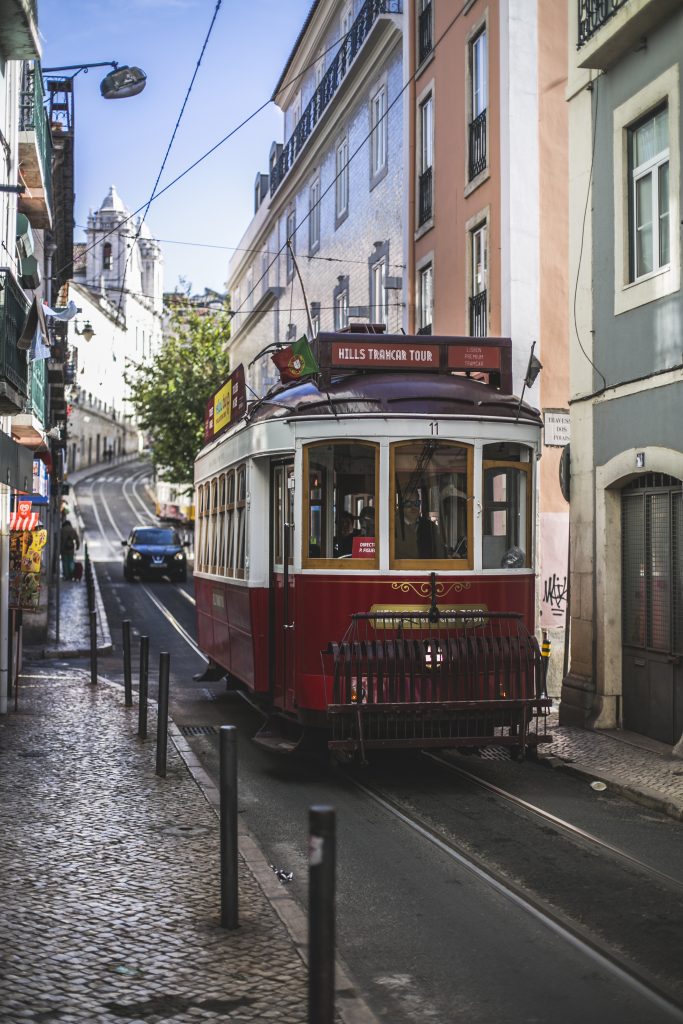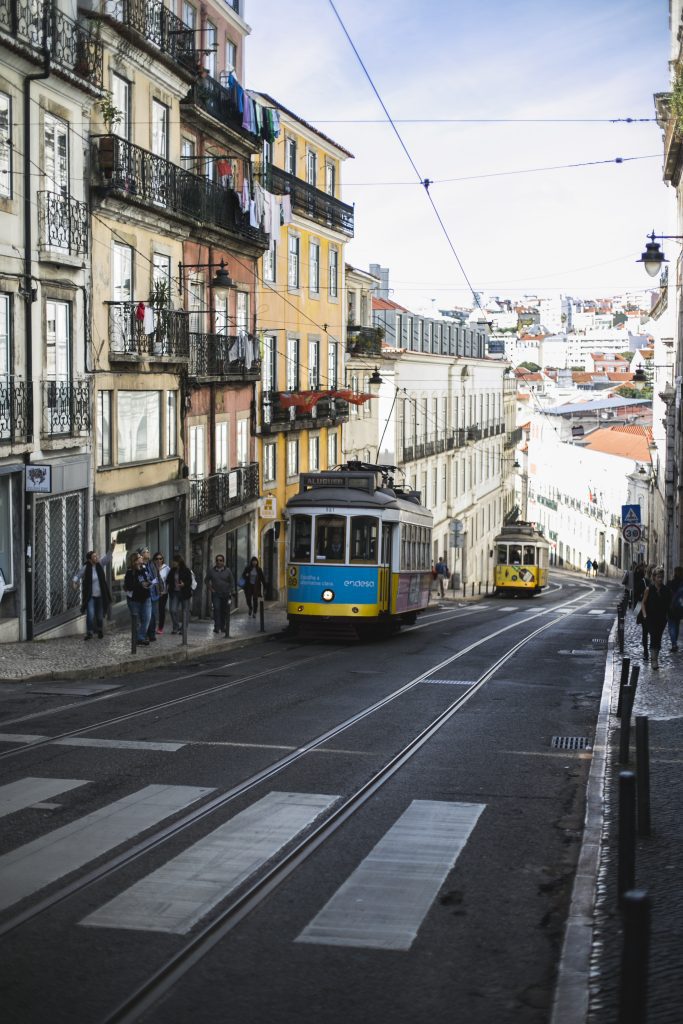 MUST SEE:
I like when my day begins in this place. In the square, there is a delightful cafeteria, where you can have some coffee or have a snack. In the evenings, the square is alive and vibrant. But, what you can't forget is the view. When was the last time that you were drinking coffee looking at such a view?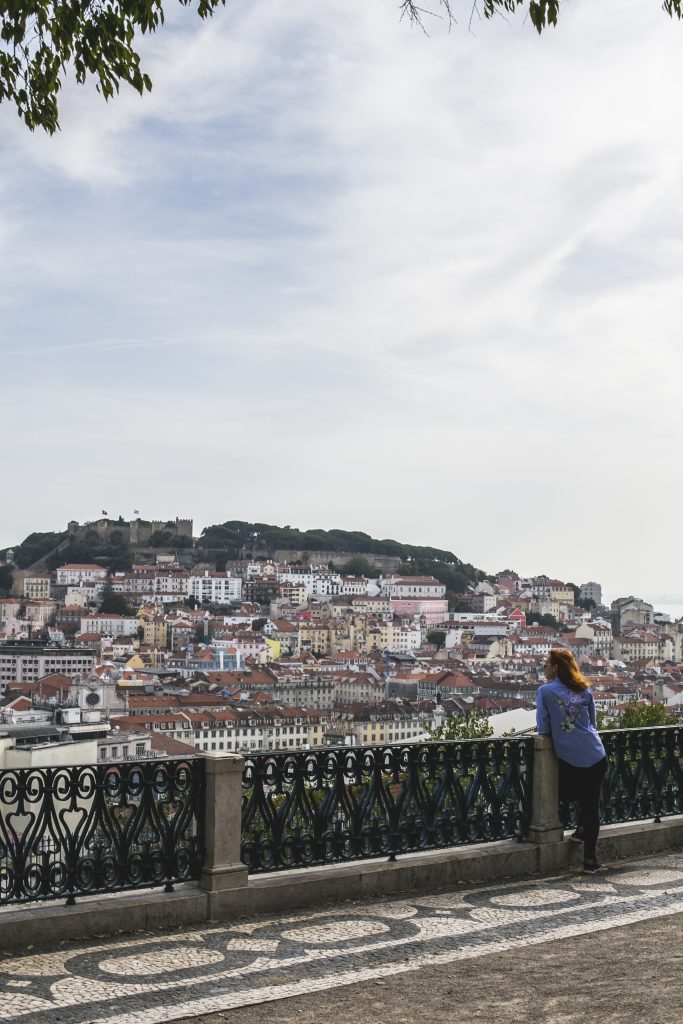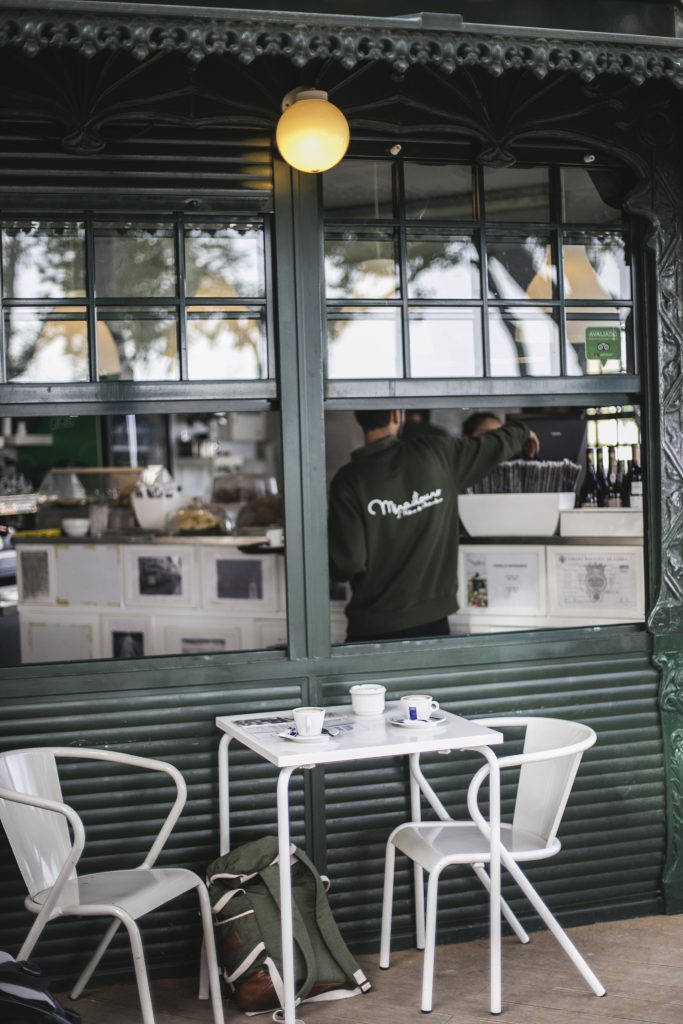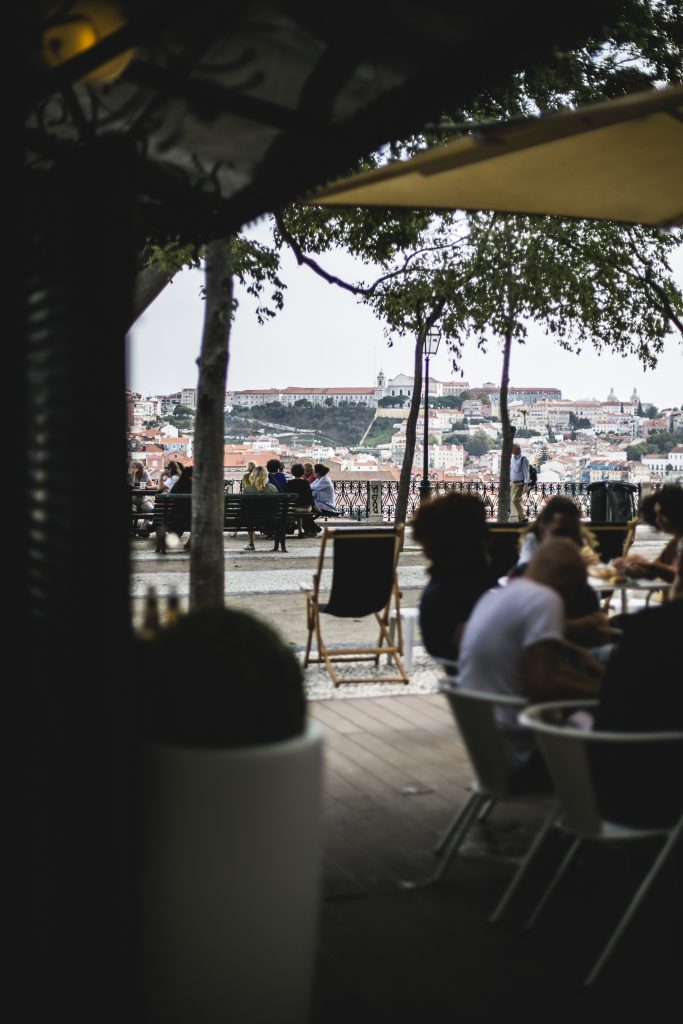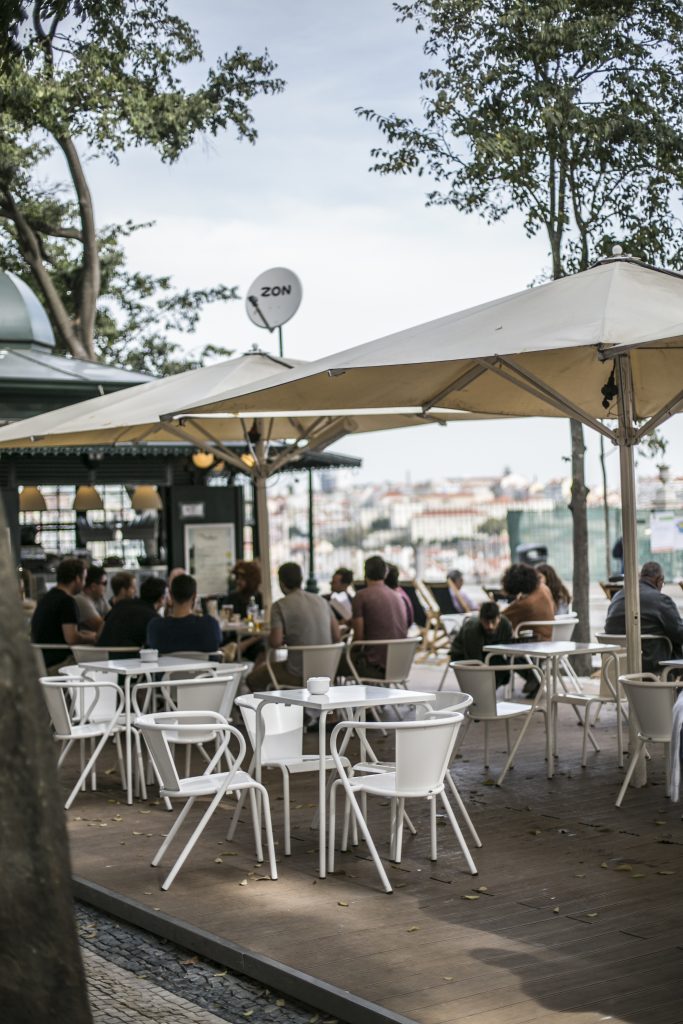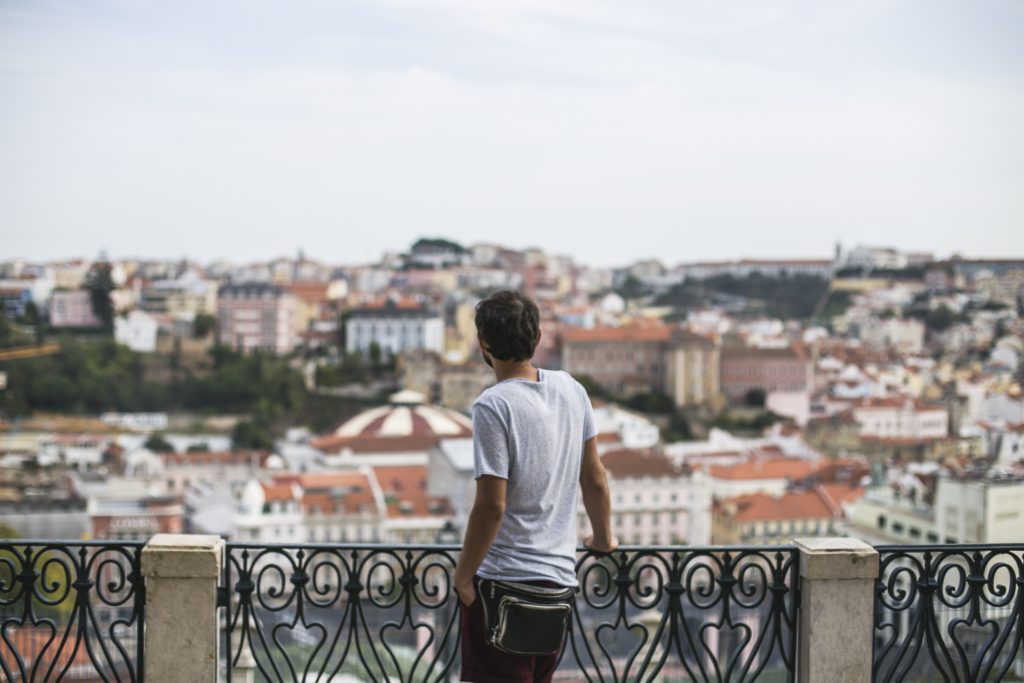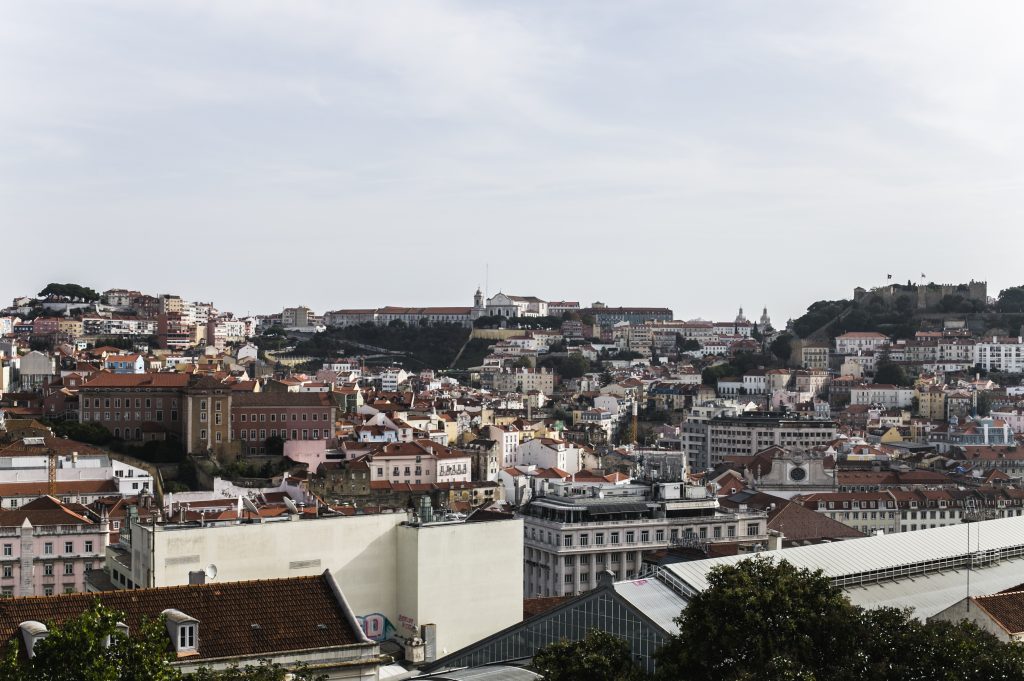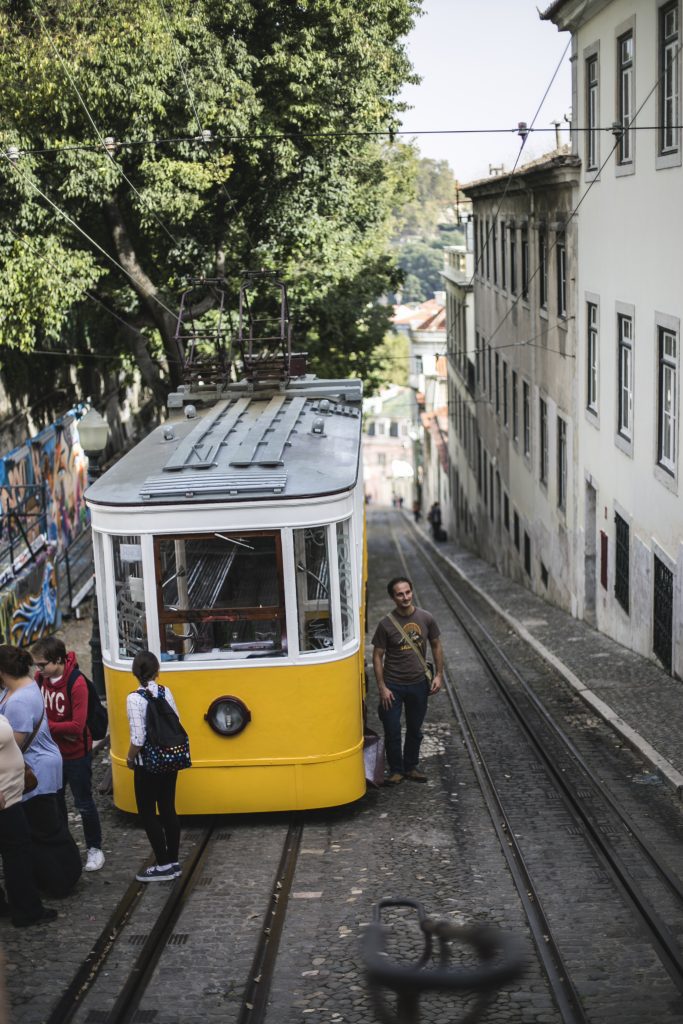 Bairro Alto
After the last sip of your coffee on the panorama terrace, you should think of turning left, because there is Bairro Alto, an astonishing district round the corner. Fantastic during the day, but even better in the evening, when it is bustling with life. I rarely advice you to get lost somewhere. But here, you won't regret it. Keep turning, wandering round and looking for your places in Bairro Alto. There, we have discovered a lot of niche shops, delicious food, kids playing street football, gorgeous bakeries and a lot of laundry hanging on the facades!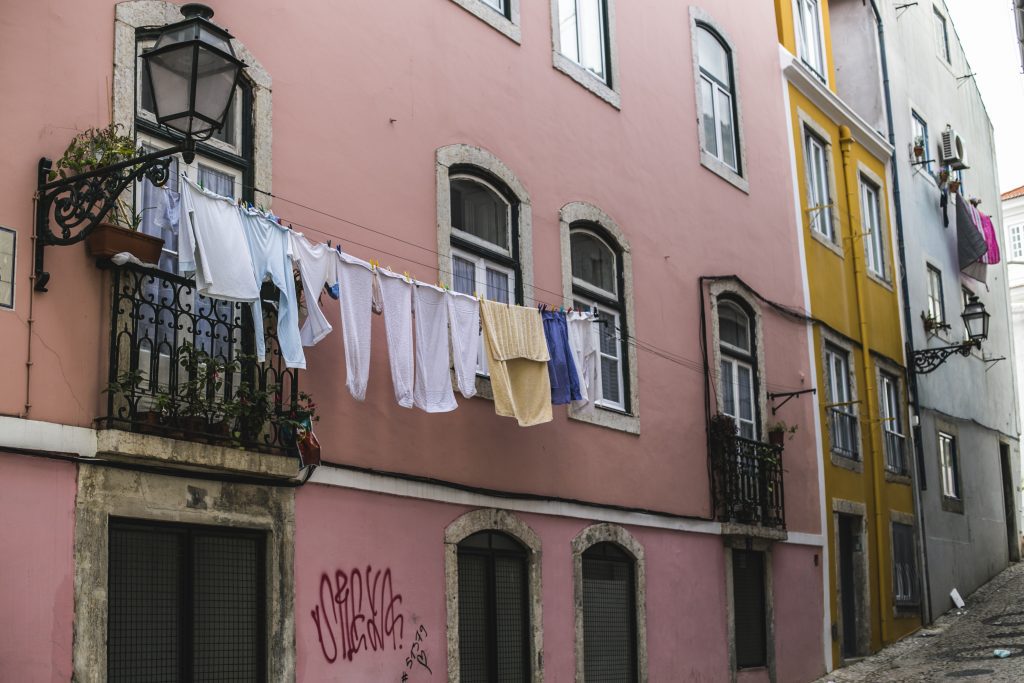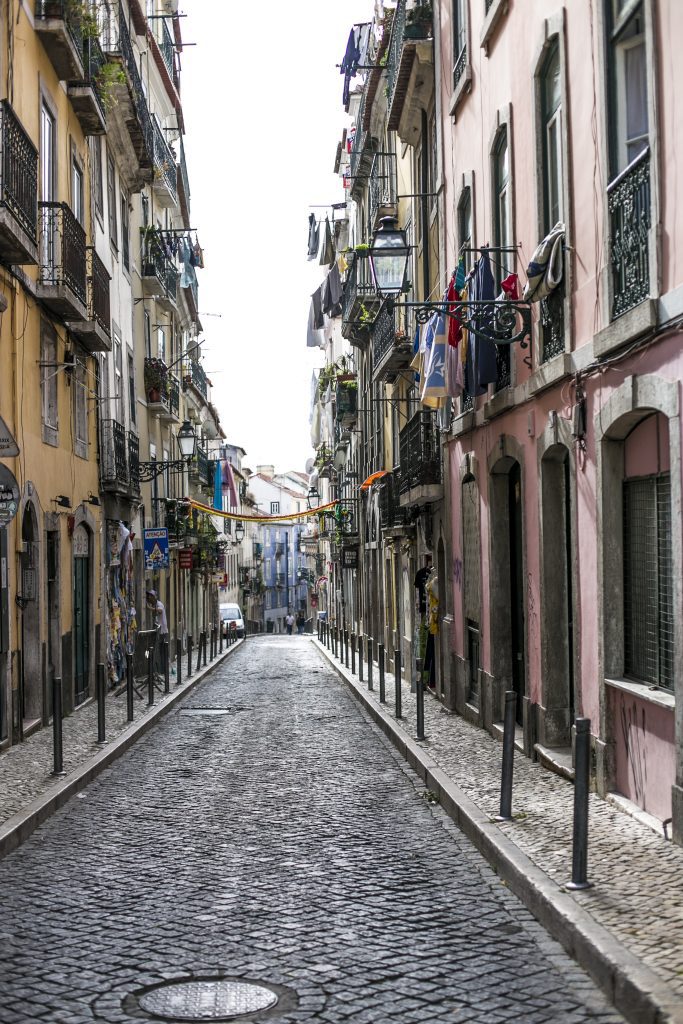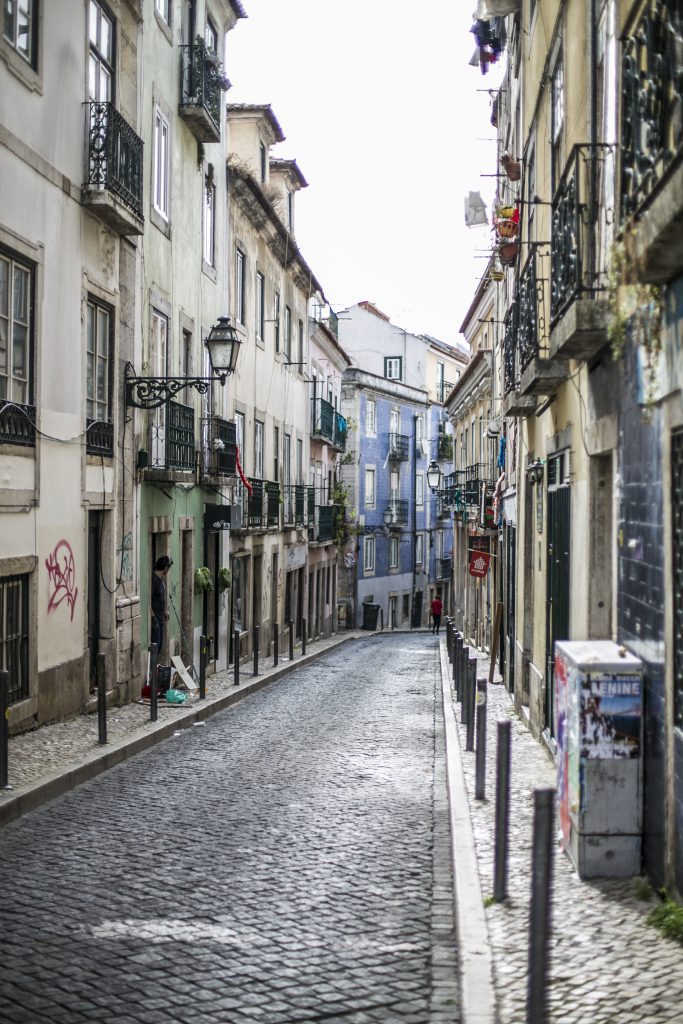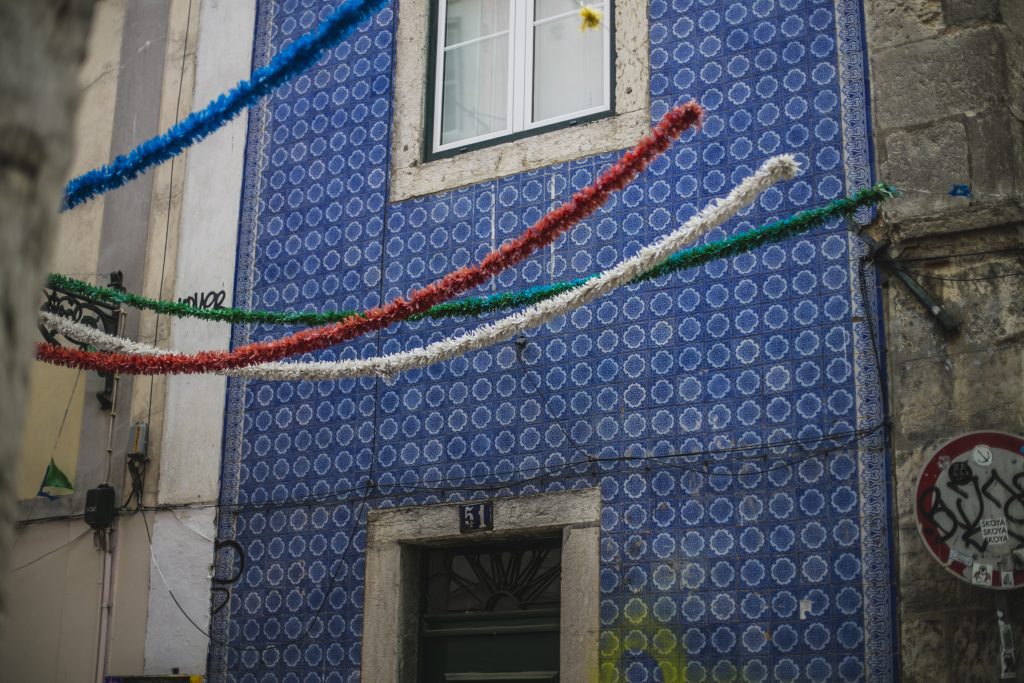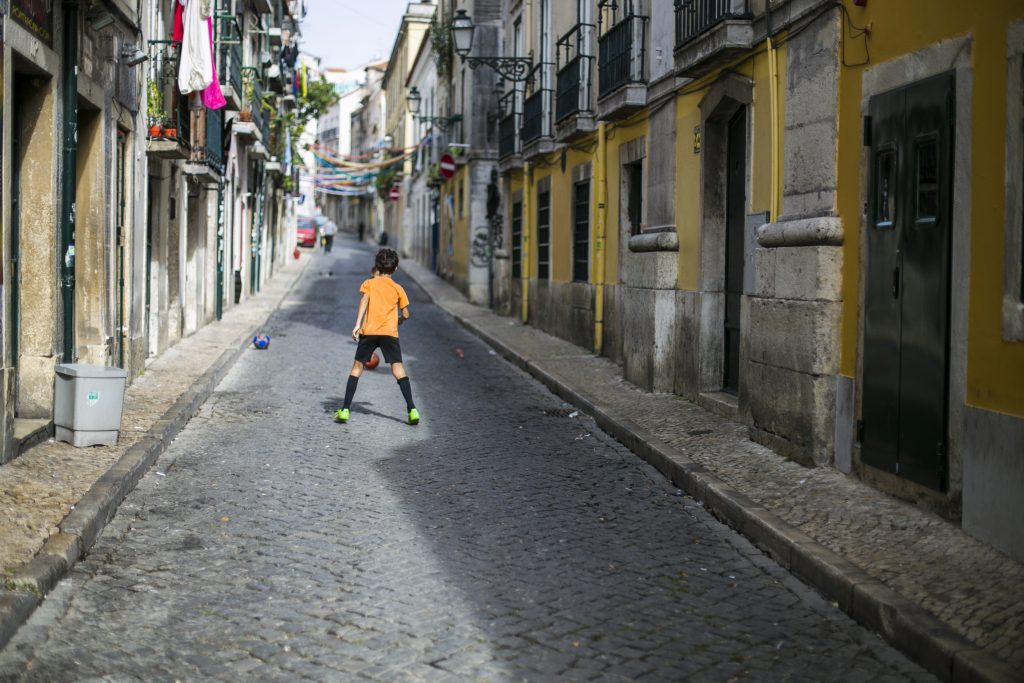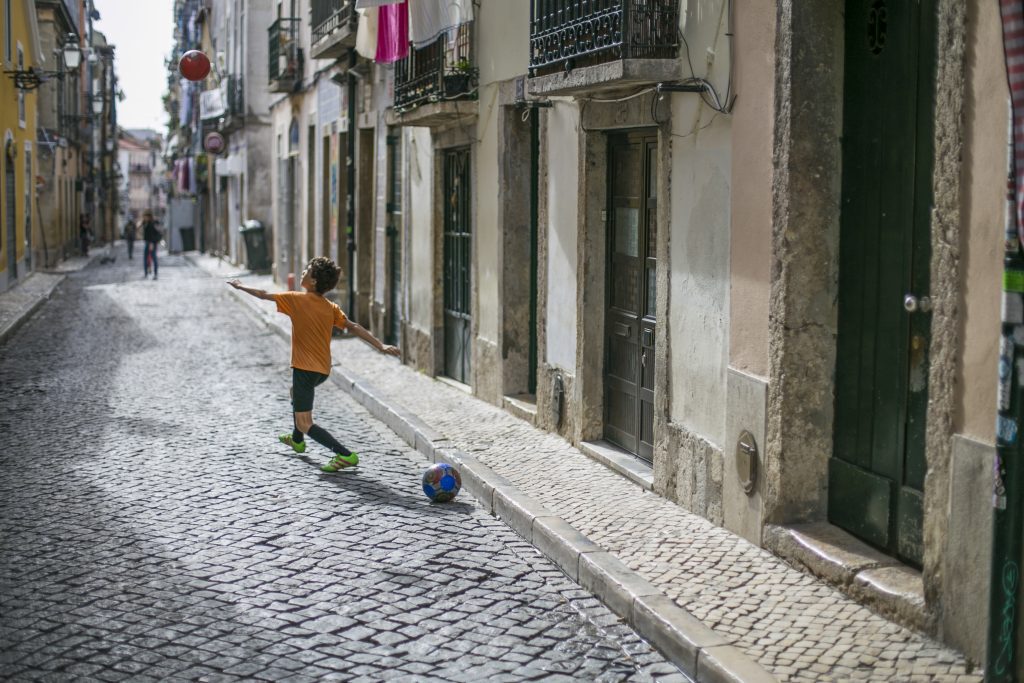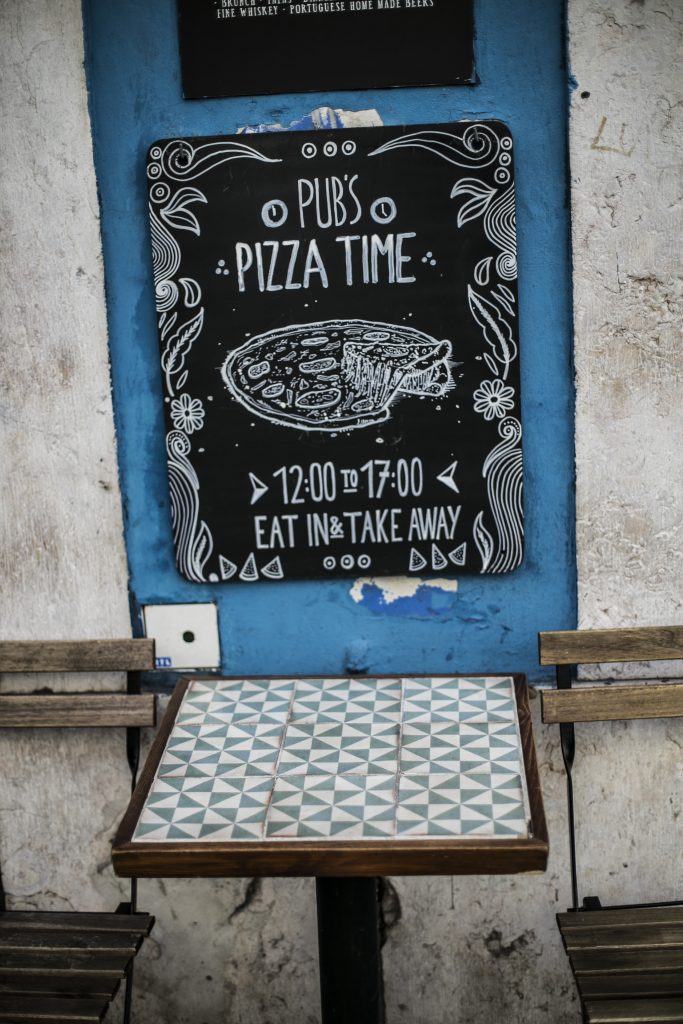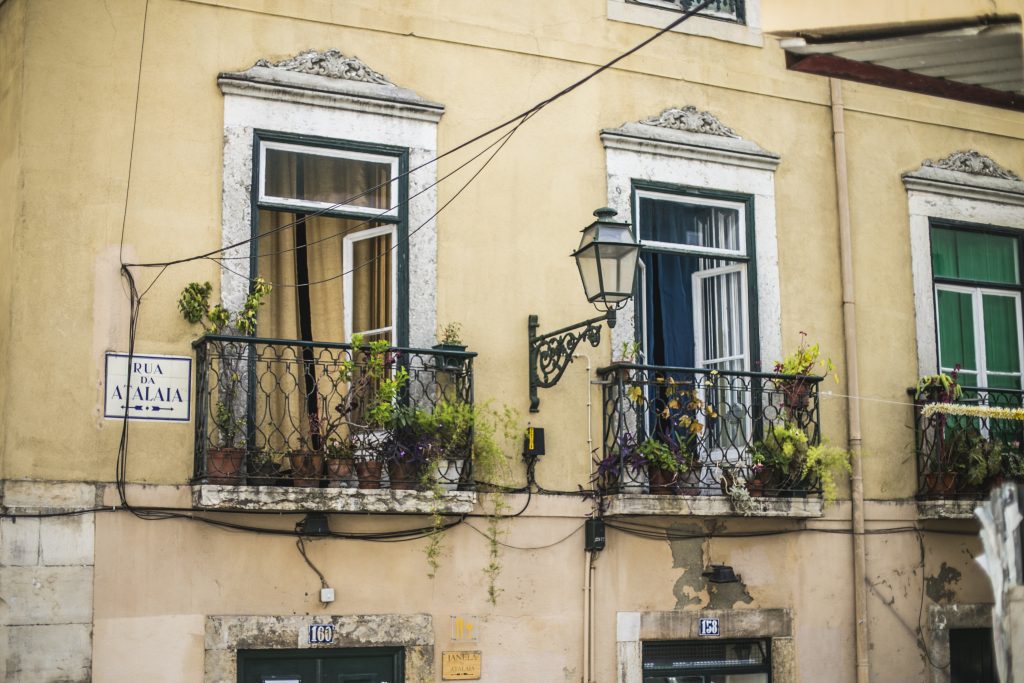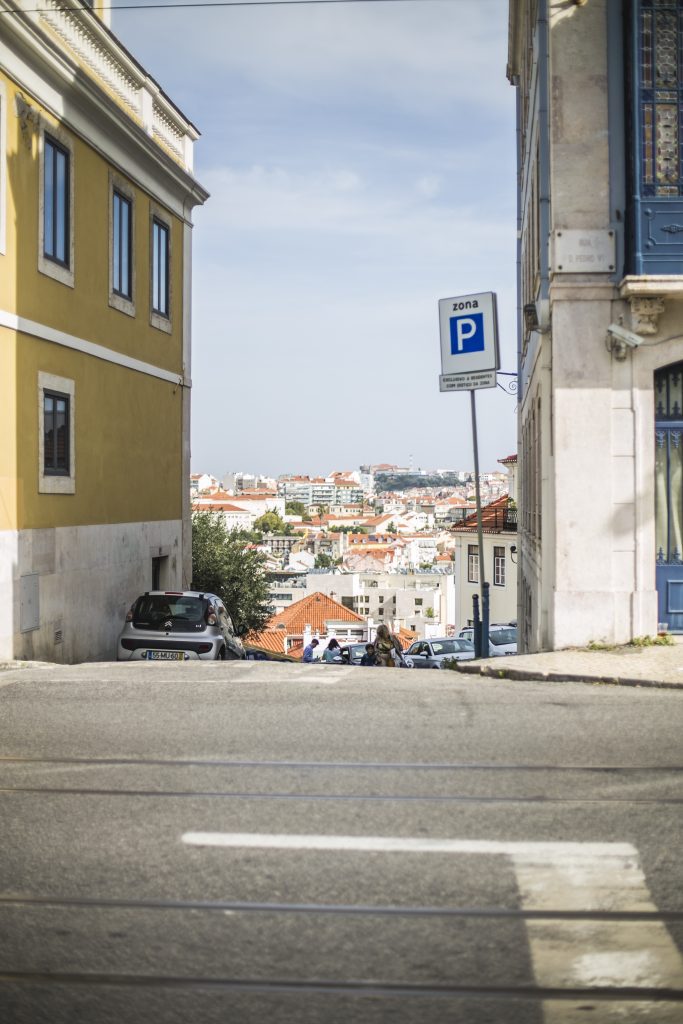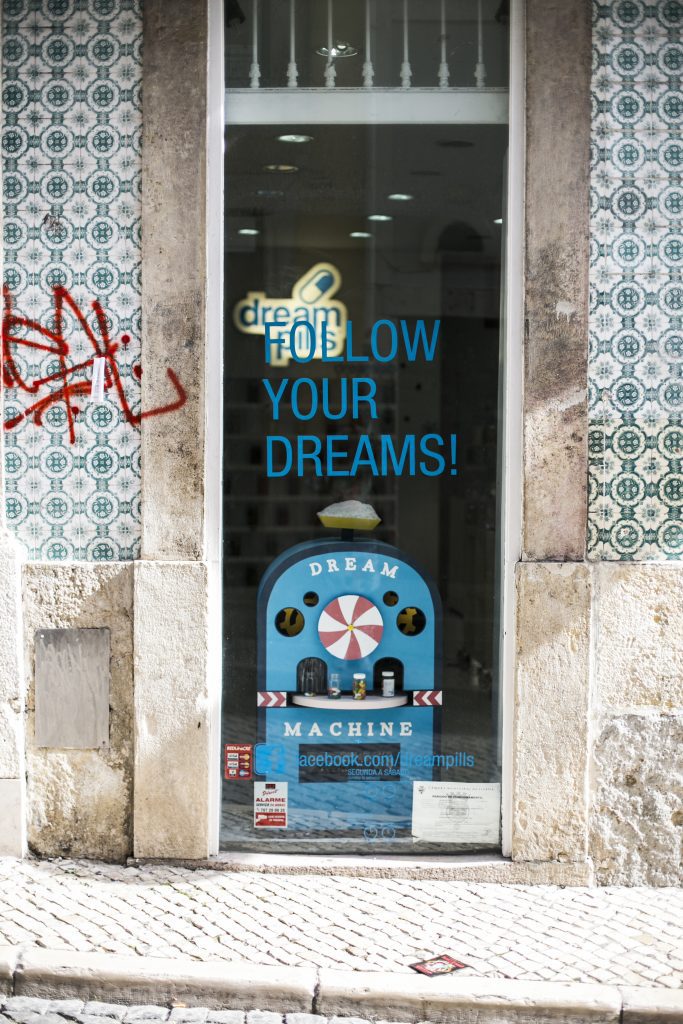 A Cevicheria (Rua D. Pedro V, 129)
One can lose heart for this octopus. This is a modern place with delicious food and a small number of tables. But it's worth visiting, not only to take a picture of the chandelier.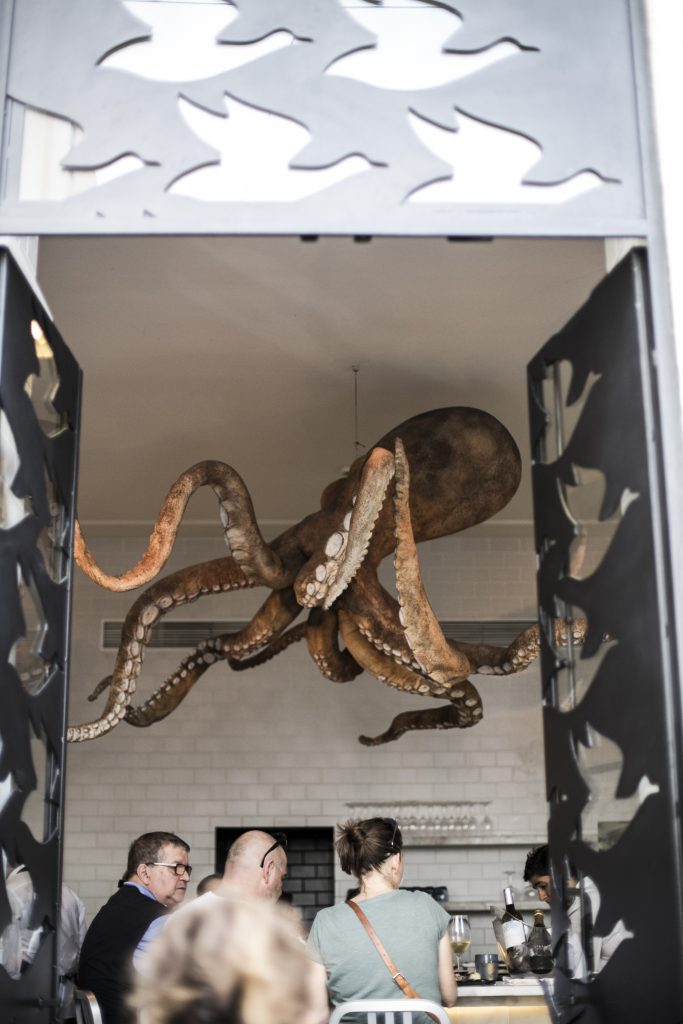 EMBAIXADA  (Praça do Príncipe Real, 26 )
An unconventional boutique gallery with niche shops. The shops are in the flats of an old tenement house and look beyond amazing. You go upstairs and while opening another door, you discover another concept store. The assortment includes: niche fashion labels, baby products, furnishing articles, shoes and cosmetics. It's worth dropping in. This place touched my heart greatly.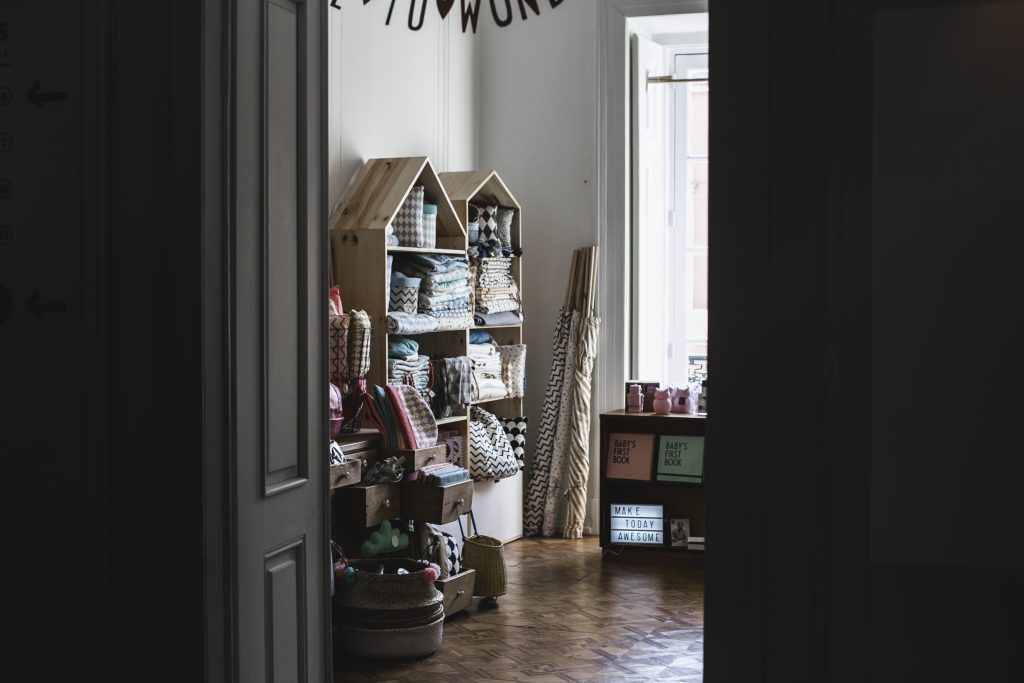 Unfortunately, it is currently in repair, but four years ago, it enchanted us. It is worth visiting, especially because it is close to the places recommended above.
Promenade along the River and Quiosque Ribeira das Naus
If you have just landed in Lisbon and you still don't have any plans, it is worth beginning in this place. By the riverside meeting the ocean, with the view on the Bridge of April 25th, with the smell of the sea and freshness, generally in the sun's rays. Here, you will have the first feeling of a bliss. The sunbeds are facing the ocean, at which you can look for hours, sipping white sangria. I love this place and associate it with warm and beautiful weather.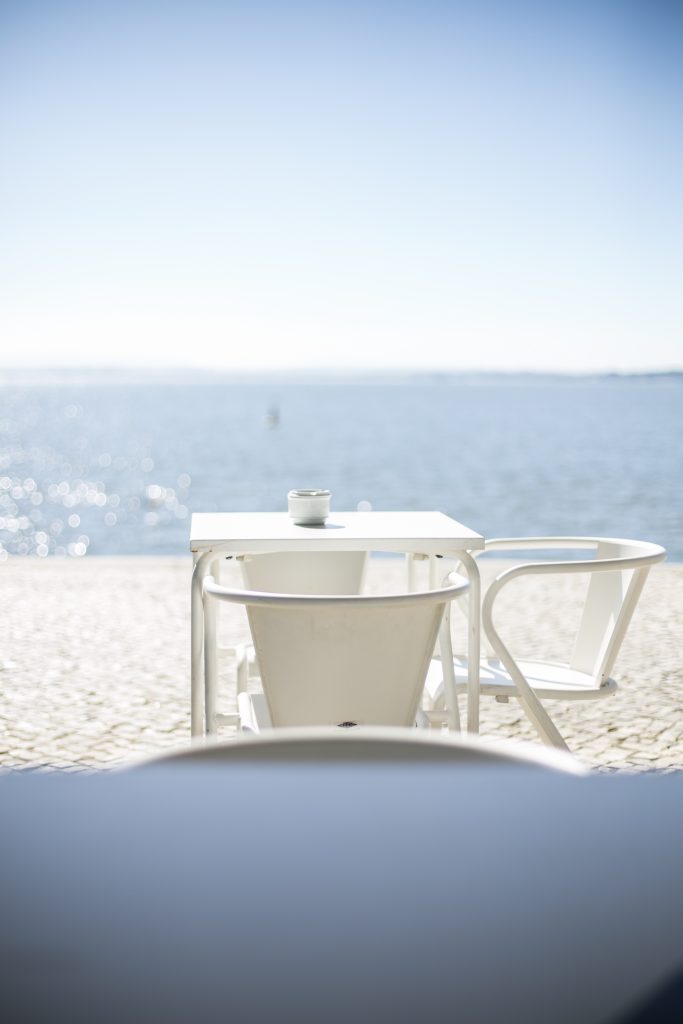 Time Out (Av. 24 de Julho 49)
A market hall, which apart from fruit and vegetables offers an open space area with shared tables and chairs. It is surrounded by many counters serving the dishes of the best Lisbon chefs. You just order what you want and sit down at the table with your friends. I've already written about Time Out HERE. I recommend going there around 12:00, so that you will find a table easily and taste what you want without queuing. Don't underestimate eclairs and pizza sold by the slice. Consider eating the great salmon burger in chocolate bread. Go there and have fun!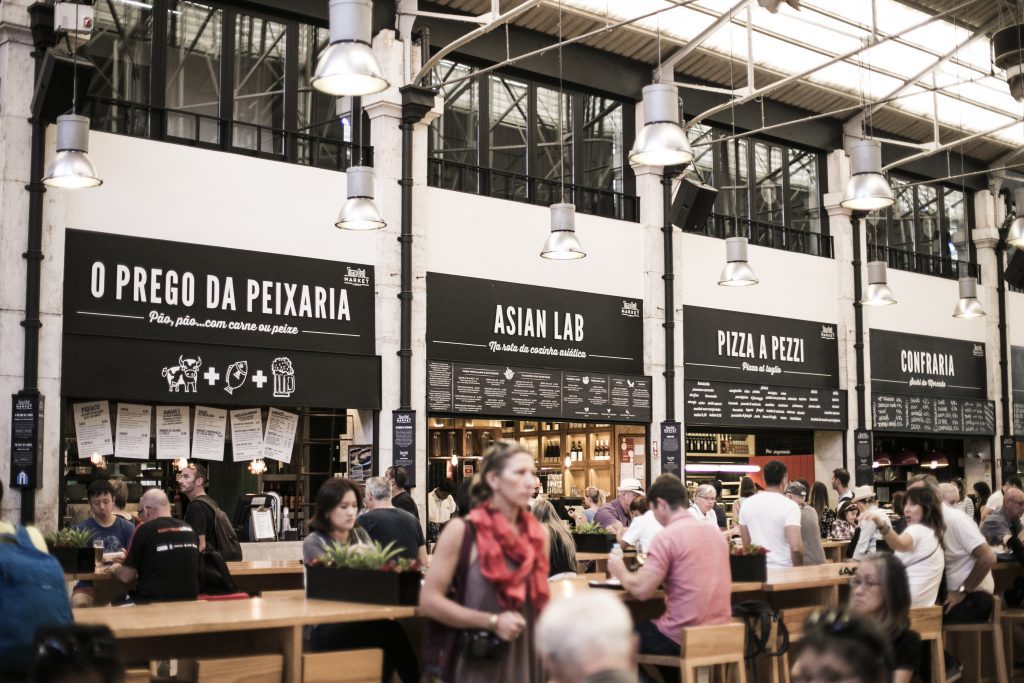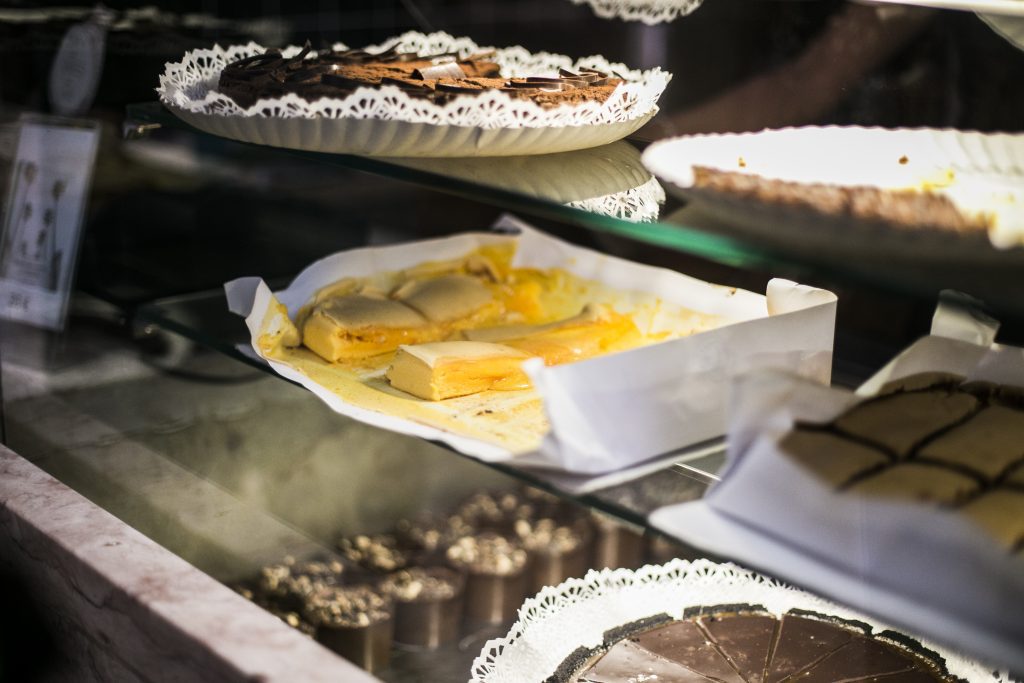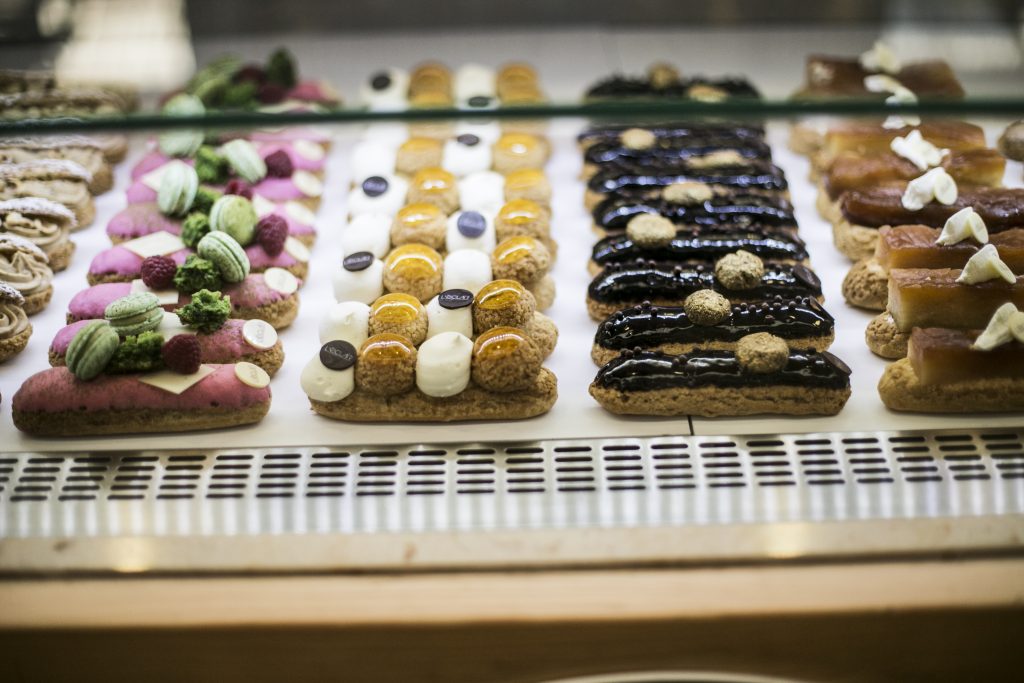 LX Factory (R. Rodrigues de Faria 103)
In old factories, there is a place bustling with Lisbon life, flashing with fun and offering divine food. It is worth driving to this place situated outside the center of the Portuguese capital city. It is worth visiting. Oh, yes! Because of its terrace bars, menu, interior, huge wall with books, variety, fashion and experience. I've written more about this place HERE. In this text, you will find more details about the places that I recommend.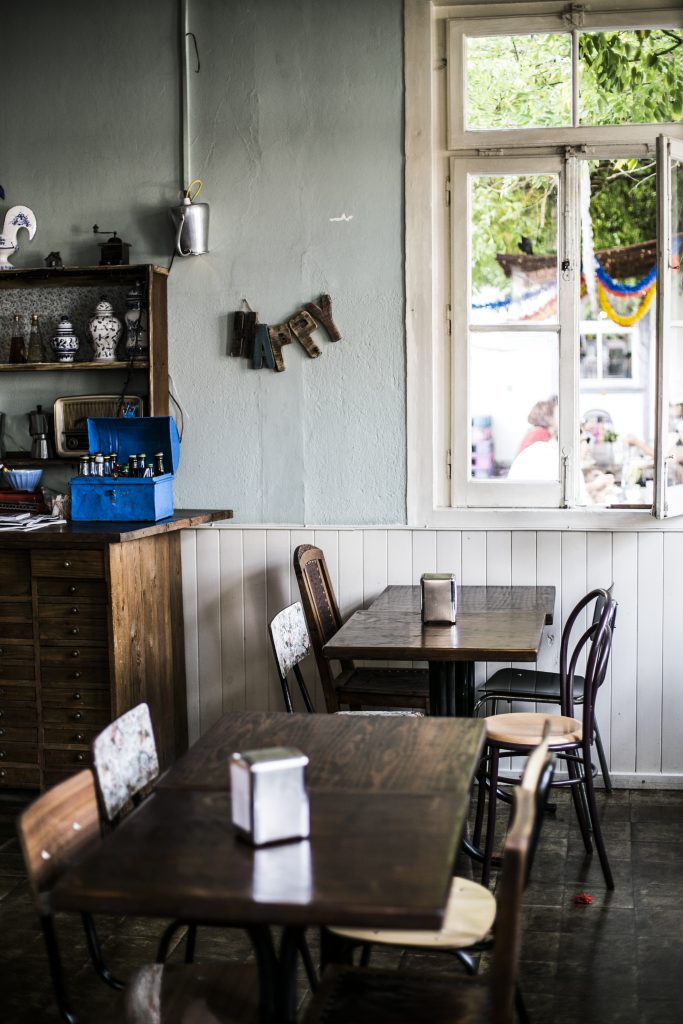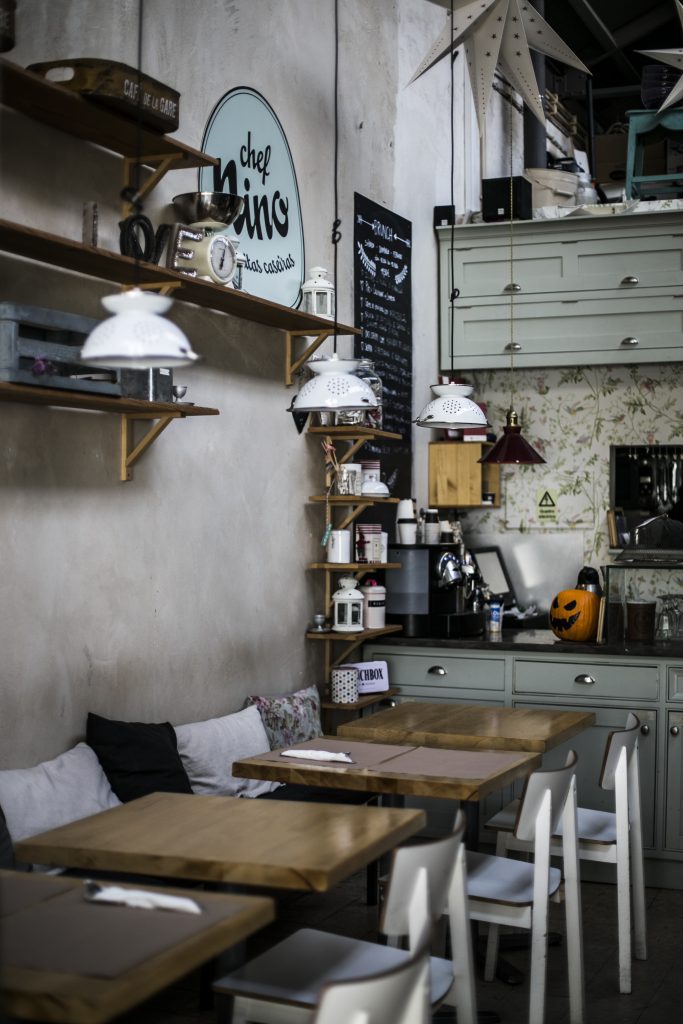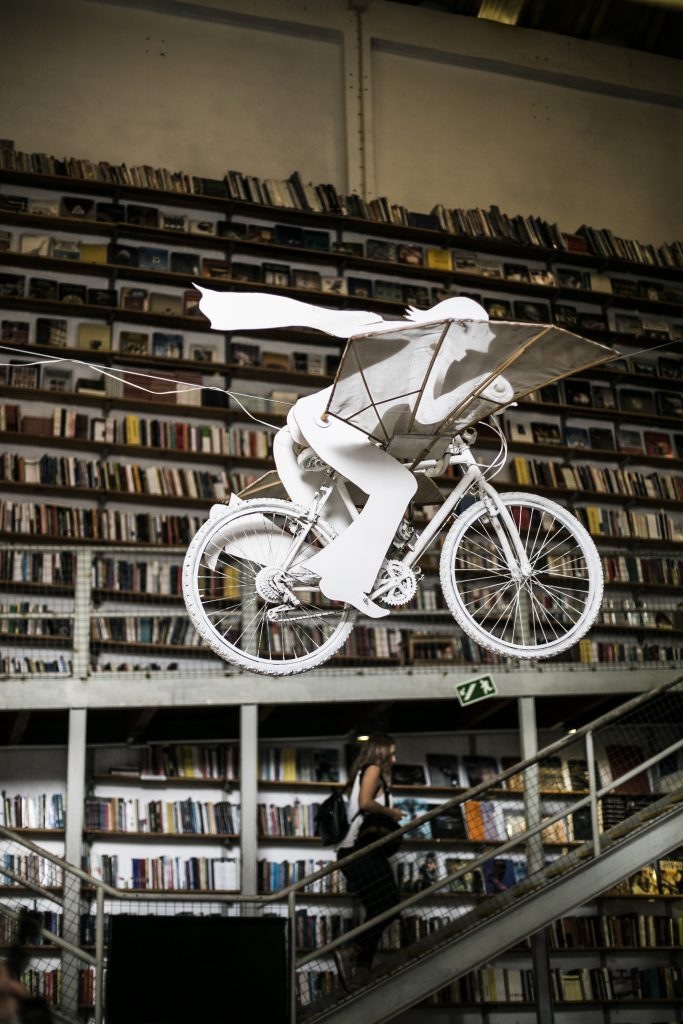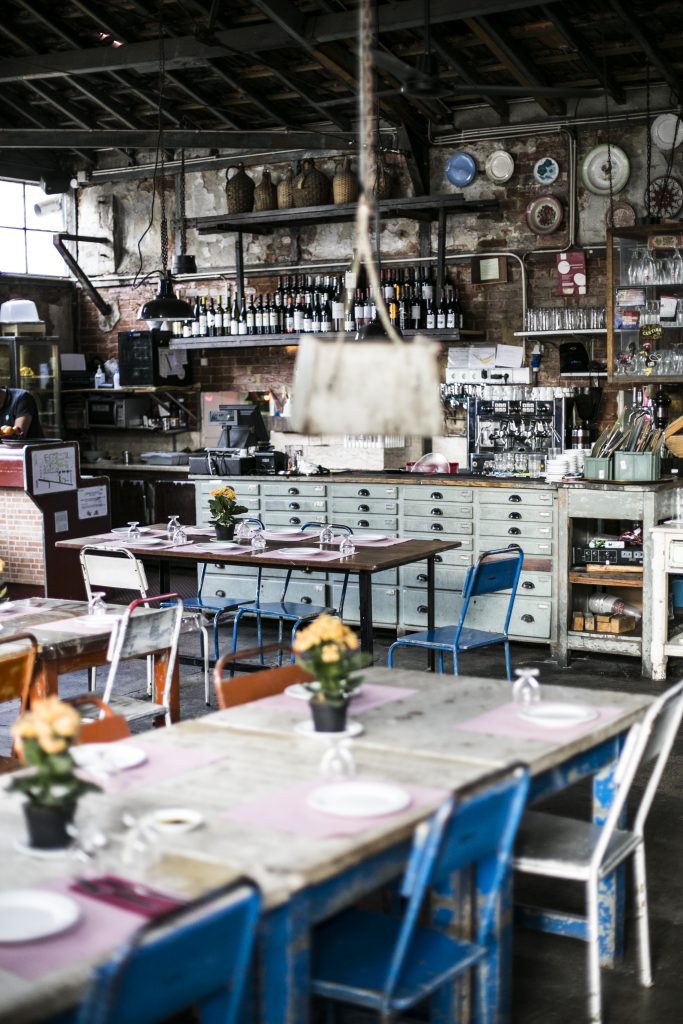 Belem
I got fond of Belem, because it is a completely different district than the center. It is on the sidelines, close to the ocean, with a beautiful promenade. It is worth strolling from the Tower to the Monument to the Discoveries, but not only there. Go even further, until you can see the futuristic, curved bridge. It's great! On your way, you will pass many great cafeterias and food trucks, it is worth sitting down at the table and ordering a toast and smoothie. There are few beautiful walking areas in Lisbon, so it is worth strolling here. Belem is also a museum district, so it's worth choosing one for yourself. Everyone recommends visiting the patisserie Pastis de Belem, where the original, delicious Portuguese pasties are baked. But I don't. Not because the pasties are distasteful. On the contrary, they are tasteful! They are tasteful just like everywhere. It is worth finding a good patisserie, where you are not standing in queue for hours like in Pastis de Belem and can eat your pasty with coffee in a pleasant atmosphere. If I were to recommend you any patisserie worth visiting and queuing (and in my patisserie, there aren't any queues at all) that would be patisserie Garret in Estroil. You will find out more about it in Cascais travel guide soon.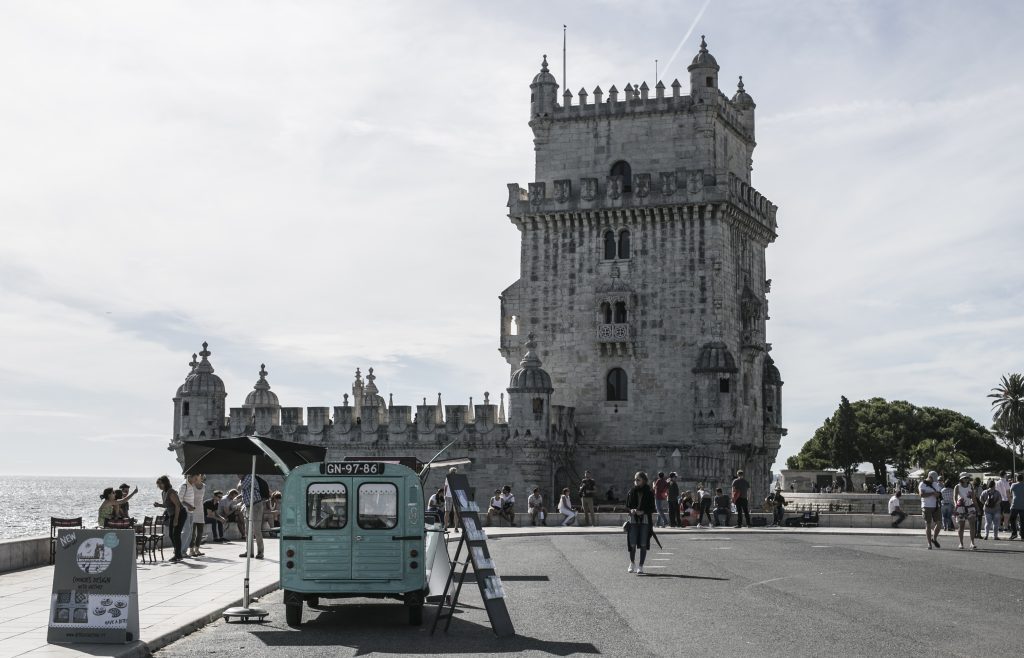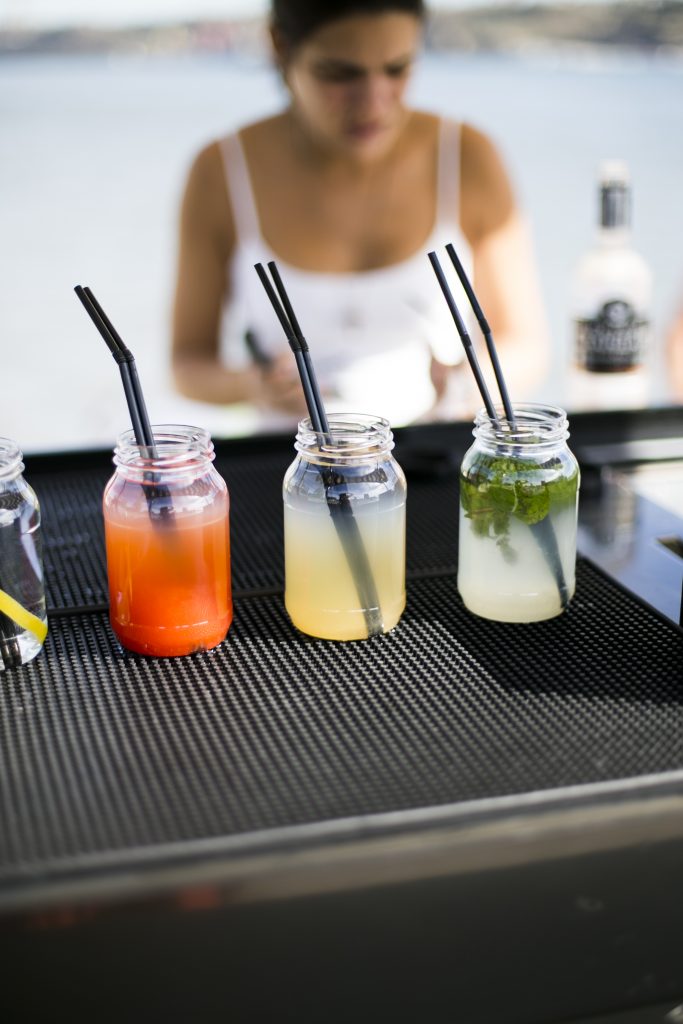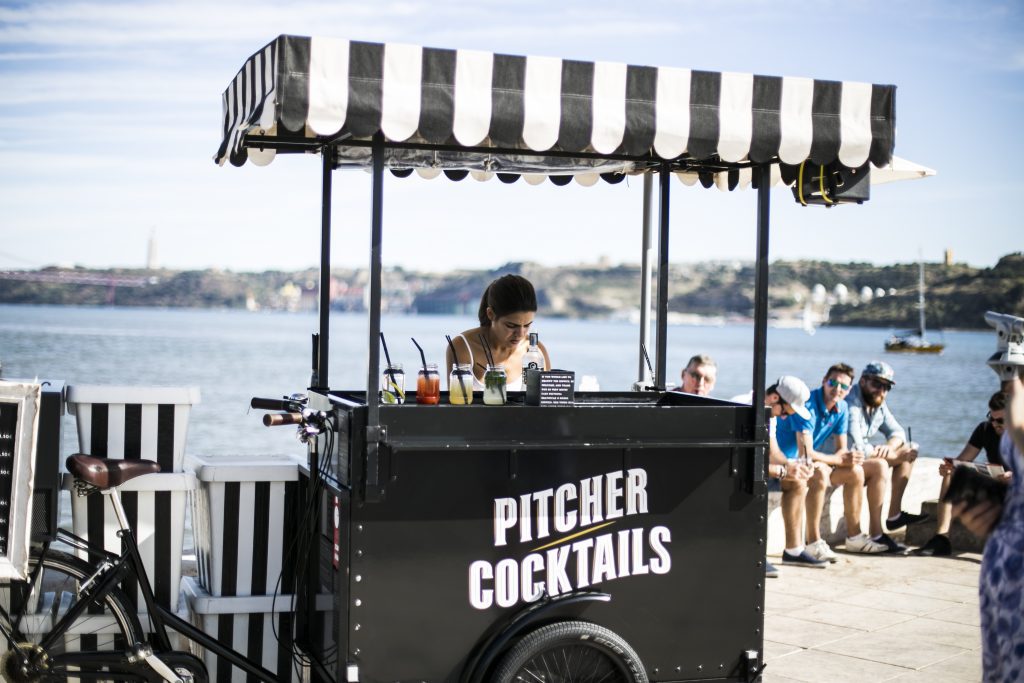 Carcavelos
One of the beaches, which are the closest to Lisbon. It is worth going there by train, if you dream about learning how to surf. More about this place is written HERE.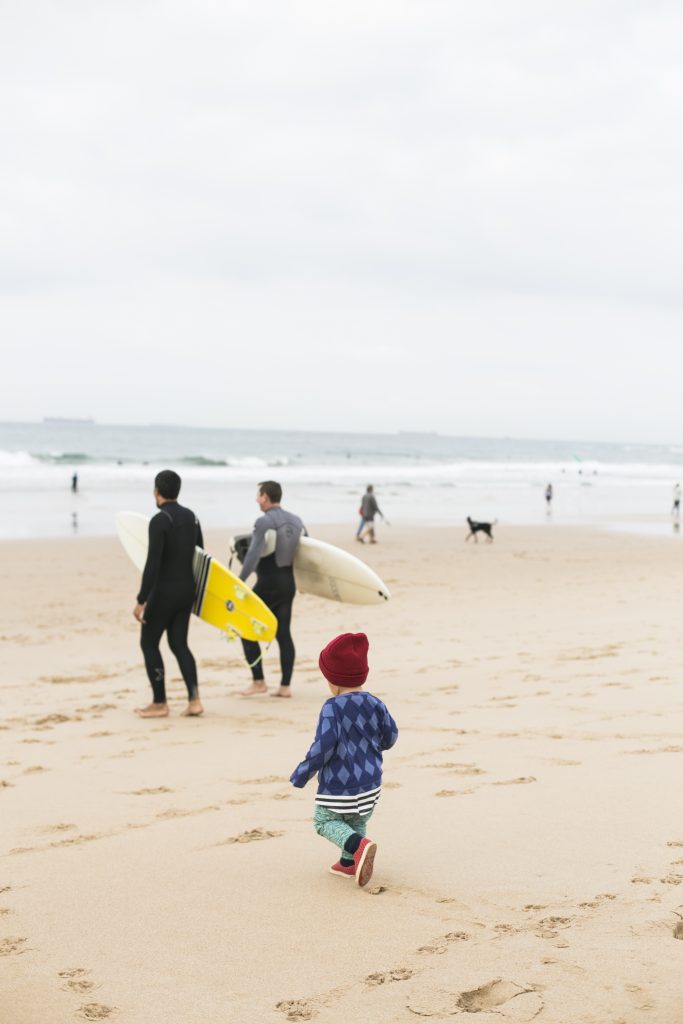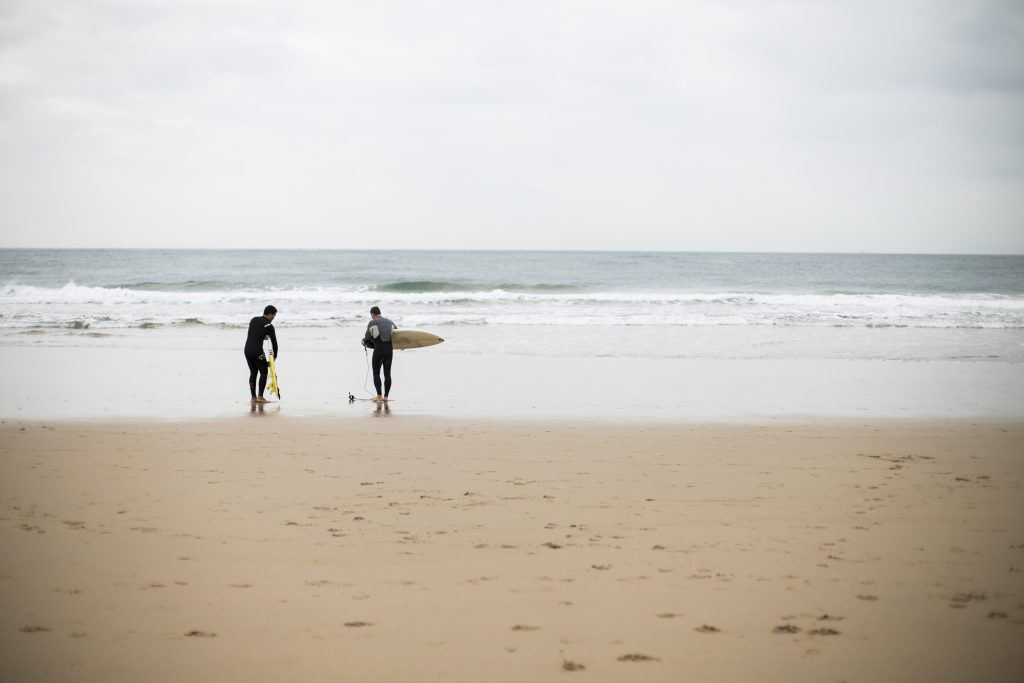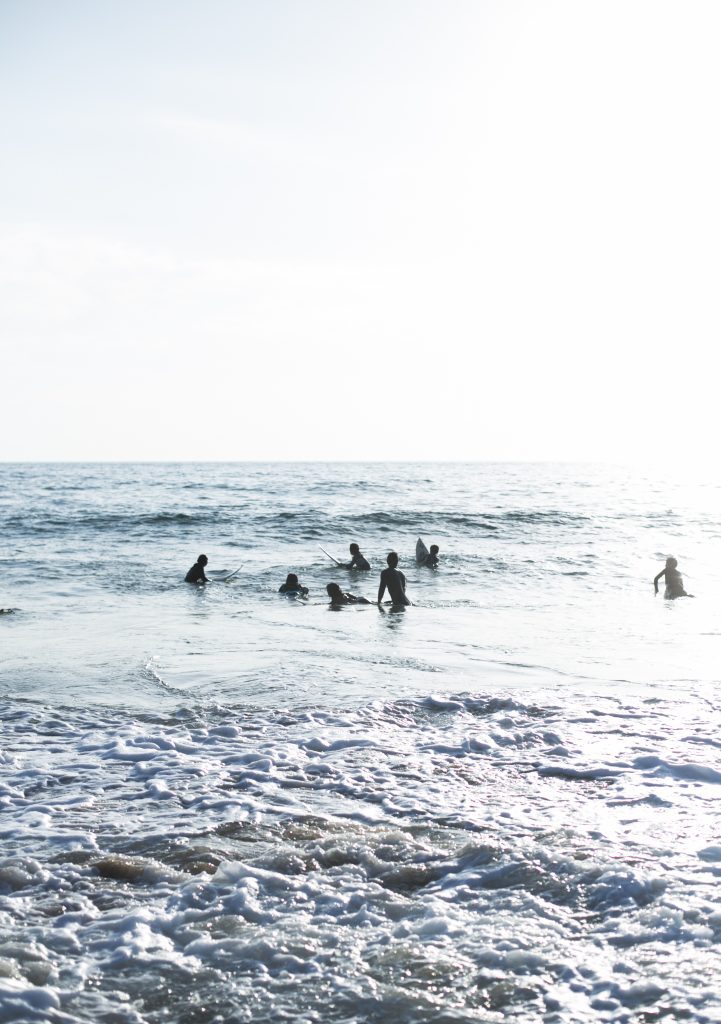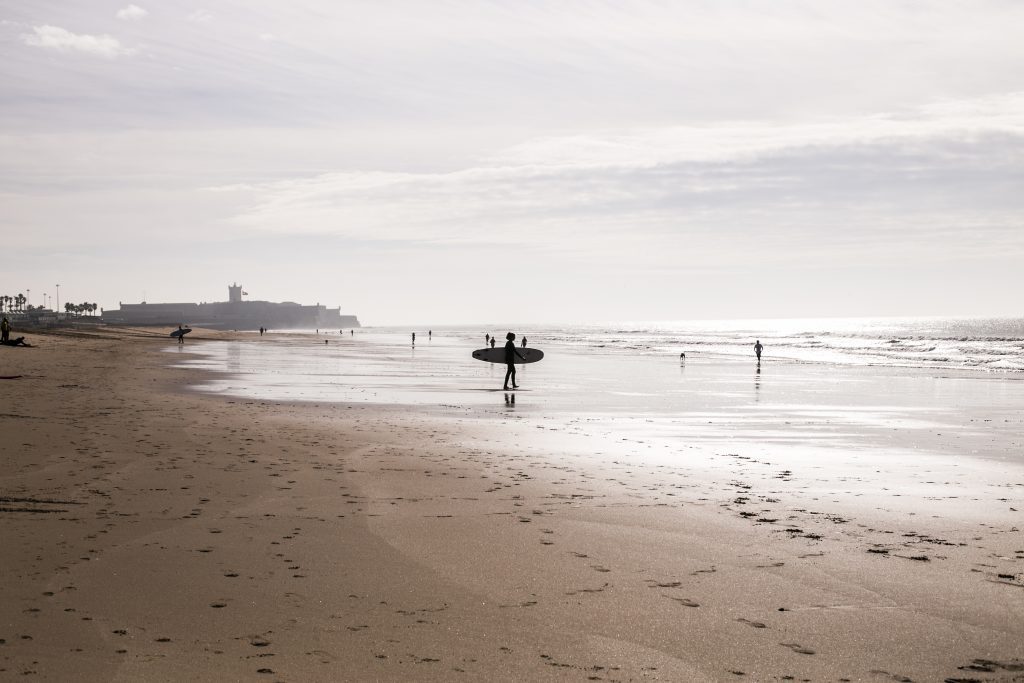 ADDITIONALLY:
It is worth going to the concert of FADO, preferably in Alfama.
Visit Largo do Carmo and generally look for charming squares hidden between buildings and varied by coffee shops.
Go to DOCAS – these are old docks by the Bridge of April 25th with restaurants and cafeterias
Visit " The Thieves' Market"
Use Elevator de Santa Justa
Go to Cascais