MANON LES SUITES – this is the one hotel that I've always wanted to stay in. I've got loads of travelling scrapbooks and notepads full of names of places I'd love to see; and I have to say that MONON LES SUITES has always had a special place there. Why is that? It might be because of my obsession with swimming pools, the exotic and the city in general. MANON LES SUITES is a perfect combination of all of those.
MANON LES SUITES is an amazing hotel in the centre of Copenhagen which is full of green tropical plants and has a wonderful swimming pool just out of a jungle fairy-tale. Gosh… it's been an amazing stay.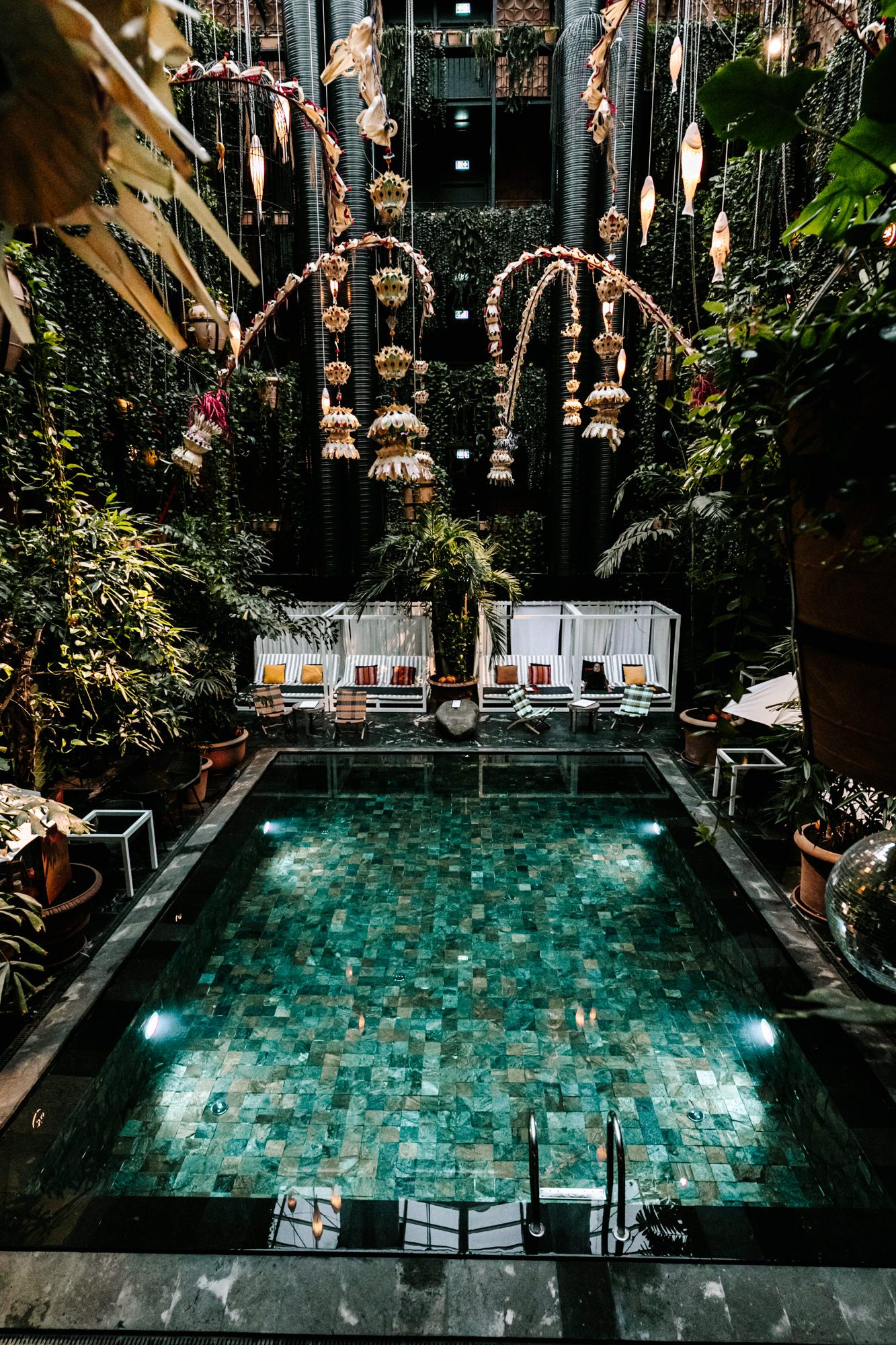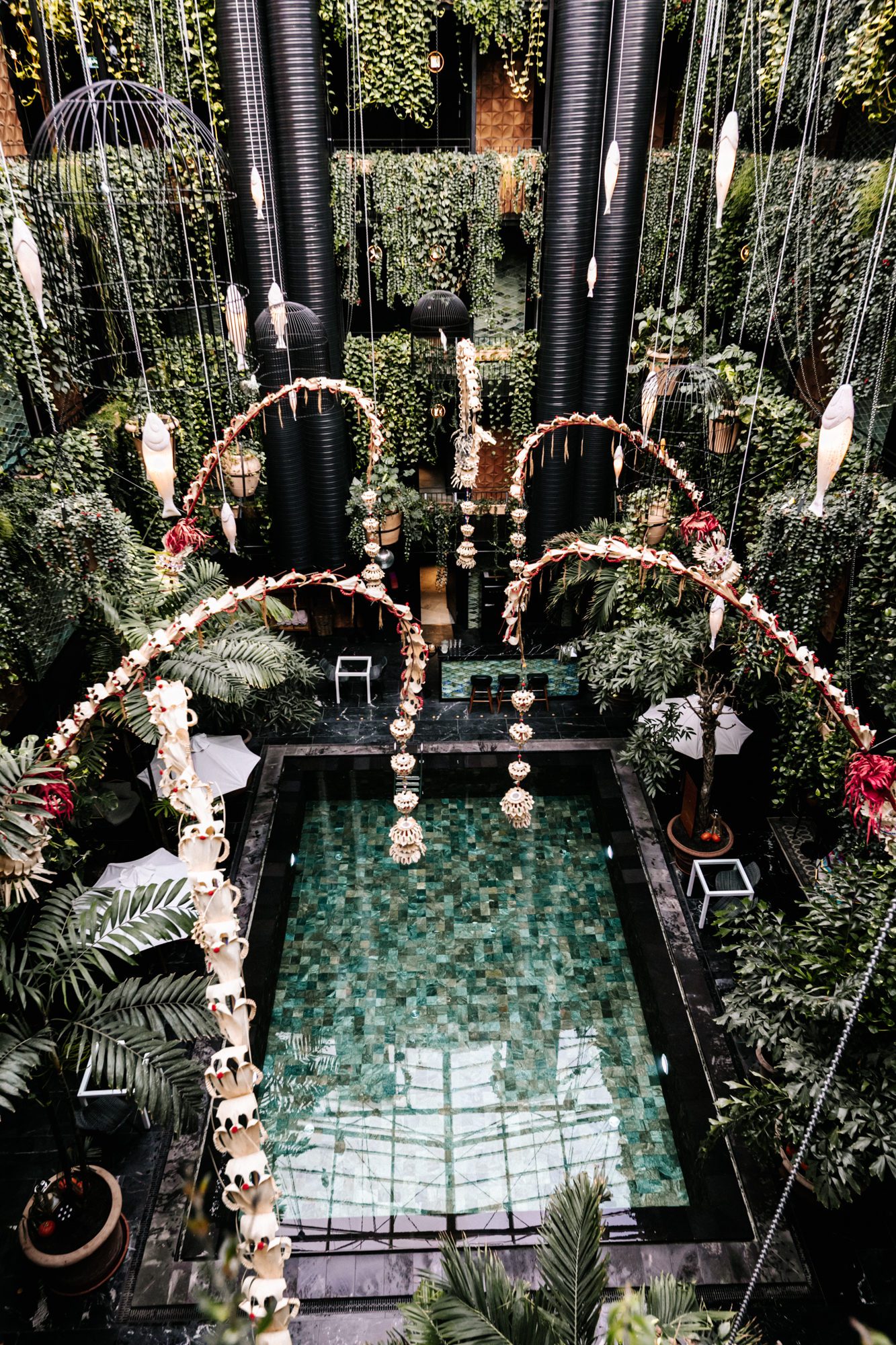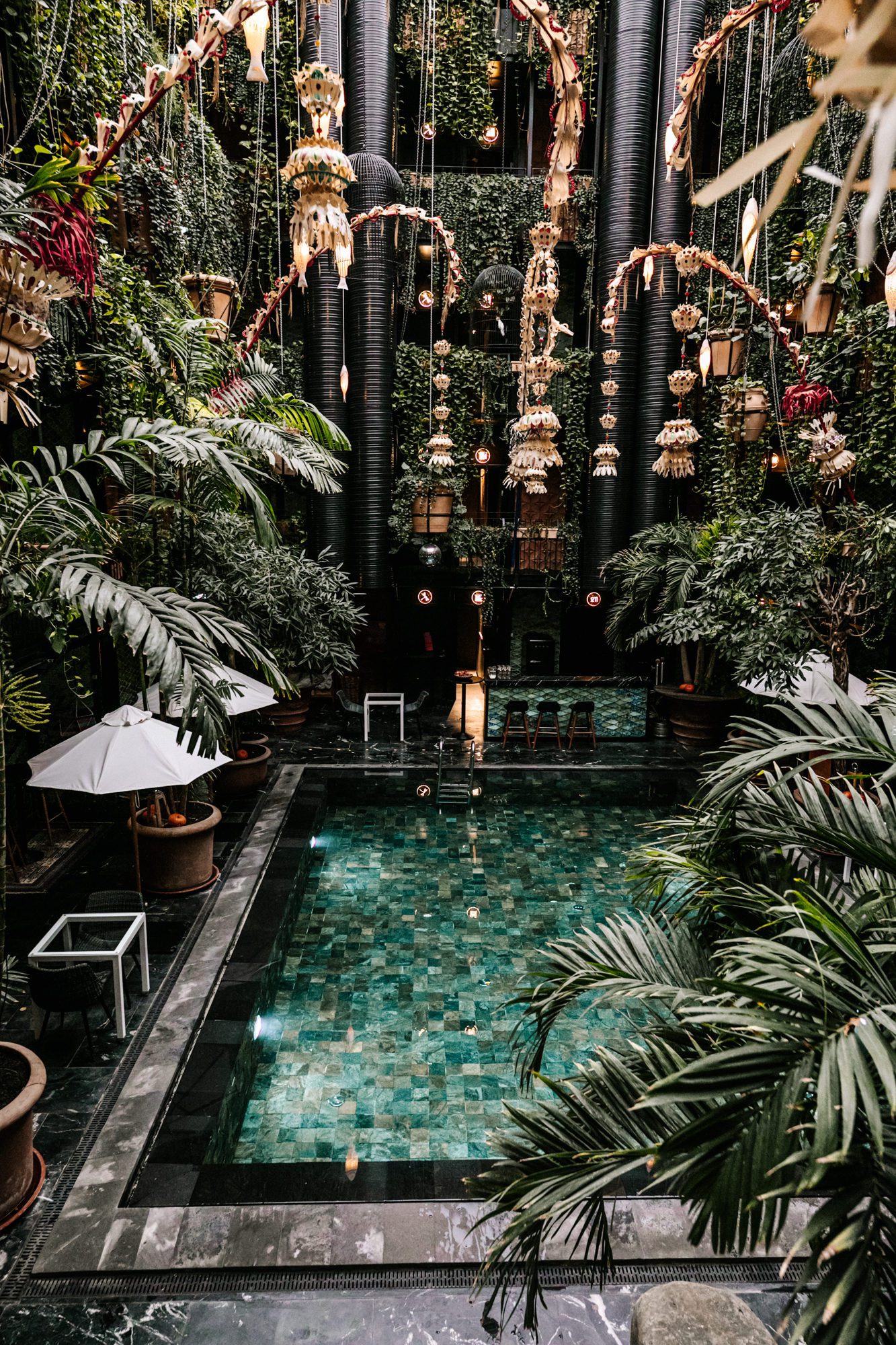 I've chosen the petite suite and I got the 604 room on the sixth floor with a small living room, a separate bedroom and a lovely balcony. Actually, I'm still a bit unsure if it was the room I've paid for originally or an upgrade (as I definitely remember choosing the cheapest option available!). I booked the room on a Thursday and I was on a plane to Copenhagen the following day at 8.00 a.m. So, yes…if it's really the cheapest room in this hotel, I have to say it's really spacious and extremely beautiful.
The room provided me with everything I needed, and more. Obviously, there was a small fridge, a hairdryer, a TV, fast broadband…But apart from that: a Marshall speaker, travelling magazines, travelling photo books, a beautiful robe and slippers, luxury toiletries. The hotel is a part of the super eco chain – the Guldsmeden Hotels.
P.S I've just checked their website and I actually got the Rooftop Junior Suite which must have been an upgrade. What a lovely surprise!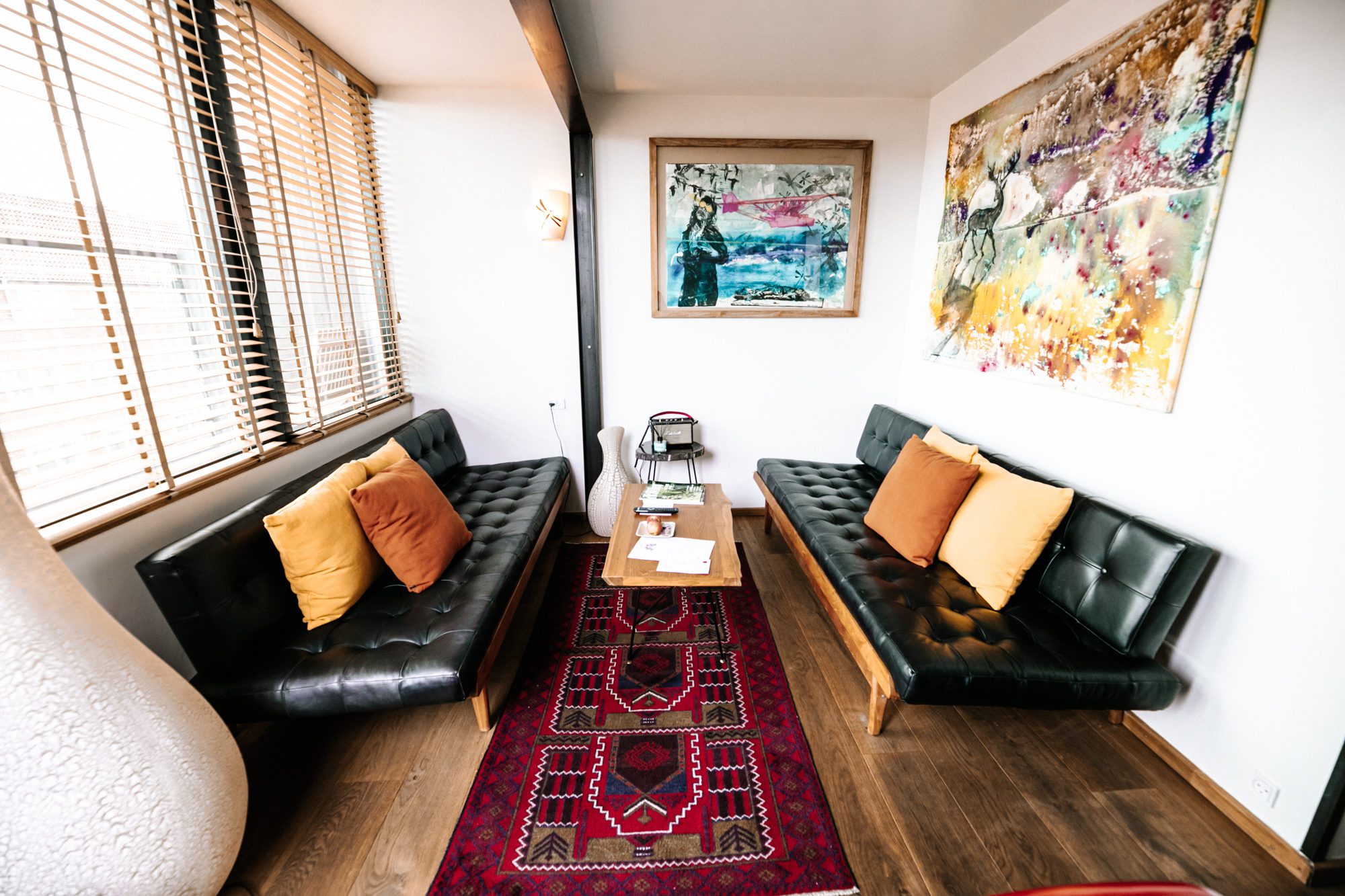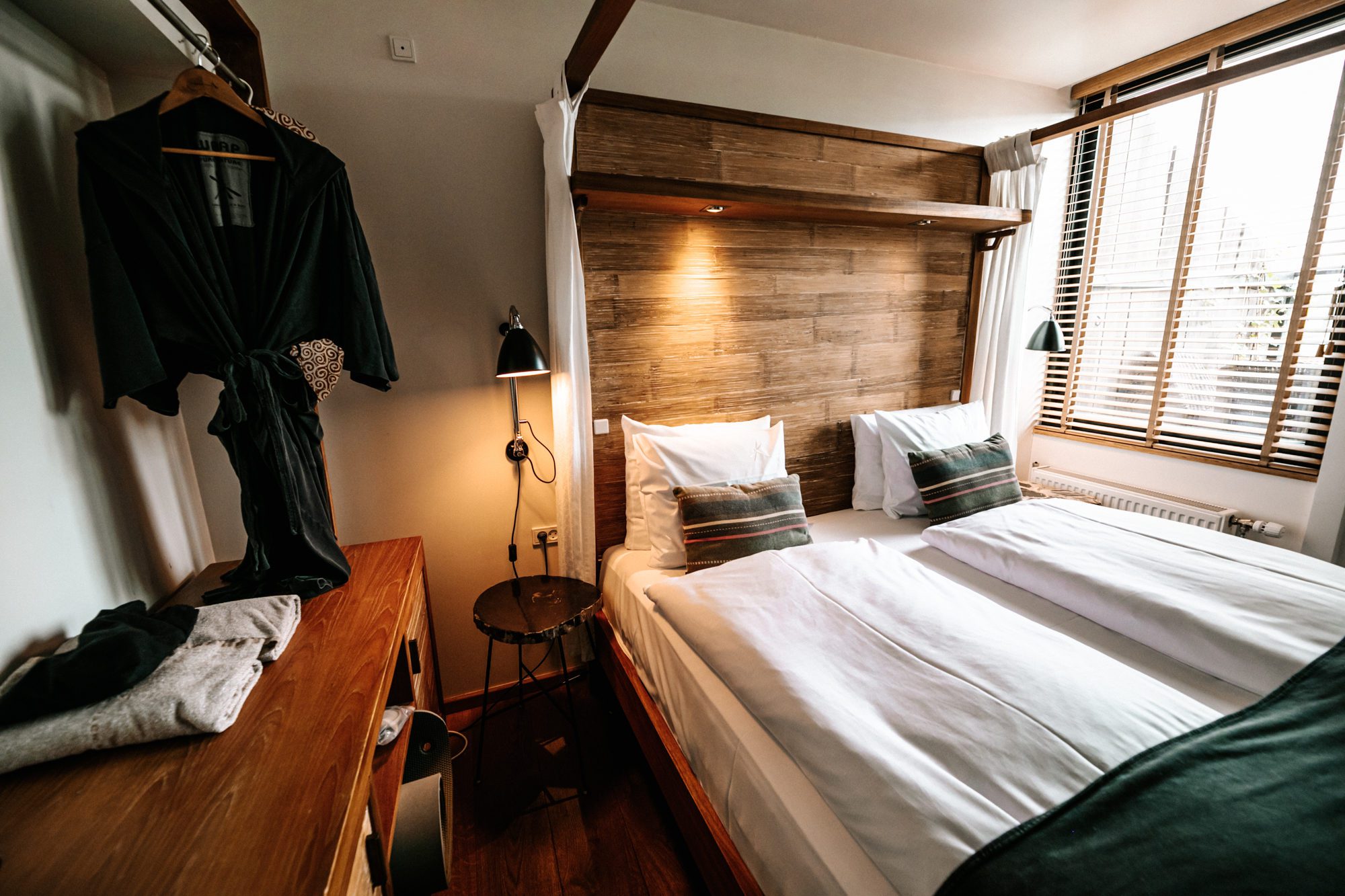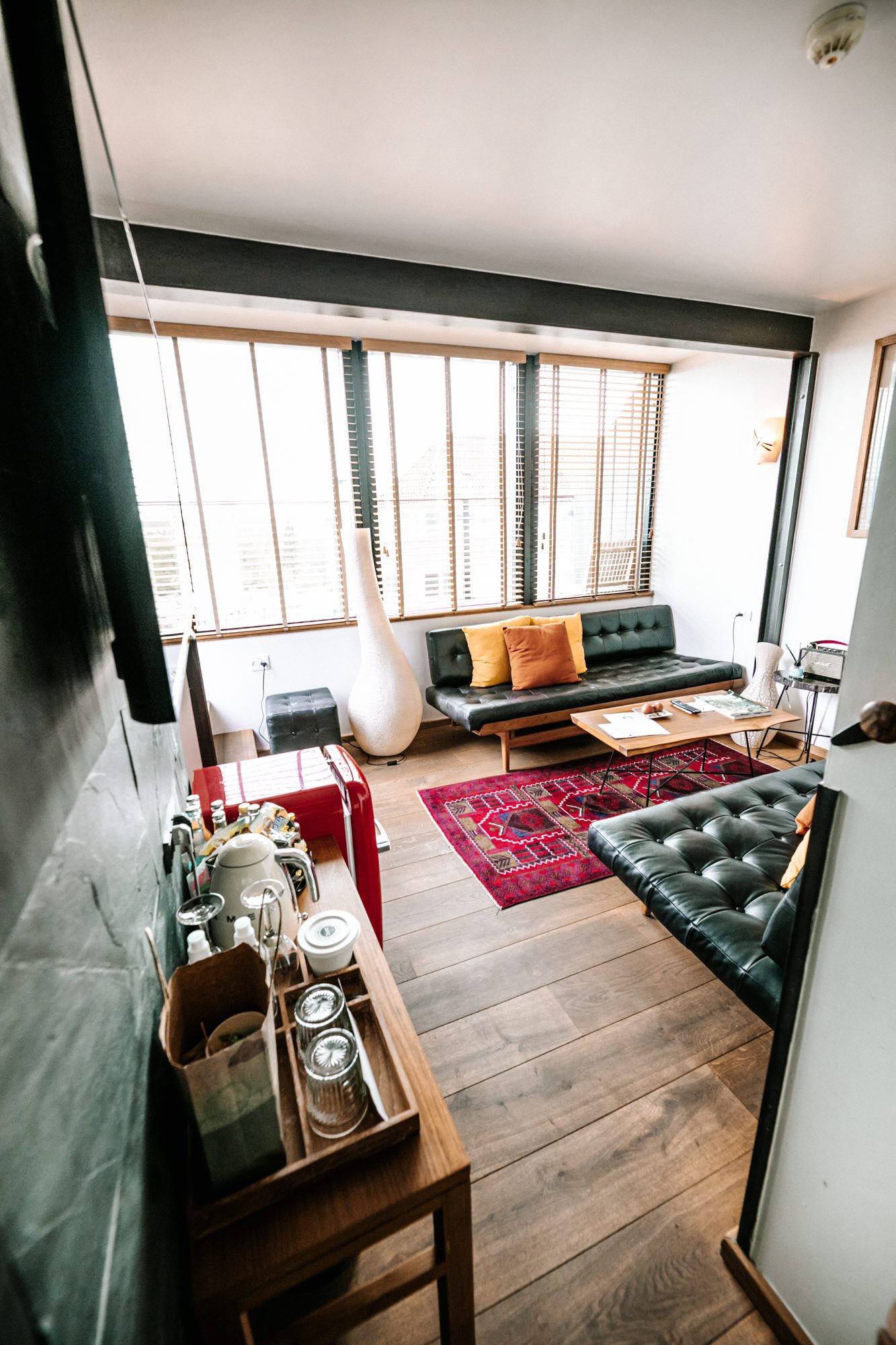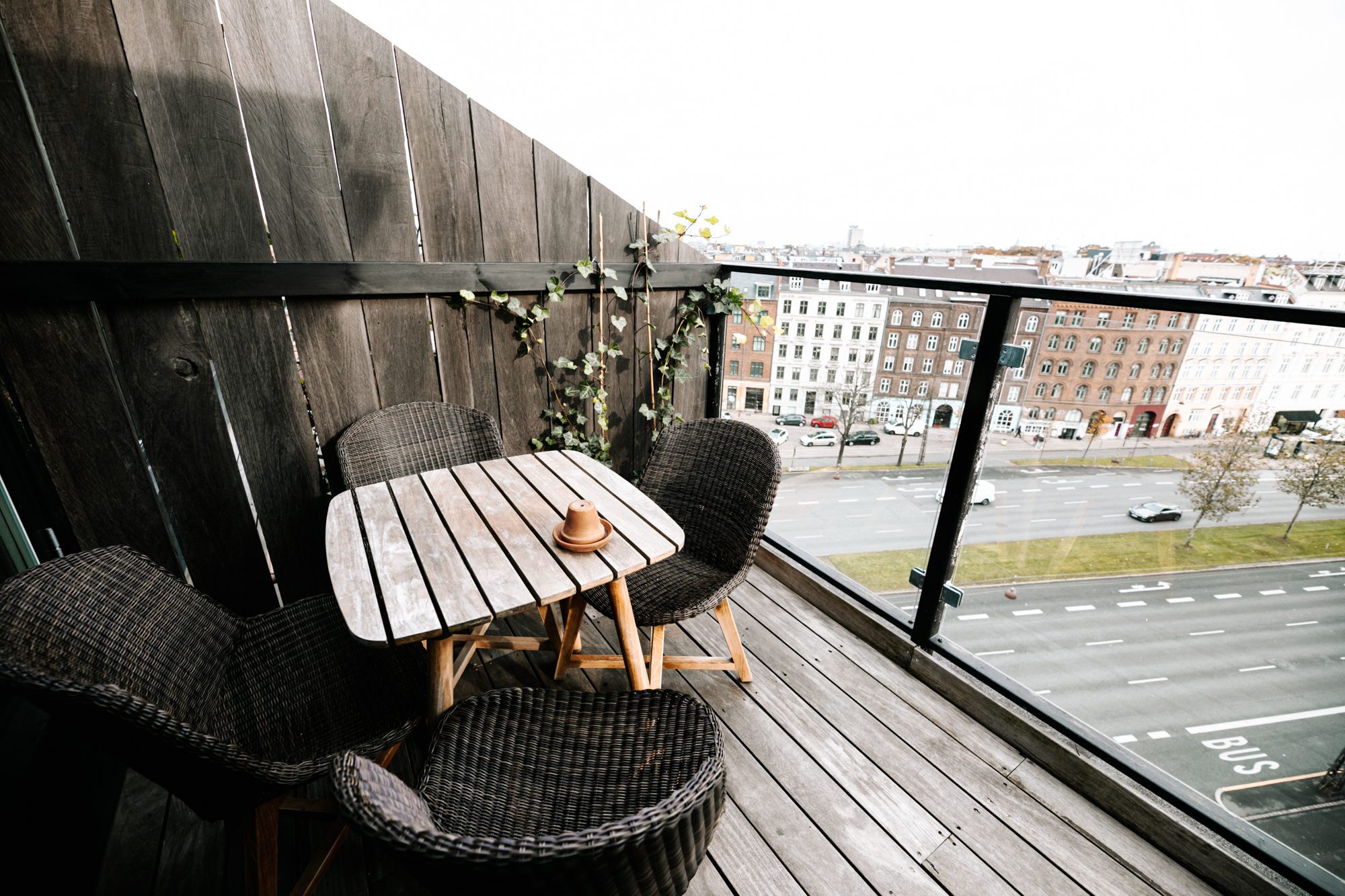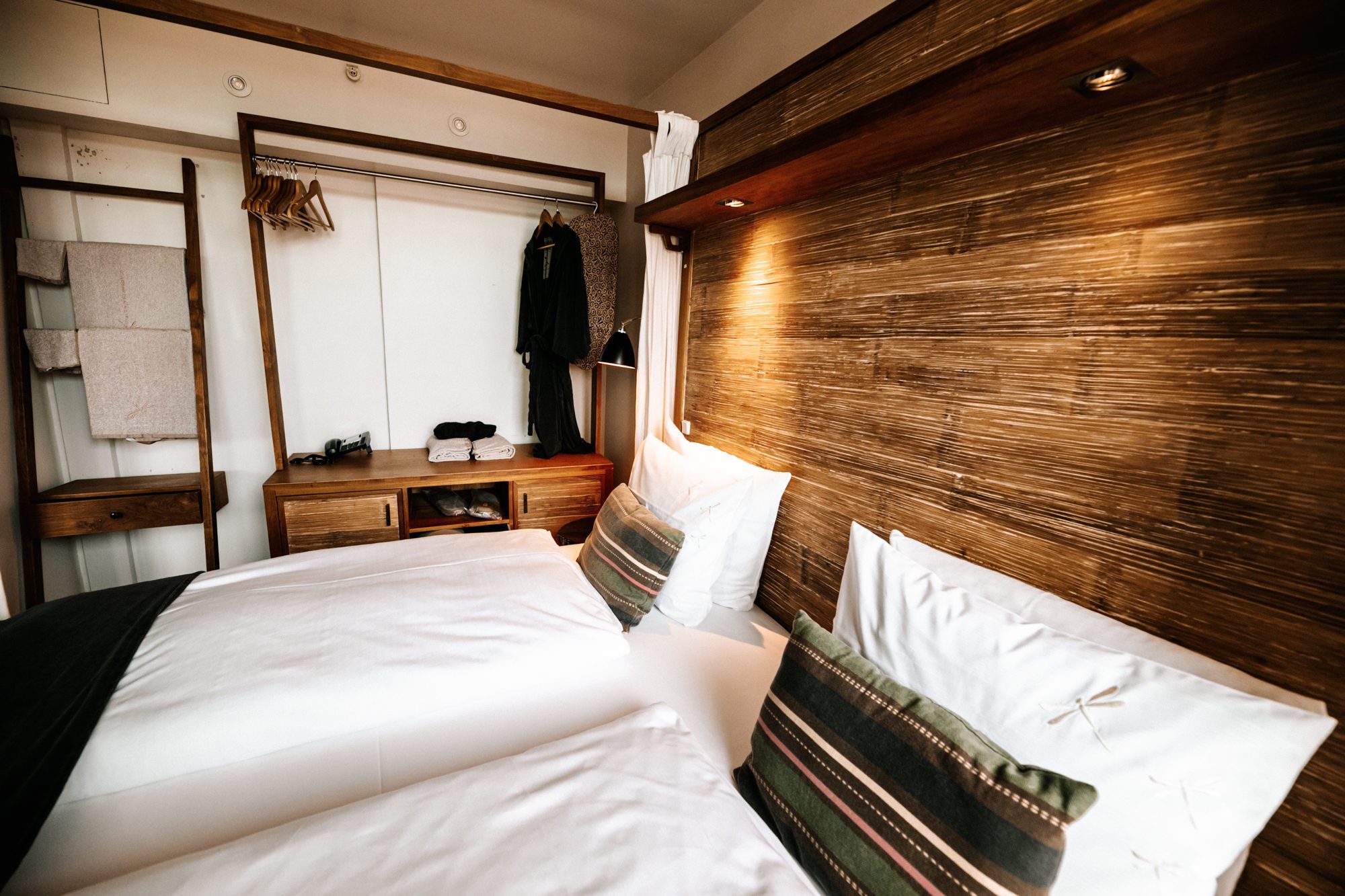 The swimming pool in MANON LES SUITES is just amazing with its bar and the 'chilling' area. You can purchase every single product offered to the hotel guests in the reception shop (toiletries, bathrobes etc.). There's a gym at the hotel (called Jungle Gym) which is also available for public use. The gym is really cool, spacious, not too crowded, but the opening times are a bit unusual (it closes quite early).
The hotel restaurant is located on the sixth floor, they serve food all day. The restaurant enables you to enjoy a lovely view of the town houses from the terrace, there's also a summer terrace perfect for a sunny day.
There is a sauna in the hotel, but I've not managed to spend any time in there.
The food is organic and very well thought. The breakfasts are delicious, diverse and really fresh. There's a variety of bread to choose from, there's salads, pates, vegetable, fish, cheese, eggs… You can choose from different types of juices and plant-based milk.
Copenhagen is well known for its amazing restaurants, so I chose to eat out almost every time, but I did order calamari and a salad in the hotel (the calamari was way too salty for me, but I believe I was just unlucky, as all of the other dishes seemed excellent).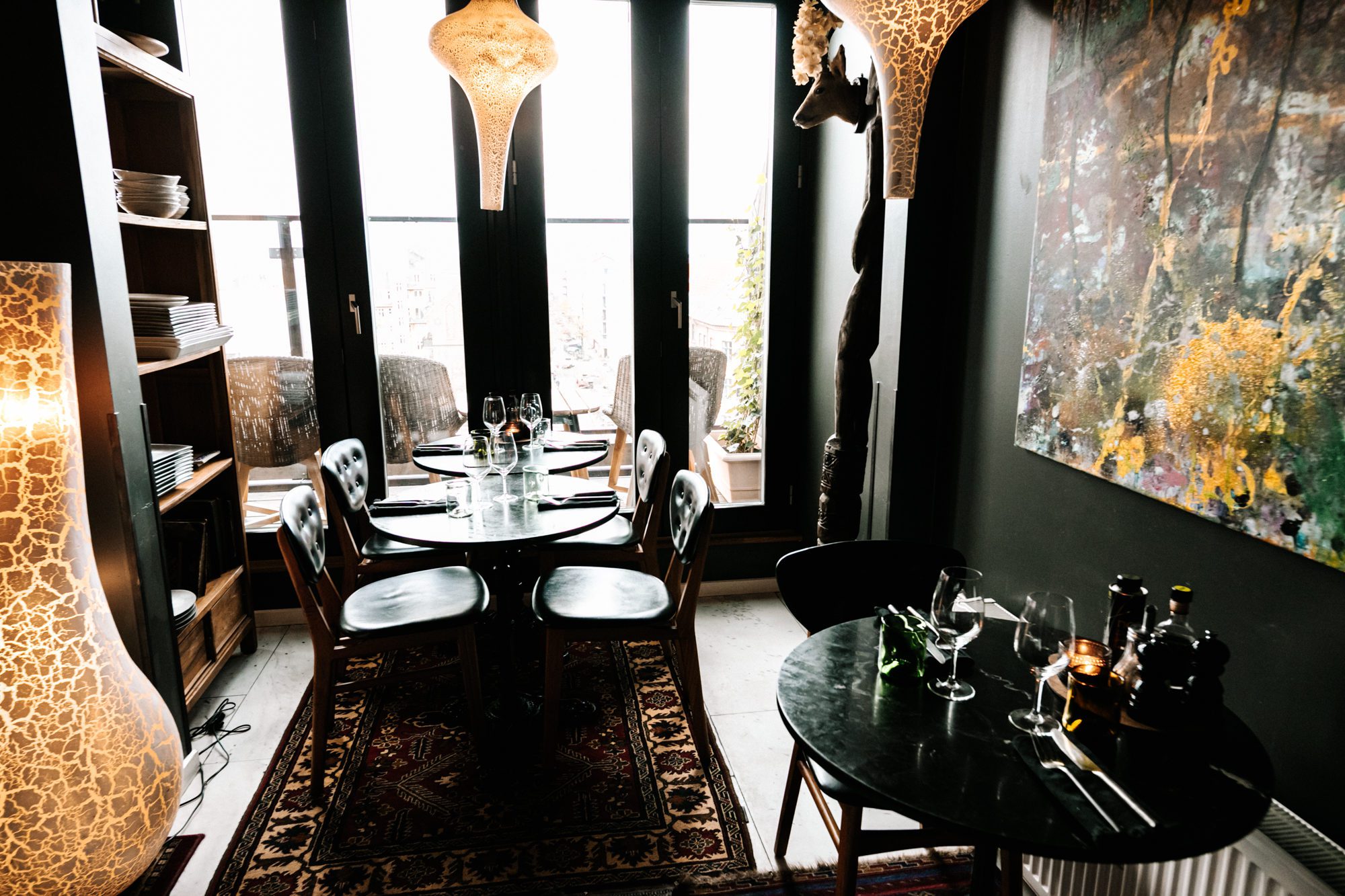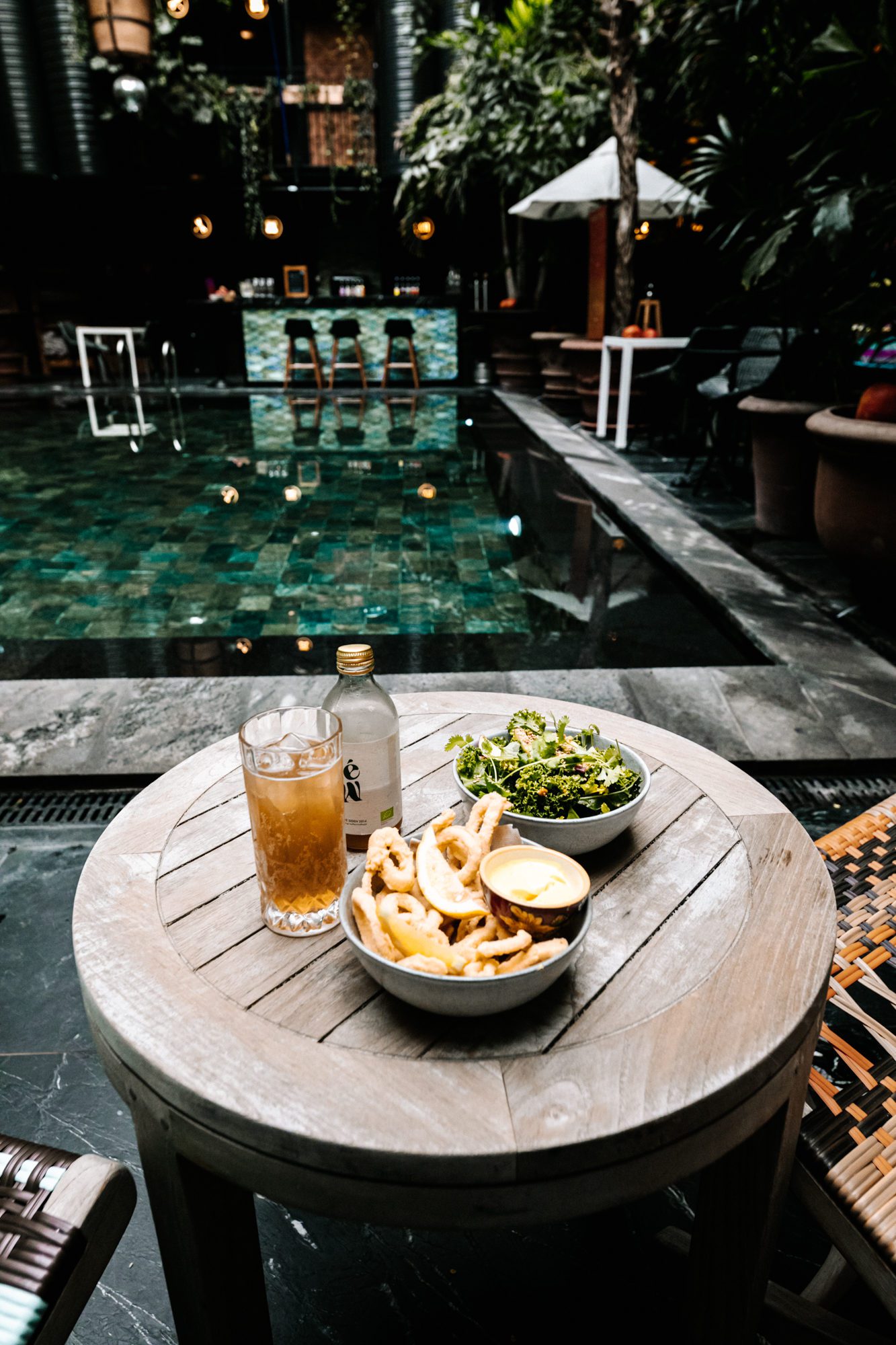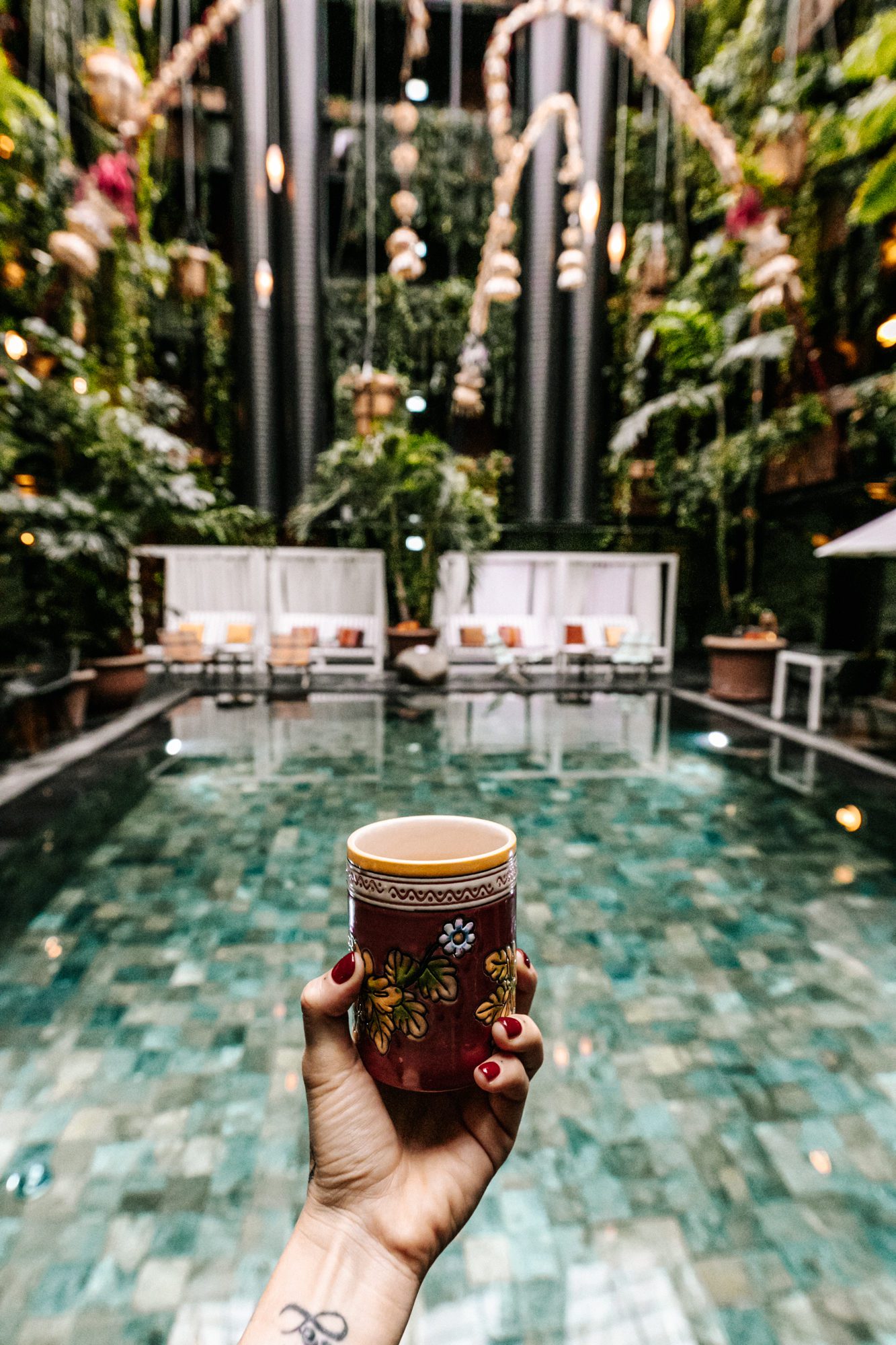 The thing that mattered the most to me was the unique swimming pool. Gigantic, beautiful and surrounded by plants. The exotic plants made me feel as if I've been transported into a tropical garden. Every time I left the room, I could see the palm trees, the leaves, the monsteras (Swiss cheese plants). The hotel is generally very warm and you can just walk around wearing just a robe or a swimming suit. Everyone does it! It's easy to forget that you're actually in a Scandinavian country! You can just chill in a hammock, listen to music and have a healthy smoothie or just a cheeky drink and just…relax! I always find it difficult to relax while I'm travelling, because I always want to see and experience everything, but this hotel made me stop for a bit. I really felt as if I was on holiday. It was just so lovely and peaceful. I spent a couple of hours reading and looking through magazines and photo albums, and believe me, this never happens!
I felt excited coming back to the hotel after a day of adventures and sightseeing (Copenhagen is great, but I'll go into details in another post). I knew that there was a hammock waiting for me to relax. The lobby at the hotel, with the swimming pool in the centre of it all, is just a very pleasant and peaceful microclimate. The hotel guests don't just go swimming in the pool, but spend time in the area, sitting, resting (just as they would if they were away on an exotic holiday!).
Manon Les Suites is just a wonderful place, I've never seen anything like it. I will definitely come back to Copenhagen to spend some more time in the hotel! Usually, most SPA hotels are located away from the city centre, but I love the city! Therefore, this hotel is just perfect for me. I can relax in the hotel as much as I need to, and then walk around Copenhagen and be inspired by the beautiful architecture and the amazing vibe of this city.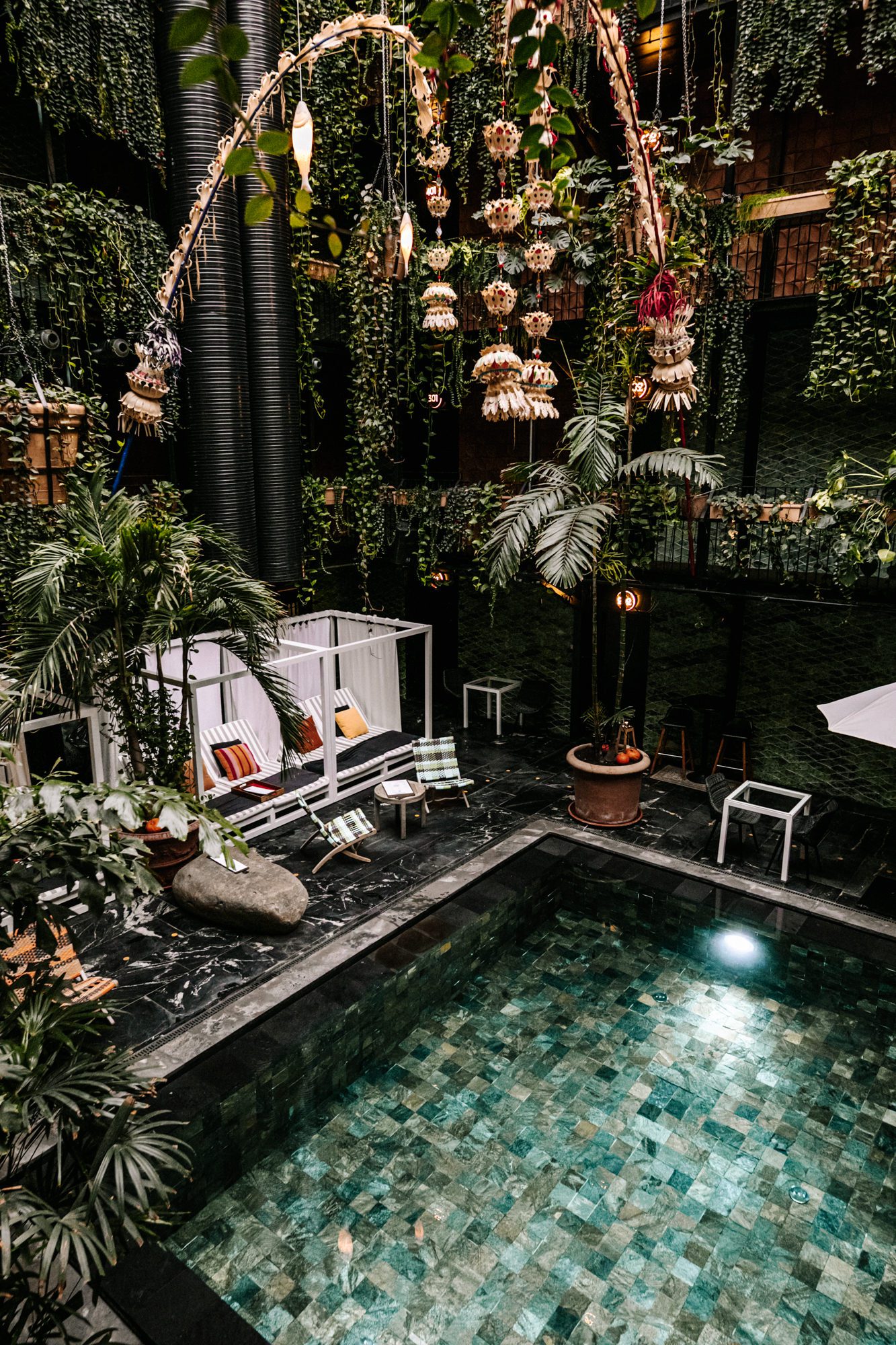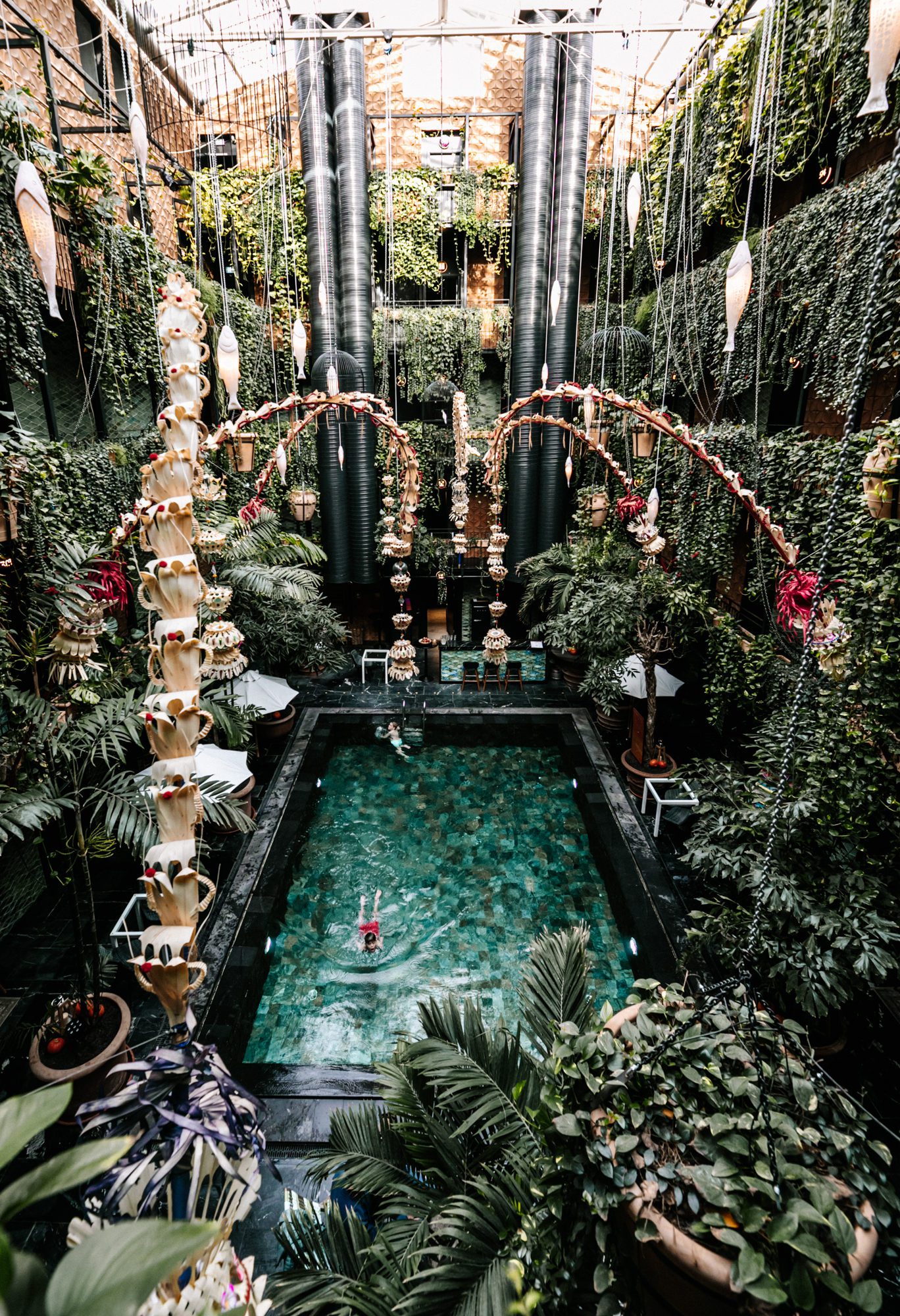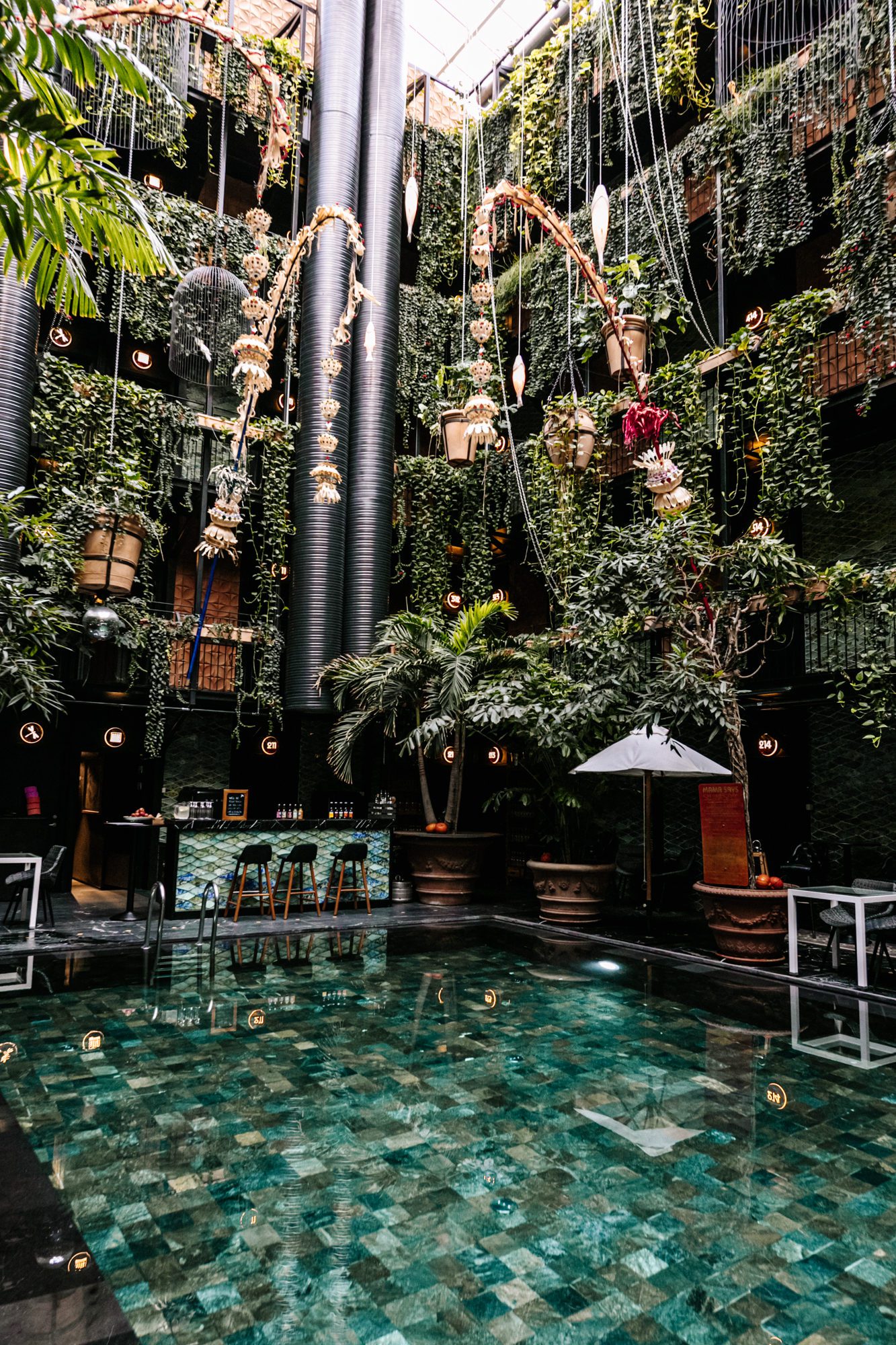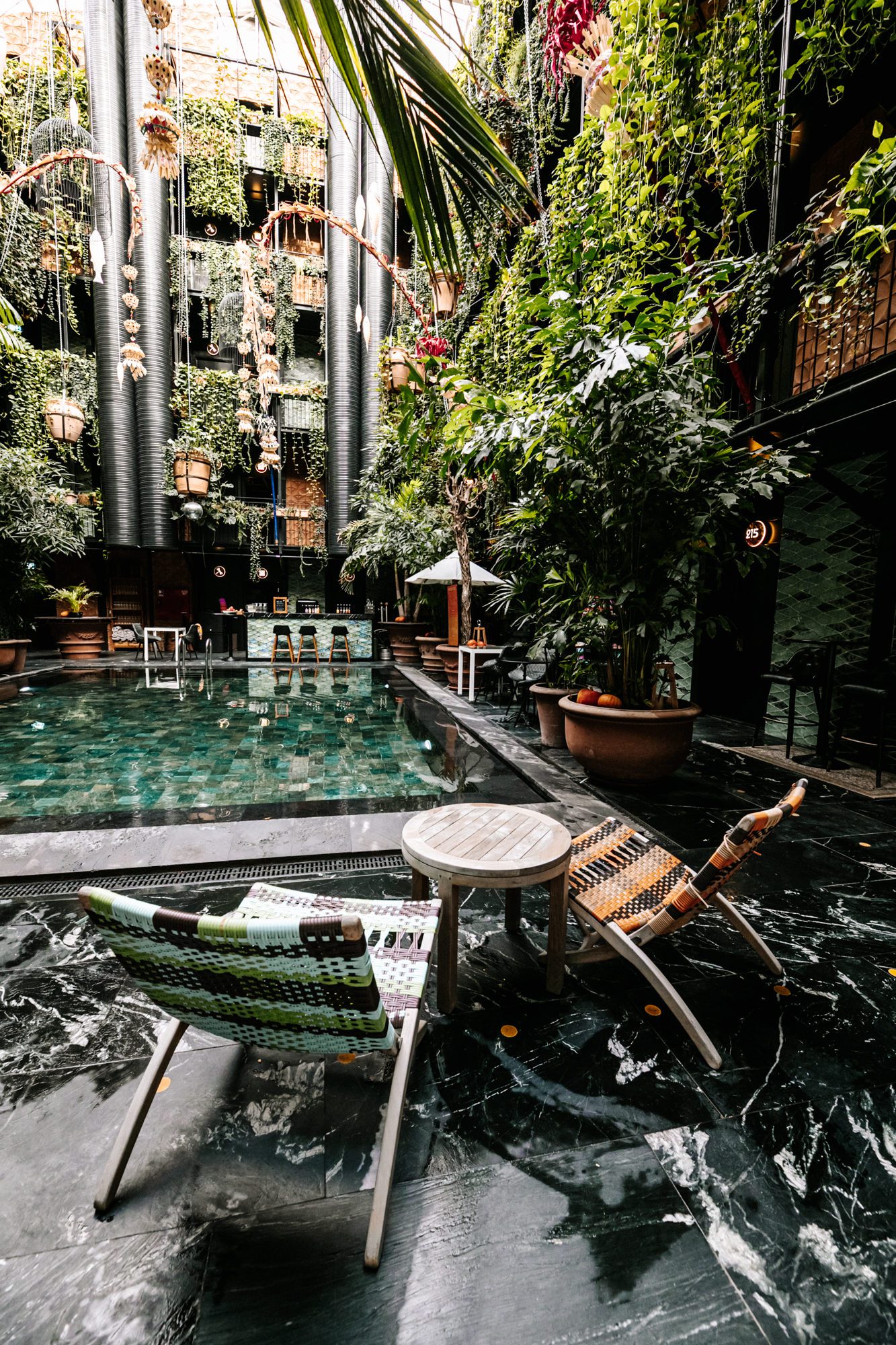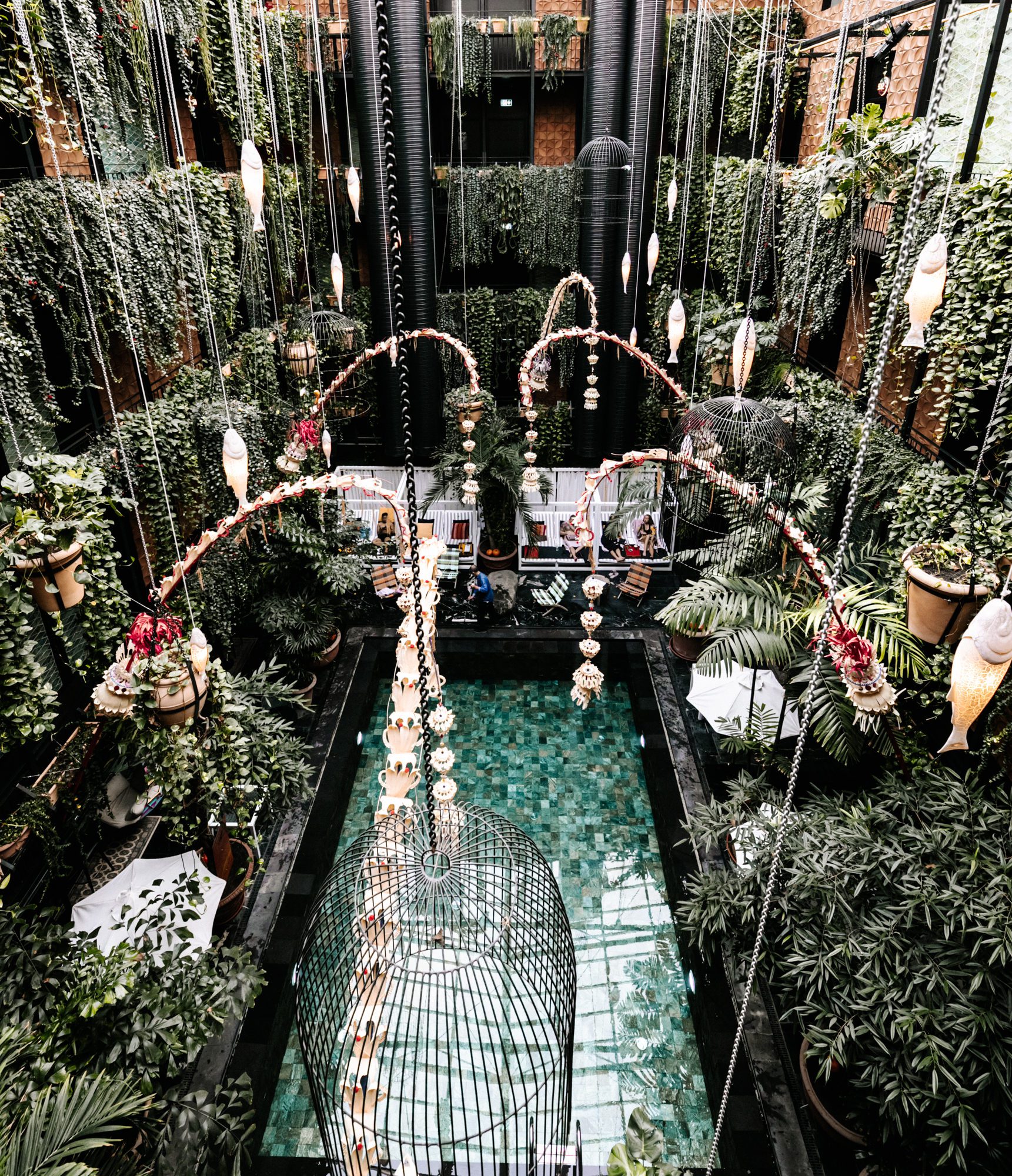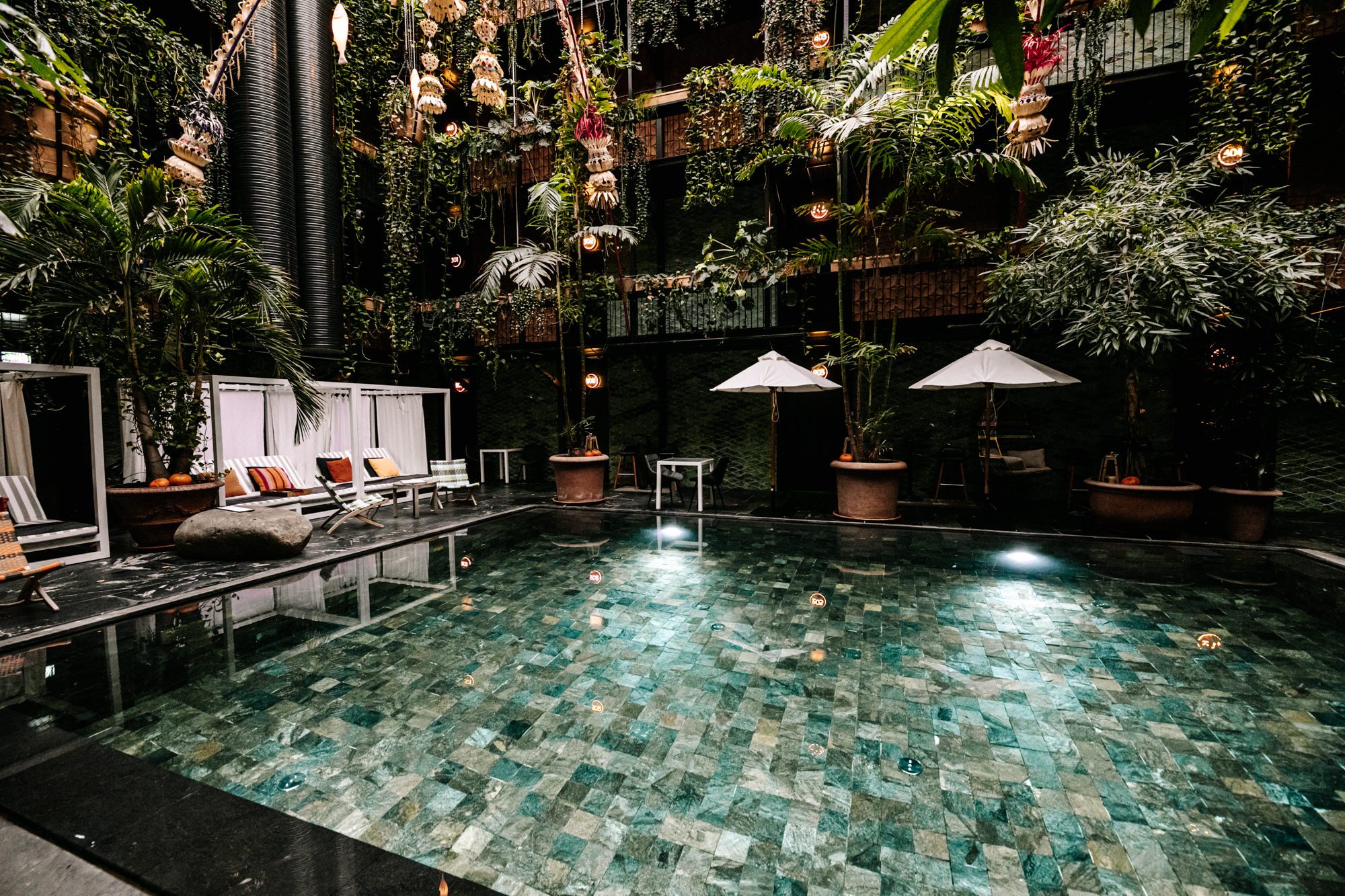 I strongly recommend this hotel, it's been one of the best experiences of my life!
-beautiful swimming pool
-peaceful atmosphere
-exotic green plants
-unique design
-Delicious, organic breakfasts
-lovely, spacious rooms
-gym
Tłumaczenie : Joanna Osmola, Tłumacz Kreatywny, osmola.joanna@gmail.com