No place like Poland. No place in the whole world like polish mountains, valleys, hills, lakes and Baltic sea. There is nothing like a smell from freshly mowned grass. Nothing like poppy fields. Like lilac. Like lilies on the valley. Like raspberries and strawberries in season. And cherries, of course. Like running barefoot on the grass. Like bathing in a plastic, inflatable swimming pool. Like lying on the dock. I love polish summer. But fall, winter, summer are equally beautiful. And I sort of have a mission. I think that for those 4 years of blogging I have shown you the enormity of beautiful places in Poland. I have shown you that it can be idyllic, it can be stylish, it can be beautiful and it can  be done without compromising. The cycle of BEST PLACES is my great pride and joy and also – my great effort. This post is written in both polish and english, because my love for polish places is limitless and it is high time it crossed the borders. The first part met with a great liking and stats show that it reached almost all places in the world. Wow! My great pride and a wonderful feeling.
I invite you to get acquainted with my list of the most special places in Poland. No matter where, they have design, style and splendor in common.
IN MASURIA
A special place run by special people. An old barn was turned into a modern house full of retro charm (majority of furniture is from the 60s and 70s). Amazing common space on the ground floor amazes and invites everybody to rest, while the beautifully arranged rooms on the top floor give intimacy. Whole experience is completed by an equisite and ambitious cuisine. Lakes and activities for children. This house can be rented whole, it will be a great place for a family party. More in my post Folwark Bielskie.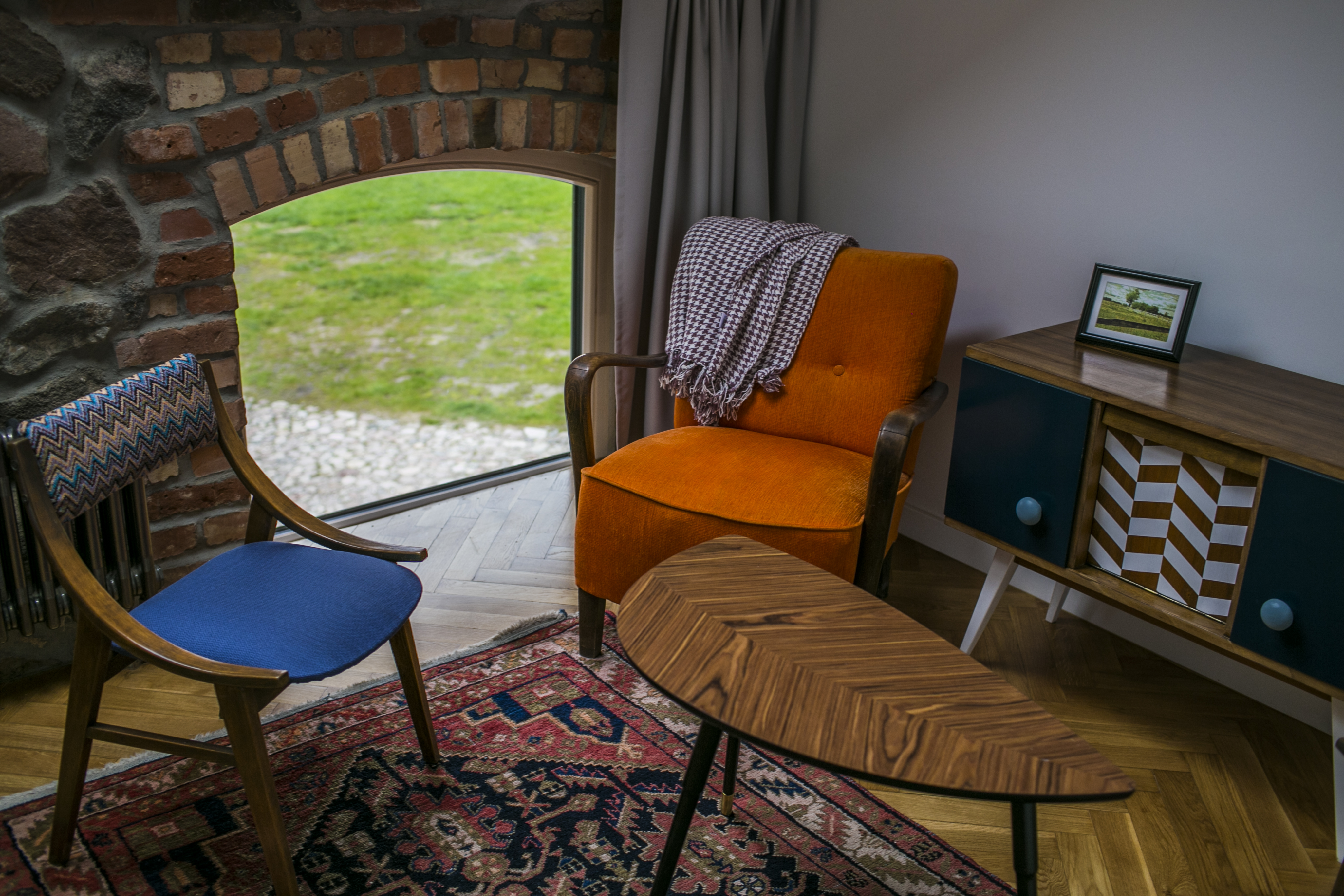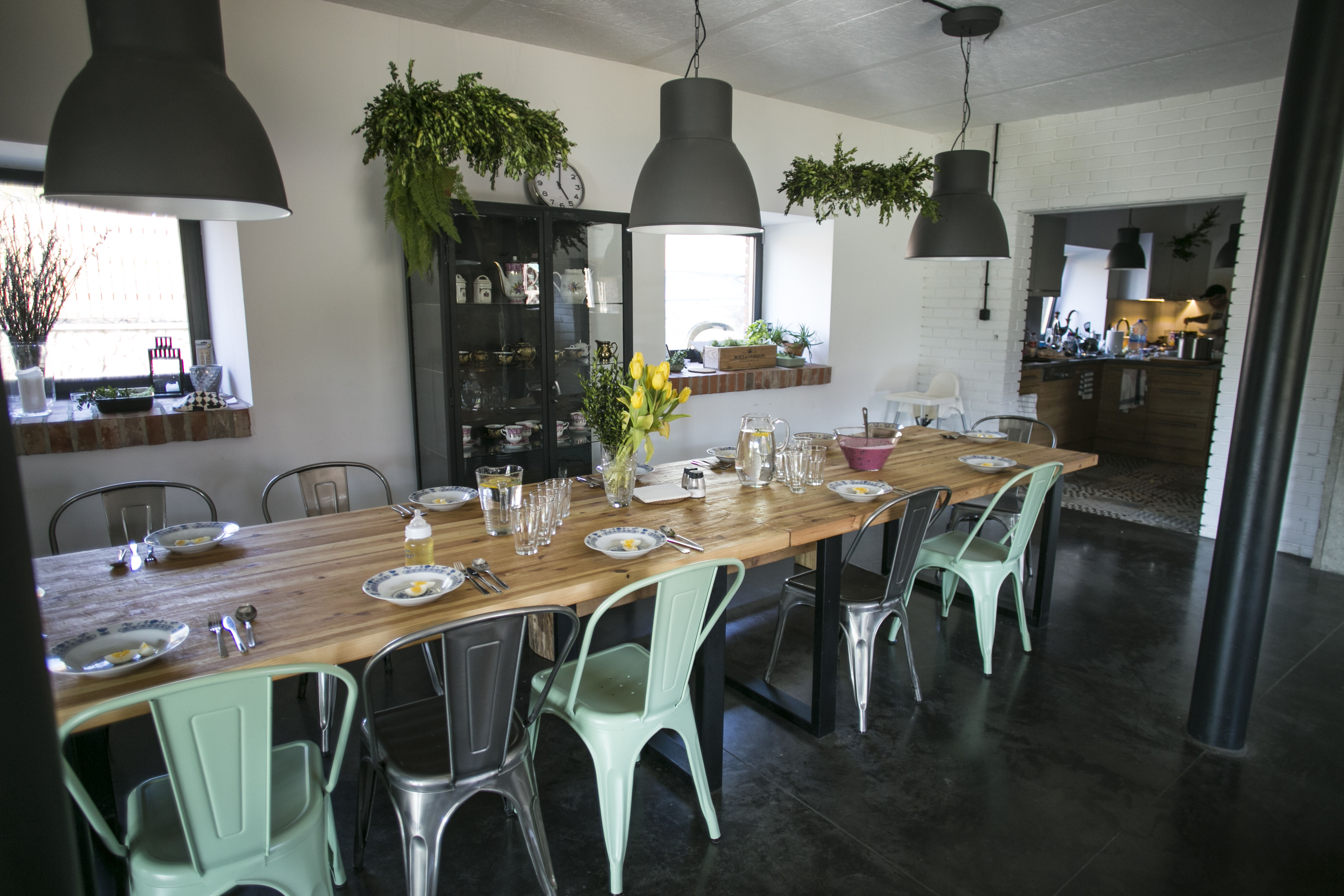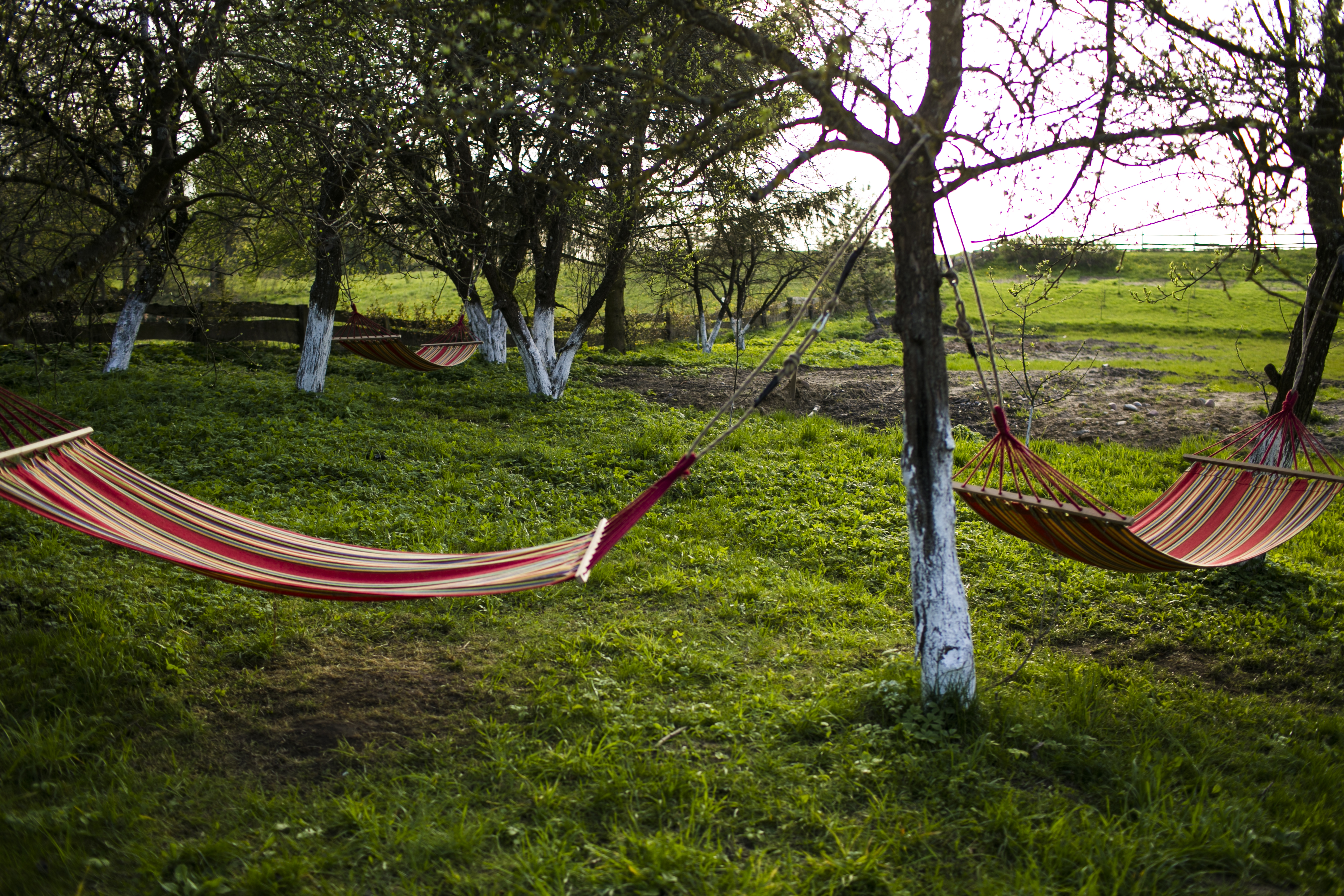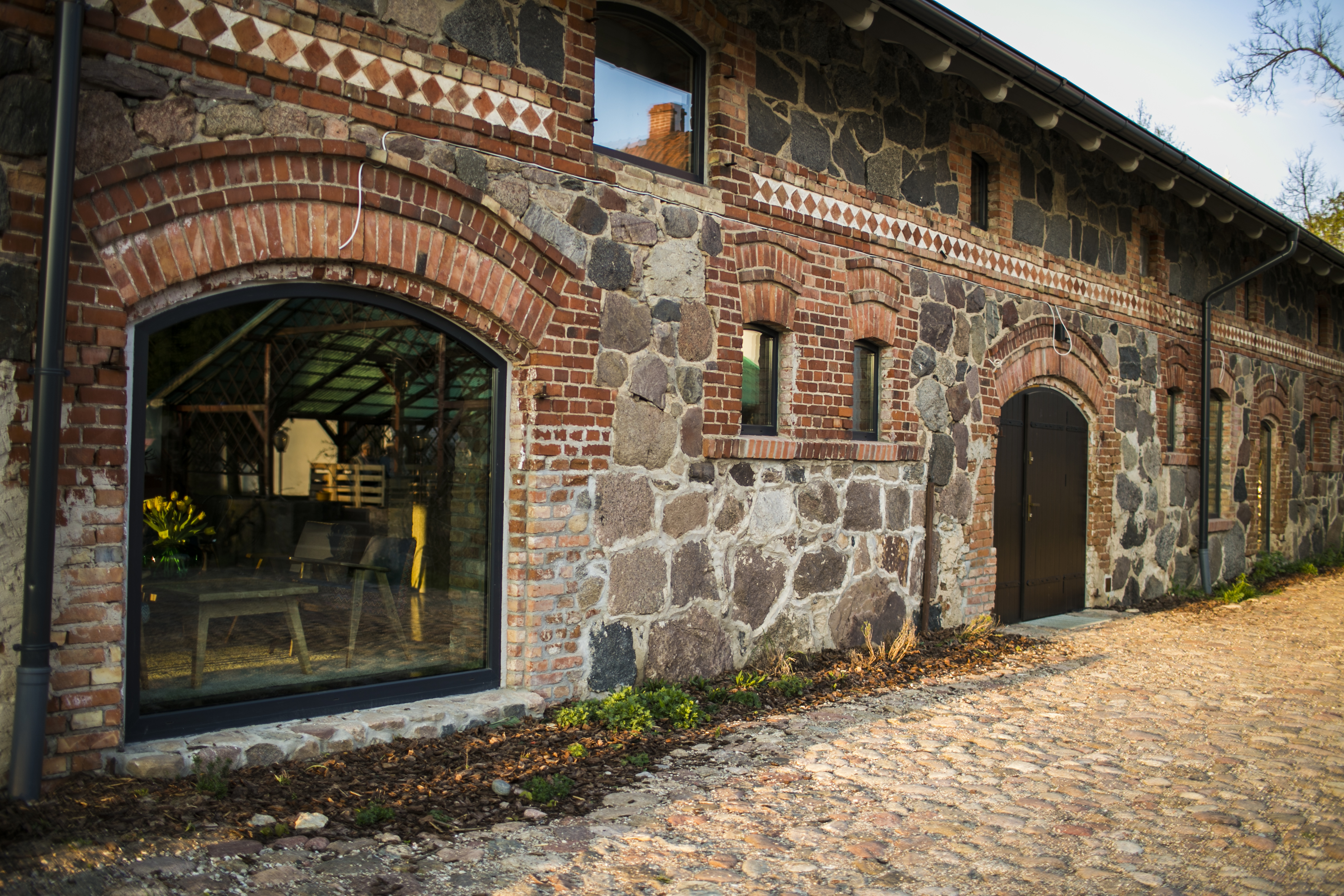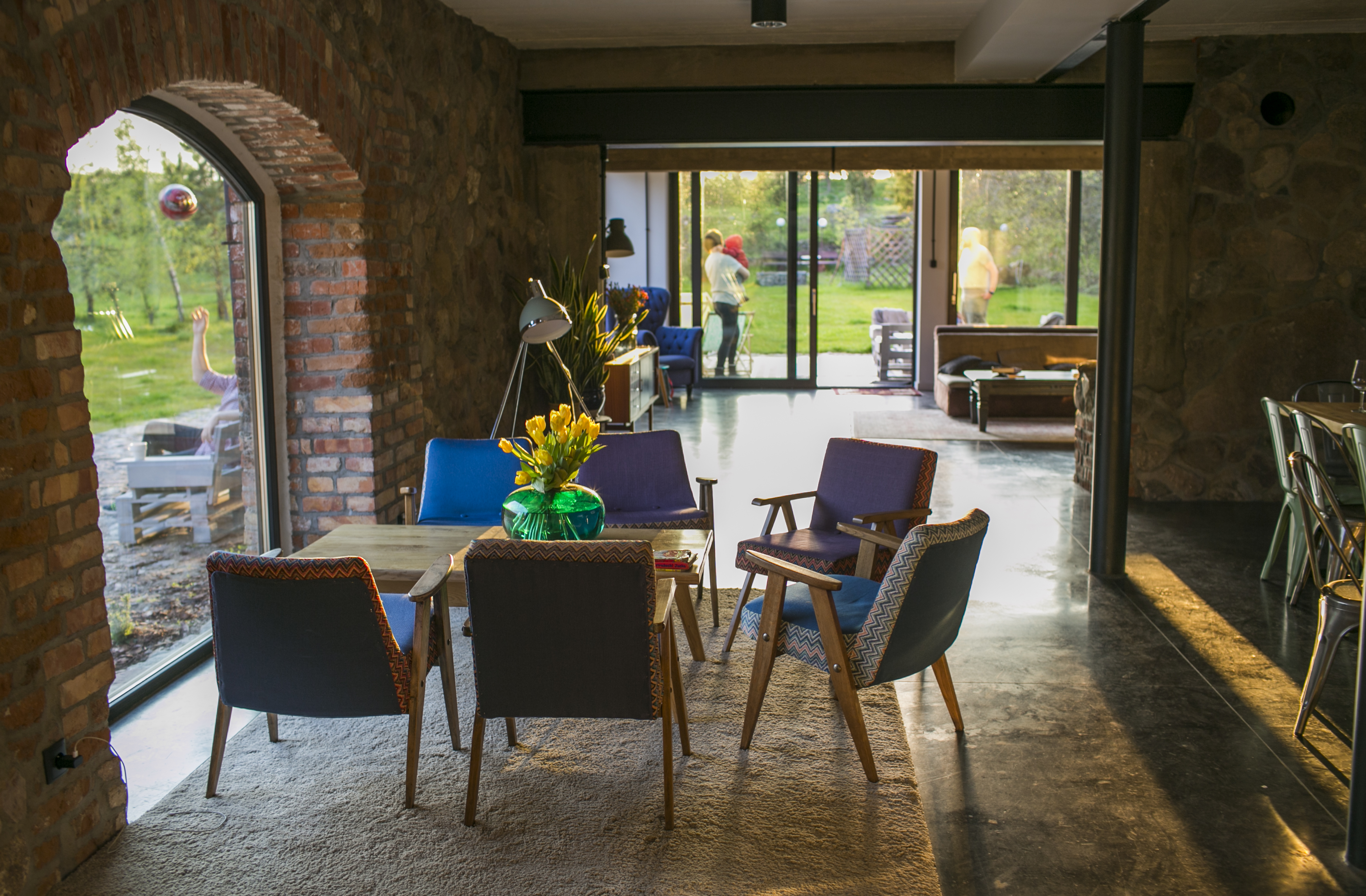 IN WARMIA
A beautiful wooden house with modern feel. Numerous glazings make the house look like a part of the garden and the other way round. Beautifully finished bathrooms, kitchen, terraces. House is being rent whole. Which is a great pleasure and a wonderful opportunity because this region is one of the most amazing in Poland. Just read my post about wonders in Warmia.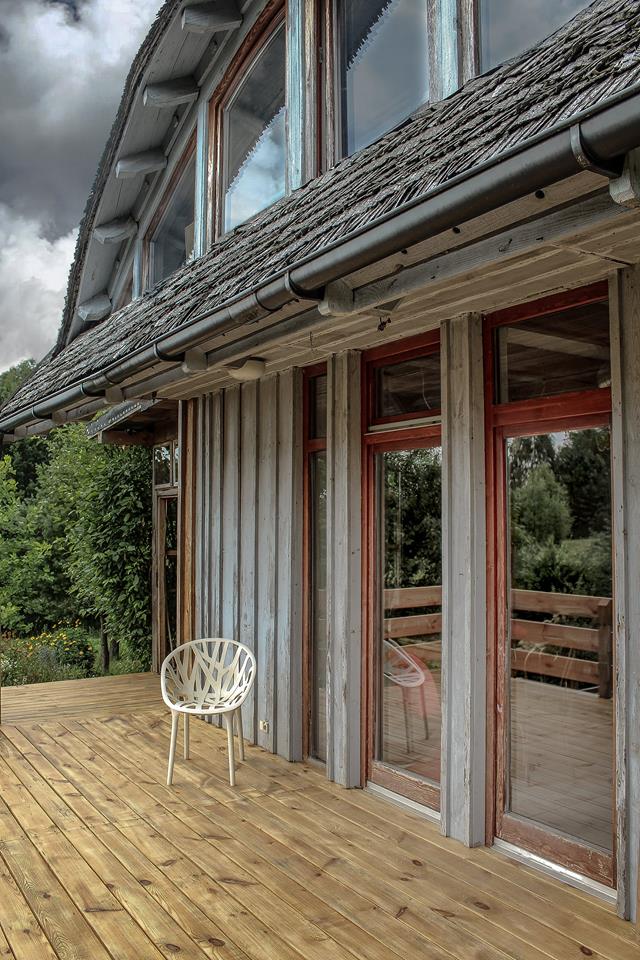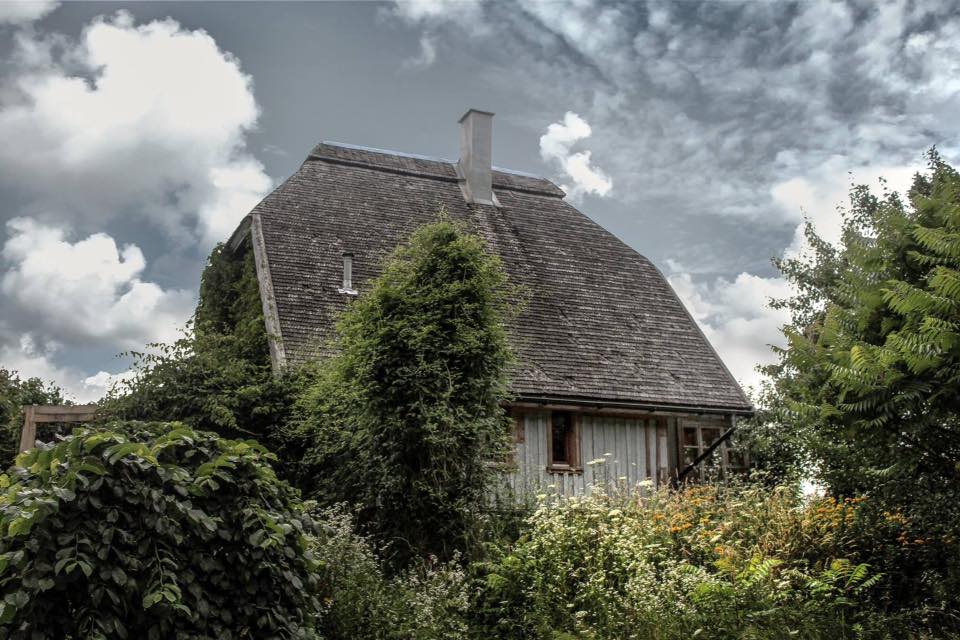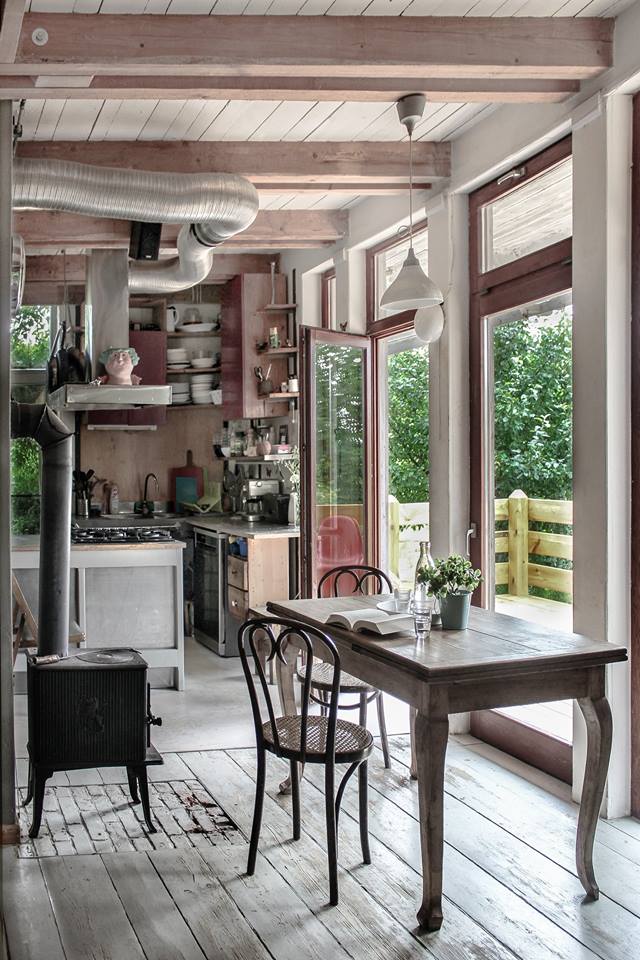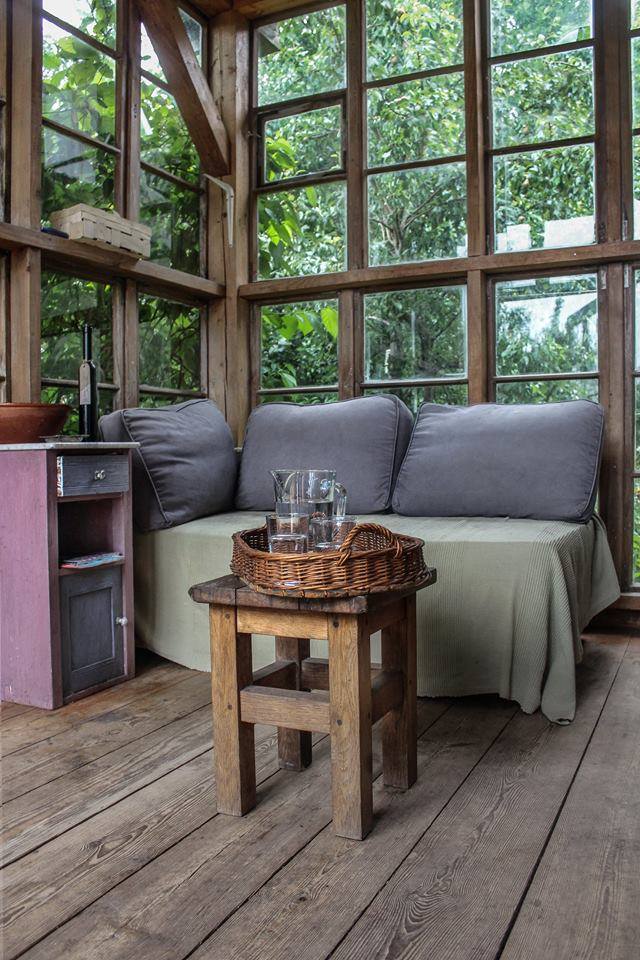 IN MASURIA
Another wonderful house! Amazingly beautiful interiors. Designed with great feel, idyllic, comfortable, beautiful. Whole house for rent. It will fit 6 people in 3 rooms. The house is surrounded by a 1200 sq m garden full of flowers. It is 200m away from the lake. The proximity of amazing places in Masuria is a guarantee of entertainment. It is an extraordinary place by the lake Gołdapiwo, nearby the Sapina river, among fields, meadows and forrest, perfect for rest and a get away from the city.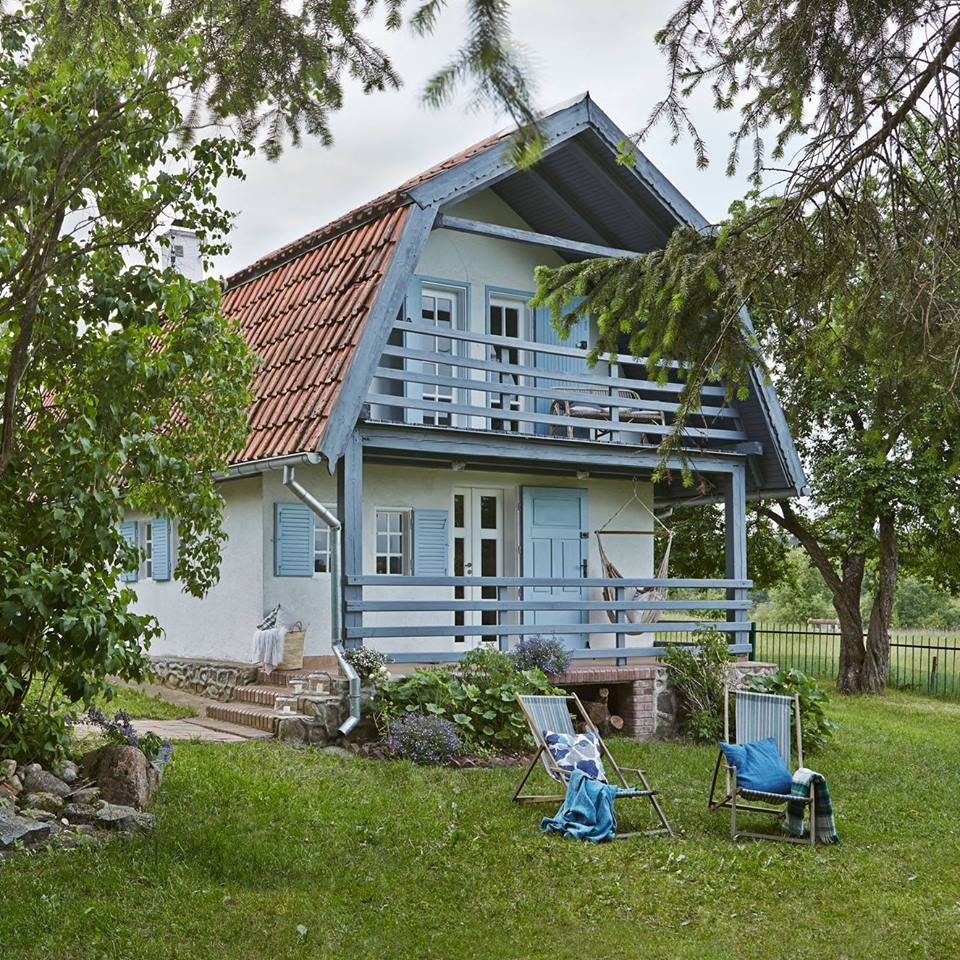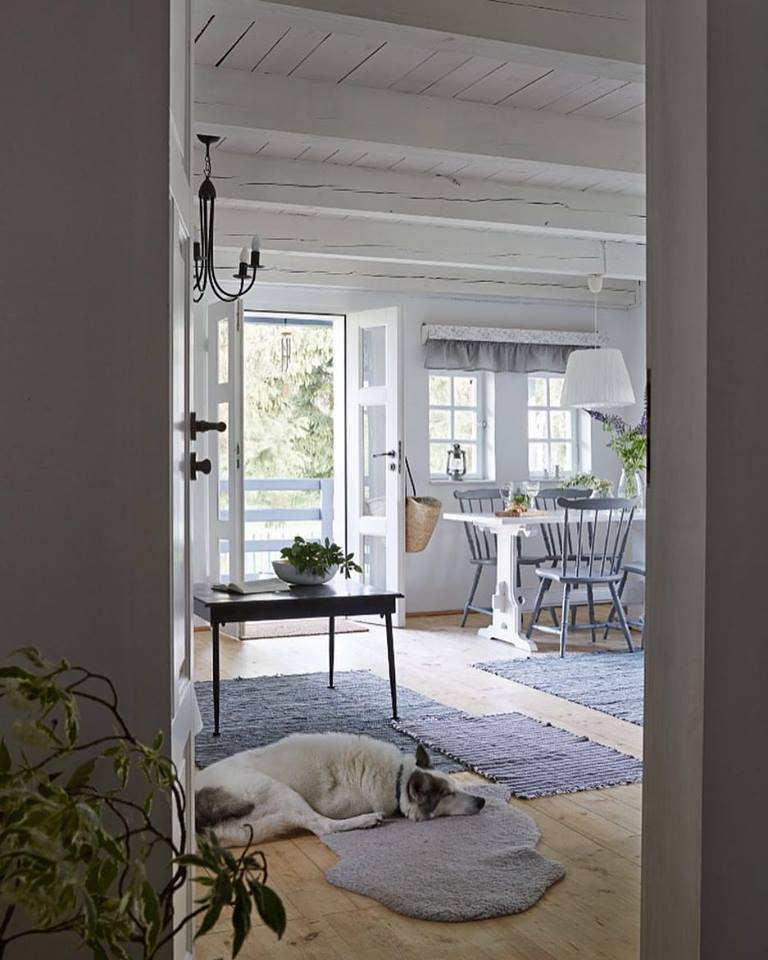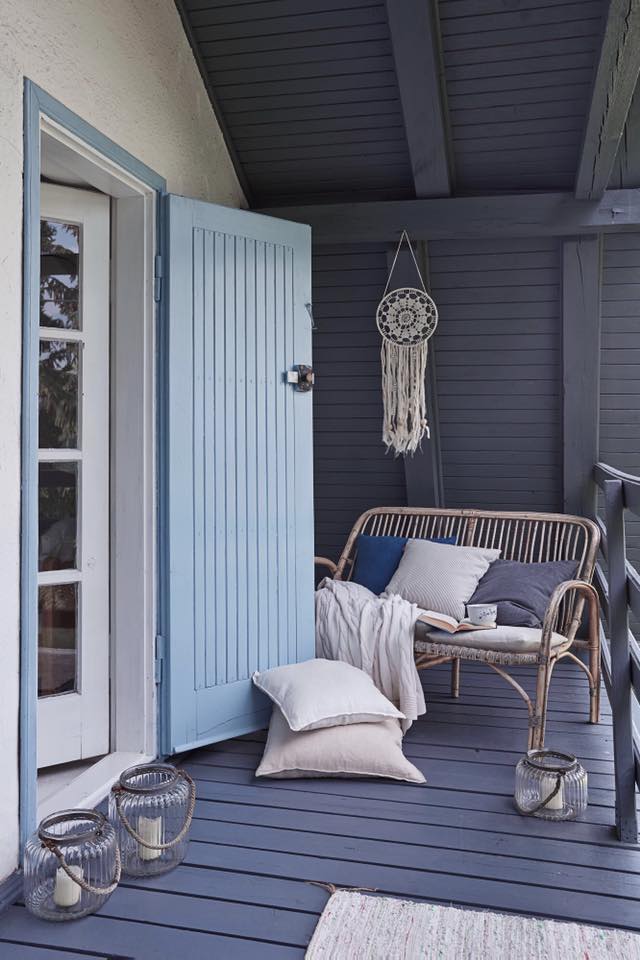 IN CENTRAL POLAND
A wonderful place praised by everybody, with great reviews from enchanted visitors. Lovely and cosy interiors, kitchen and atmosphere make "Na Skraju Czasu" one of the best agrotourism spots in Poland. It is a destination for those who want to get away and properly rest. And above all the house and trees have pink accents. Great! This place has a really good location – quite close to Łódź and Wrocław. Where not much is happening when it comes to finding a place with atmosphere which makes it even more attractive.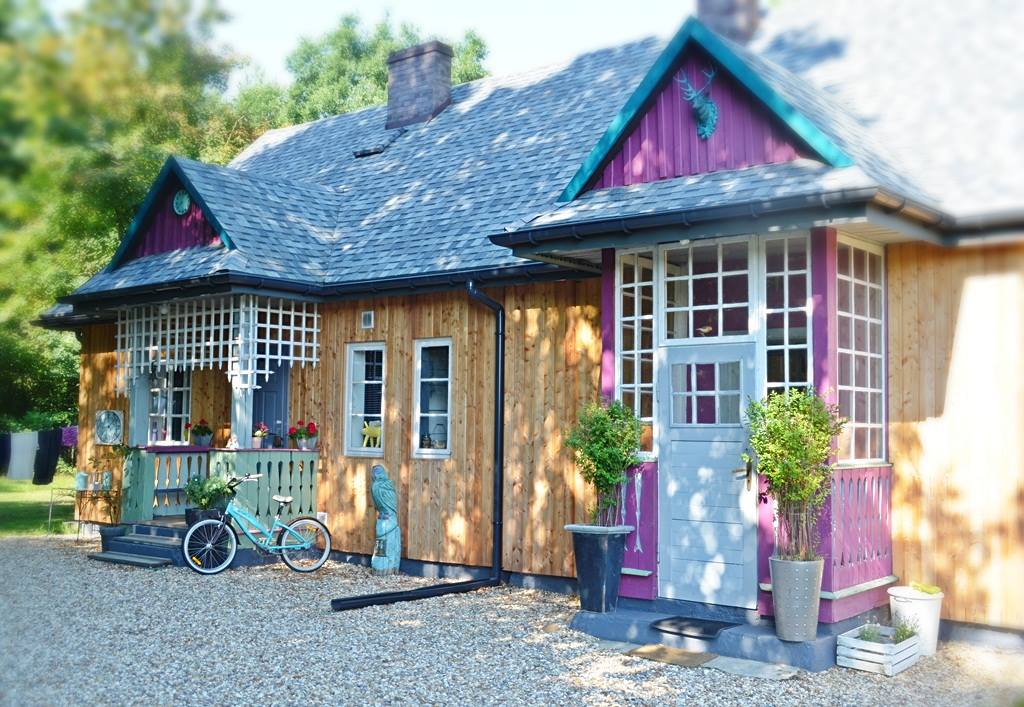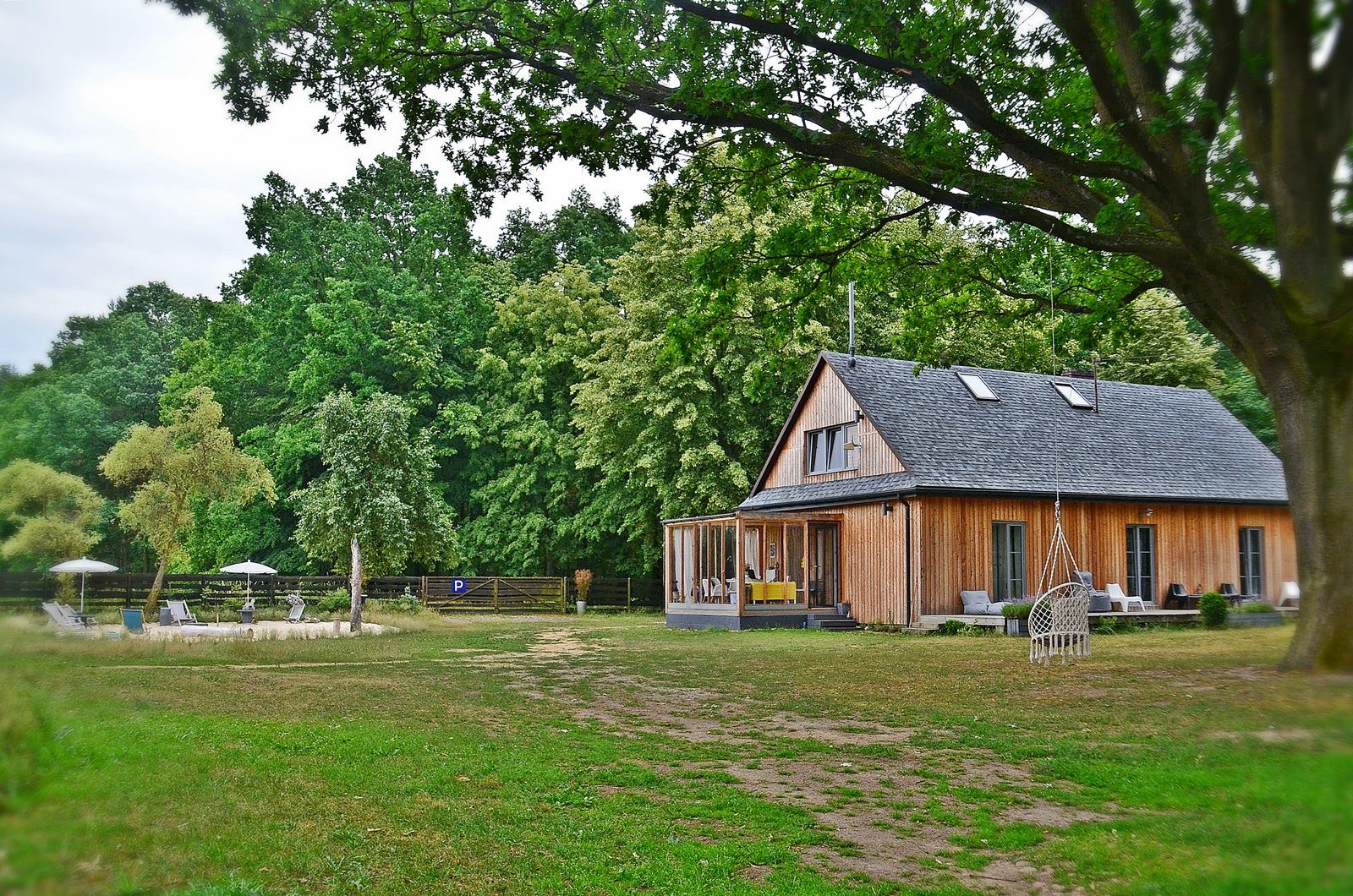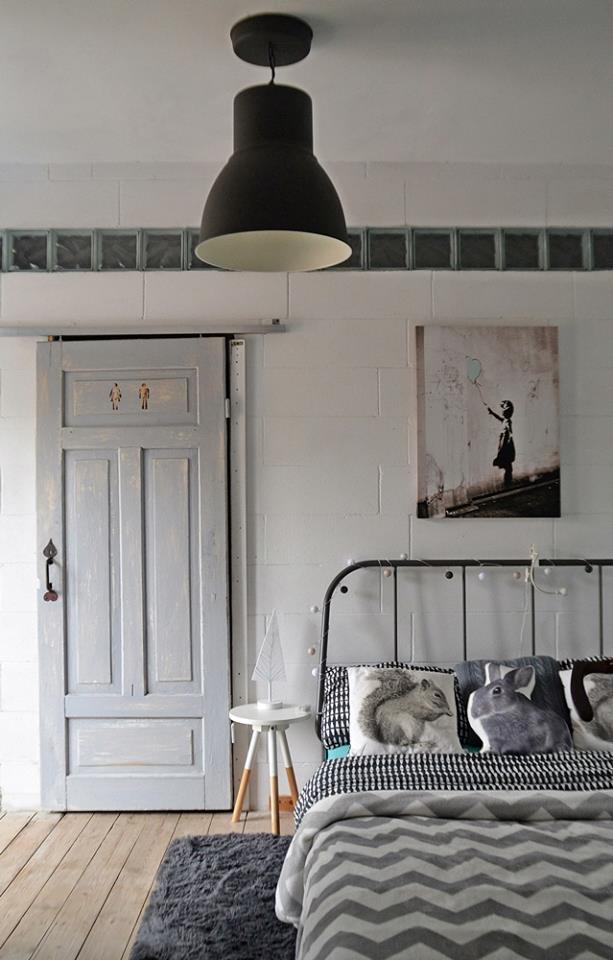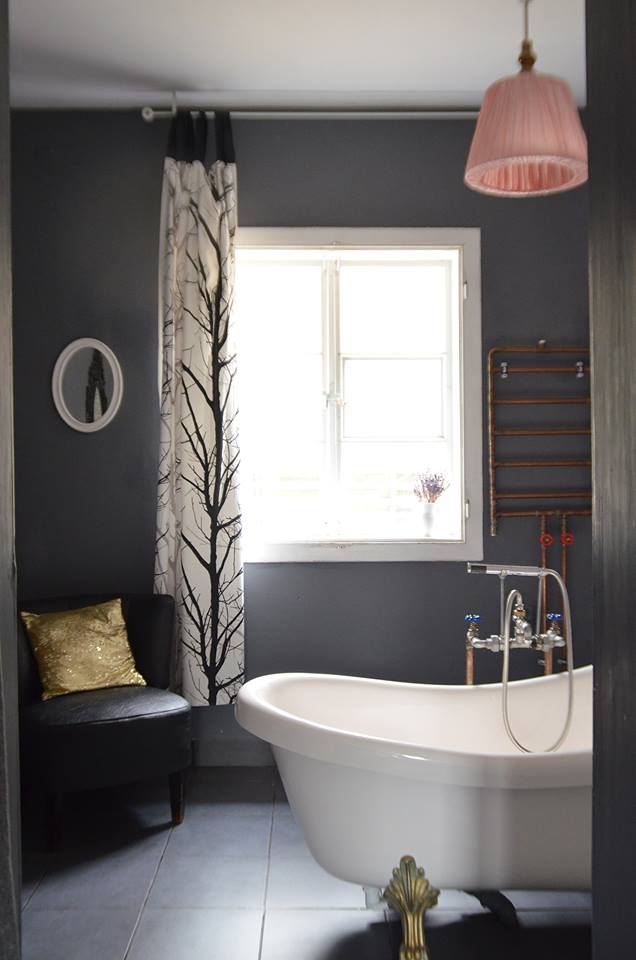 Kawkowo (Nowe Kawkowo, Warmia)
IN WARMIA
Atmosphere, creativity, inspiration. Just what I am looking for. And above all – in Warmia. Perfect, Rooms with a swing. Barn with an atmosphere. Garden. Beautiful, minimalistic, different. A very special place. You can have a wedding reception here. A photo or yoga workshop. You can really rest here, you can visit other amazing places in the region, because Nowe Kawkowo especially has many destinations to be recommended: Lawendowe Pole, Camp SPA, Moniówka, just to name a few.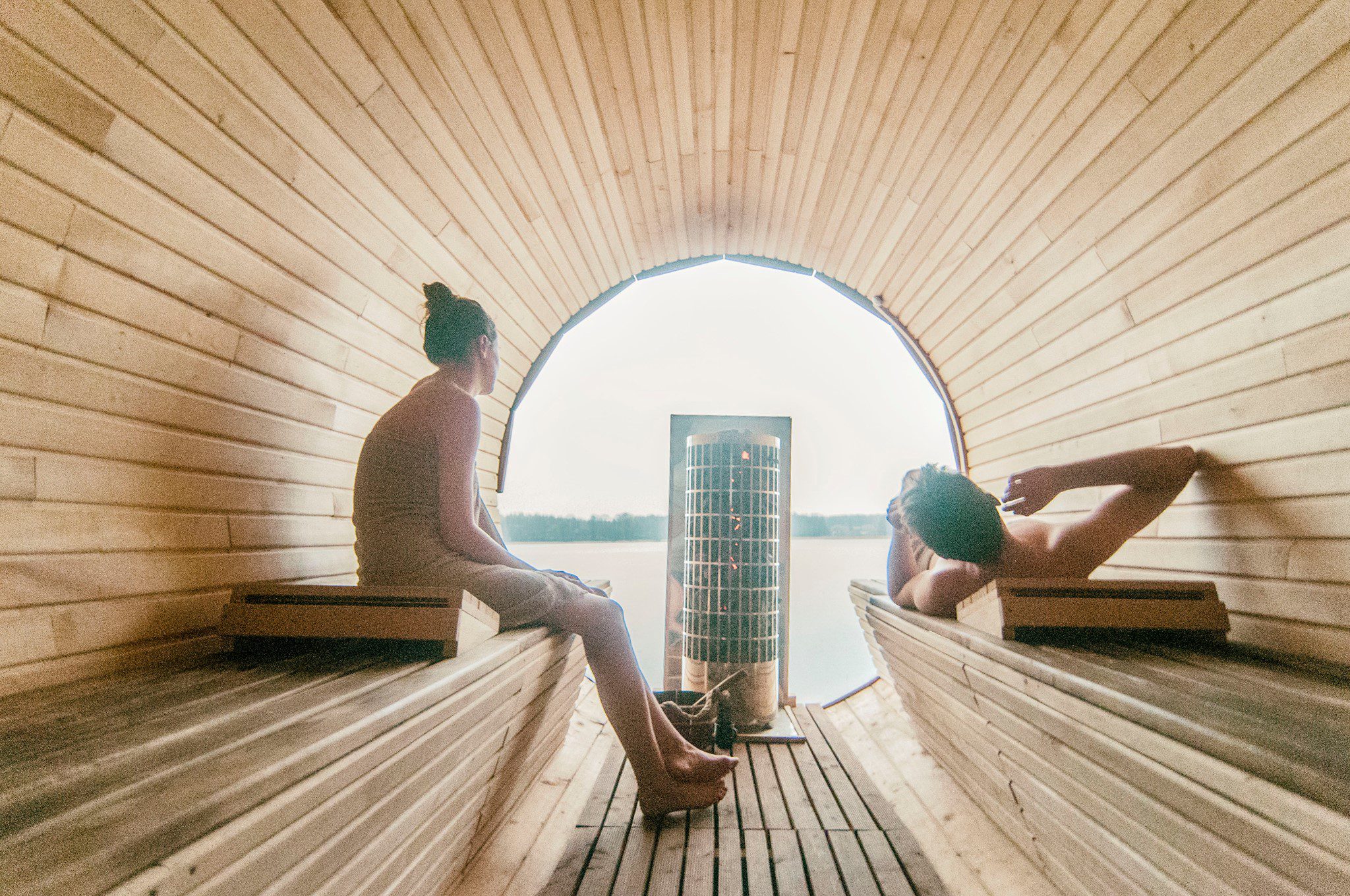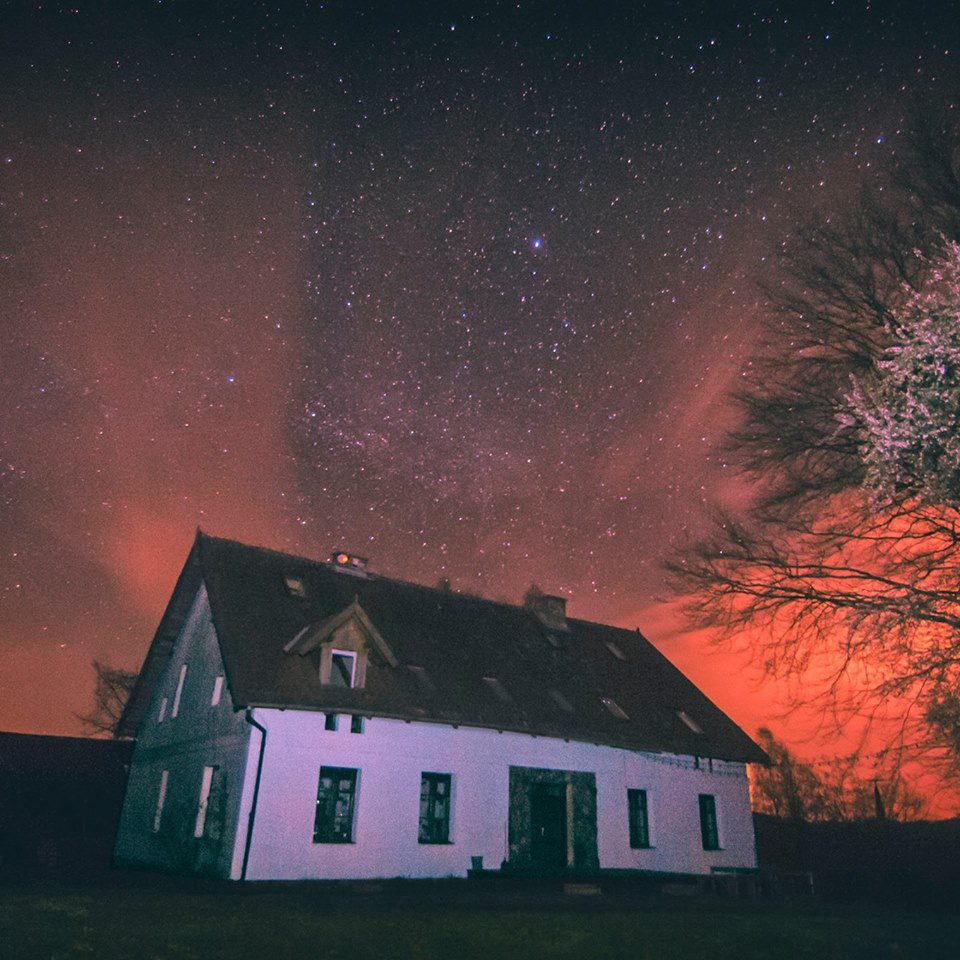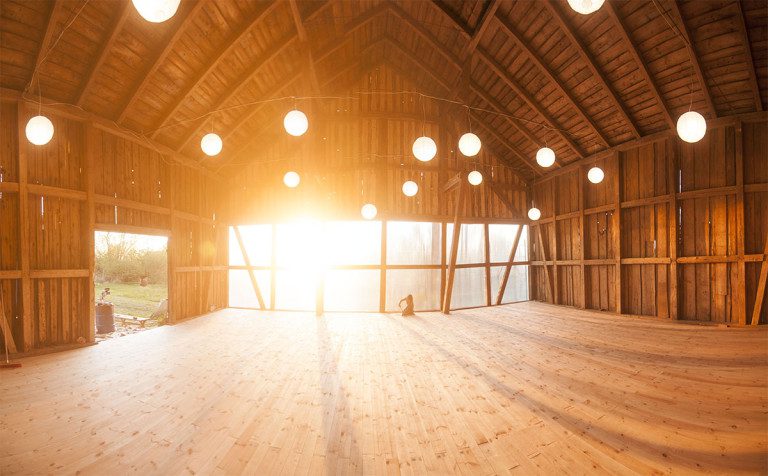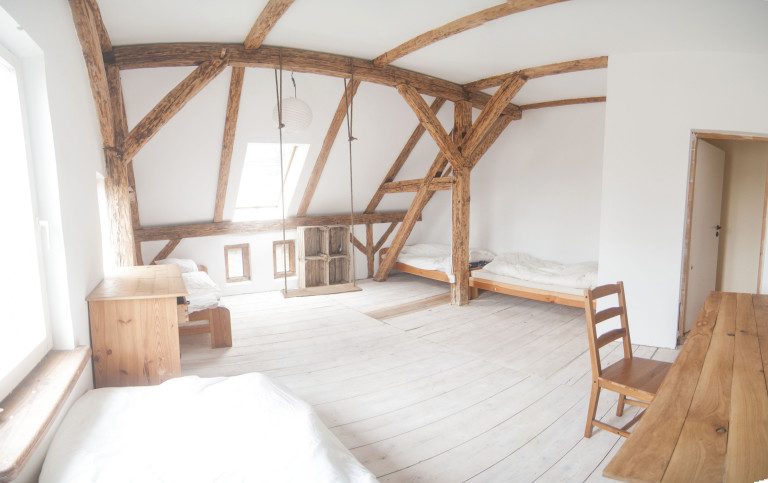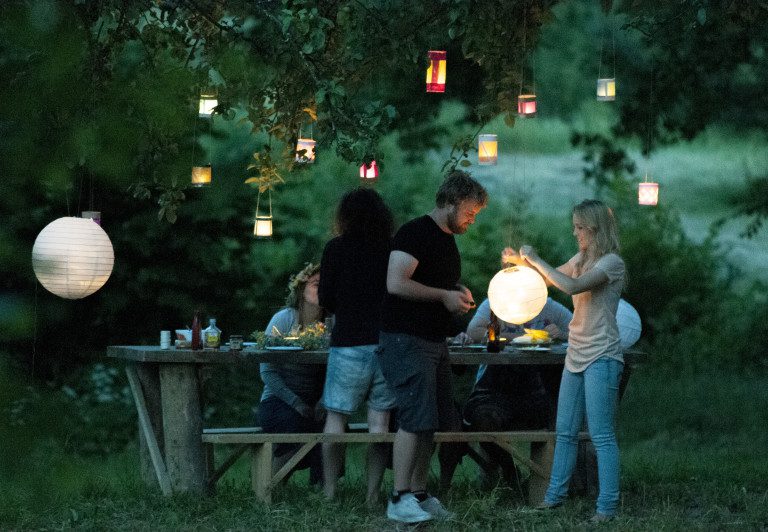 IN PODHALE
Beautiful and excellently designed hotel for those who want to spend a wonderful time with children but at the same time appreciate good interiors. It's all here. Great location off the beaten path and at the same time very close to Krupówki. Beautiful rooms, exquisite restaurant. For families with children there are: all the facilities for babies, 2 beautiful playrooms, swimming pool, babysitters, activities, children's menu. I was very impressed with this hotel last year. I recommend it fully if only you are visiting Zakopane and are looking for a good combination of luxury, rest, skiing and proximity of the city.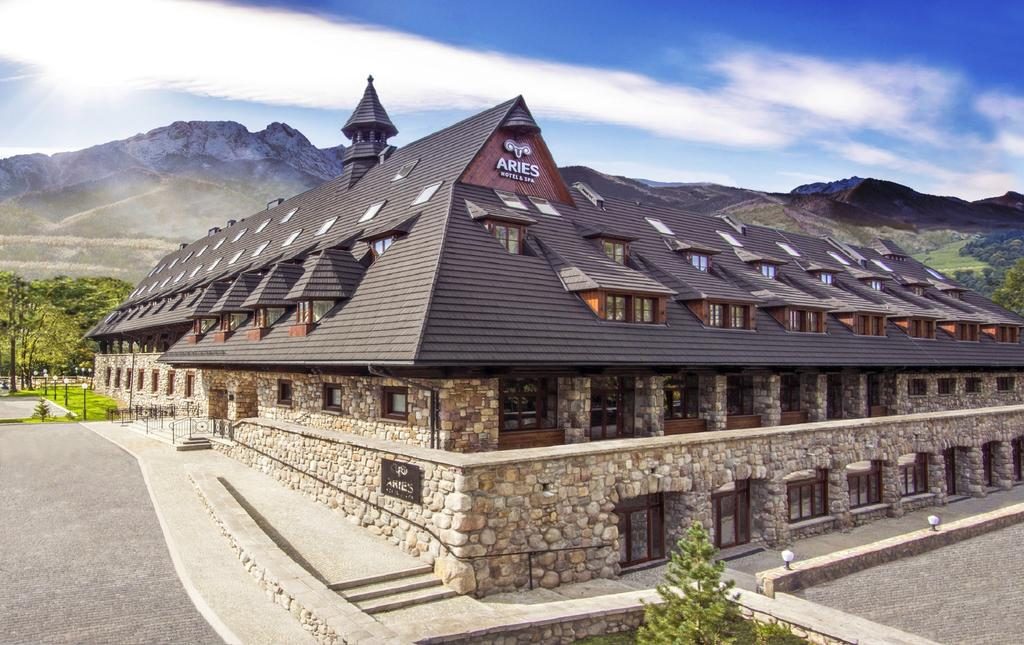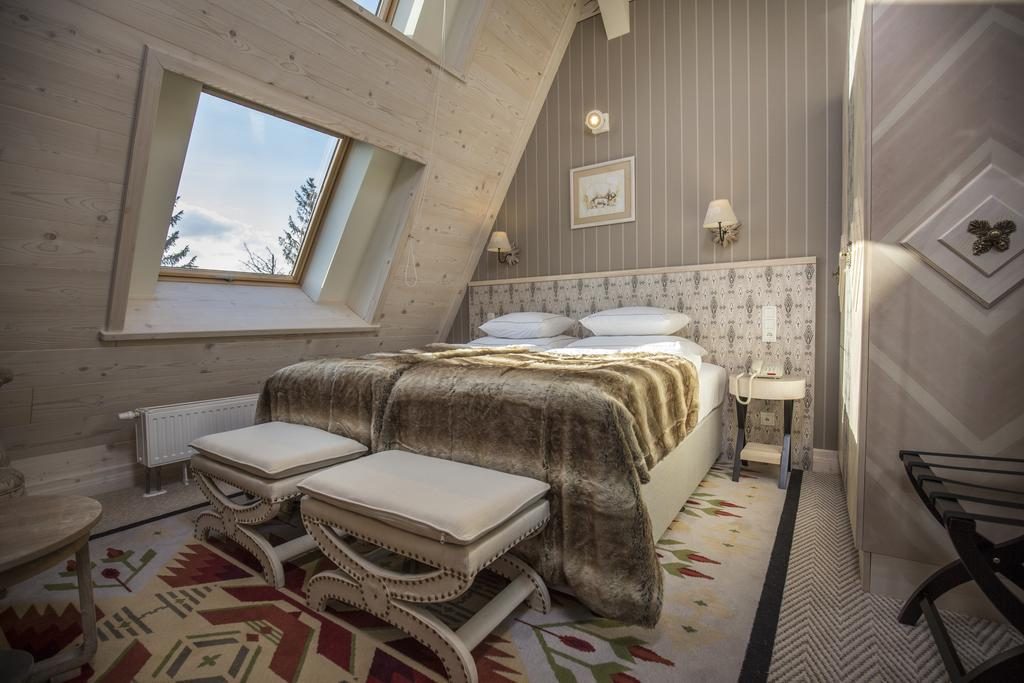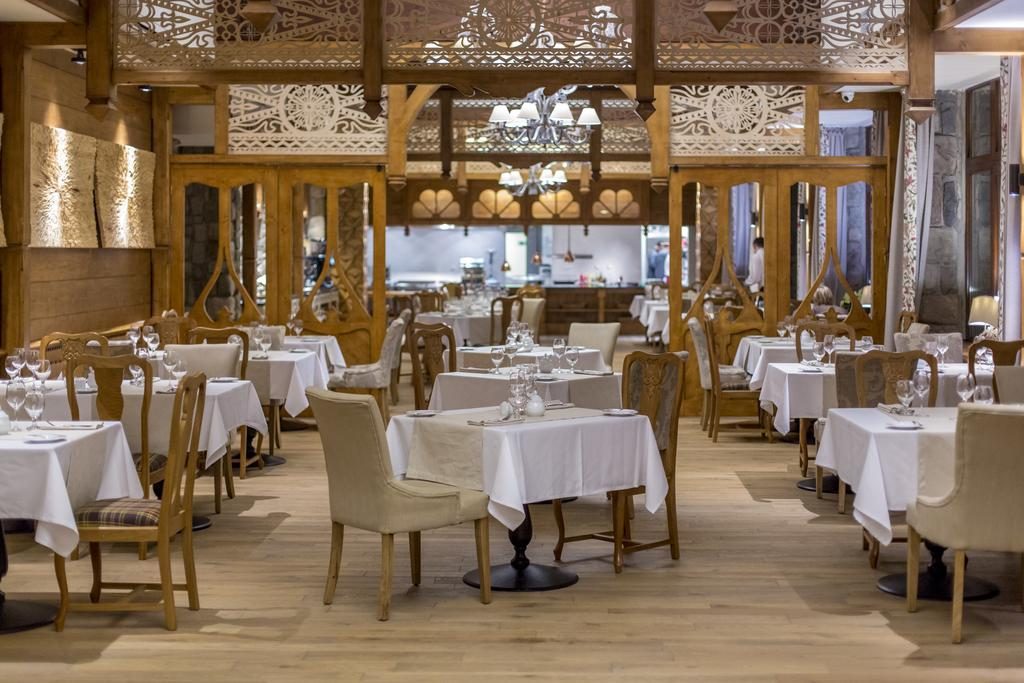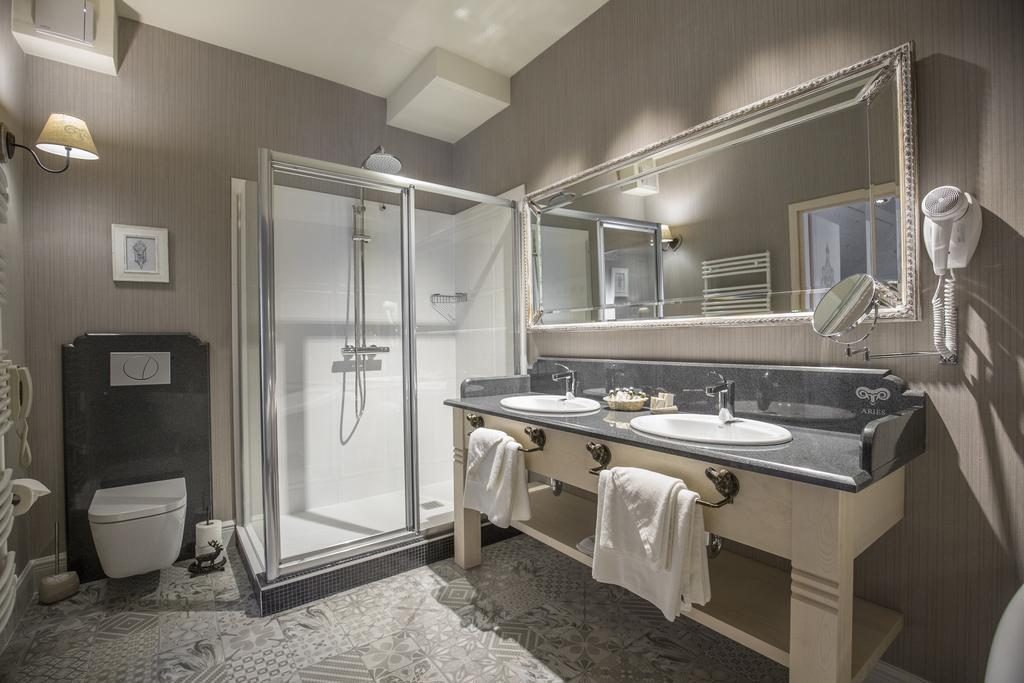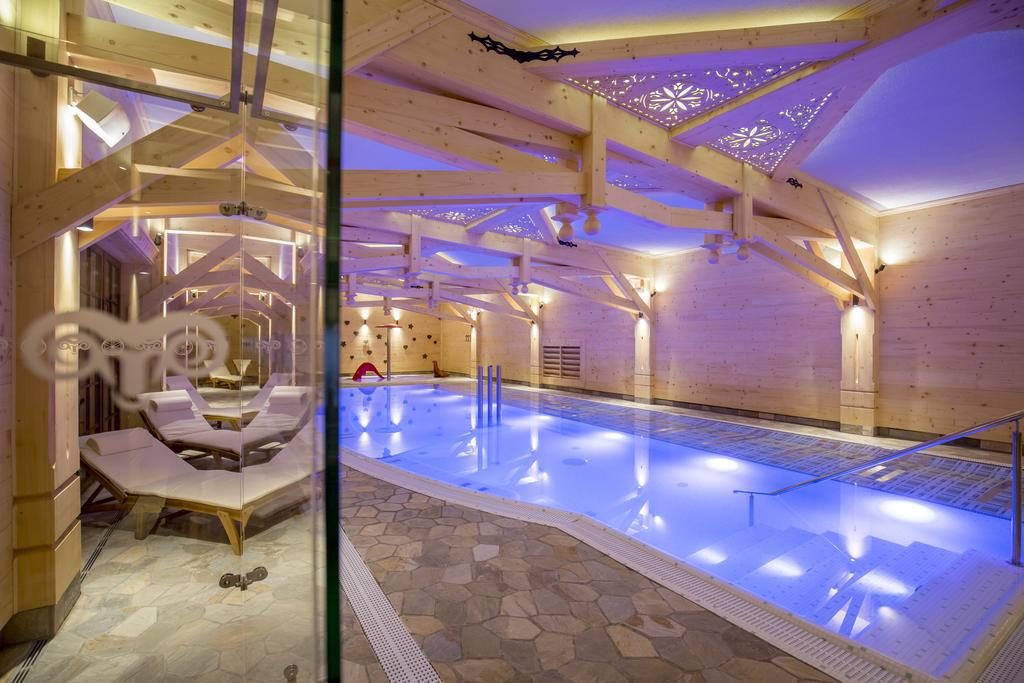 Stodoła 7 (Osiek)
IN KASZUBY
A renowated barn located in the heart of Kaszuby. Modern, industrial design. Beautiful swimming pool, saunas, boutique interiors and delicious cuisine. Nearby a lake with a private dock. A place for adults only. Very distinctive interior design.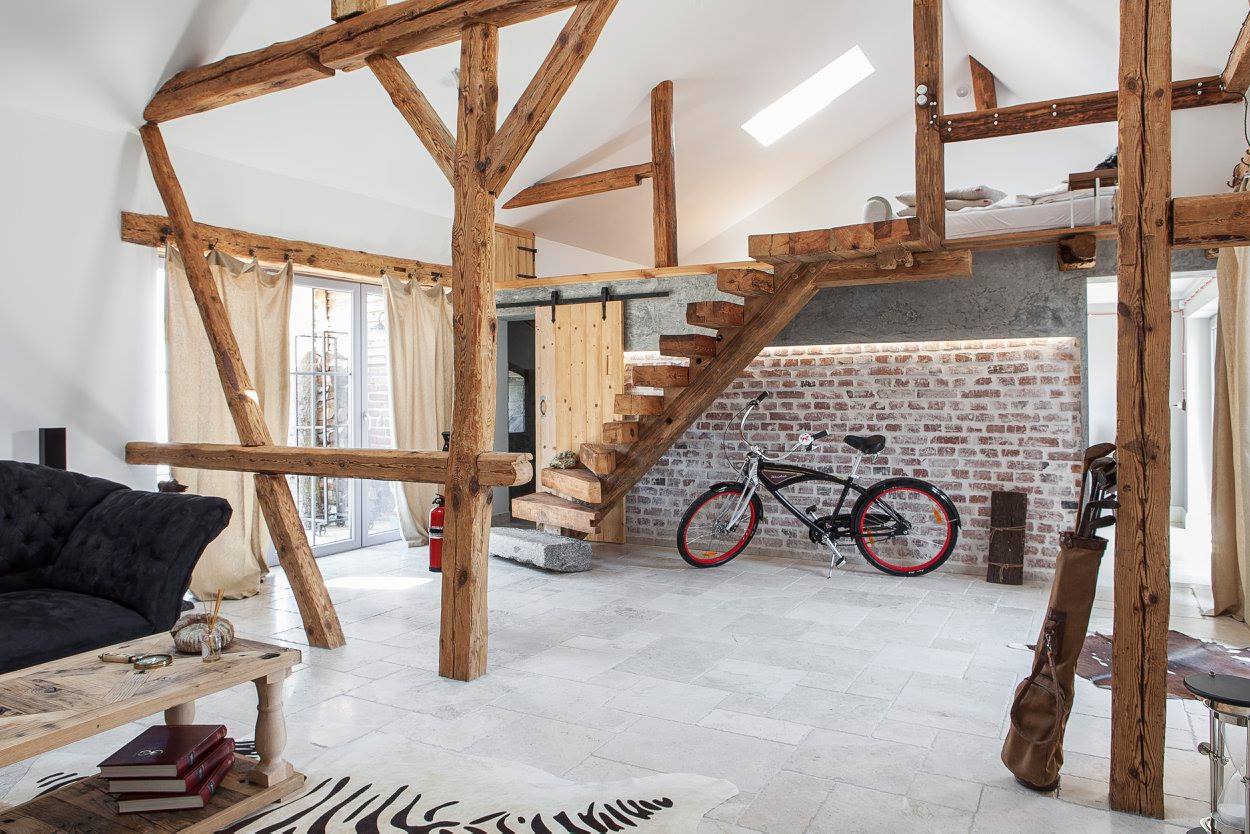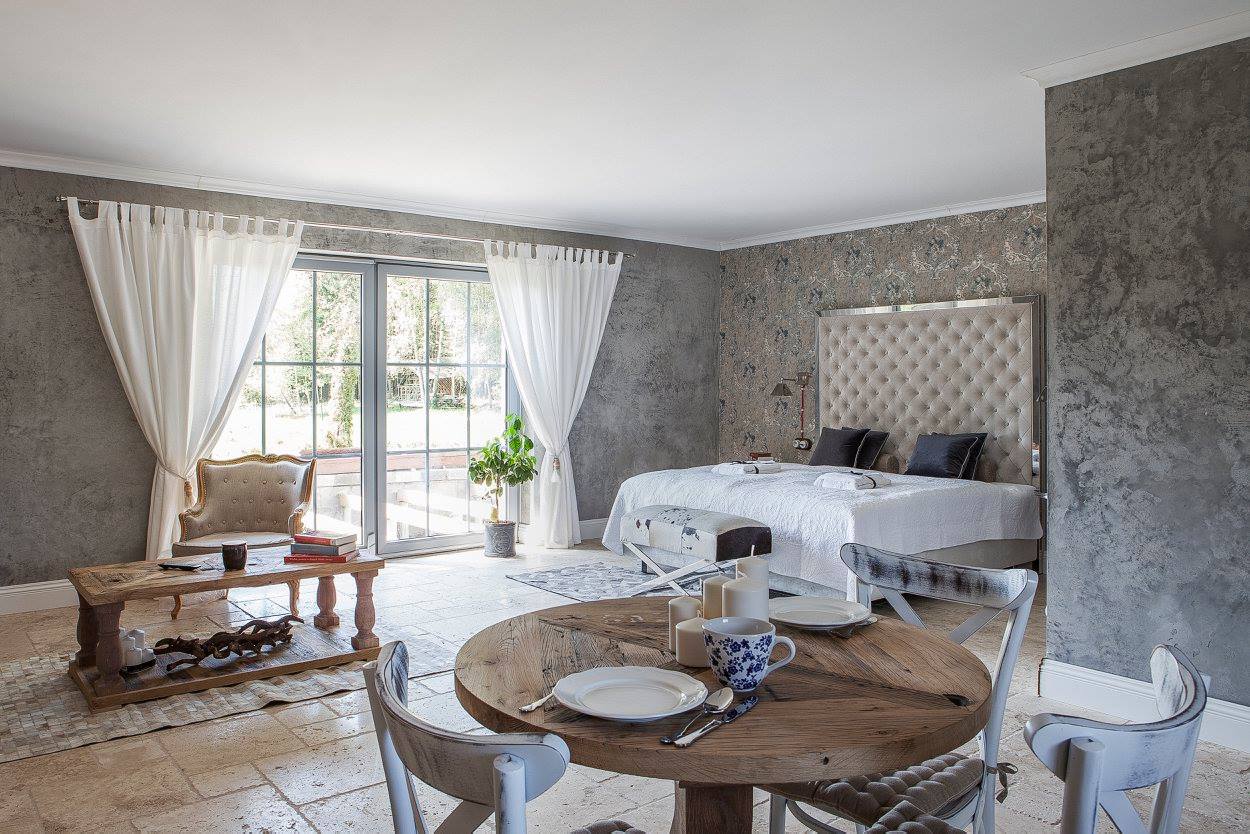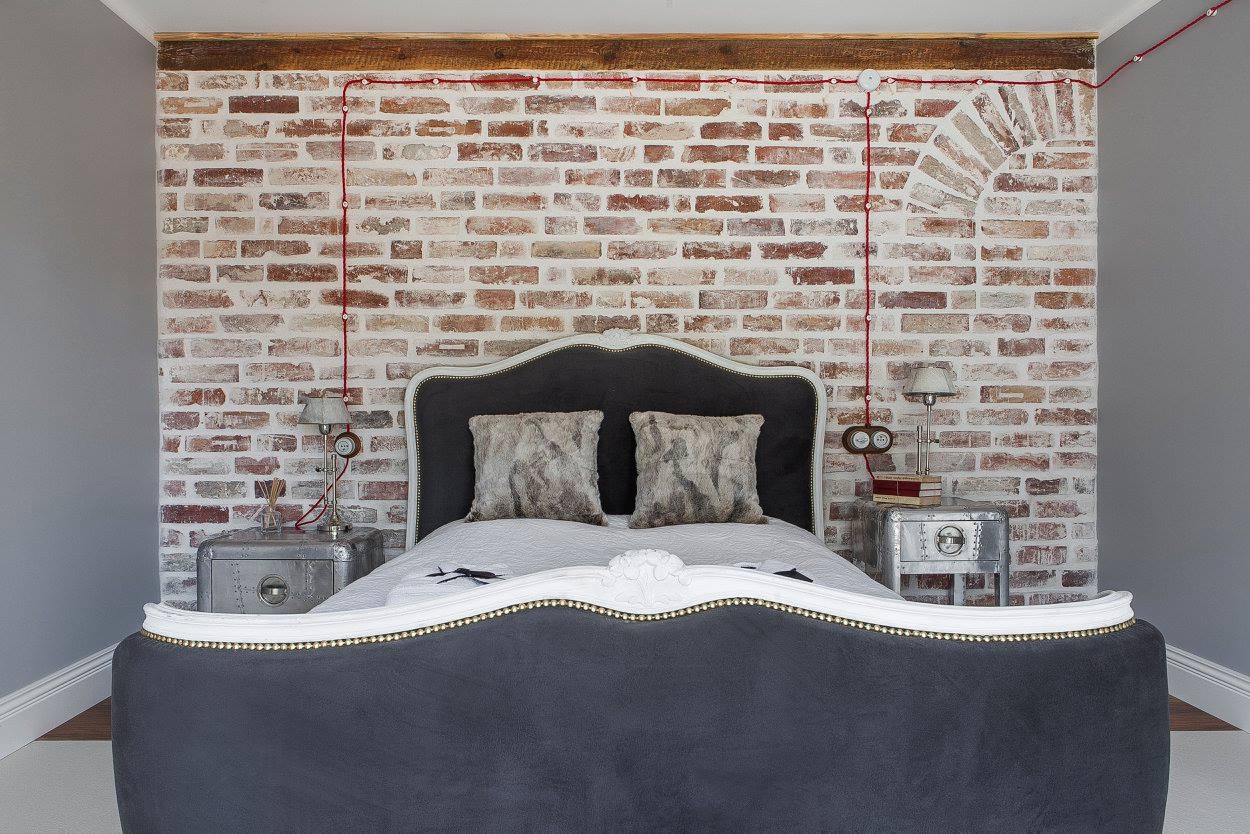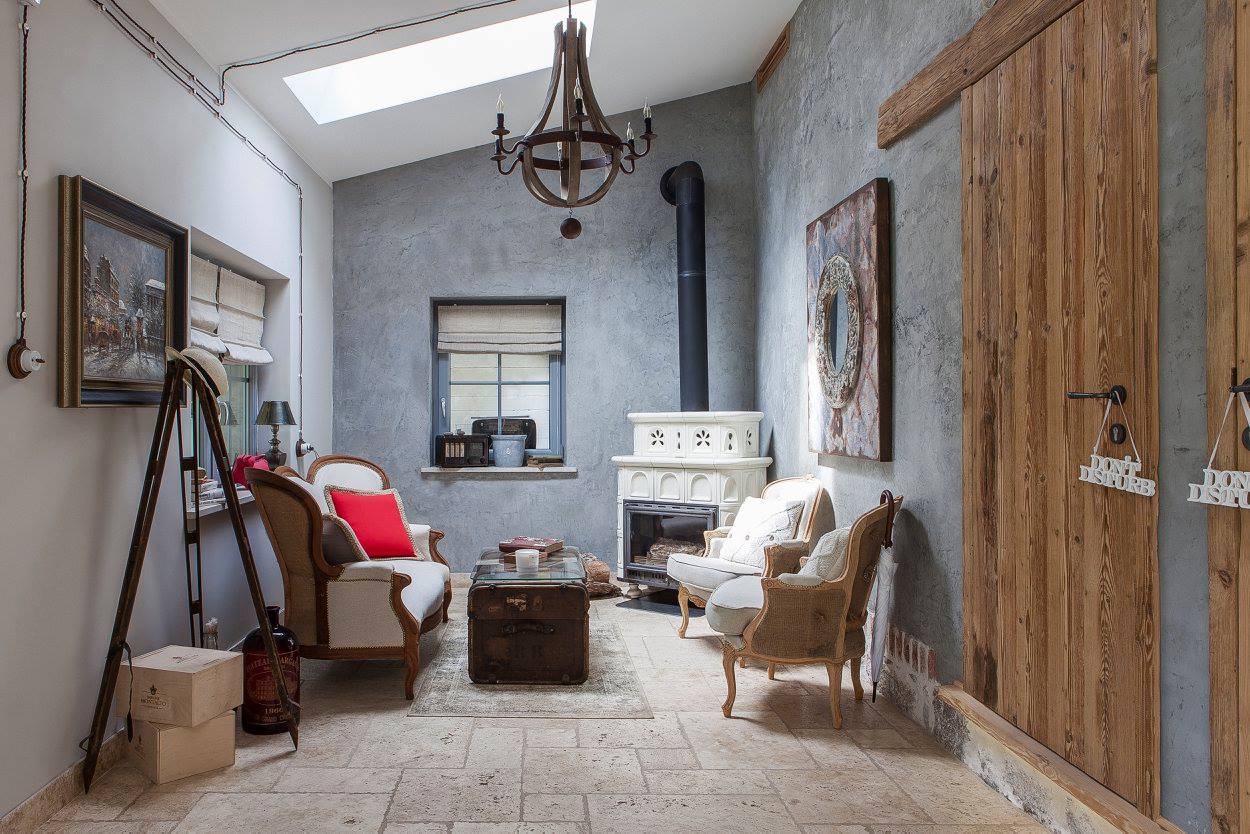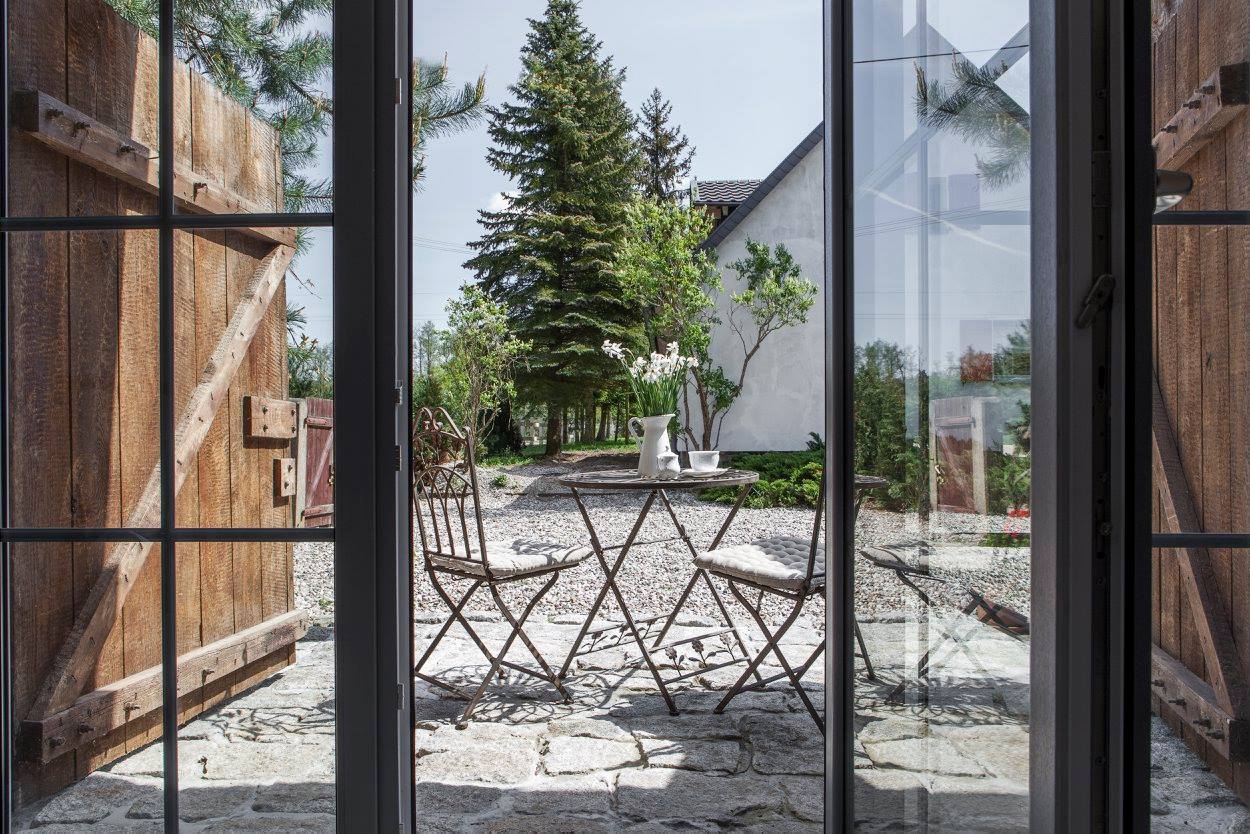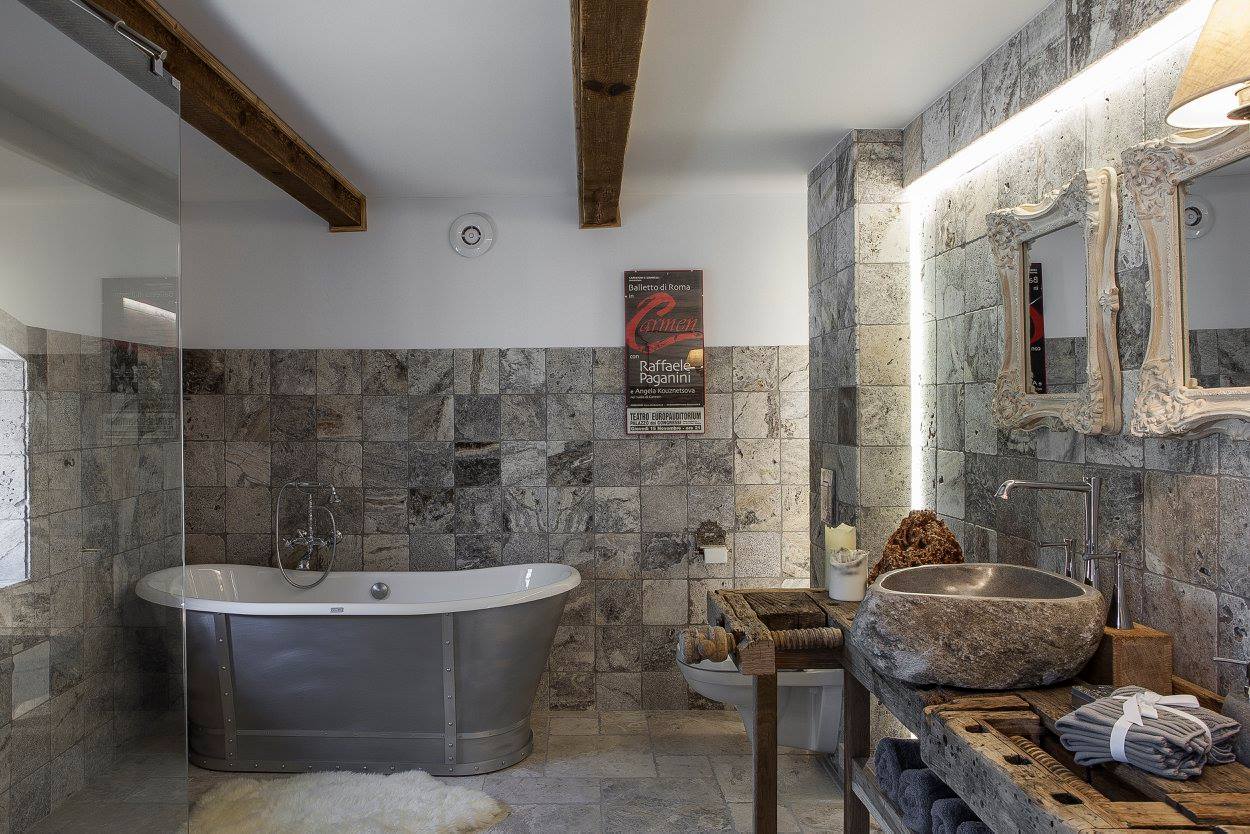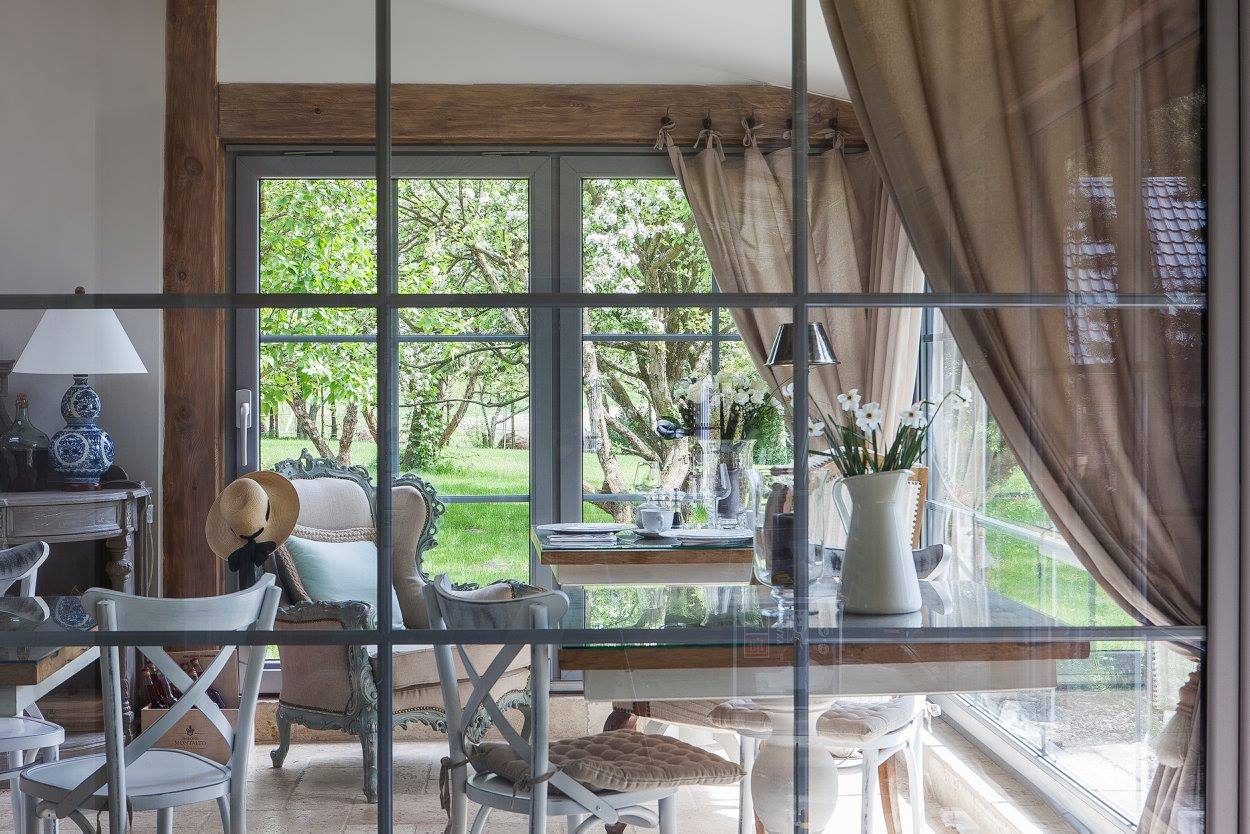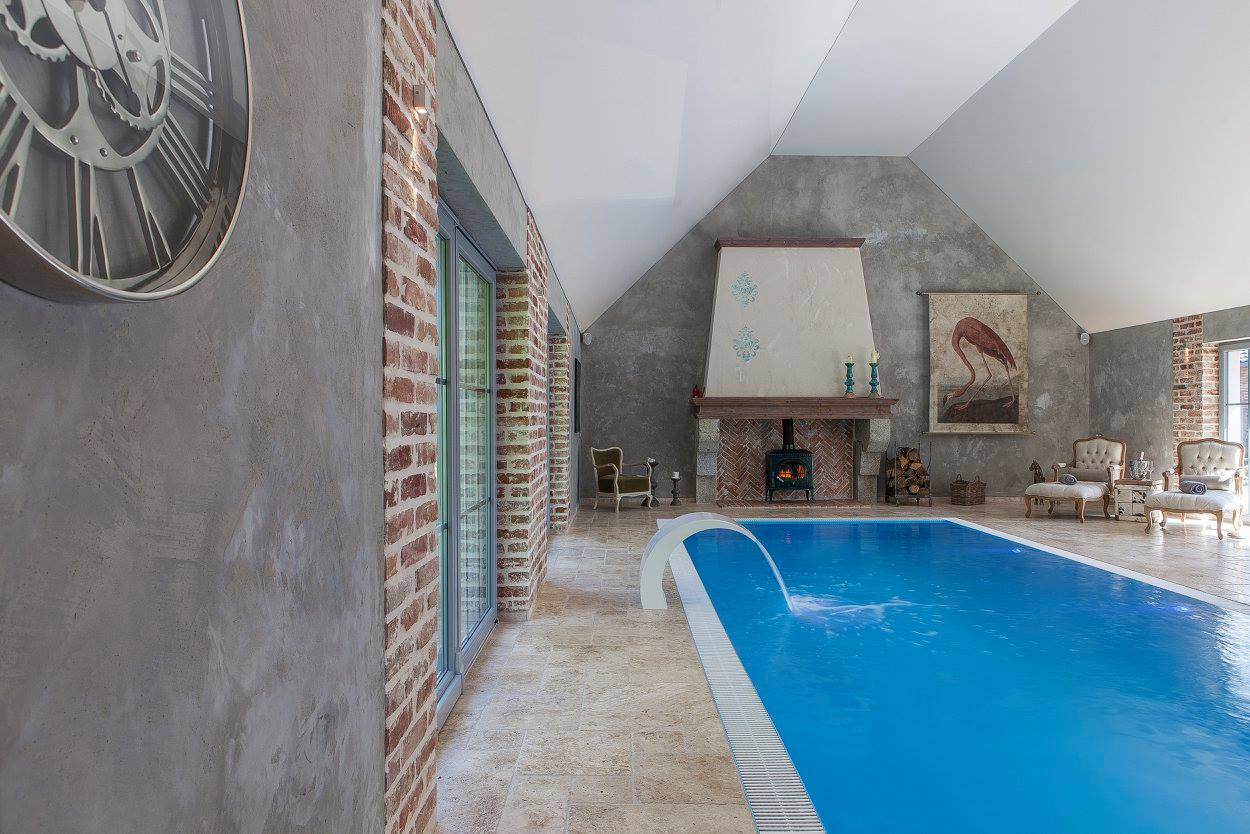 WYGNANOWICE (Wygnanowice, lubelskie)
IN LUBELSKIE
A house with a soul. Two bedrooms, living room, terraces, forrest, nature. Quiet. A dream place for relaxing during yoga. To get away from everyday rush – it's an excellent choice. Very minimalistic design, but really big nature all around, perfect combination. Definetely one of the coolest places on the list and in Poland.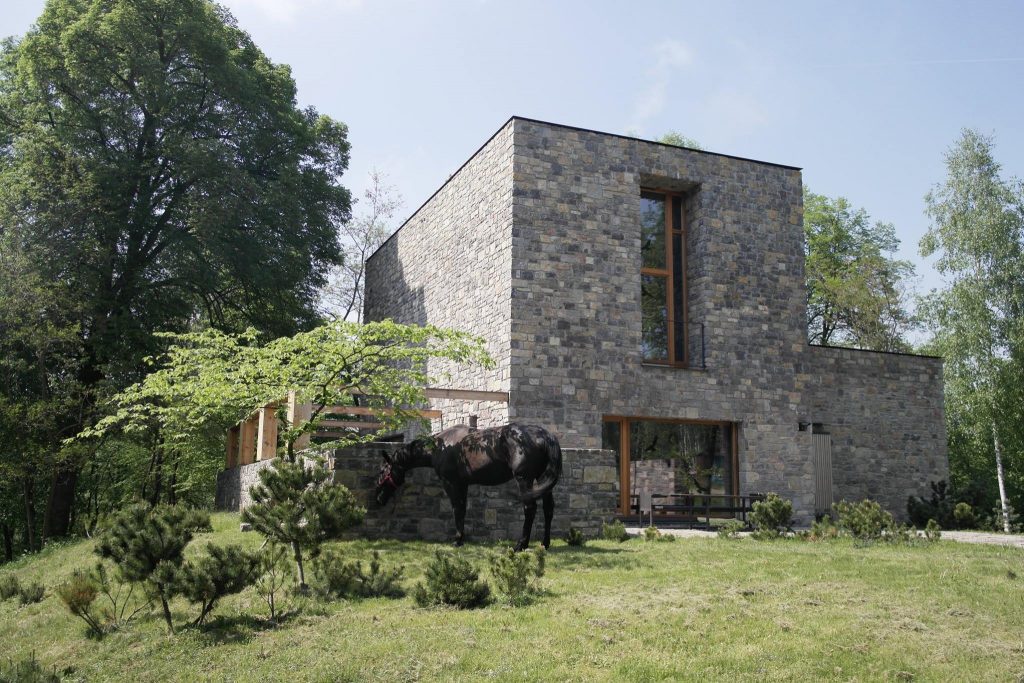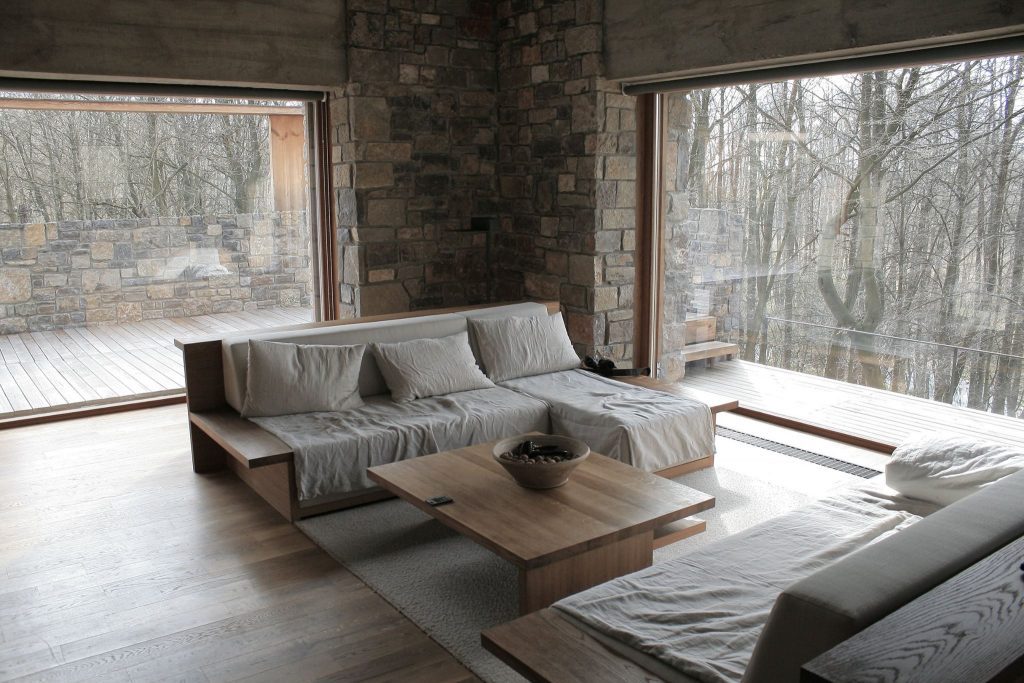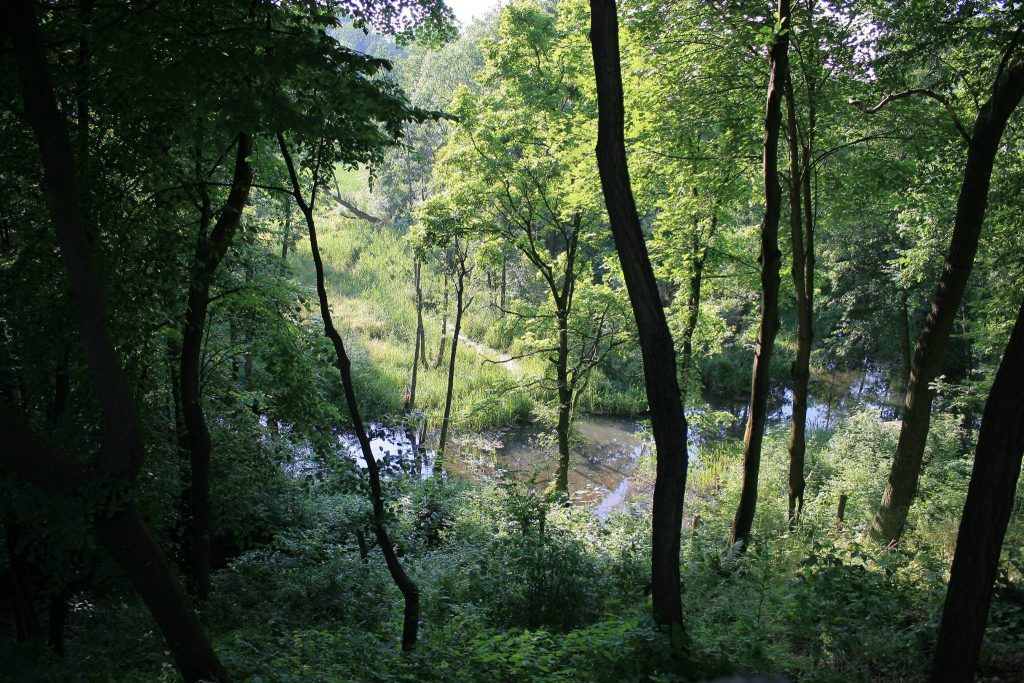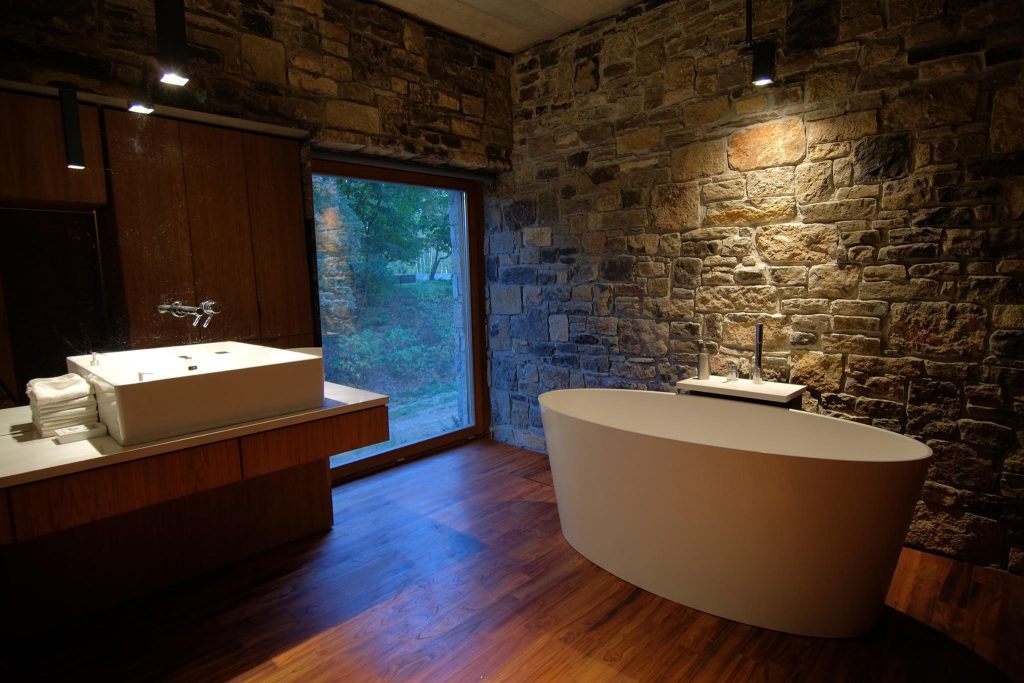 A restaurant with guest rooms in which you can stay. Rooms are raw, ascetic, very nice and stylish. Such aestetics is hard to accomplish. Even with just looking on the photos I can feel the quietness emerging from that place. Just add delicious cuisine and you have a recipe for an extraordinary weekend in Sopot. i recommend it especially to those who want to visit Sopot, but are not too fond of the crowds. If you are looking for great places in Sopot, where you should eat and relax go to my post about Sopot.
1050 Apartments (Kościelisko, małopolskie)
IN PODHALE
One of the most beautiful apartments I have ever seen, amazingly designed, with an eye for detail. There is a lot of space so you can travel in a bigger group. Rooms have big terraces with a panoramic view on Tatry, one of a kind. The house is located off the beaten path, but easily accessible with a car. You can choose one of the appartments on the top floor, they have bunk beds and double beds. The apartement on the ground floor is the biggest and has the most breathtaking view. I strongly recommend it beacause the owners are just as amazing. Young, cool, they recommend great places in the neighbourhood and they know everybody. I just love people like that!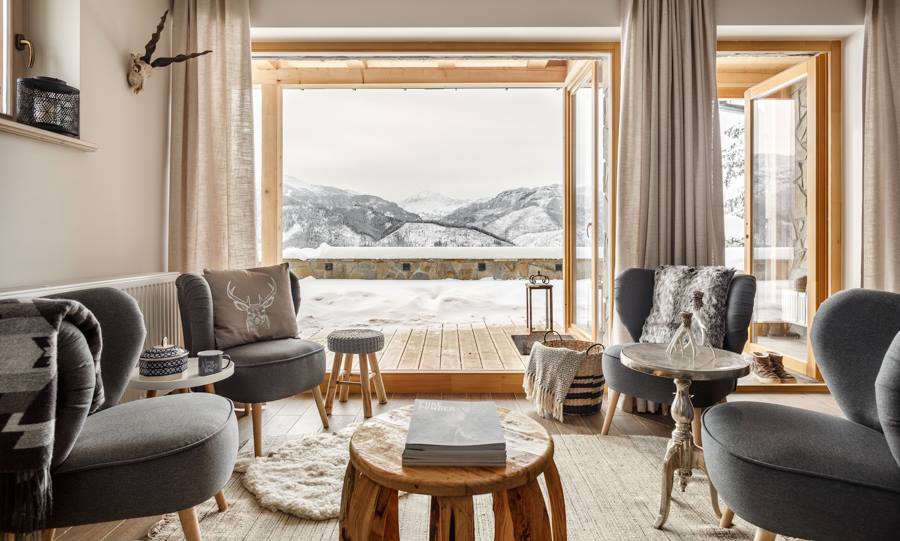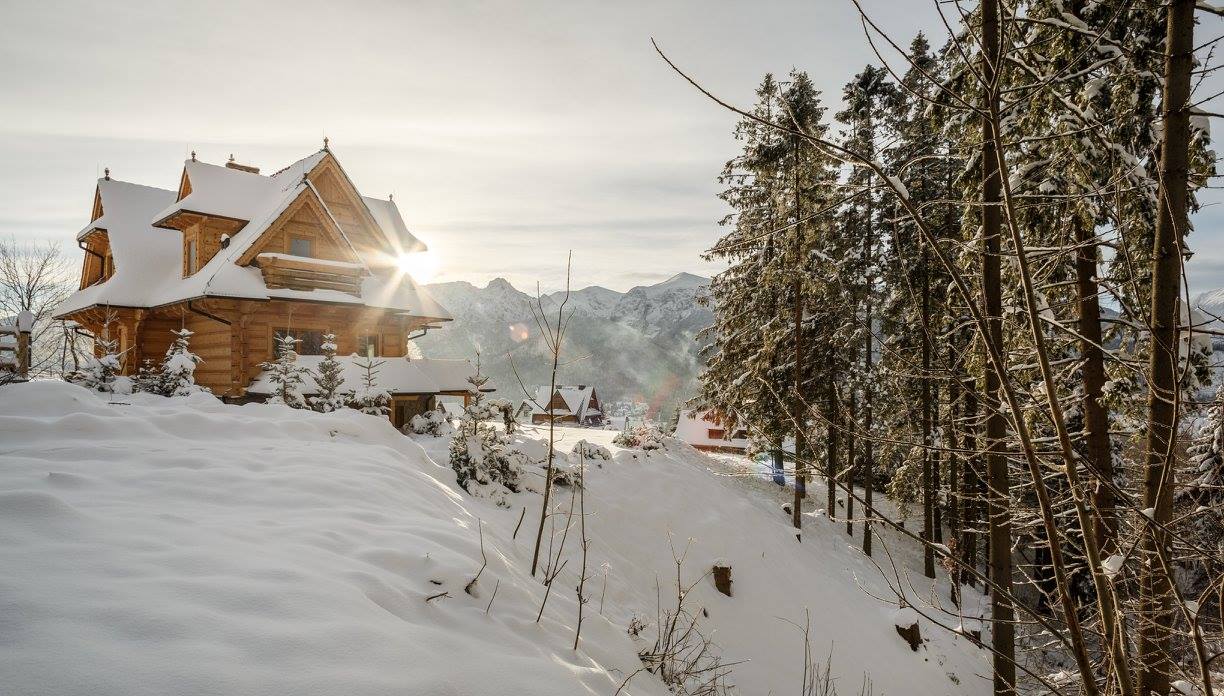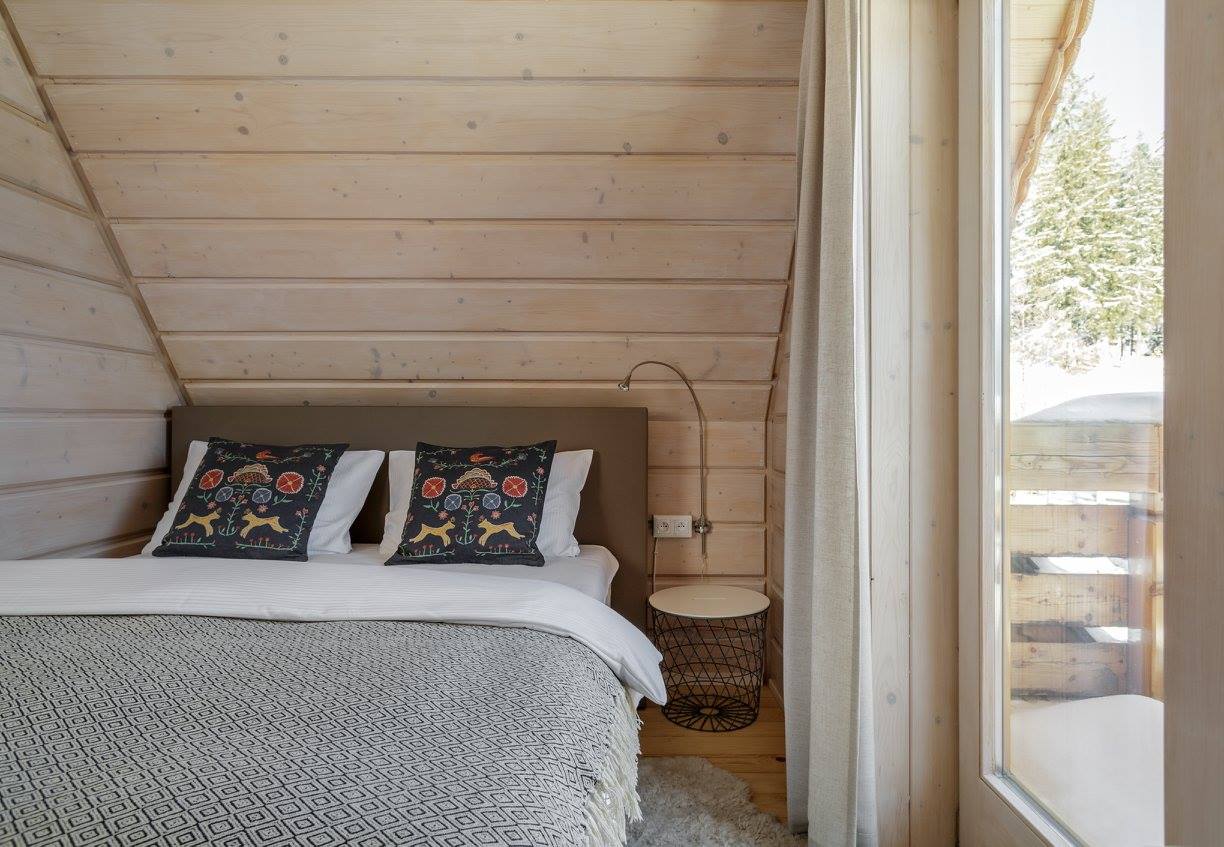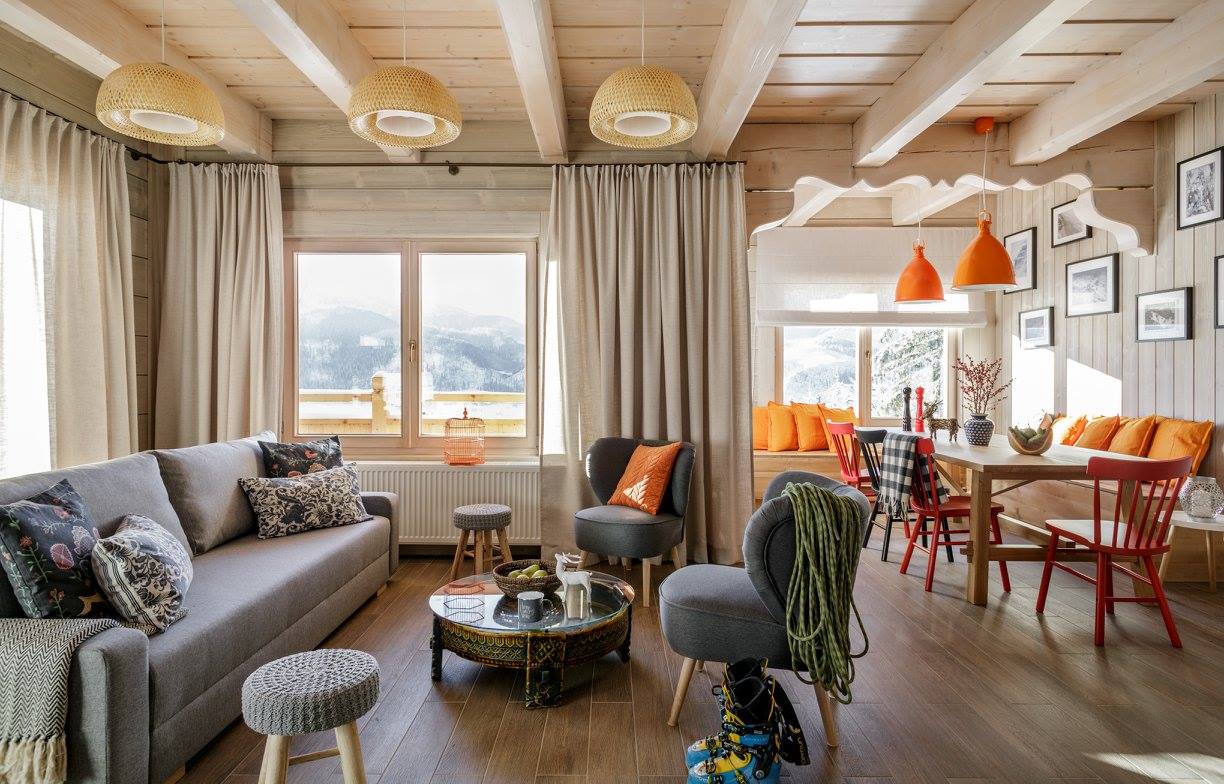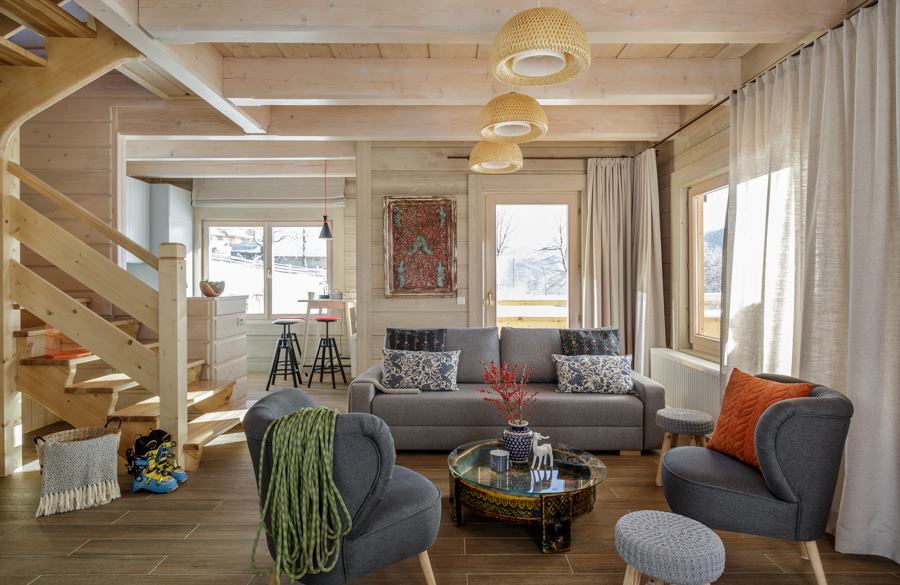 Fulinowo (Kuźnica/Jastarnia, Hel)
BY THE SEA
Just when I thought that going to Hel is going camping only I found this place. In whites, with details, with a dreamlike patio. I can tell you straight it's my holiday must! The place is so beautiful that it's hard to book, but it's definetely worth a try. Fulinowo has a new place – in Grzybowo. Also very beautiful. Here all the guests feel welcome, both children and adults, and dogs too. This lead is extremely special, because to find a beautiful place in Hel is like to win a lottery. If you know any – please share it in a comment.
Lawendowo (Stare Juchy, warmińsko- mazurskie)
IN MASURIA
Lawendowo was created in the place of an old barn on a massive, beautiful area with an access to the lake. Bright interiors and kitchen serving meals with local produce make it hard to leave after just a weekend. Rooms are spacious and comfortable. And in addition they are designed so that they can be joined together and you can visit the place with friends or family. You can enjoy it in both summer and winter. I reminisce in Lawendowo the possibility of everyone's finding a place for relaxing just for themselves. The green area is nicely designed. Sunbeds, hammocks, cottages, gazebos. And this amazing path to the lake running through green hills of Mazury Garbate. Wonderful! I close my eyes and go back to that amazing place.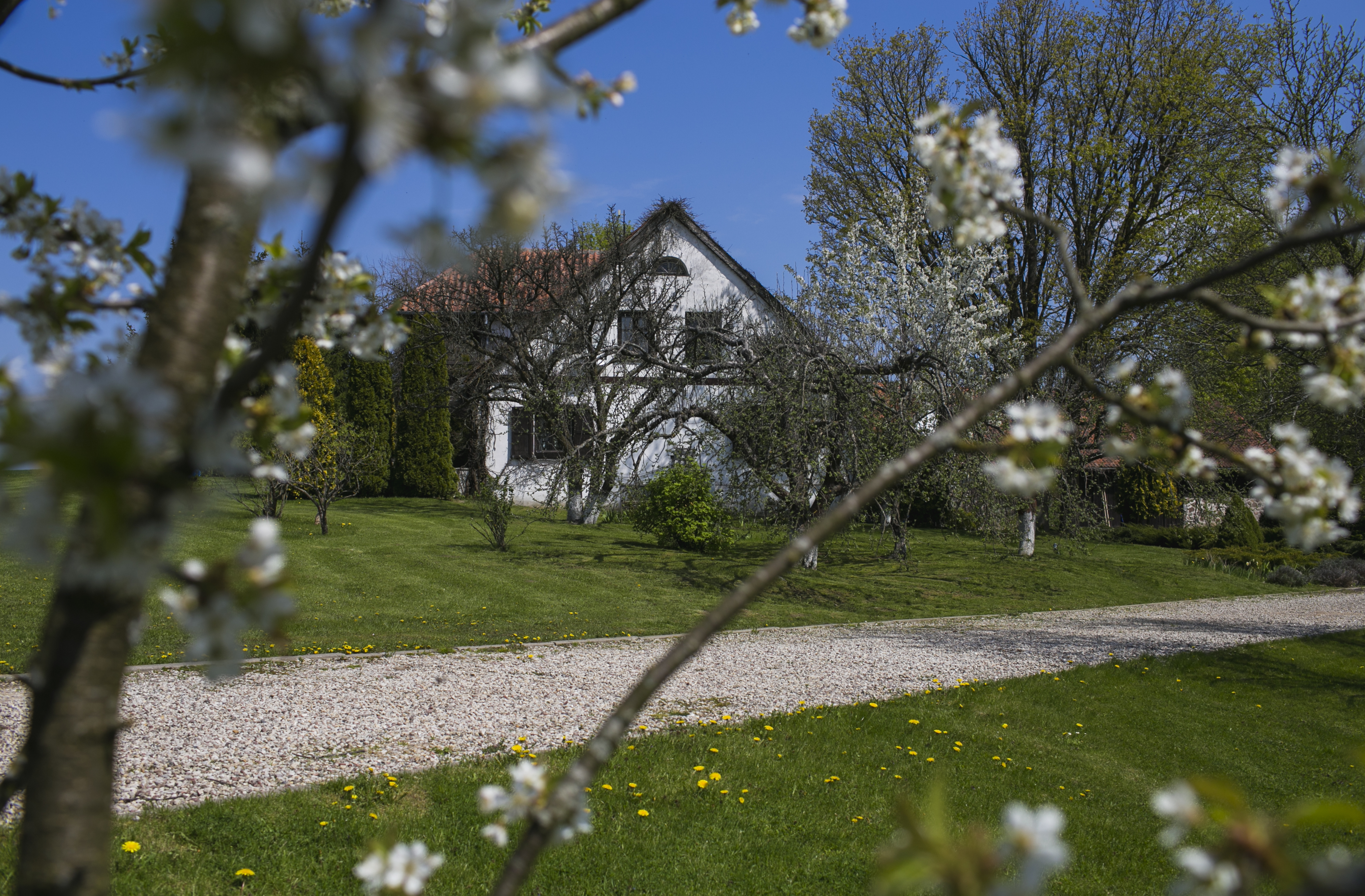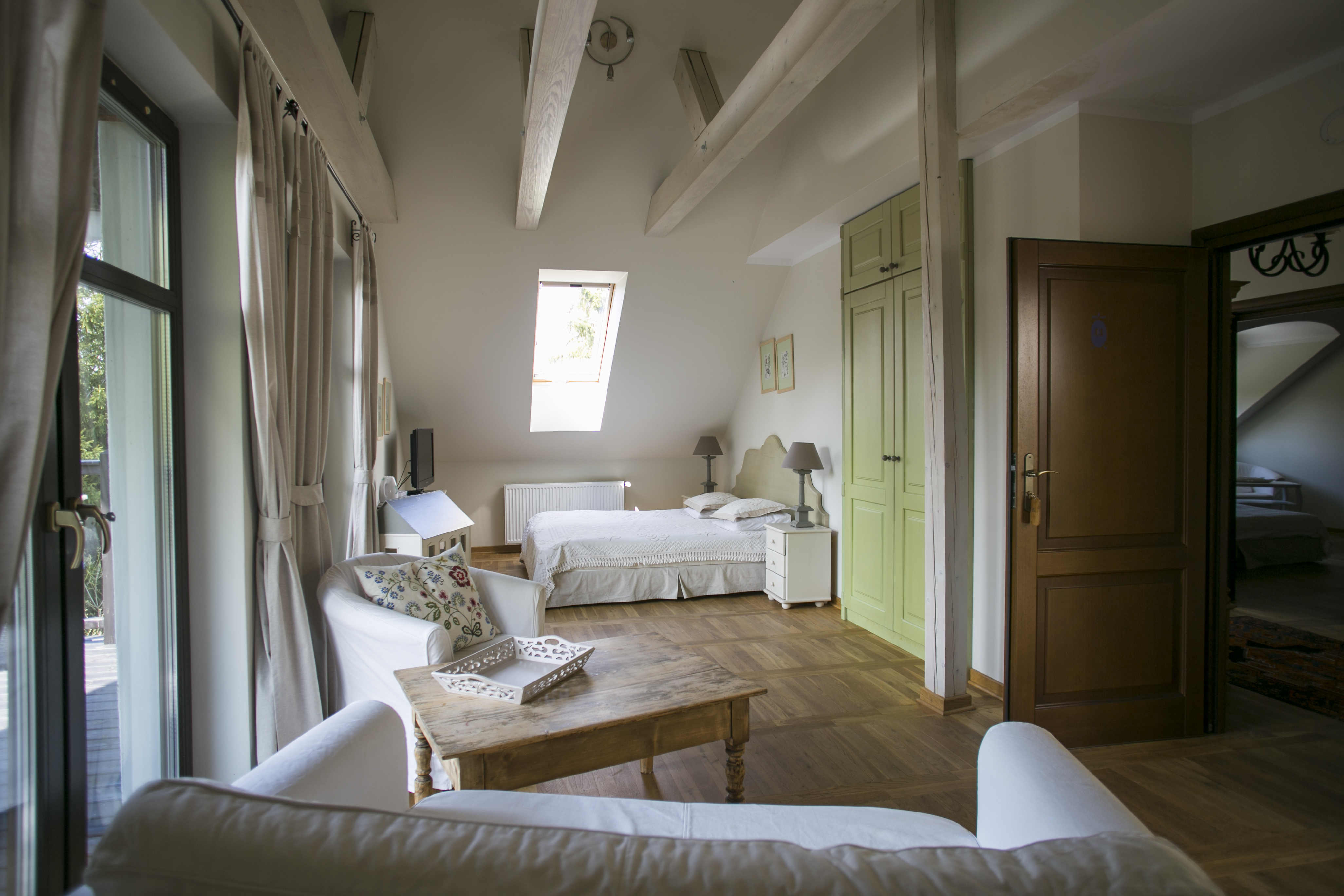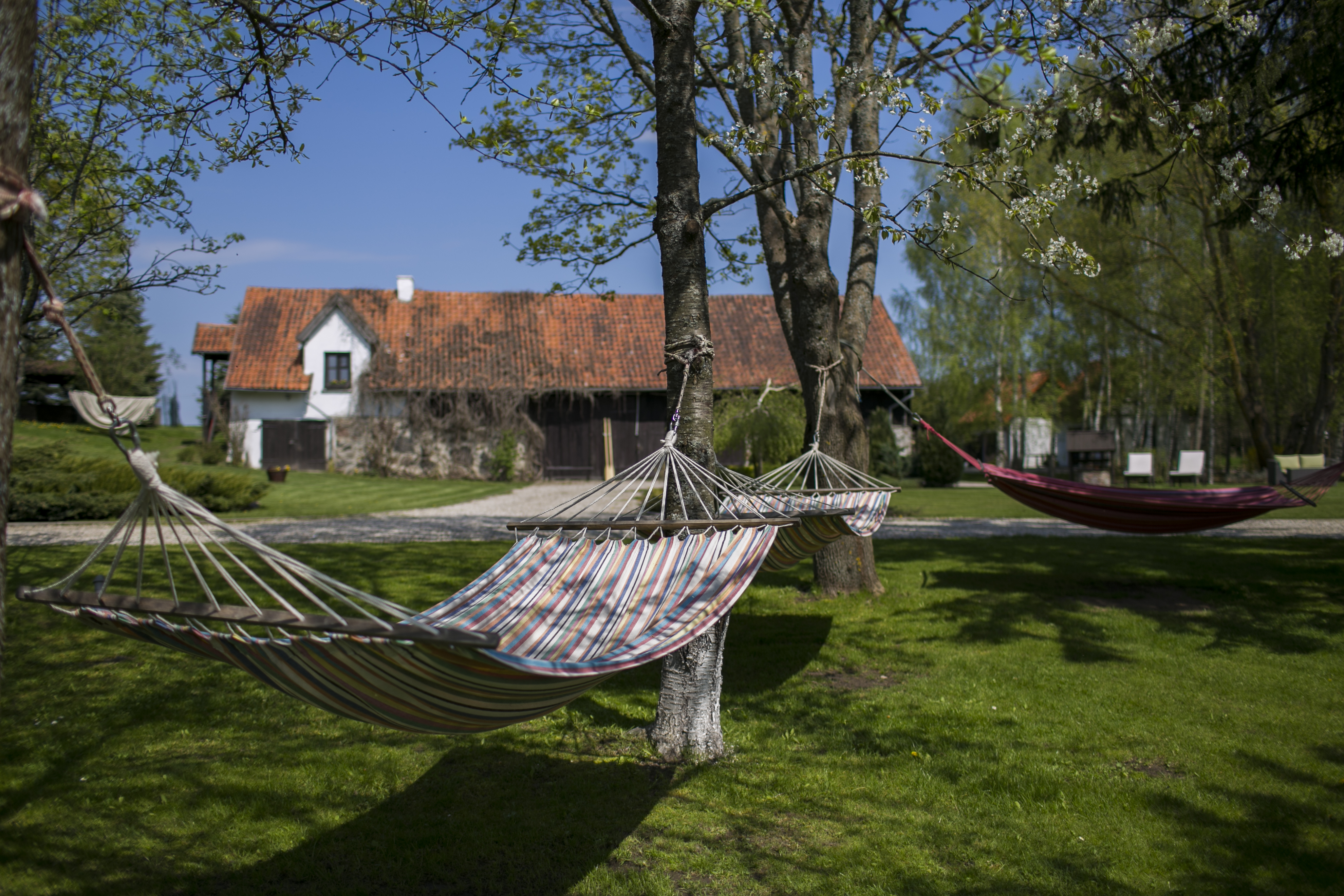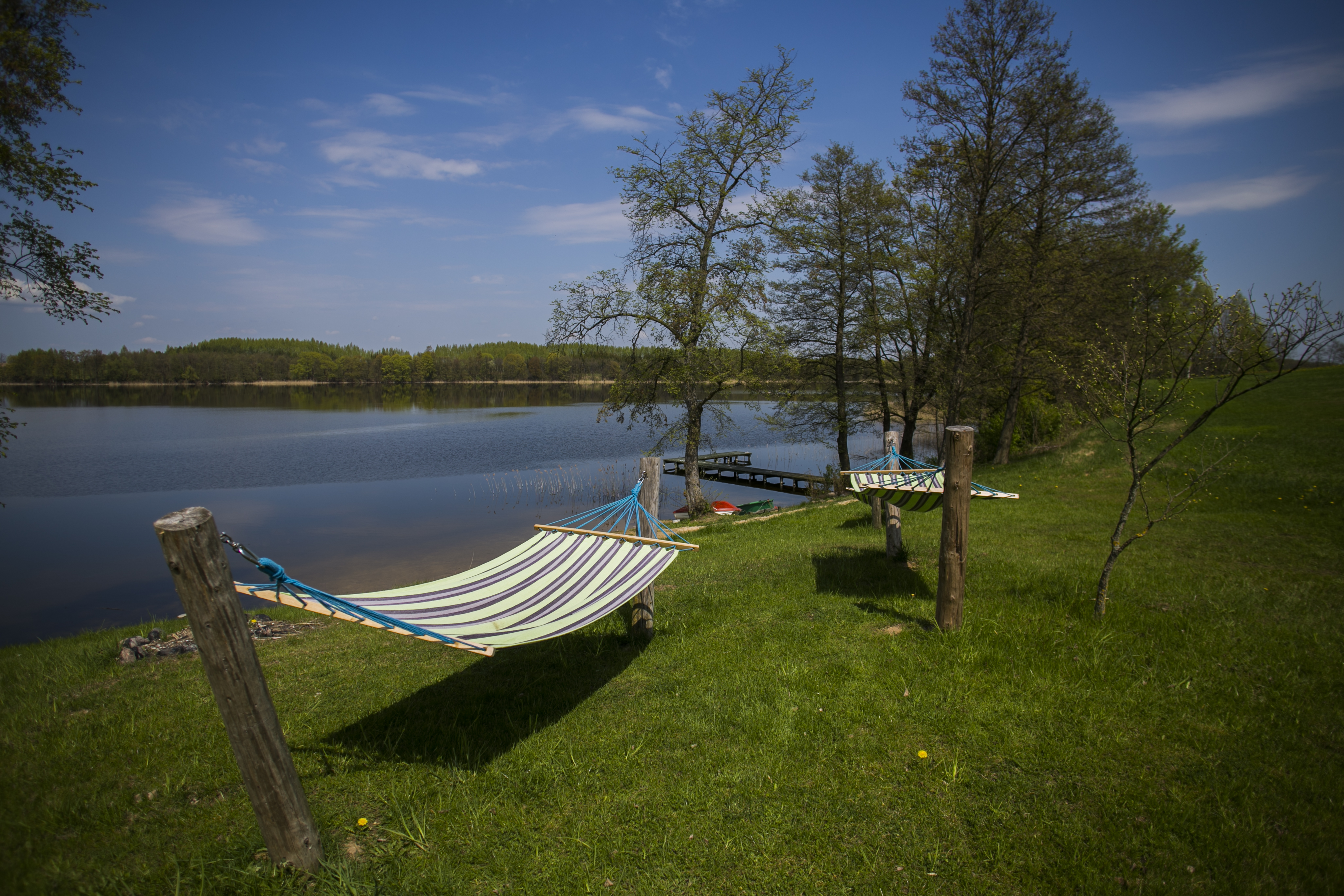 IN MASURIA
This place is located in a beautiful masurian village Lisewo by the breathtaking lake Rajgrodzkie. Guests can use the whole place, including a big, beautifully restored house of 220 sq metres, a big barn (150 sq m) turned into a funspace for adults and children and 2000sq m of fenced area. Worth attention, a new place, very cool. Very different. A bit more raw, but that is the reason I think a lot of you might find it interesting.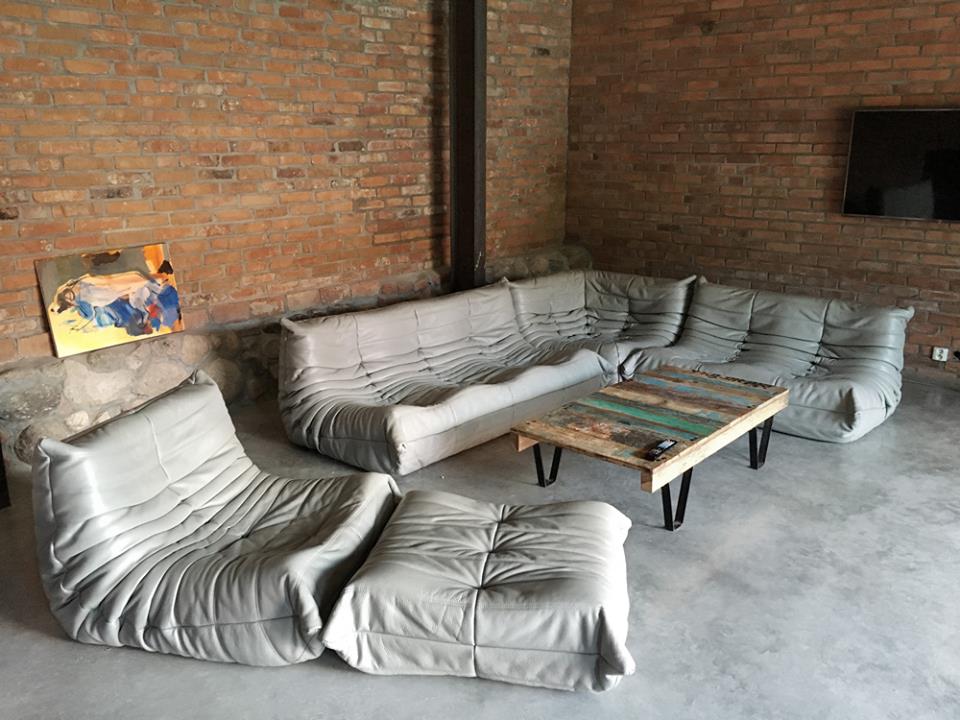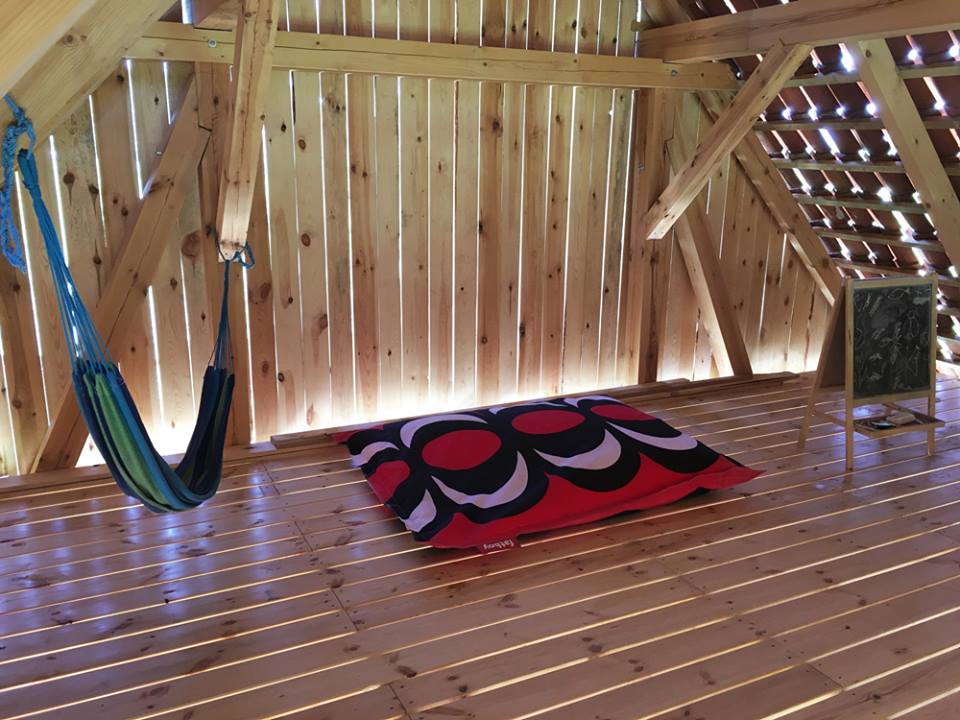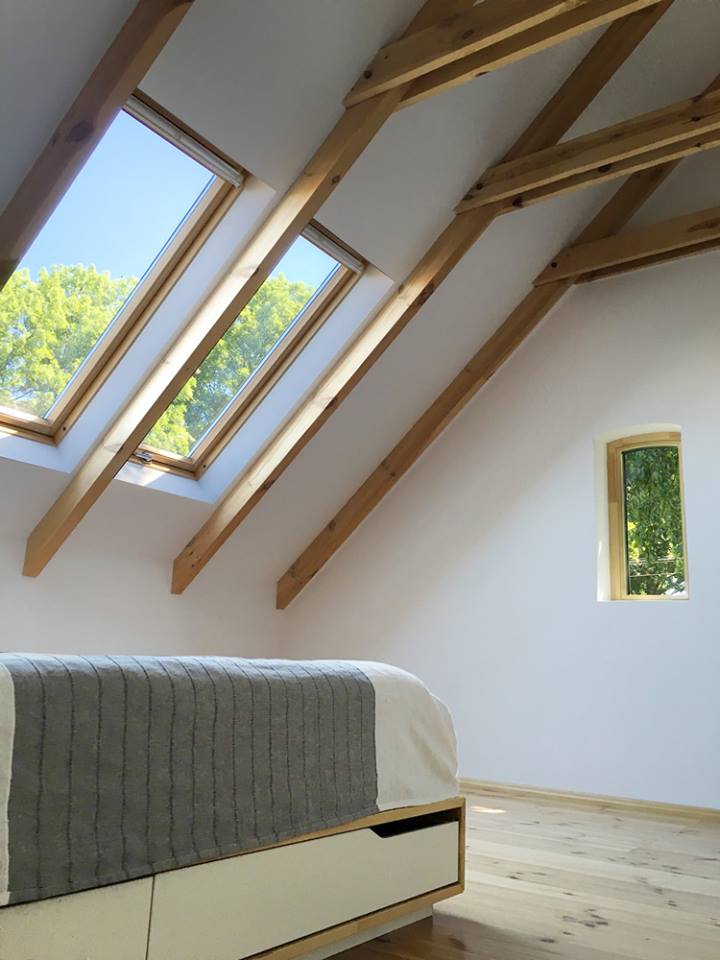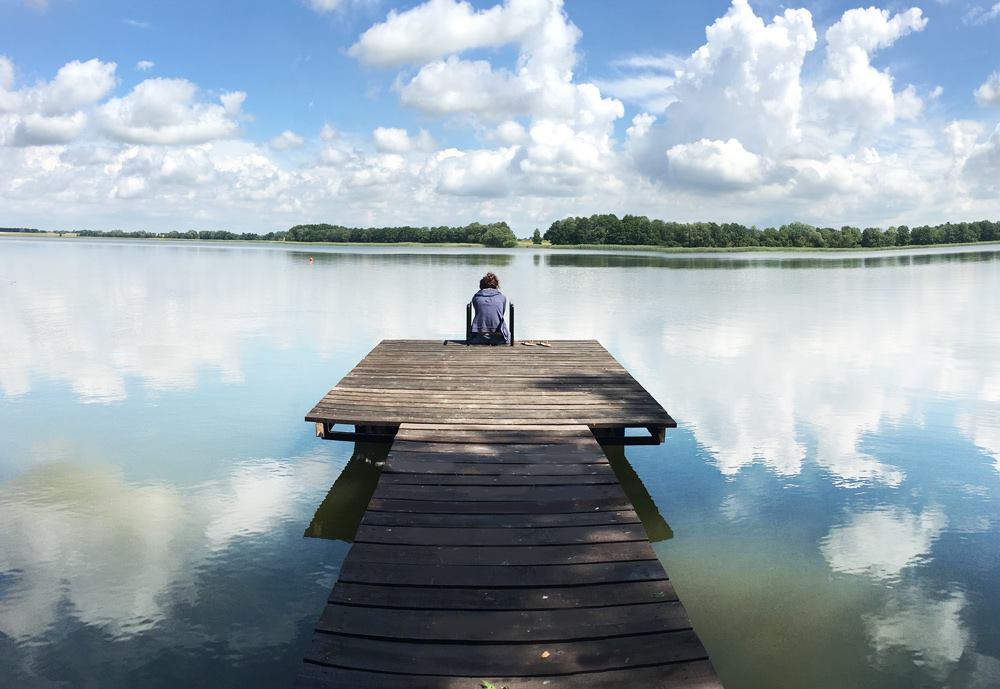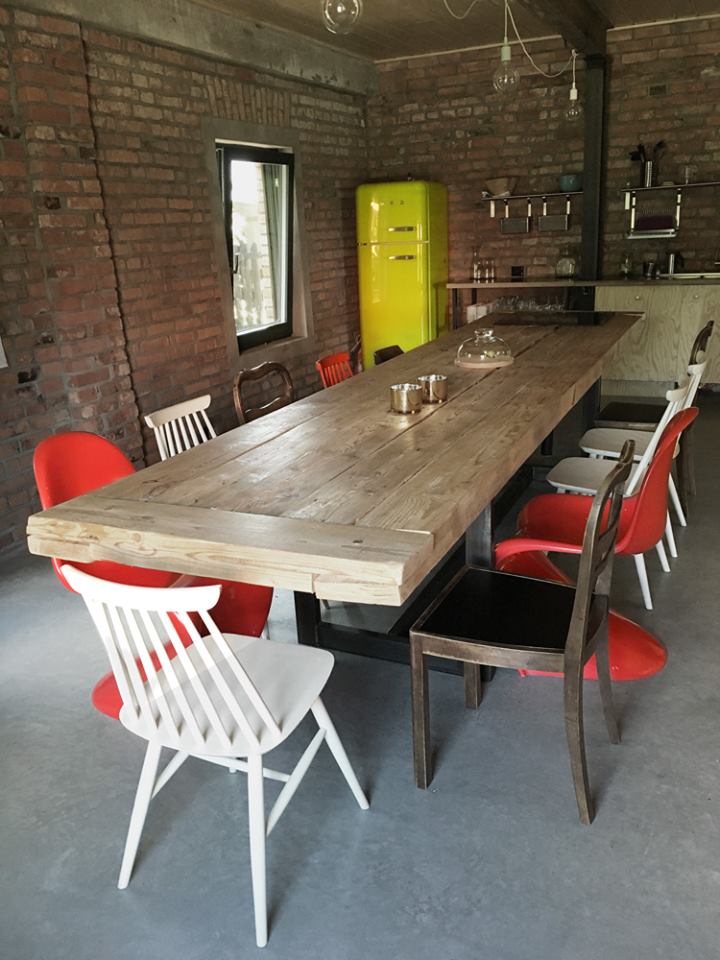 IN ŻUŁAWY
Beautiful, modern place with greatly designed interiors. The look of this place and the nature around take your breath away. It is located in a place reminiscent of Bieszczady and it is in fact the north of Poland.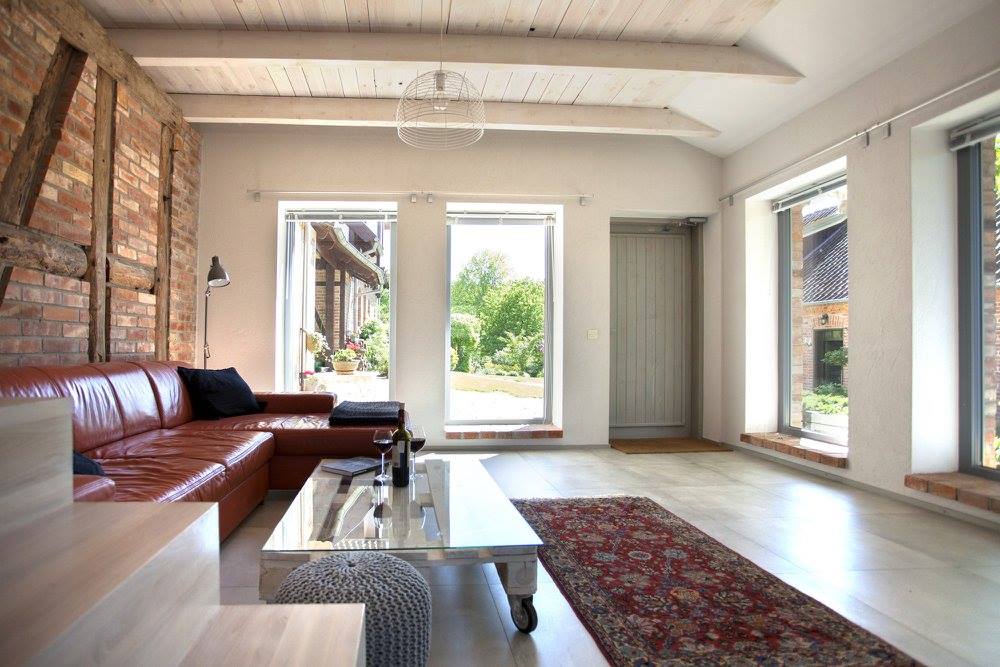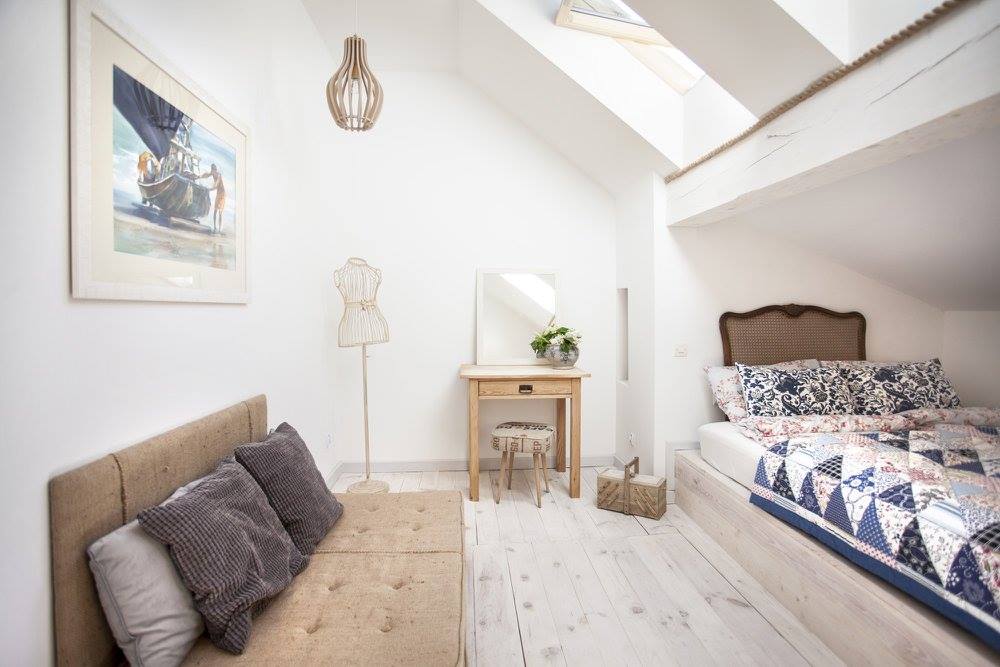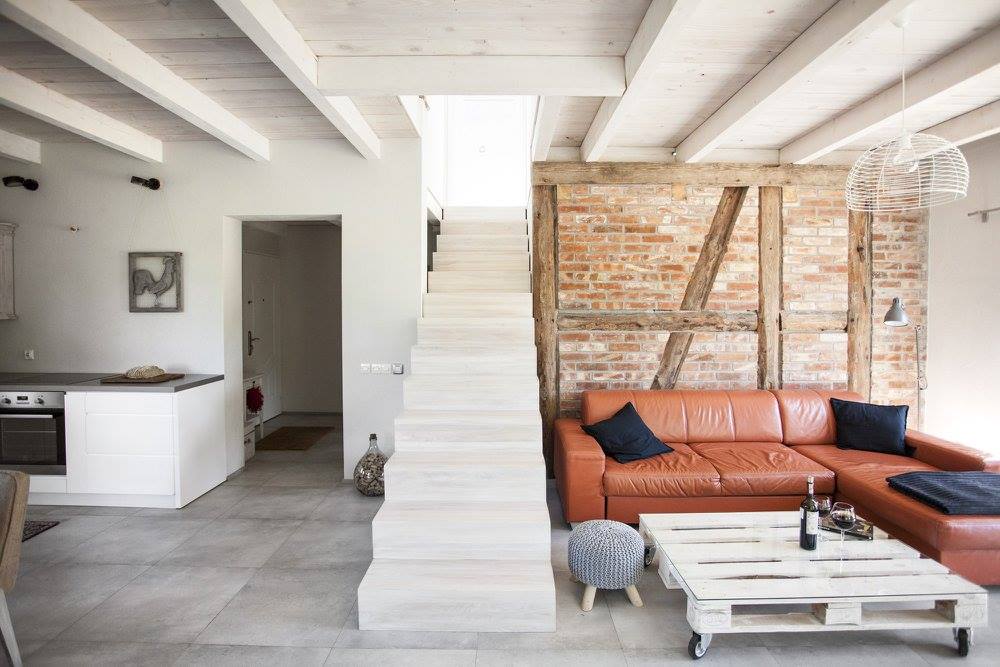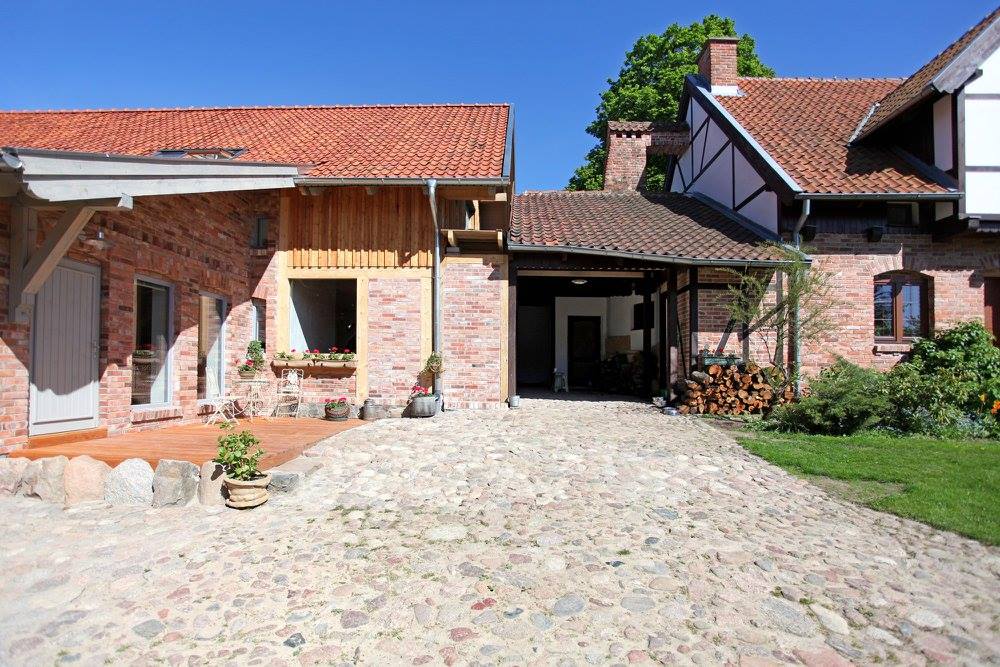 BY THE SEA
Houses by the sea, maybe not by the very sea, but quite close. Beautifully designed. It is a Moomins' dream come true. Interiors in a scandinavian style, bedrooms, kitchens, living rooms, terraces. Paradise for children. Even better then for the parents, beacause they can sit on the terrace while watching the playground. Also – playground in the houses. I don't think it takes more to make parents extremely happy.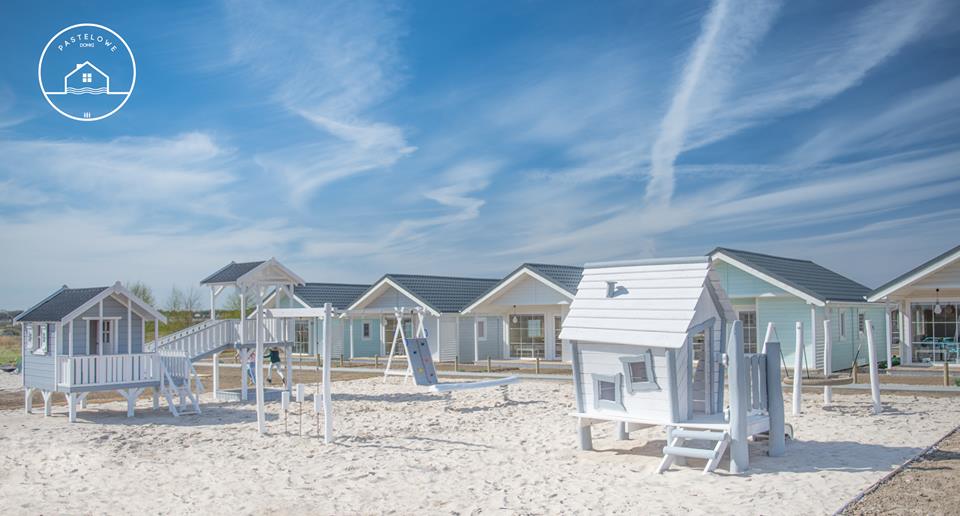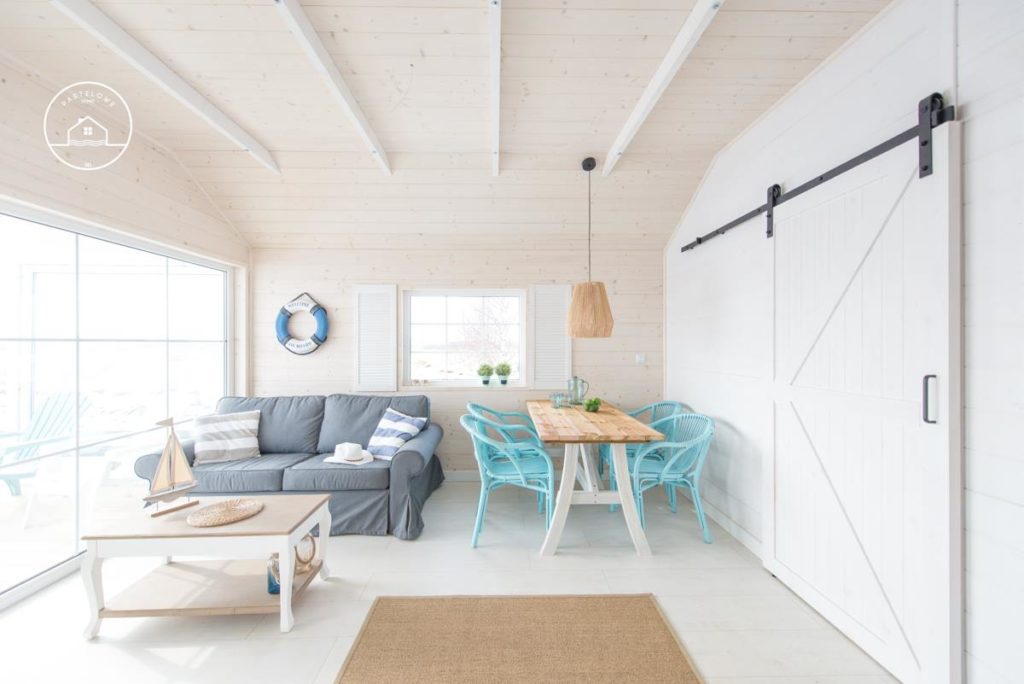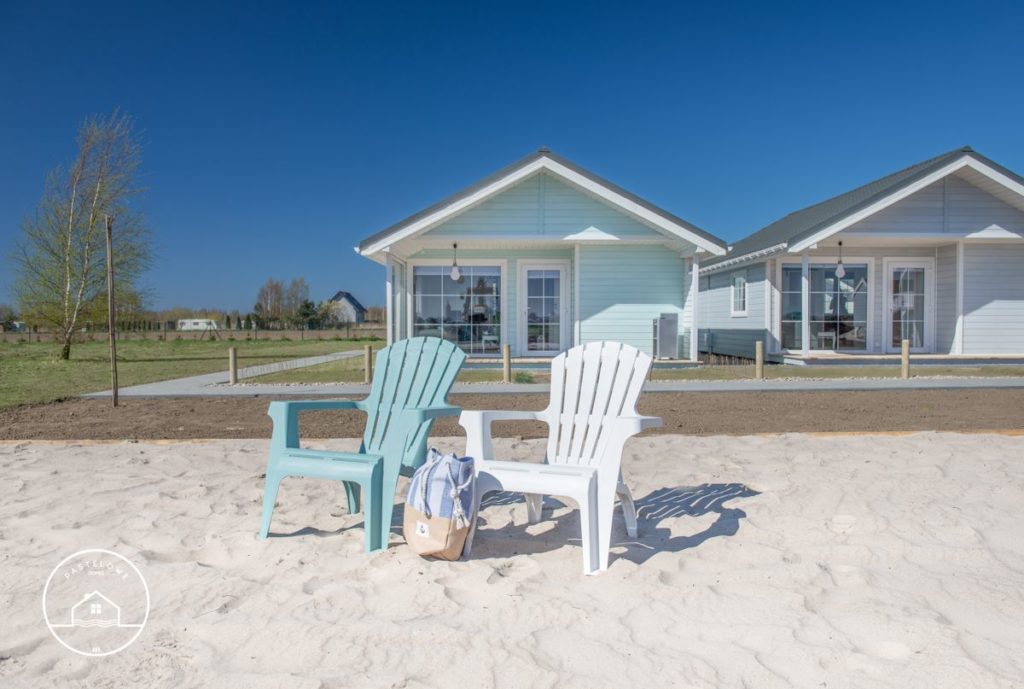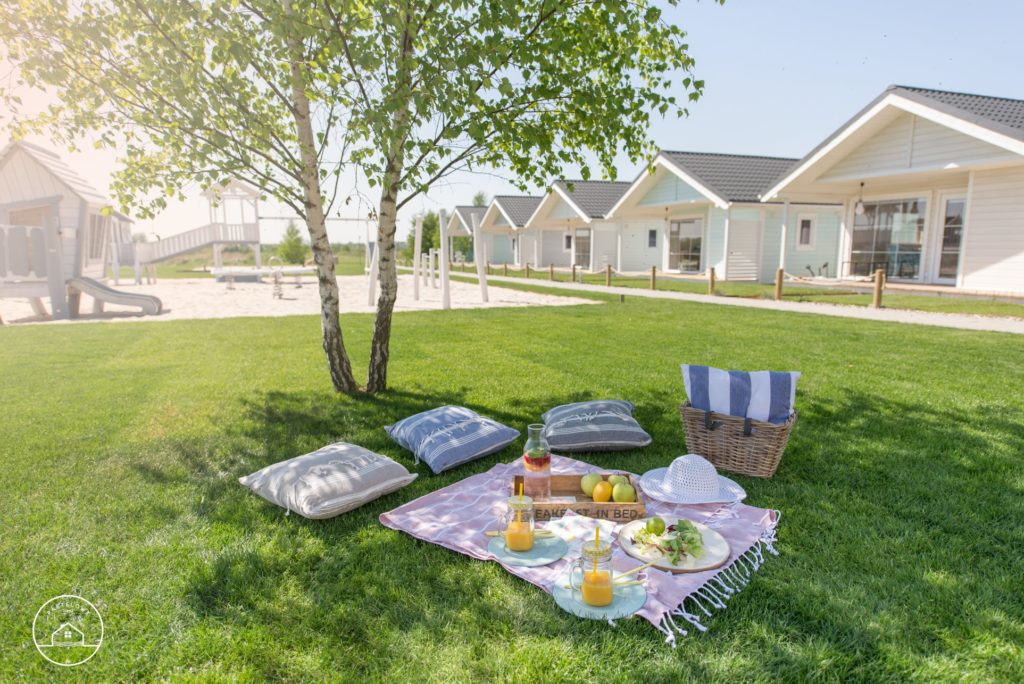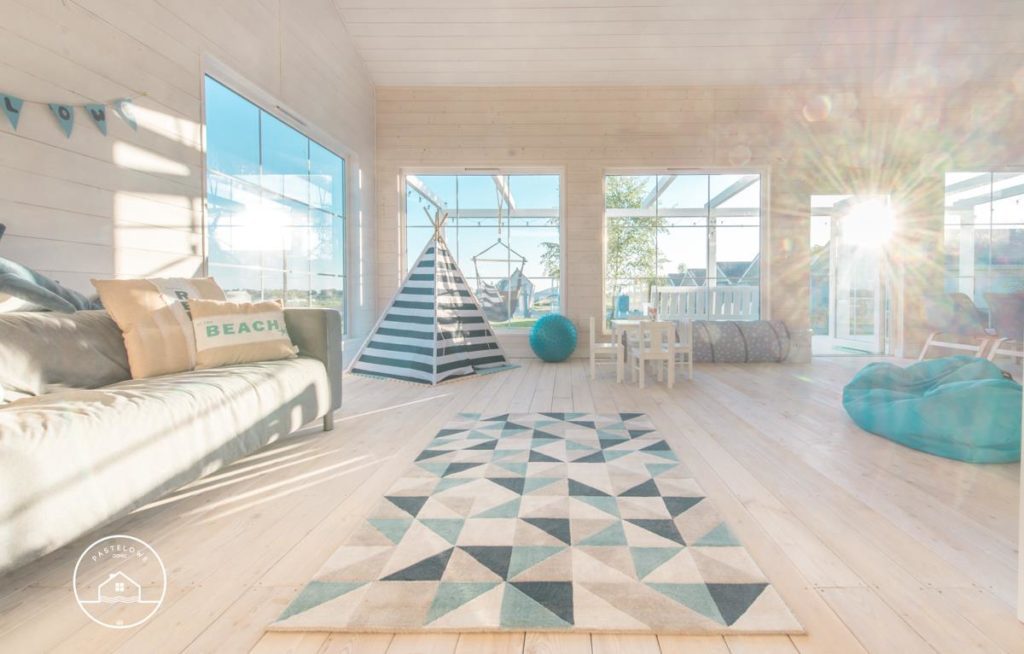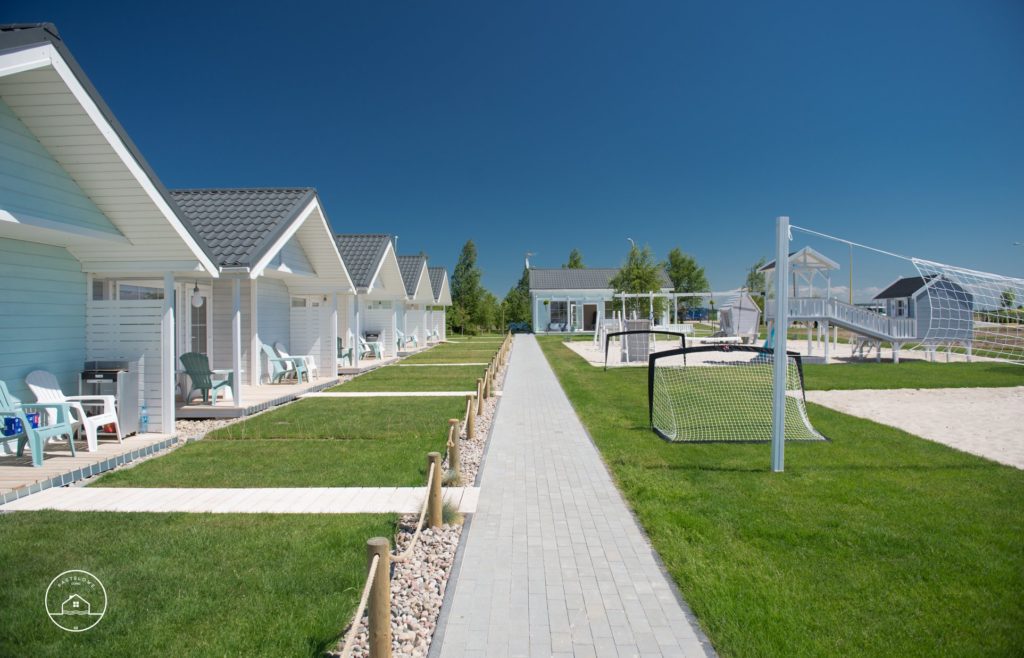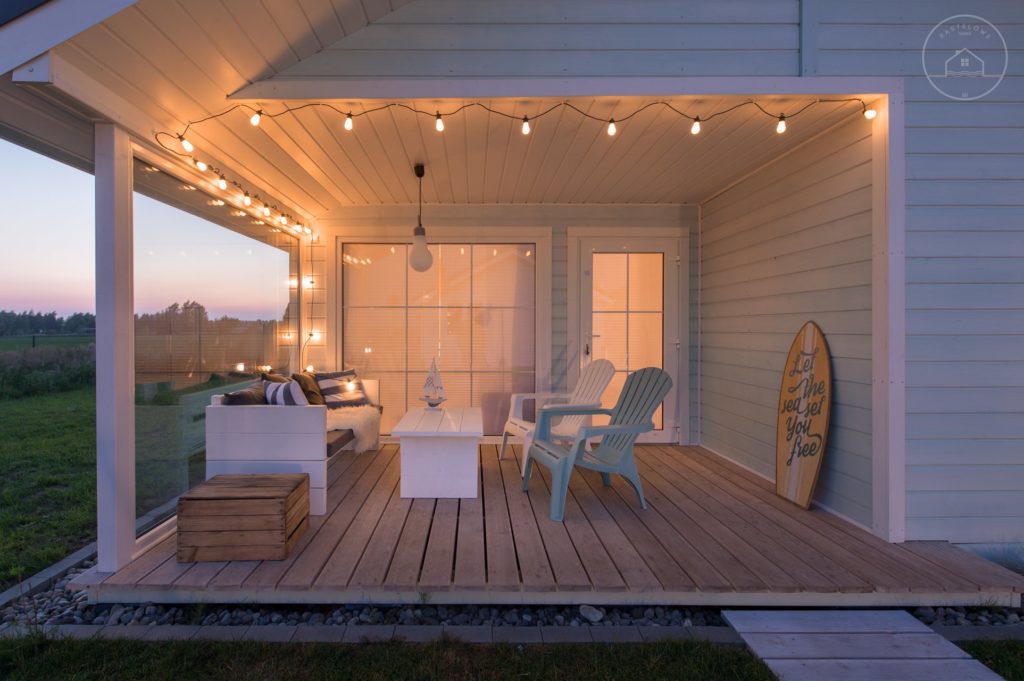 Za tłumaczenie dziękuje mojej przyjaciółce <3
Więcej wyjątkowych miejsc oraz 7 przewodników po moich ukochanych miastach znajdziecie w moim premierowym albumie Sztuka Pobytu dostępnym w moim sklepie.